Norway is one of those destinations that is on most people's travel wishlist, but often gets a lot of competition from more classic Scandinavian must-sees like Iceland or Sweden. Truth is that the country has a LOT to offer, especially the beautiful capital city Oslo.
For the launch of the limited Winter Coolection from Emmi CAFFÈ LATTE, I traveled to Oslo to make a city guide with my favourite hotspots. I have gathered my fave must-sees, restaurants, shopping spots and musea for you guys!
Let's kick off with some good news for everyone who loves the Nordics and city tripping as much as I do… Regram one of the special city photos from the Emmi CAFFÈ LATTE Instagram account with the hashtags #regramandgo and #wintercoolection before December 20, and WIN a trip to Oslo or one of the 8 other cities. How about Stockholm, Reykjavik, Prague, Budapest, Berlin, Helsinki or London? Sounds pretty great, right? Let's first take a look at how I experienced Oslo! 
city centre
Oslo's city centre is rather small so it is a real delight to discover by foot! The most important touristic must-sees are located in the centre: the opera house, the royal palace, the dom and the national theatre. It's also an excellent spot for shopping, strolling and dining. Here's what I personally really enjoyed about the city centre!
shop / karl johans gate
Let's not lie about it: everyone loves shopping in foreign cities. The Scandinavian shopping streets are a real treat for me: there are so many cool Scan brands that can't be found in Belgium. The main shopping street in the city centre is called Karl Johans Gate and has stores like Weekday, Monki, Cheap Monday, BikBok and Lindex. Near the main shopping street you can also find a fantastic department store called Steen & Strøm with brands like Samsøe & Samsøe, Nanushka, Tiger Of Sweden, Michael Kors and Sandro. Oh, and don't forget to pay a visit to the Acne store, of course.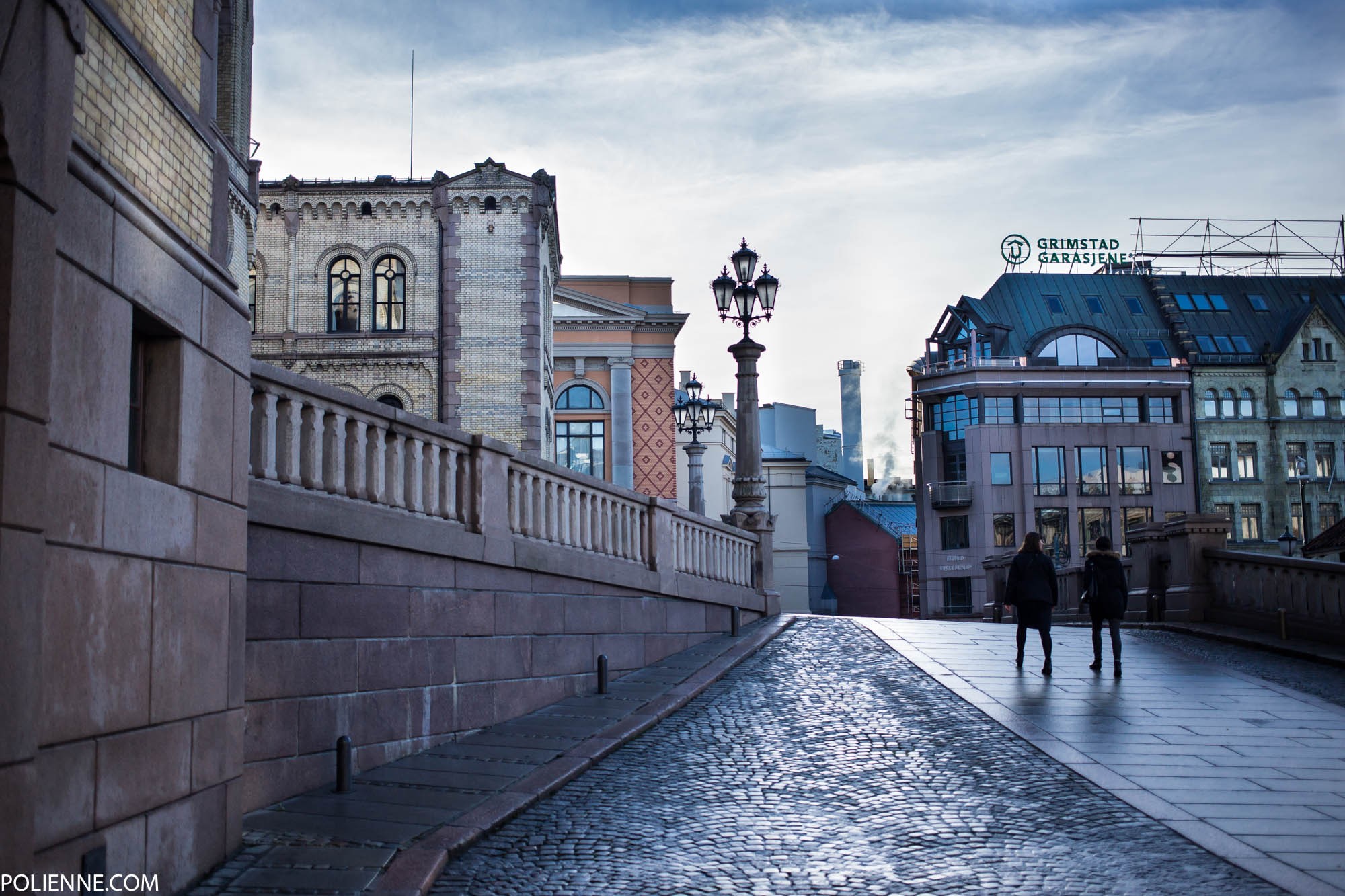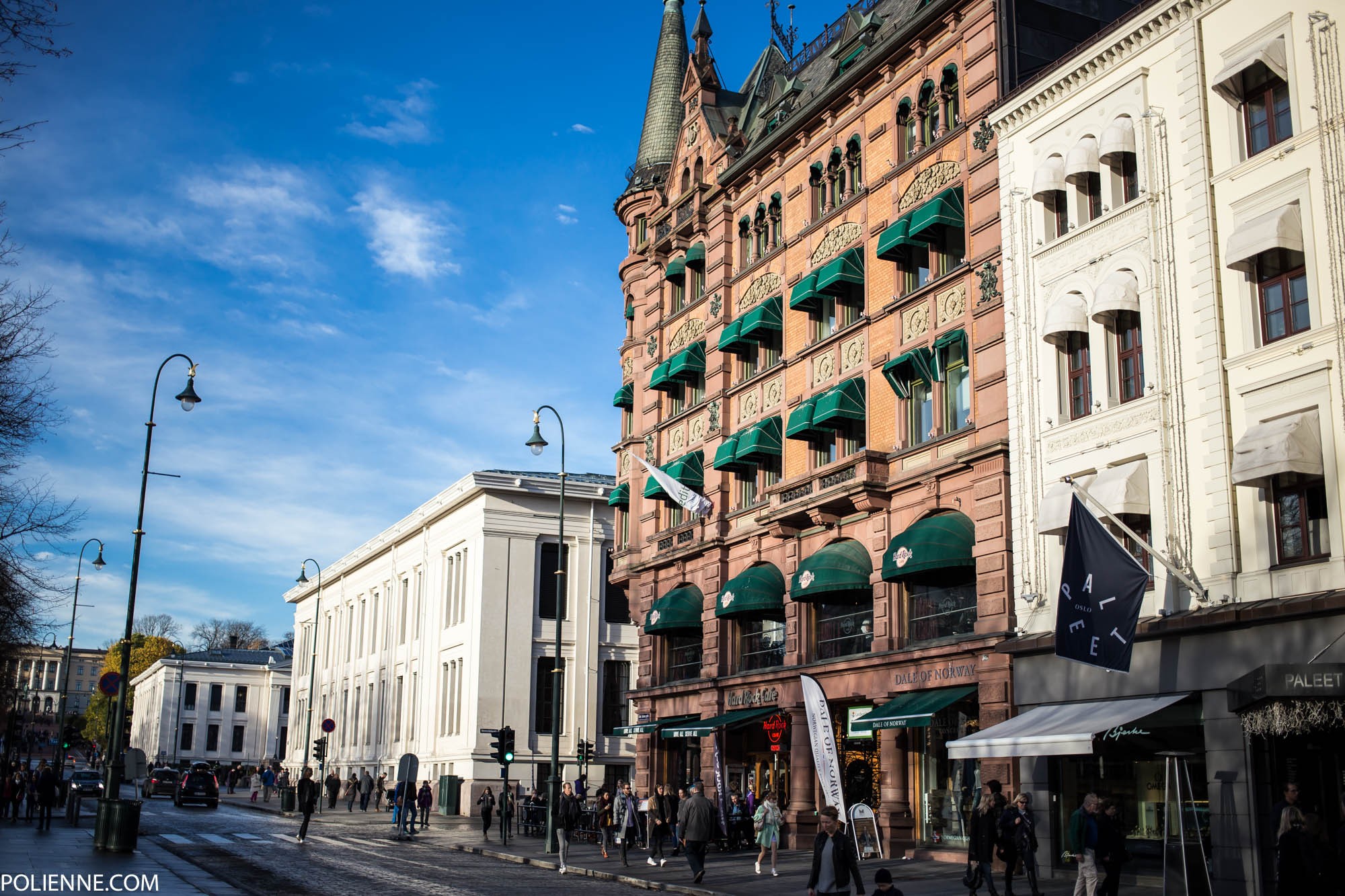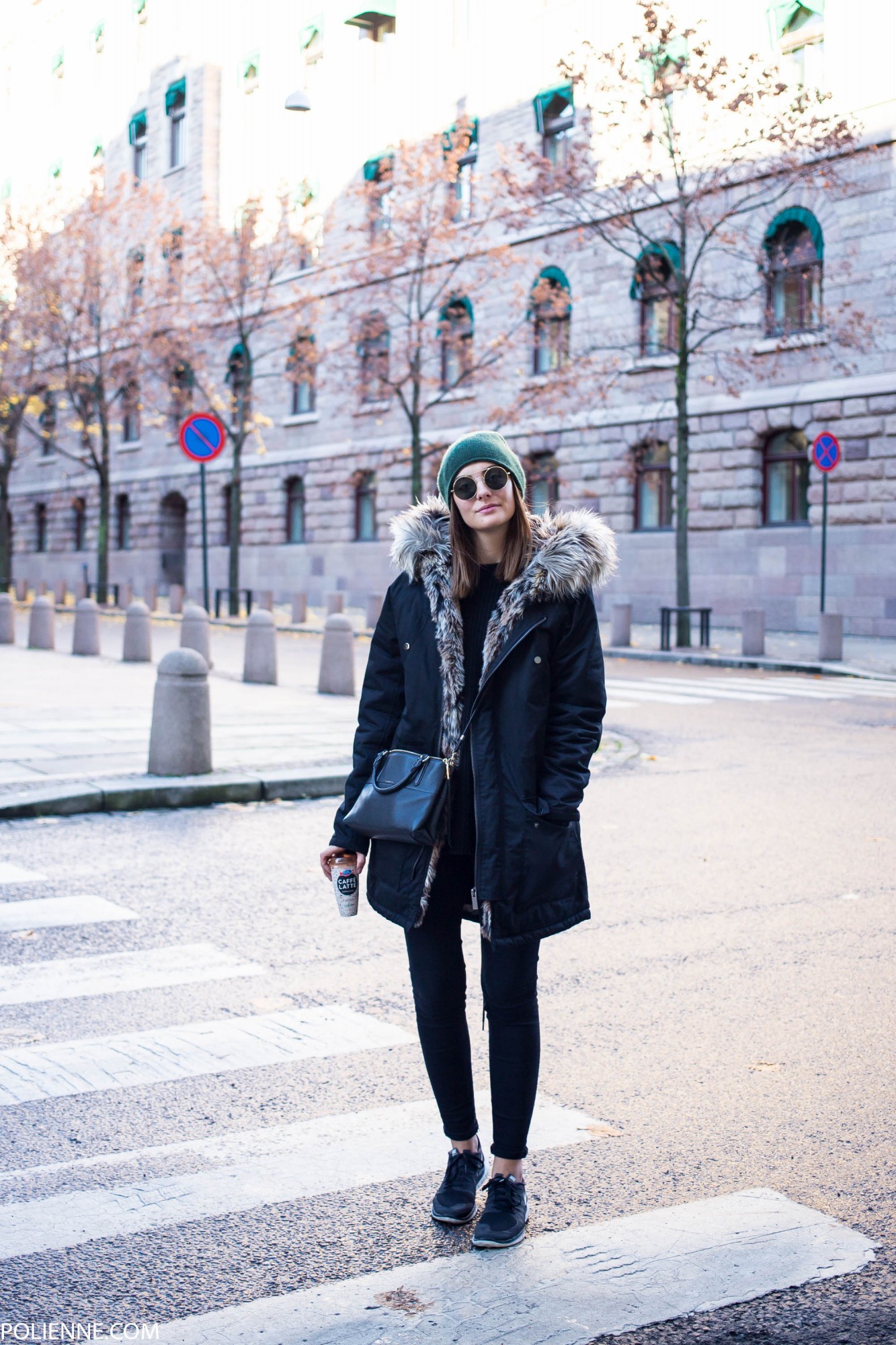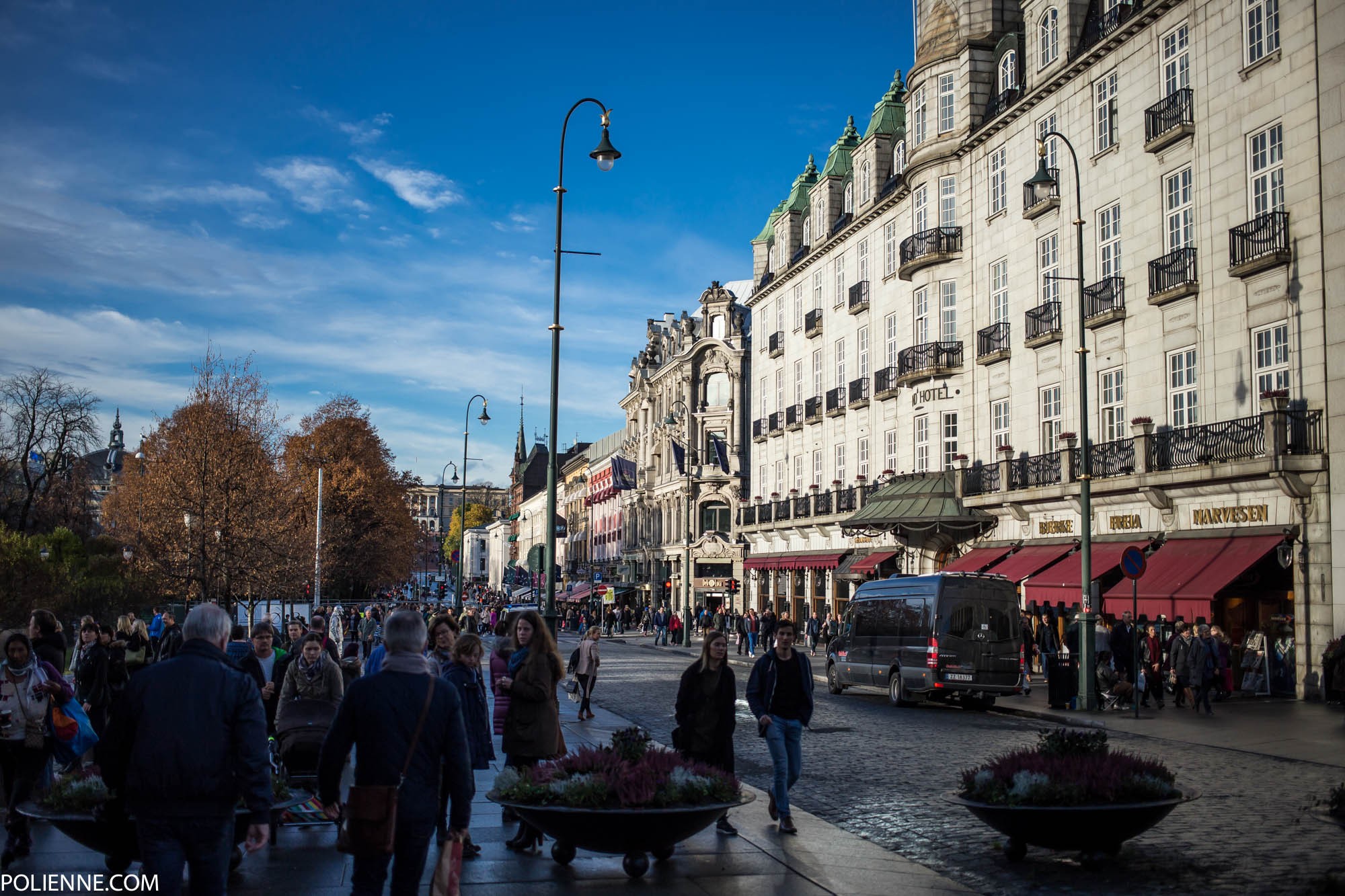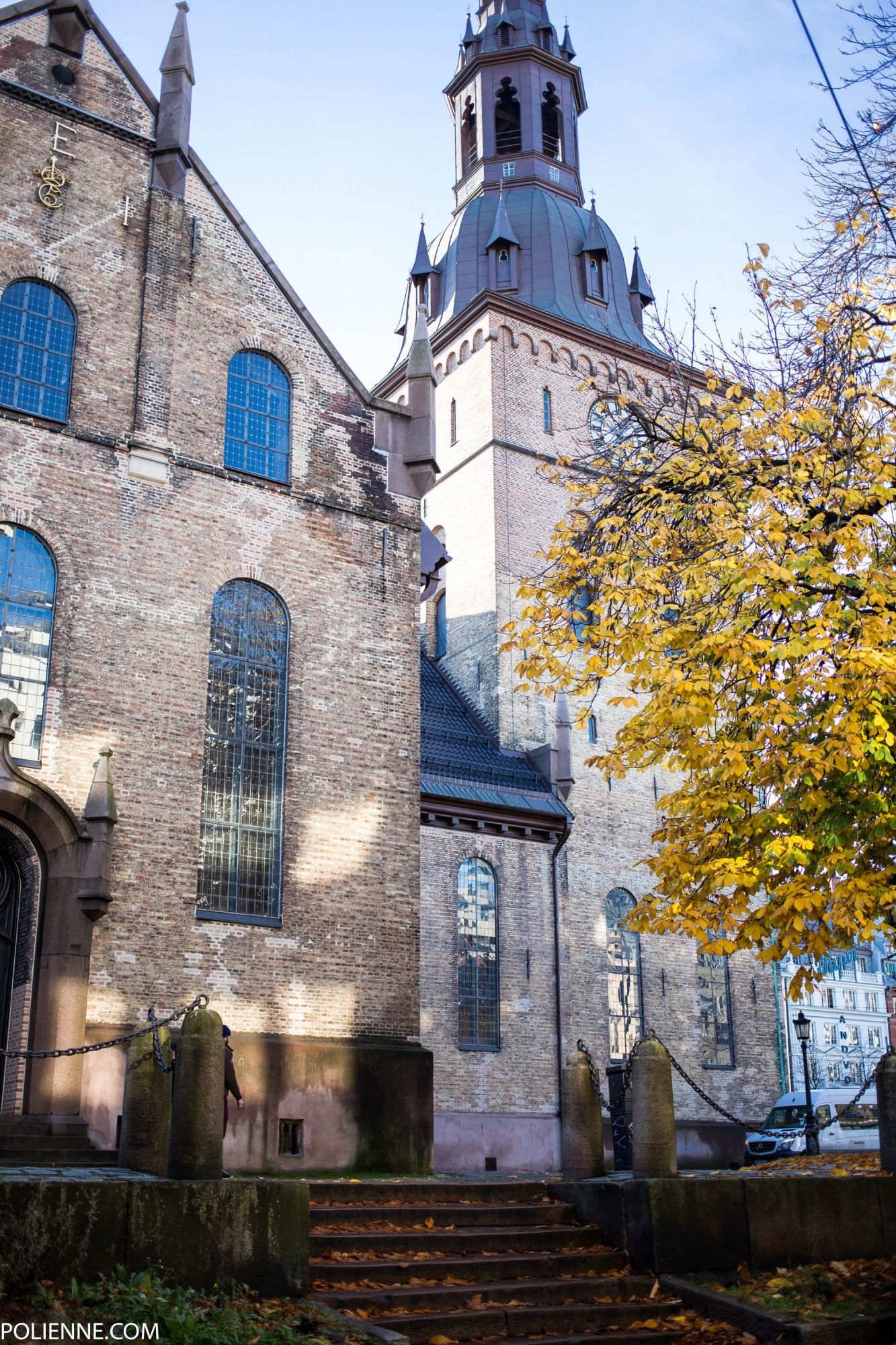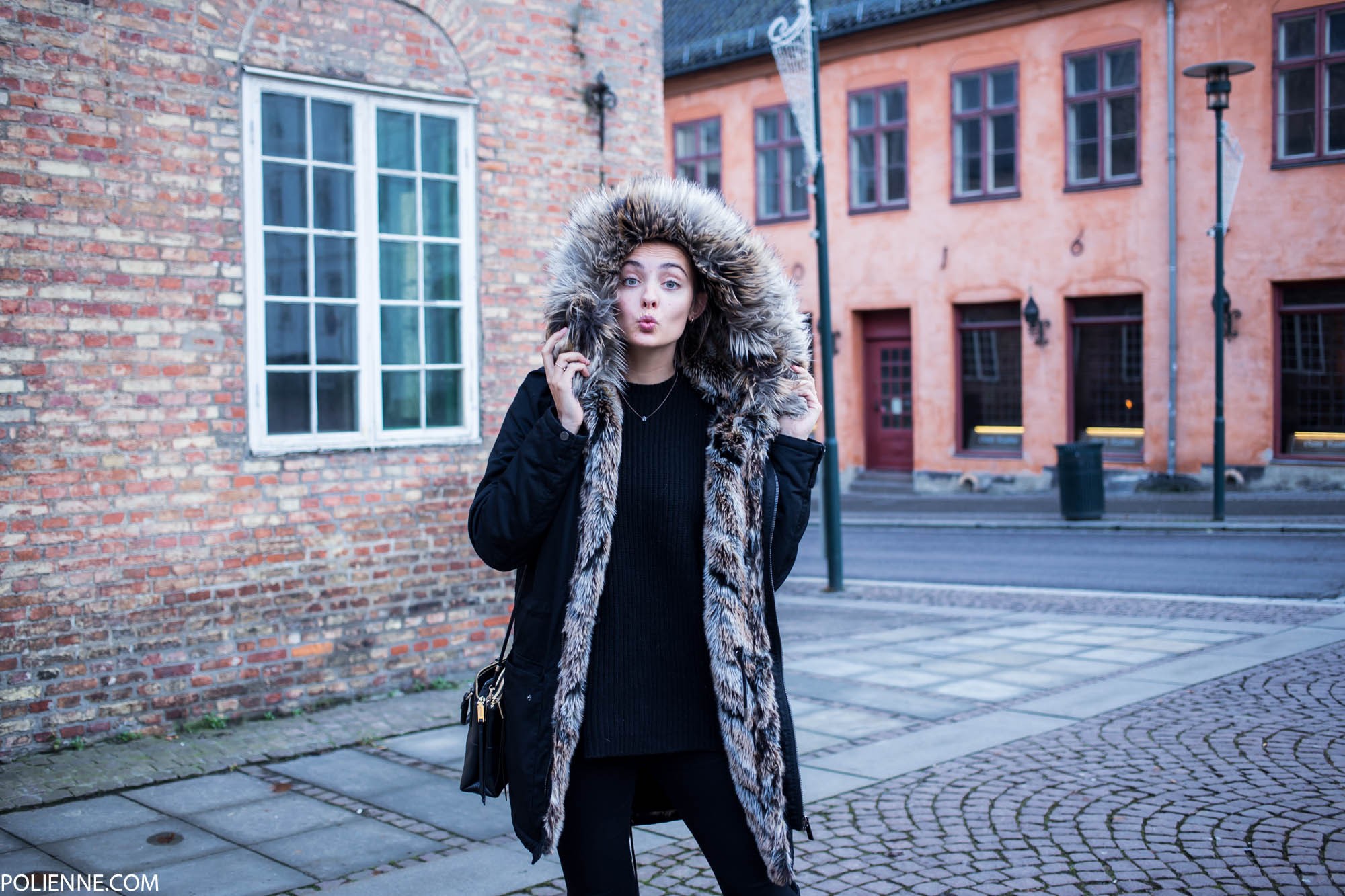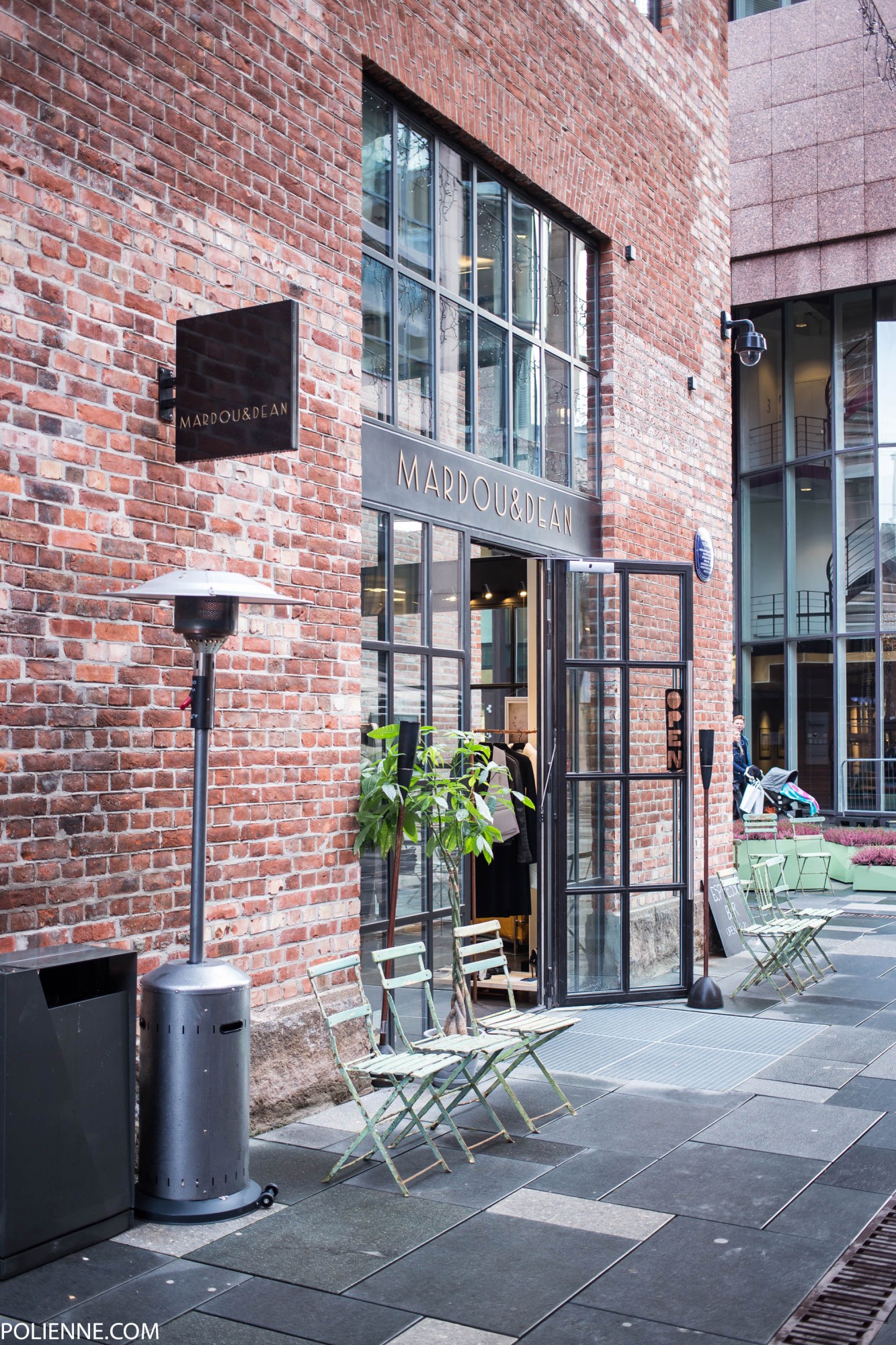 see / opera huset
One of Oslo's finest pieces of architecture is the well known Opera House, or Opera Huset in Norwegian. The building was only finished 7 years ago and is a lovely place to hang around when it's warm and sunny. Enjoy the gorgeous view on a part of the harbour and the city centre while breathing in the fresh fjord air.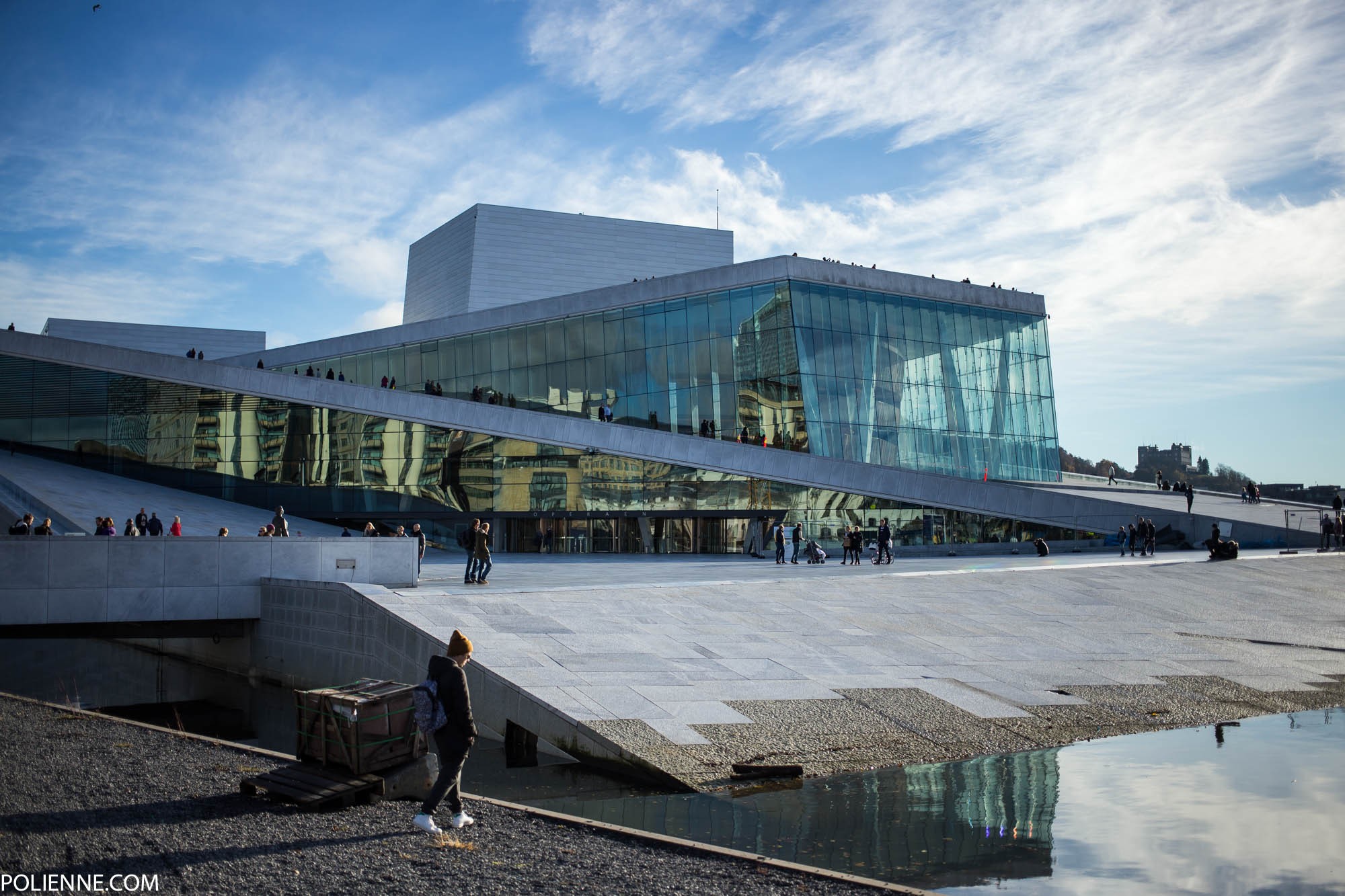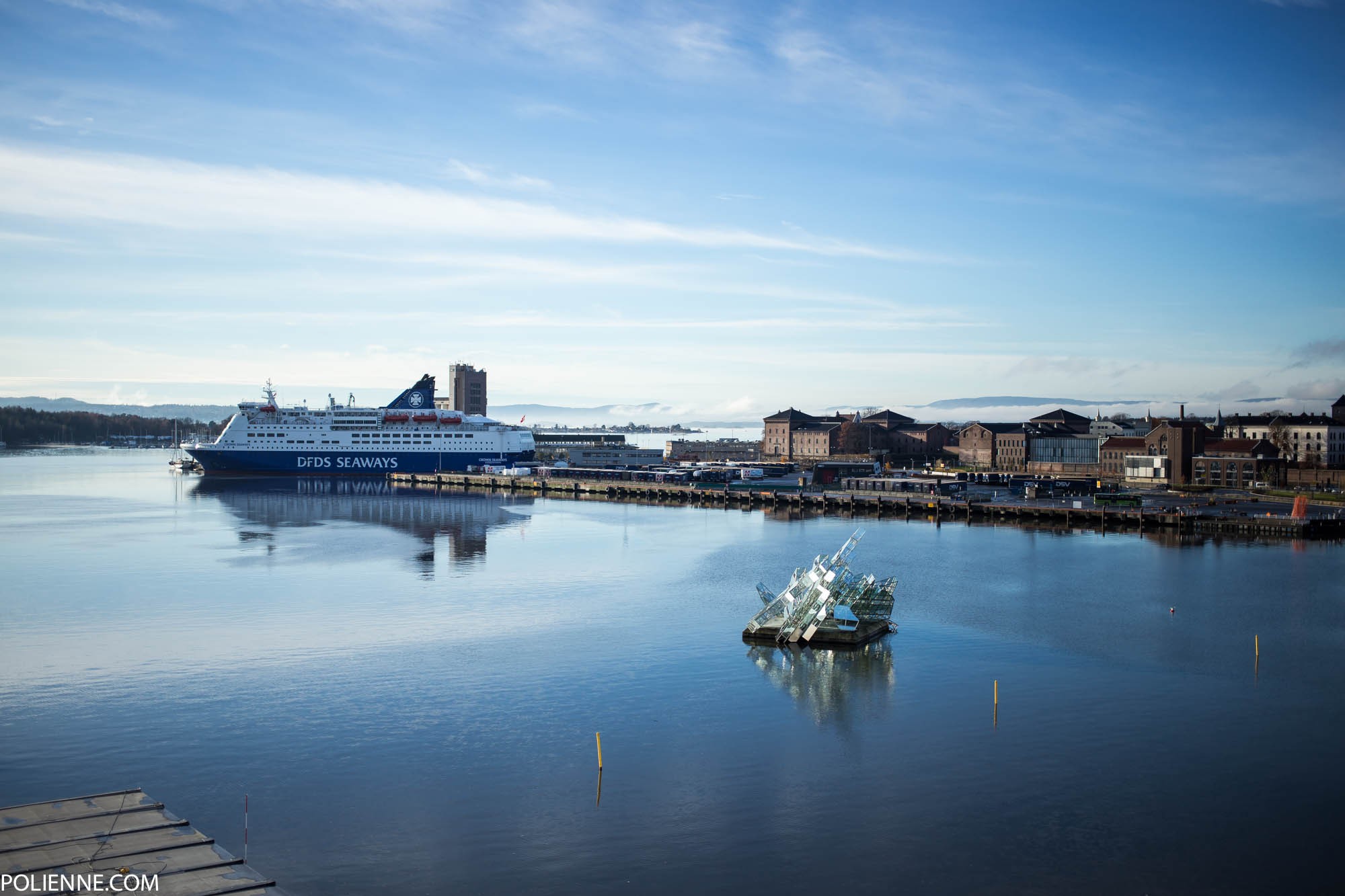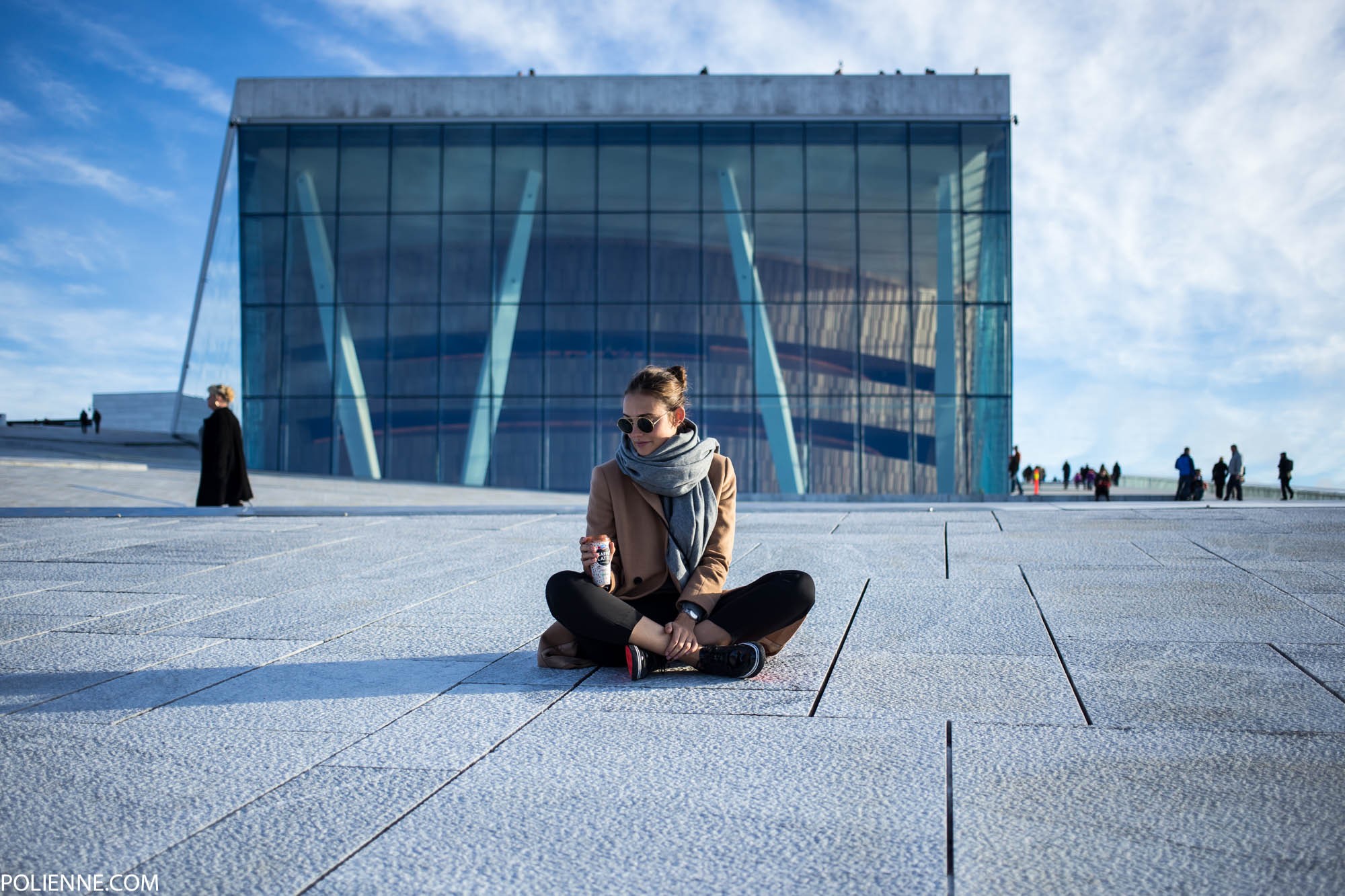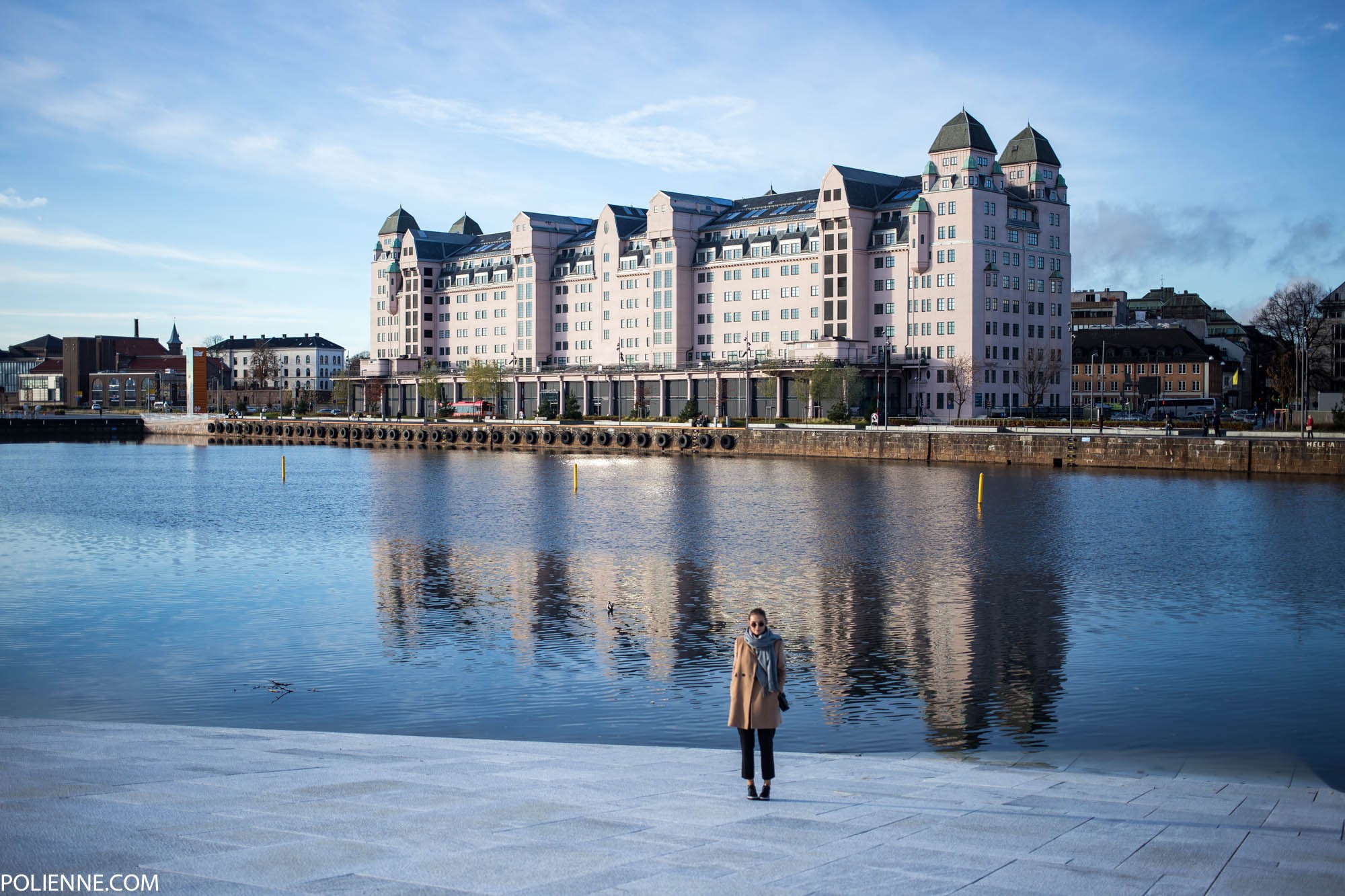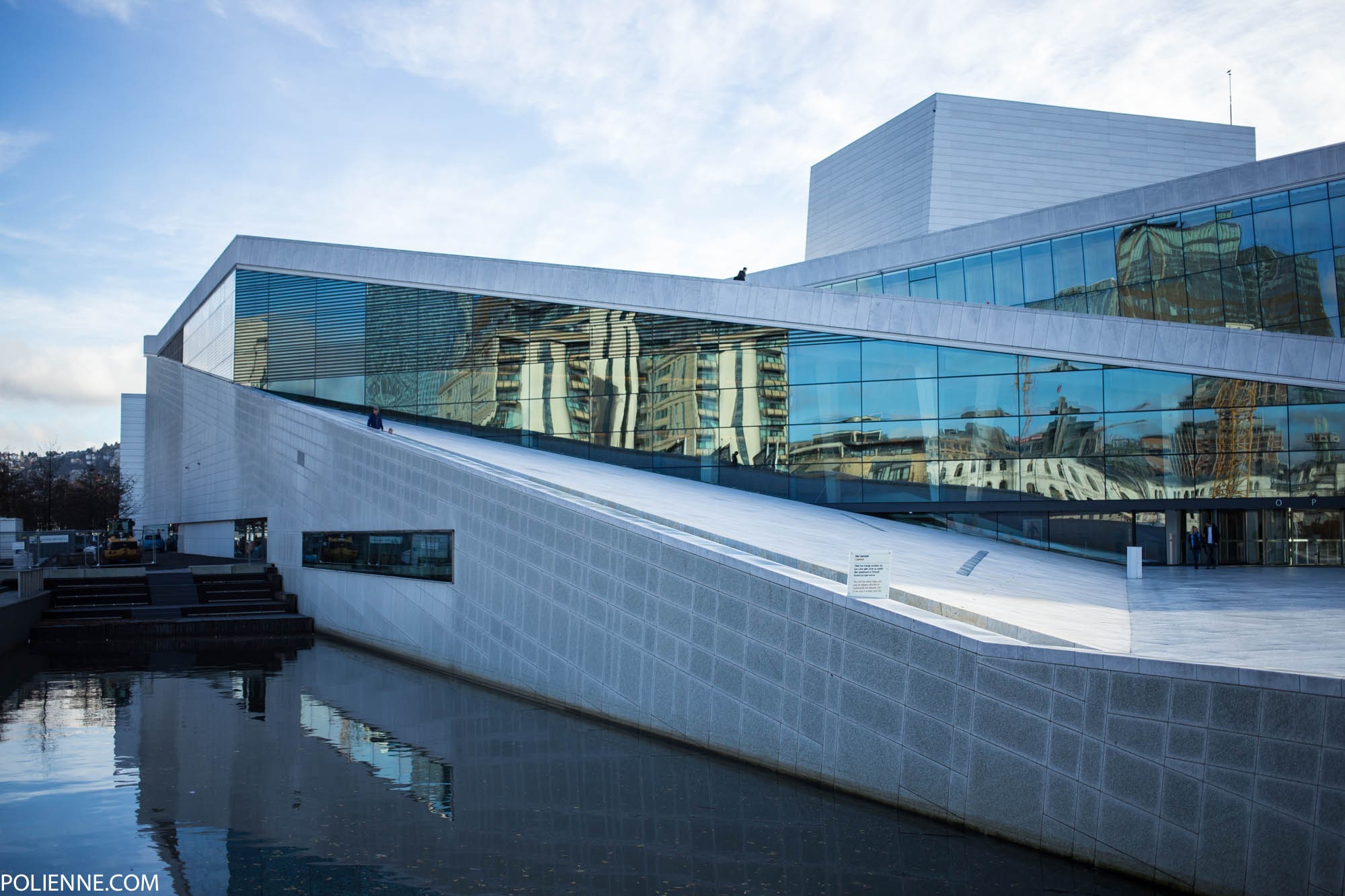 visit / akershus slot
By now you must have noticed that Oslo offers a HUGE variety in architecture! We went from a classy Parisian vibe to a highly modern atmosphere and now we're going back a few centuries. To the 13th century that is, when Akershus Slot was build. The tranquil oasis is so peaceful that you'd never notice you're walking around in a modern metropolis.
I do need to point out that although Oslo has many influences from other parts of the world, the city itself is pretty quiet. No massive parties or loud touristic gatherings here, but it's perfect for rewinding and recharging your batteries.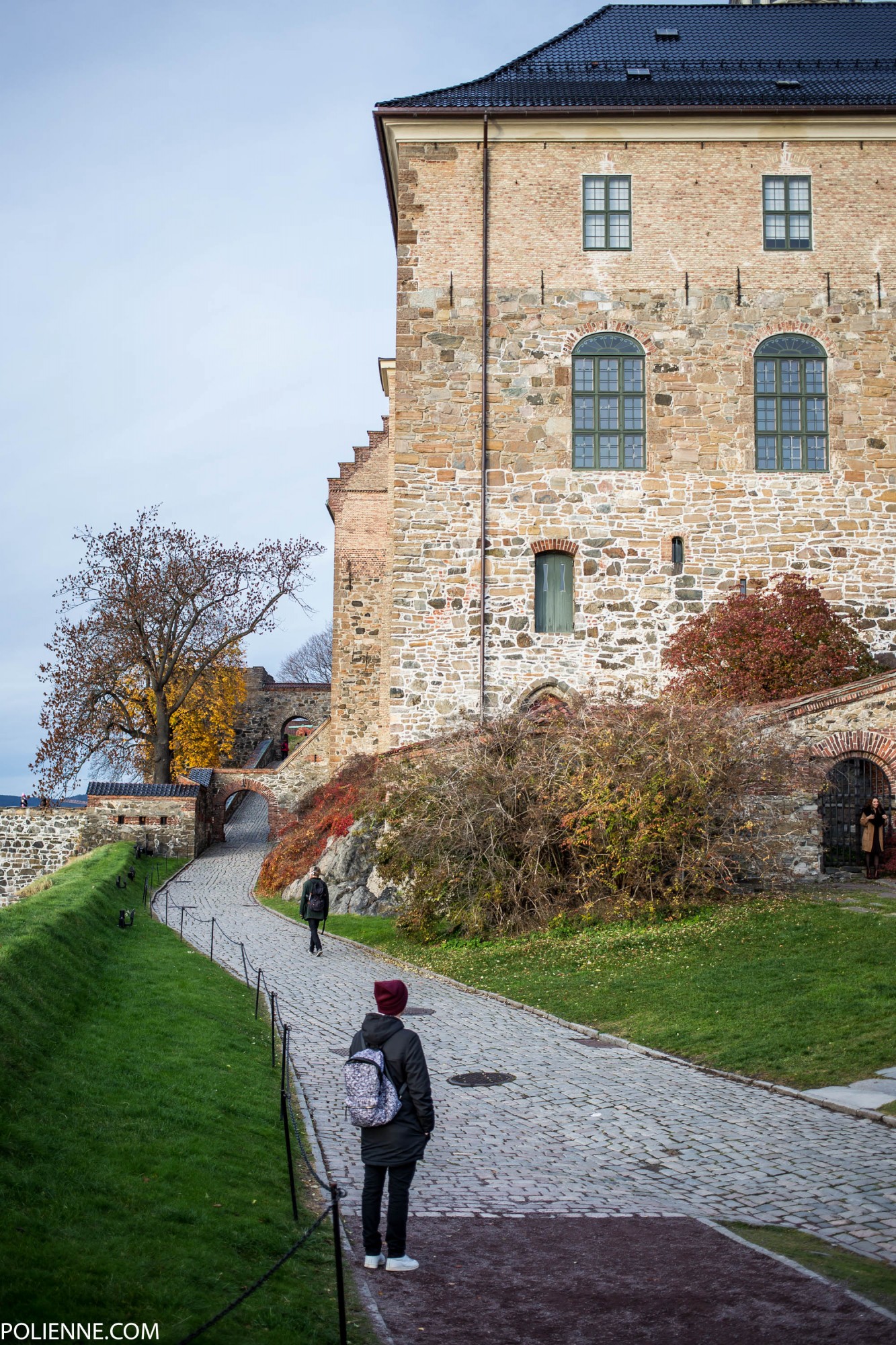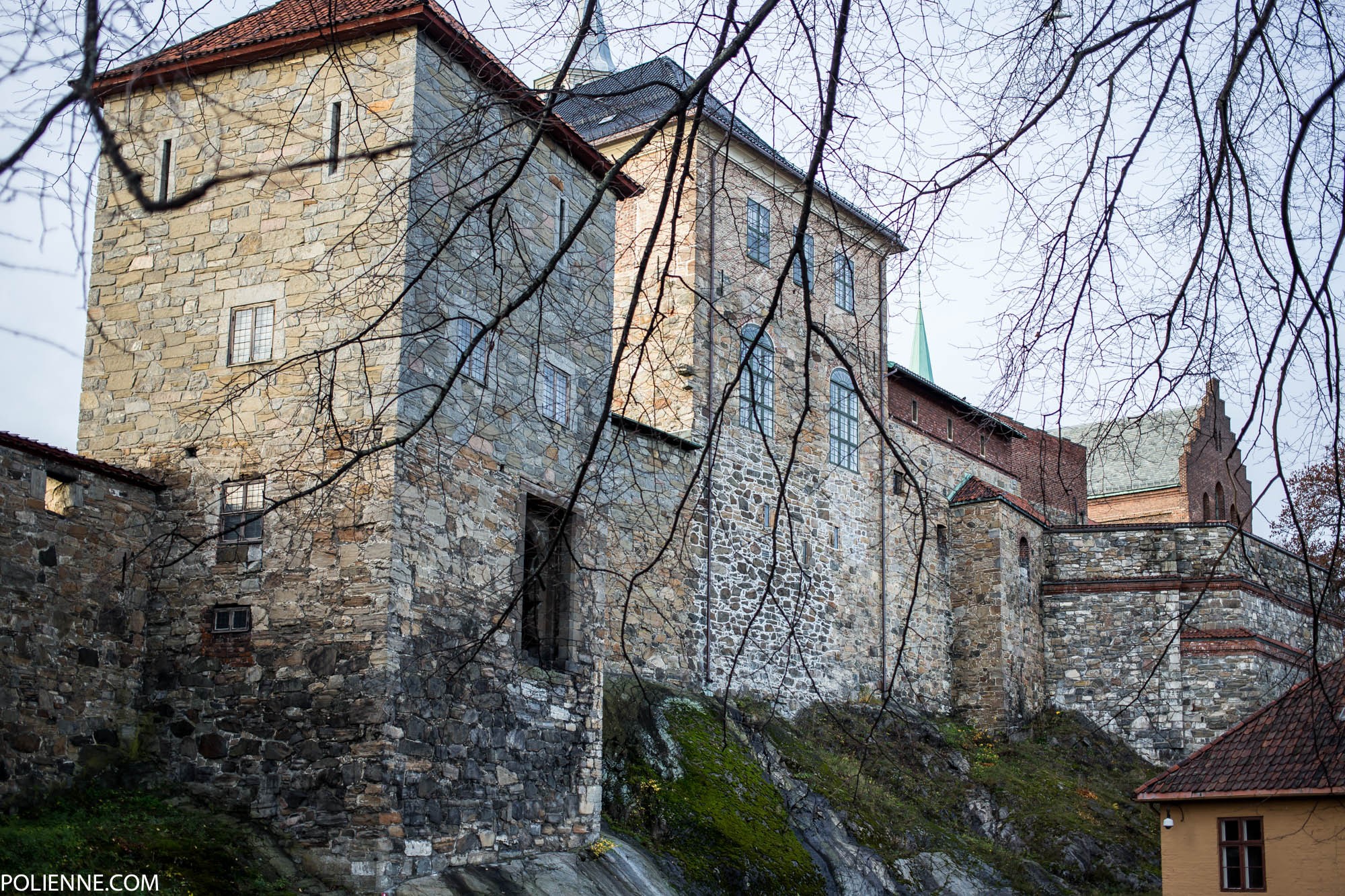 Grünerlokka
This lively neighbourhood can be best compared to London's Shoreditch: a traditional working class district revamped into a hot and trendy place with vintage shops, parks, coffee bars, musea and art galleries. A must-visit!
do / stroll around!
We visited Grünerlokka on a Sunday, which is actually the perfect day to discover this part of town. On a Sunday stroll you'll find many flea markets in the different parks (for example the Birkelunden Marked) and several concept stores that are open in the afternoon. One of the most famous parks is the beautiful Botanisk Hage; the botanical garden which is a lovely escape from the bigger squares. This spot was absolutely perfect to sit back for a moment, enjoy my Emmi CAFFÈ LATTE cappuccino and admire the Autumn colours. My number one recommendation? Wander around, get lost and be amazed.







eat / bistro brocante
Because our hotel Grims Grenka has one of the best (late!) breakfast buffets in town, we only grabbed a tiny lunch during the afternoons. In Grünslokka we bumped into the adorable Bistro Brocante, a cute French inspired tavern that serves breakfast, lunch and dinner. Stop by for a yummy sandwich and a cup of tea while enjoying the exhilarating streets of Grünlokka. Don't forget to bring a book to fit in with the hipsters 😉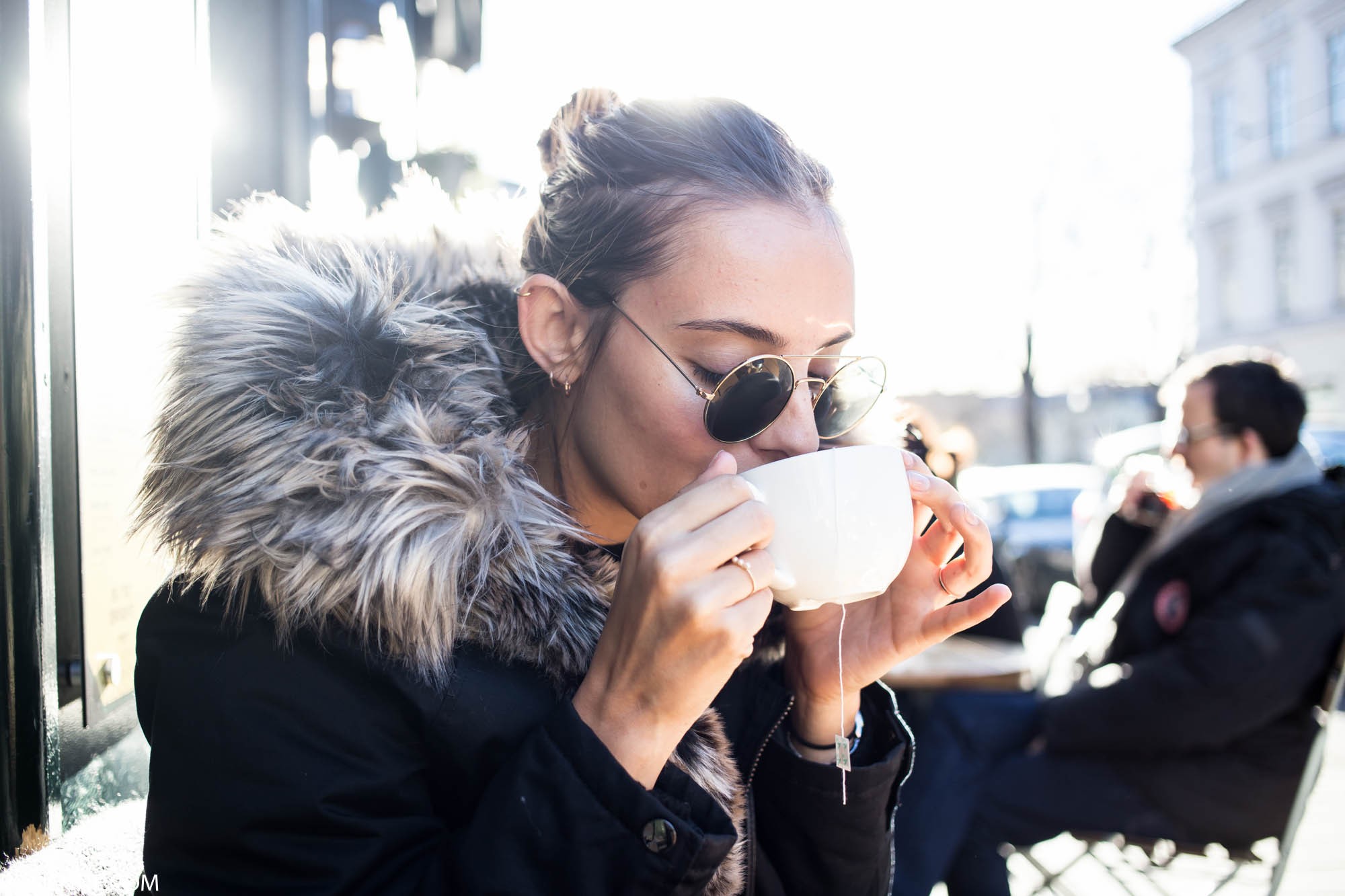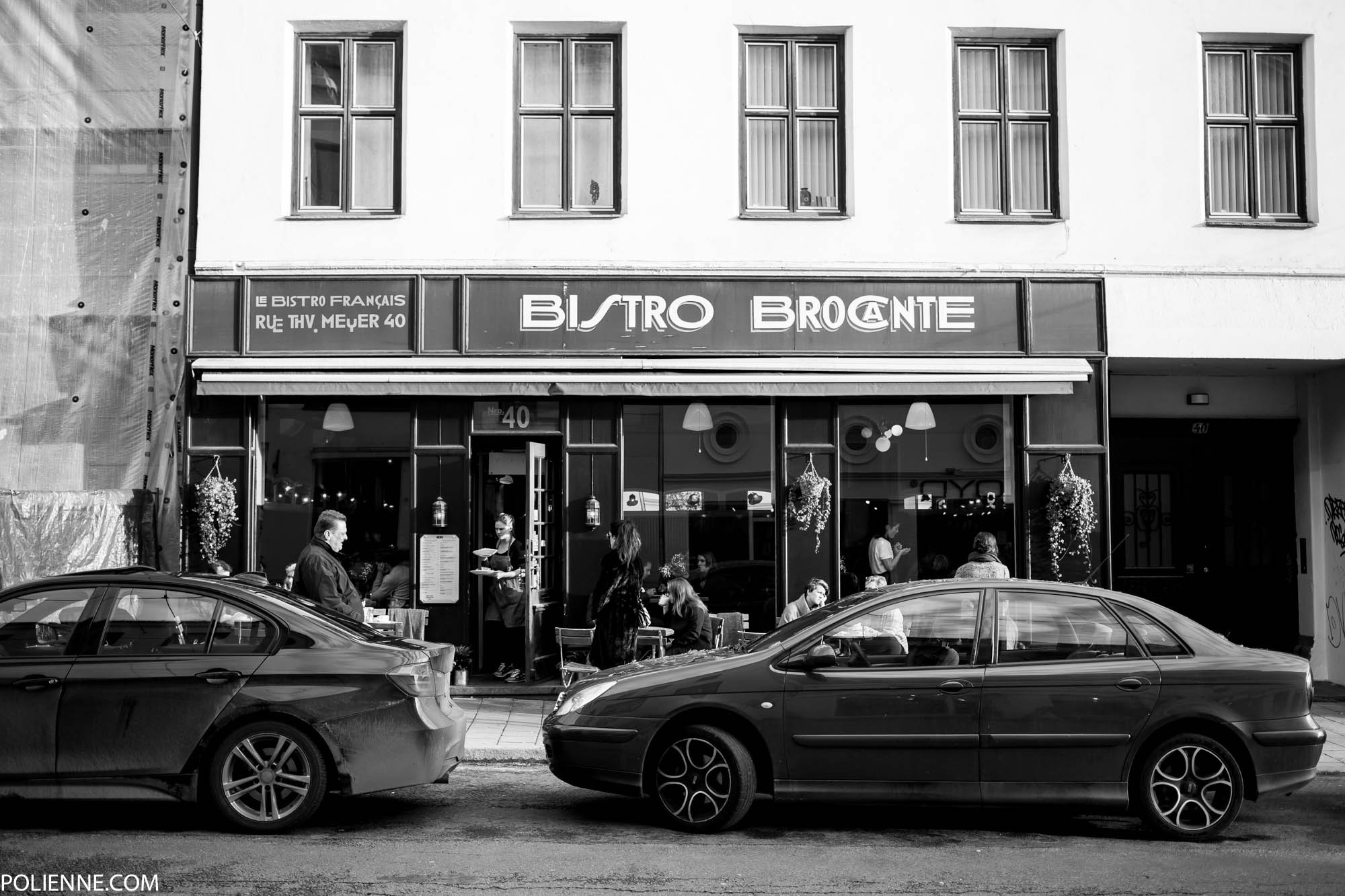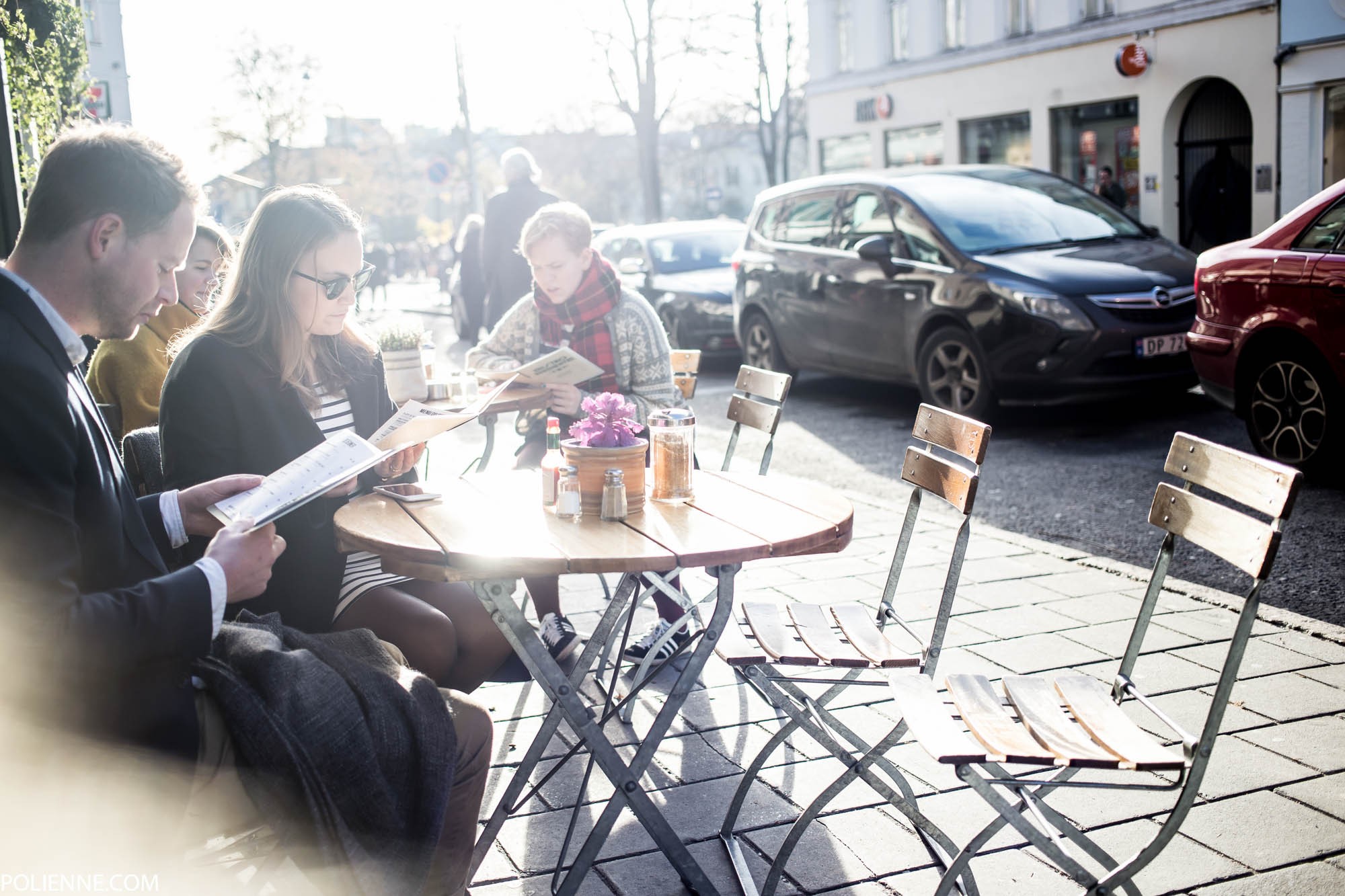 see / bergfjerdingen
On to one of the most curious parts of town: Bergfjerdingen. Right next to Grünlokka you can find three tiny streets that date from the 18th century and that have old wooden houses. When walking through the Fredenborgsveien and Damstredet it almost seems like you're discovering a traditional Scandinavian countryside village. A real unique experience!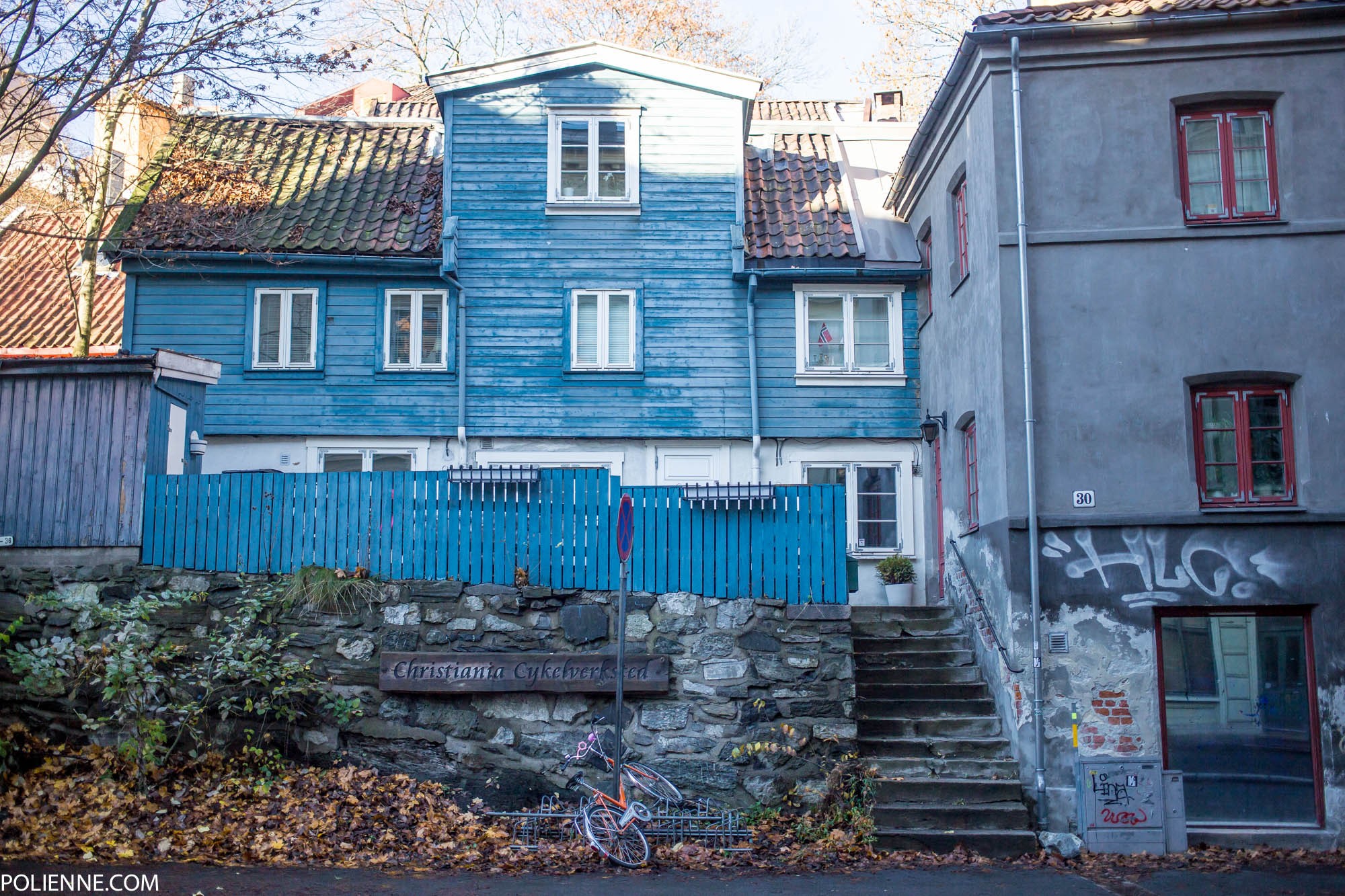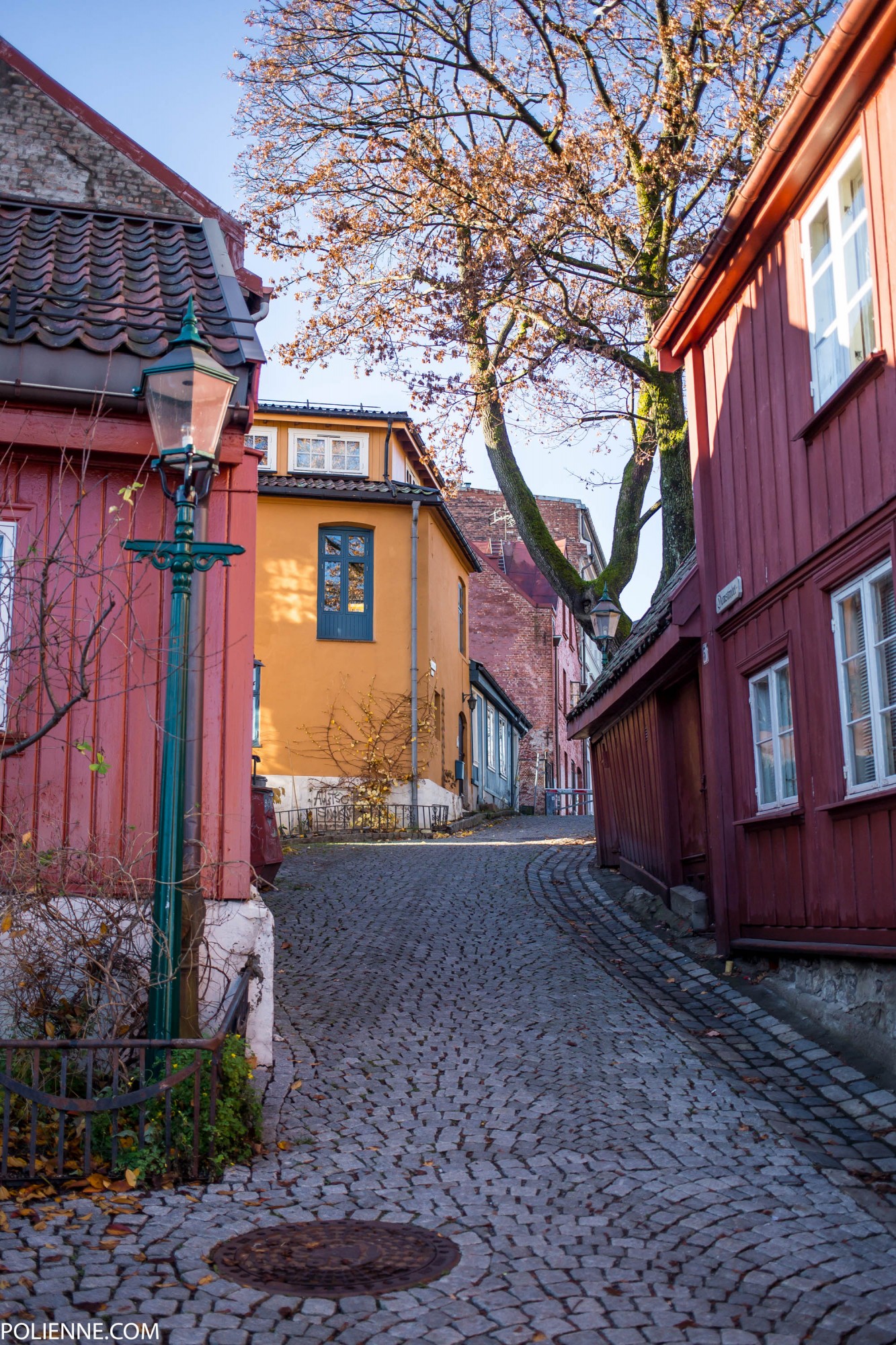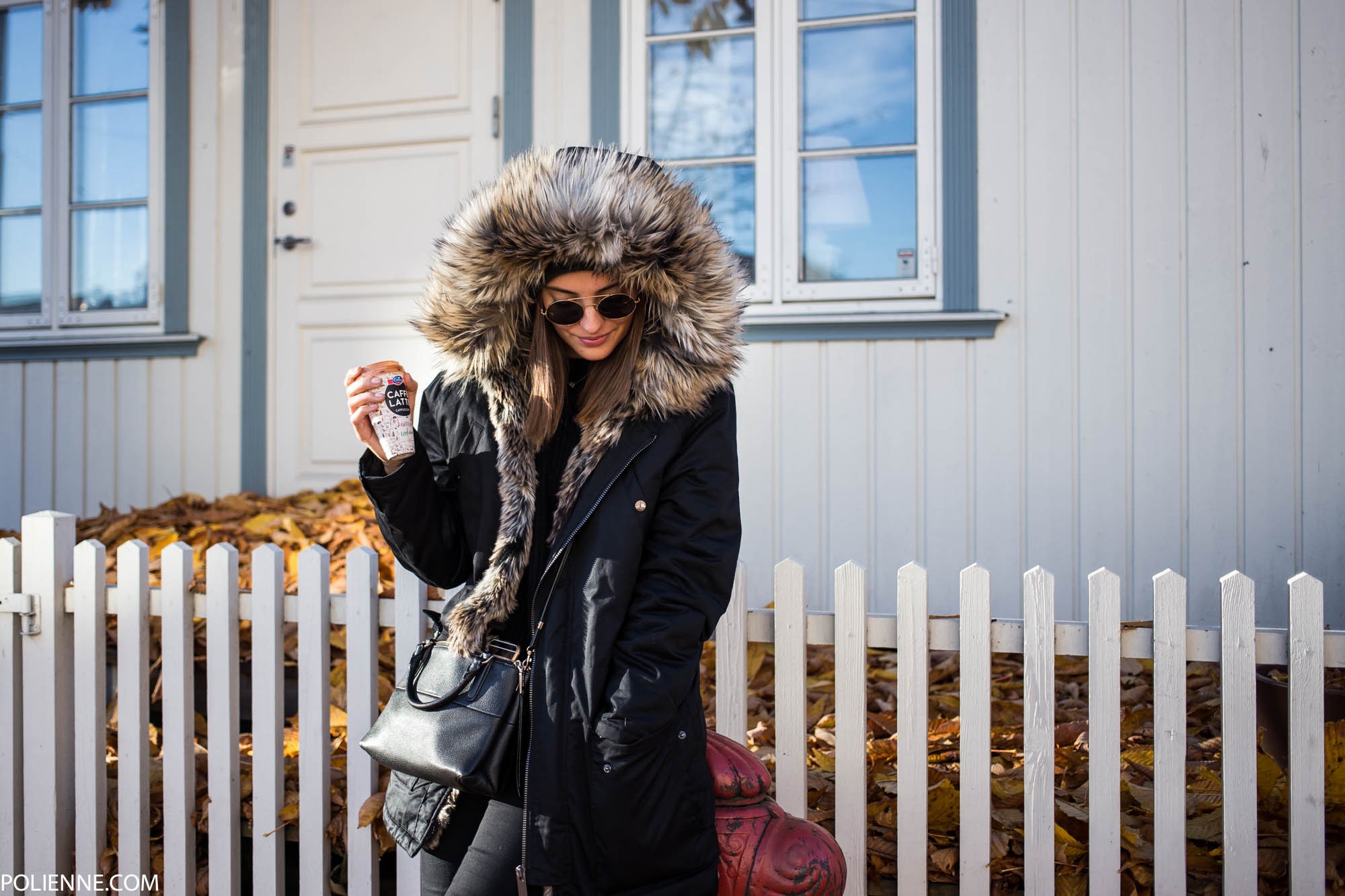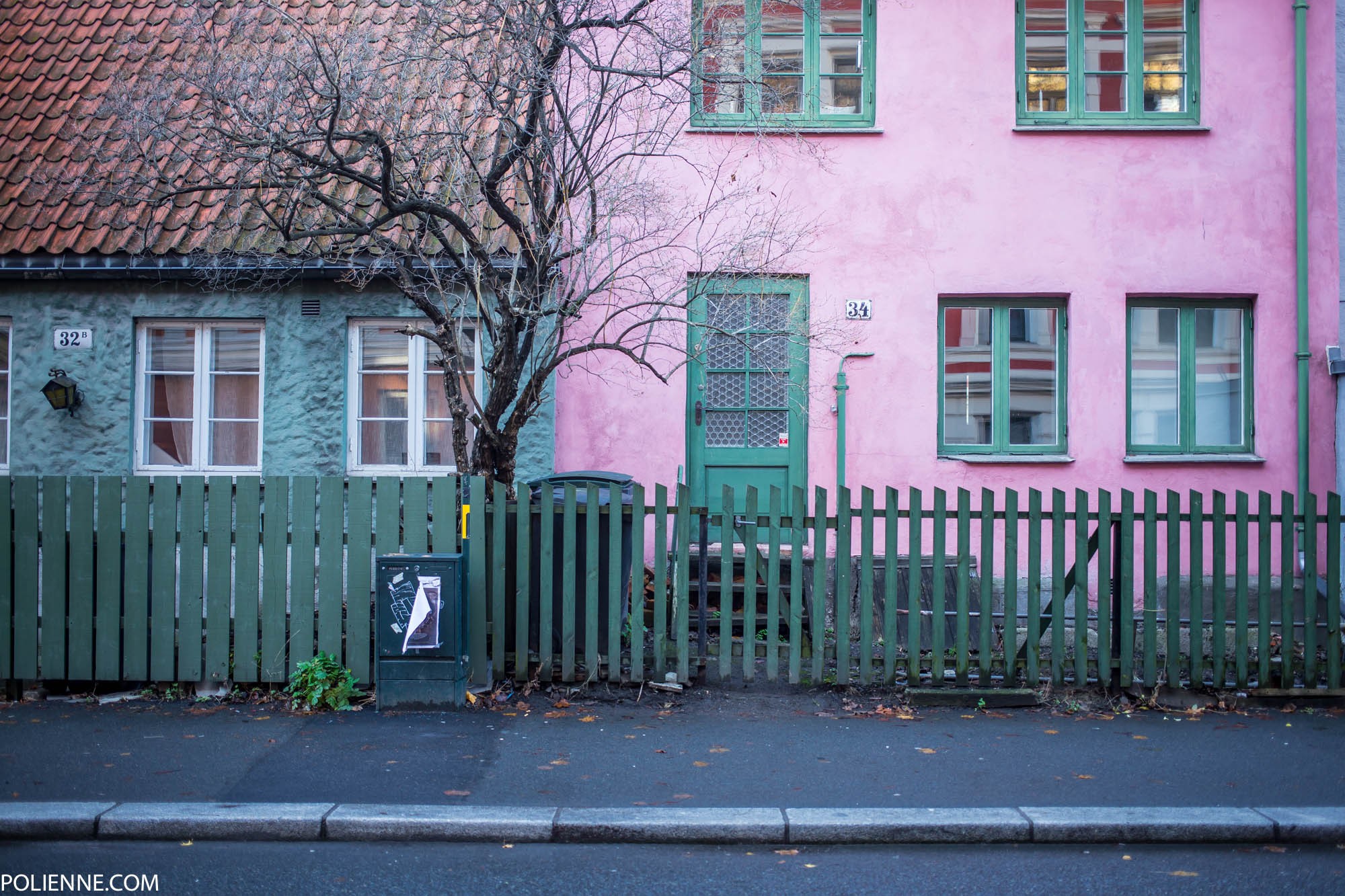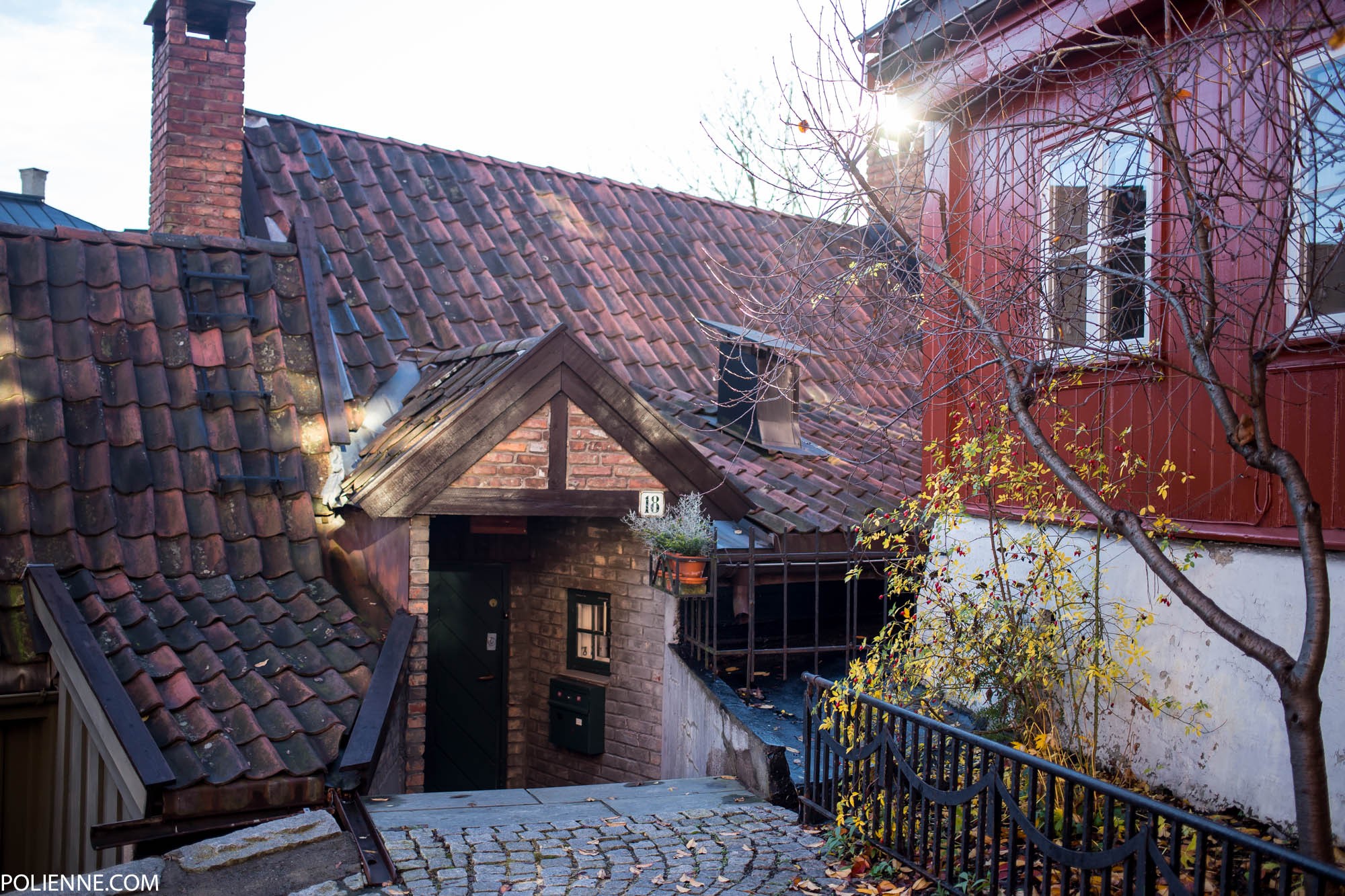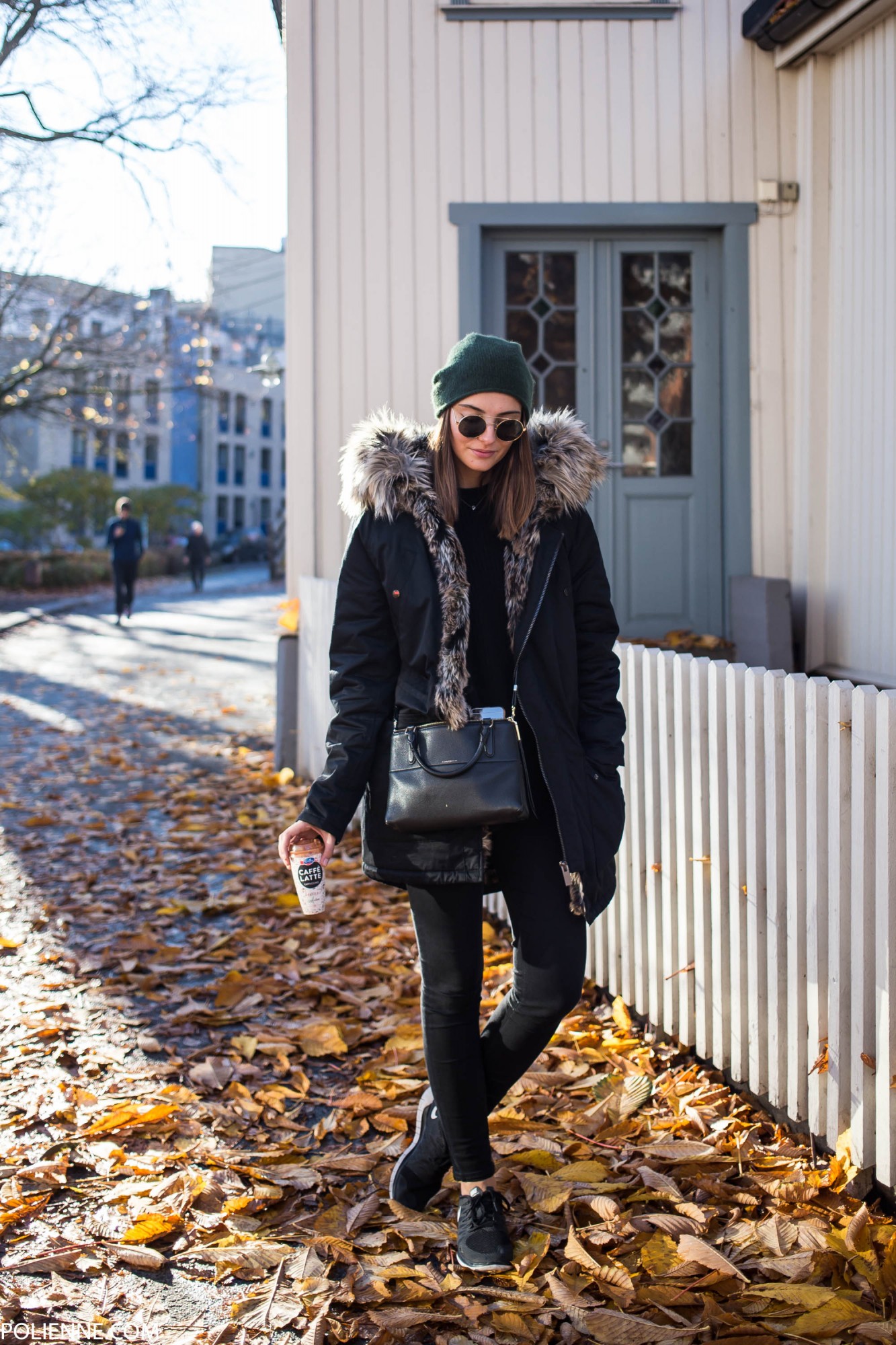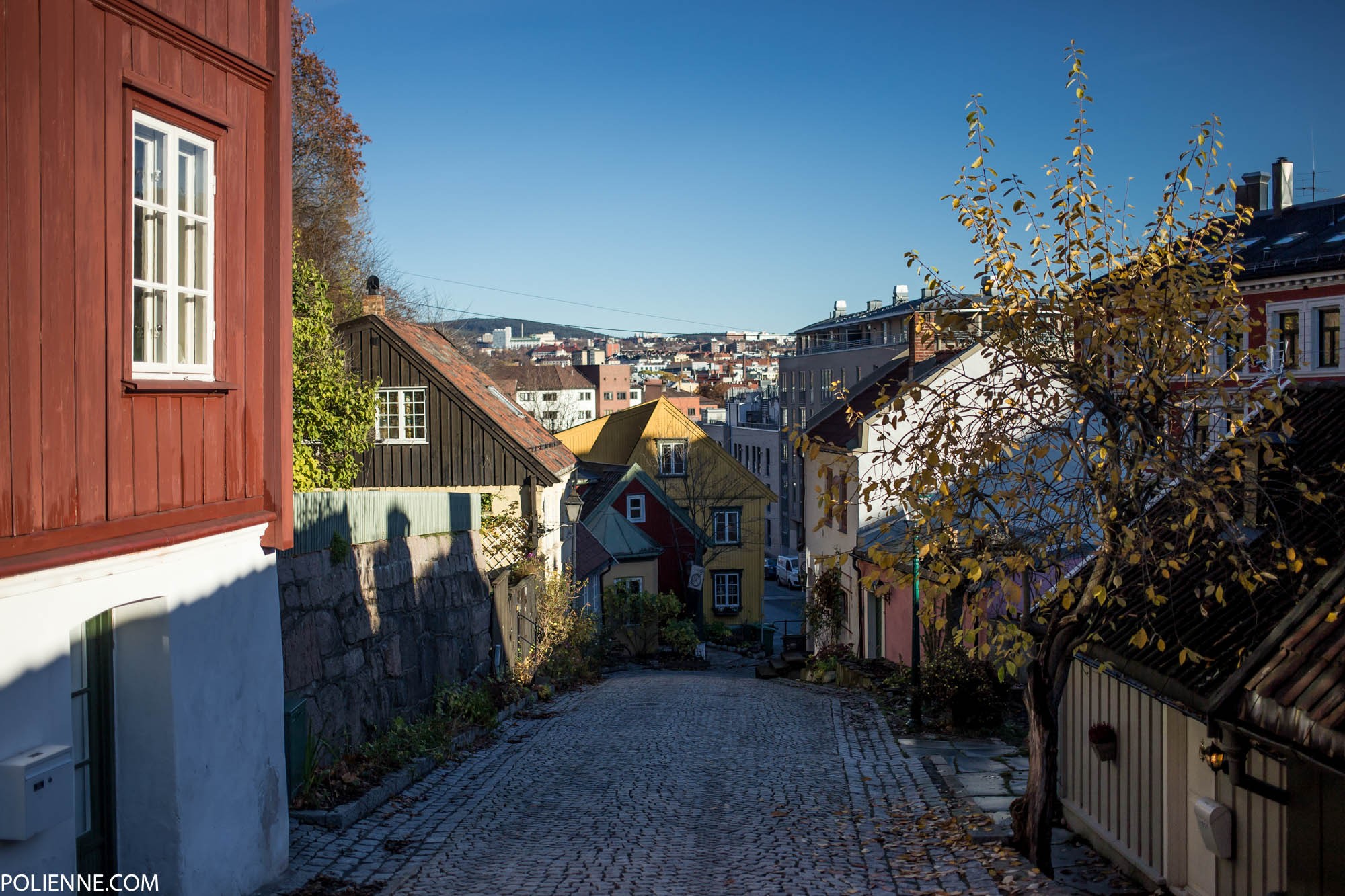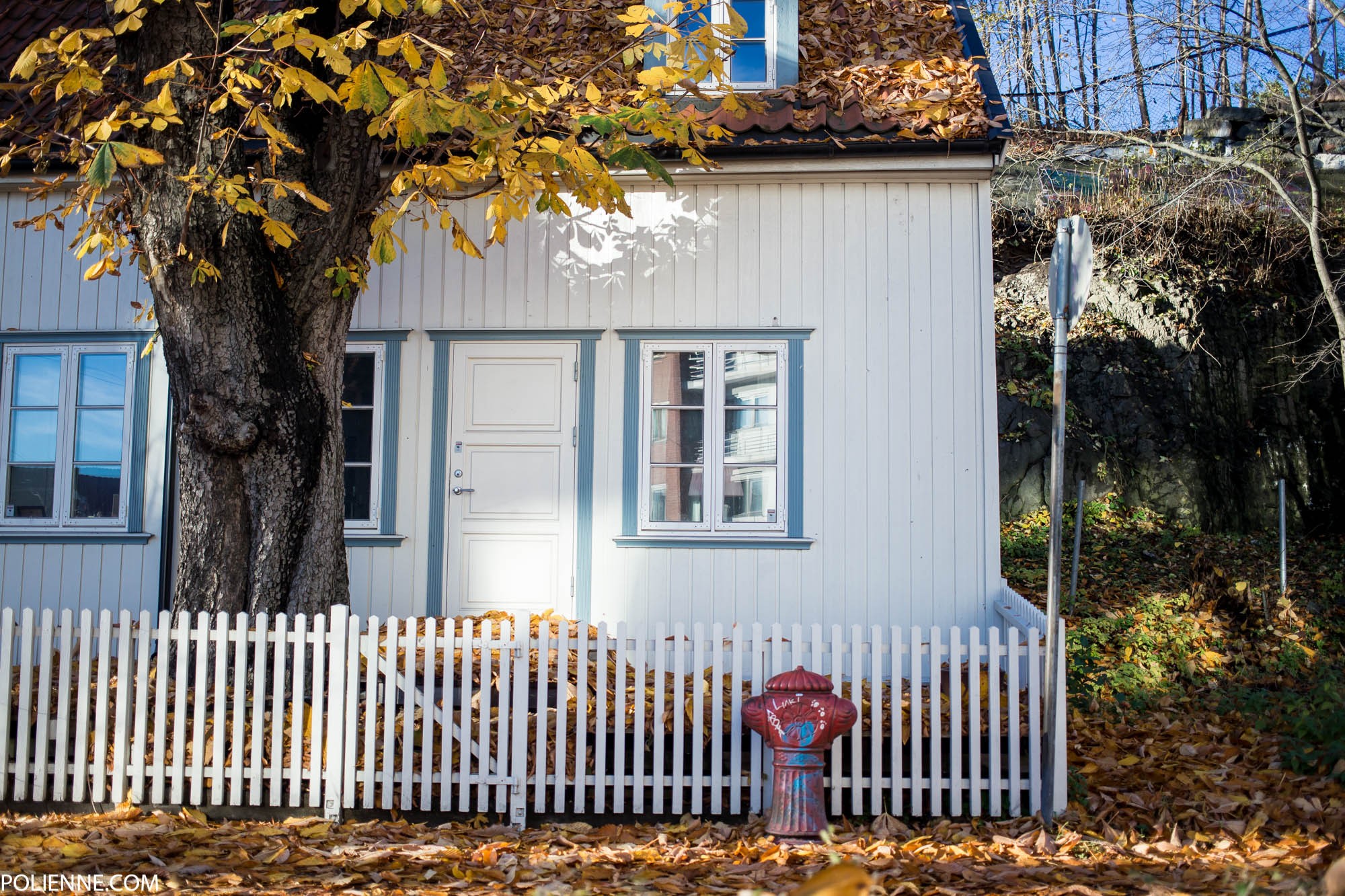 visit / munch museet
I already told you that Grünlokka has a few fun musea to visit, but the most famous one is definitely the one about Edward Munch. The Norwegian painter is mostly celebrated for his work The Scream, of which 2 of the 4 versions can be seen at the Munch Museet. Right now there is a dual exposition going on featuring both Munch and his Norwegian sculpture colleague Gustav Vigeland. Any art lovers around here?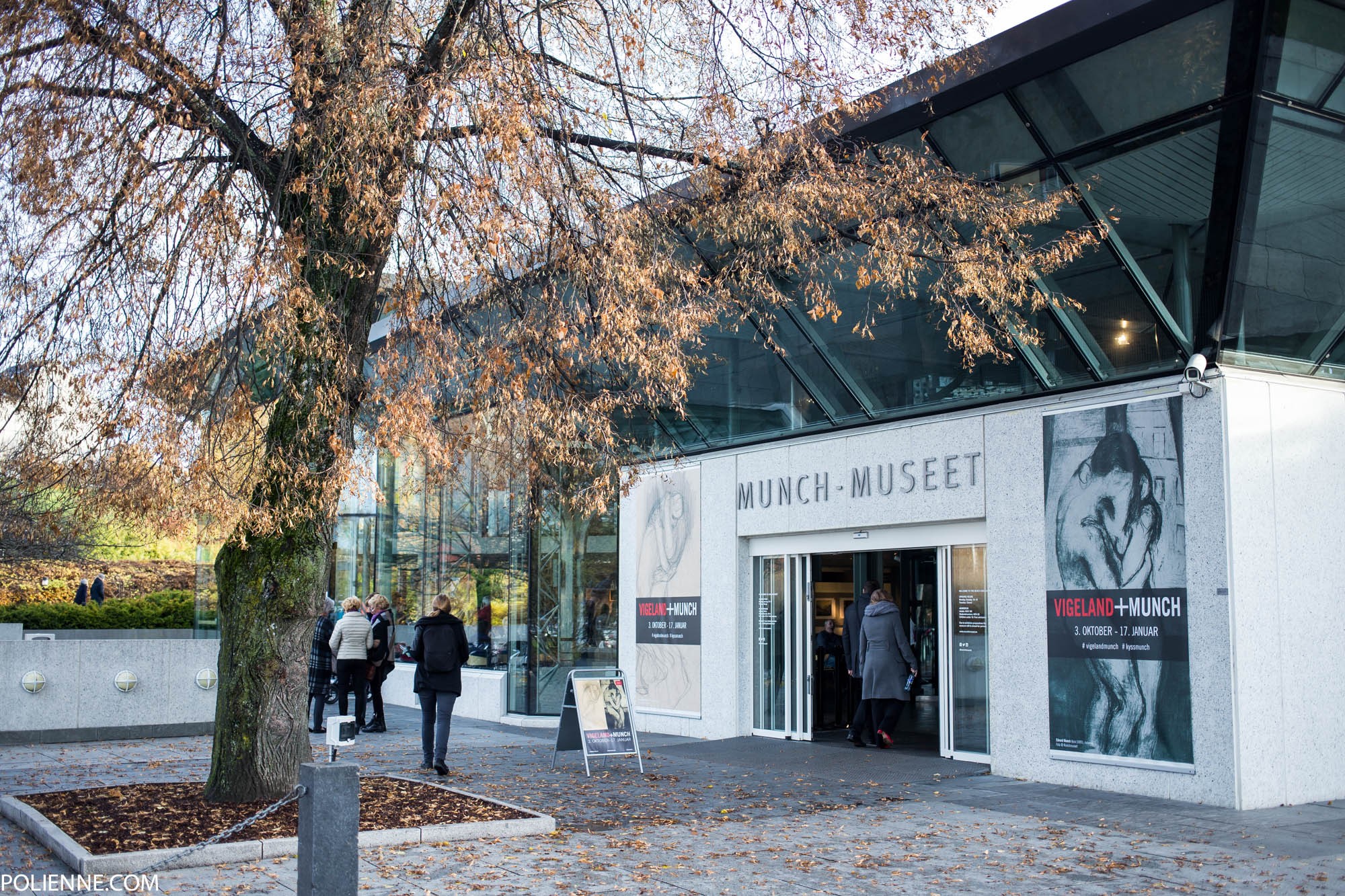 Aker Brygge
A fairly recent but nonetheless beautiful and inspiring part of Oslo is Aker Brygge. This former ship yard now serves as a lively harbour neighbourhood with plenty dinner, shopping and living options. Next to a visit-worthy shopping boulevard that reminds me a bit of London, you can find one of the most enchanting sunset views at Aker Brygge. Grab a cup of coffee and watch the fog crawl over the water while the sun sets.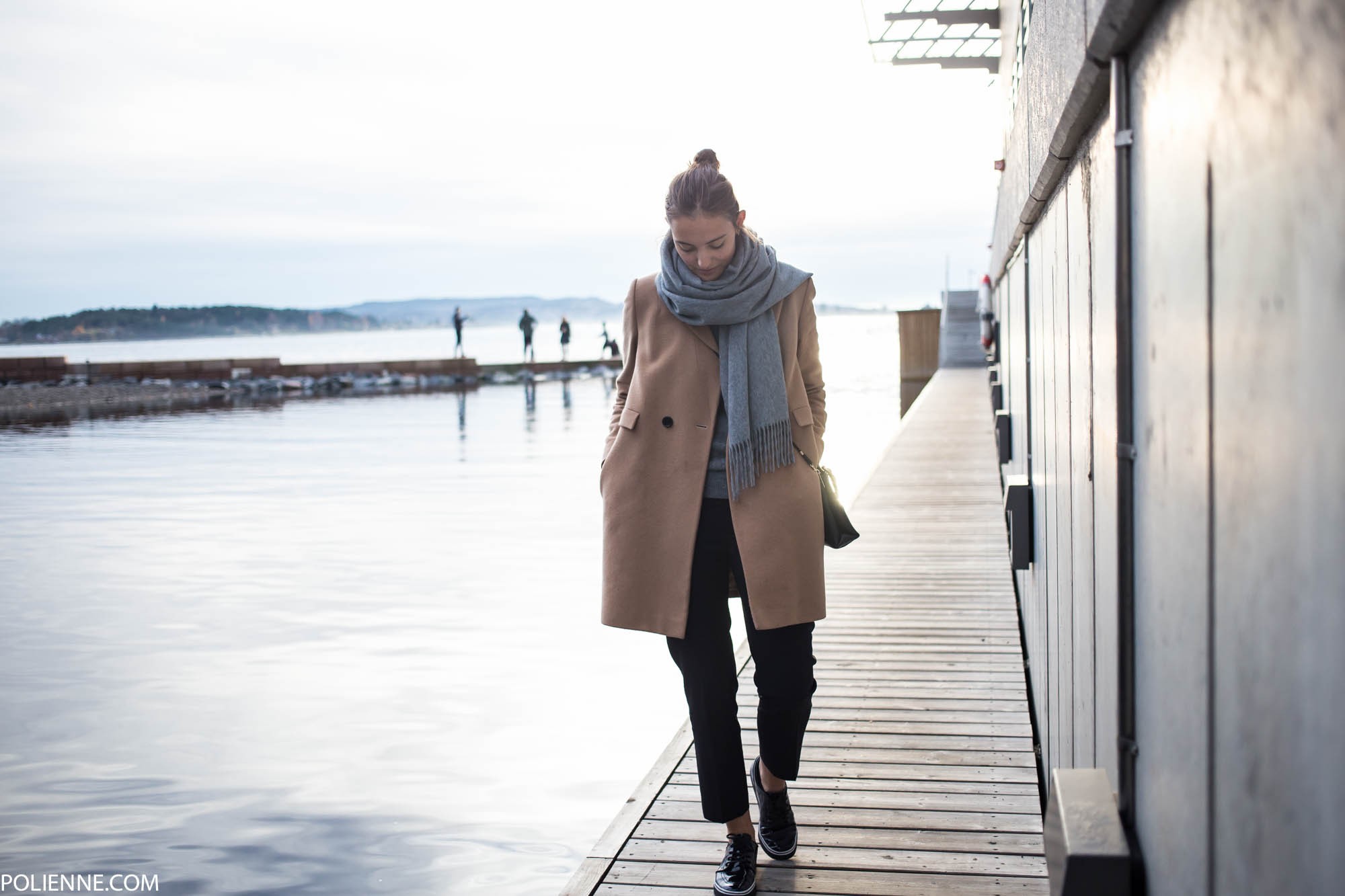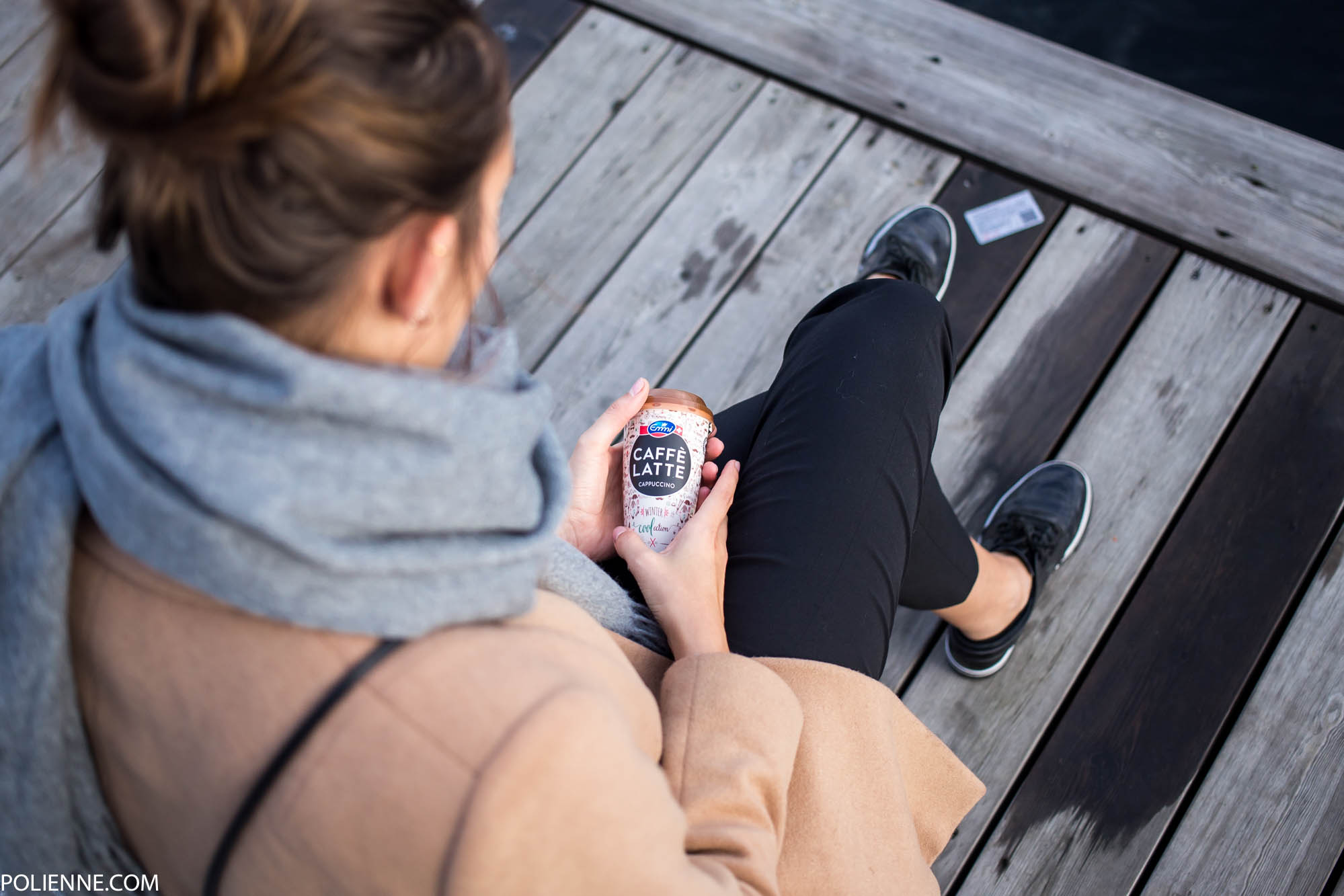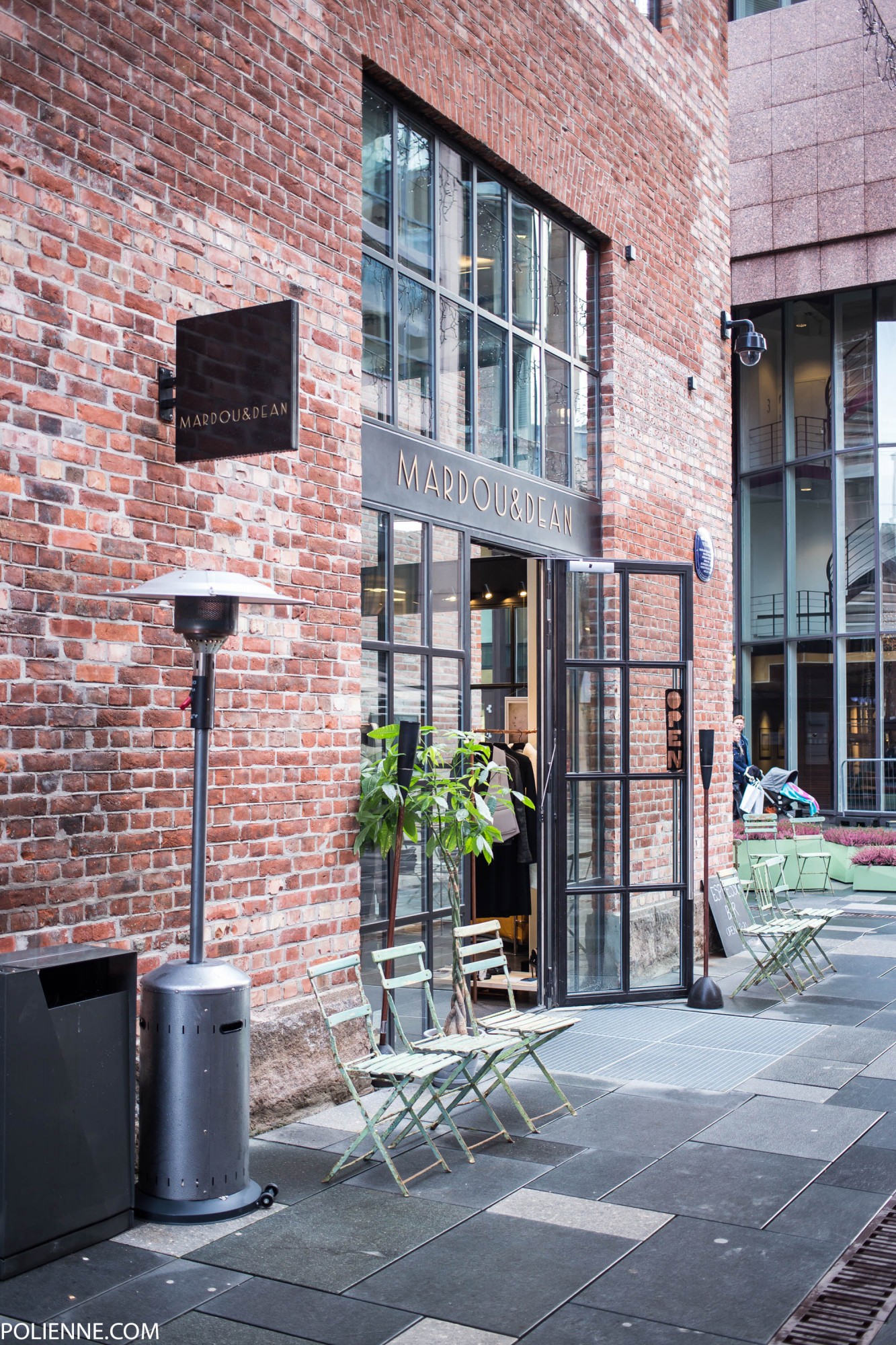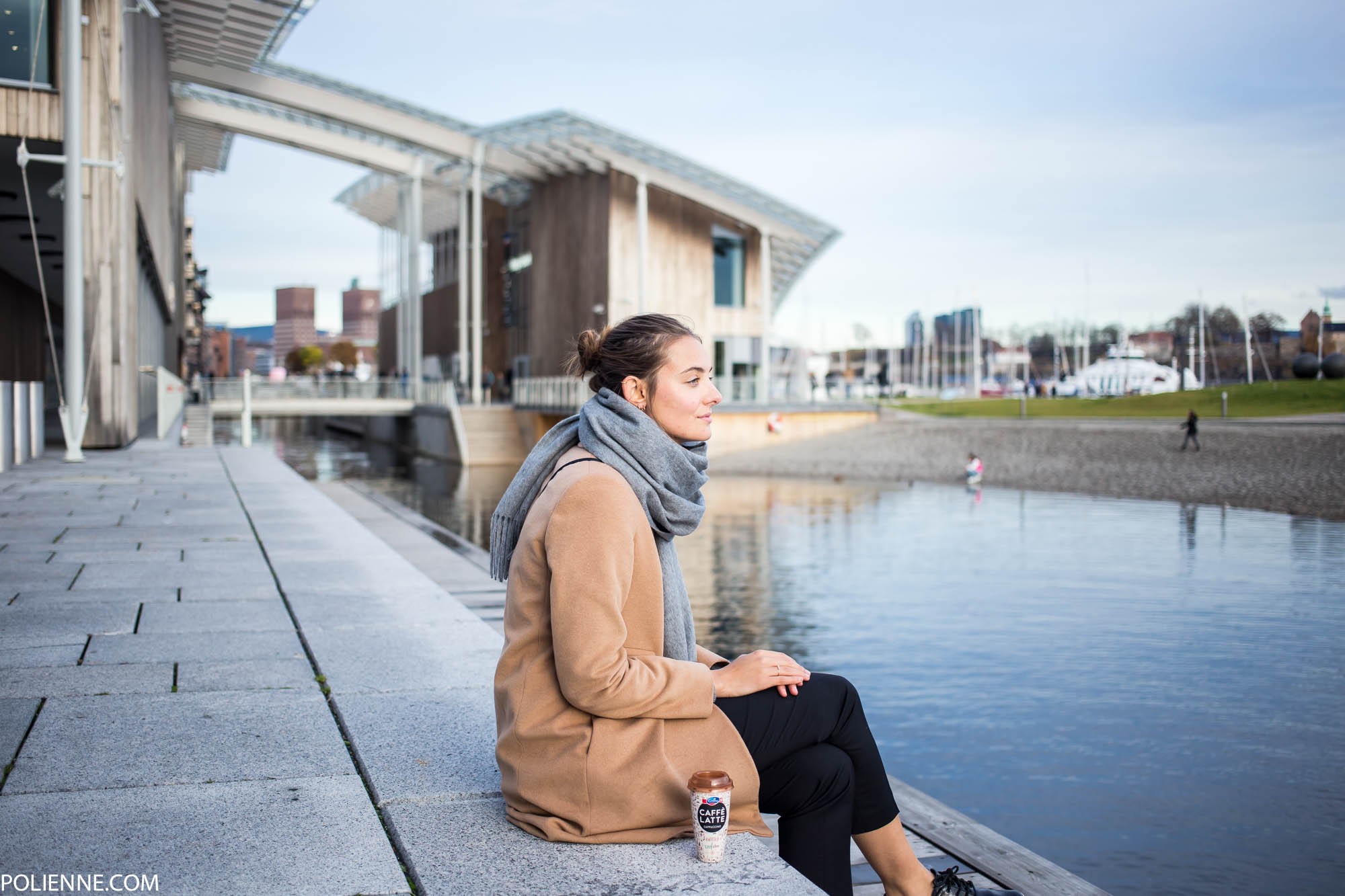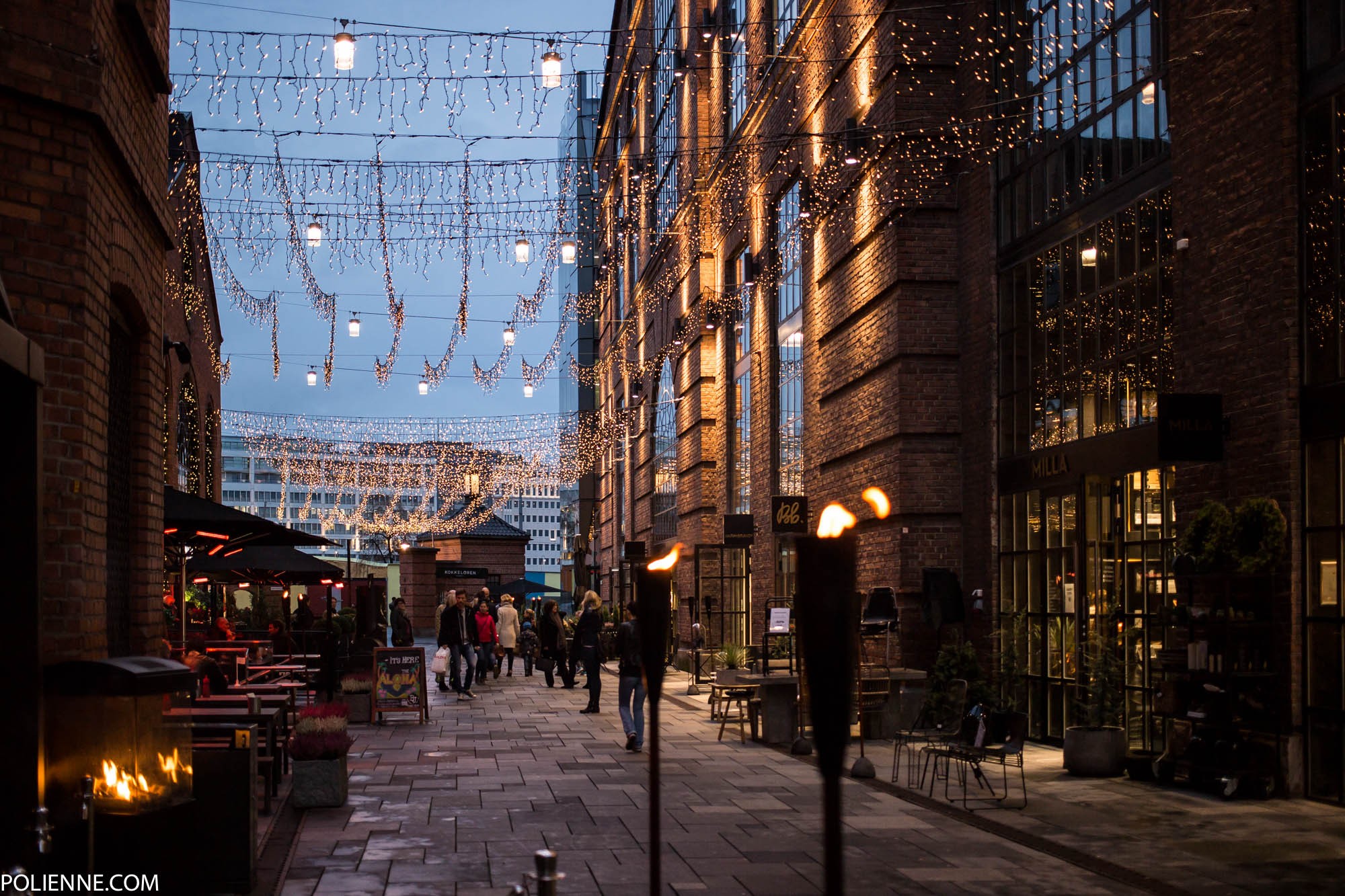 do / go for a swim!
In this part of the harbour it's allowed to swim! From 6h until 23h you can dive in the crystal clear (!) fjord water for a quick refreshment. I wouldn't recommend entering the ice cold water during this time of the year unless you're a die-hard Norwegian though 😉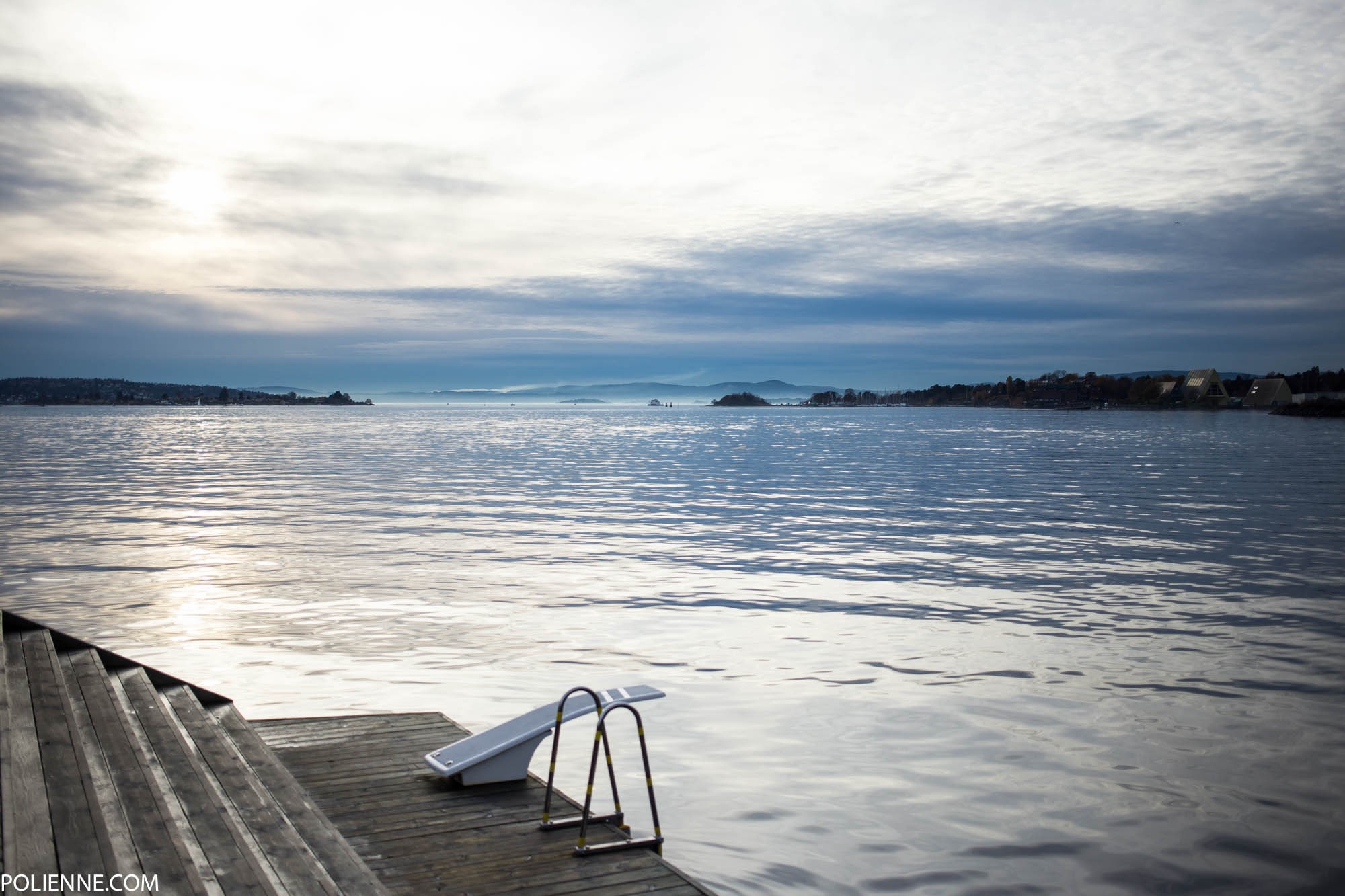 eat / fish fish fish
As mentioned before, Aker Brygge has some really nice dining options. The number one thing to try here is of course fish! We dined at Lofoten, a renomated traditional fiskerestaurant with a delicious seasonal menu that offers fresh oysters and lobster. Yum! A recommendation that we got from several people is Alex Sushi, a progressive sushi restaurant that is included in the Michelin guide and is apparently one of the best sushi restaurants in the world. Another Japanese recommendation with a fabulous location would be the contemporary and stylish restaurant Hanami. You can never have enough fish, right?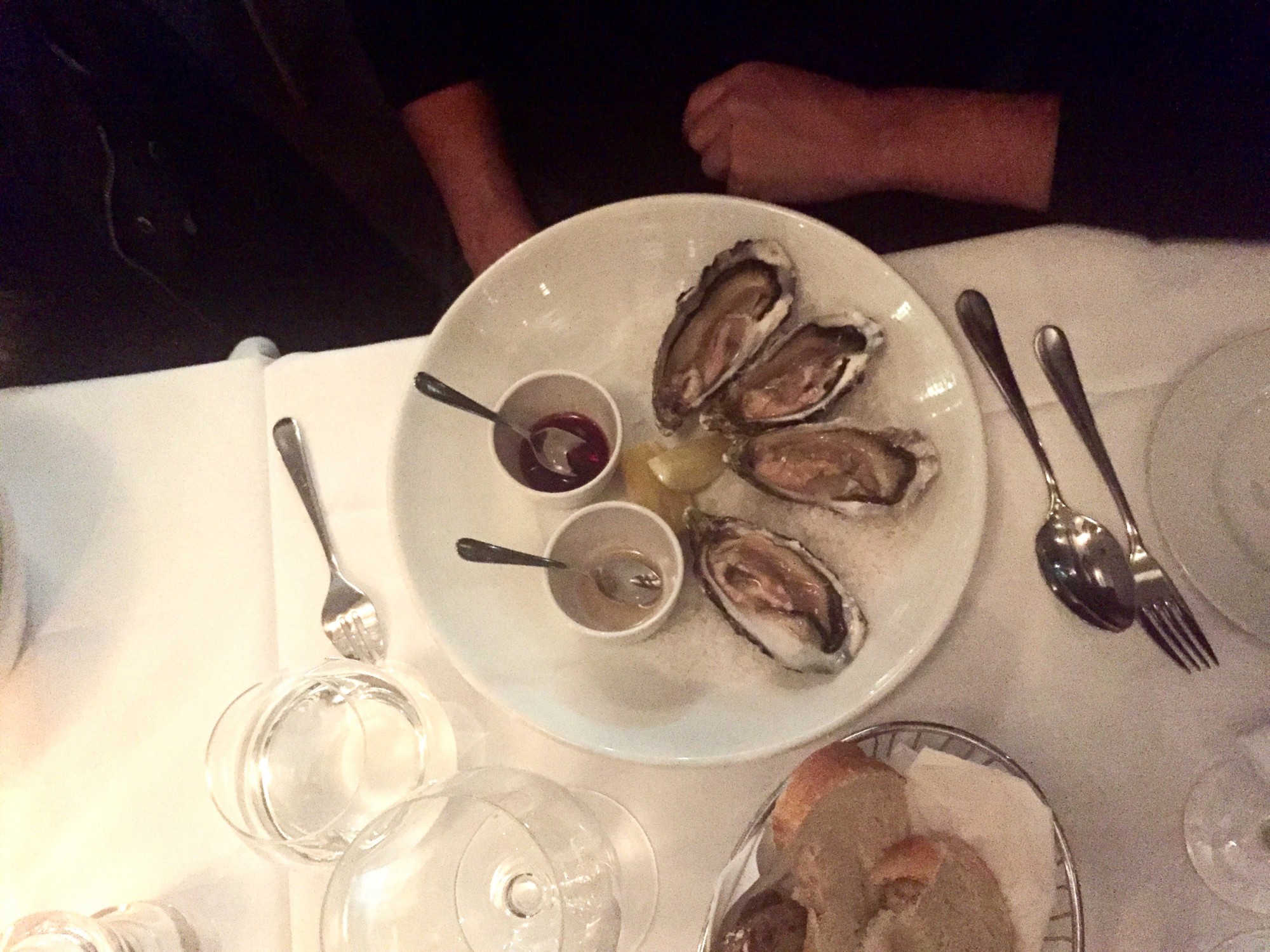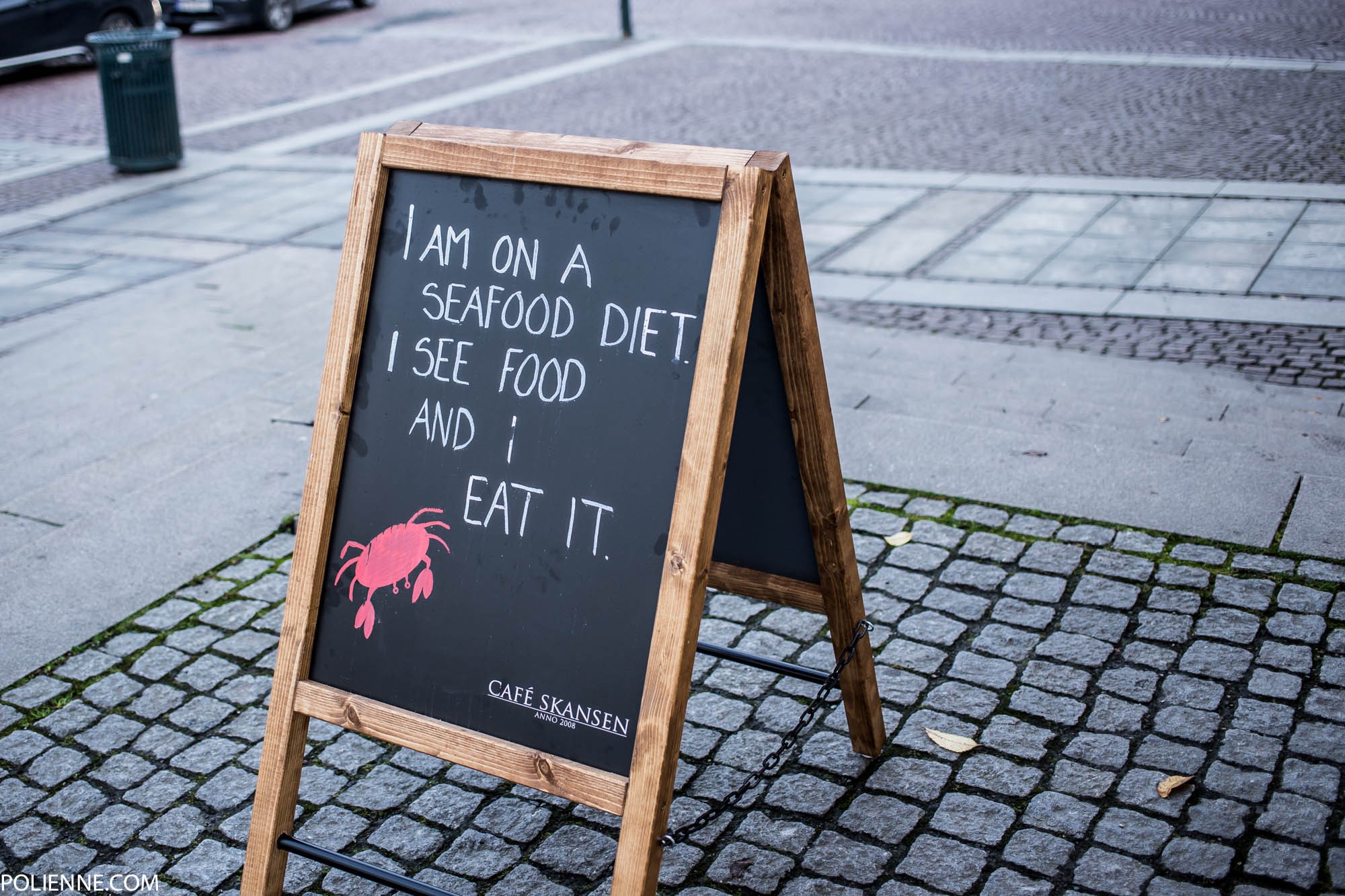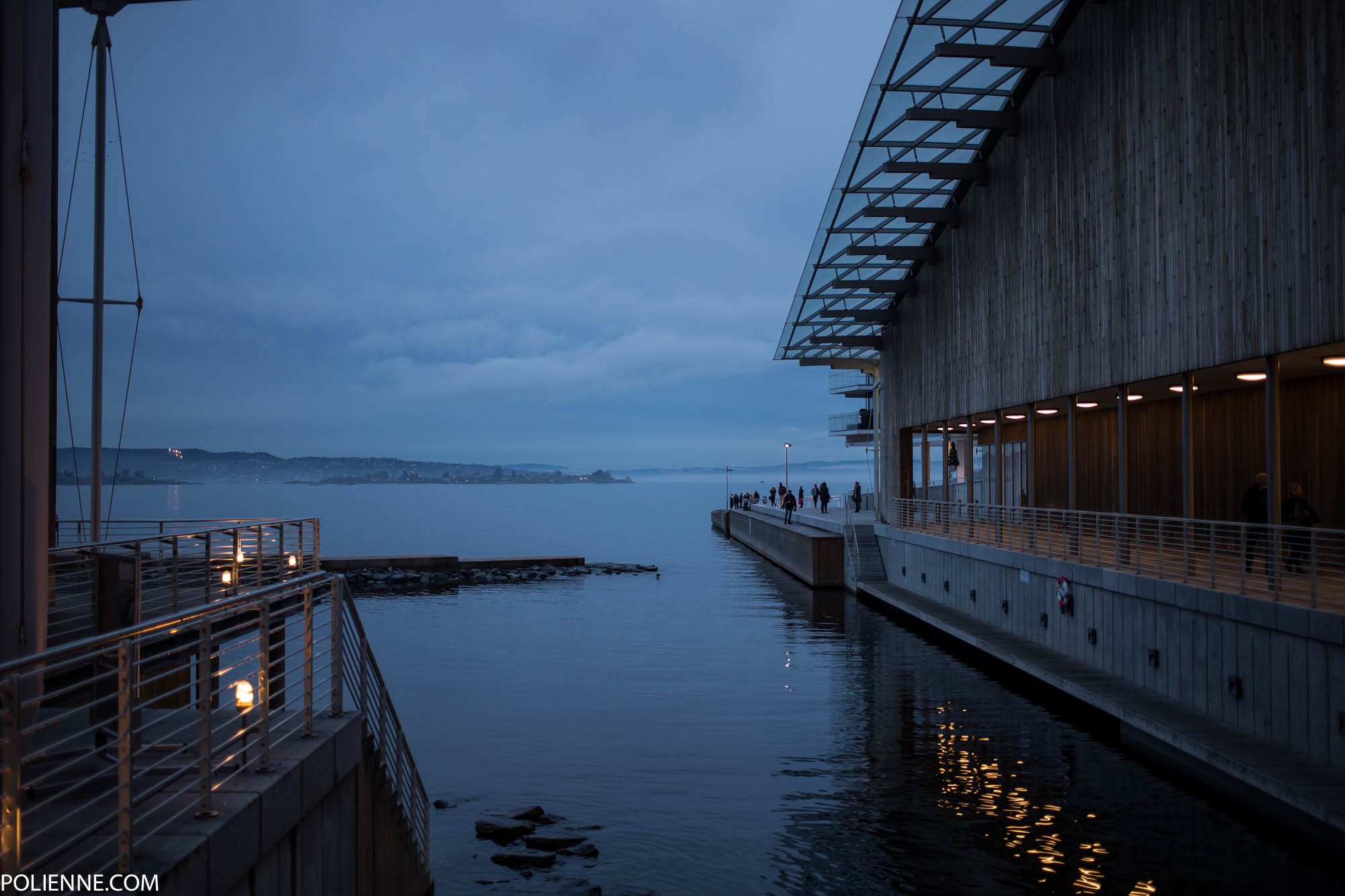 visit/ astrup fearnley museet
Last but not least, the boyfriend and I were extremely lucky to bump into an exposition by Damien Hirst at the modern art museum Astrup Fearnley. After years of seeing his artworks in magazines it was really cool to see Mother And Child and the diamond skull of For The Love Of God in real life. This museum carries some real cool exhibitions so keep an eye on this one.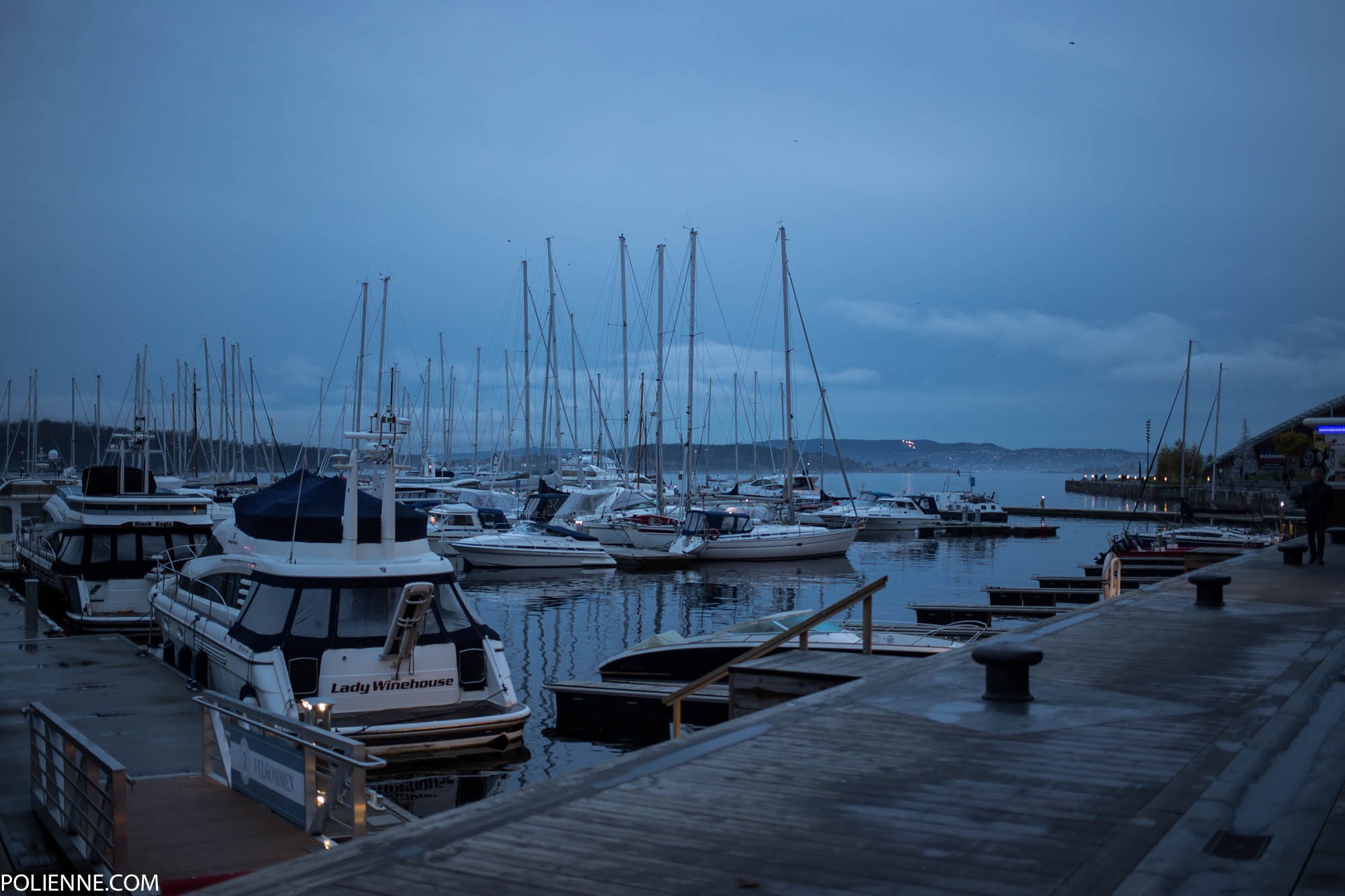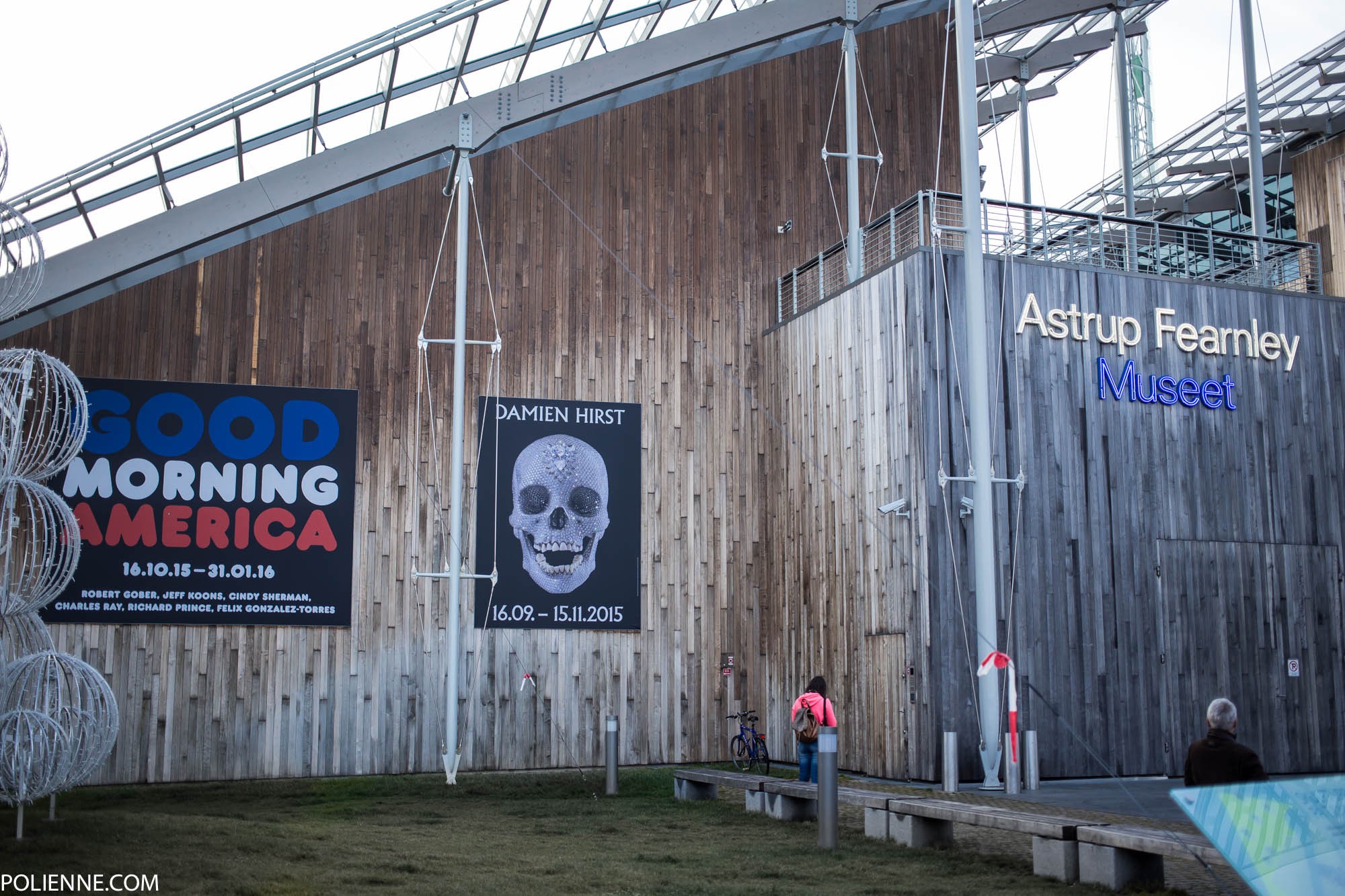 Other
Of course we only spent 48 hours in Oslo, so we had to miss out on a lot of cool things! These are some other things that I would love to visit whenever I'm back in Oslo in the future:
Vikingskiphuset / in this museum you can discover 3 authentic viking ships built between 815 and 900. We had already seen a viking ship in Stockholm a few years ago so this wasn't a priority of us. Still cool to see!
Bygdøy / grab a ferry to this unique peninsula that offers LOADS of musea, hiking trails and beaches. The ferry service doesn't run in winter, so see this as a real fun summer destination.
Holmenkollen / Oslo's famous ski jump! Here you can take a look into the history of skiing and enjoy the wonderful view over the city.
One last tip: never ever take a taxi in Oslo because it is expensive as f*ck 🙂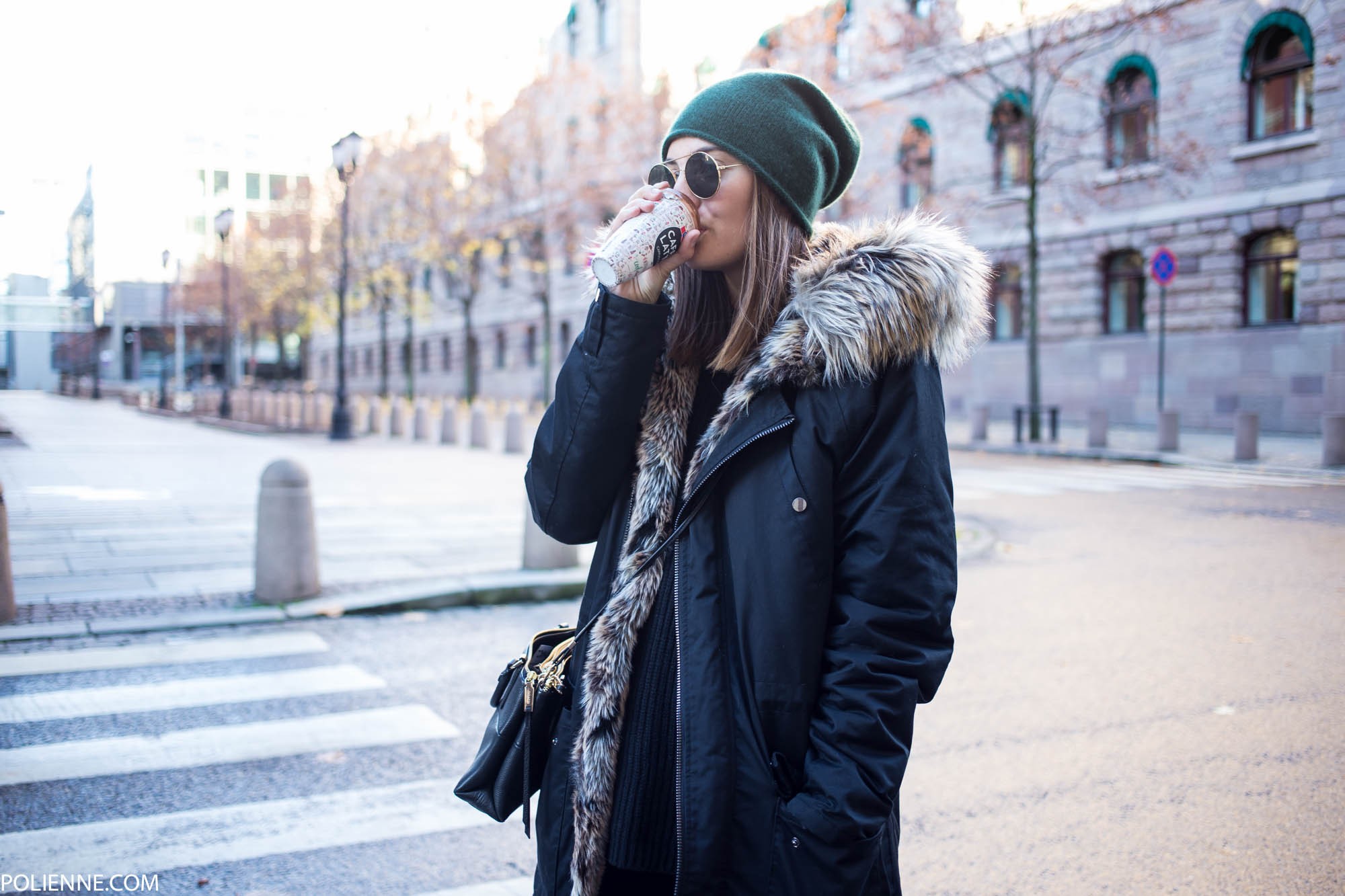 Sooooooo that's it! Now I'm really curious: have you visited Oslo once? And have I convinced you to participate in the Emmi CAFFÈ LATTE activation to win a trip to this beautiful Nordic city? You totally should 🙂
This post was written in collaboration with Emmi CAFFÈ LATTE.