Yesterday I showed you my all time favourite second hand piece (those denim shorts!), but for this special vintage-themed week I thought it would be cool to let you discover the favourite vintage item of some of my very inspiring friends! The more the merrier, right?
And that's great news! Blogfriend Nathalie became known through her now closed blog The Merrymakers, and nowadays runs the online magazine Yayzine together with her boyfriend Michiel. The pretty 29 year old lives in Antwerp, is PR & Social Influencer Pro and has a unique, eclectic style. Don't forget to check Yayzine for more inspiration!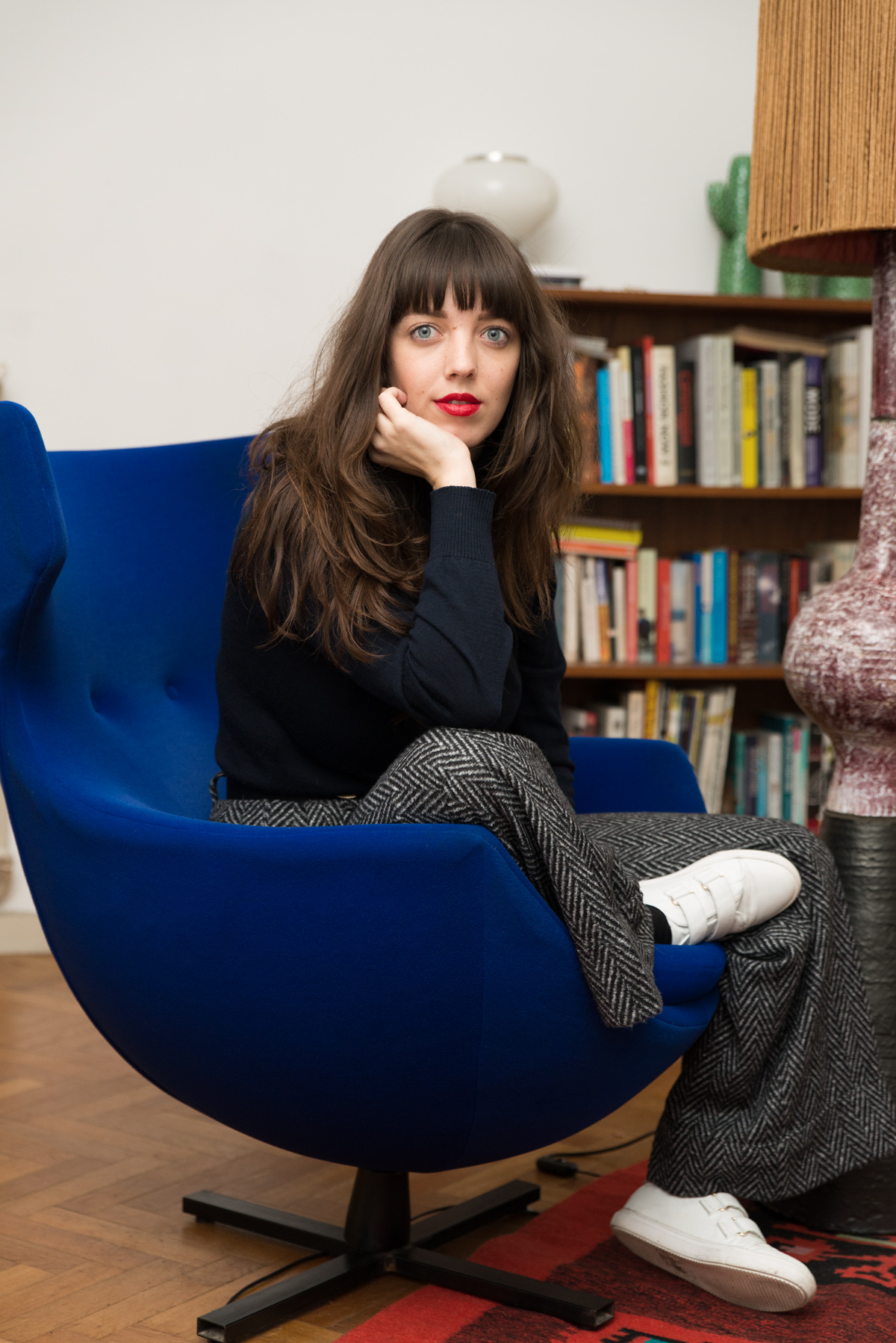 Favourite vintage shop/place?
The internet! I like to wander through the Kloosterstraat in Antwerp to gather some inspiration, but everything is way too expensive in that area. You can do some real bargains on the internet, via certain Facebookpages or vintage websites. Or going home with that one unique piece after a quick visit to stores like Troc or Ecoshop: I love it!
When did your vintage love start?
When I was about 14. I have a quite eclectic style, both my clothes as my interior. The usual selections in stores were often too boring for me. When I discovered vintage, a whole new world opened up to me! Unique and way more exciting, those pieces with a history and a story!
Favourite vintage piece?
This chair is a legacy from my boyfriend's grandparents. A Jupiter from Meurop from the '60s. It's my newest lounge spot, and its gorgeous deep blue colour brings a perfect amount of warmth to our apartment. Even after all those years it's still shining!
 What vintage piece is still missing in your collection?
I'm always open for the perfect pair of vintage cowboy boots! En we are still looking for the perfect couch that fits our eclectic interior, quite the challenge 😉
Thanks Nathalie! So guys, what is your favourite vintage piece?
Photo by Michiel Pelerents