Today's post is all about travel and how to look fashionable while still feeling comfy. I have collected 3 pieces that I personally really enjoy wearing when I have to catch a plane, have to wait in line for a Eurostar or spend the entire day at the airport. Read along!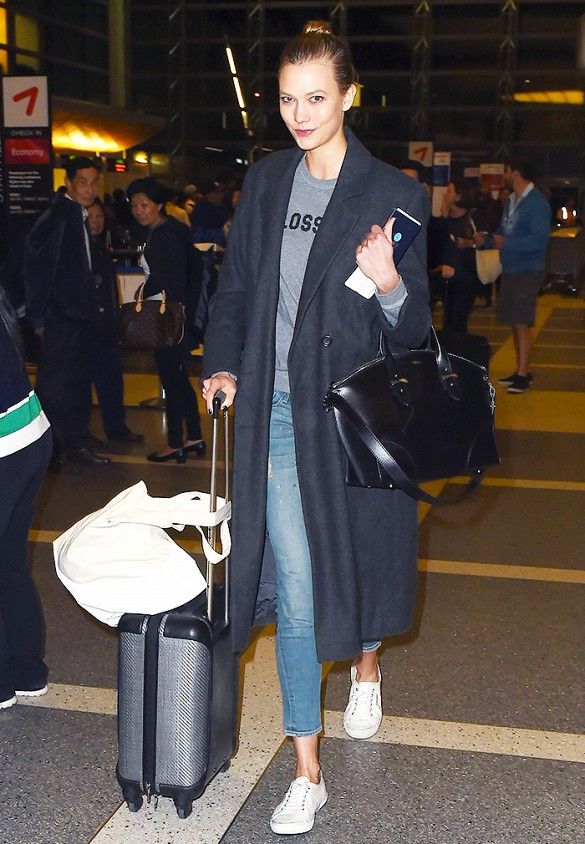 1. Long blazer all the way
A piece that is extremely versatile regarding styling options is the long blazer. Besides being super stylish it is one of the most practical pieces of clothing to wear when traveling! It's breezy but gives you enough cover up, it's casual but doesn't immediately turn you into an obvious tourist and it can serve as the perfect light blanket during your flight. Miss Karlie Kloss wears it impeccably with cropped denim and an enviable Givenchy bag!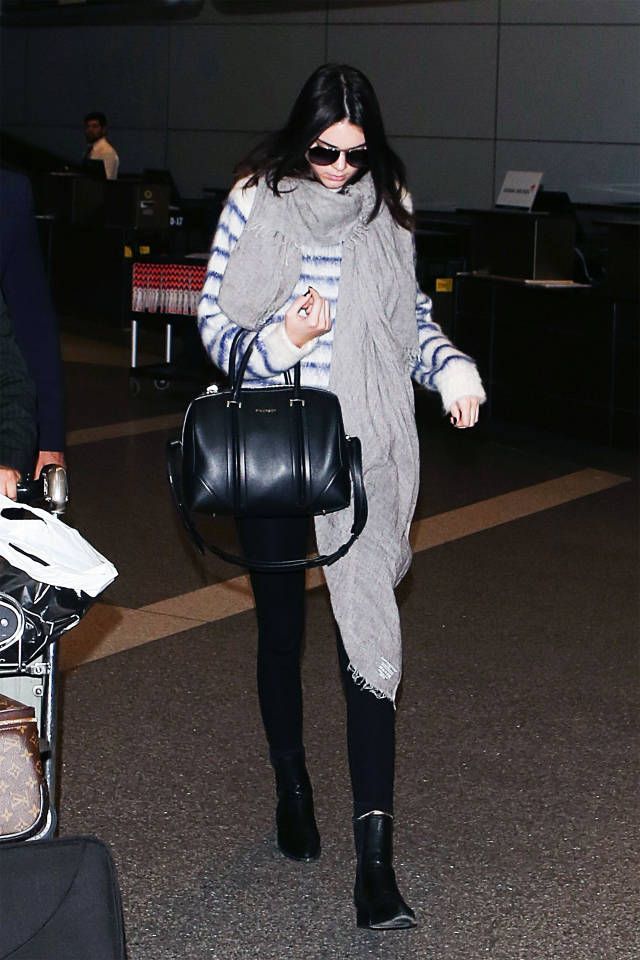 2. Larger than life scarves
An alternative to the long blazer is a big ass scarf. I prefer a cashmere version, which I wrap around like a blanket when I get cold on the plane. My mum is all about things having to be practical in the first place, but I'm sure she would approve of this larger than life scarf with a double function! Although I'm not entirely into Kendall Jenner's style, I'm still envying this gorgeous light grey piece in a super flowy fabric…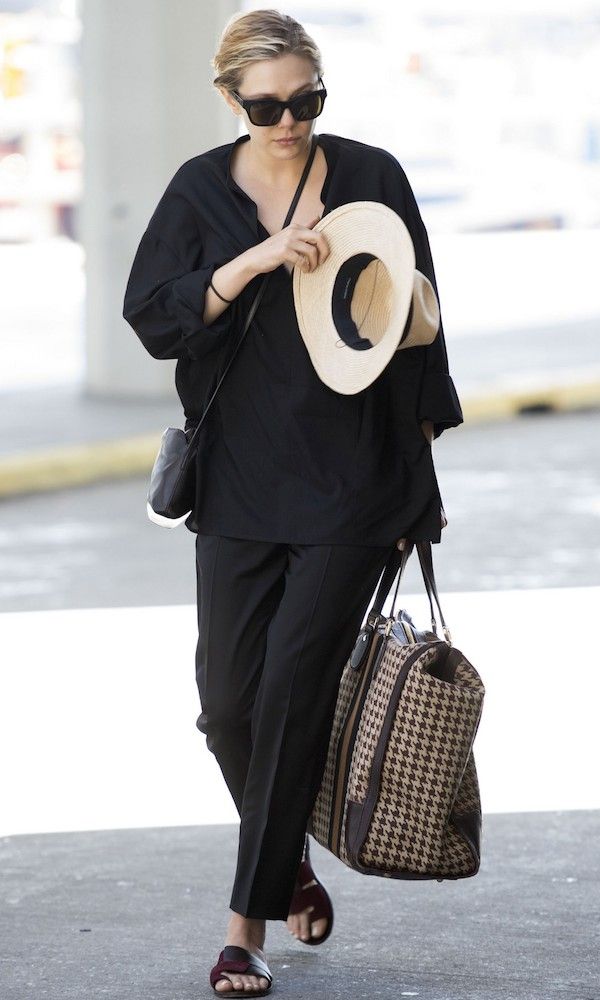 3. That extra purse
When traveling I usually carry around one or two bags of hand luggage, a straw hat, a neck cushion, a bottle of water and my boarding pass, all of that while I'm sipping from a Starbucks drink, checking my emails one last time and struggling with my headphones. And then suddenly a flight attendant asks for my passport, with 20 people waiting behind me in line. The struggle is REAL. That's why, on top of my regular hand luggage, I always bring a small shoulder purse to keep my most important documents close. Elizabeth Olsen was thinking quite the same. How cute do those mini bags look anyway?!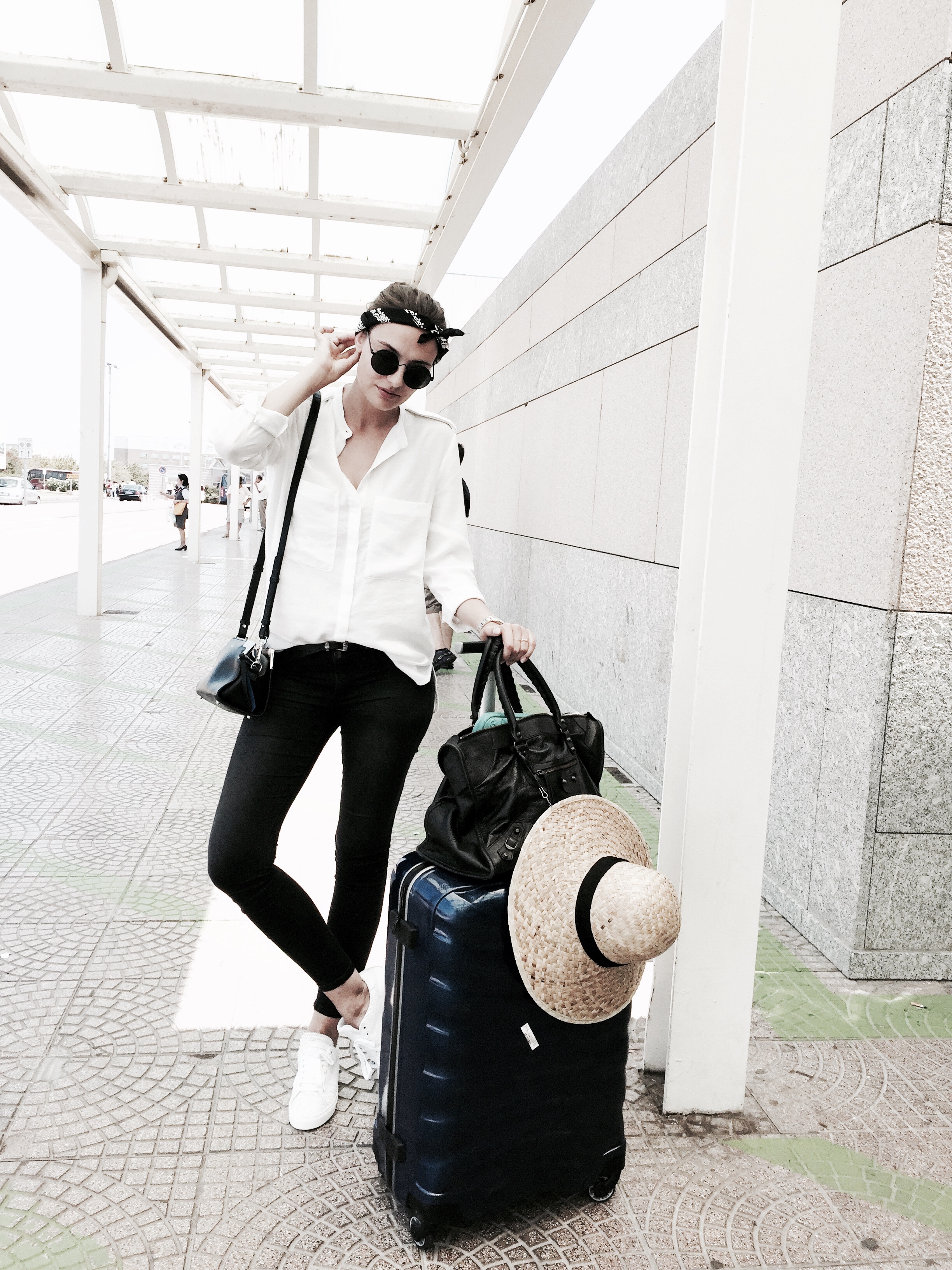 Oh, and what was I wearing during my last travel? When I came back from Sardinia last week I had to spend a few hours at the airport, resulting in me picking a pair of jeggings, a white breezy shirt, a pair of comfy sneakers and YUP, a lovely mini bag by PINKO.
What's your favourite piece to wear when traveling?