Hi guys! Are you getting used to the new Polienne look? I'm finally settling down here on the new site (so happy to be at #teamcreators!) after a few hectic days in which I still needed to fix a couple of technical problems. I hope that everyone can reach the site very easily by now!
Today I wanted to show you this incredible piece that I picked up at Weekday! It seems like lately my entire closet exists of light blue items, so this gorgeous kaftan is no exception. My intentions were actually to show you a very chic and sophisticated summer look, but then after shooting I realized that I had forgotten to switch my Birks for a more elegant slip on sandal. I immediately asked my friend to shoot the outfit again but she refused, reminding me of those typical #bloggerproblems and telling me that I should post whatever I am actually wearing. Oops. She was right of course!
As an online influencer people expect you to always look fabulous, and that's simply not possible. Most bloggers organize shooting days in which they capture 4 or 5 looks at once, which means that every outfit is of course well-prepared and well thought-out to have a bigger impact and provide a maximum amount of inspiration! I personally just shoot whenever someone is available, resulting in a lot of pretty casual and real-life looks (which is good) but also in time and scheduling struggles and very unwanted weather conditions (which is bad). With my life and career going through some big changes at the moment — I'll give you  an update on that soon — I might have to start planning my looks and my shooting days as well…
The point of this random rant is that it's of course okay to prepare the outfits you want to show to your readers but also that it's VERY okay to sometimes just share daily moments, even if that suggests revealing that you wear your Birks with about everything. Let's avoid #bloggerproblems and just be ourselves.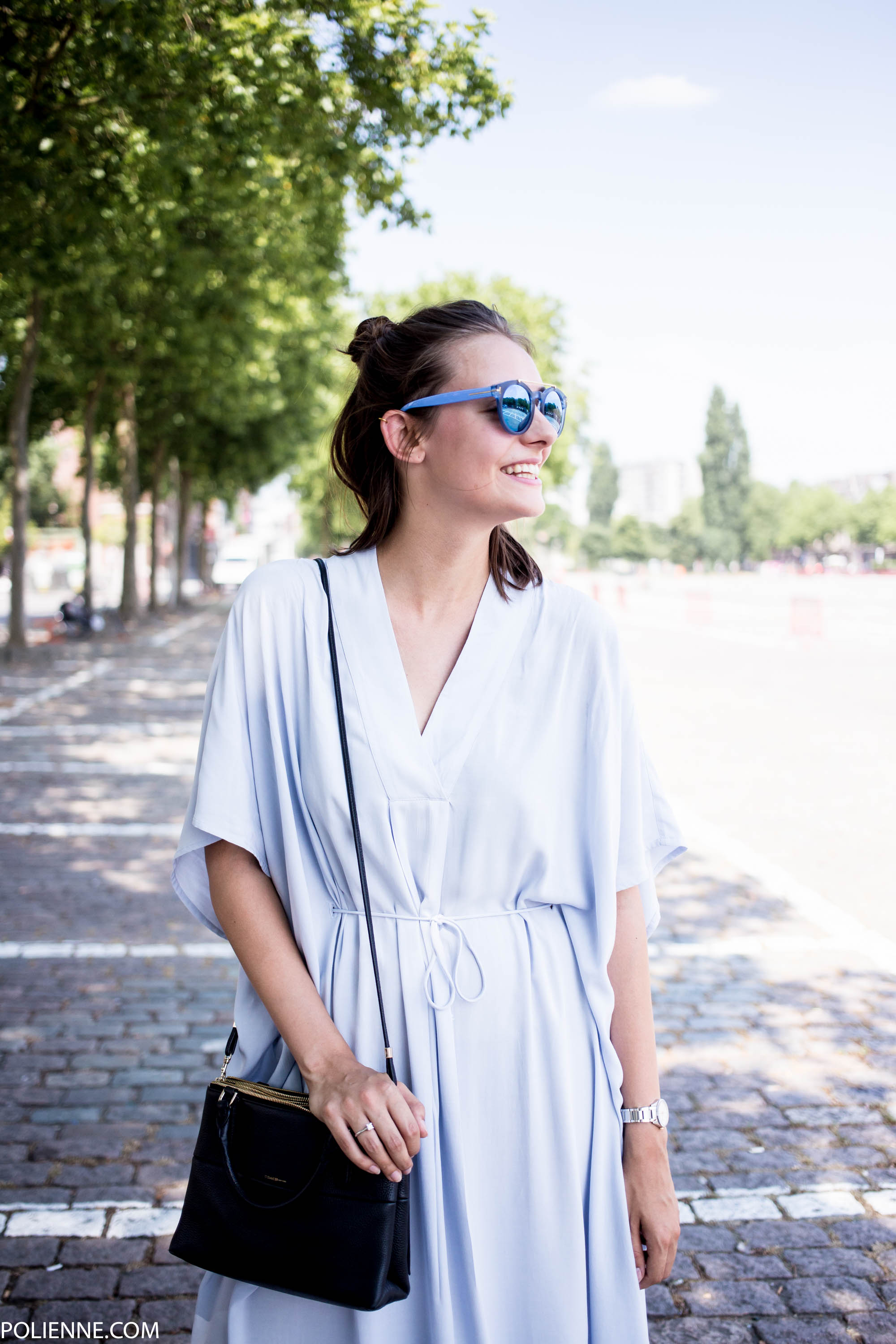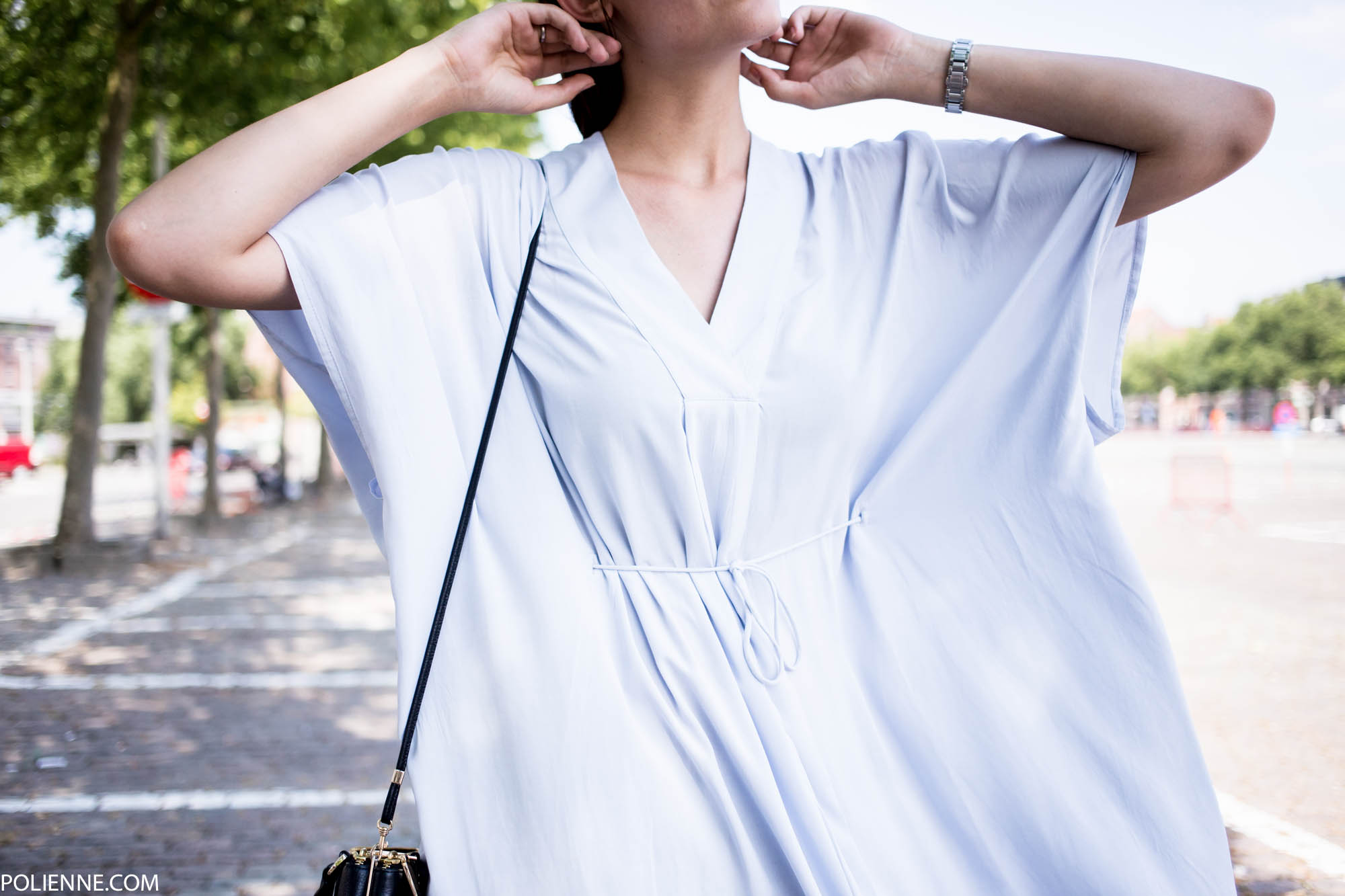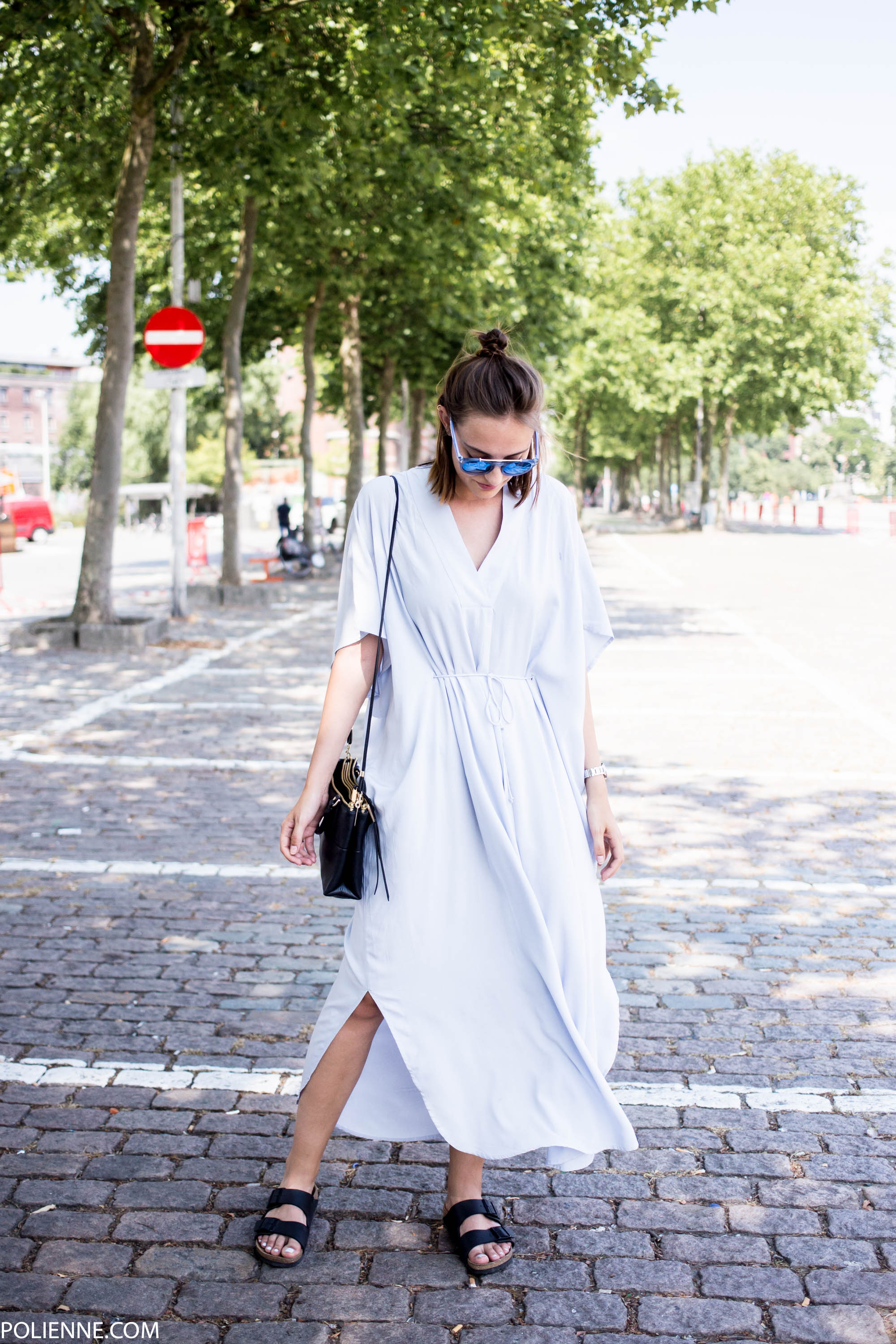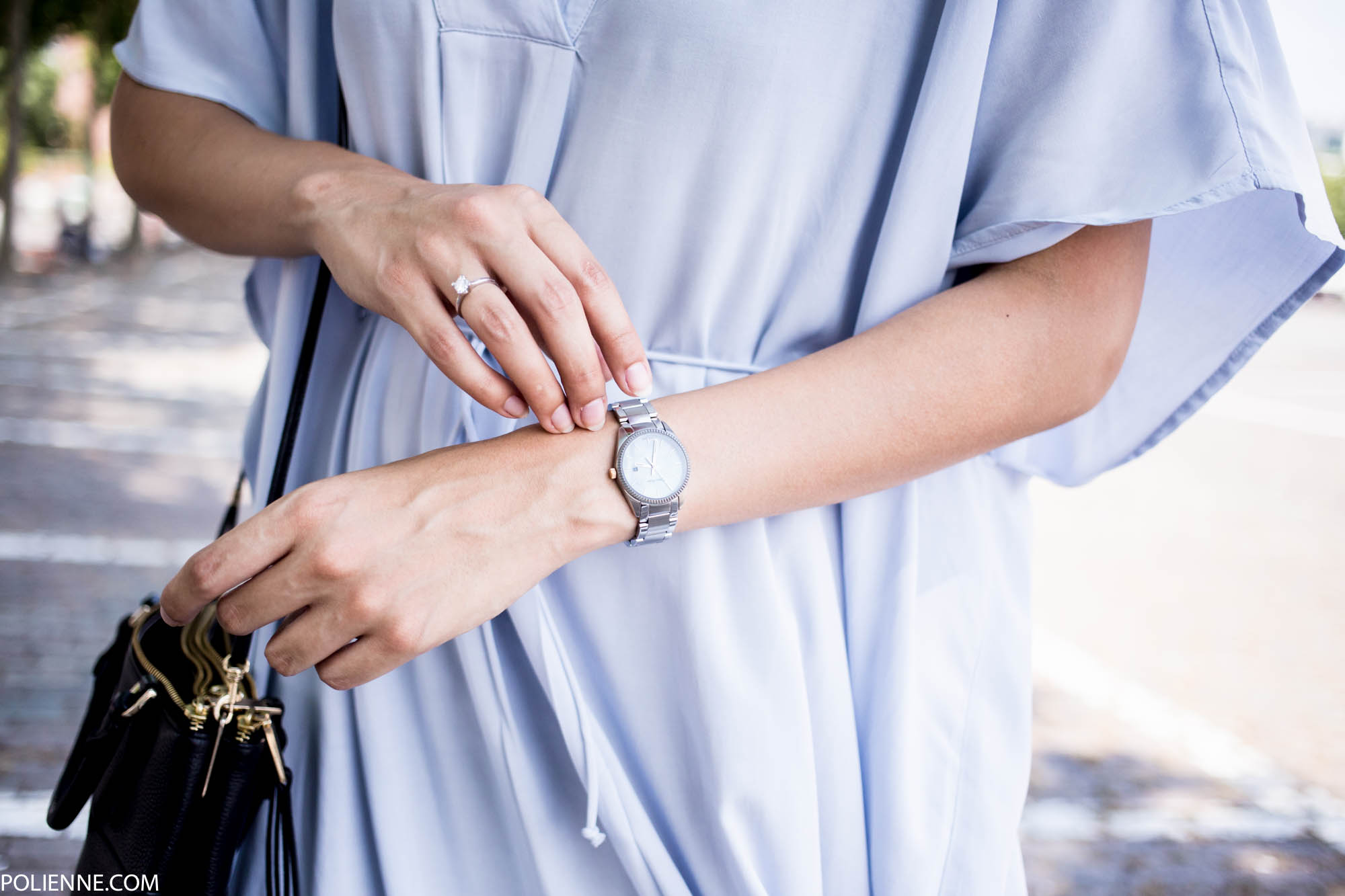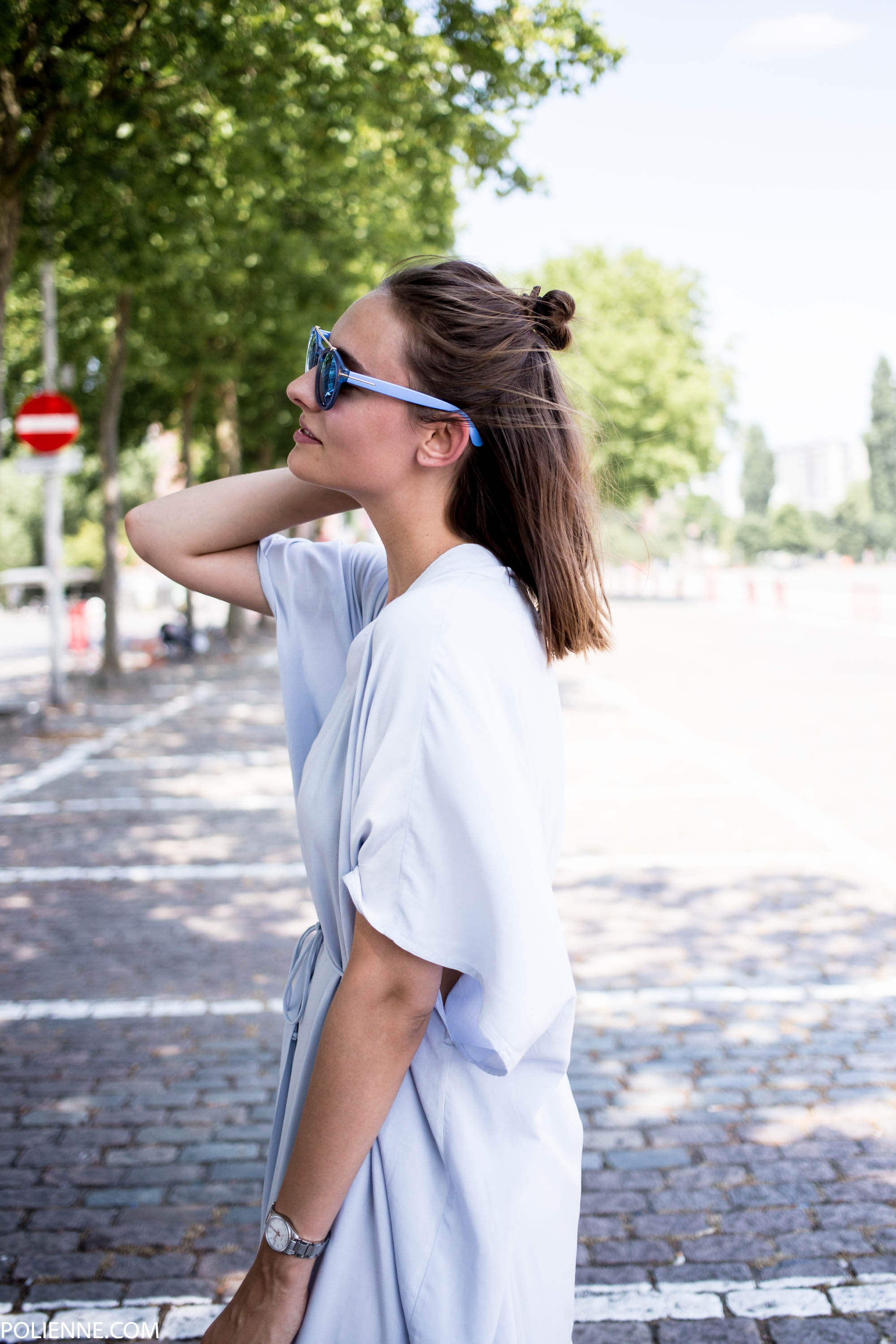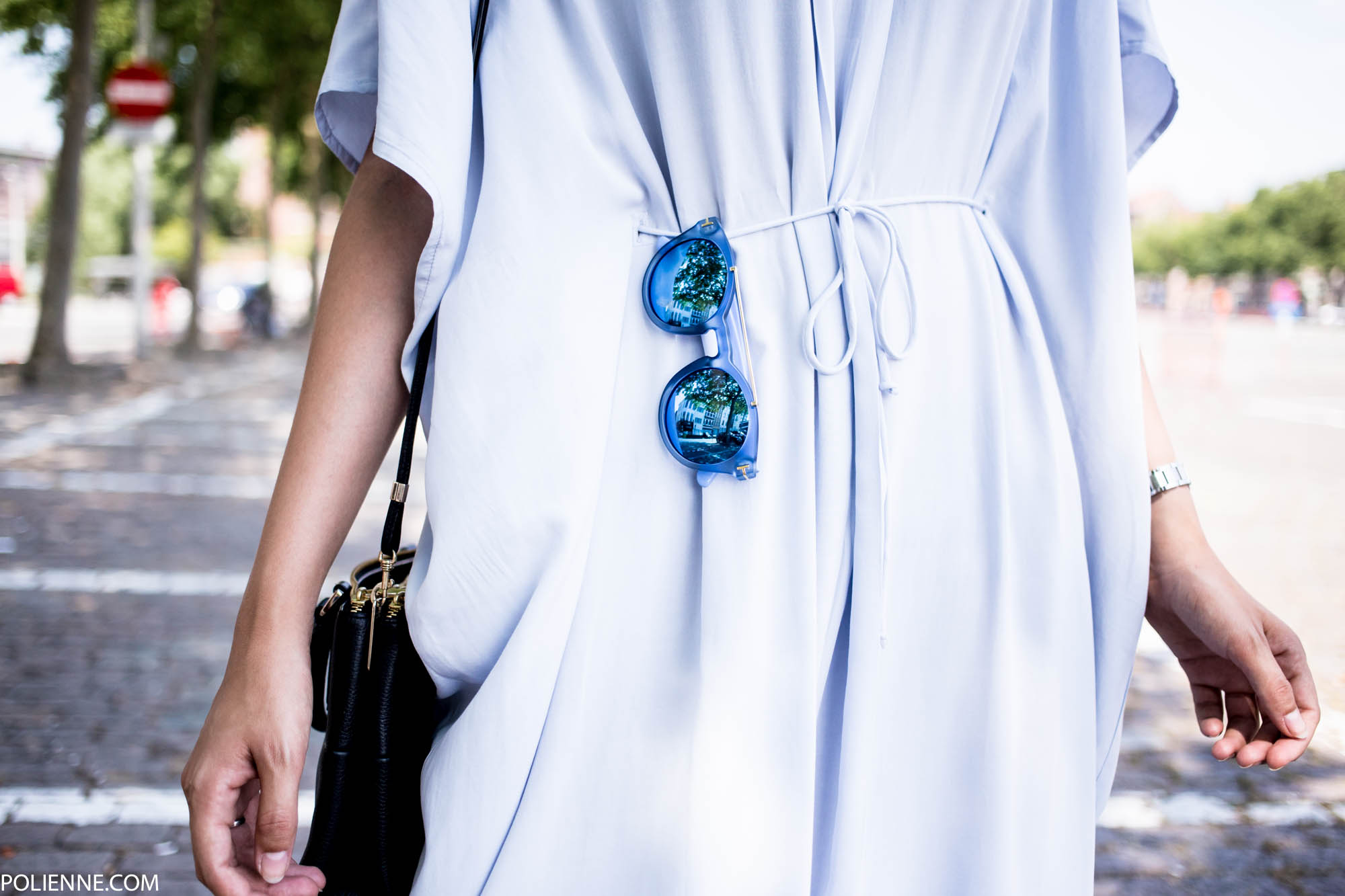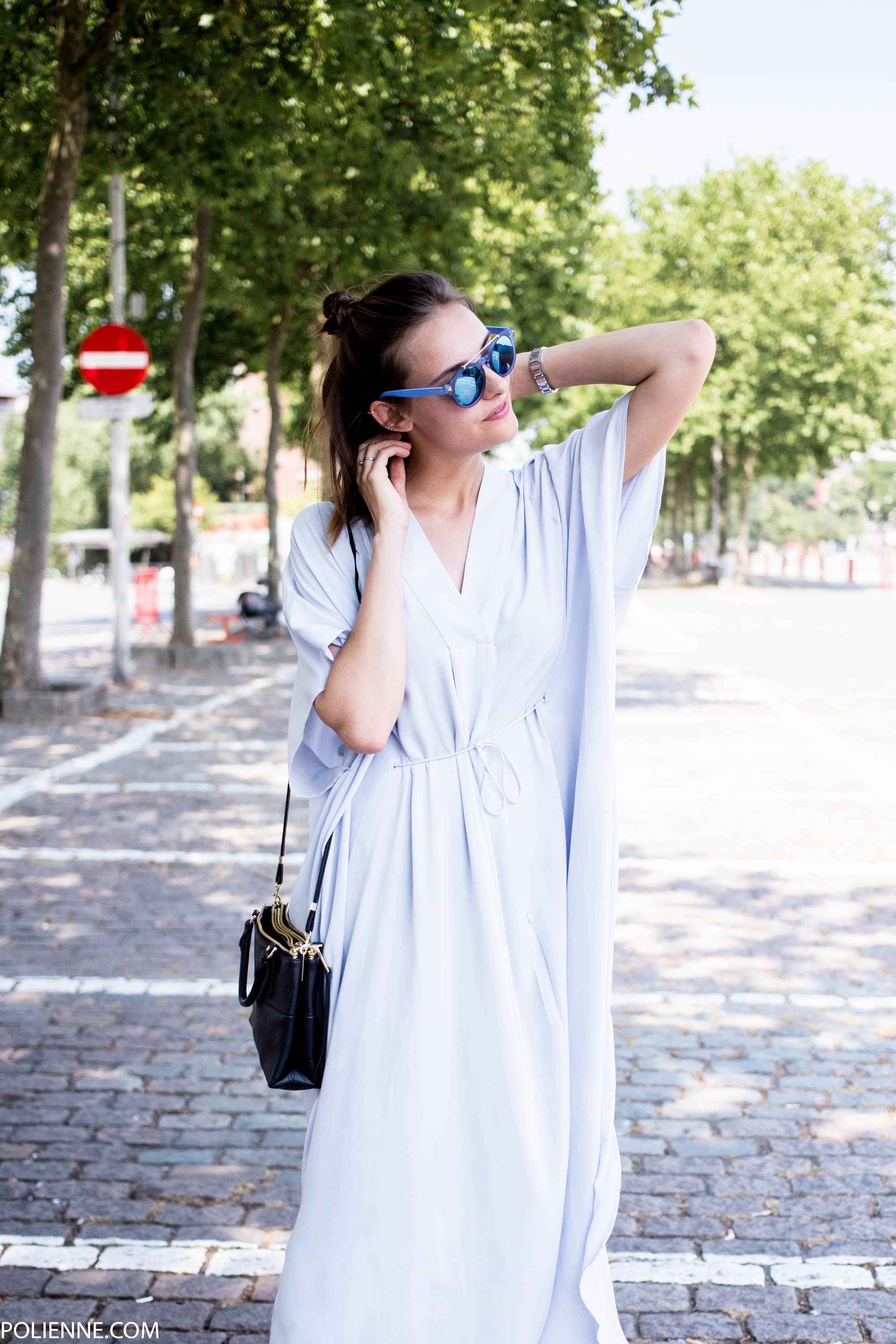 WEEKDAY kaftan, BIRKENSTOCK sandals, POLETTE c/o sunglasses, COACH shoulder bag, CALVIN KLEIN c/o watch
Photos by Lisa M., editing by me