Let's pretend it's not -20° outside so I can show you this rather cold outfit! It's something I wore a little while ago when I could still integrate a Summer dress in my Winter outfit and didn't have to opt for fleece embedded tights yet.
Now, I'm sure what is on with that red obsession of mine lately. For the past few years I have hardly ever worn the few rare red pieces in my wardrobe, and now all of a sudden I've shared no less than three different outfit posts in red in January already.
This suede biker jacket by Maje has been in my closet for over three years now I think, and I can count the times I've worn it on two hands. You may consider this a bad bargain, but I think the fact that I still haven't got rid of it and that I'm currently wearing it with great pleasure, is a sign that classic, high quality pieces are never a bad investment. And even if turns out that in a few years I still haven't sported it much; this kind of piece never goes out of style. I bet my future daughter would be happy to receive a vintage red suede biker jacket! And I think it would look great with a grey hairdo too.
To remember from this blogpost: before throwing out a piece, try and picture yourself in it five or ten years from now. Quite a good indication when starting a closet clean out, right?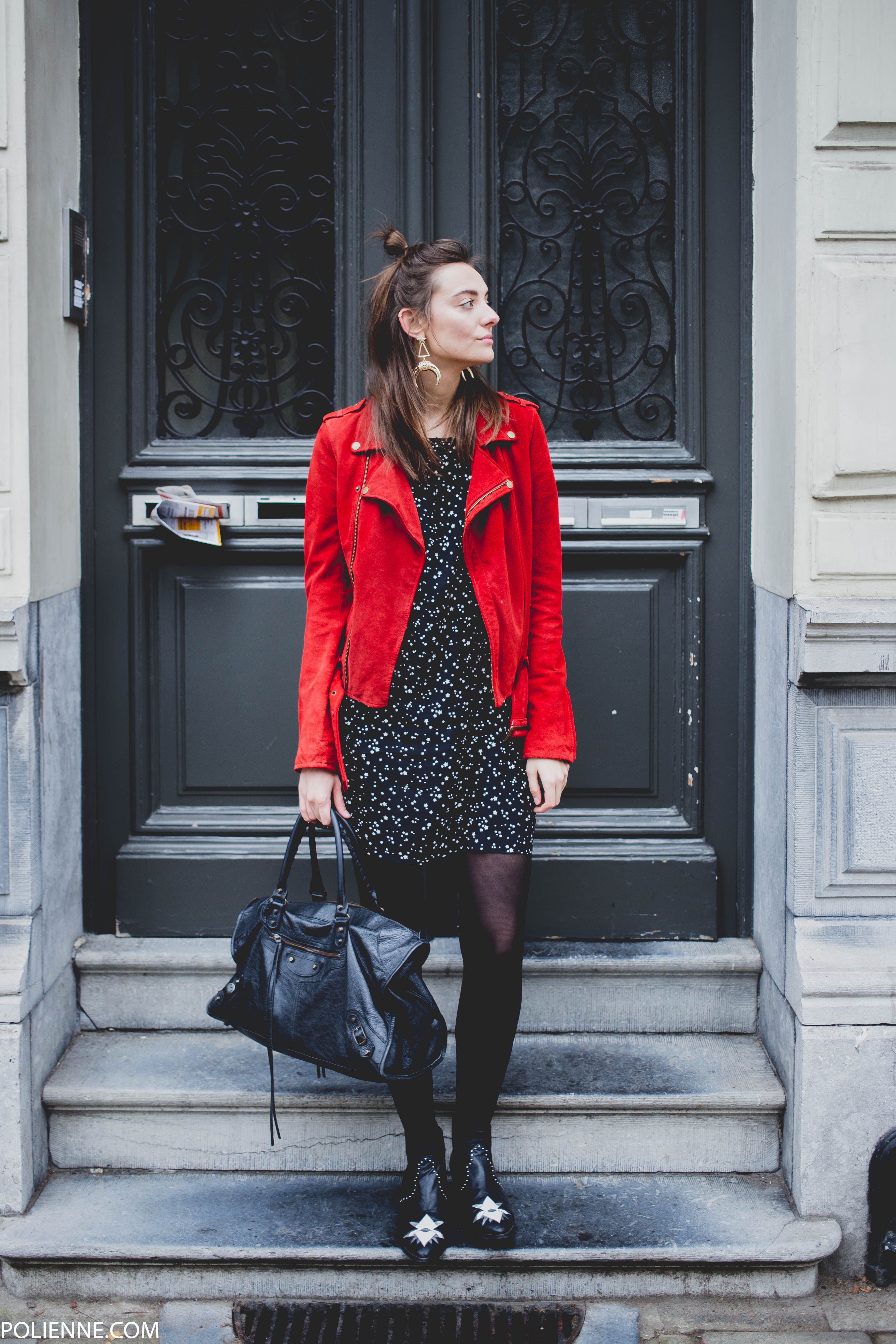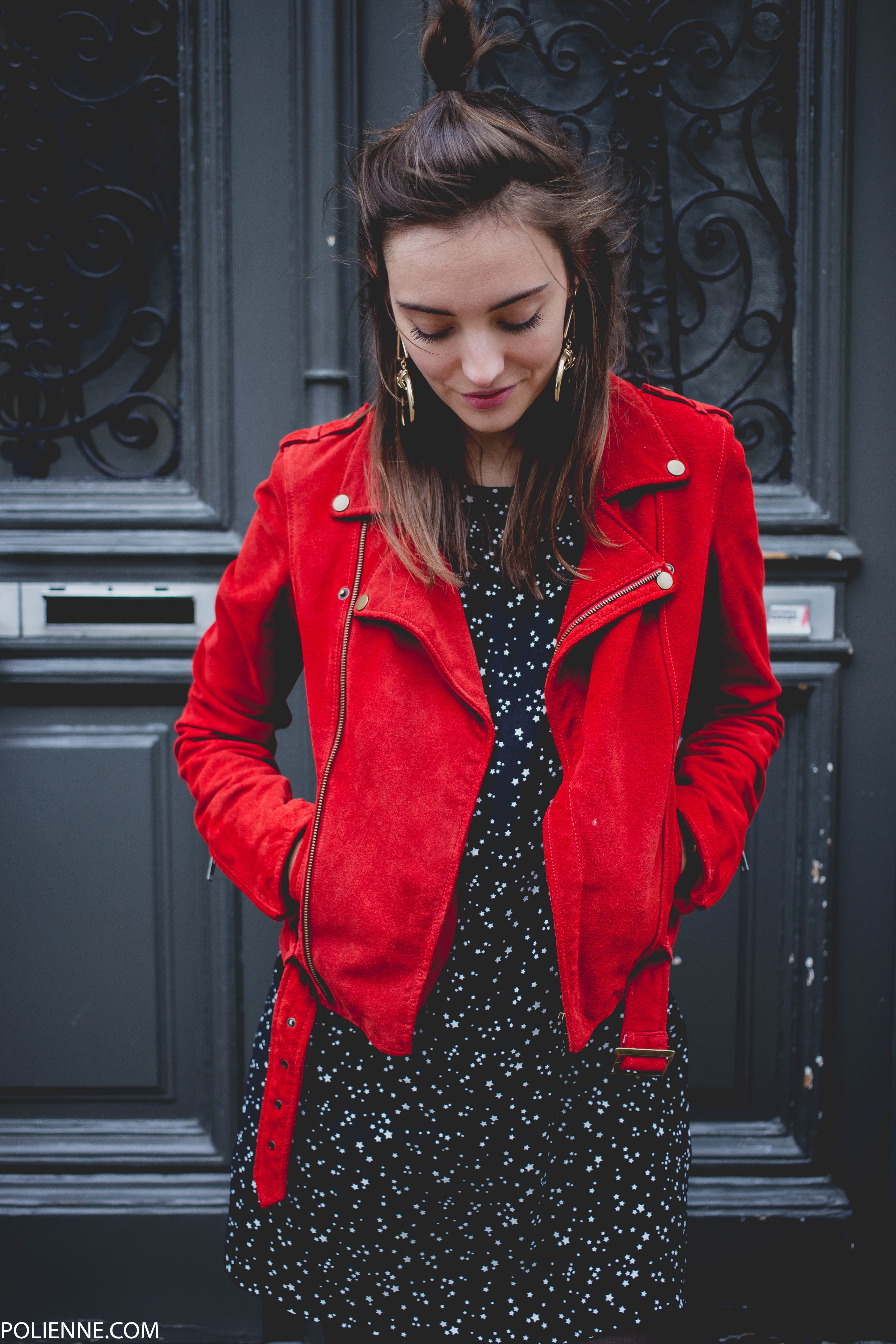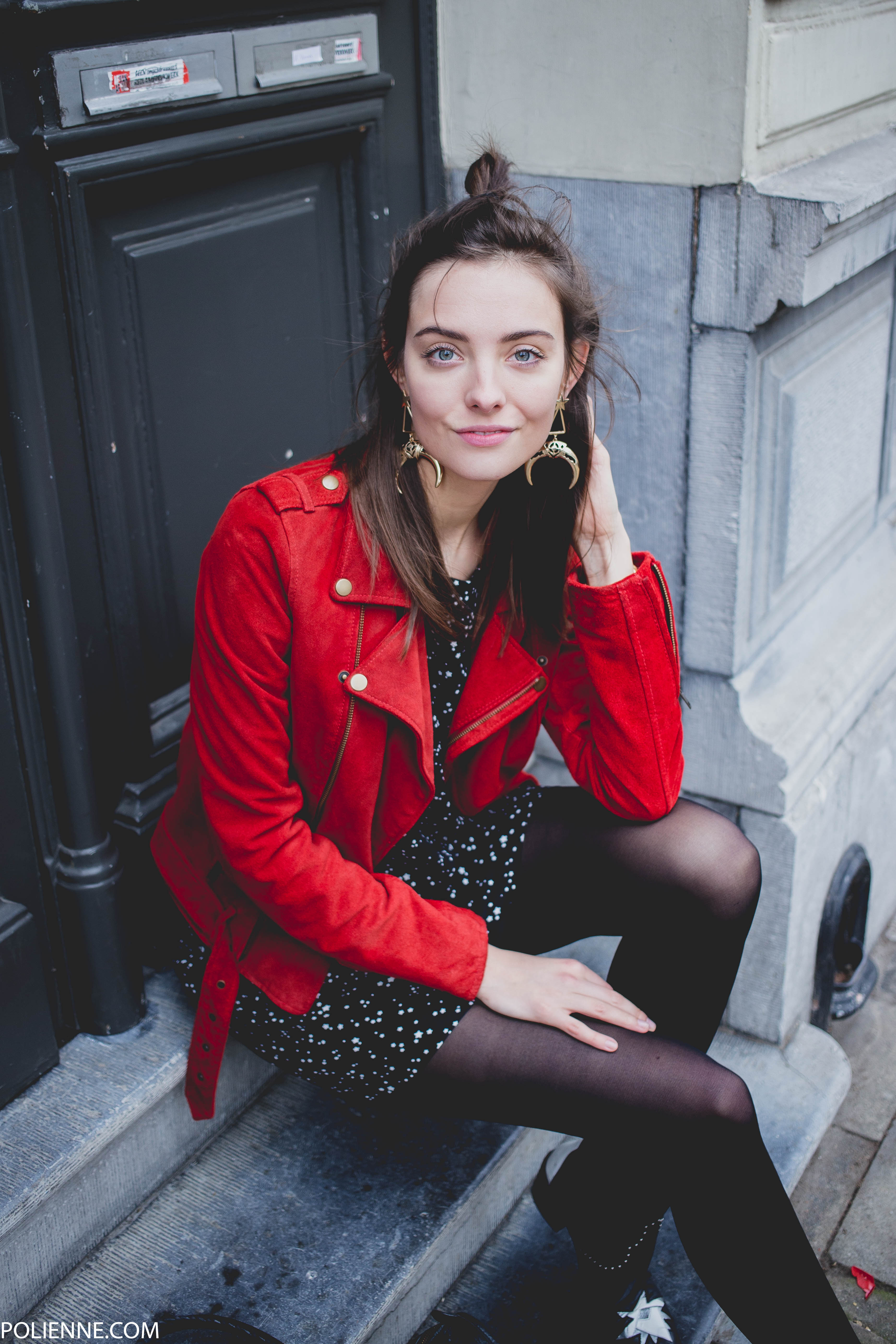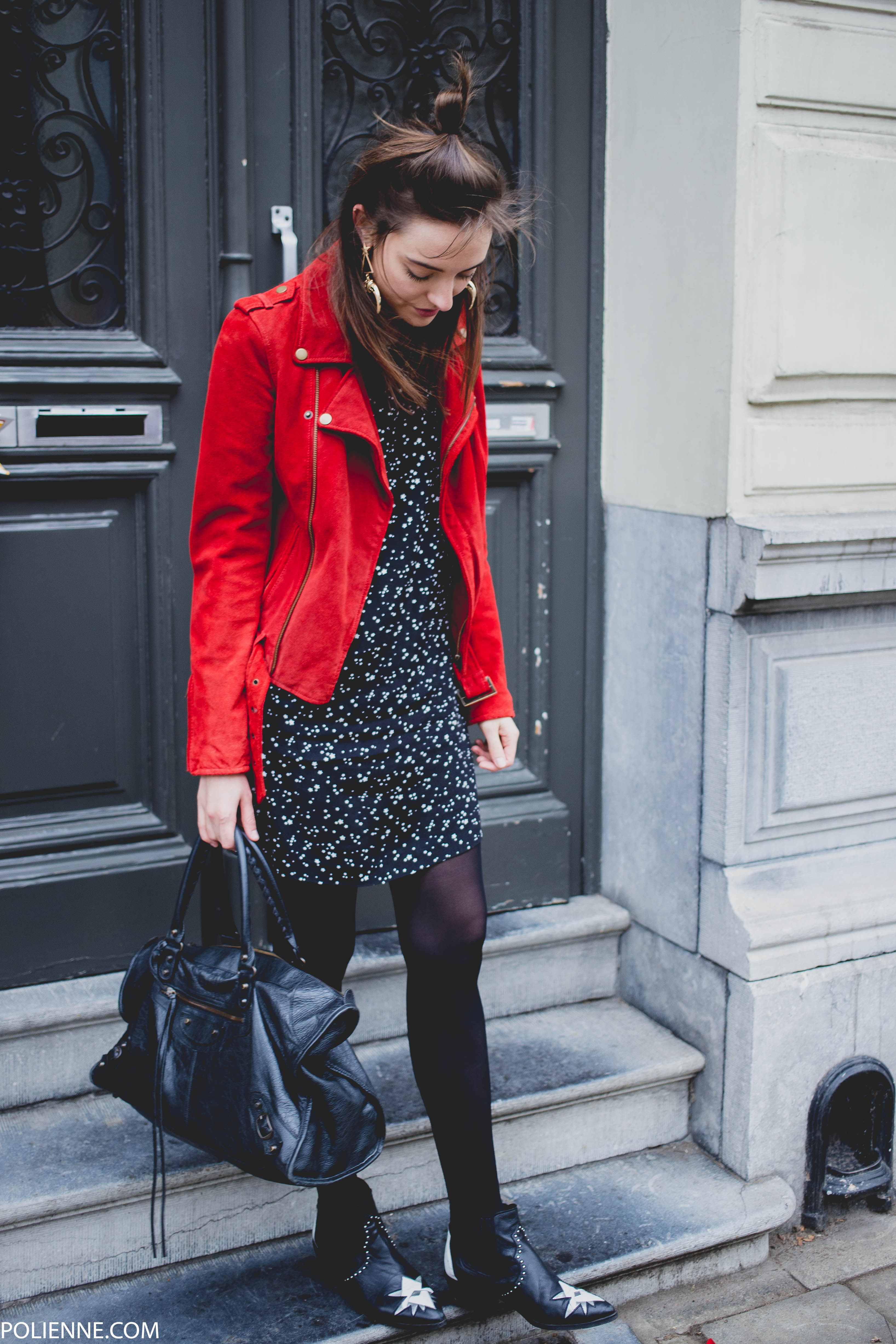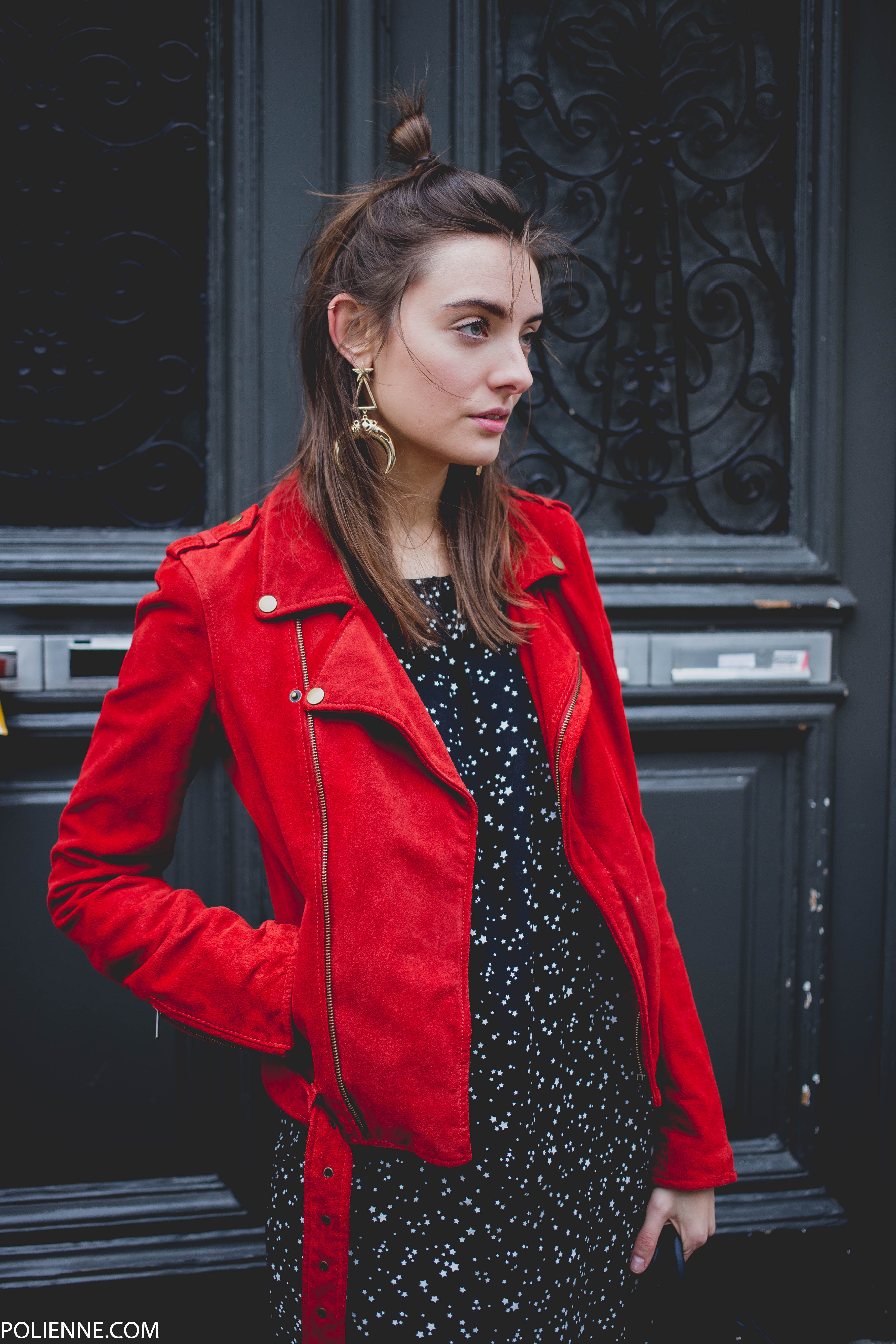 MAJE (old) suede biker jacket, ZARA (old) star dress, MOROBE c/o boots, BALENCIAGA work bag, H&M DIVIDED star earrings