I'm writing to you from my couch, where I have unfortunately spent the past few days. Unfortunately not because I hate chilling on the couch and watching Netflix, but because I'm stuck with a severe cold. I know it's never the time to get sick, but now is DEFINITELY NOT the time! Let's hope I'll get better tomorrow to start an exciting week… Stay tuned for my adventures on Instagram, whether they involve more couch-hanging or cooler stuff!
About the outfit then! I've been dying to show you this one, but it took me a while to get around the editing. You might have spotted it on IG here, and now finally here's the real deal! Let's take a moment to admire this fantastic skirt. I got it at a Ghent-based boutique called Sprezzatura, and I never realized this was totally missing in my closet.
It's the ultimate chic piece that can be worn both casual and dressed up: imagine it with a lower kitten heel and a silk tank top, or with high boots and a turtleneck longsleeve knit! But my first presentation of this skirt to you, of course had to be a classic Pielaun outfit. Sneakers, a white tee and a straw basket. DONE.
Let me know what you think! Is this skirt maybe a bit too much for you, or would you wear it to work as well?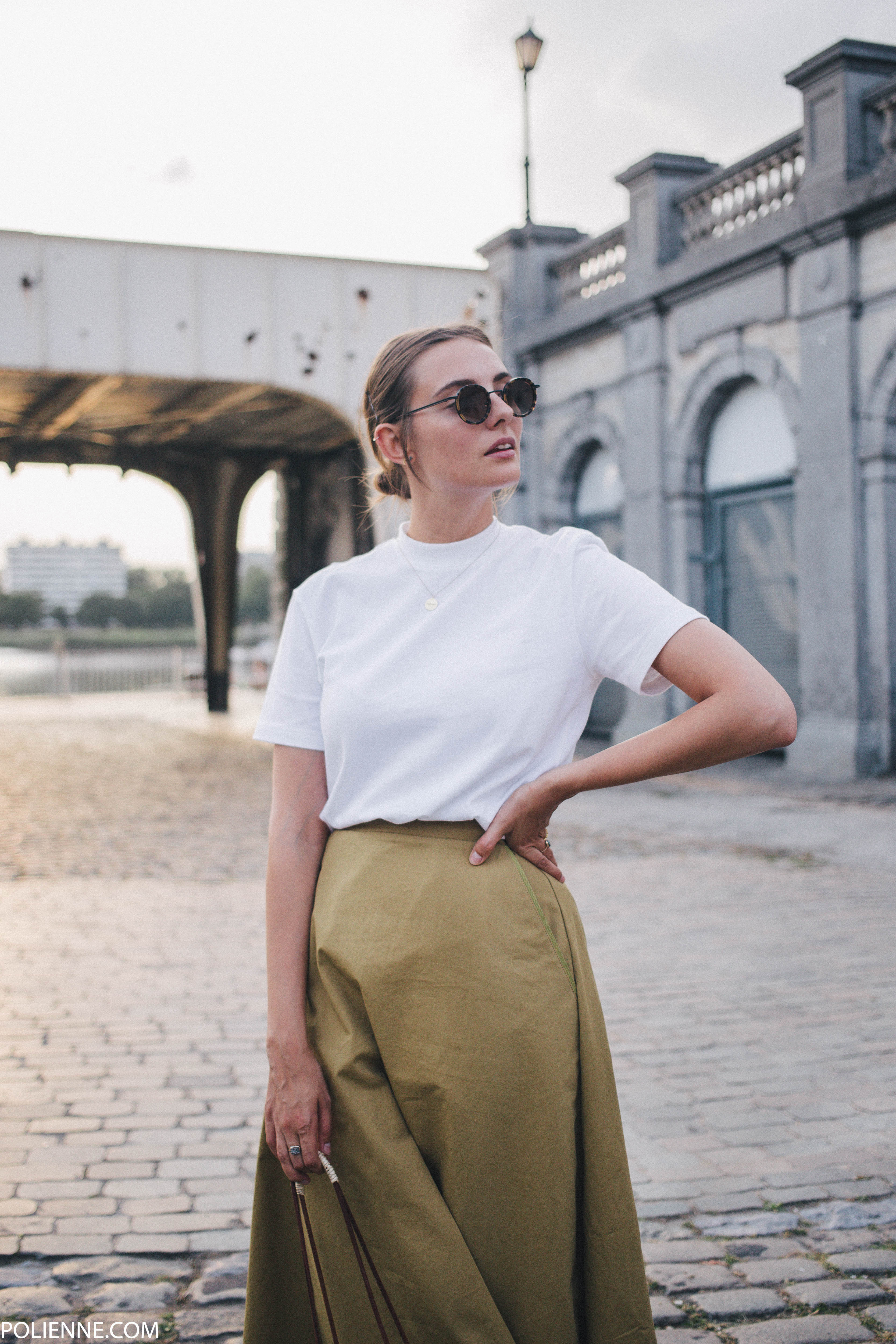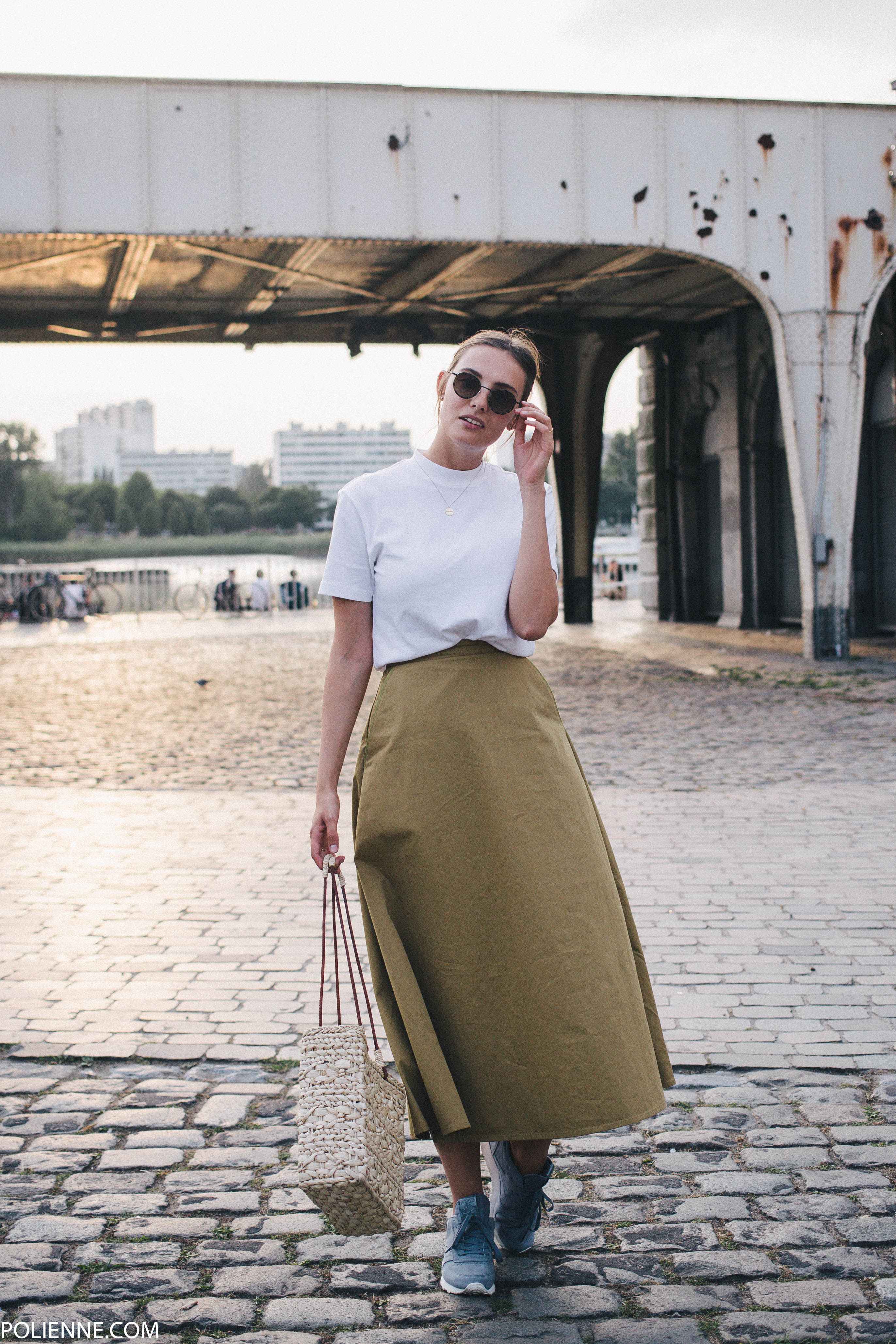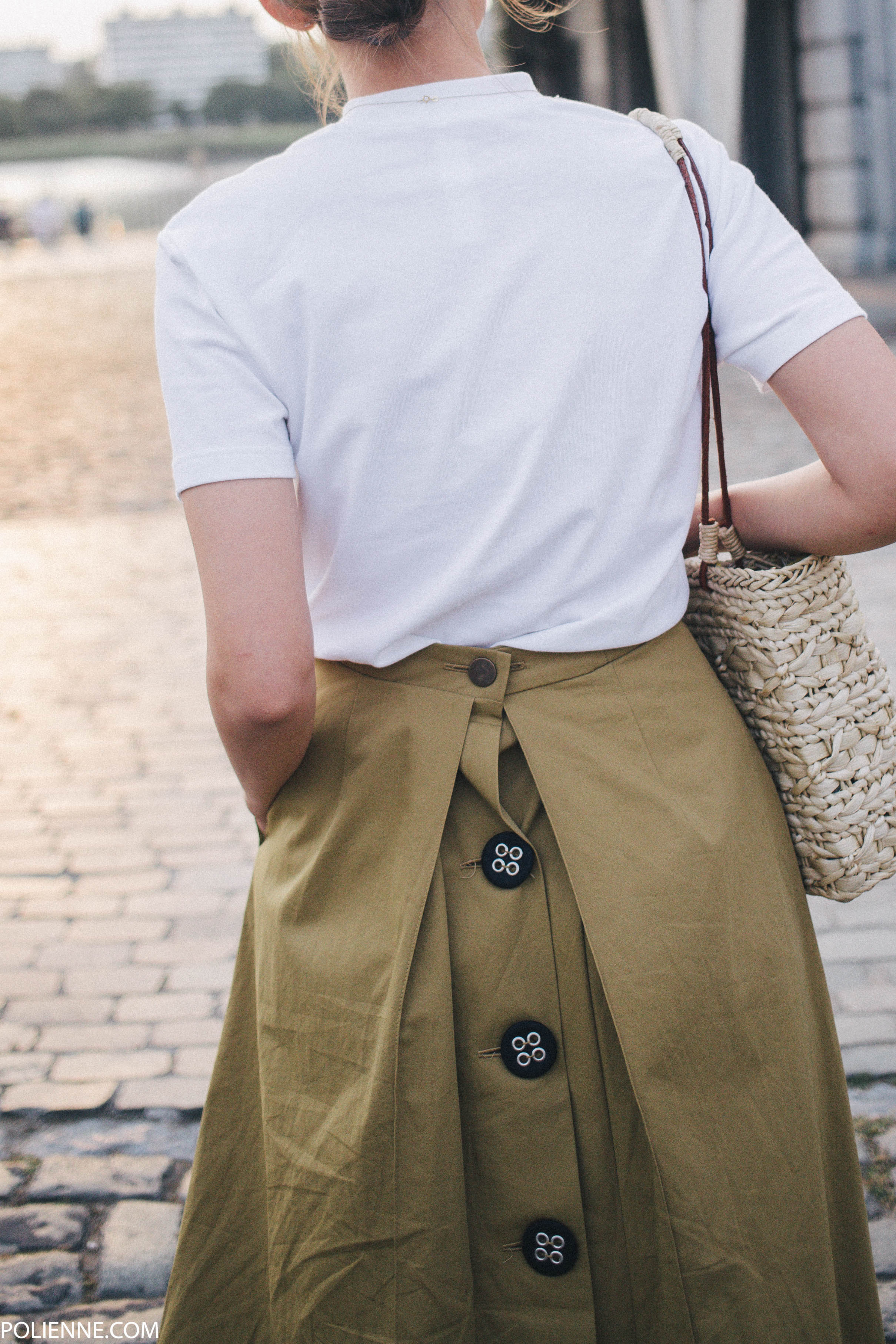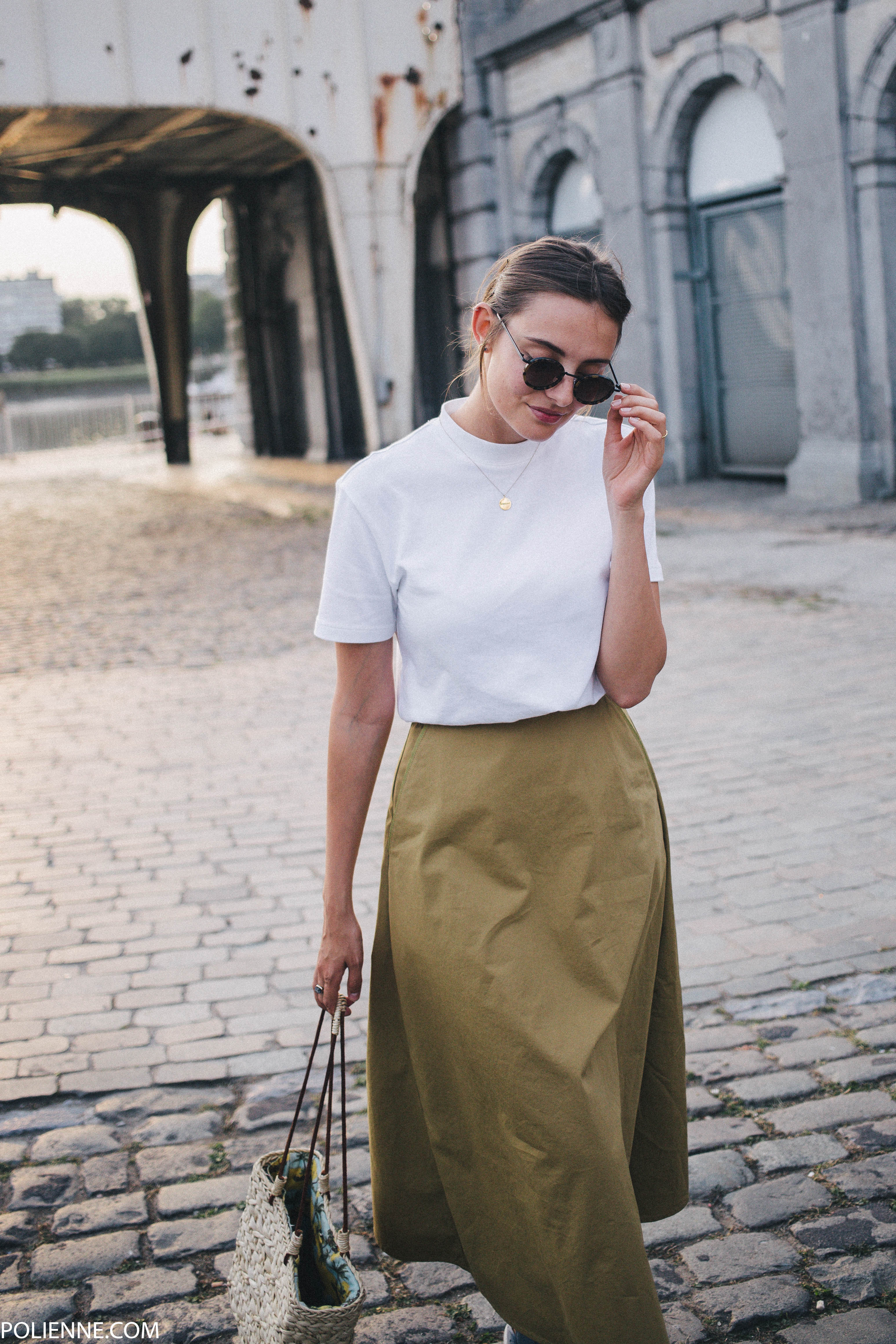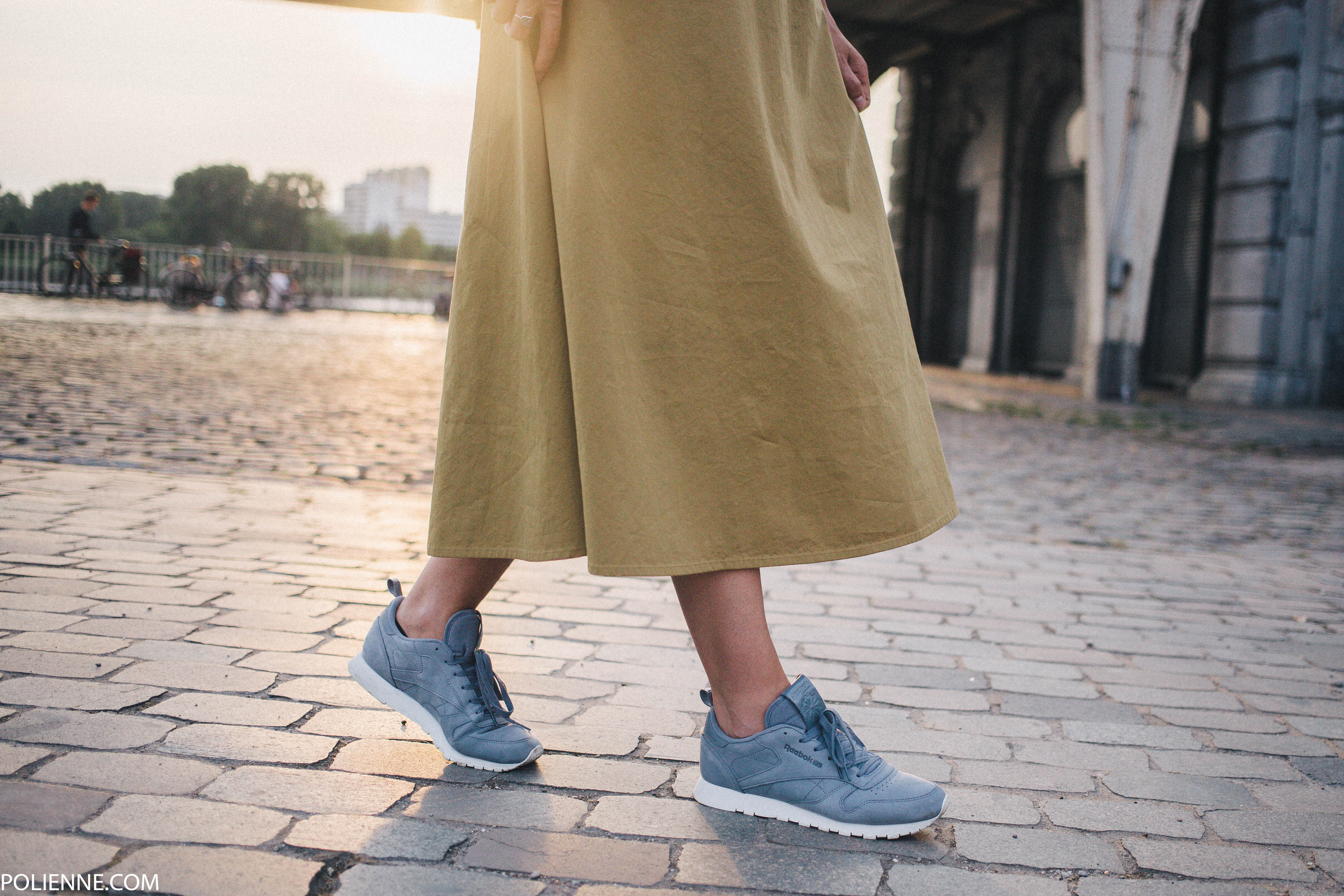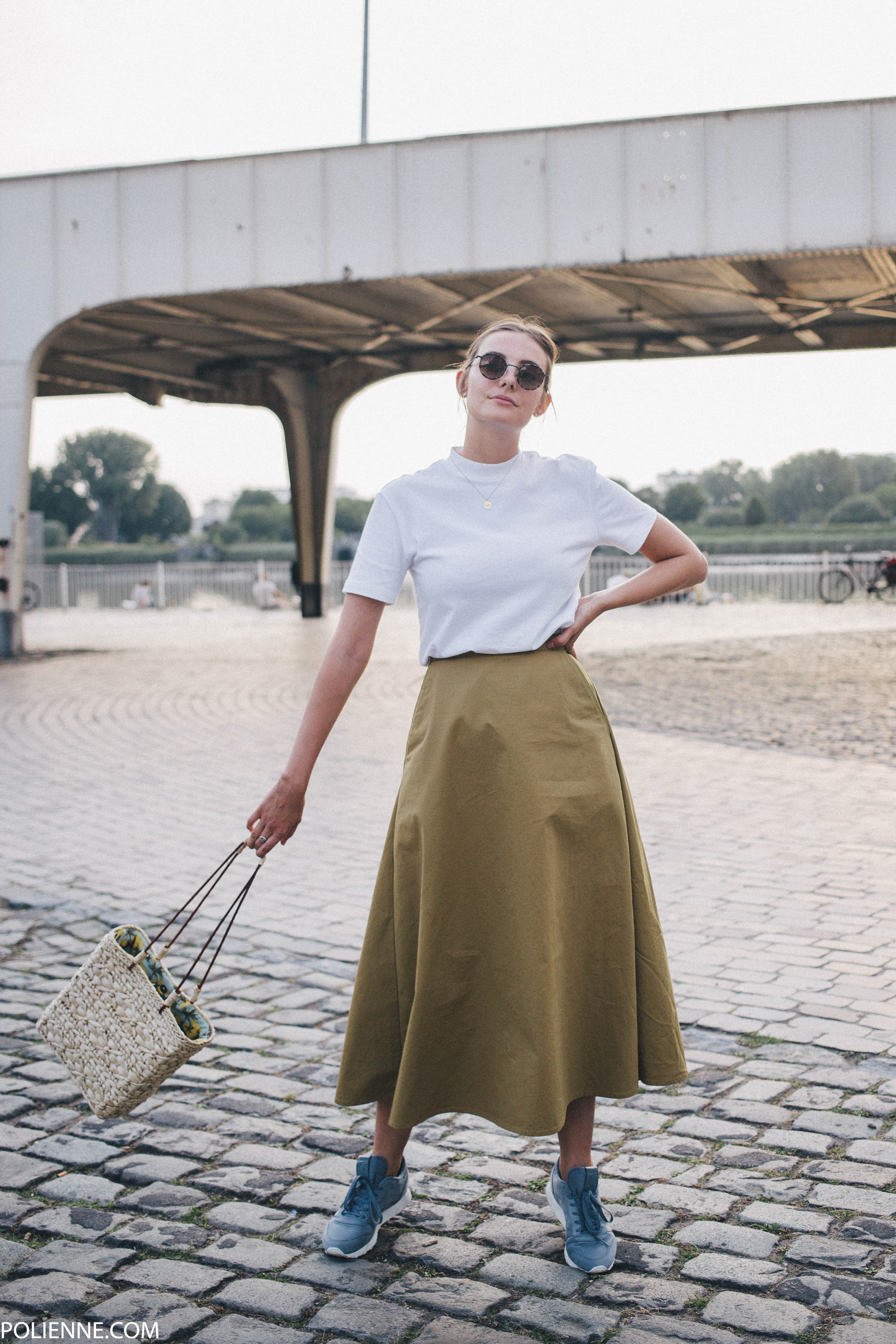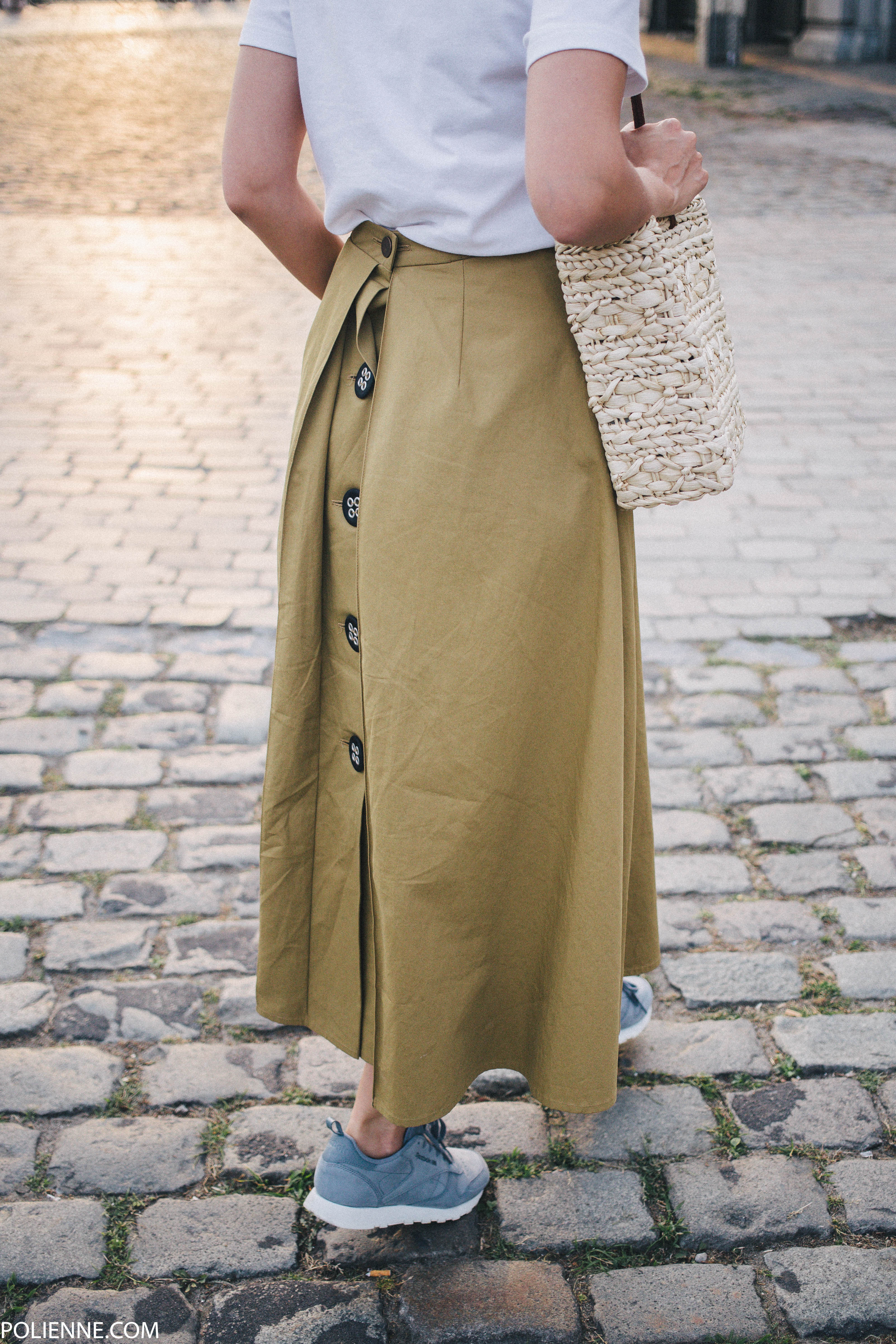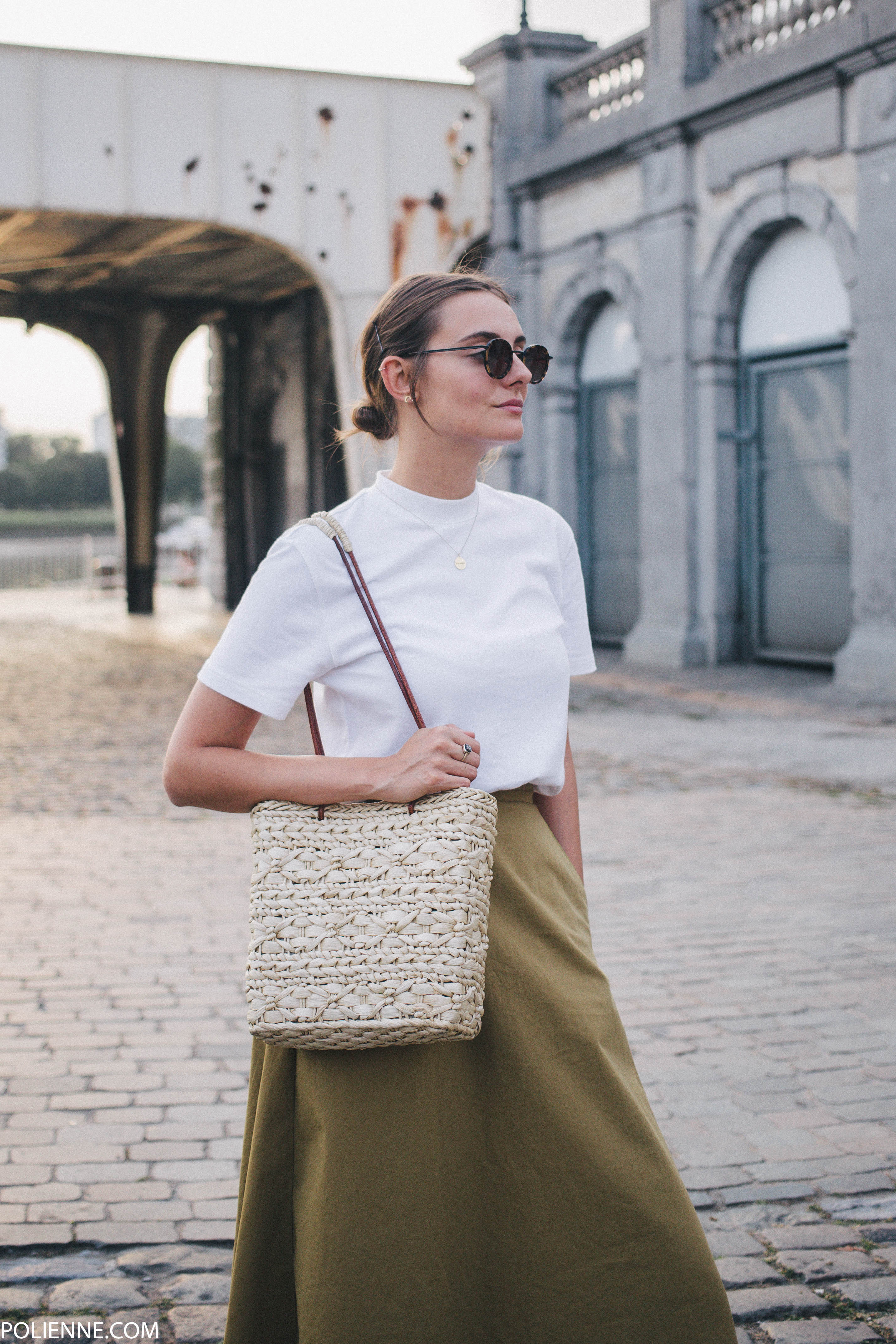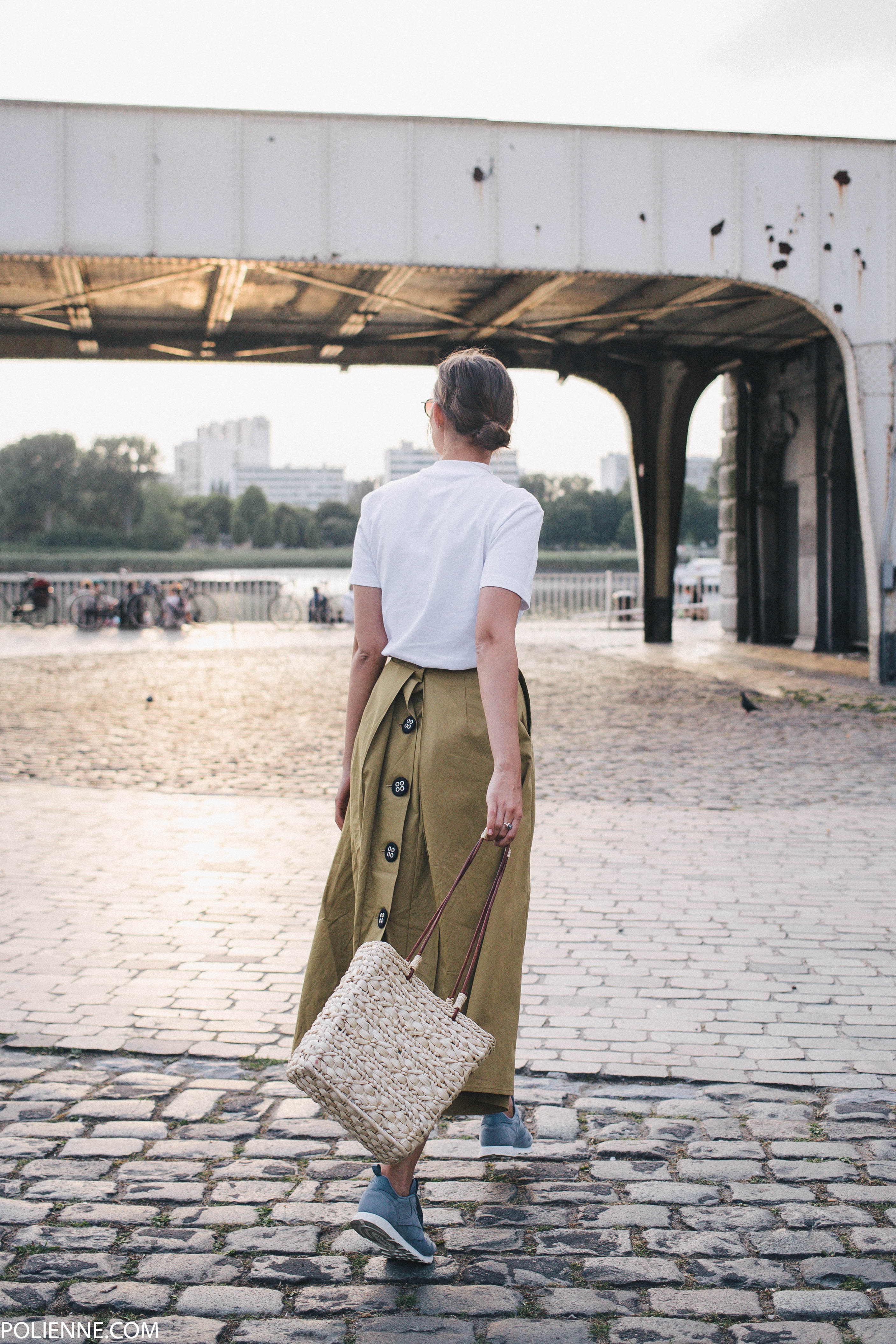 WALK OF SHAME c/o skirt by SPREZZATURA, H&M white tee, REEBOK sneakers (or here), KOMONO c/o sunglasses, JUKSEREI c/o croissant necklace, ZARA straw bag