Party season is here! Weddings, engagement parties, baby showers, communions, garden get-togethers and more: the invites keep coming and they all seem to have the most impossible dress codes.
And if you're having troubles in finding the perfect look for all of these celebrational moments, I'm happy to help you out with a few outfit ideas! I've done a WEDDING GUEST DO'S & DON'TS video right here just recently, but if you're looking for more ideas, concrete pieces or colour schemes, this post might be helpful.
I've created 5 different looks suited for weddings and other parties with 5 different items: a mini dress, jumpsuit, midi skirt, maxi dress and a matching set. Most of the looks are pretty colourful as I want to show you a few fun colour combo's for this season! I did however think of you minimalist girls, but tried to add an element of festivity, of course.
Have a look right here: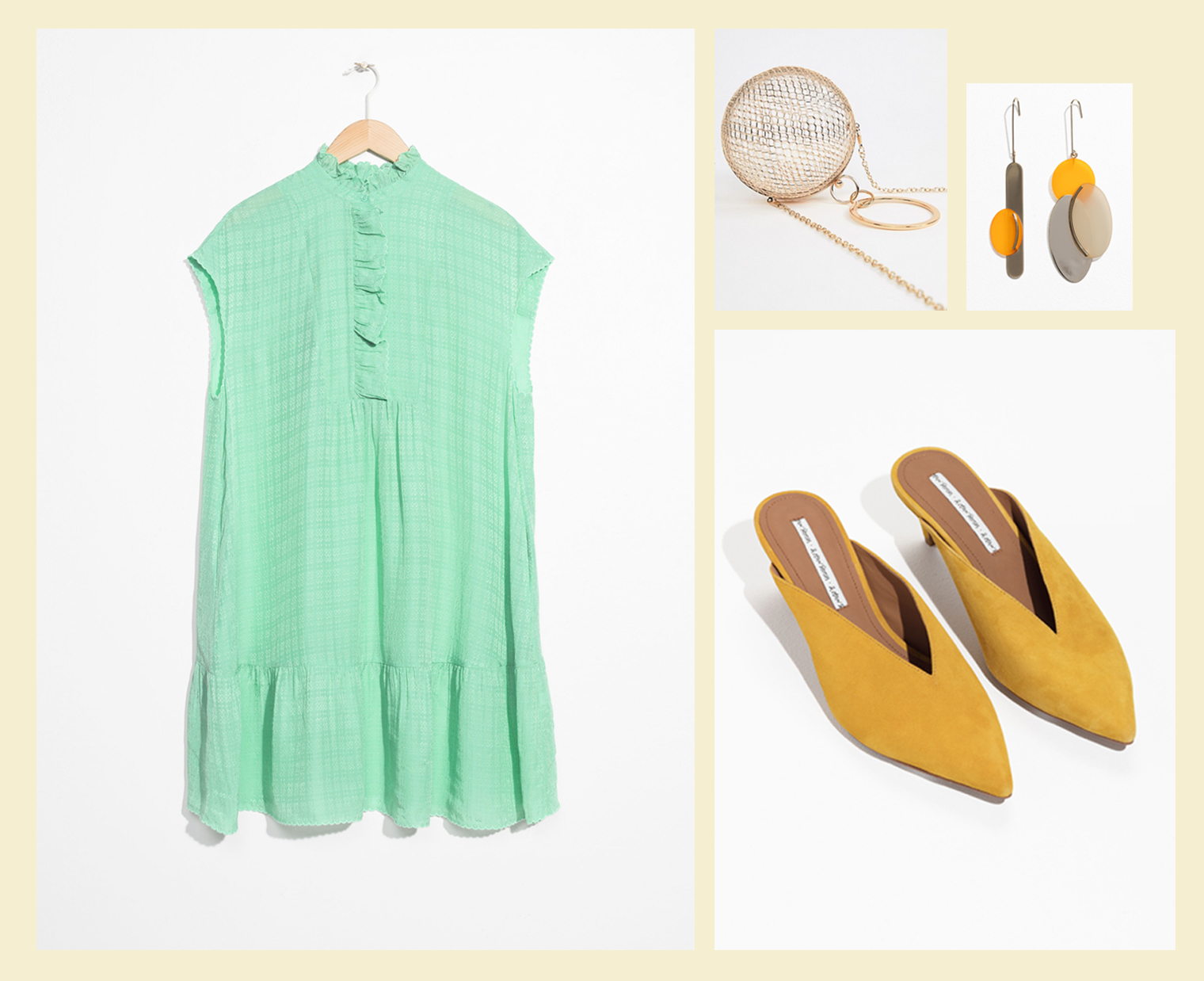 & OTHER STORIES turquoise mini dress, abstract orange drop earrings, yellow pointed mules, ASOS cage sphere clutch bag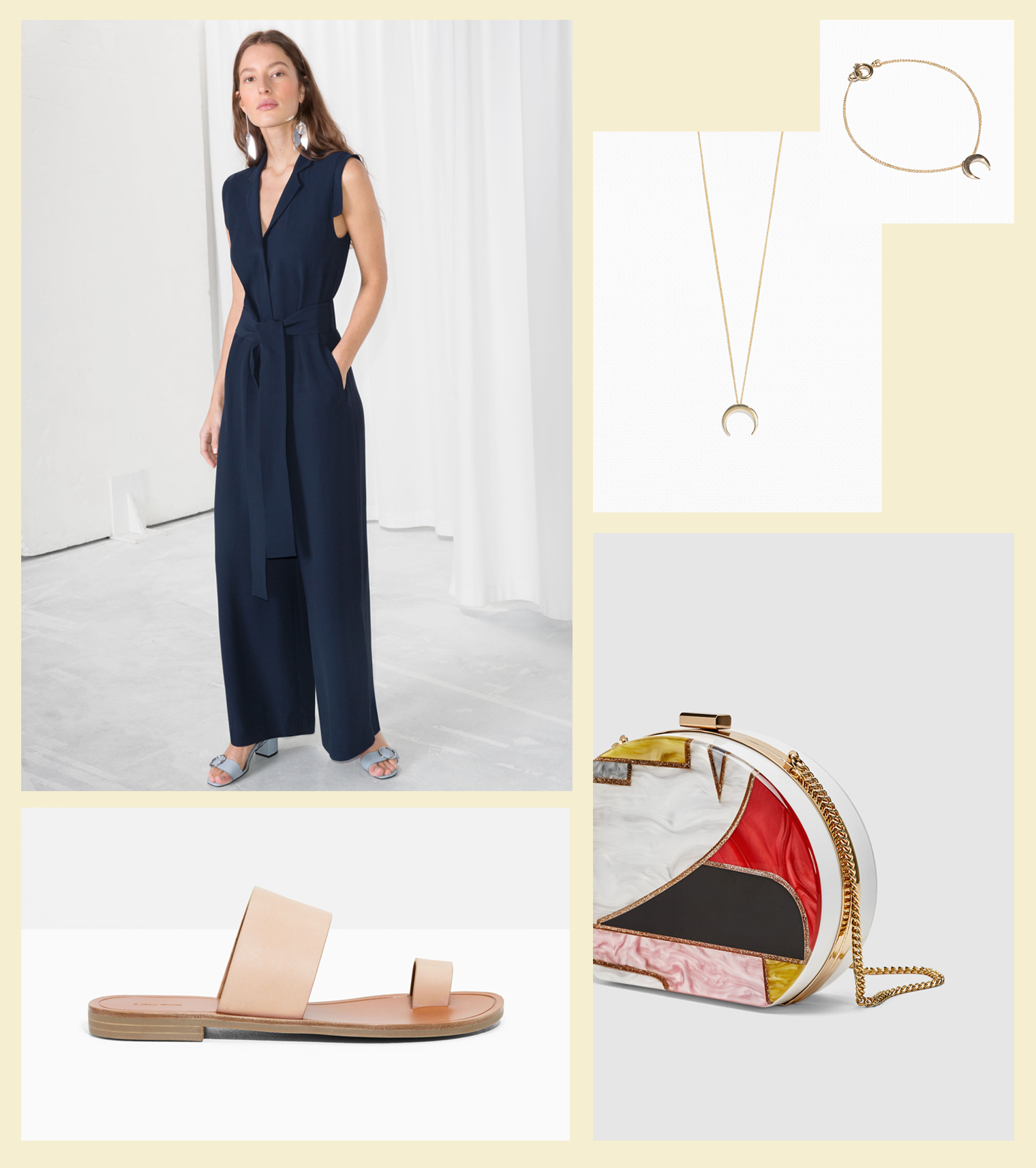 & OTHER STORIES belted wide leg jumpsuit, beige toe strap sandals, crescent moon bracelet & necklace, ZARA geometric colourful clutch bag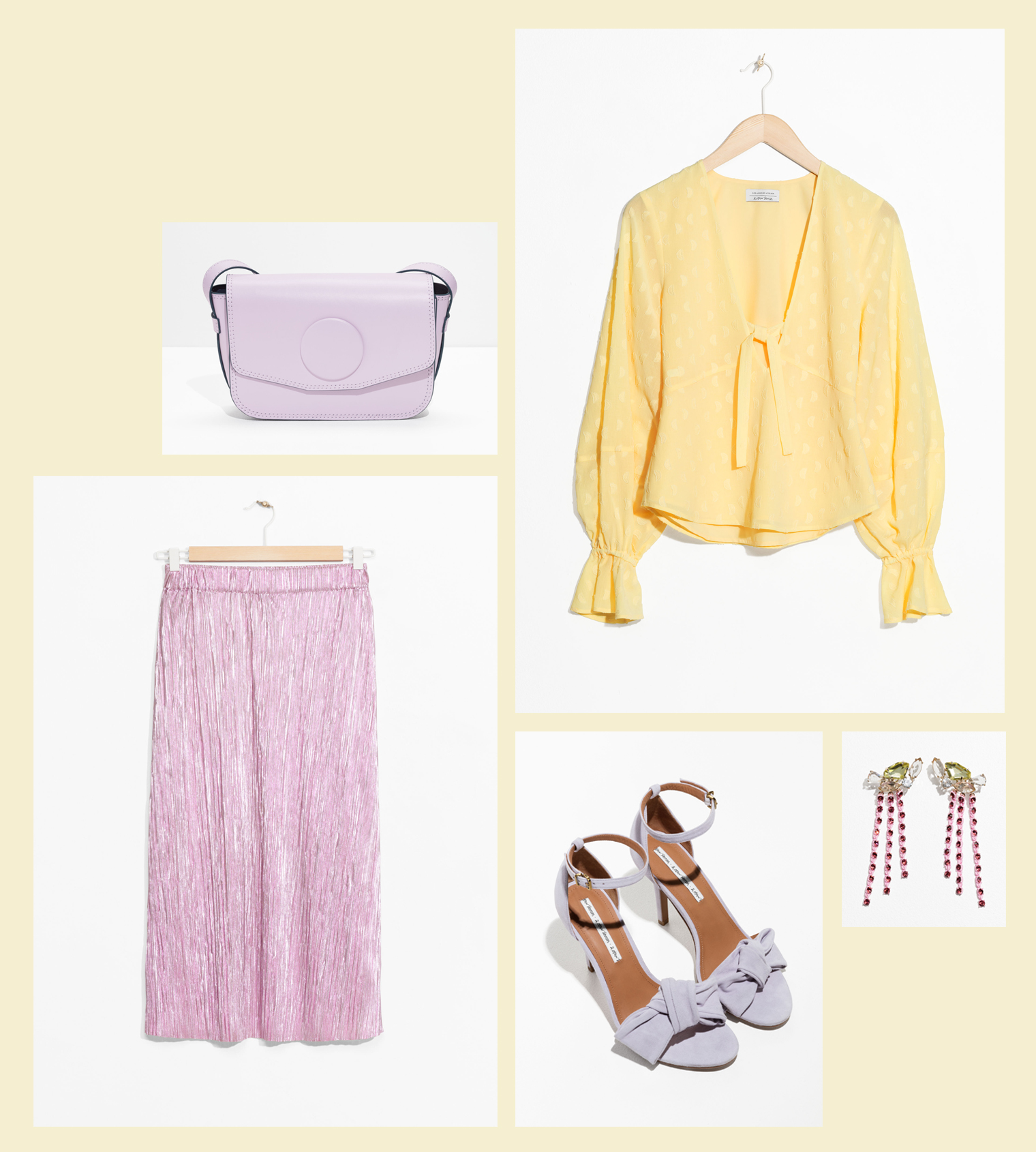 & OTHER STORIES plunging yellow blouse, metallic pink sheen skirt, mini snap saddle bag, knotted heeled sandals, colourful earrings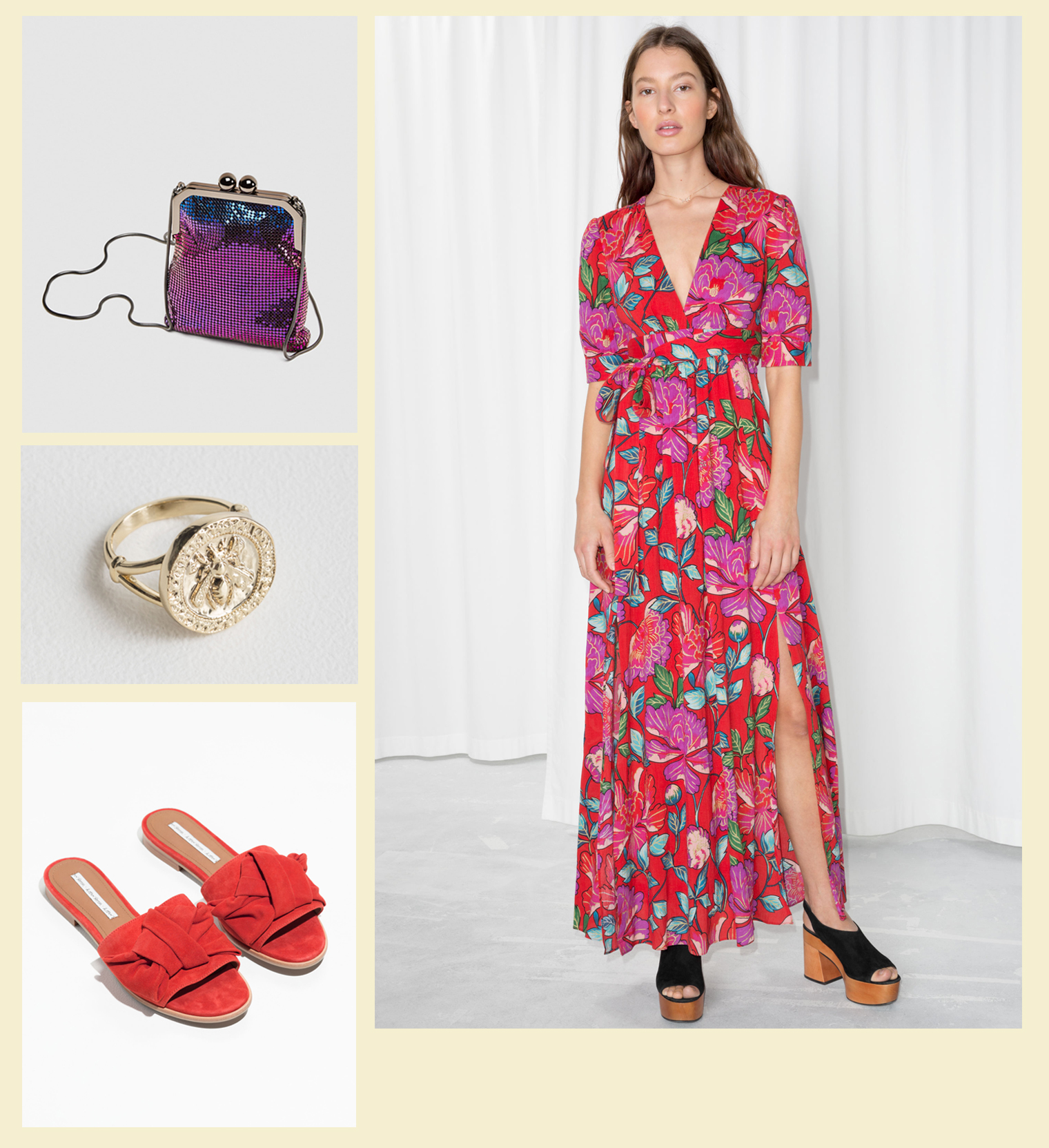 & OTHER STORIES floral printed maxi dress, knotted suede slippers, bee embossed pendant ring, ZARA purple metal clutch bag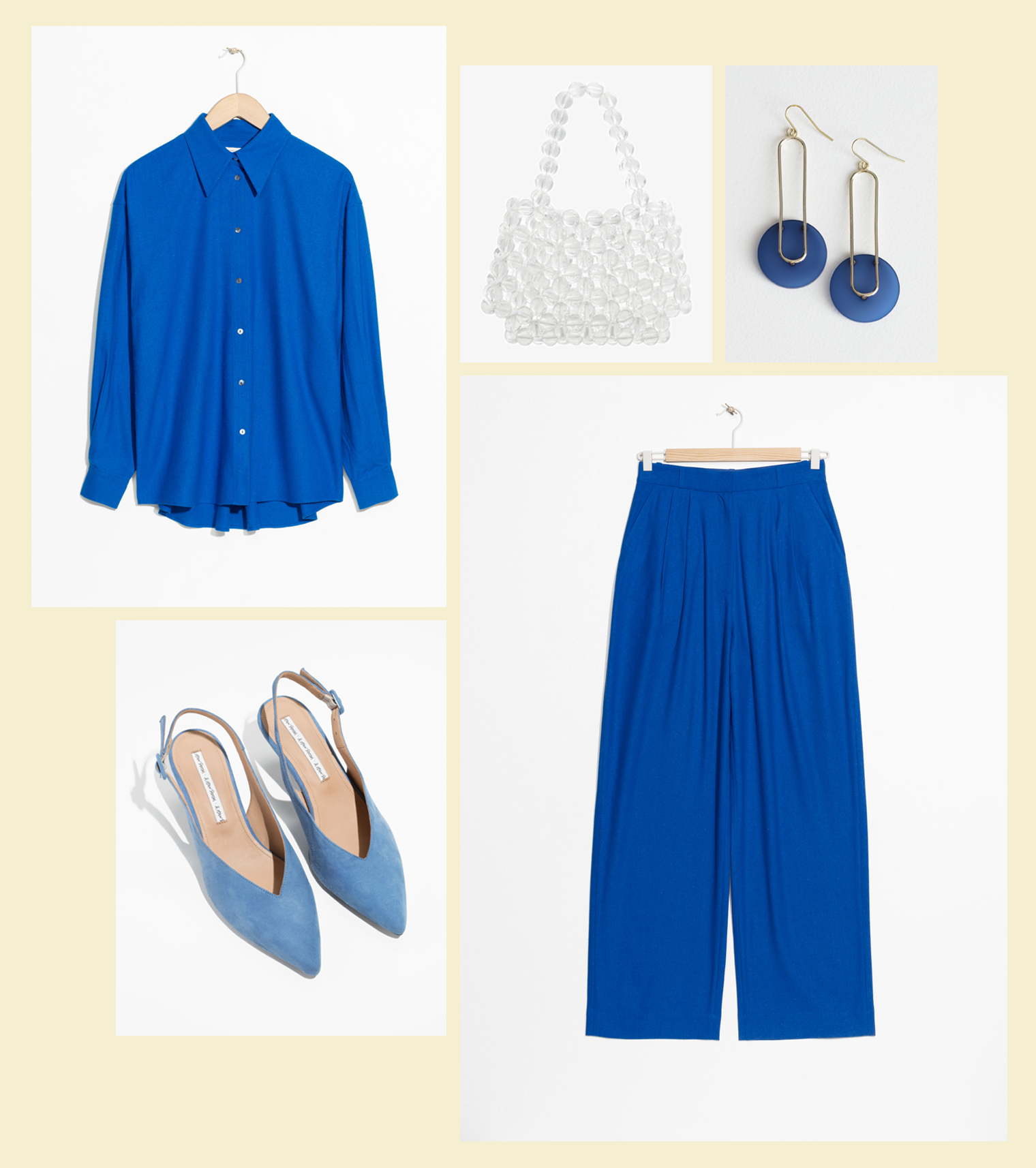 & OTHER STORIES oversized silk button down shirt, high waisted silk trousers, pointed suede kitten heels, duo shape earrings, MANGO see-through bag
What's your favourite look? I might have fallen in love with the first look (that green mini dress!) and the blue matching set… Let me know what yours is!
This post contains affiliate links.