With an overwhelming amount of terracotta coloured walls, floors and basically everything, all I wanted to wear in Marrakech was white.
And so I did! White on white, with a touch of bright yellow and a Moroccan straw bag of course. This soft oversized shirt from Monki is one of the latest additions to my wardrobe and has become an ultimate favourite amongst the other white shirts already. The fact that it's so damn breezy, that it's suitable for lots of different occasions and that it's affordable were only a few of its positive features.
Anyway, I'm back home from Marrakech and although I miss the laid back holiday life, I am very excited to be back in full force behind the desk too! There are so many fun projects and trips coming up that I can't wait to tell you guys about ♥ But first things first: festival season!
This afternoon I'm off to Werchter Boutique to see Oscar & The Wolf and mr. Bruno Mars perform. It's my first festival of many this season, and I'm too thrilled to get back to dancing all night, wearing dirty boots and eating fries and pizza 🙂 What festivals are you attending this year?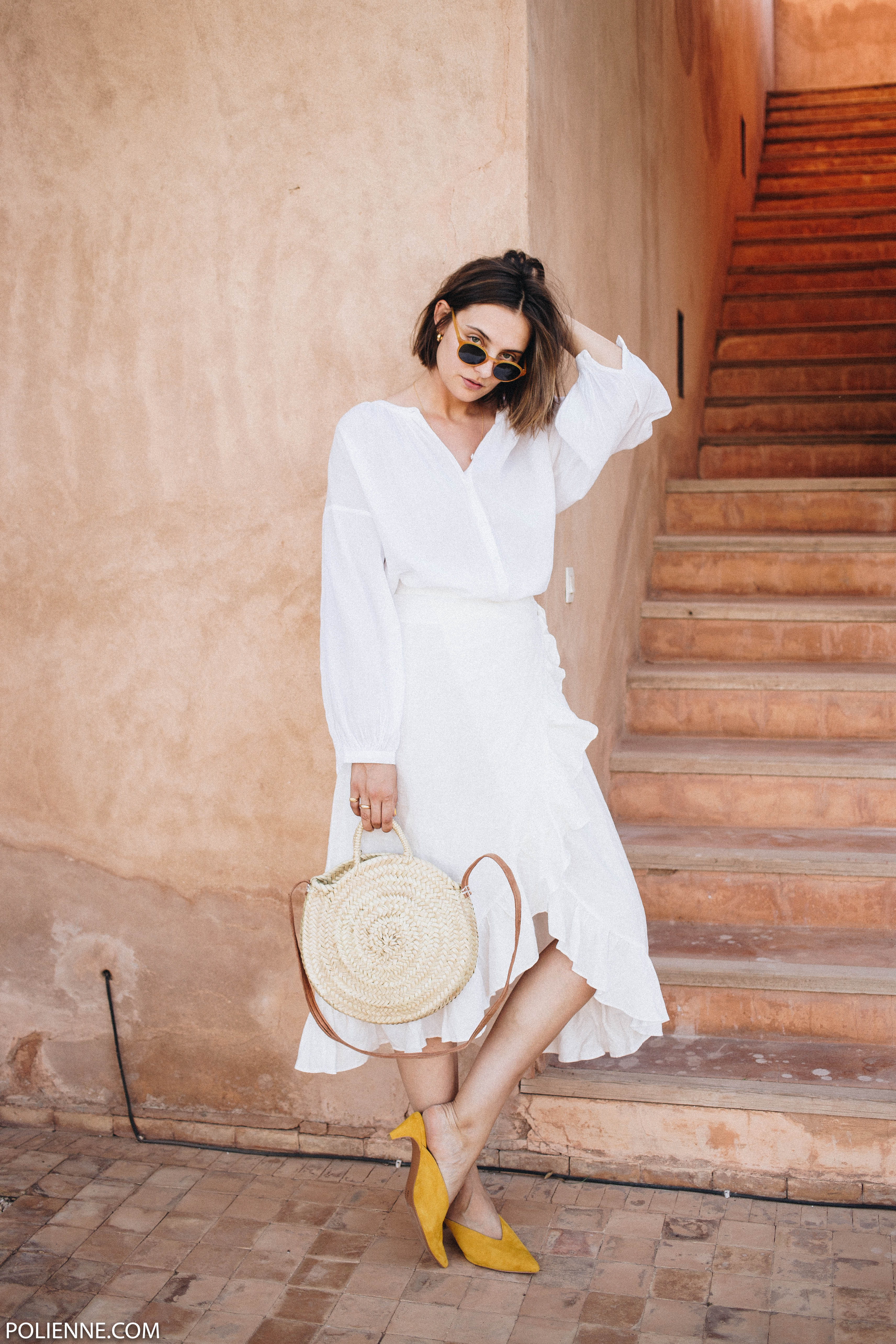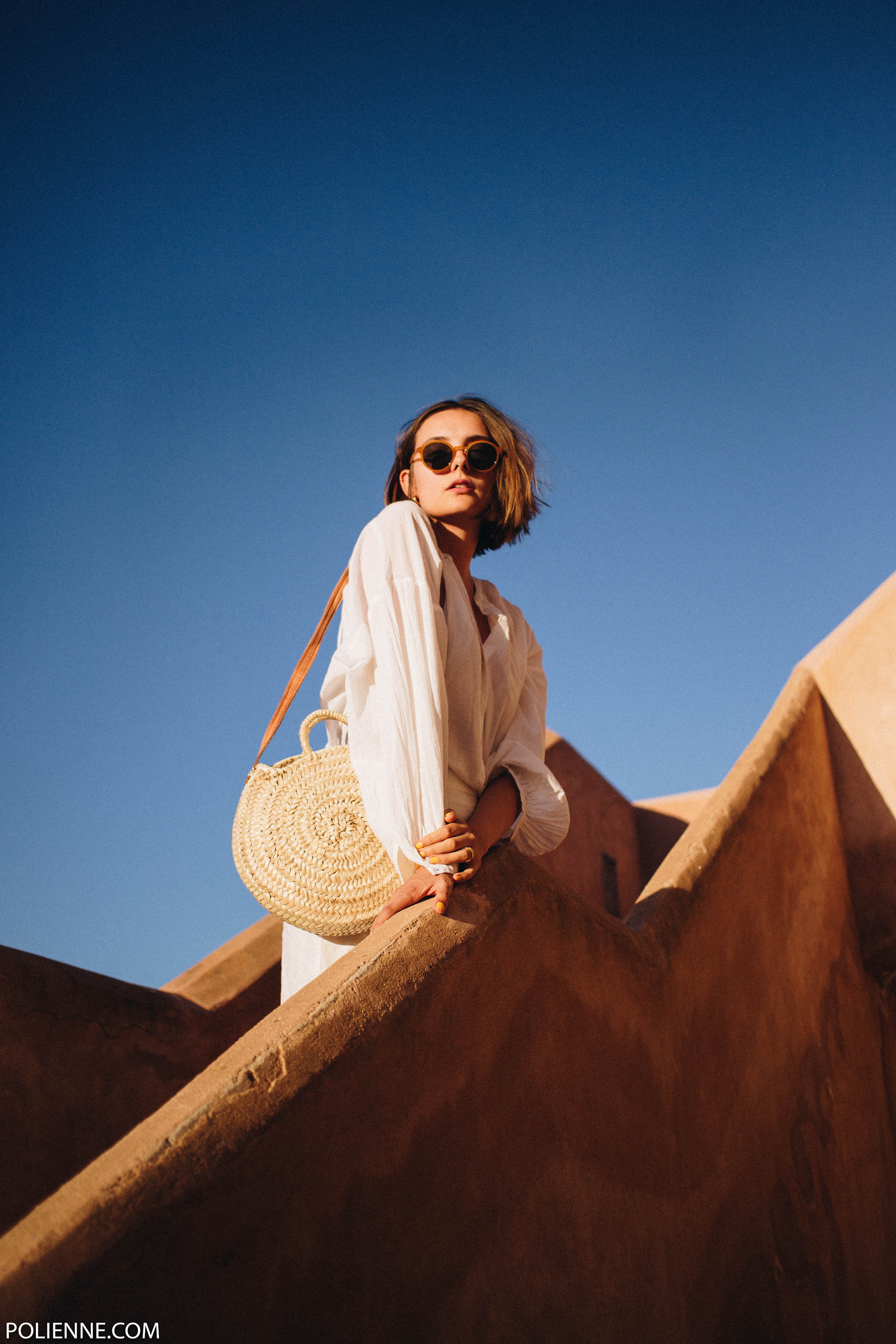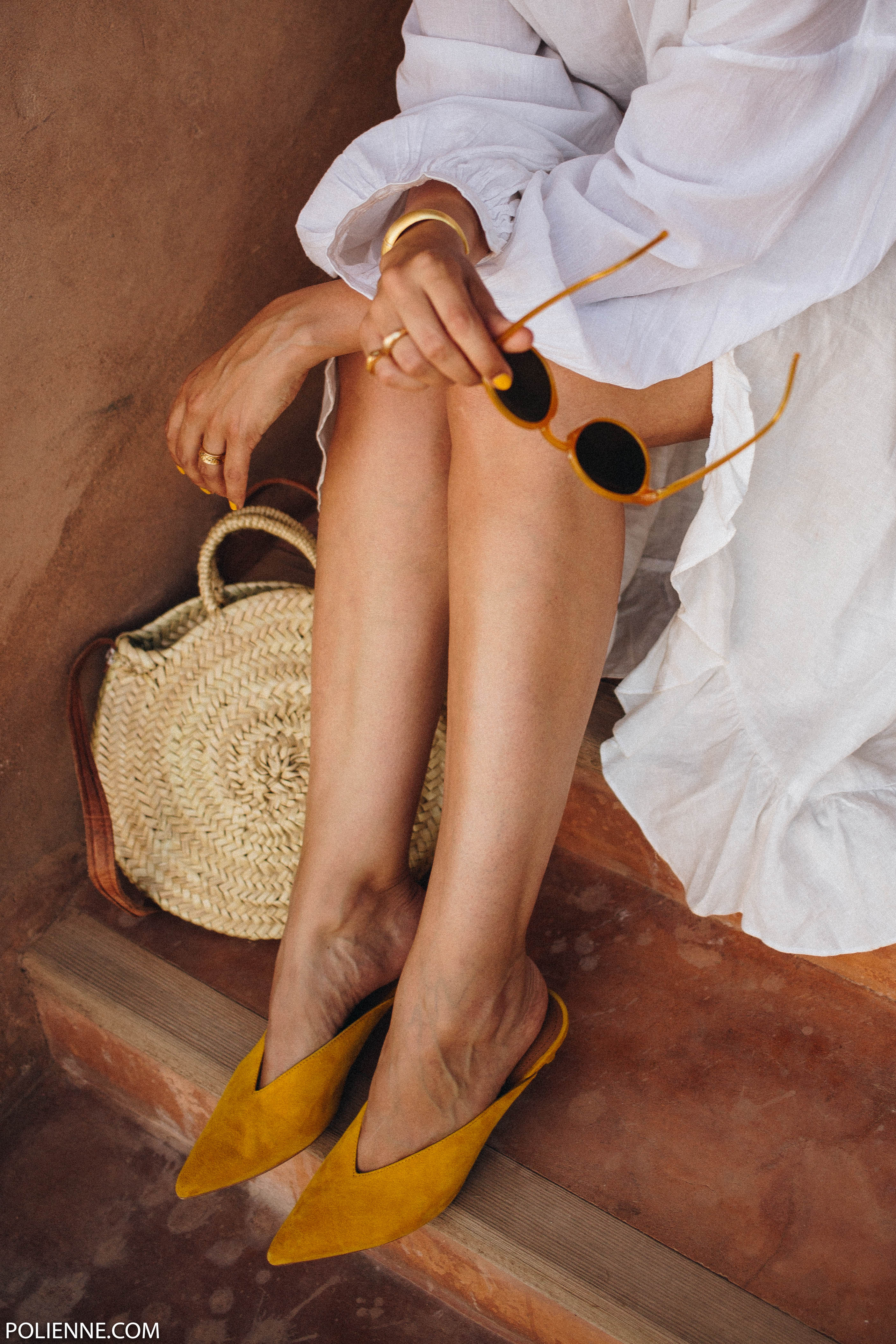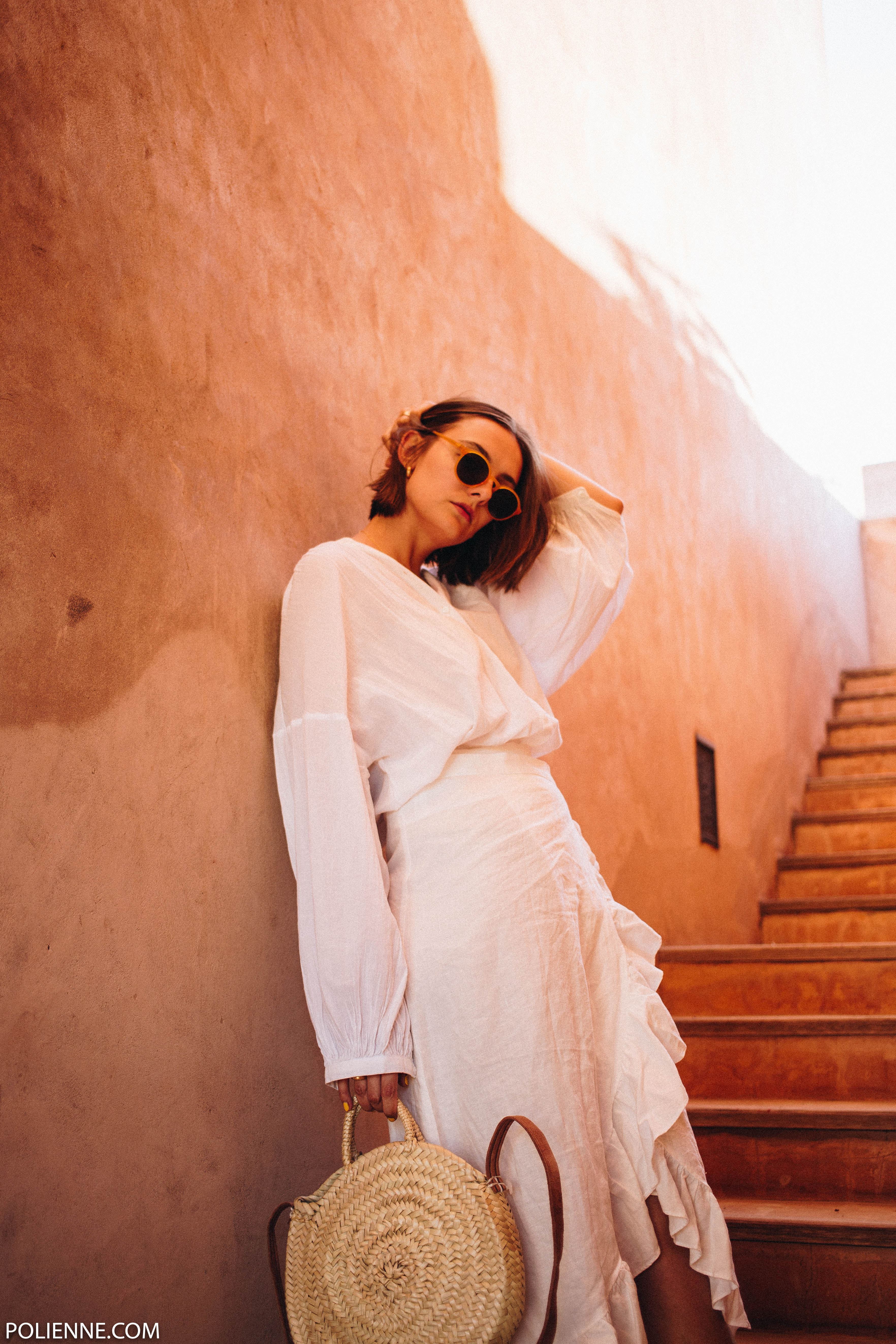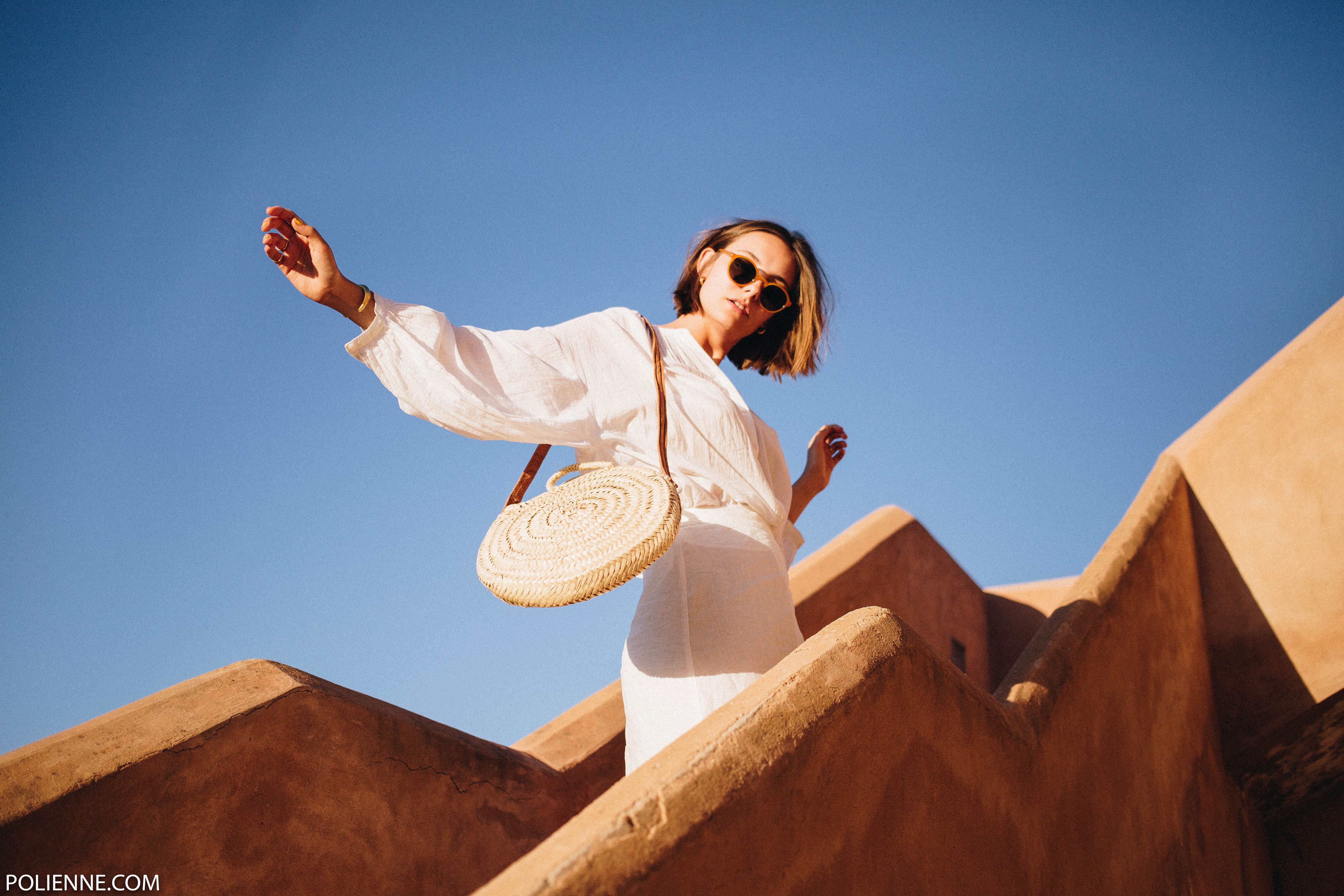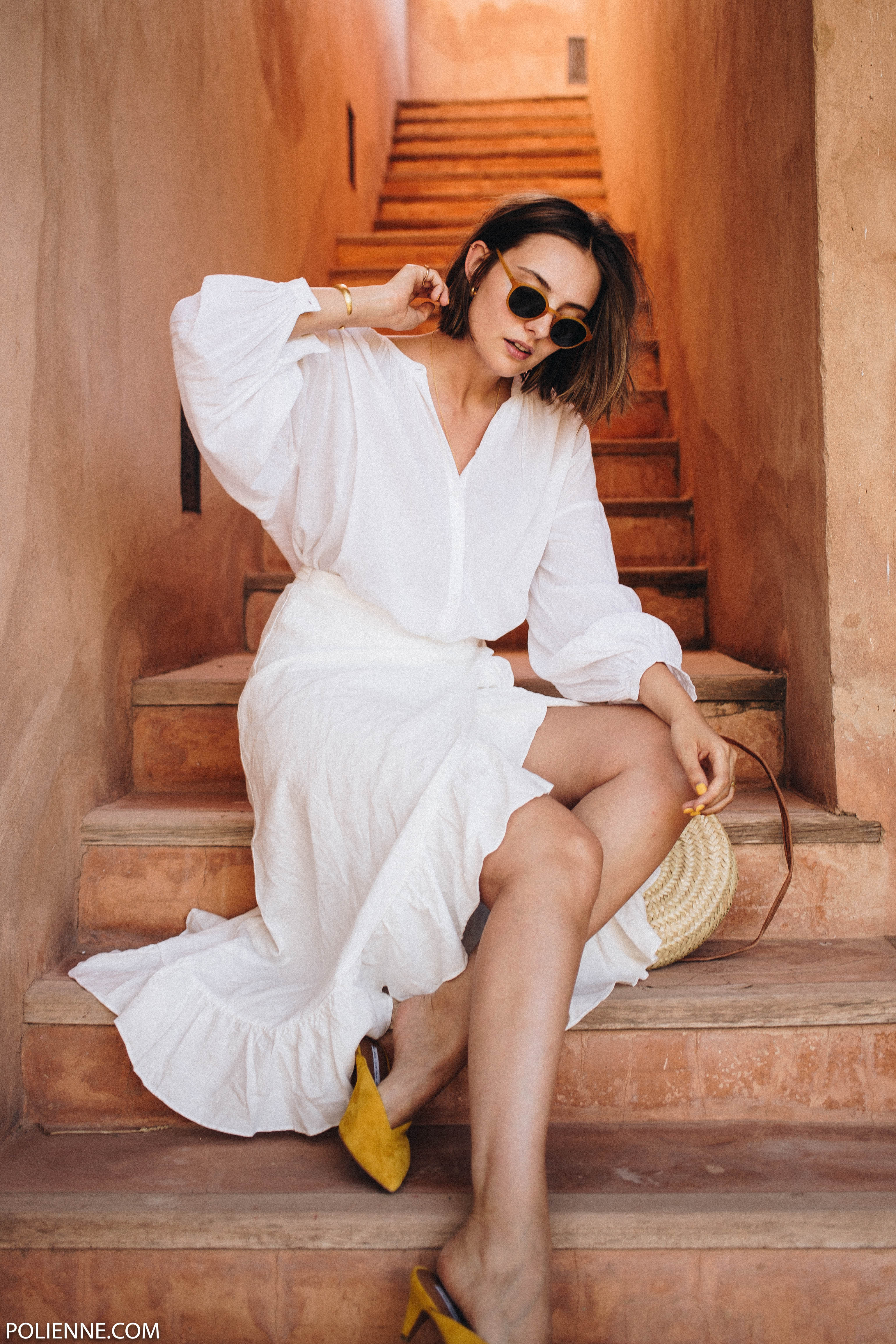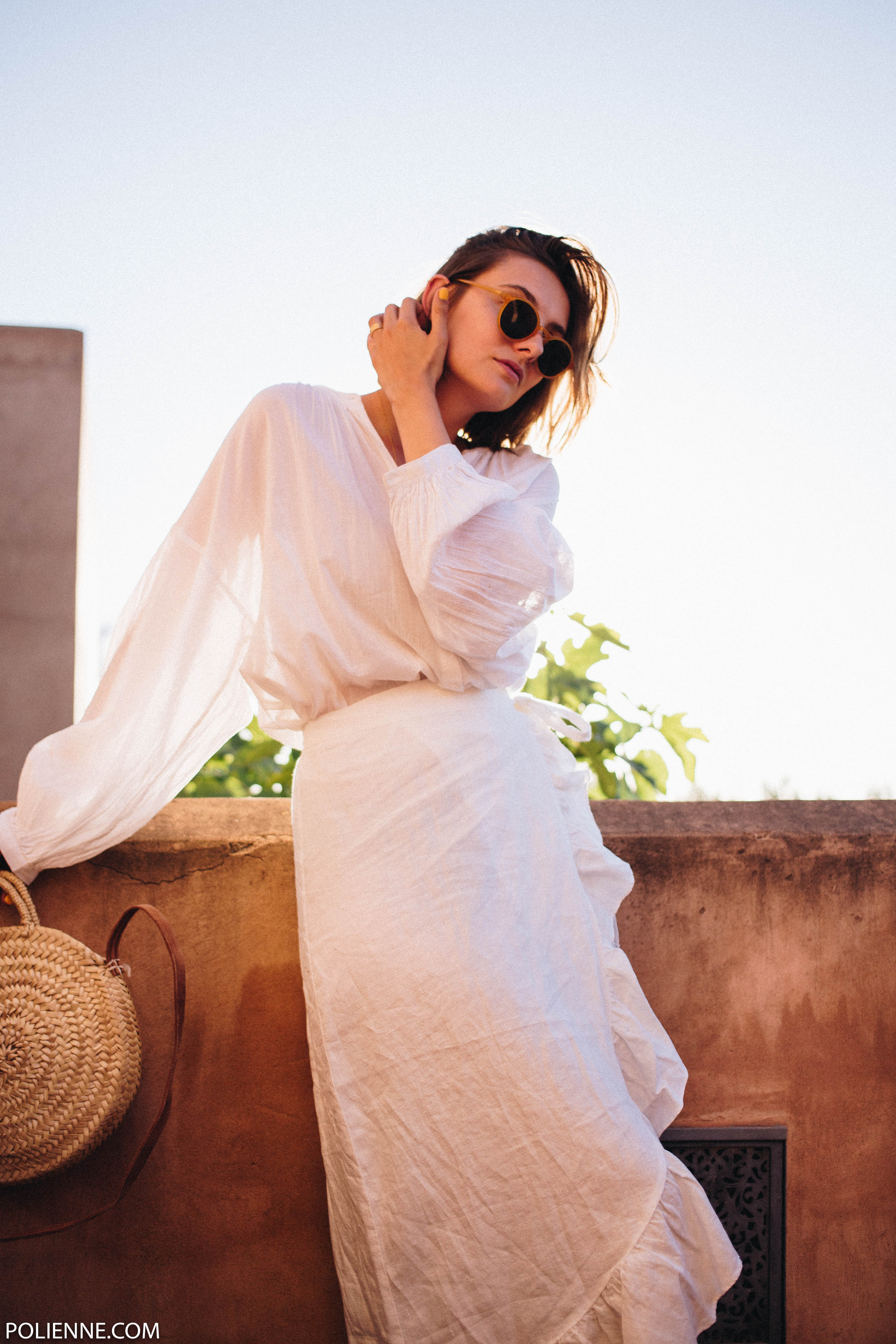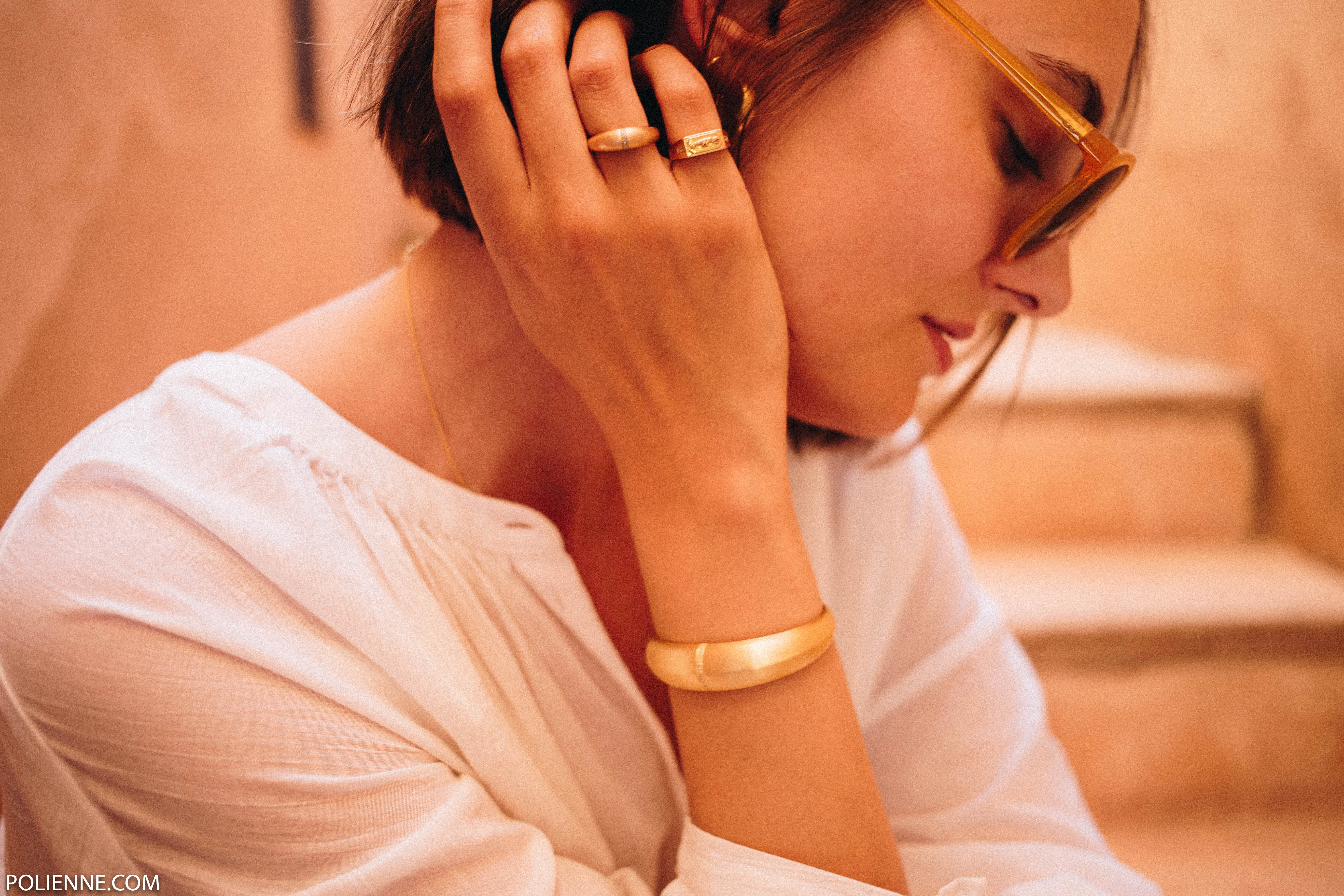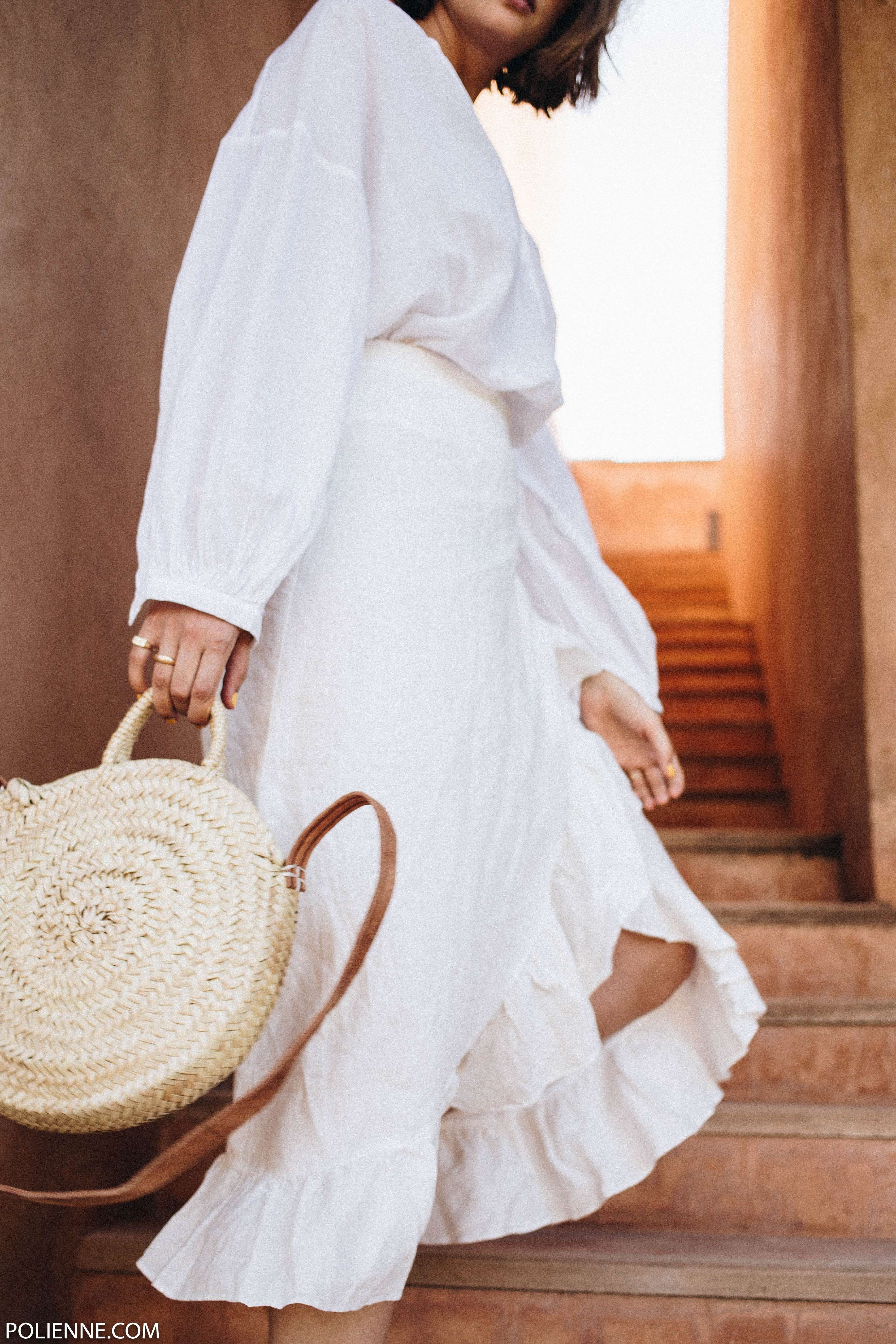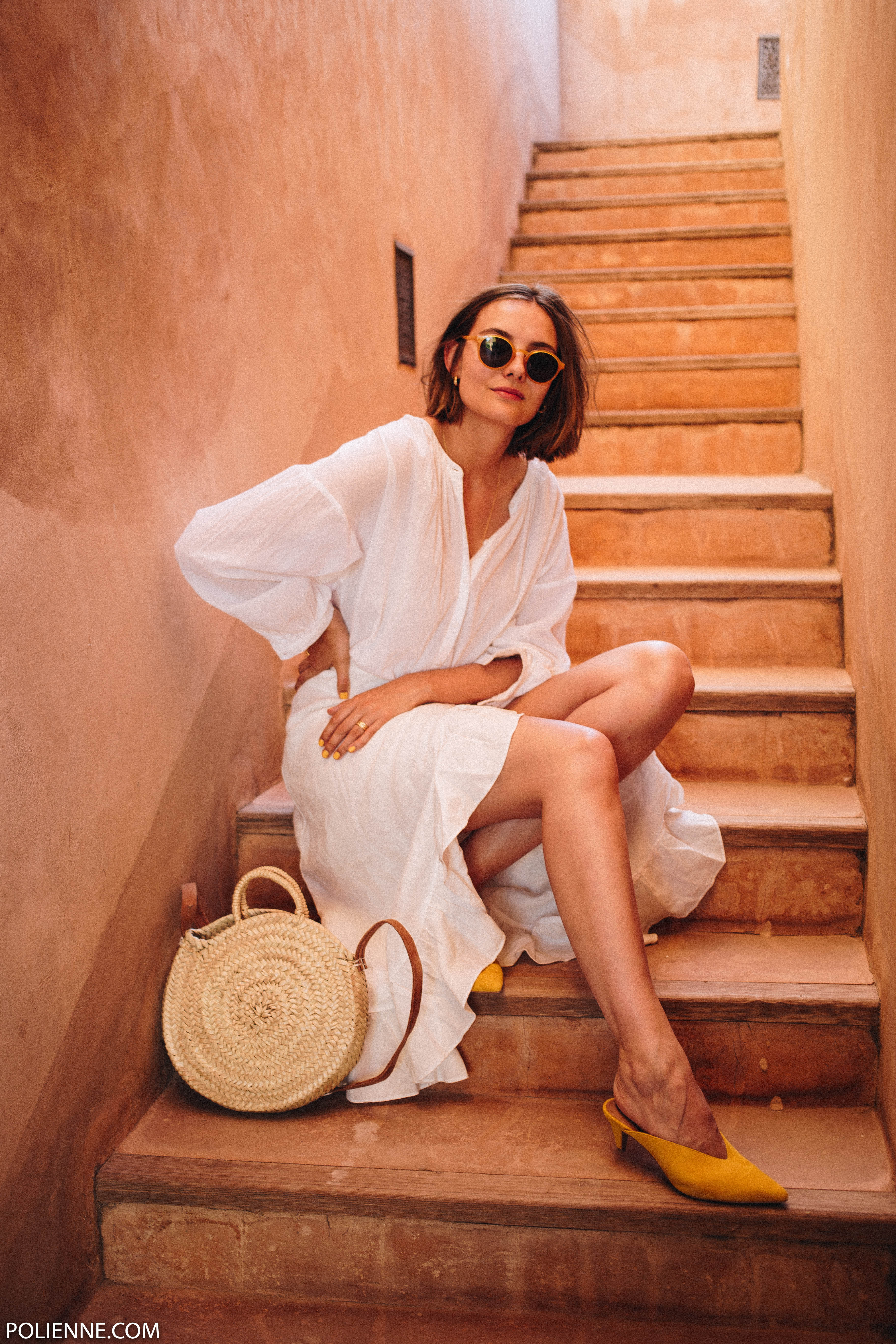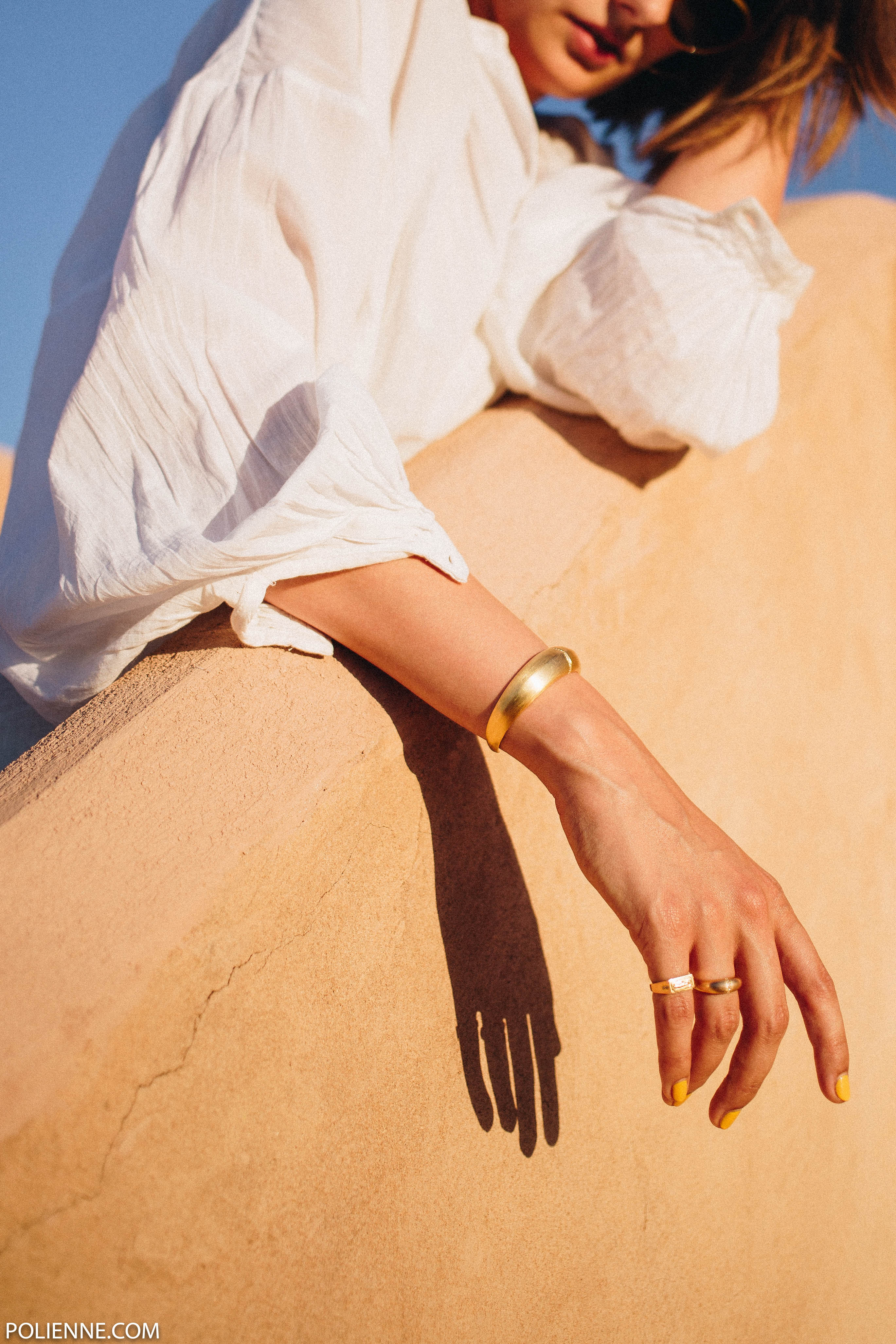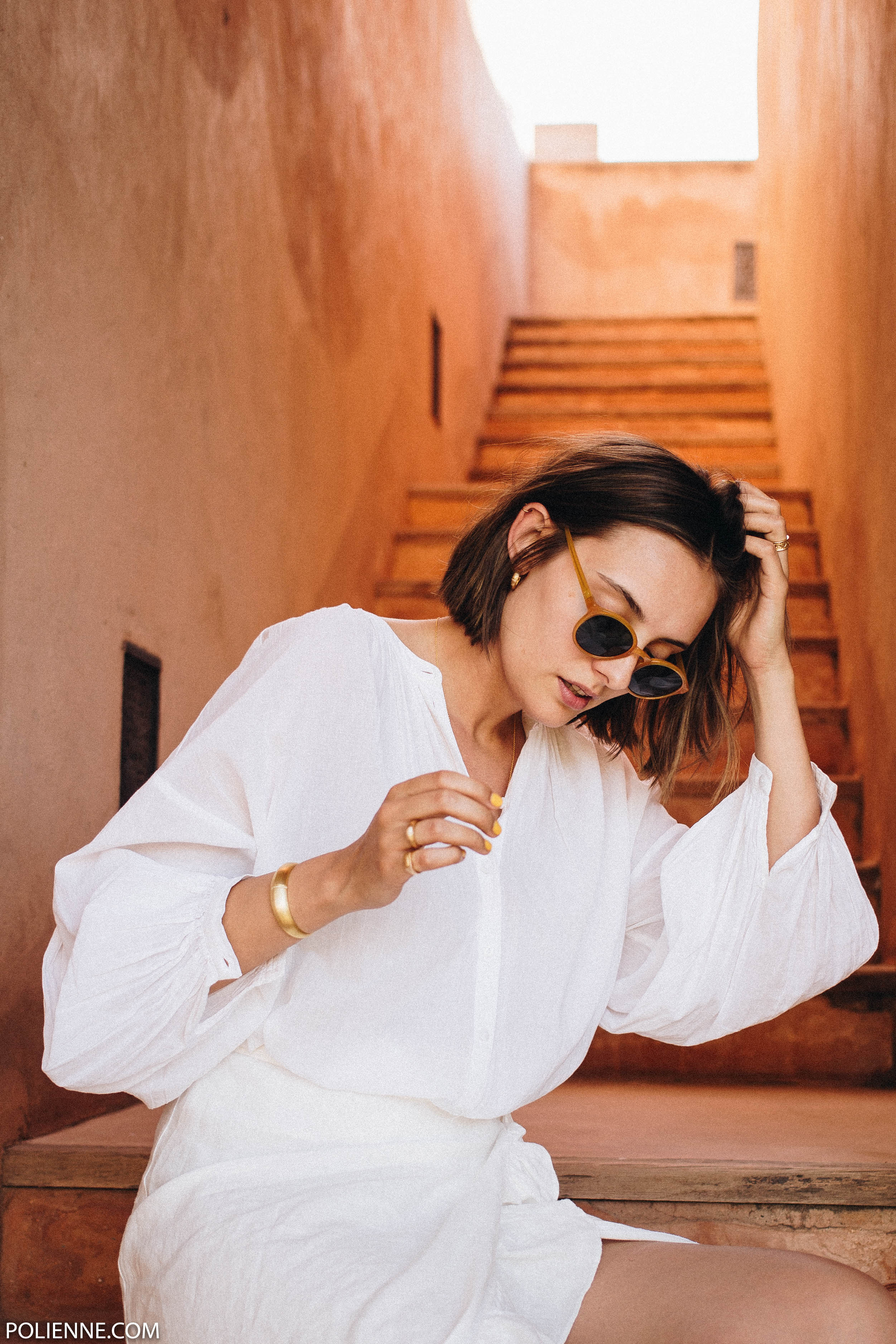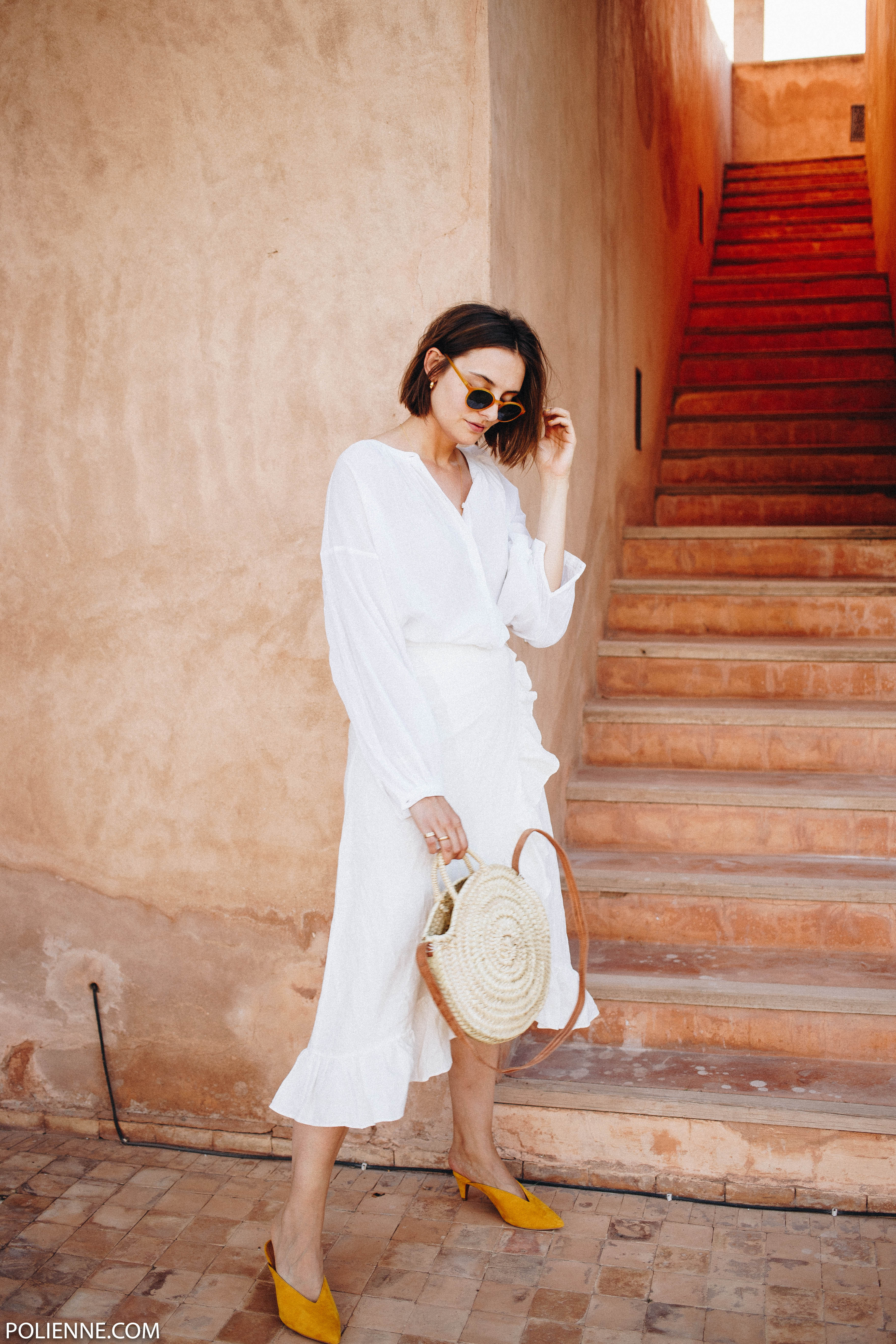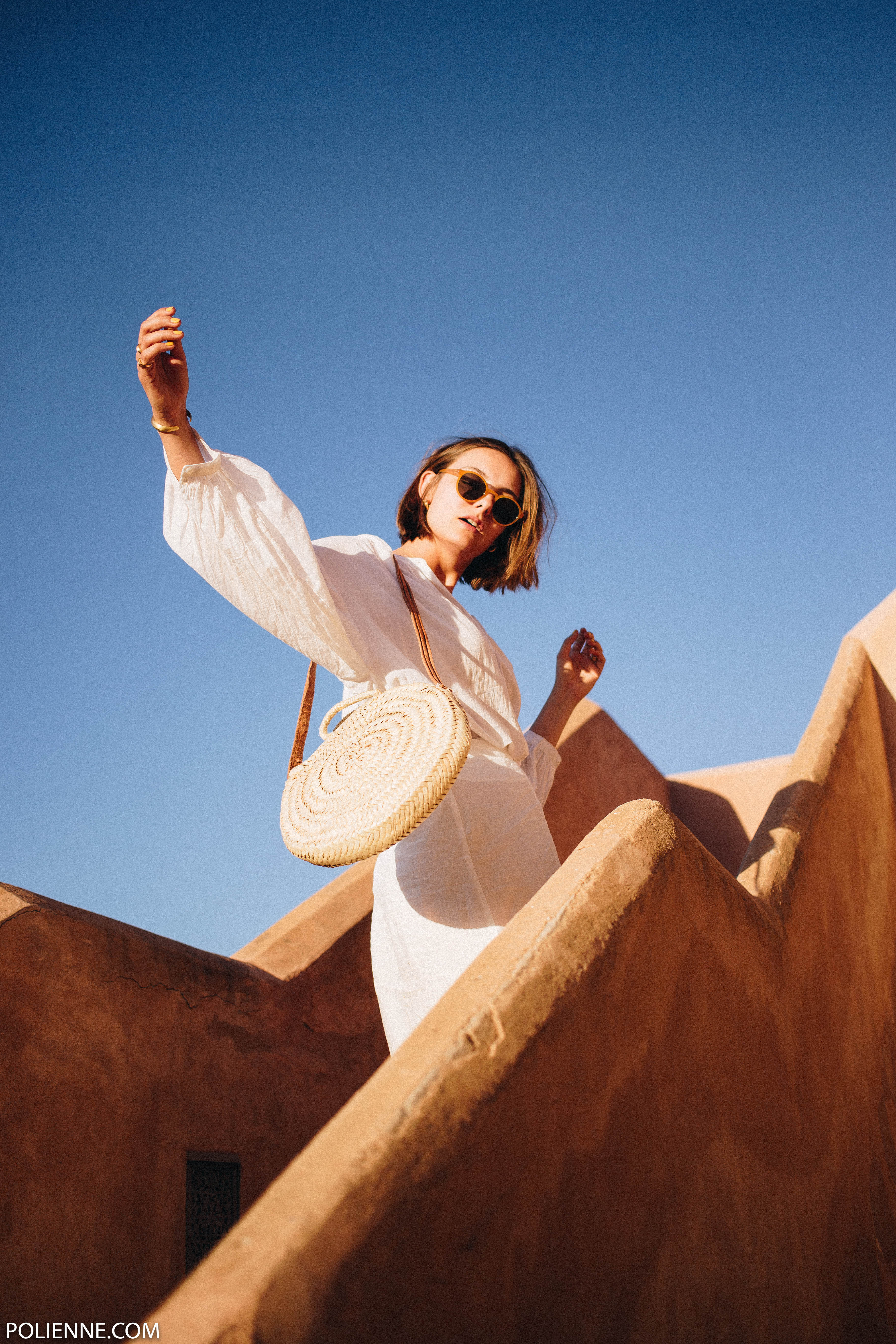 Oh, and let me know what you think of the holiday look! All white, is that a yay or nay for you?
MONKI (affiliate) loose shirt, ARITZIA (gifted) ruffle linen skirt, HEMA yellow nail polish, & OTHER STORIES (affiliate) yellow mules, NEUBAU (gifted) sunglasses, UNKNOWN straw bag, PAULIEN x DIAMANTI PER TUTTI jewelry
Photos by Daan Schepers