Green is the way to go this season, so here's an ode to Mr. Kermit himself.
For the VILA blog I wrote a piece about Kermit green currently trending and on how to wear it yourself! If you'd like to get some tips yourself, find the article right here. The outfit itself was too good not to fully share on POLIENNE, so here it is!
Say hello to green on green on green, with a touch of hot pink plastic and my fave H&M Studio boots. By the way: I noticed that the boots are back in stock (short and high version), if you're interested! I've enjoyed them so much already, so I can imagine you will too.
Scroll down for all pictures & brand links!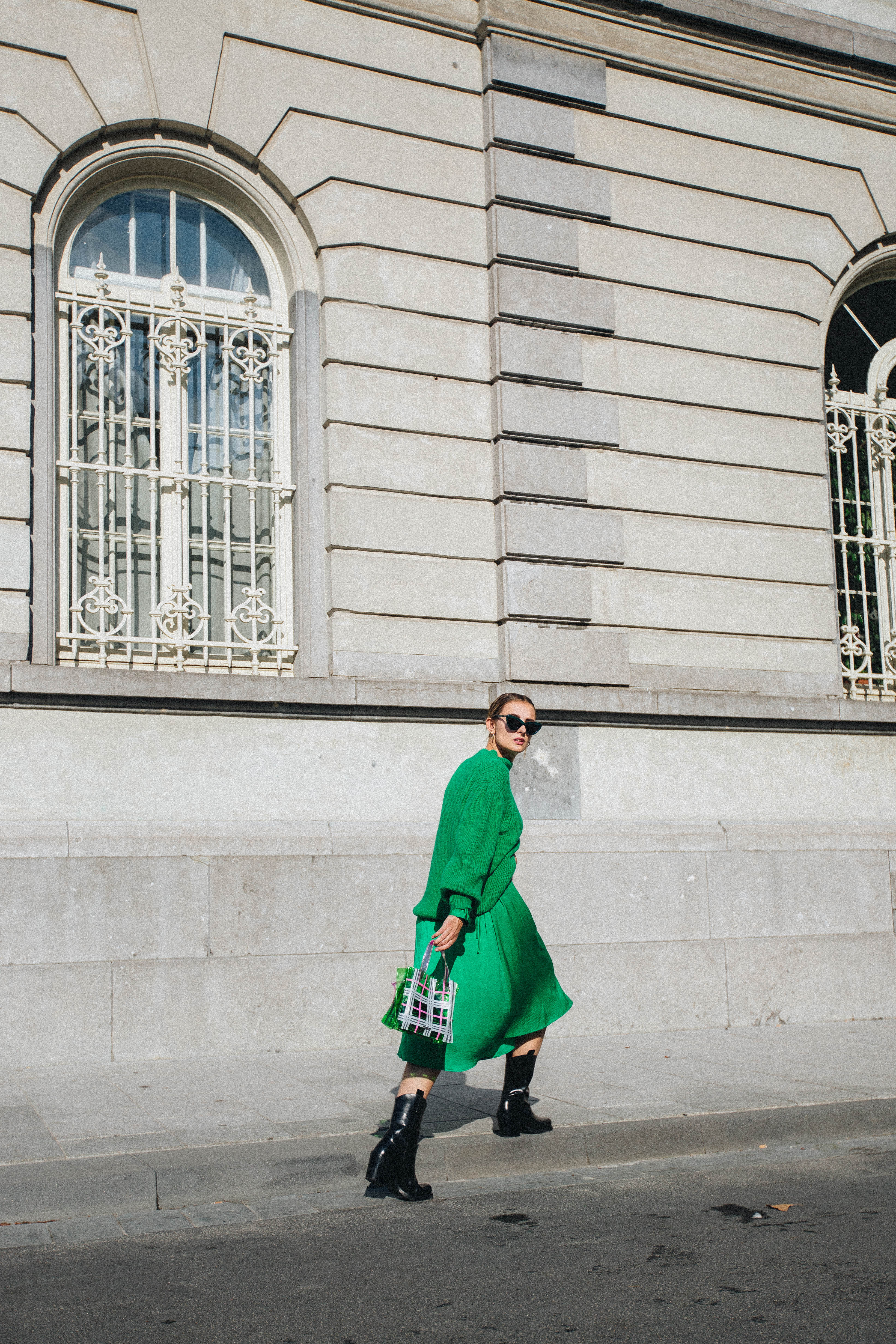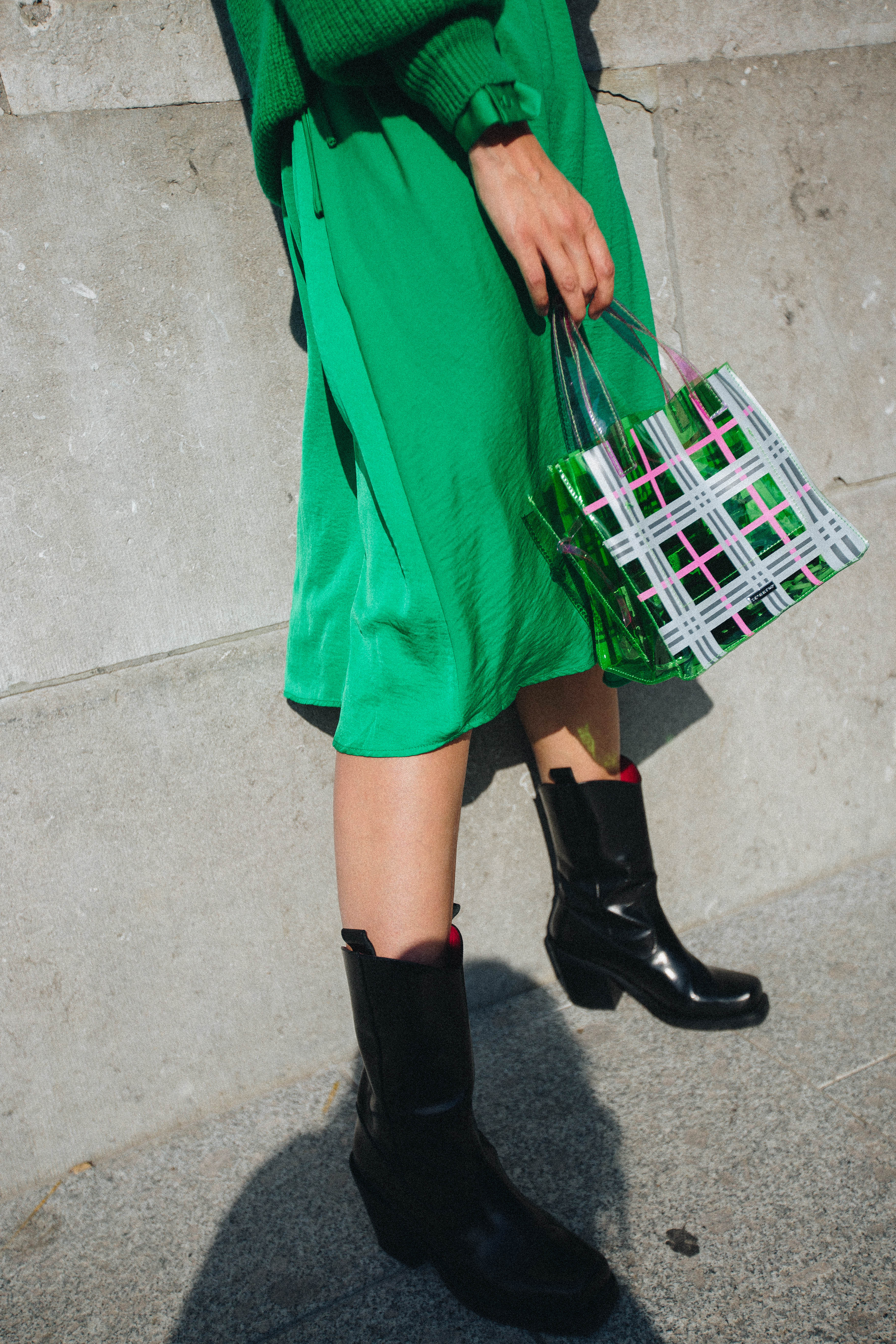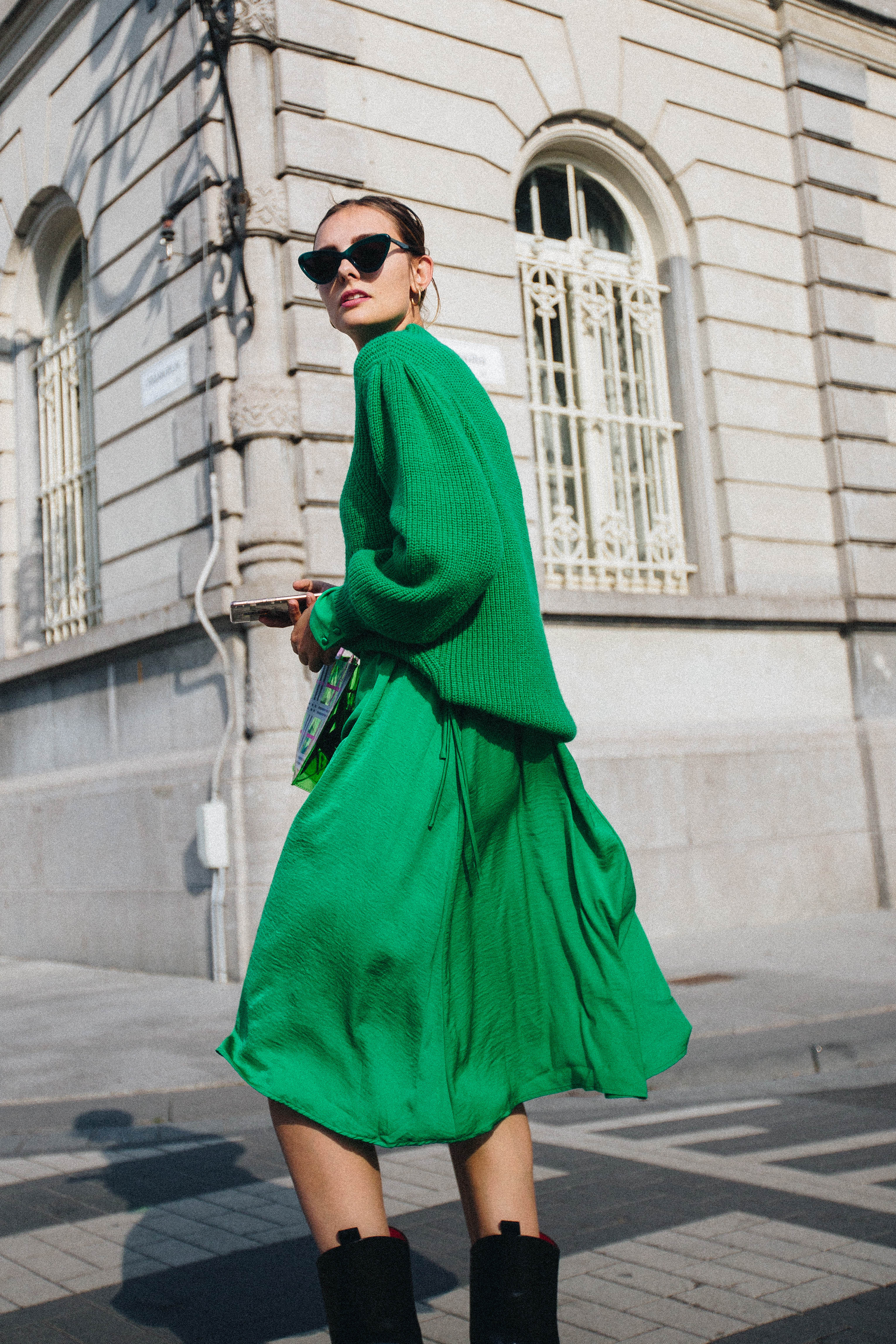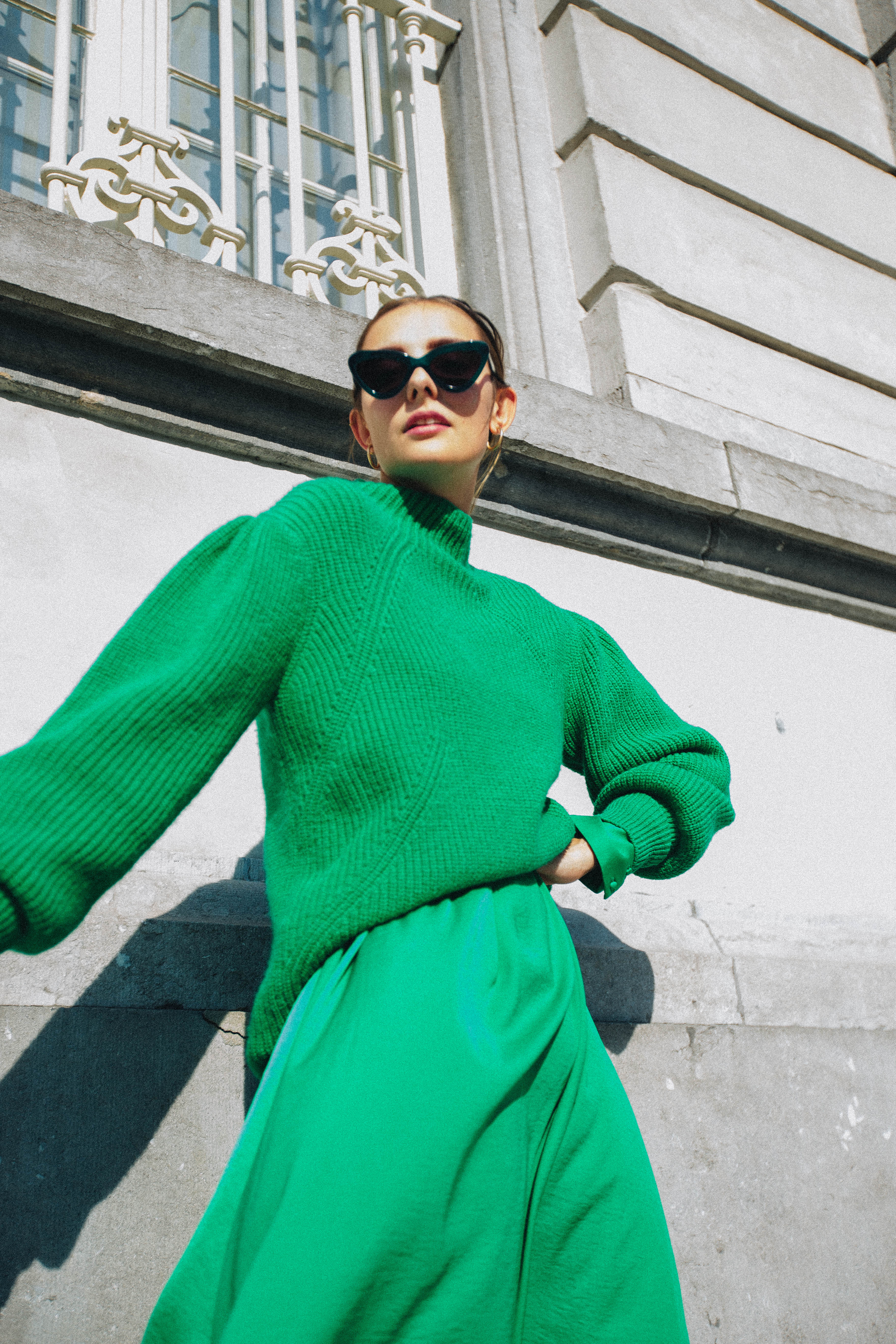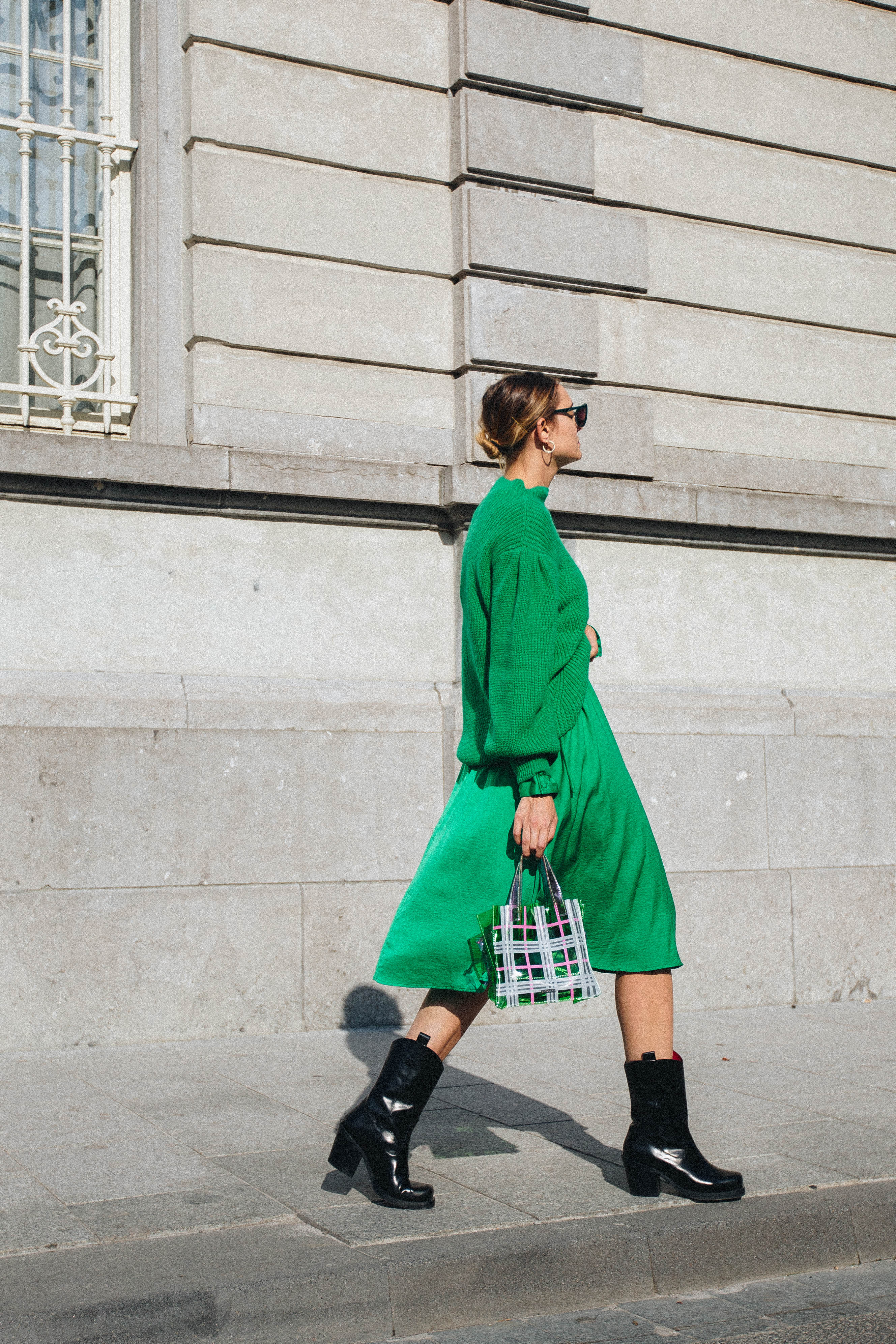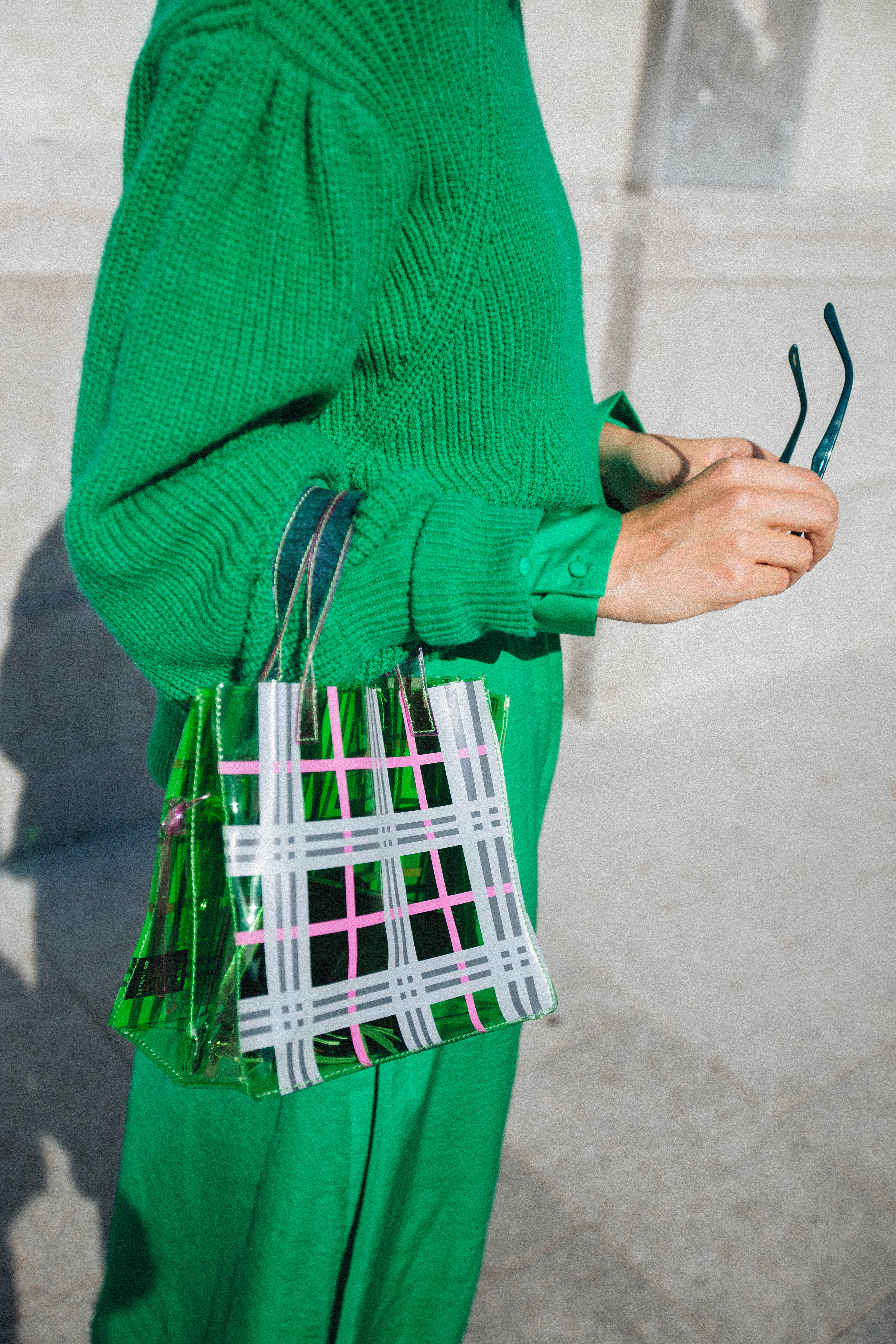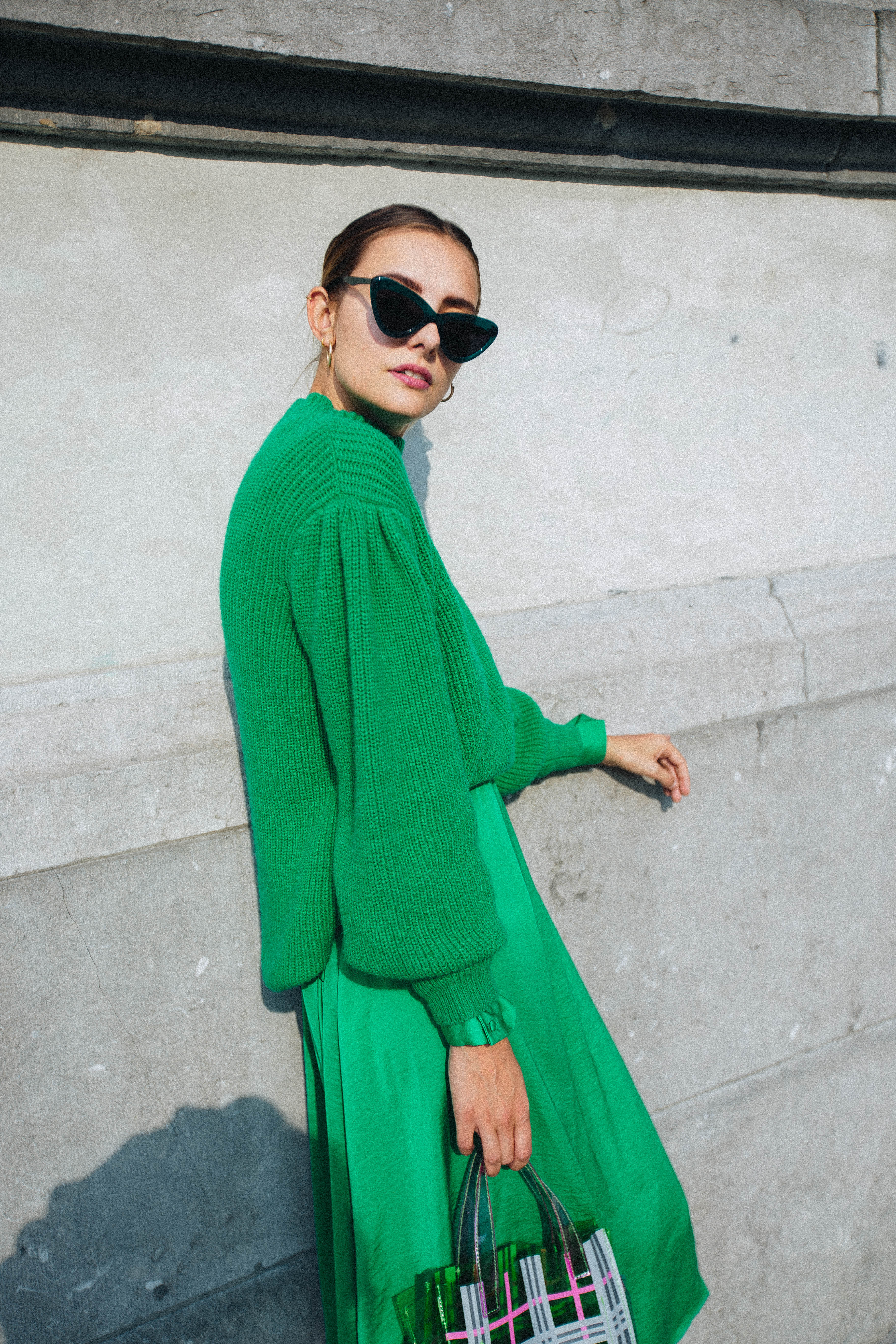 VILA silky longsleeve dress & chunky knit (press gift), SKINNY DIP plastic bag (press gift), POLETTE green sunglasses (press gift), H&M STUDIO boots
Photos by Sacha
Too green for you, or are you a fan?