During Autumn we have to deal with quite some rainfall, and yet I never seem to find a raincoat that is both functional AND stylish. Until now!
Most raincoats have the same tomboy Scandinavian feel, but now I've found the very first feminine, classic trench raincoat! Meet Képewear, a new Dutch rainwear brand that indeed puts functionality in front, but also finally thinks about women that want their raincoat to match their outfit and style in general. Founder Sara Alblas notices that
"Today's raincoat needs to be distinctive in creation, design, attitude and style. Women don't want to compromise on their looks when functionality is required. The design choices, such as the length, the wide cuffs, the high collar and generous belt introduces a raincoat that makes a statement."
And you guys know I love a good statement! The length is a huge plus for me (so annoying when you're biking in the rain and your knees get wet because you're wearing a short raincoat) and I love the variety of colours too. The coat comes in 5 colours, of which I picked the colour Sunny Square with a limited square print. I must say that I wouldn't mind the Rainy Green Square or the Frozen Bordeaux either!
The cool thing here is that you shouldn't be limited in rain coats — you can wear these when it's sunny too! The cap is removable so you can just sport the coat as a regular trench too. Win win! Enough talking now, let's see for yourself: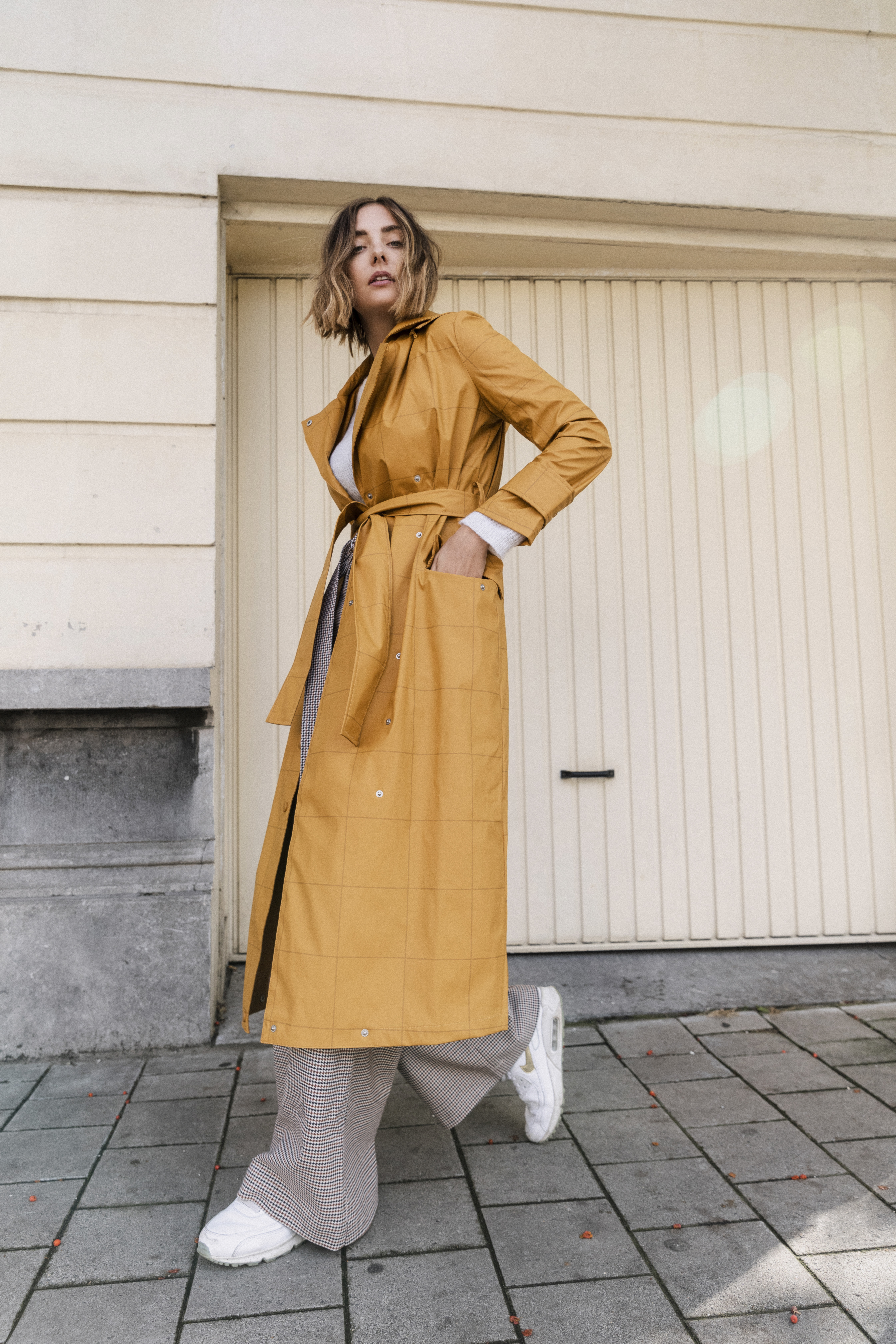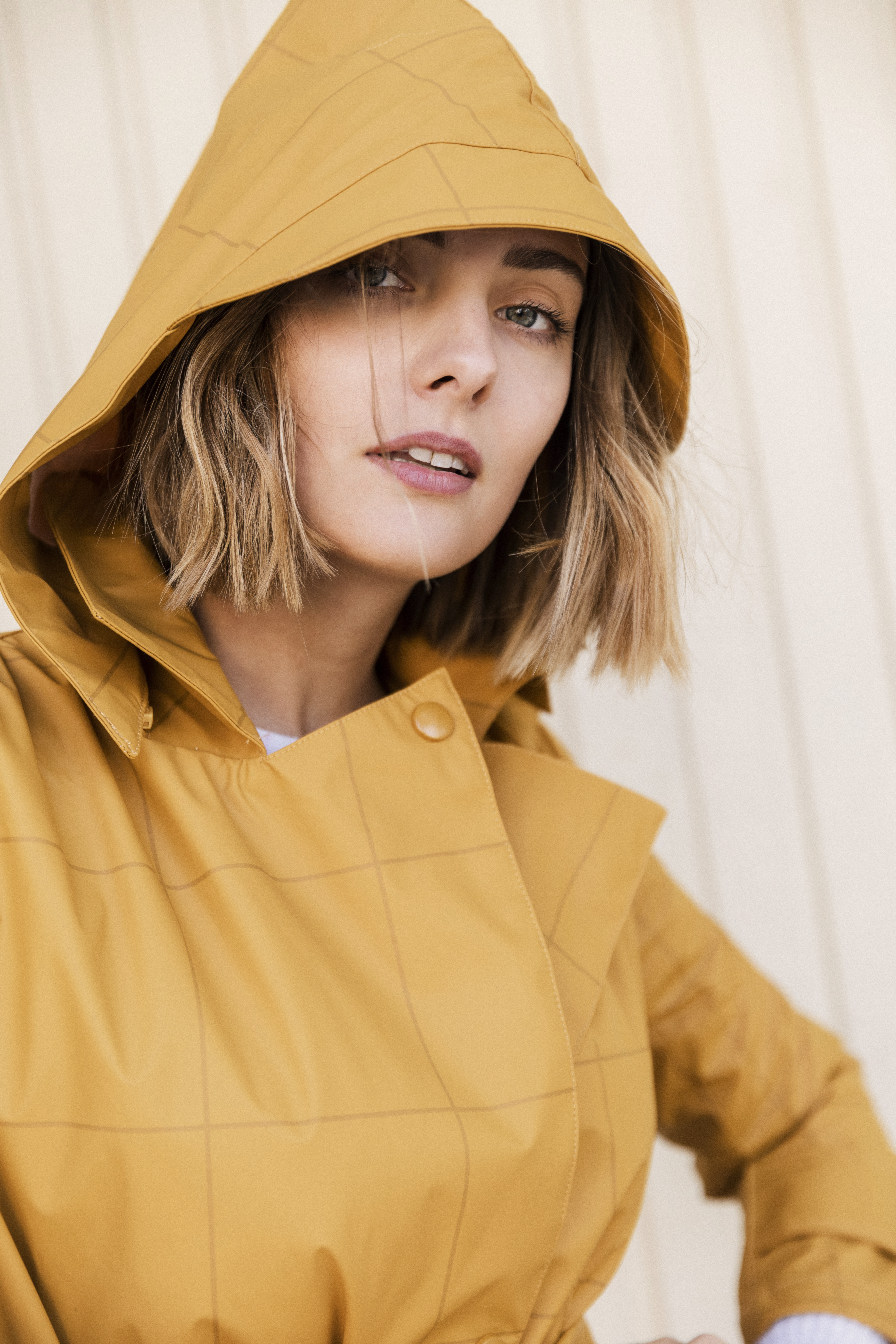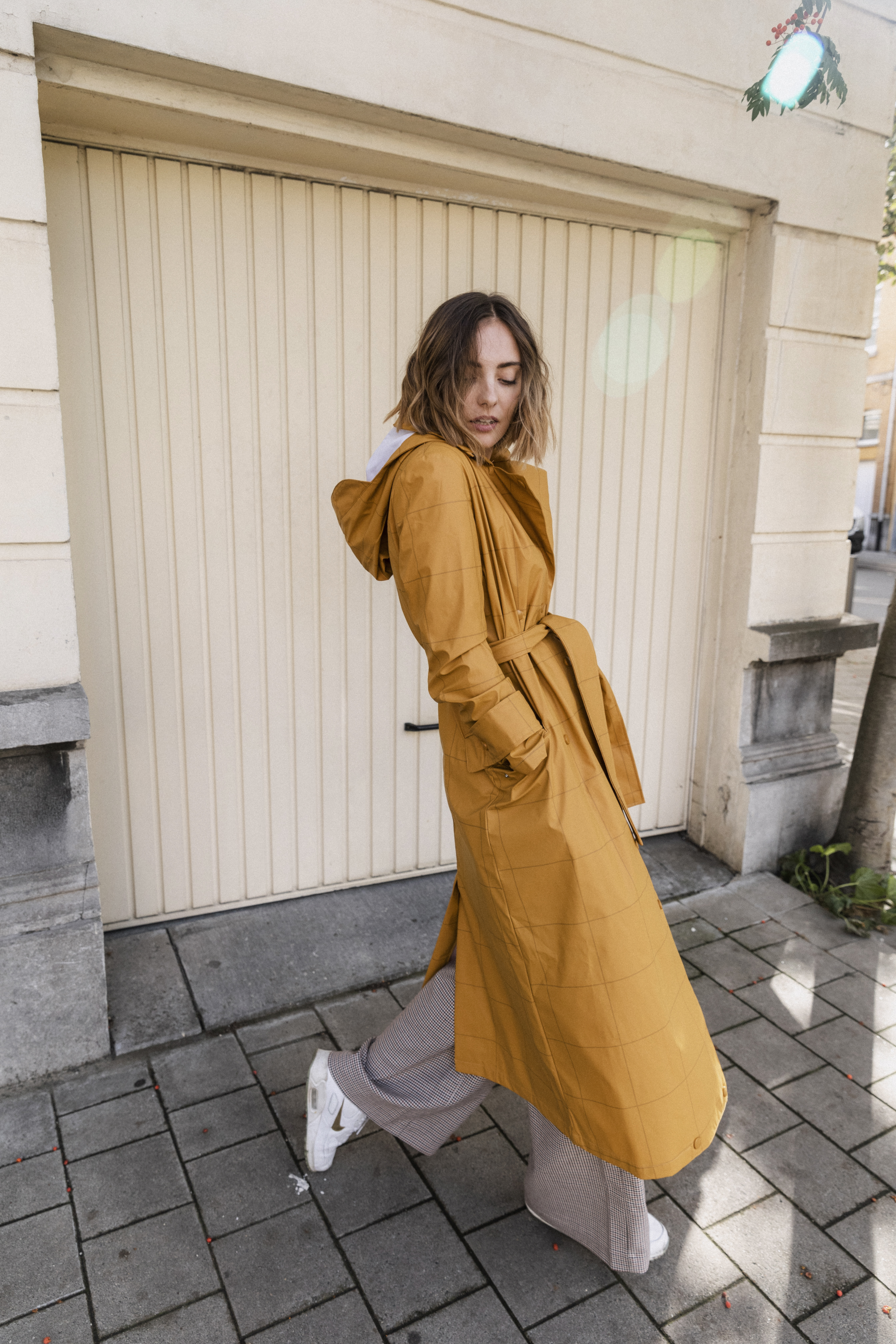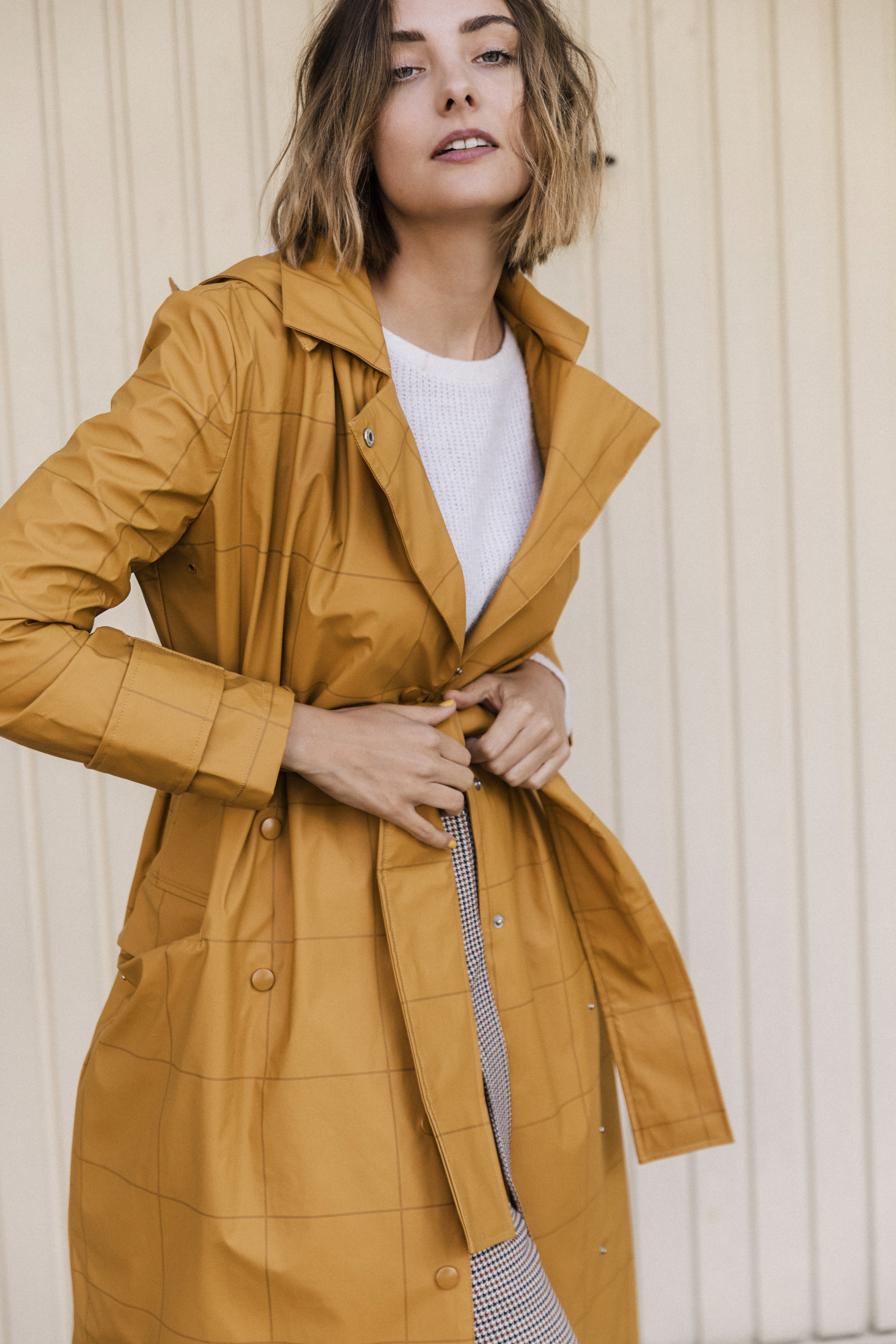 Photography by Felicia Van Ham
This post was created in collaboration with Képewear. However, all words are my own and I only work with brands I personally really love and think you will too! Thank you for supporting the business that helps to bring fresh content to you every day and make Polienne possible.
What do you think? Are you ready to finally switch your boring raincoat for a fashionable one too?