Remember when I showed you my inspiration for our future couch a few months ago? It had to be dark blue, velvet and soft enough to disappear in for the entire evening. Good news! We finally found one!
Finding a cool sofa proved quite the challenge: most affordable ones were too recognizable, and the real cool ones were way over budget. Lots of you guys then told me about Sofacompany, a Scandinavian brand that offers unique interior designs and custom adaptations for a great price. You can order sofas and other pieces through the webshop only, but it quickly turned out these guys have a showroom in Antwerp too!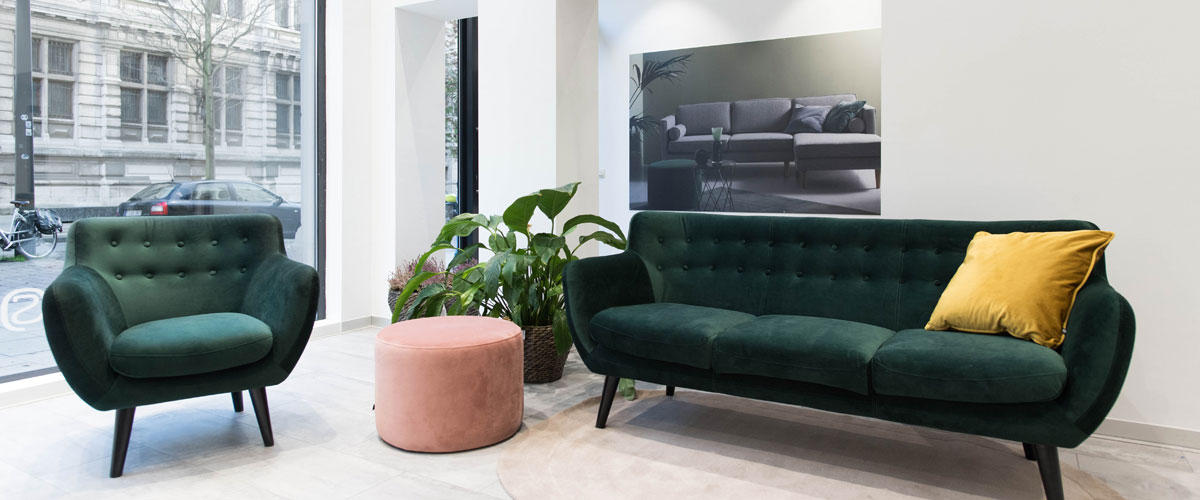 Blue or green?
The boyfriend and I stopped by for a comprehensive sitting session and rapidly agreed on the design of Harper; a mid-century inspired 3-seater with round cushions on the side. In the Antwerp showroom a stunning dark green velvet version was displayed (you can see it on Patricia's blog too!), which almost seduced us to abandon our original idea of dark blue…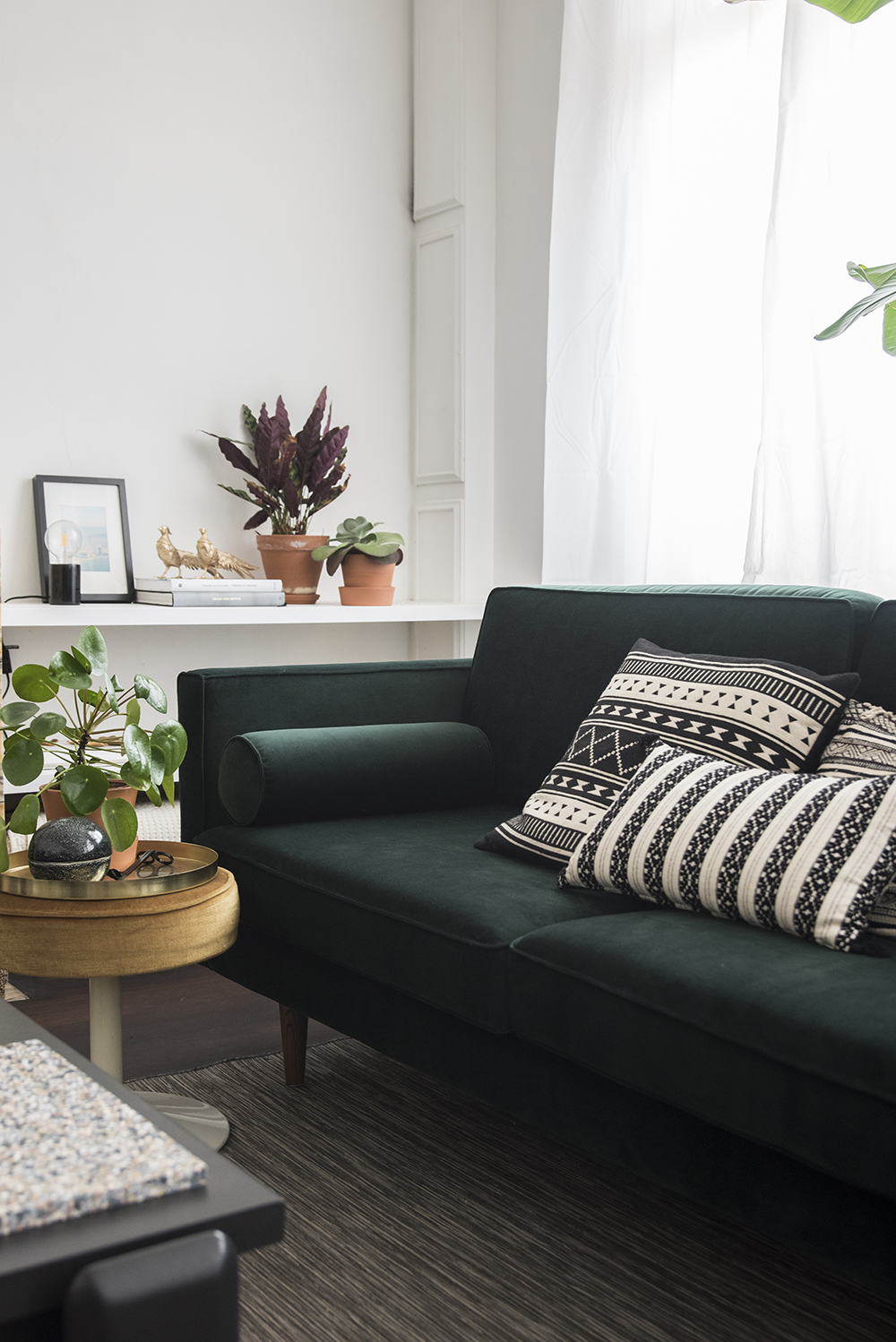 But no, dark blue velvet it was and dark blue velvet it will be! We created our own design through the online design tool, through which you can choose your favourite fabric, colour and sofa legs for your favourite model.
Curious for how our baby will look like in real life? The big move is only two weeks away, so I'll be able to show you VERY SOON! (Oh, and I managed to order a footrest to go with the couch too, so things will look super cozy from day one) Keep you updated!
Here's some more Sofacompany inspiration for your own home: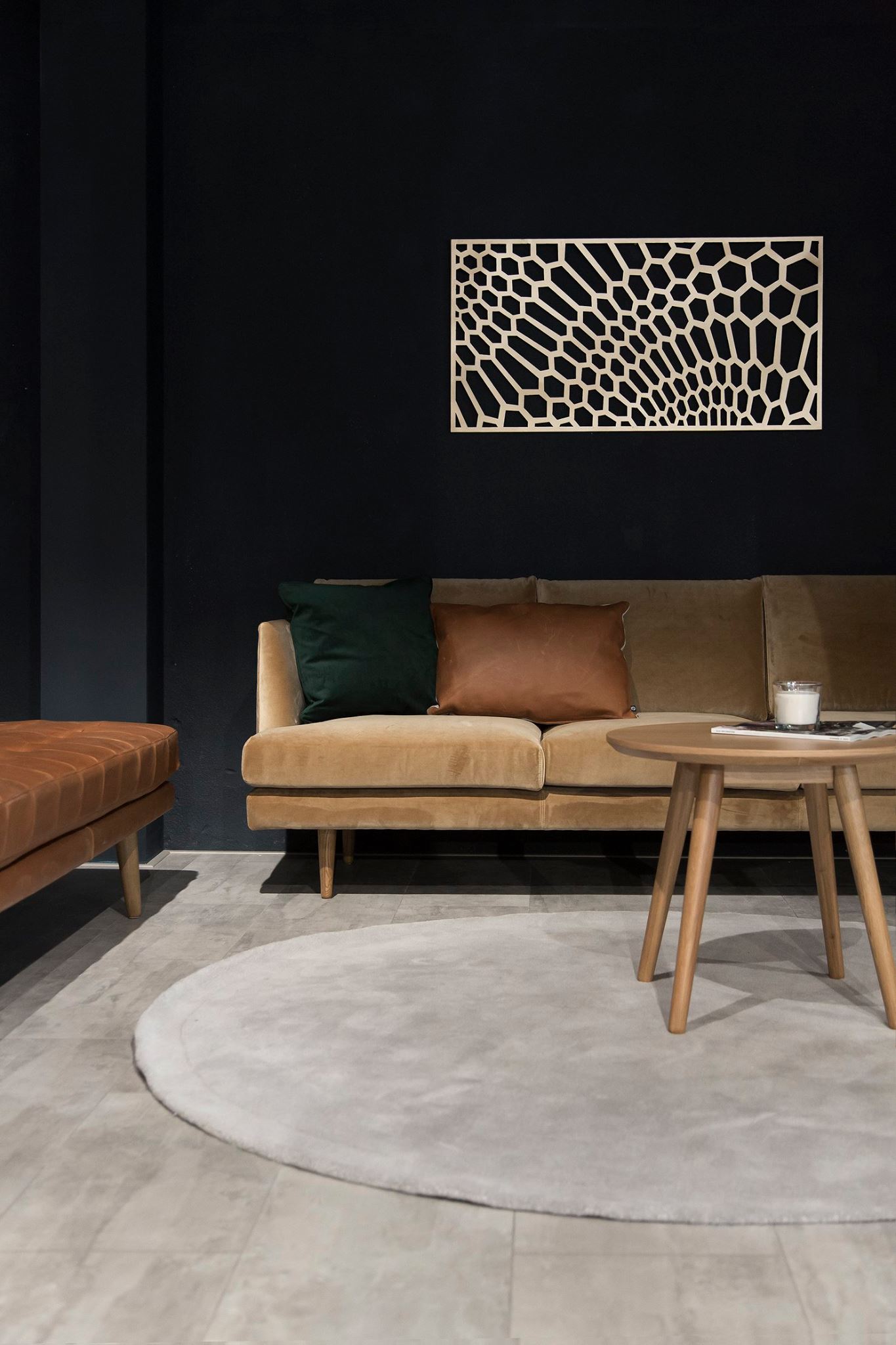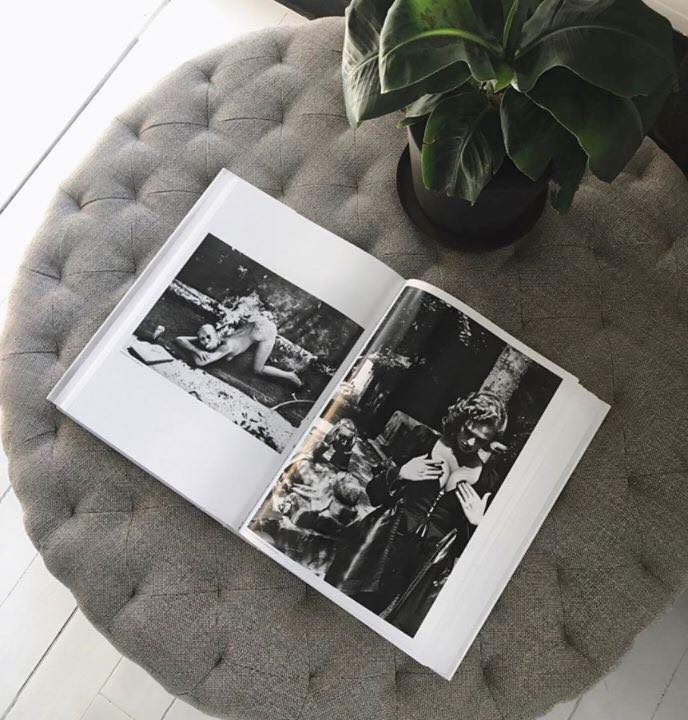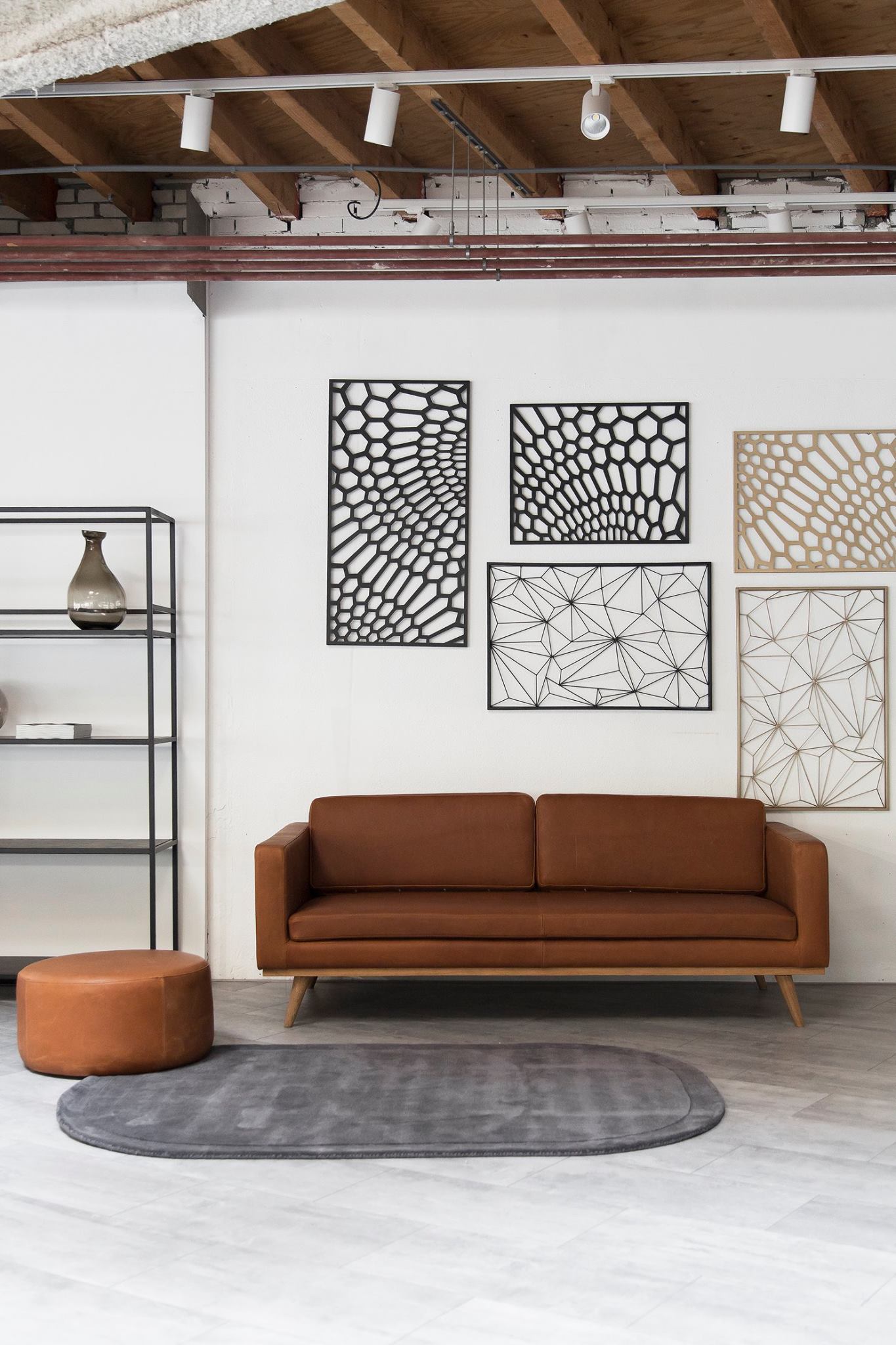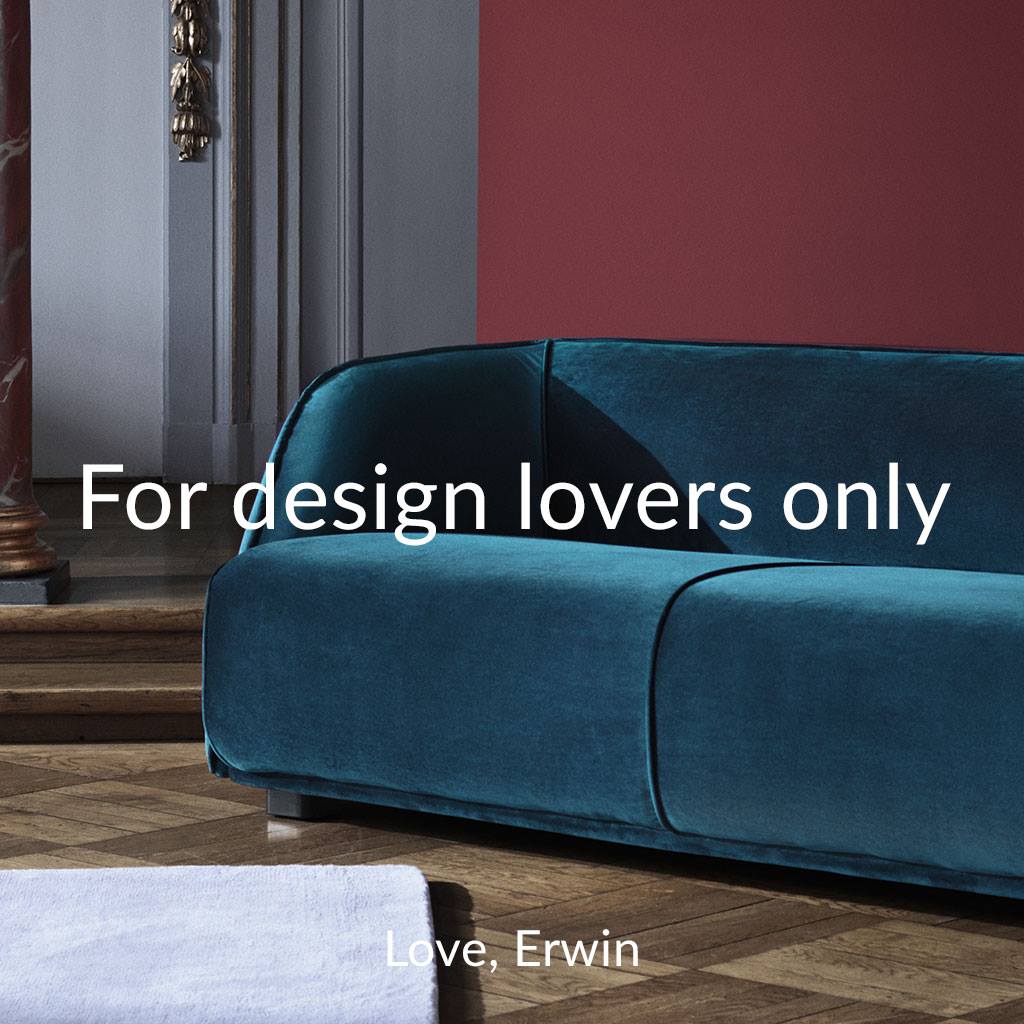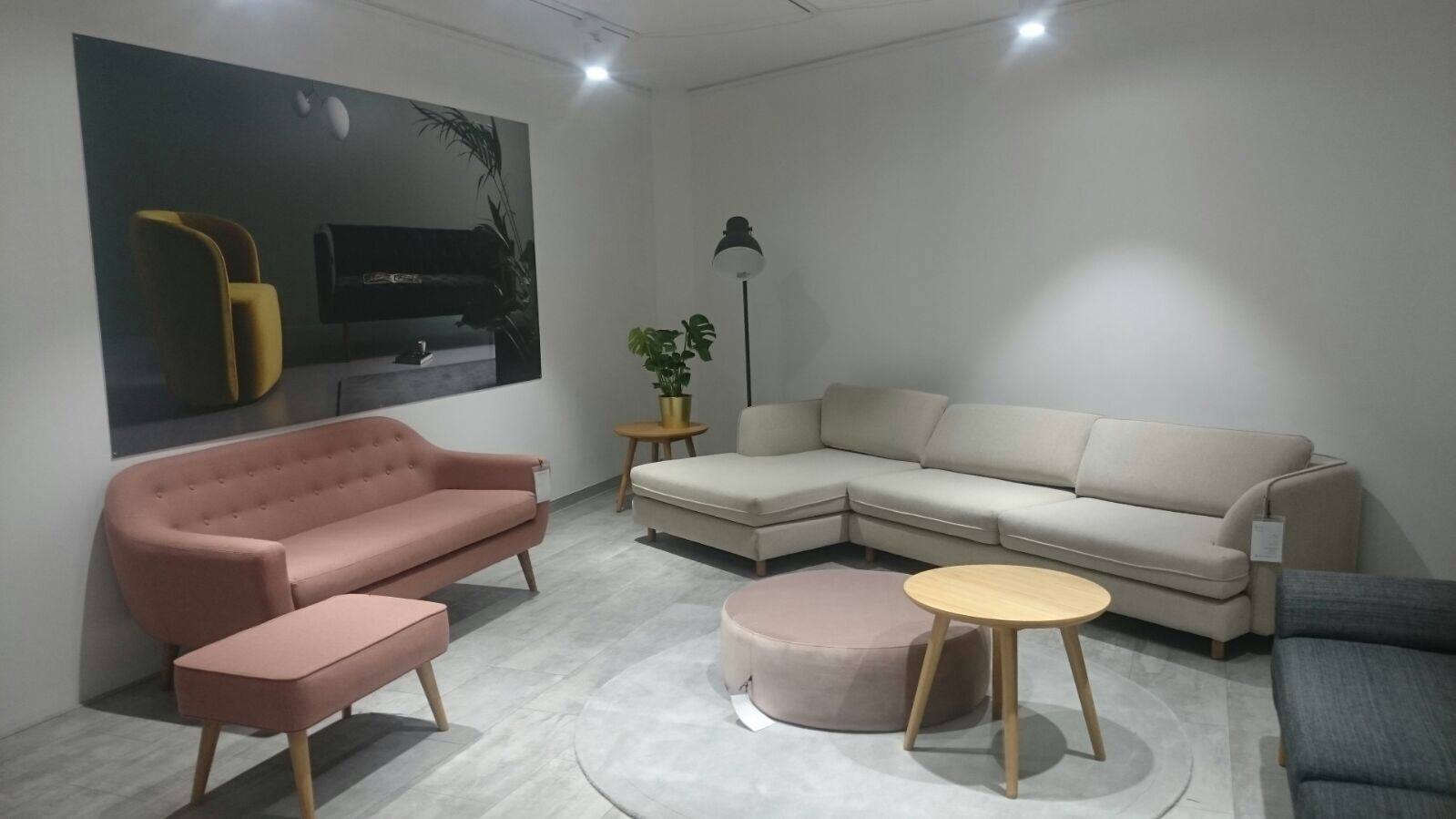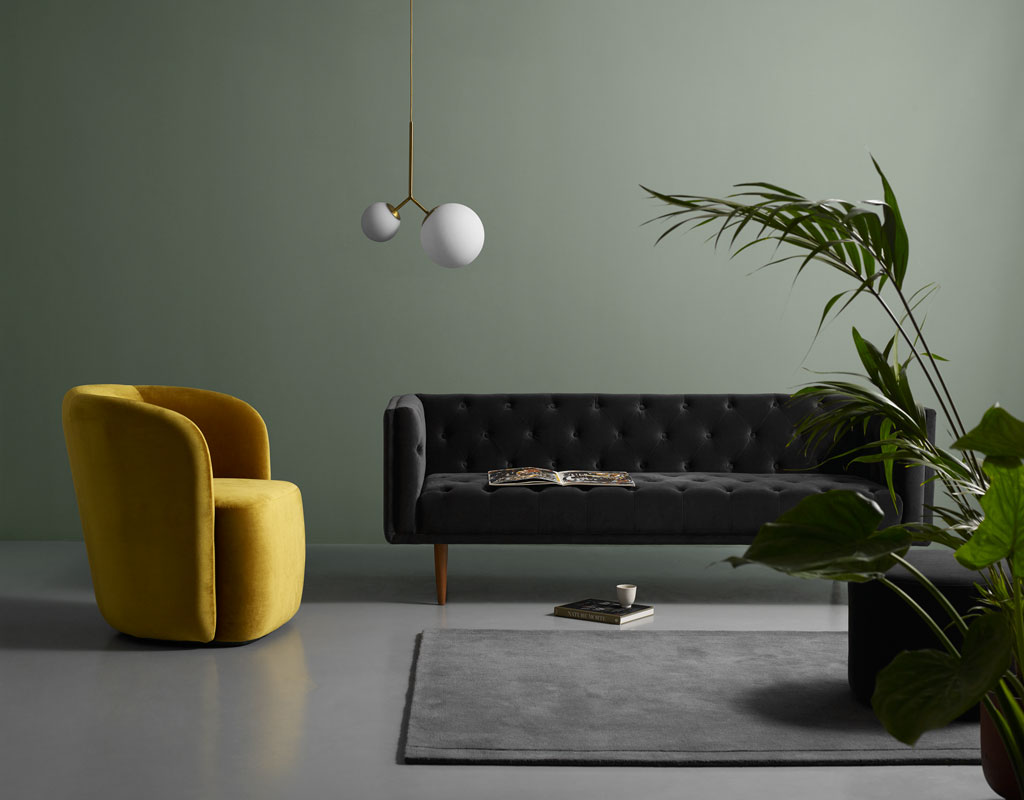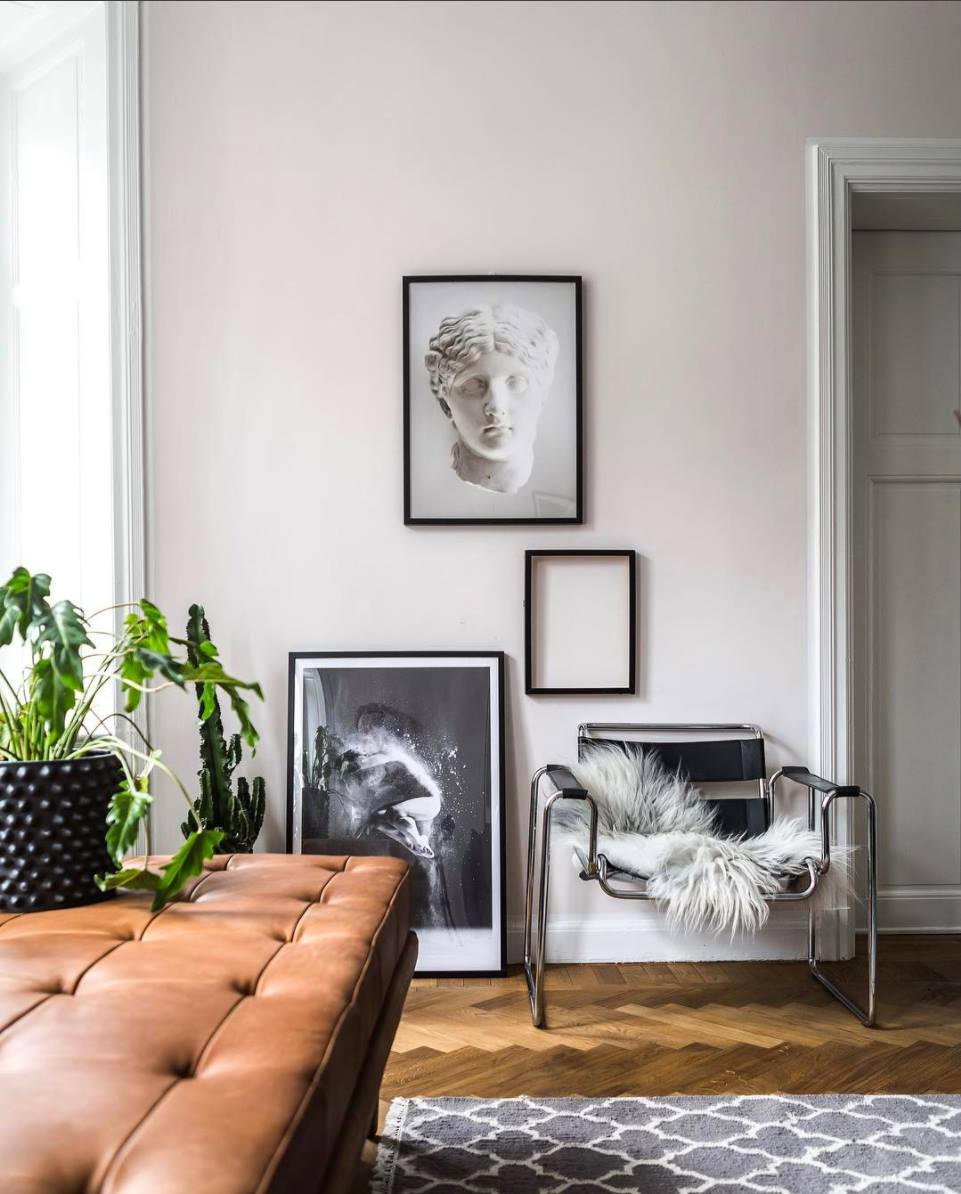 Find the Sofacompany showroom at Mechelsesteenweg 6, 2000 Antwerp.