Huge. News. A few days ago I told you that I had something exciting to share with you guys, and here we are. The boyfriend and I bought a house. A real house!!
How did that happen? No idea, really. I've been working as a model for 10 years now (W.T.F., 10 years!) and I had been thinking of investing in real estate for a few years now. It's better to invest in a nice place than to keep your dollaz on the bank, right? However, the boyfriend and I both live together with friends and didn't feel like starting another renting contract after ours would end. But, as we were both comfortable in our living situation, we weren't actively looking for something to buy either.
Immoweb apparently decided something else, dropping an email with our dream house into my mailbox two months ago. Grown-up kids as we are, we made an appointment to check it out, you know, "to practice." A few days later, we signed the contract!
Yay!
In January 2018 we're moving into our dream house in Antwerp, including my home office and his music studio. Also, will I finally get a cat…?
Oh, and to celebrate our brand new crib, I surprised the boyfriend with these custom-made Mapiful prints of our two hometowns and forced him to pose with them! Look at his face, he's so happy! (No worries, I won't actually become that kind of person that wants Tumblr to relive and posts this kind of photos)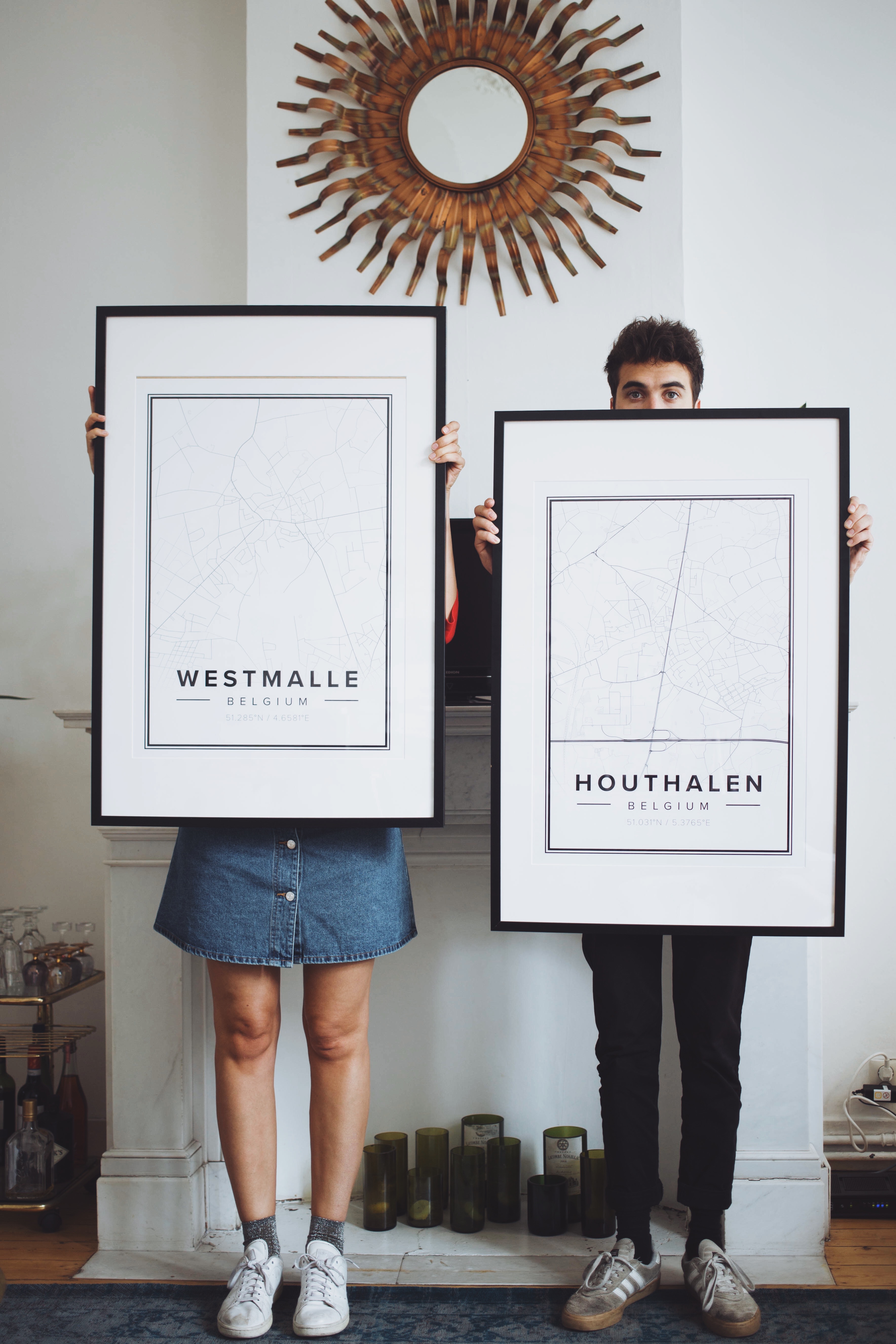 You can expect LOADS of interior-related content on the blog in anticipation of the big move! And if you have any secret addresses or tips on the coolest furniture places, hit me up!
Have to go now, loooooots of Pinterest scrolling to do xoxo