The last weekend of Summer break is here, and that means most of us are mentally preparing to go back to school or work on Monday. And why look dull when you can carry your work stuff around in style?
We spend a LOT of hours at work every week, month and year, so I always feel like it's important to look and feel good in what I'm wearing during this huge chunk of time in my life. After all, self-confidence is the start of all things good, especially when you have to perform at work! Dress up nice, feel awesome, nail everything.
I do notice that a lot of women are struggling to look stylish and feel comfortable at the same time. I get it: your look should be practical to survive a busy day. Tackle this first then! Organizing your portable belongings is the very first step in connecting practical with stunning.
Yep, I'm talking about the purse. Or usually, the purse and the canvas tote bag and an extra laptop bag. You might have to drag a lot of stuff around for work: electronical devices like laptops, tablets, cameras, chargers etc, but also other things such as notebooks, agendas, letters, keys and pens. Don't forget the obligatory random stuff lots of women ALWAYS carry with them: tissues, hair ties, tampons, a water bottle, sunglasses, band aids, make-up and… an occasional snack 😉
How are we supposed to carry so much stuff and not just lose our entire life in the endless black hole called The Handbag?
Okay okay, I'm getting to my point! The two inspiring ladies from Belgian handbag brand KAAI bumped into this exact same problem: they travelled the globe for work, had plenty of stuff to carry and couldn't find a stylish bag to fit all their needs! They then decided to create a new bag concept for women on the go.
KAAI, with a wink to its Antwerp roots, was born. Think of feminine, sleek and timeless designs in high-quality, lightweight materials and with incredibly practical adjustable straps. Their bags are created for women "to make their lives easier as they rush to work, then lunch, and cocktails at nine." Sounds like a dream to me!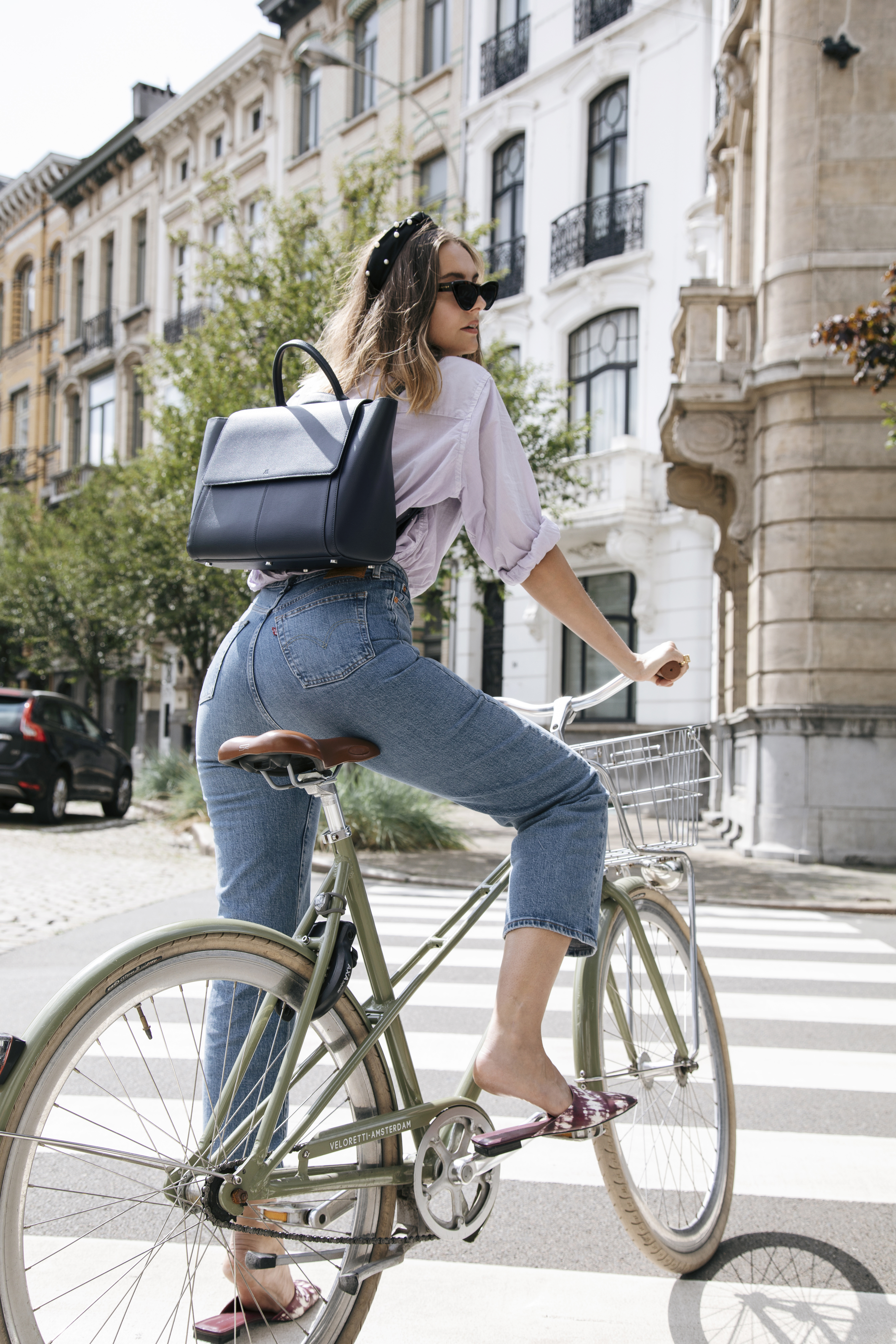 I took the Hero in classic navy for a bike ride to some meetings in Antwerp to test the practability, flexibility and of course style! The main eyeopener for me was the inside of the bag: it has extremely clever compartments for electronic devices, sunglasses and even make-up, which ultimately brings order to the chaos of your usual messy handbag. No more frustration and losing time over endlessly searching for your keys! Bliss.
The adjustable straps are also super convenient: I wore the bag as a fun backpack during biking and walking and then quickly switched to a classy handbag when entering a meeting. Easy peasy, plus you have two different designs in your bag collection, which sounds like a great deal to me.
Overall I must agree that the bags are surprisingly functional and versatile, without having to compromise on aesthetic. Scroll down to see the different ways of wearing and of course a peek into the highly practical inside! Go and take a look right away: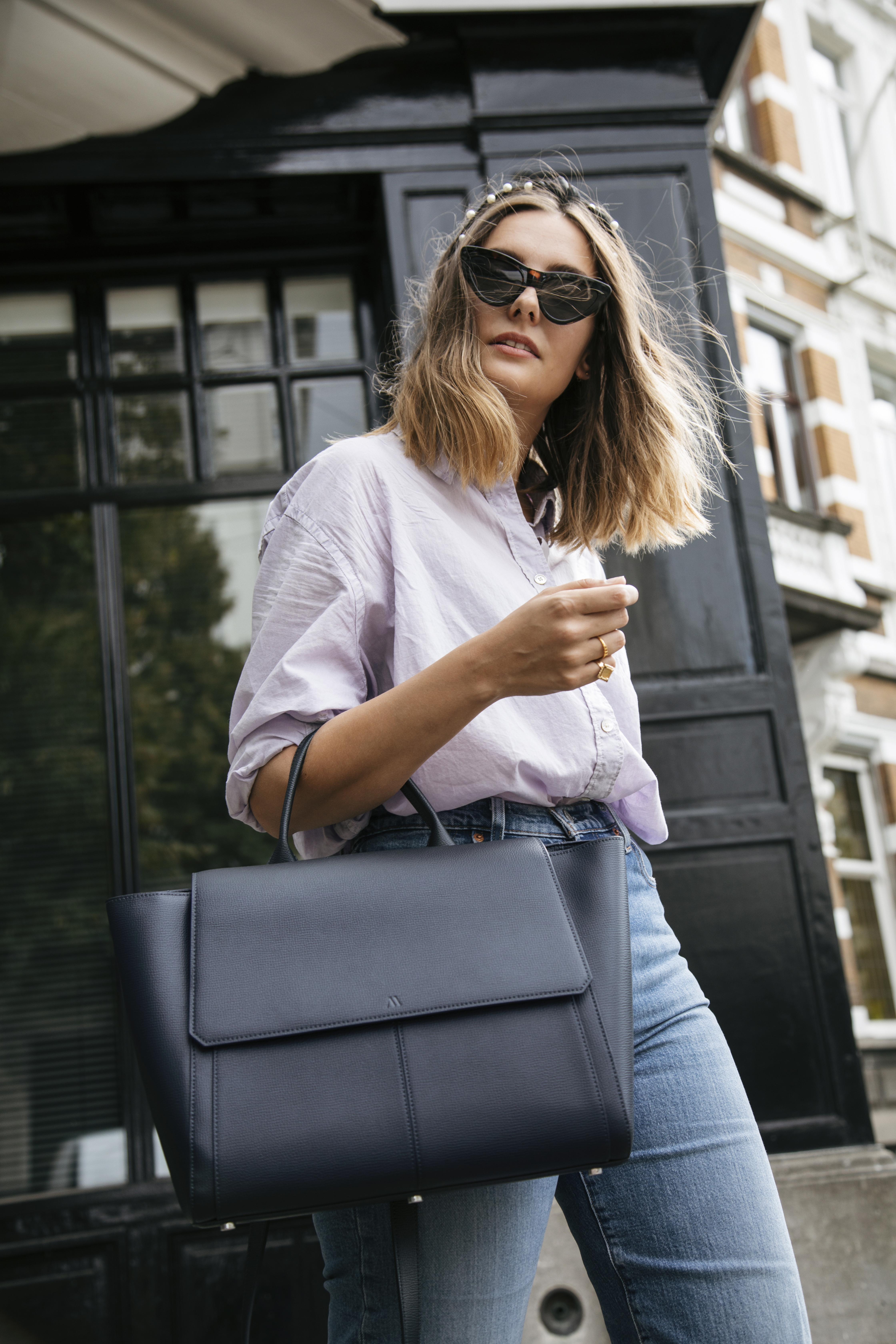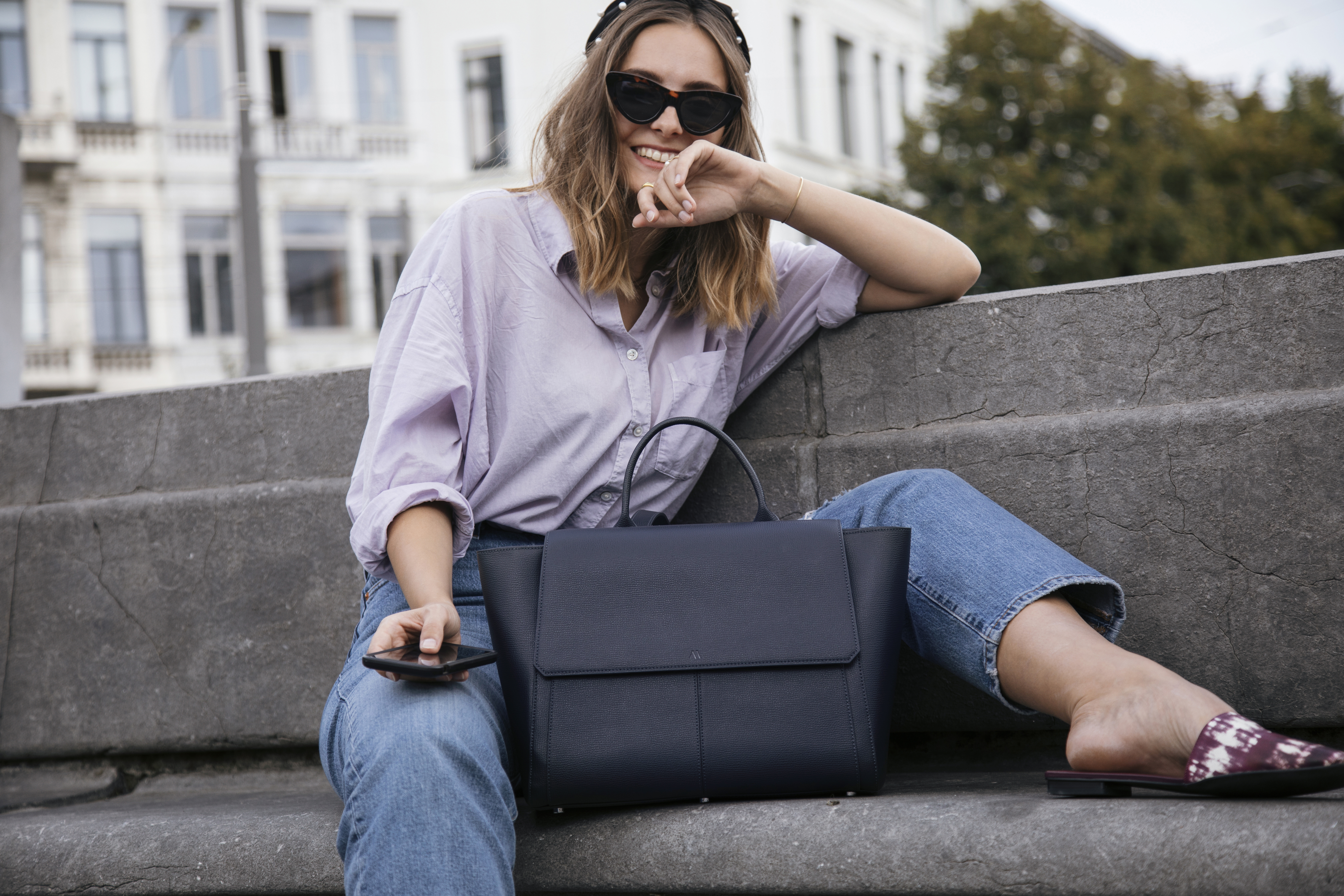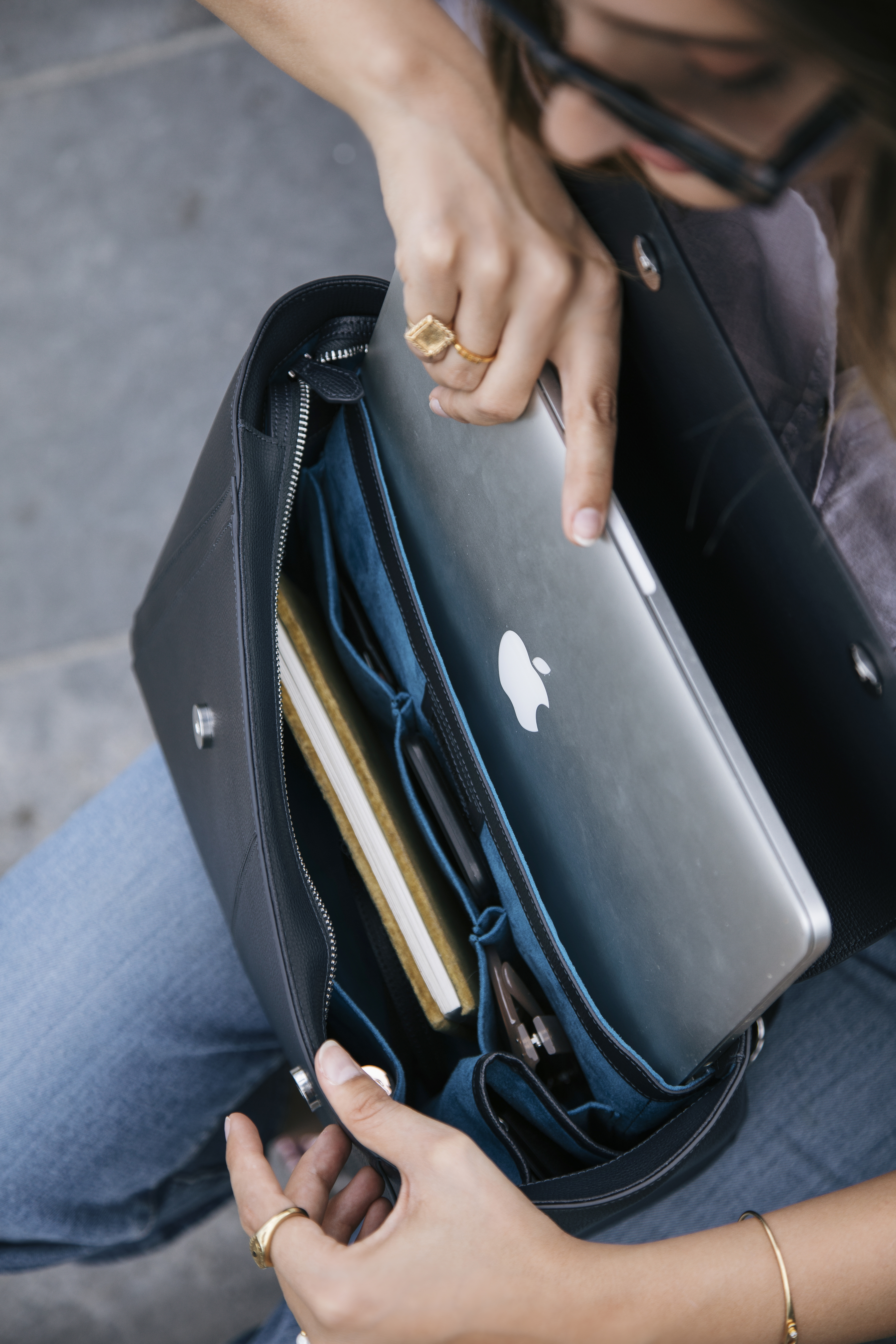 "No more endlessly looking for your keys…"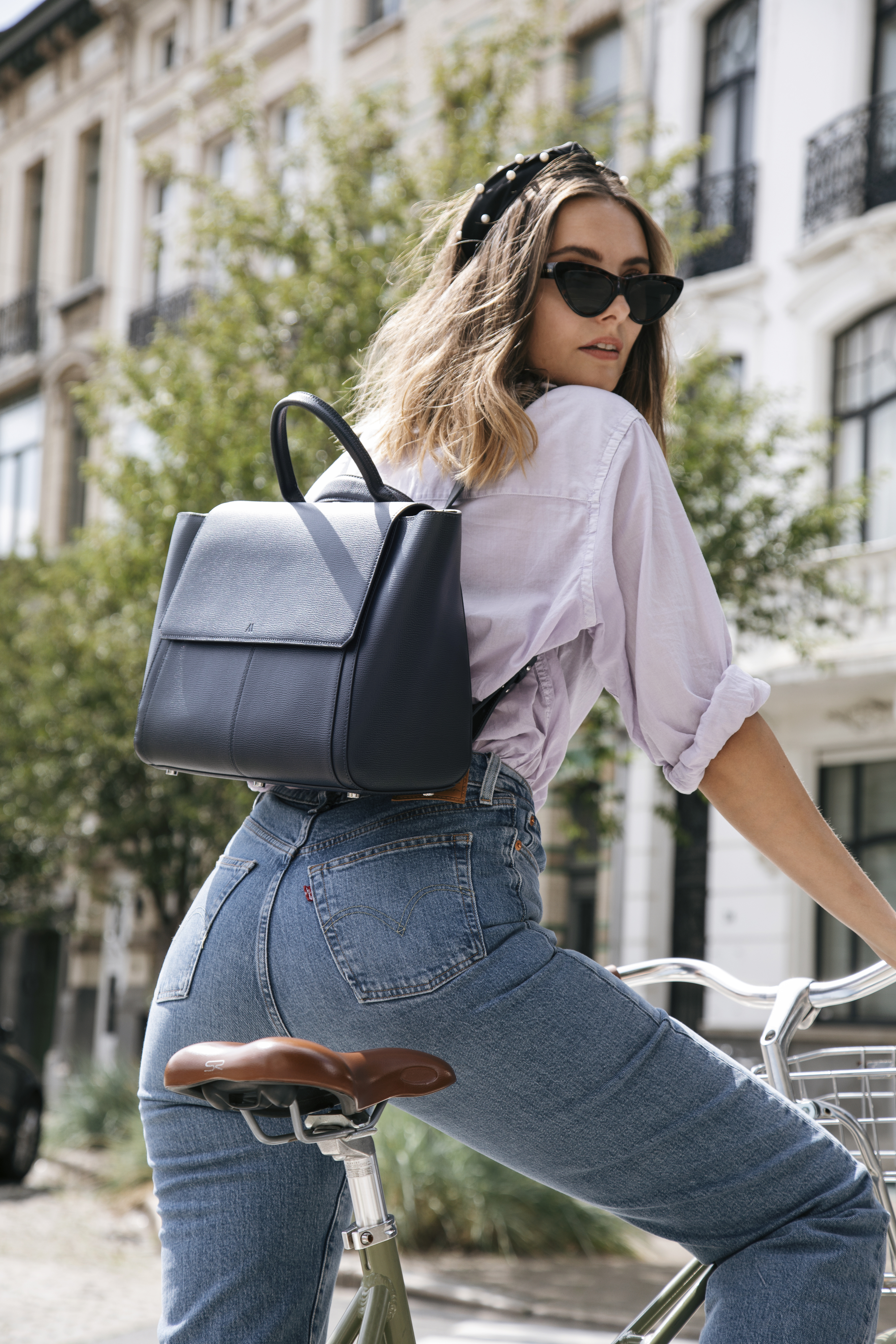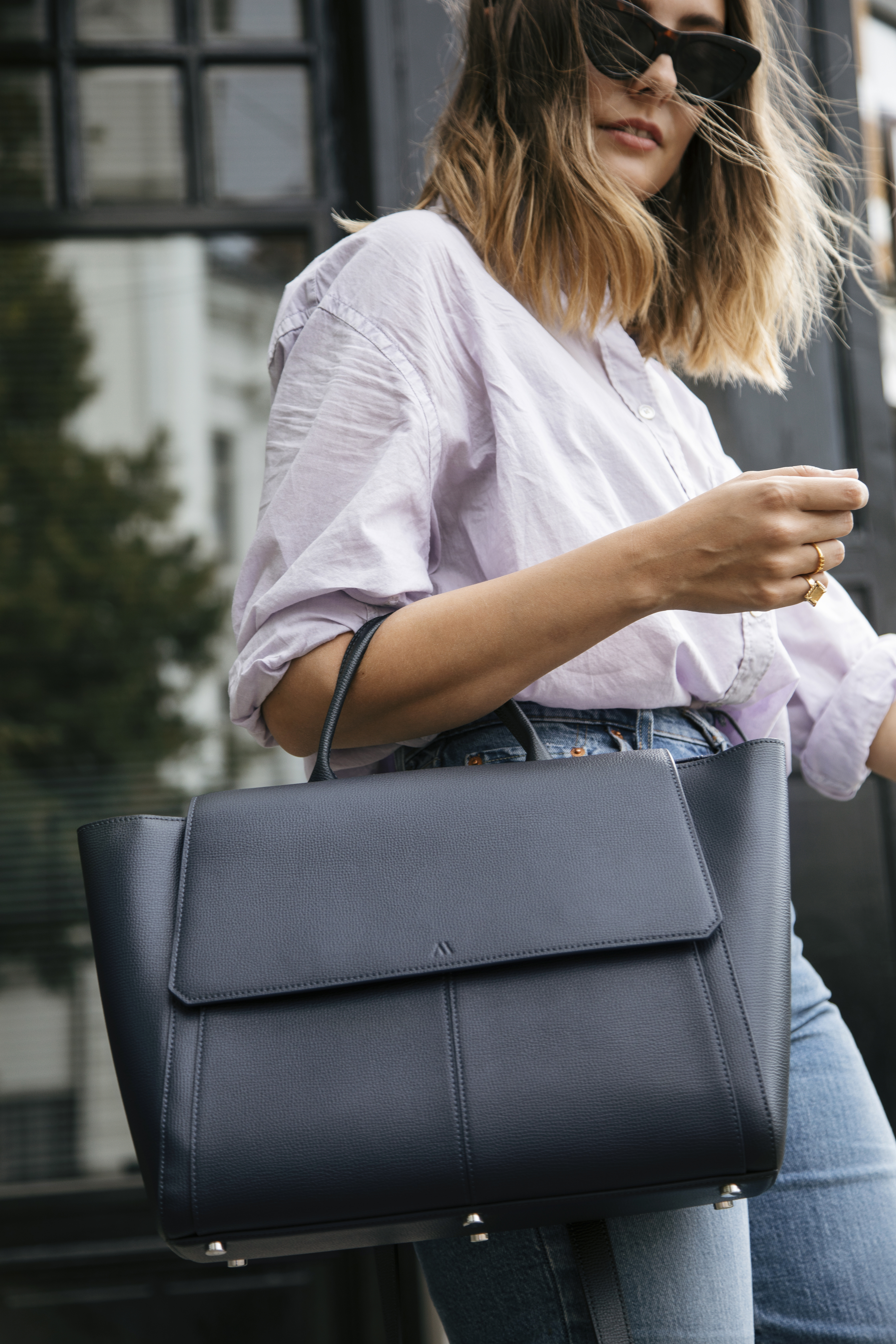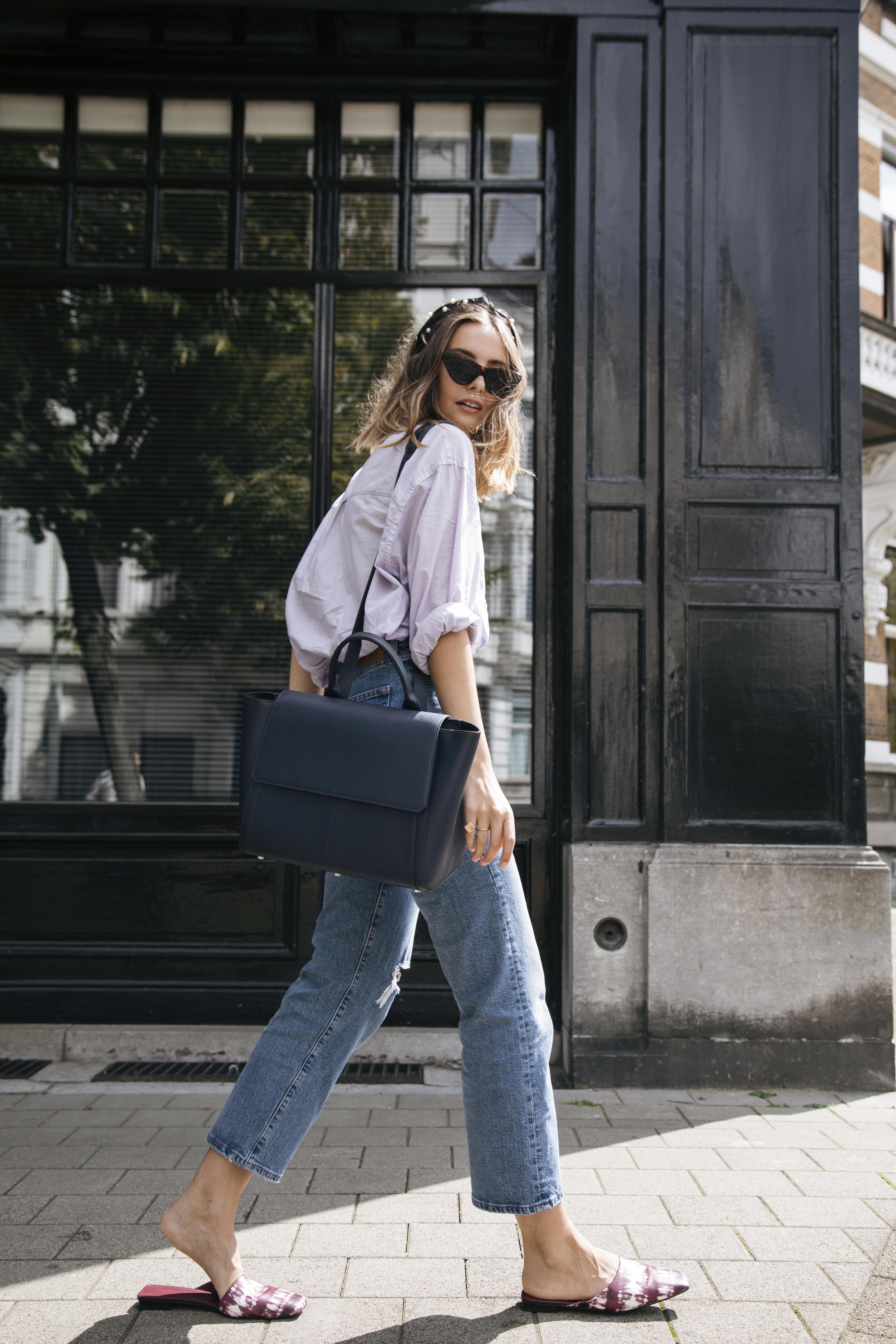 "From backpack to handbag in 2 seconds."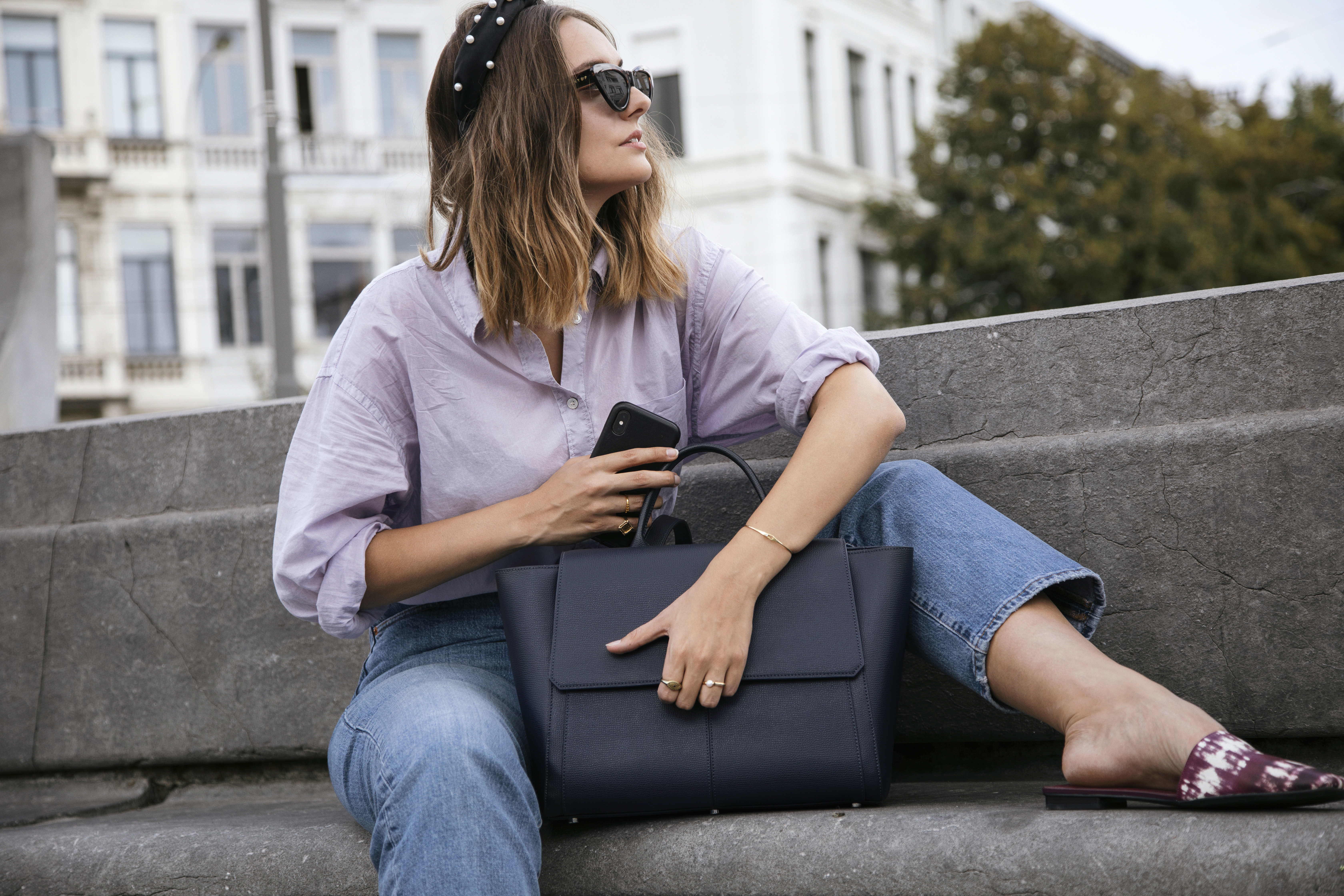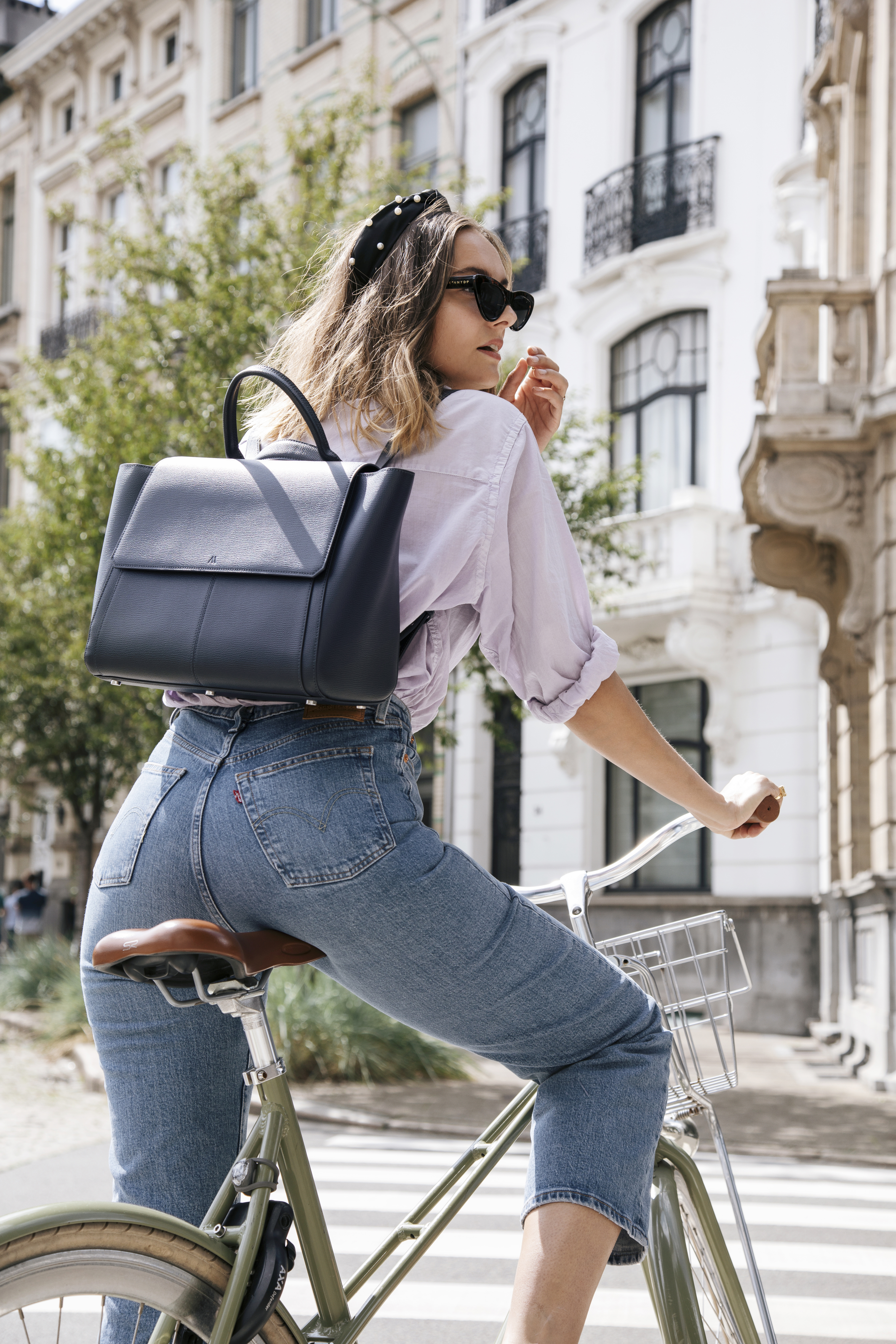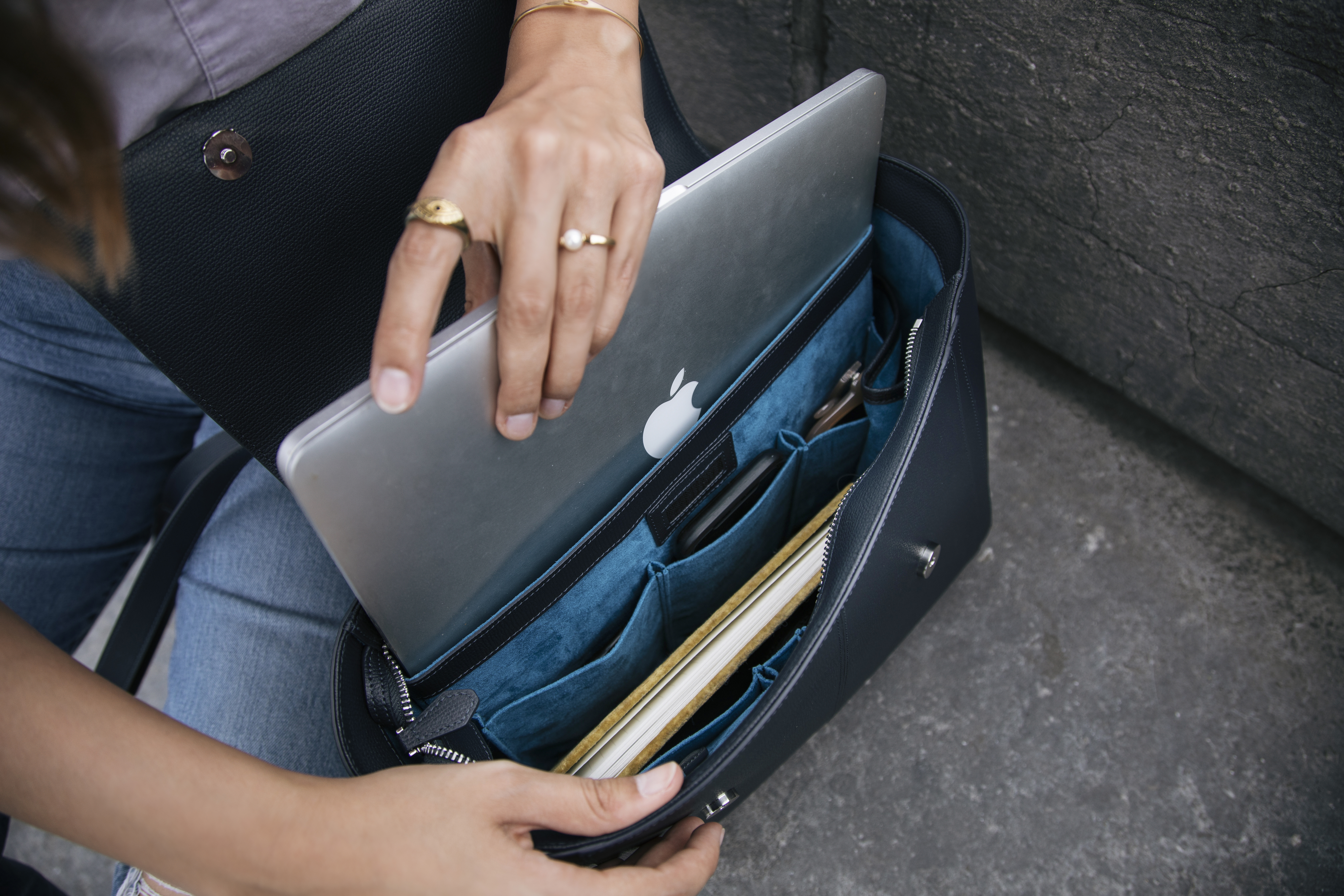 Photos by Felicia Van Ham
Created in collaboration with Belgian brand KAAI. Shop the brand online or go try them first in their beautiful Antwerp boutique.

What do you think? Would you invest in a high-quality bag that would make your work life just a tad easier? Plus, does Belgian design get your priority? I'd love to know your opinion!