Okay guys, I have been DYING to share these photos with you! Today is all about the most epic coat that is currently available in all highstreet stores. I spotted this ah-ma-zing Monki sheep coat on ASOS last week and fell in love right away. Since I would head to Stockholm this week, I could stop myself from grabbing my credit card RIGHT in time. First, a fitting session!
If you have ever shopped at Monki, you know about their weird and especially large fittings and sizes. Even with my size 38/M and 178cm, I almost drowned in the M/L sized coat. Don't worry if you're a petite, because I can point out a few much tinier ladies that are rocking the XS/S as well! Check out pretties Anna Nooshin and Stephanie Broek that still fit this massive coat with a lot less centimeters. Let's form a happy bunch of sheep lovers together! (That might sound weird. Sorry.)
Anyway, this is what I wore for flying back from Stockholm (will tell you more about this trip soon), shot in front of my new favourite hotel in the world. If you can, treat yourself to the Haymarket by Scandic. The velvet and brass interior is PERFECTION and now and then I still think back of the breakfast with tears of joy. Have I mentioned the pink flamingo in the shower…?
I'm off to hug my new sheep now. Bye!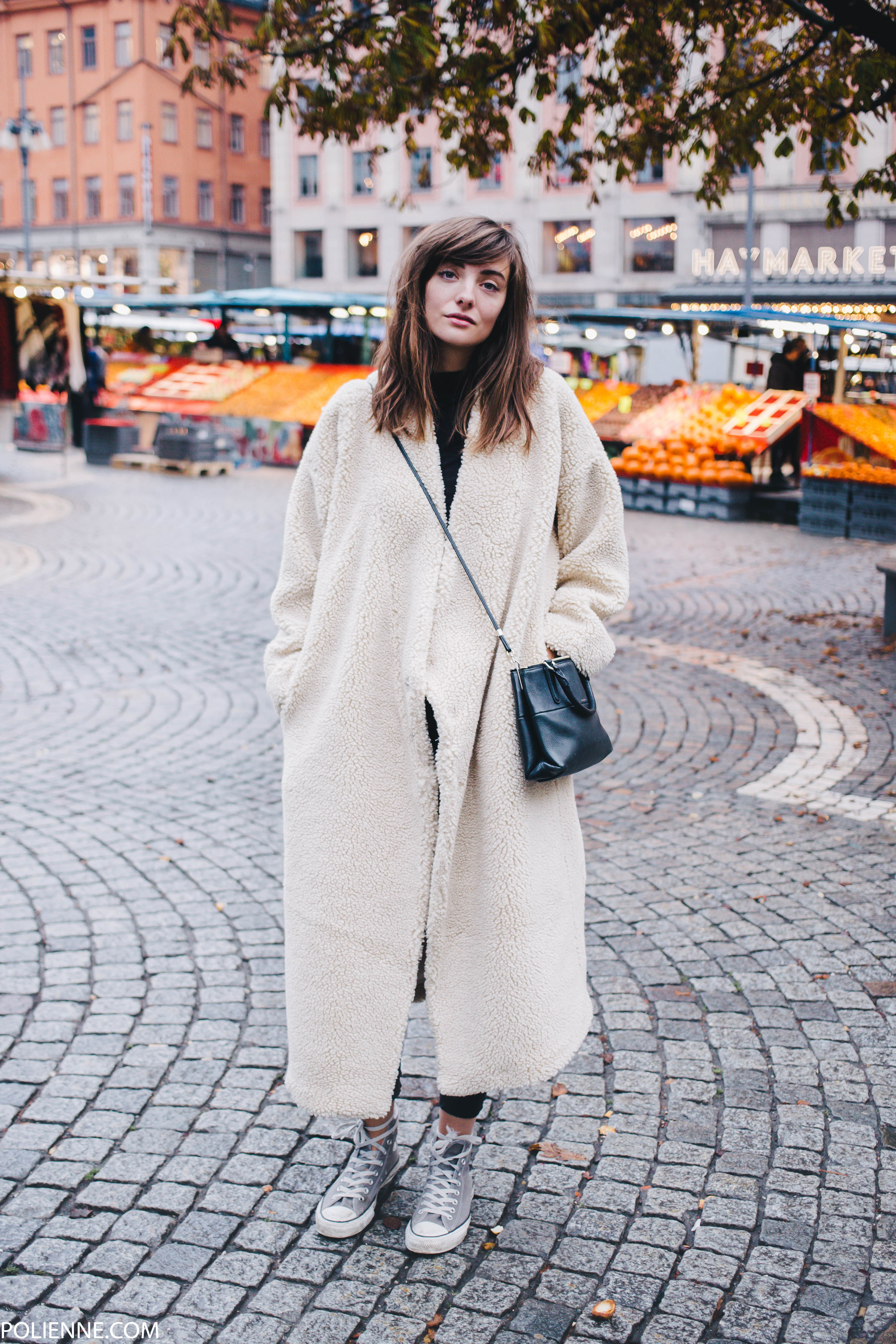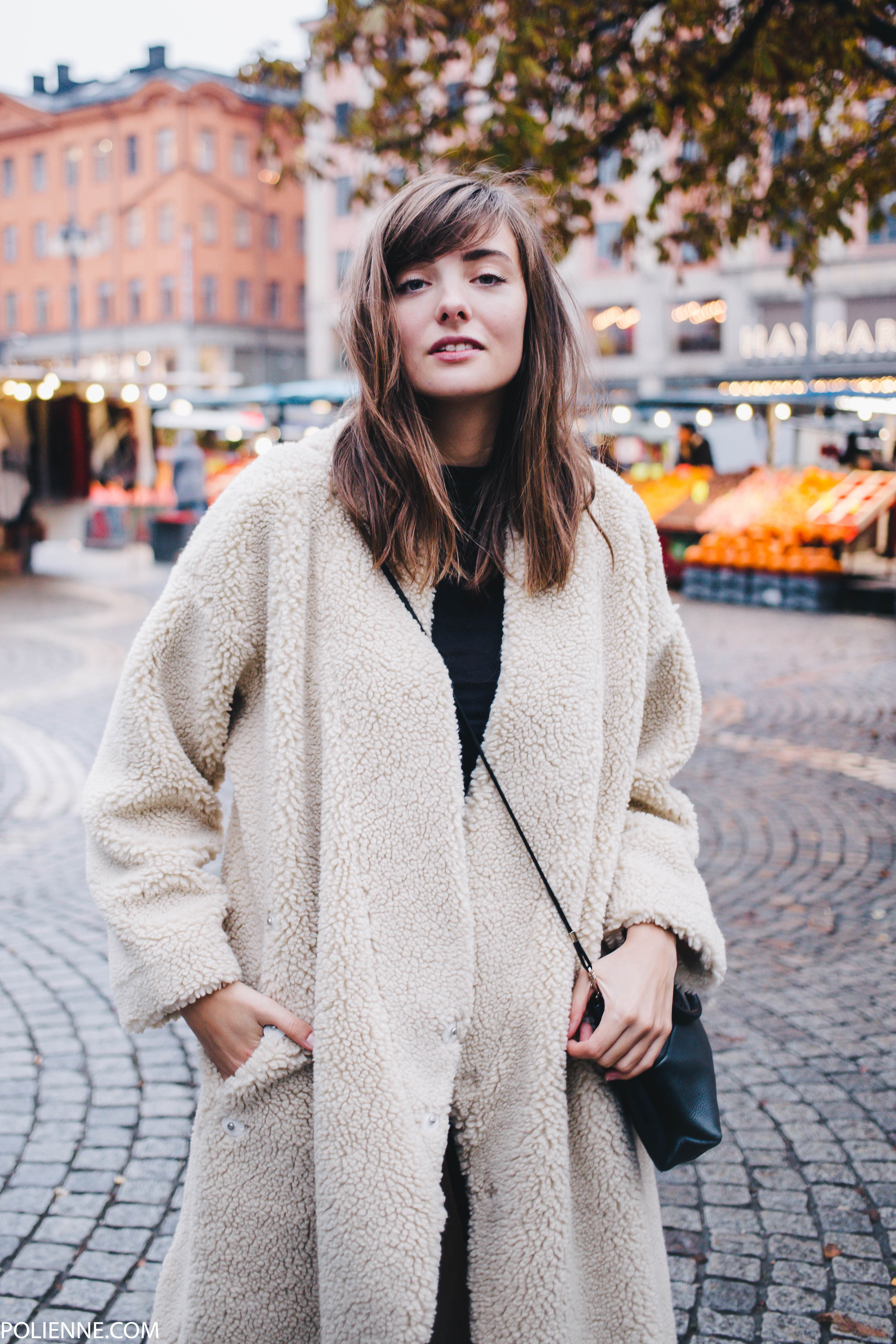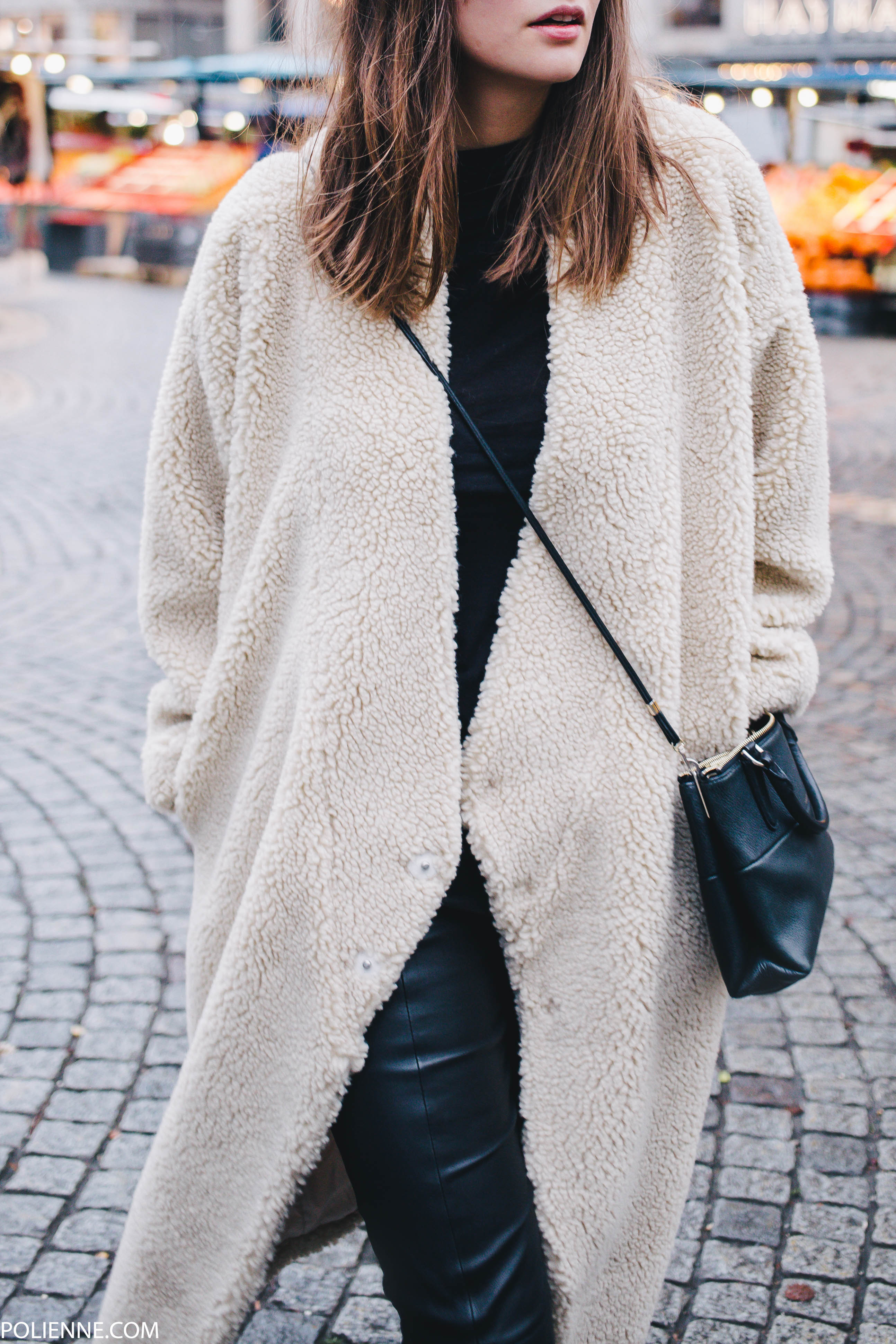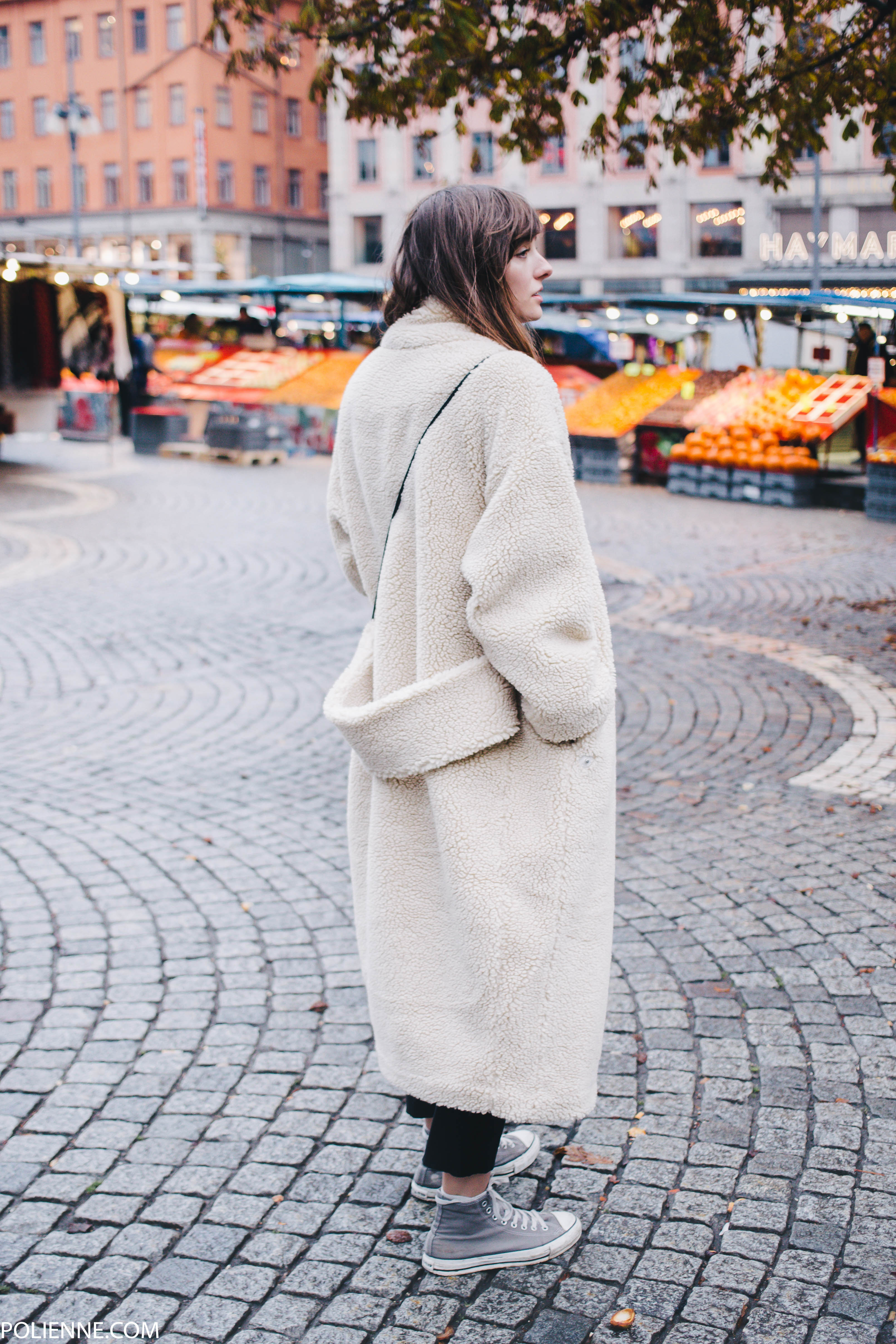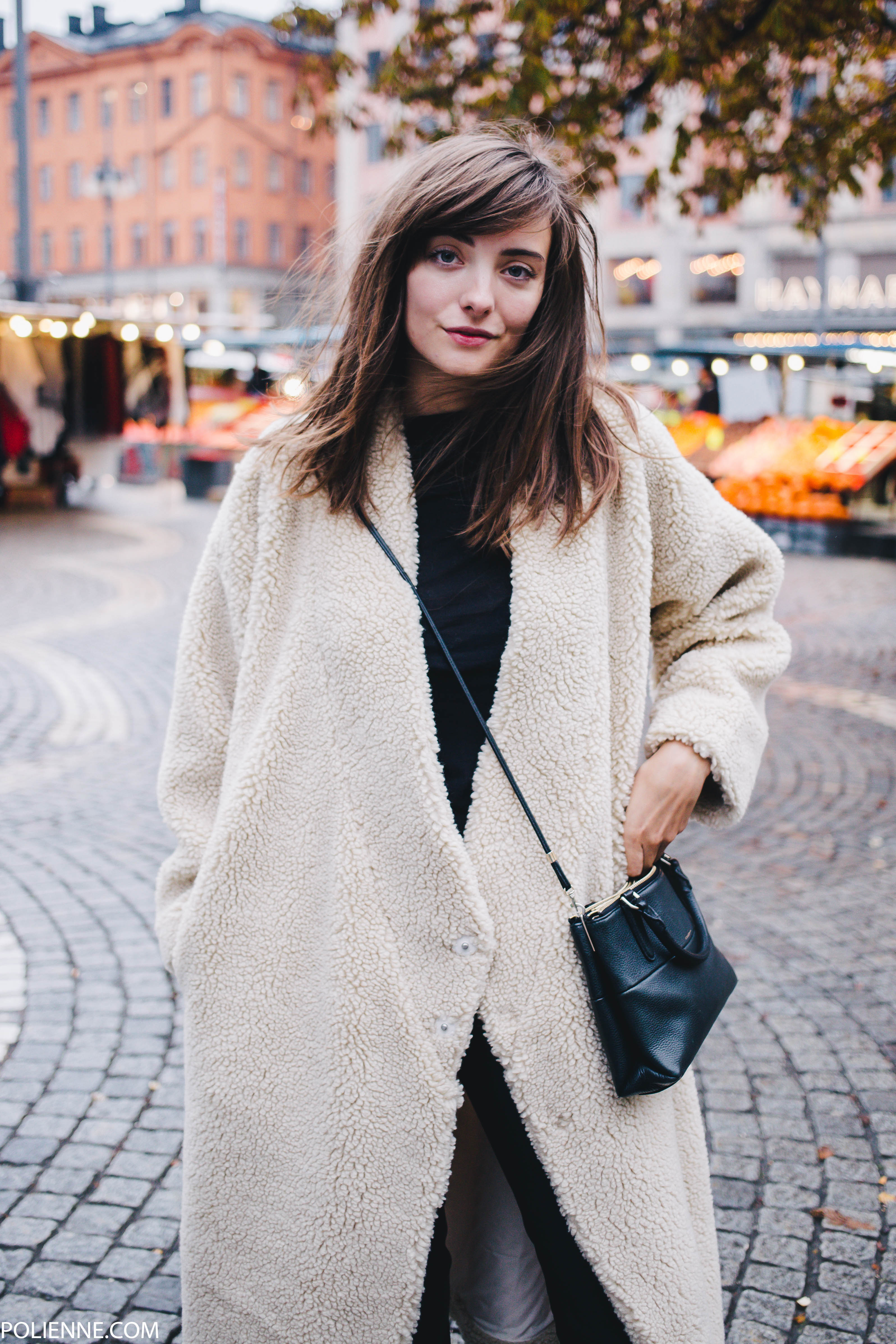 MONKI sheep coat, H&M leather pants, COACH bag, CONVERSE sneakers
Photos by Monica