Tiger print cat suits? Layering 8 prints in one outfit? When first seeing the KENZO x H&M campaign pictures a few months ago I decided to keep my money in my wallet for the Swedish brand's latest collaboration. But when the second batch of pictures was released a few weeks ago, I was baffled. Those pyjama pants! That red tiger print maxi dress! That super kitch but very epic deep blue double breasted coat! My wishlist grew bigger and bigger by the click. However, the styling of these, admittedly, blatant pieces looks pretty scary when you compare it to your own daily outfits. That's why H&M asked me to style my favourite pieces in a more casual and wearable street look!
I picked the print I loved right away and opted for those stunning silk pyjama trousers and a bold knit. The velvet loafers add to that luxurious, almost hotel-like feeling, while the blue shirt peeking out gives the ensemble an office-proof touch. And yes, I actually wore this look to the office last week.
Now tell me, what's your favourite piece of the collection? Would you go bold and pair all of the prints together? And more importantly, are you queuing up on November 3?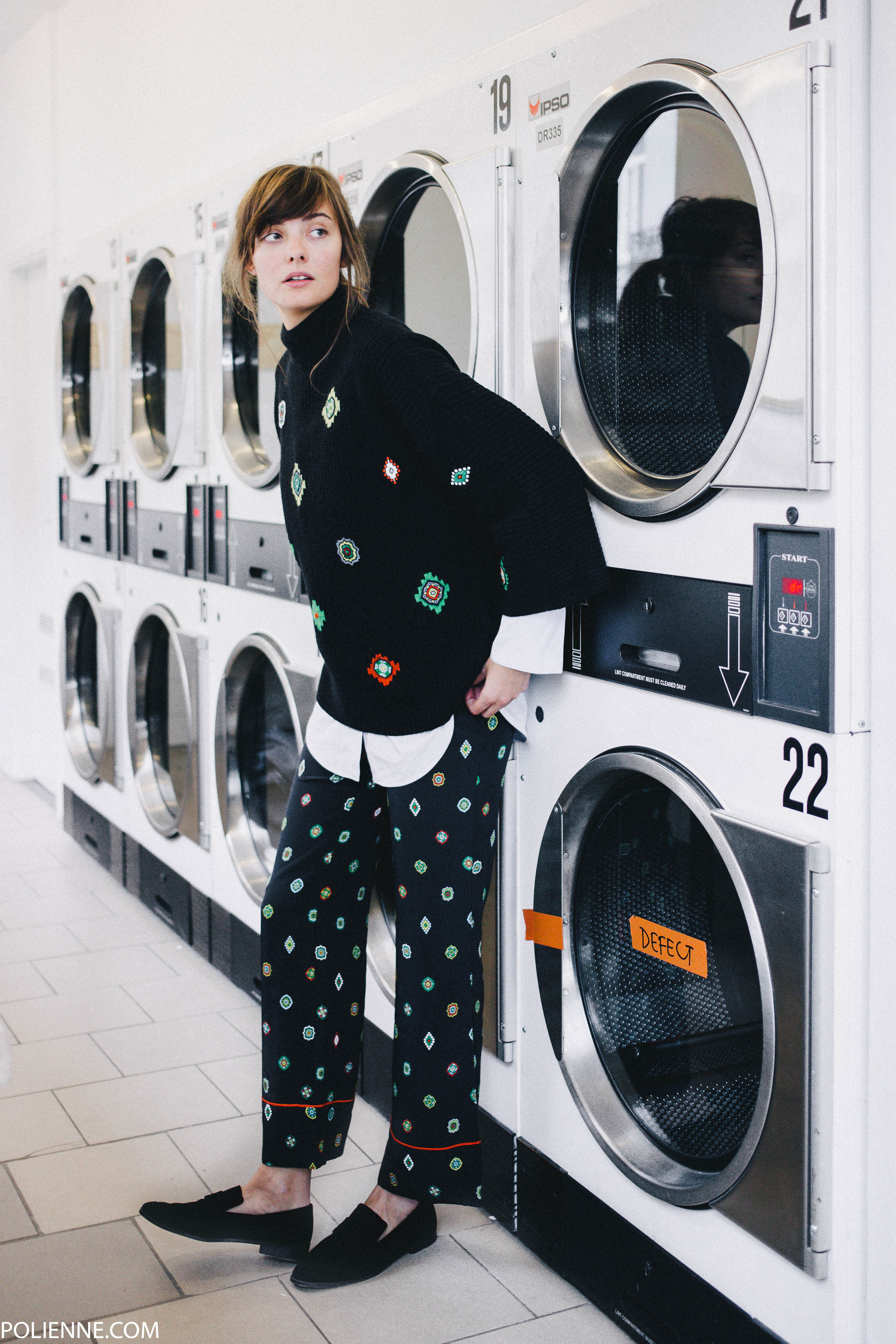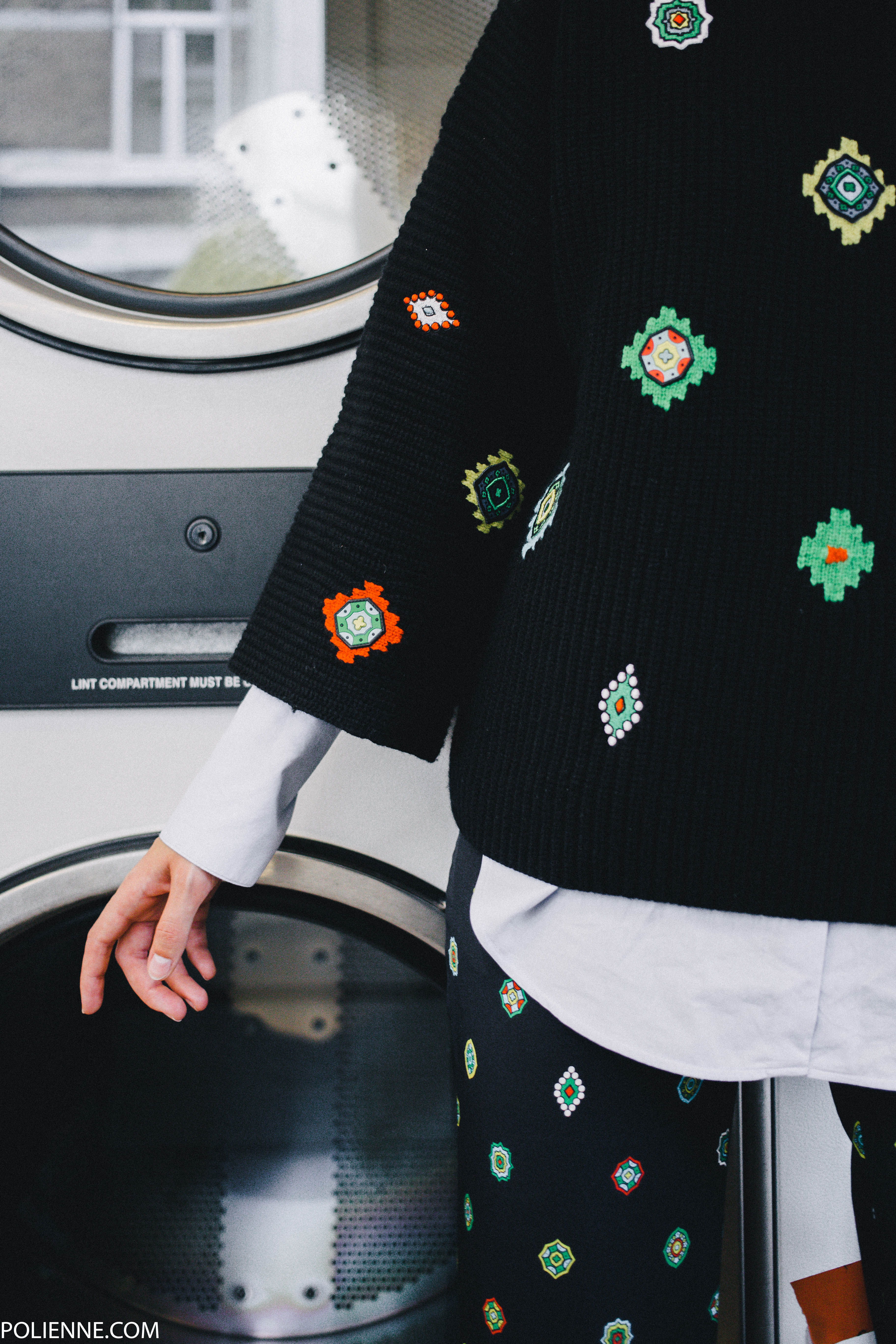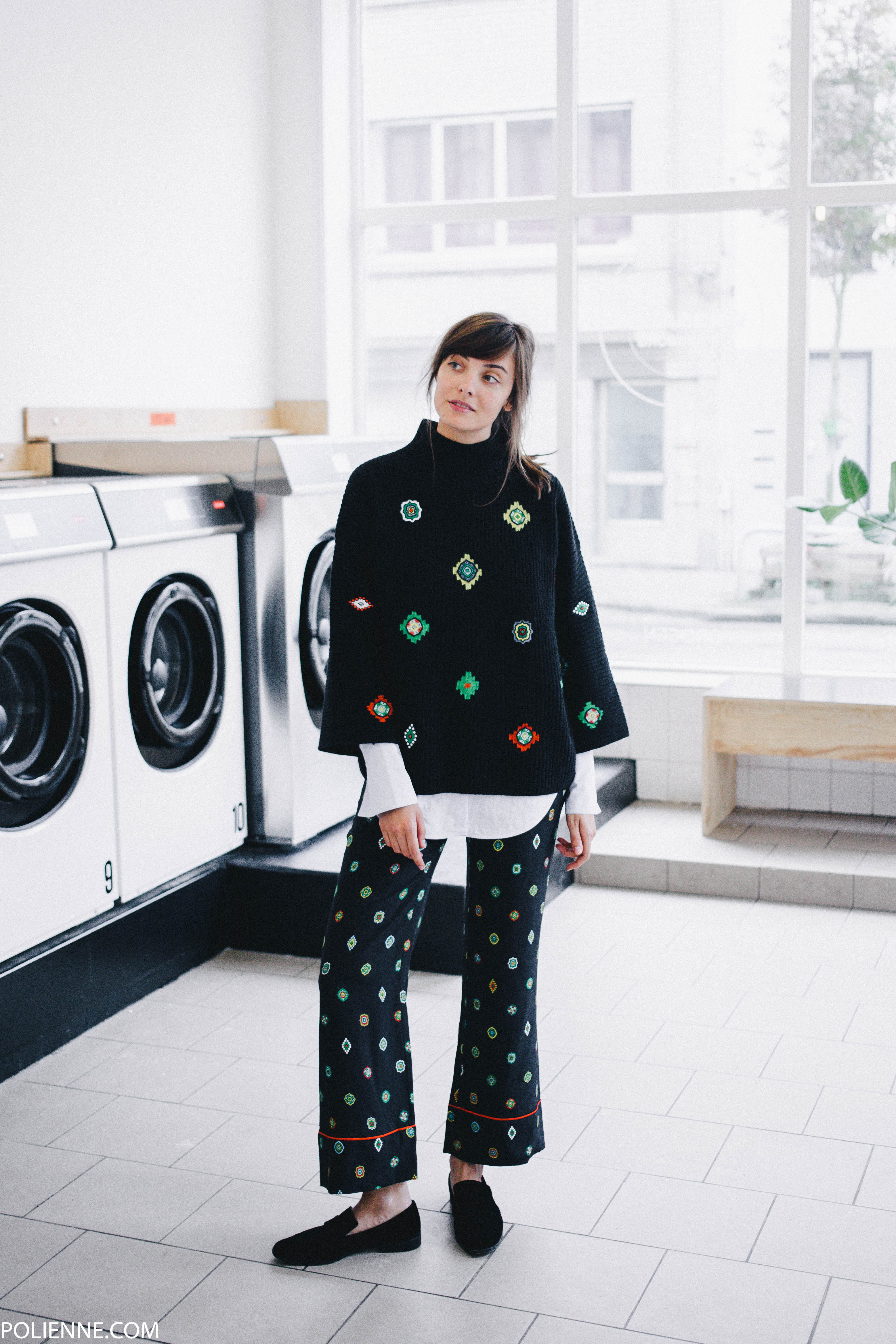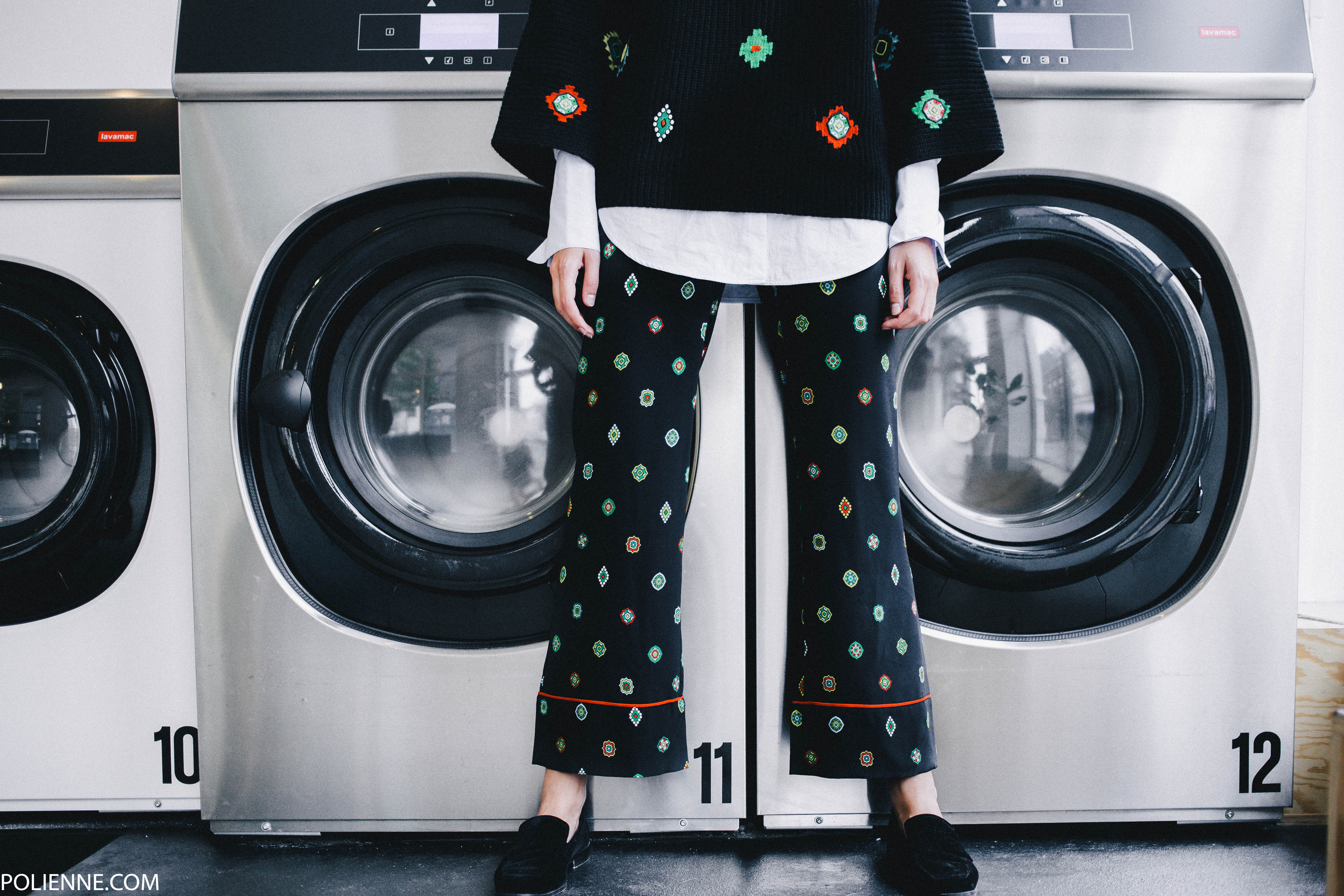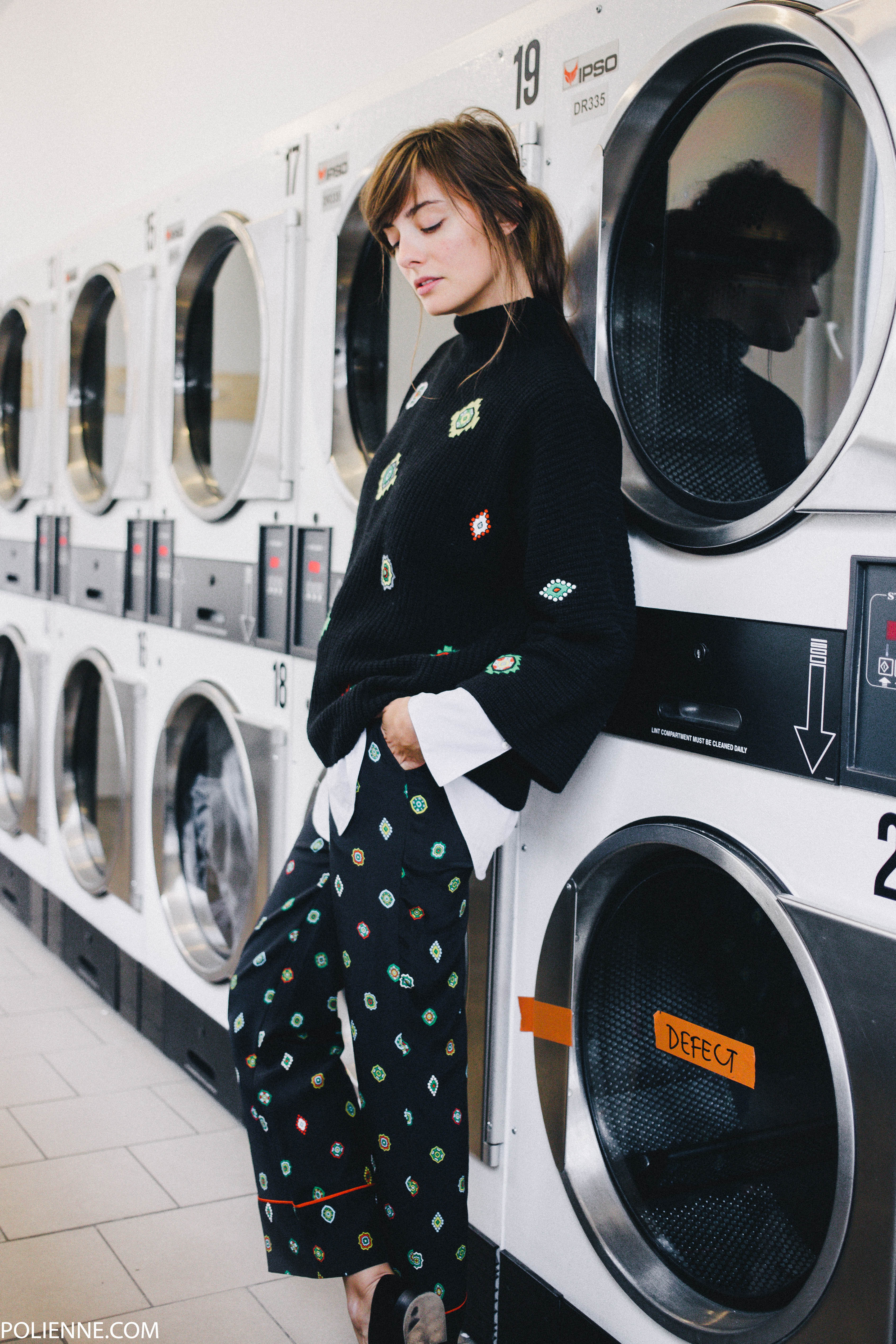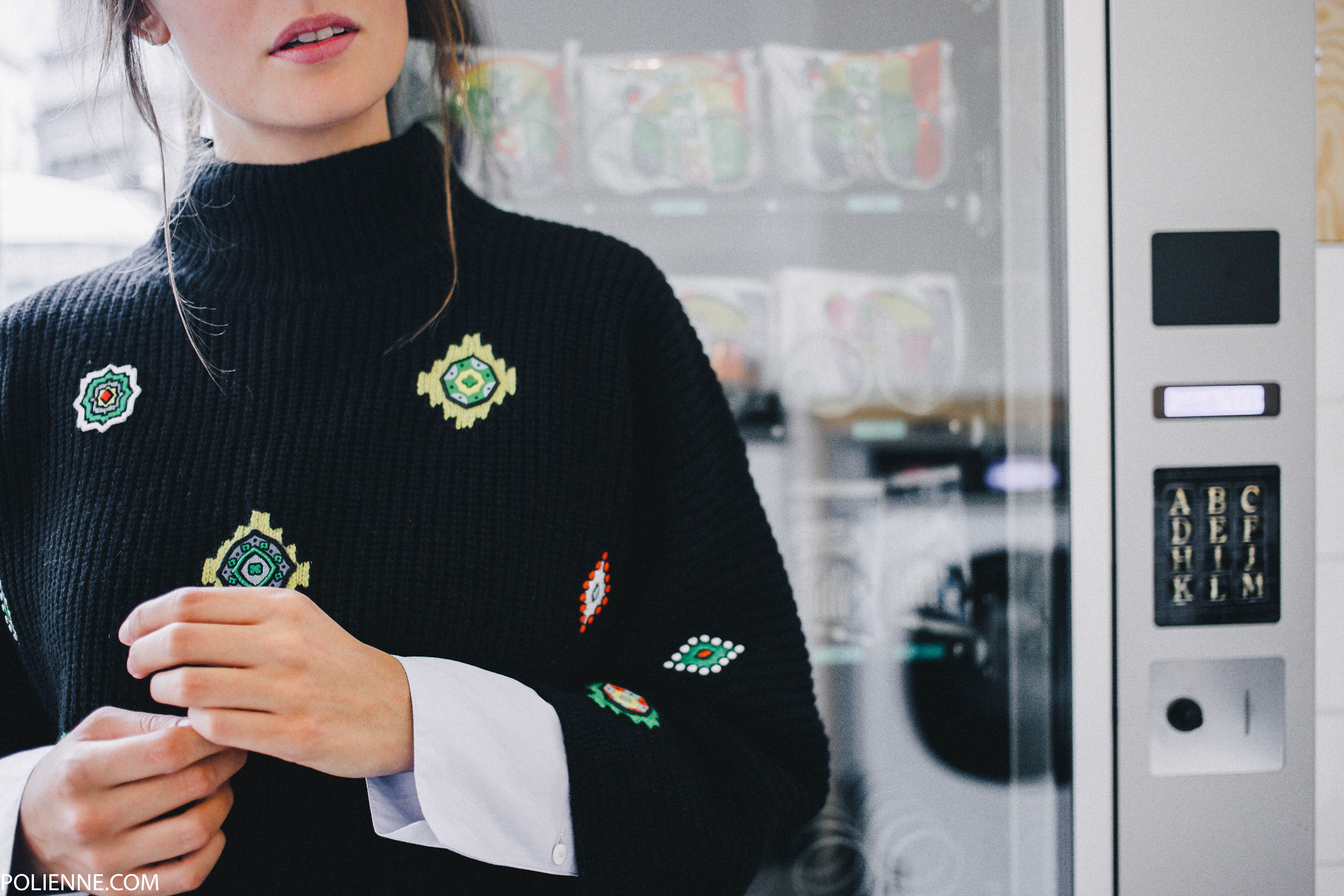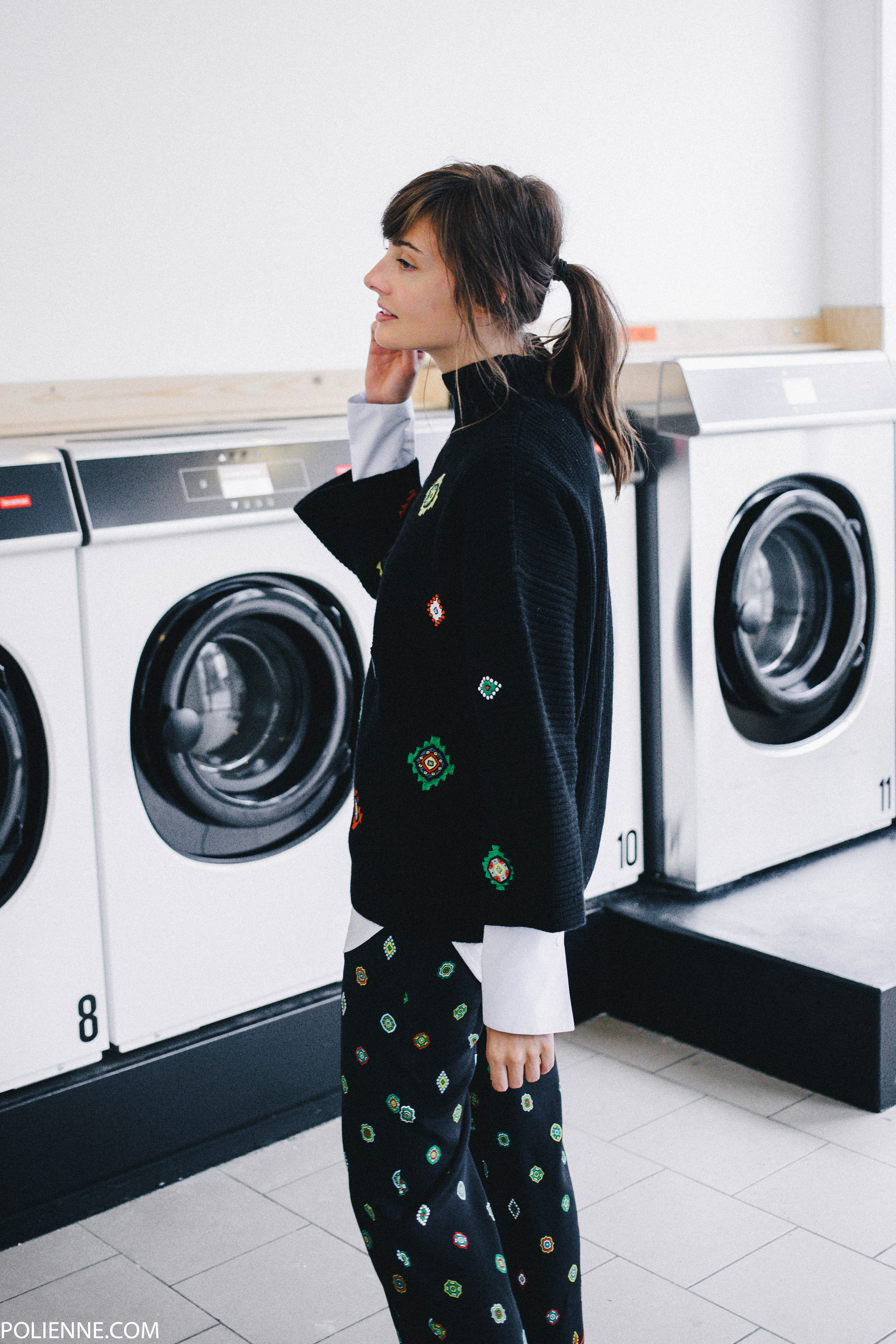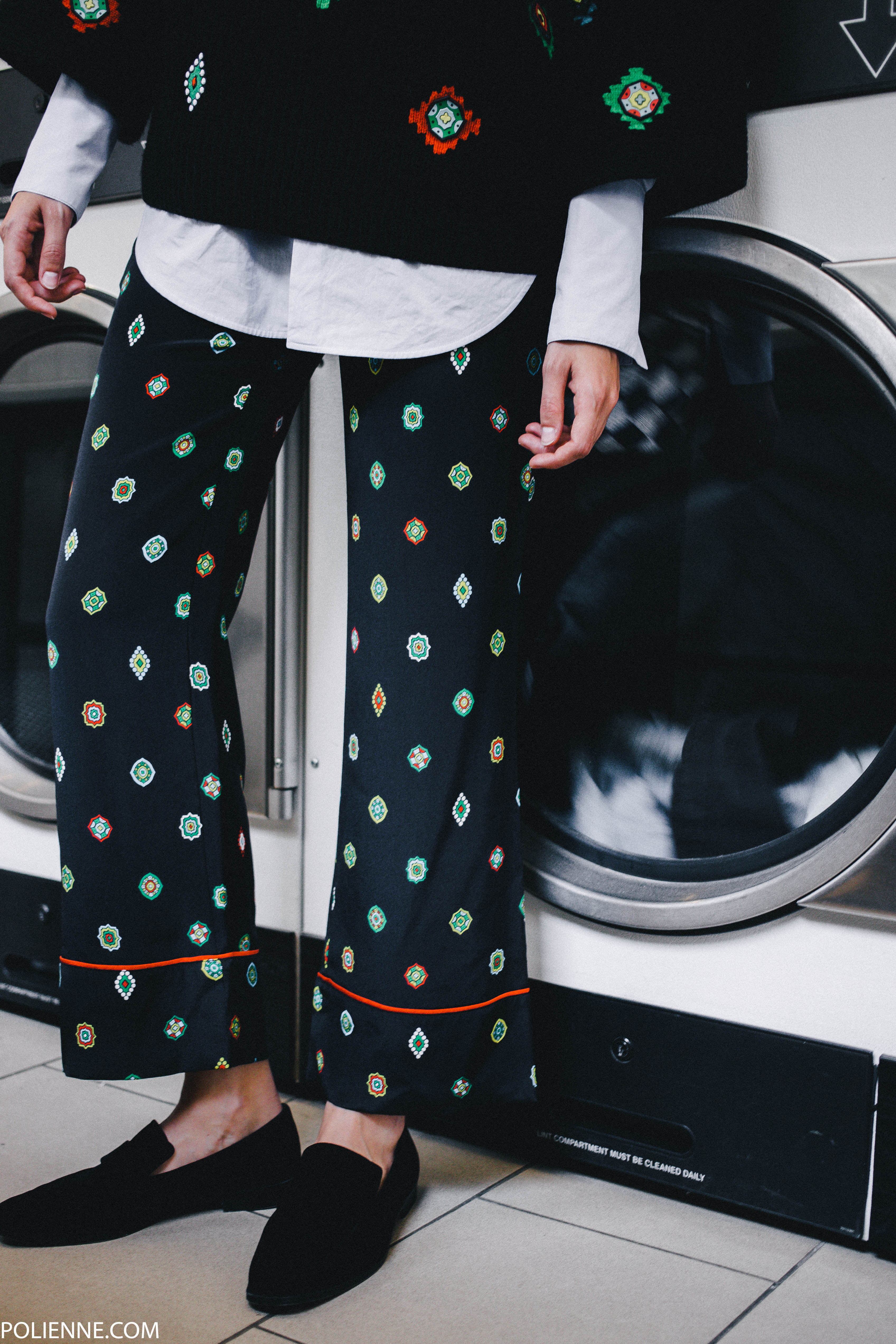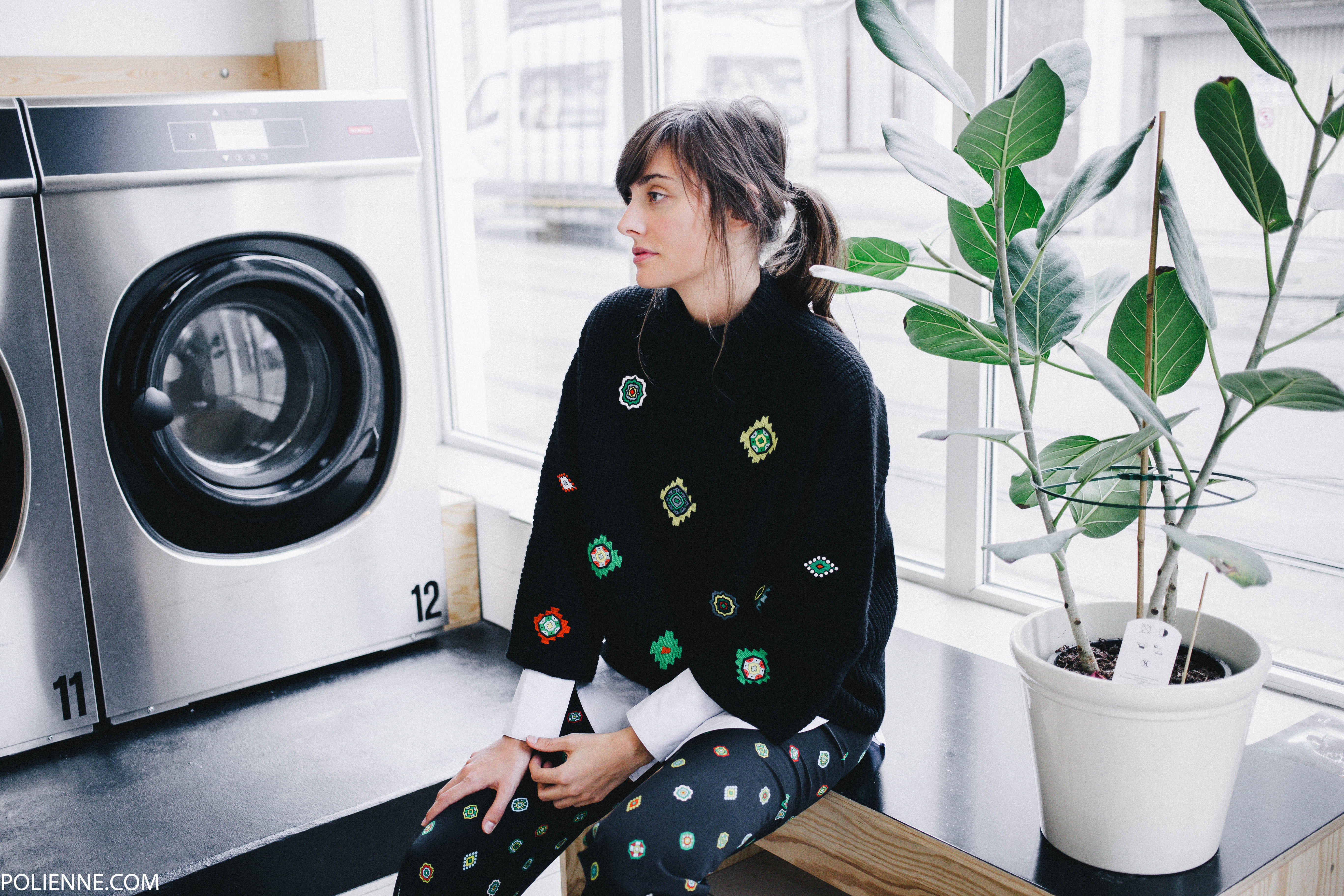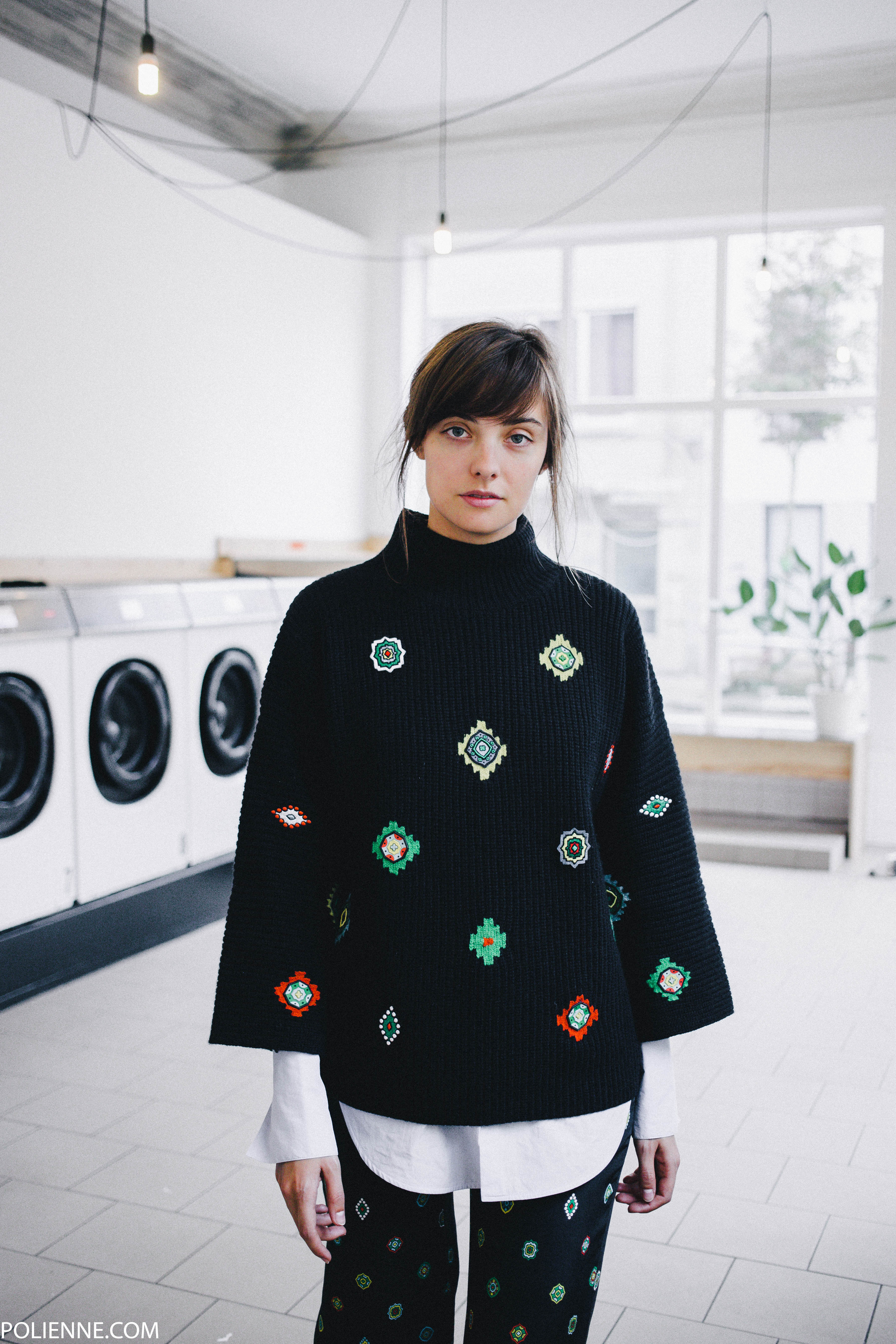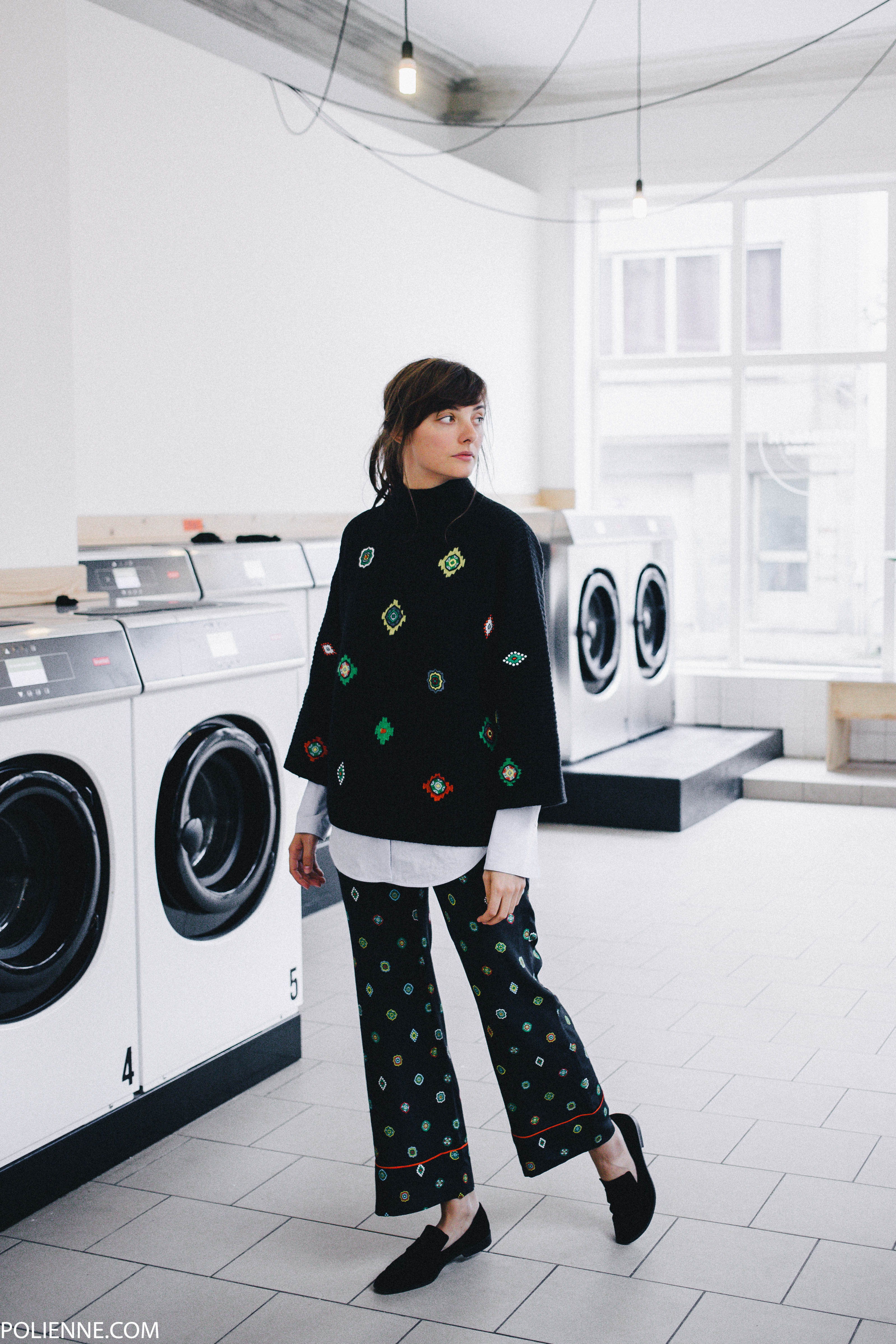 KENZO x H&M knit & pyjama trousers (in store 03/11), MANGO loafers
Photos by Lisa