Since sun seems to be pretty precious these days, Lisa and I dropped by Justine's place at the Belgian coast to soak up some vitamin D. We had the perfect weekend day starting with a homemade breakfast in the garden, a little bike tour afterwards and a quick shopping trip to Zara at noon. In the afternoon we relaxed at the beach and celebrated life with bubbles and gossip magazines. How's that for a fantastic Sunday?
Oh and Justine and I totally matched our outfits so we took some pretty pastel photos with the most delicious ice-cream <3 Enjoy these Summer vibes!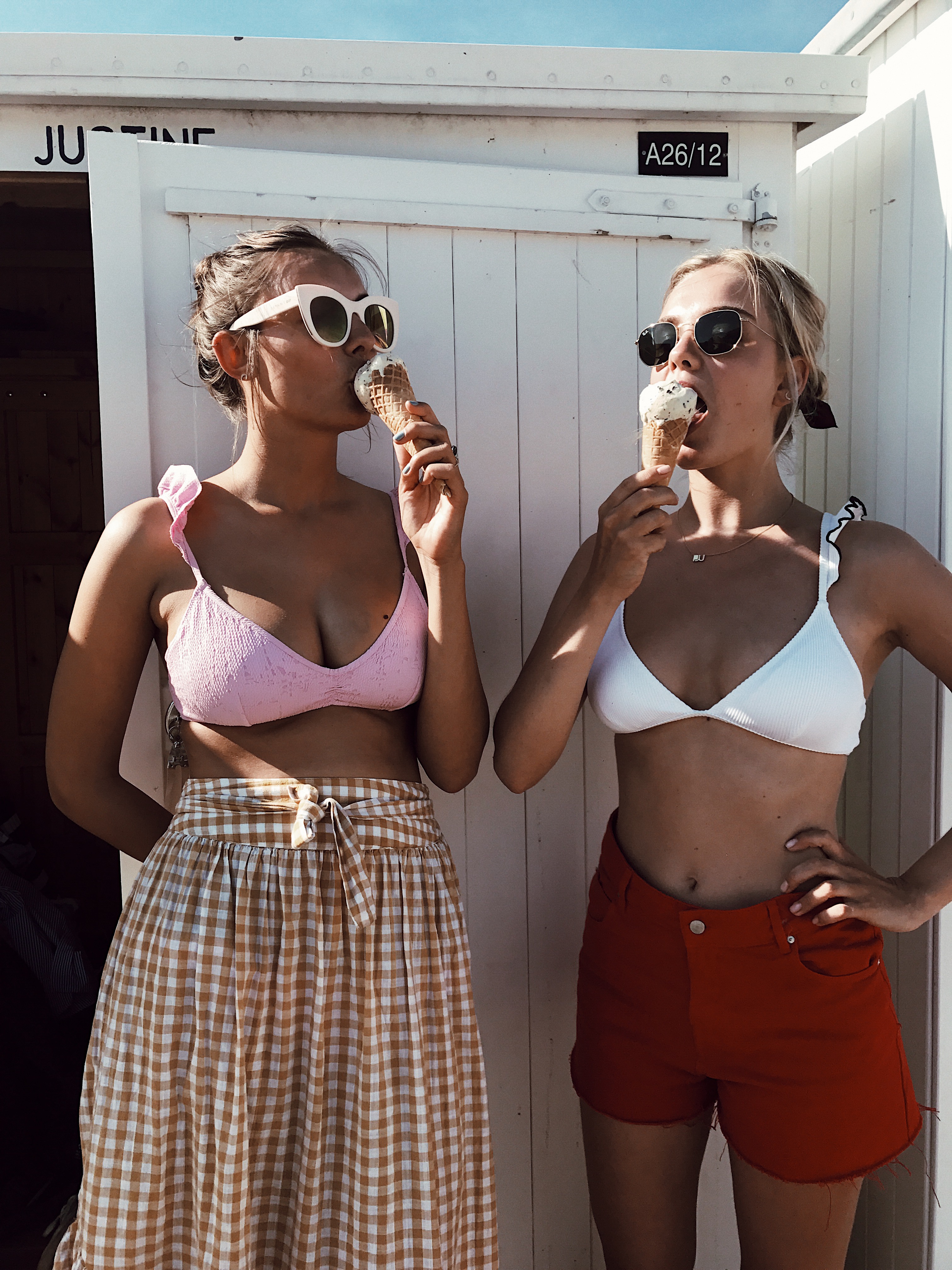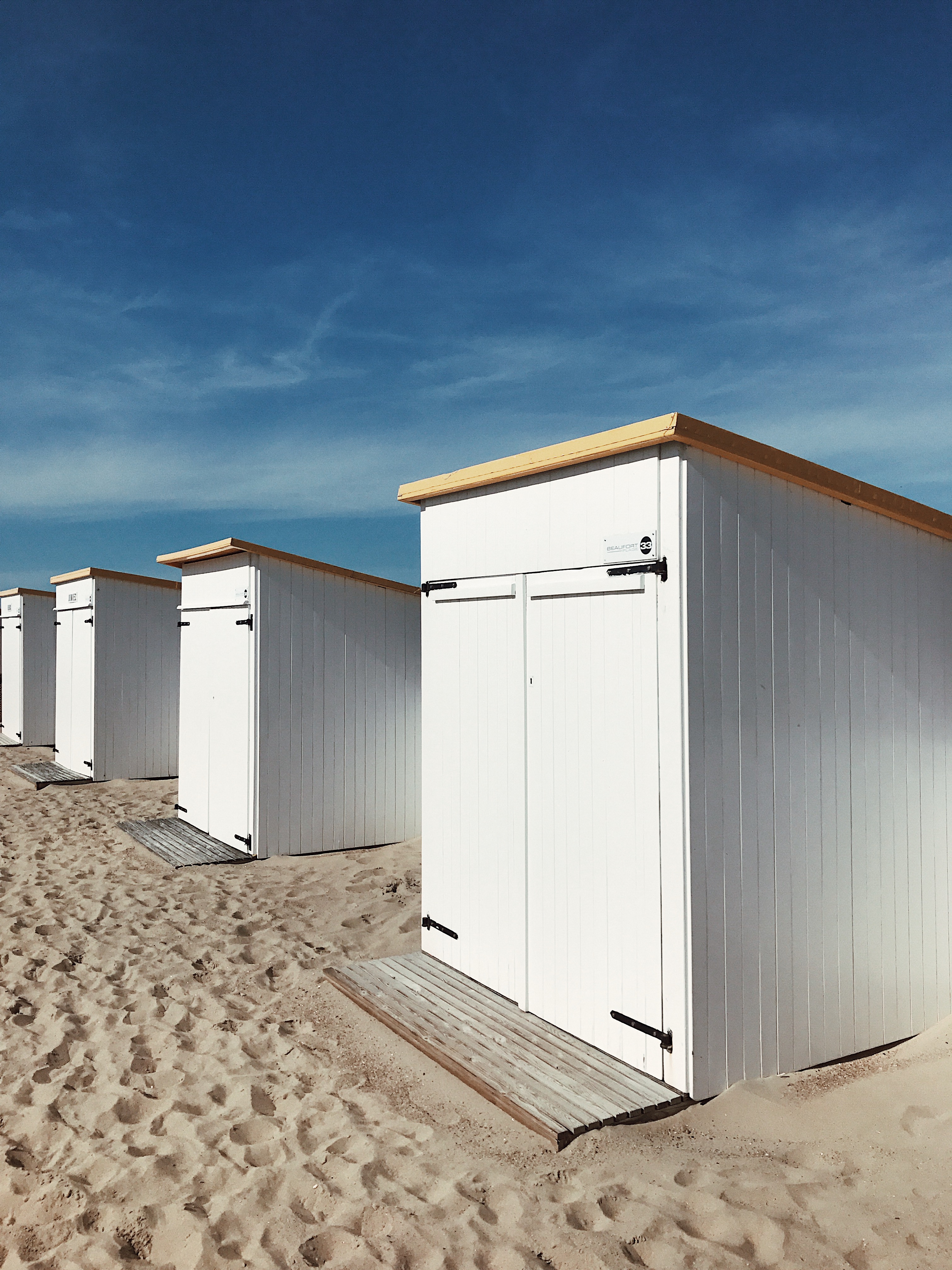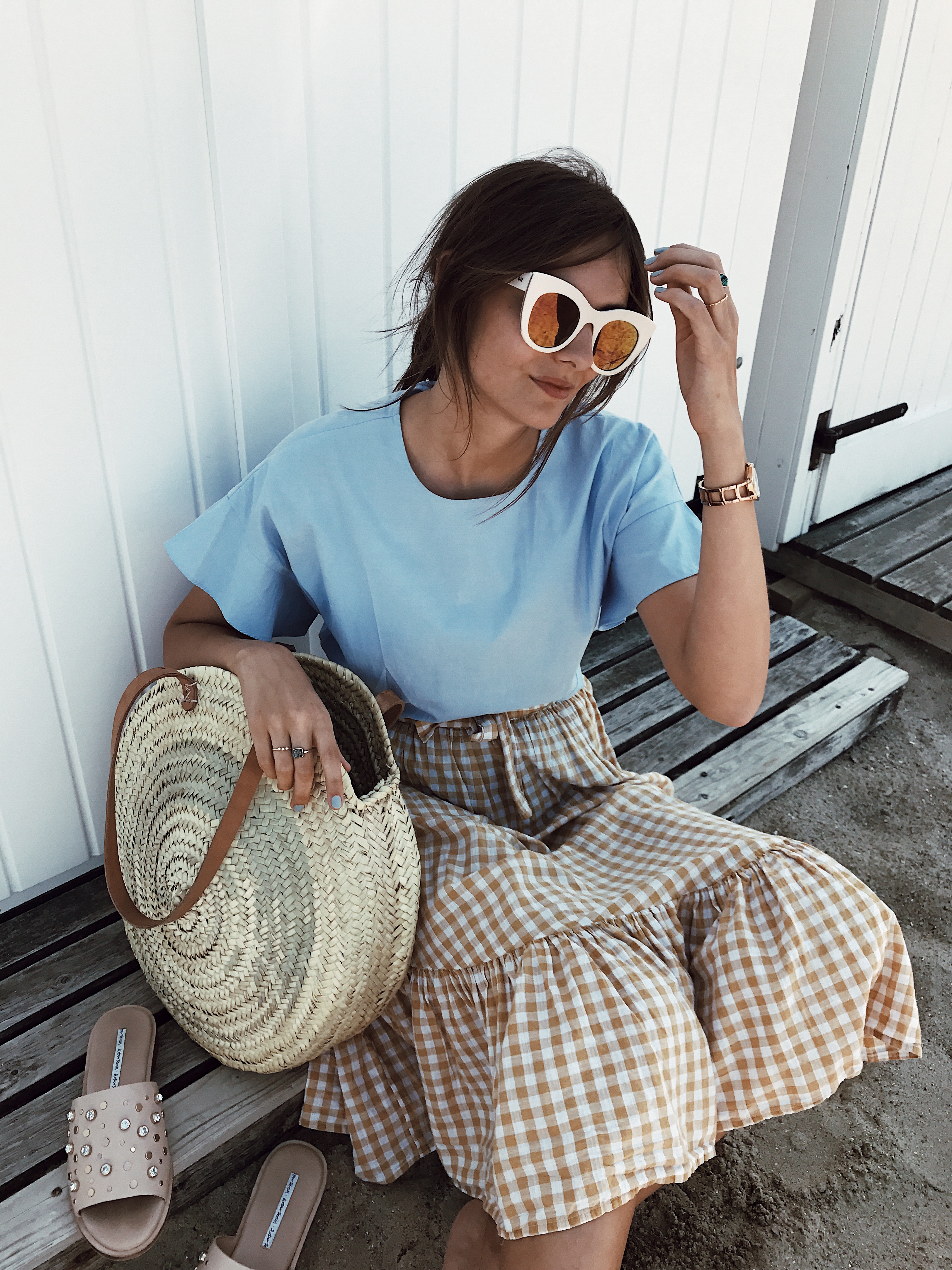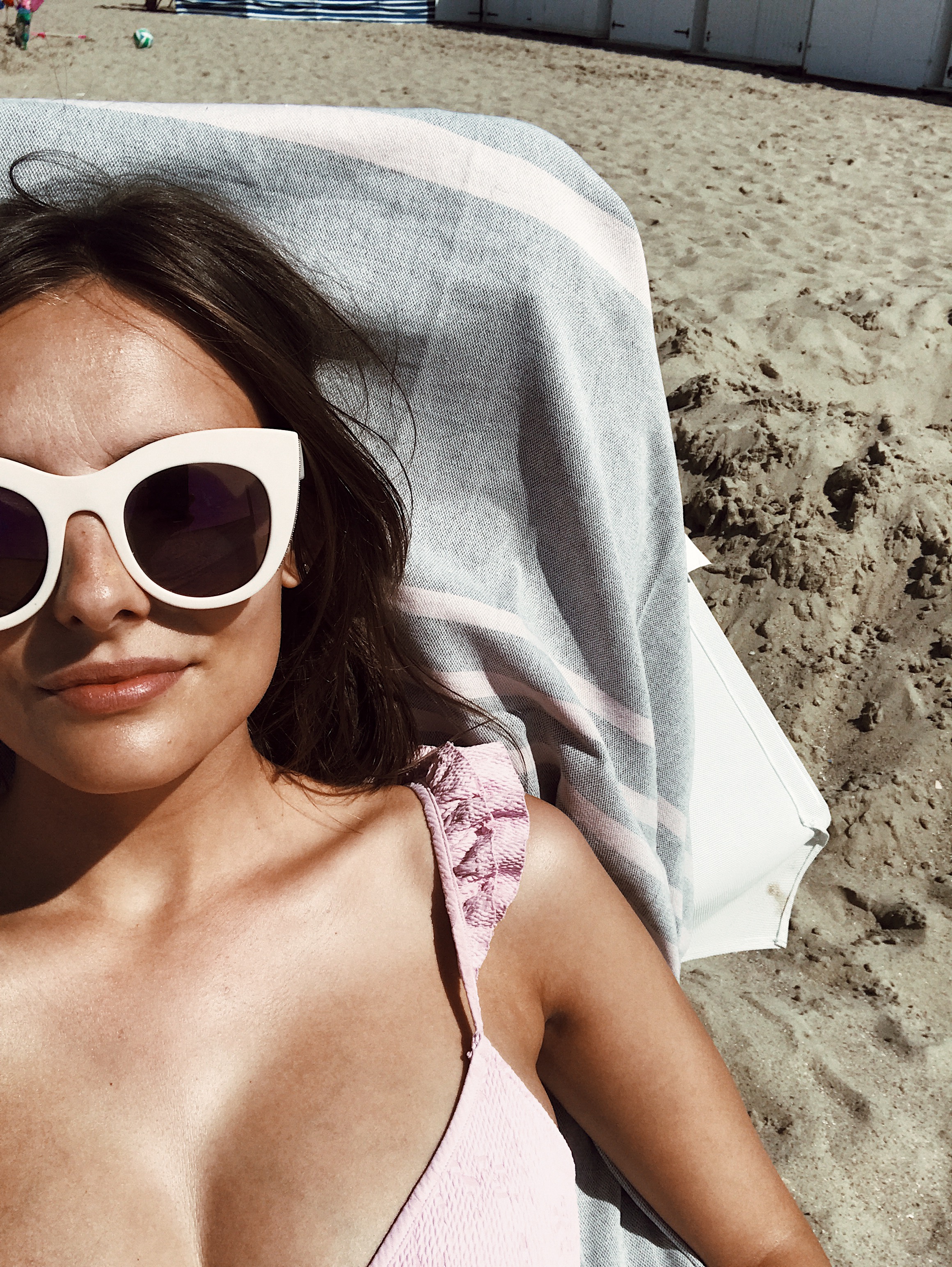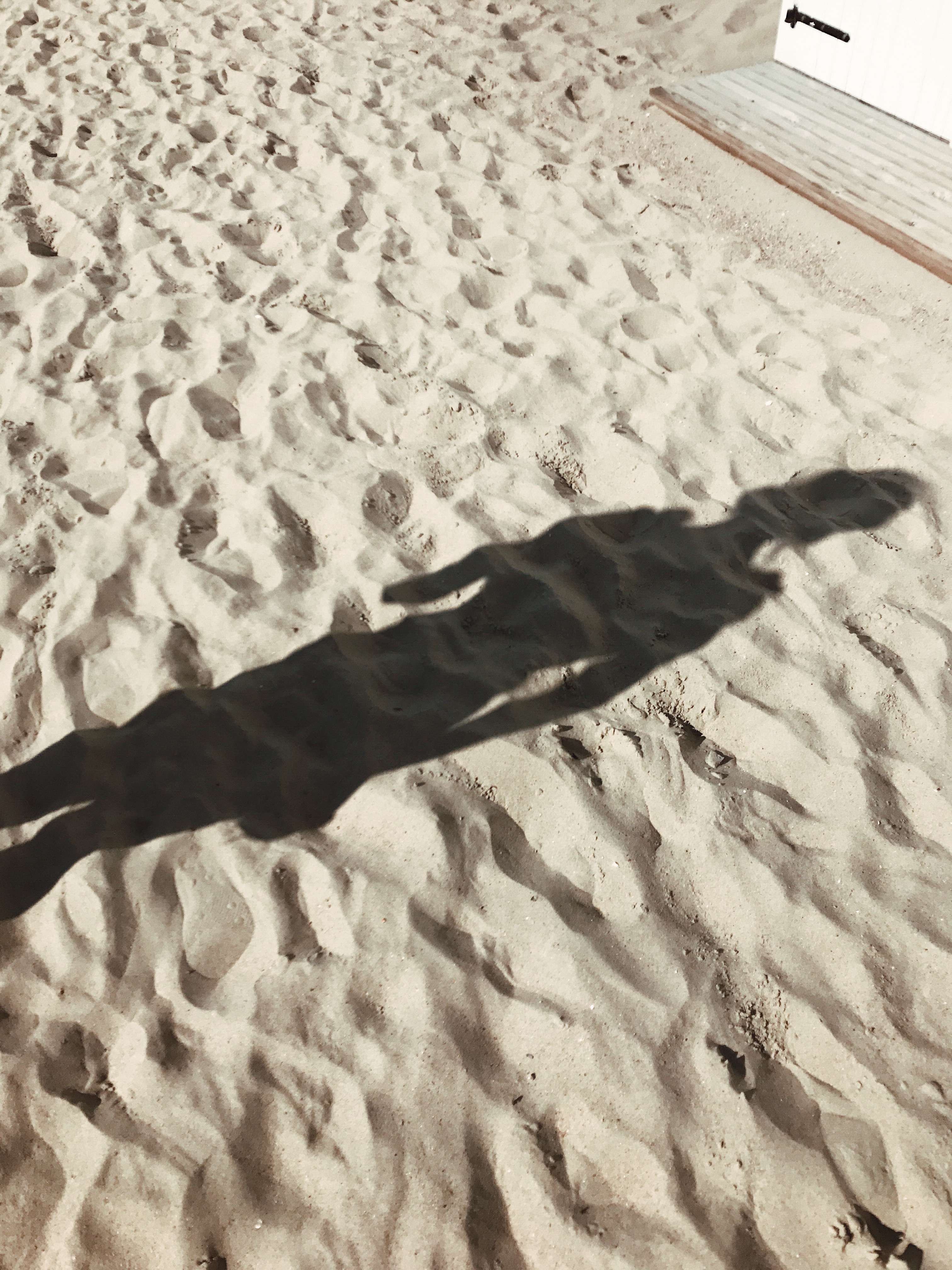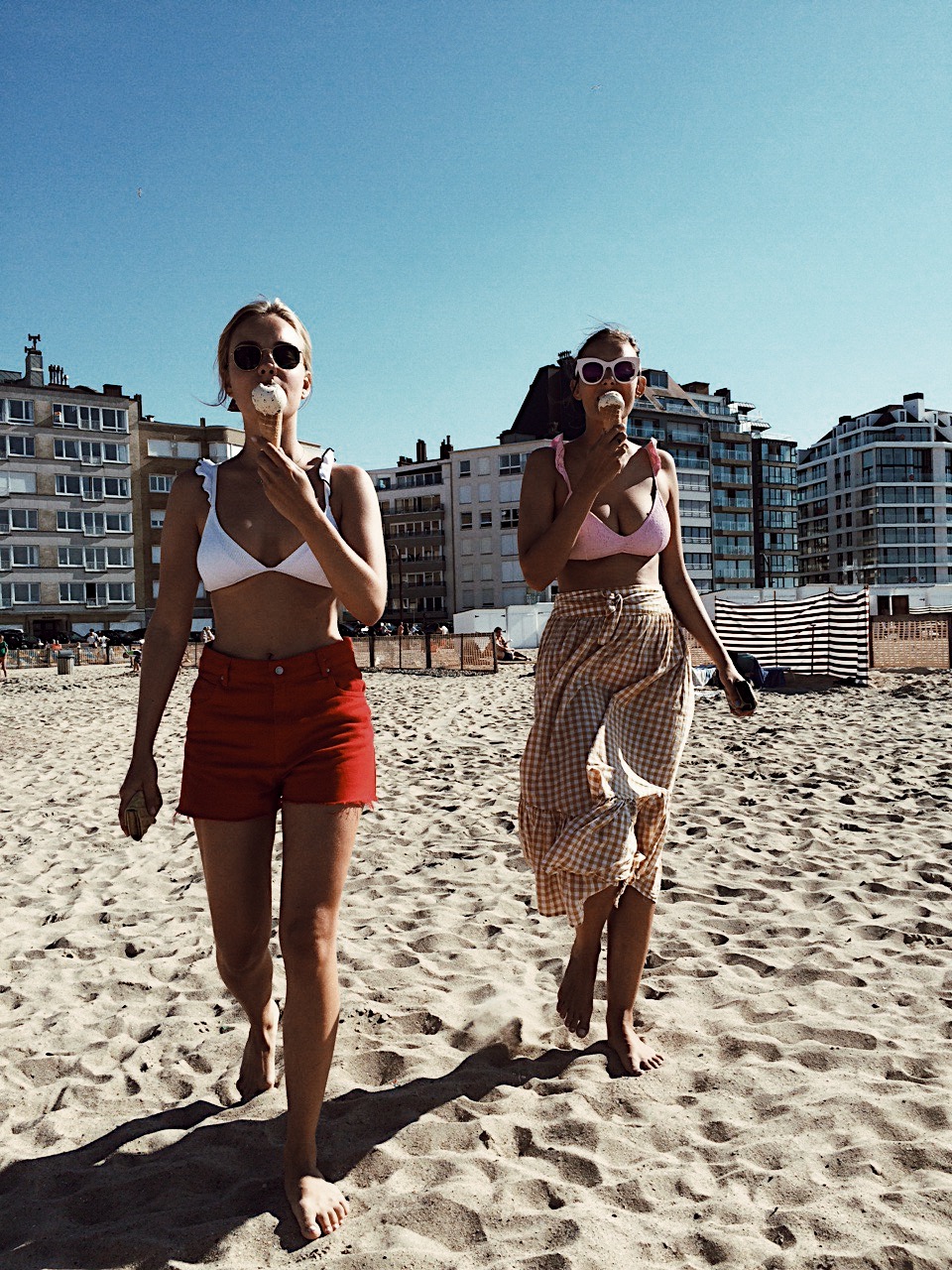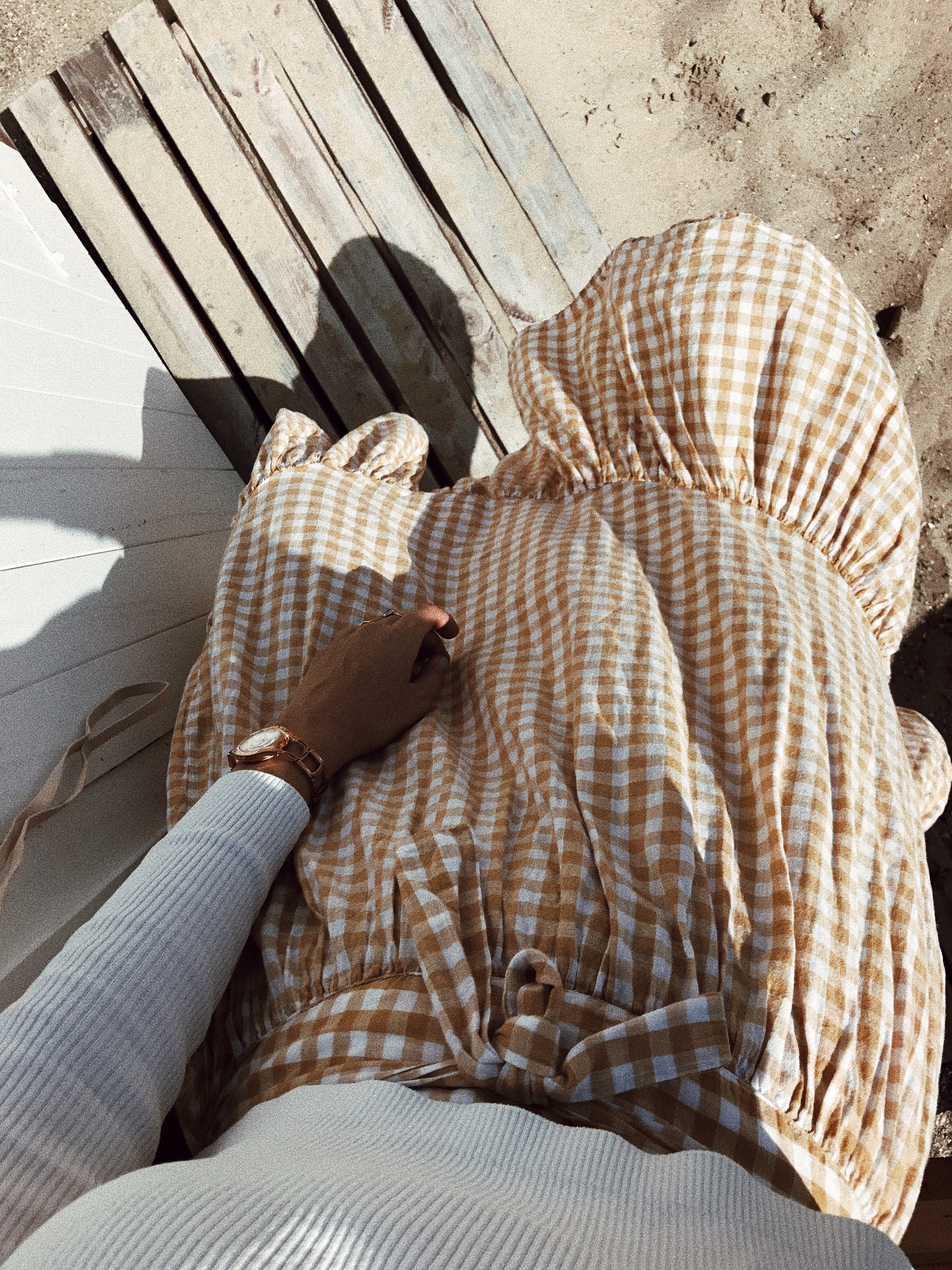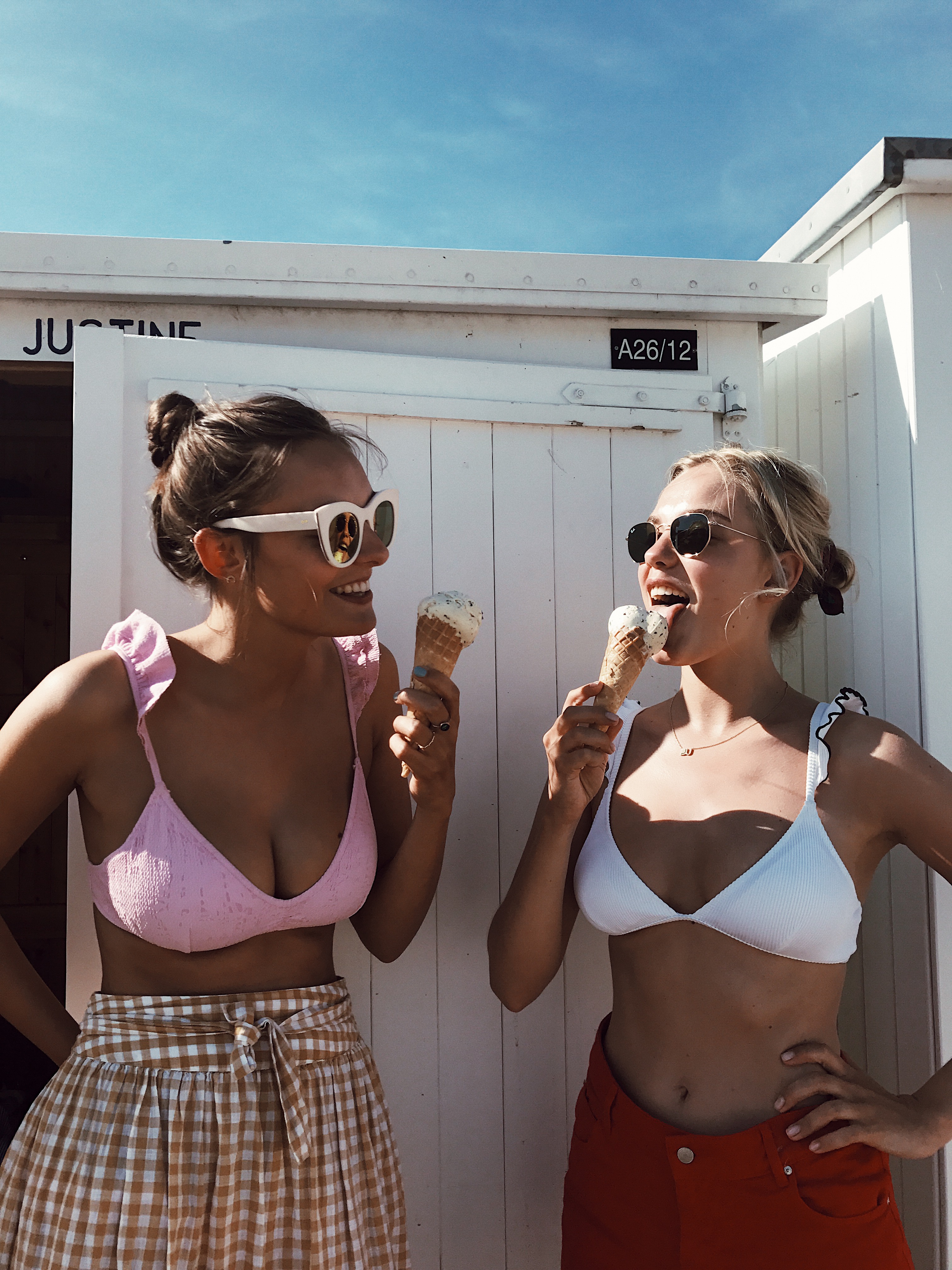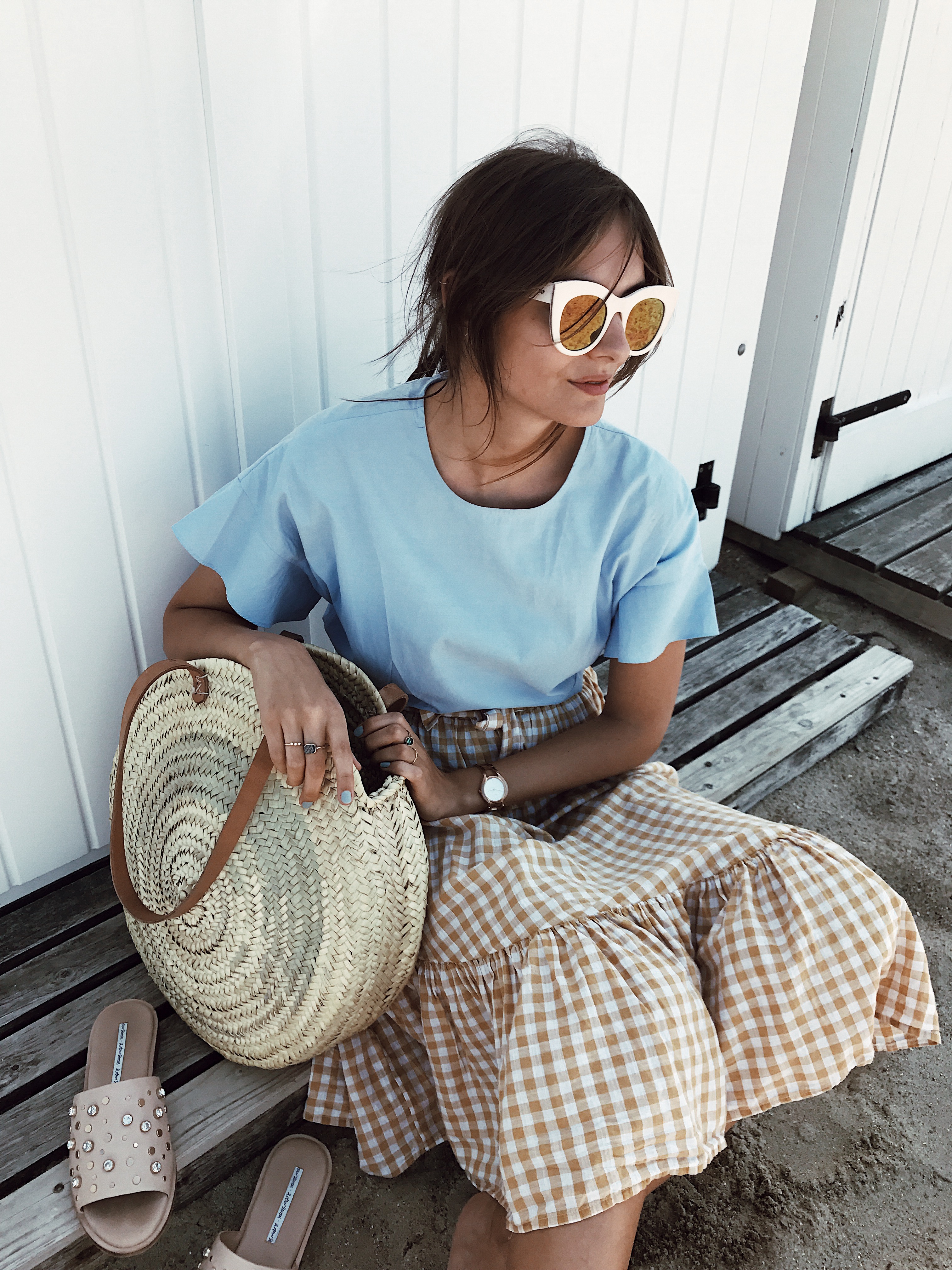 I'm wearing a pink H&M bikini, BOOHOO blue shirt top (old), ASOS checked shirt (old), & OTHER STORIES slippers (old), Justine's round straw bag from Marrakech and SKINNY DIP sunglasses. Justine is wearing red PULL & BEAR shorts and a white ZARA bikini.