When on holidays, I prefer breezy things, cotton things and nude-coloured things. Pieces that don't require a lot of accessorizing (or extra work in general) and that make you feel chic and relaxed instantly. This beautiful flowy dress is a perfect example! The subtle stripes, broderie details and off shoulder shape add up to a laid-back Côte d'Azur kind of vibe. Only this dress was worn in a much more affordable and still less discovered area: Croatia!
As I've told you the boyfriend and I organised a mini getaway in July to surprise his family that was on holidays in Croatia. I had only been to Dubrovnik once but felt that there was much more to discover in the country! This time we stayed in Medulin, near the city of Pula. It's a 14h drive from Antwerp, but totally worth it when you're staying longer than 1 week. What I loved most about Croatia? The spectacular pebbled beaches, ancient Roman ruins, the fresh and affordable sea food, plenty of beautiful national parks and the cutest tiny villages.
And one of these cute villages turned out the ideal backdrop for this laid-back dress. Let me know what you think of the outfit! Also: have you ever been to Croatia? Is it still on your travel list?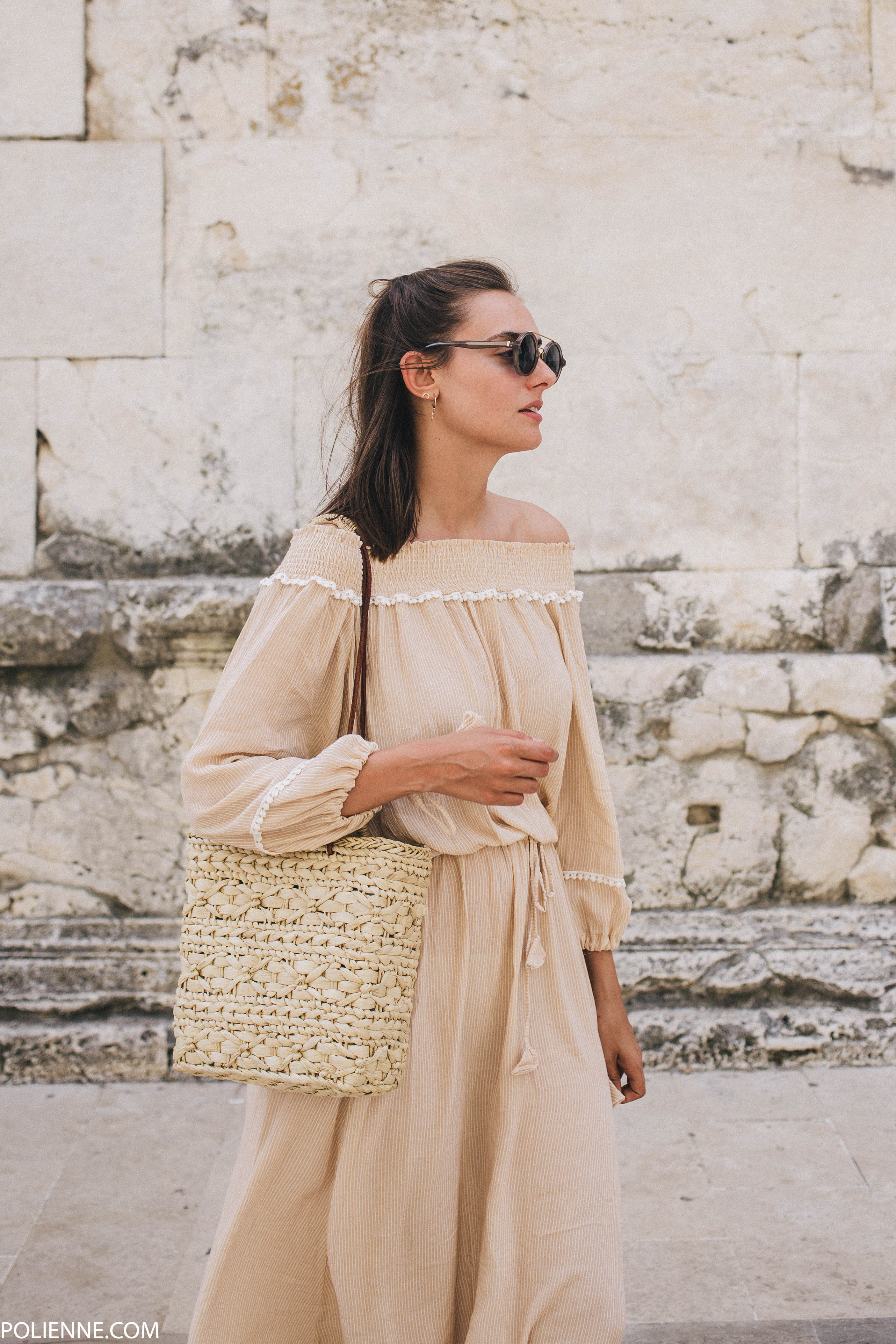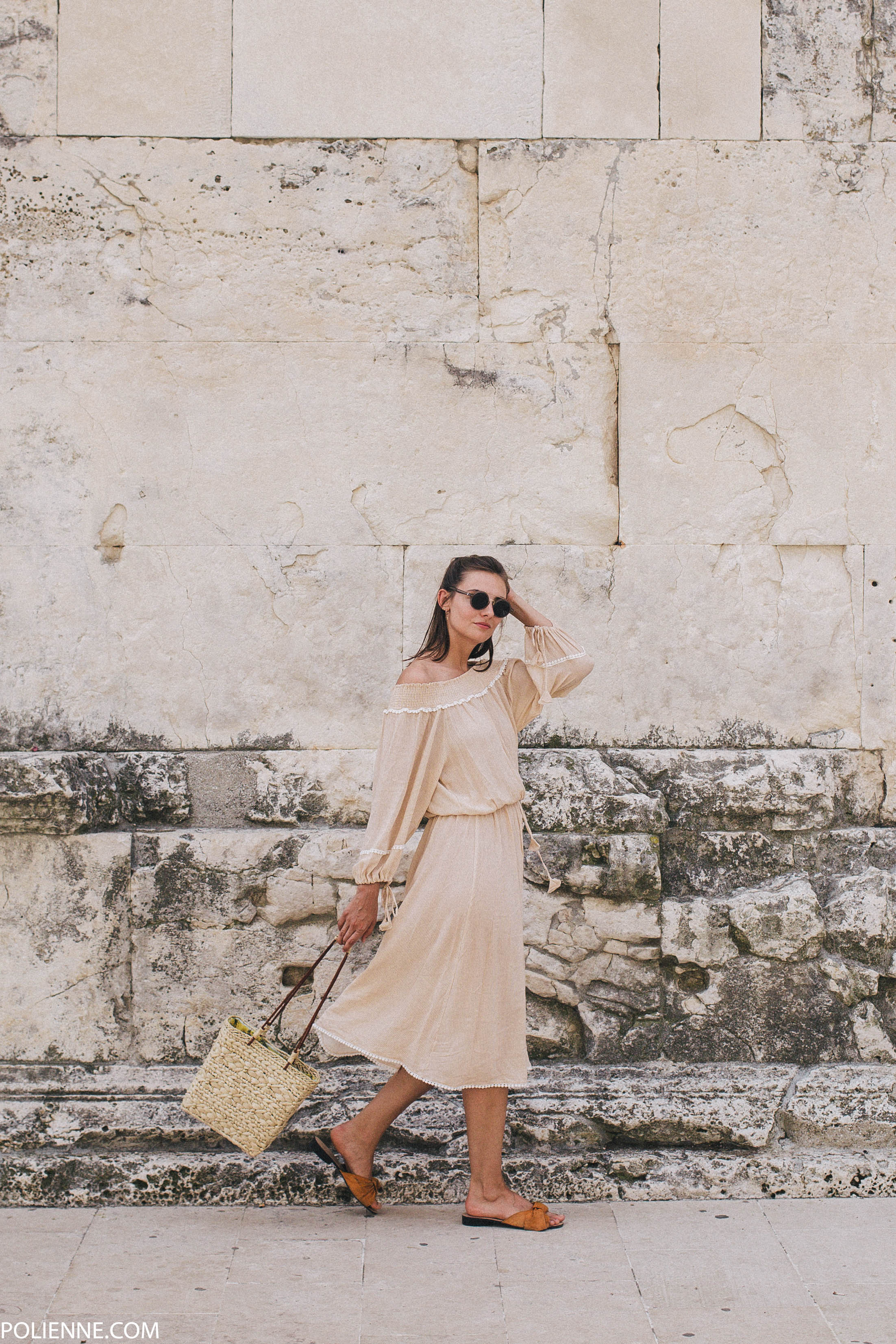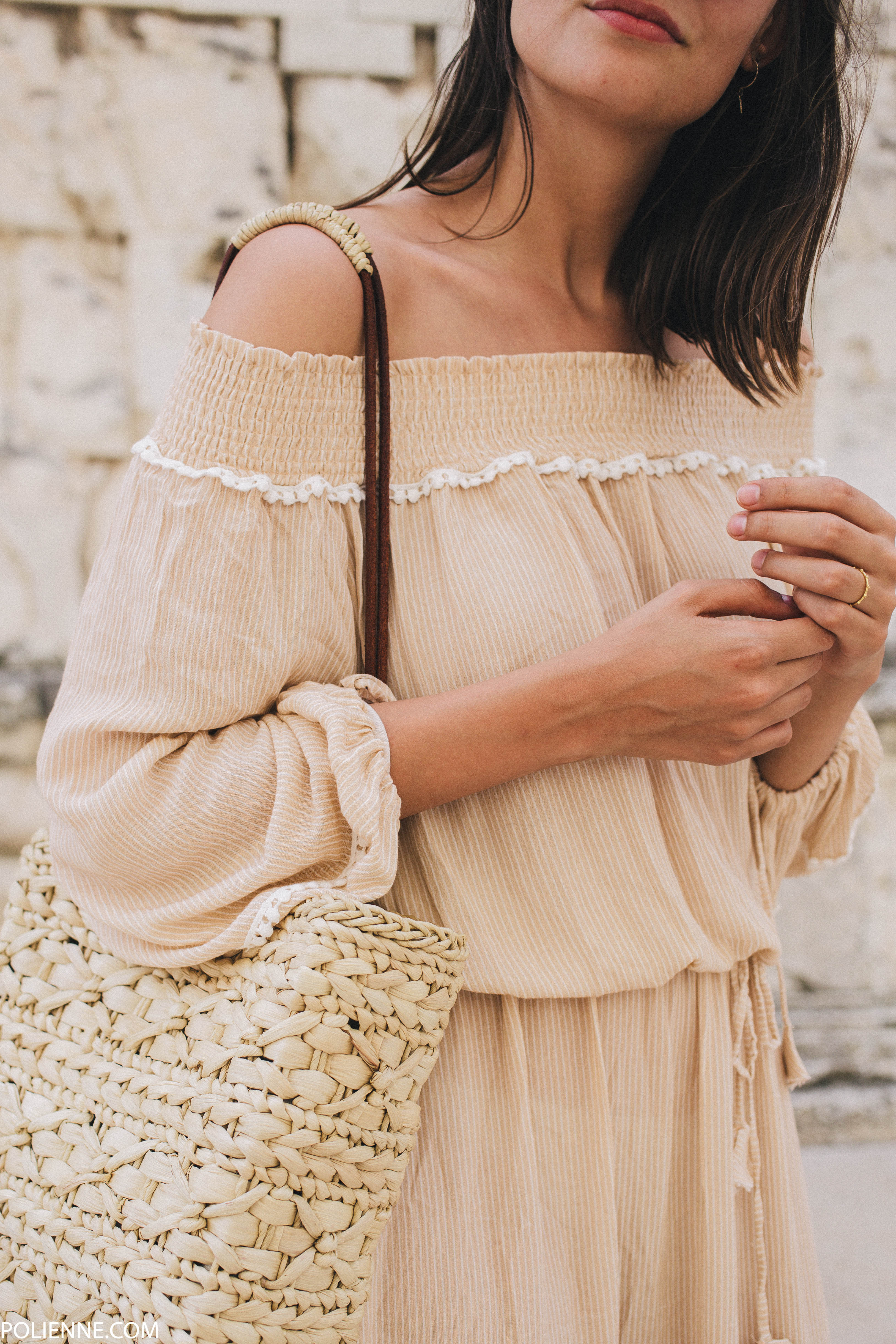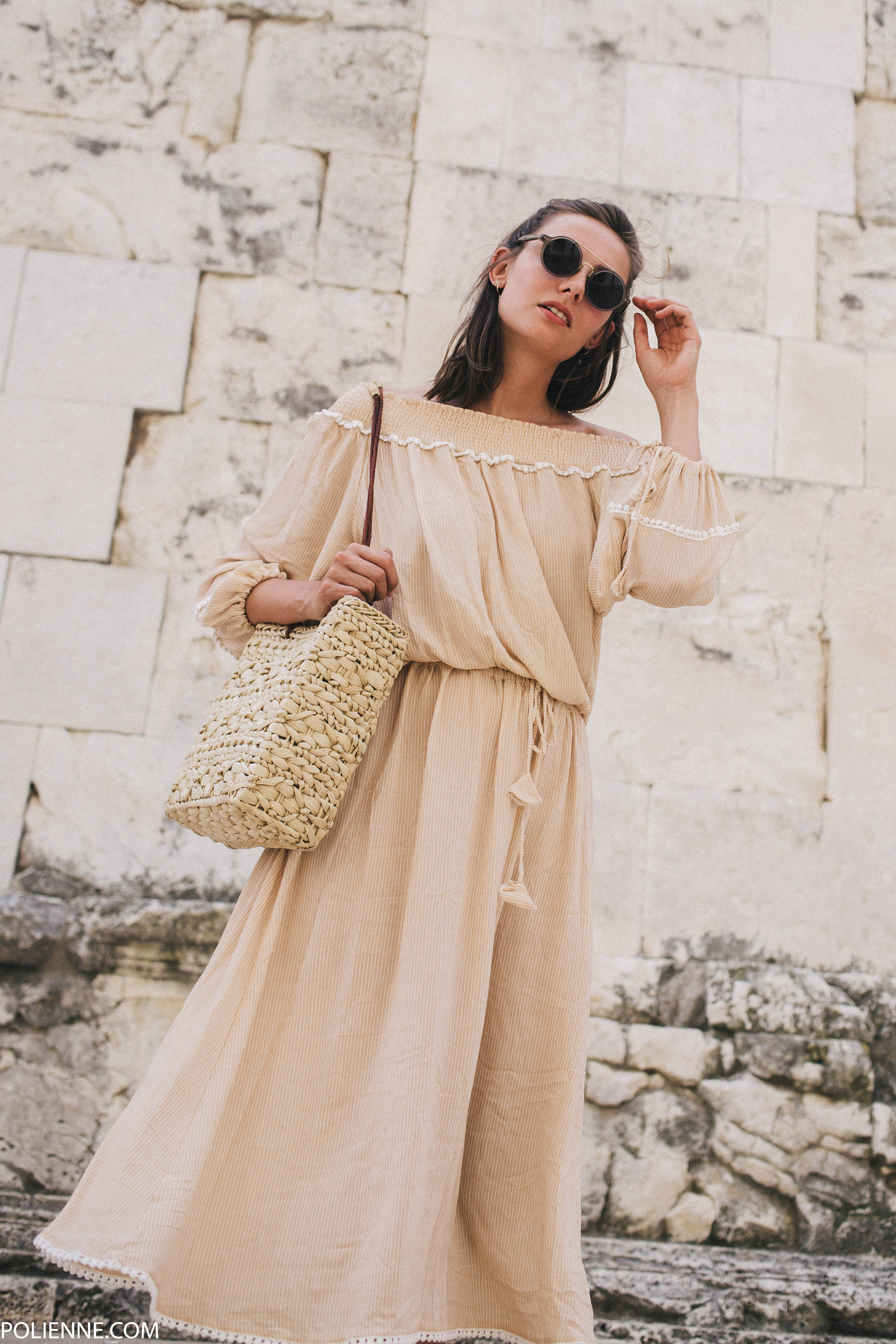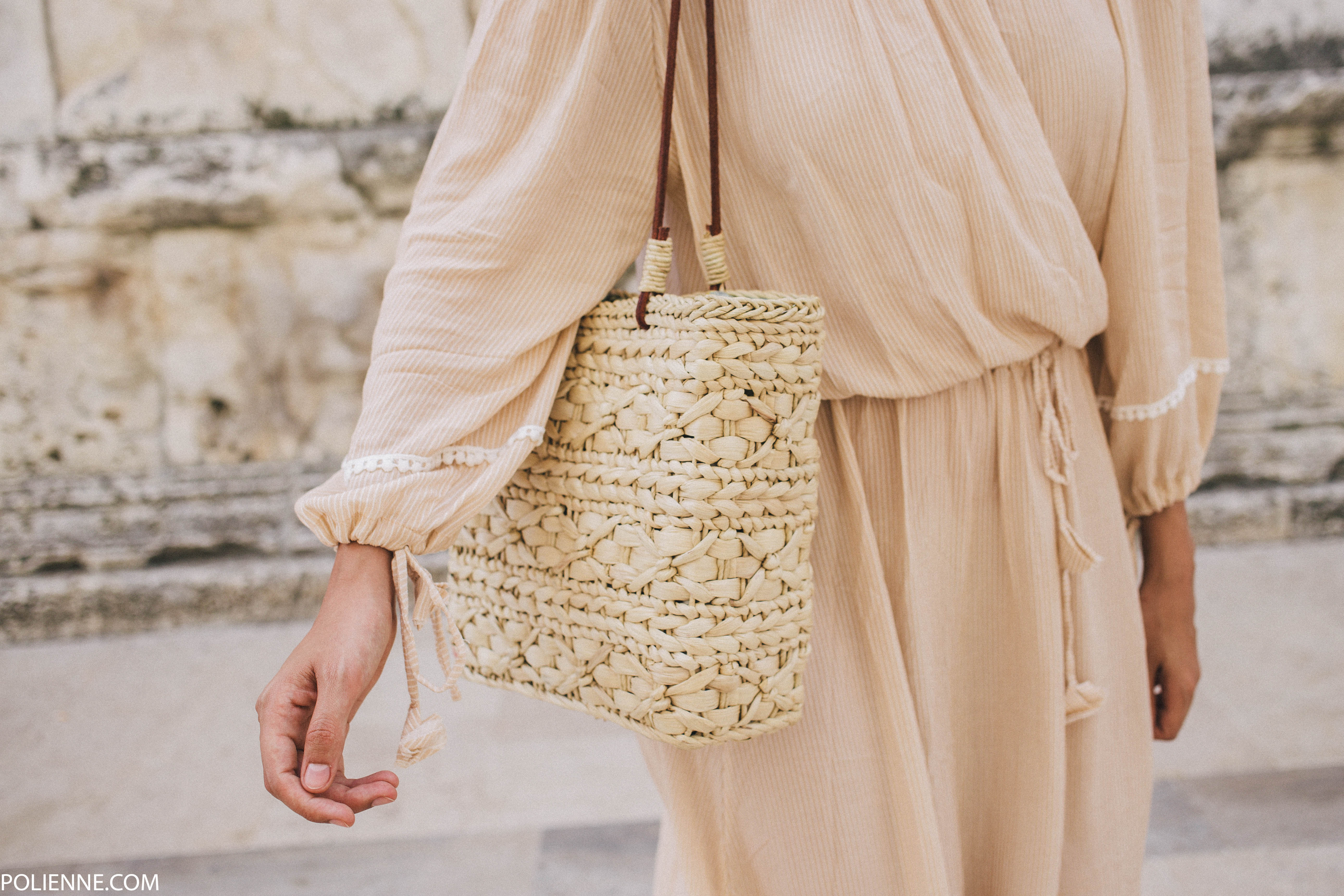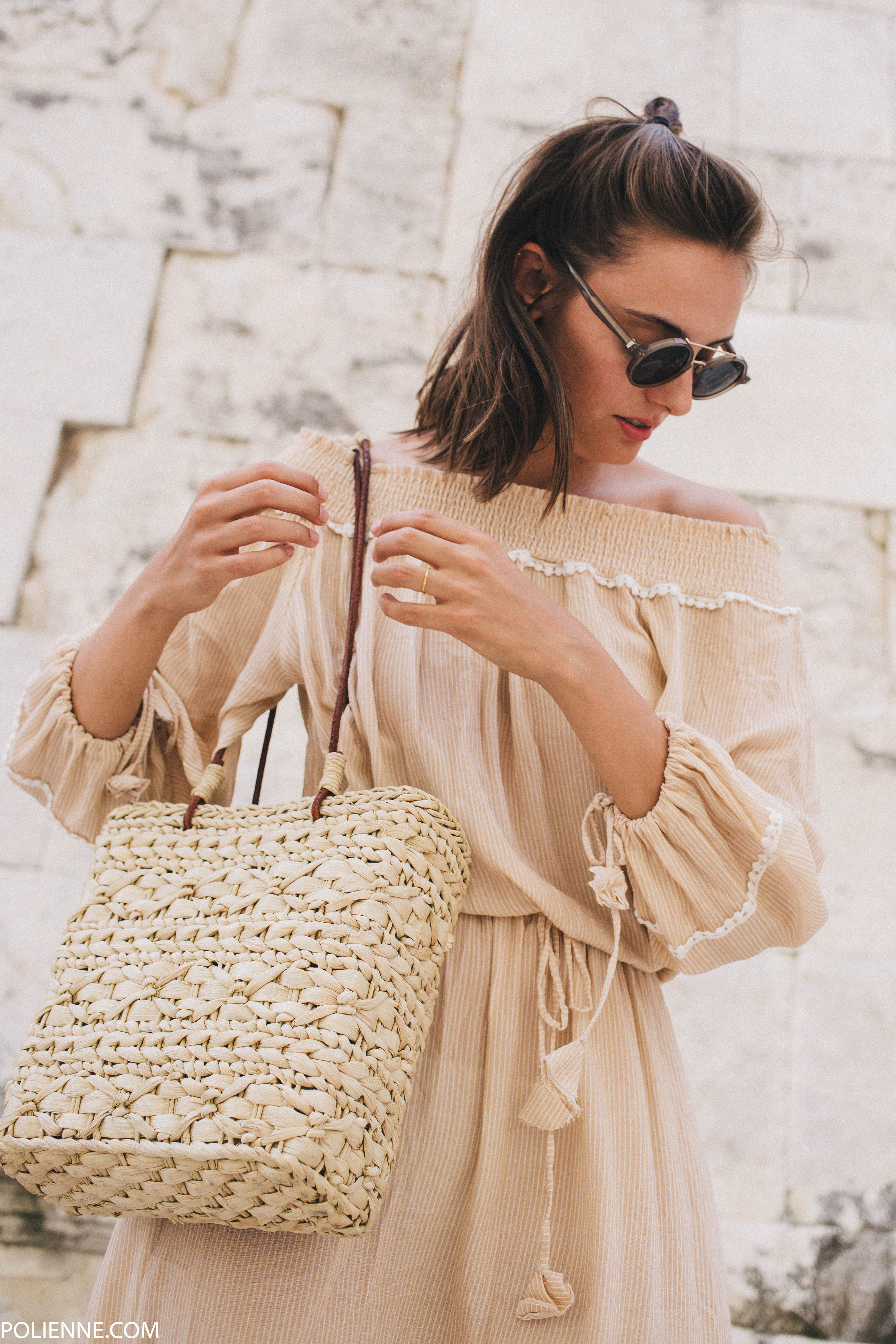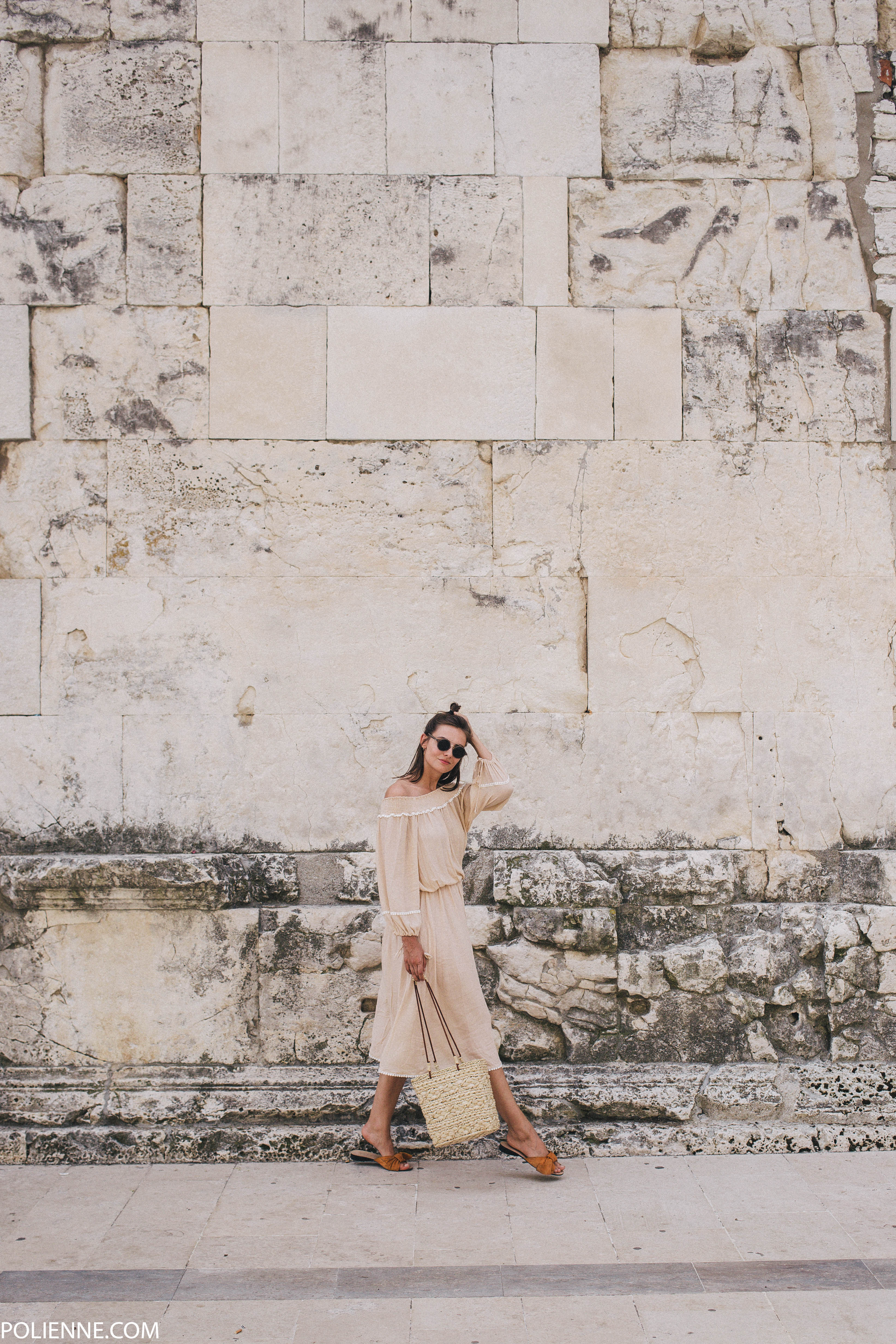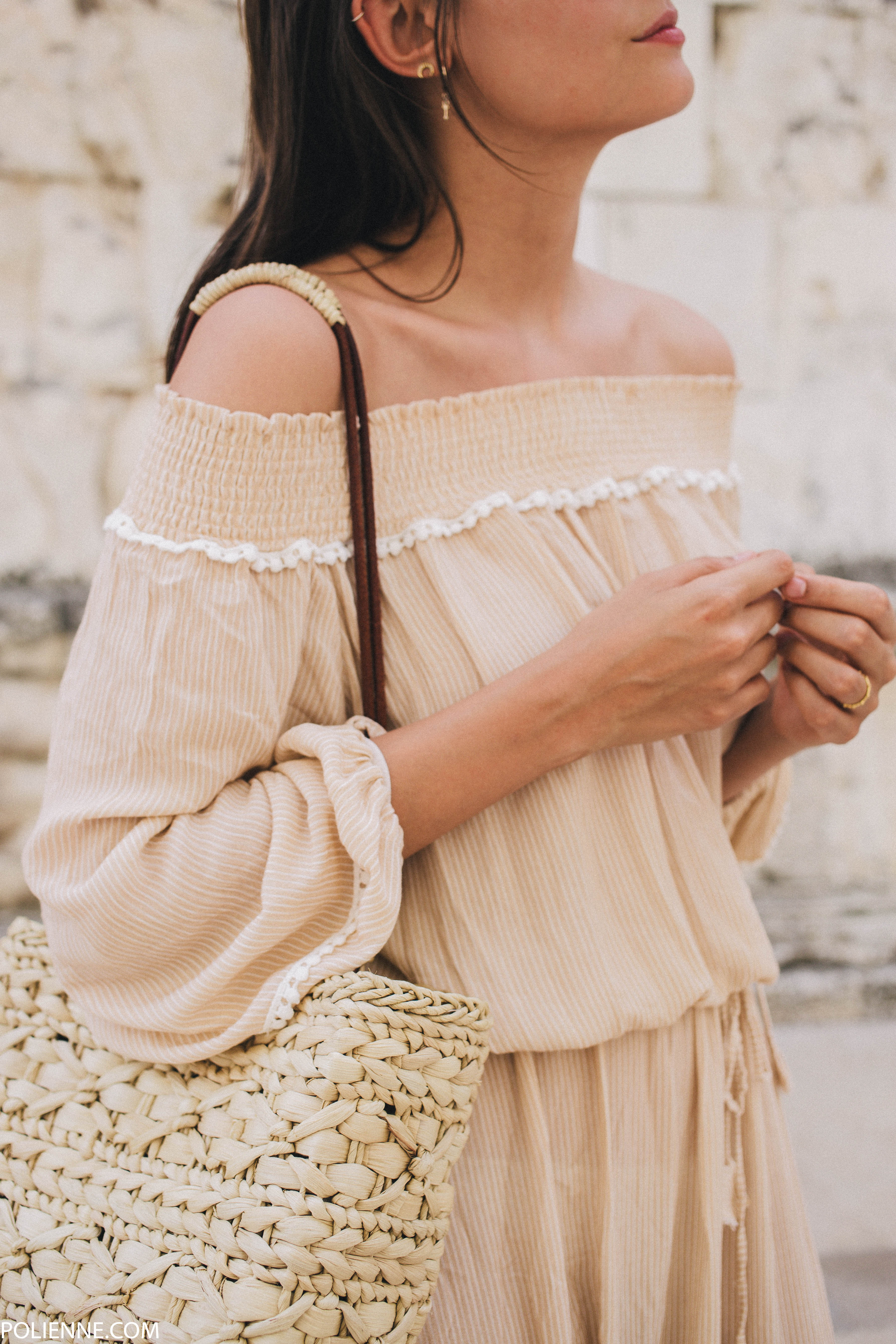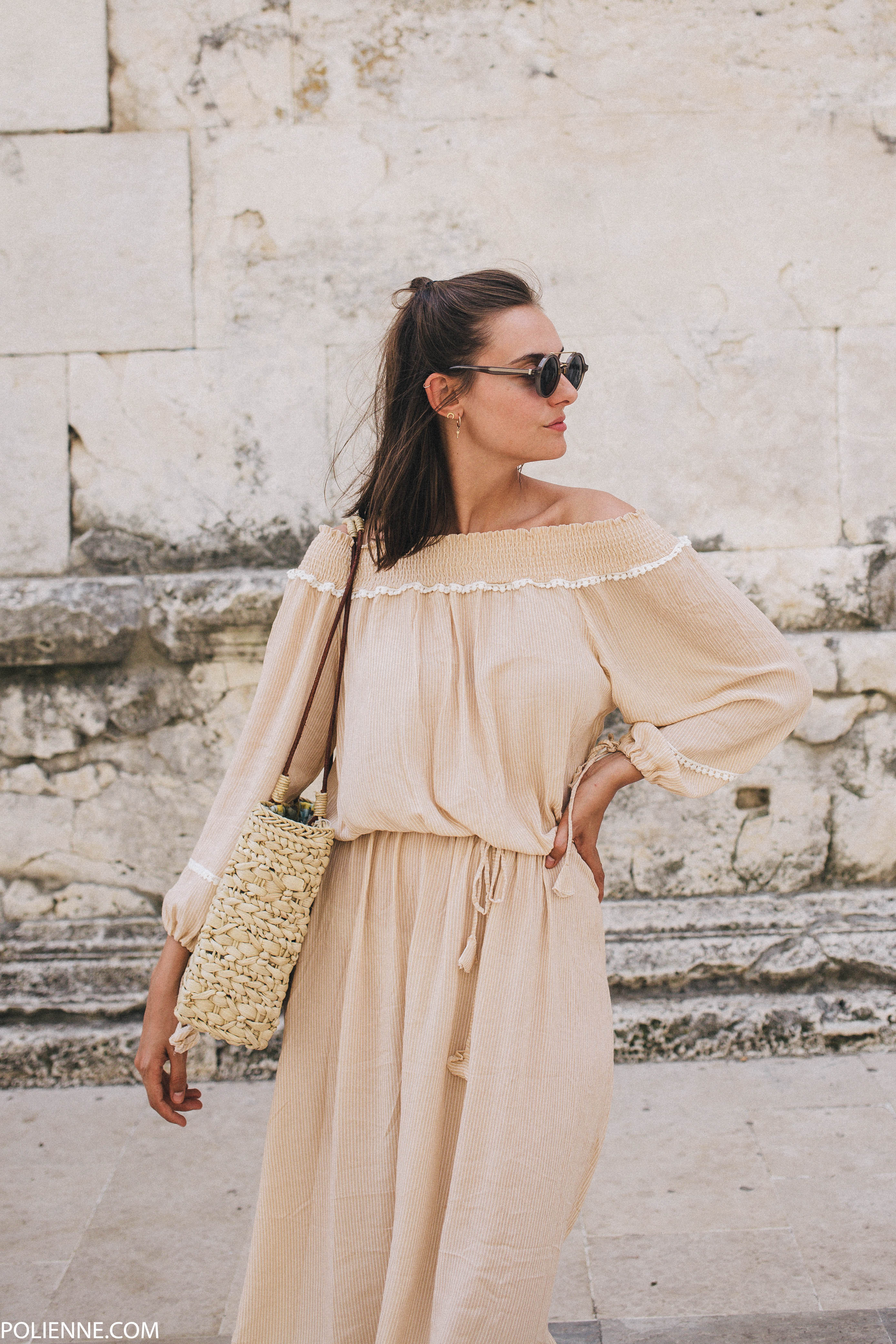 LOVELY PEPA c/o off shoulder dress, ZARA straw bag & slippers, CELINE sunglasses