In my last outfit post I might got ahead of myself by showing you a Spring-proof look with bare ankles and a light knit. At that point I felt like the new season was only a few degrees away, but in the meantime temperatures have savagely dropped again and we're back in Winter!
Last weekend I finally unpacked all my clothes (or, nearly all of them) and bumped into all these amazing light shirts and cropped trousers that I desperately want to start wearing again. The weather isn't really approving yet (brrrrr) but  a pair of thermal underwear and clever layering techniques of denim and dresses can do miracles. Staying inside does help too…
I did brave the cold in this dress (and a huge teddy coat) for a visit to my friend Justine's new crib! Her living room area turned out the perfect spot for a few warm photos. Let me know what you think of this look!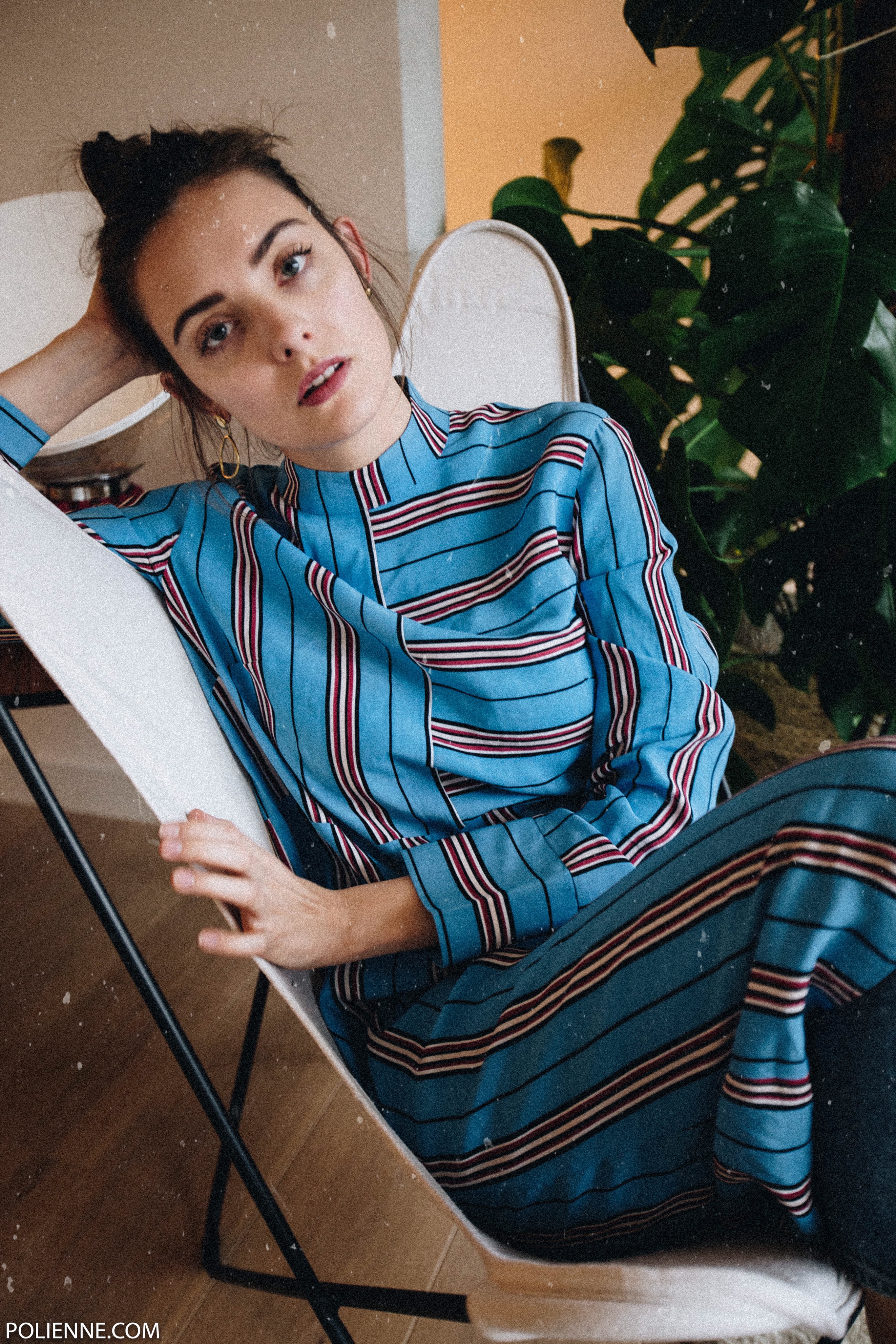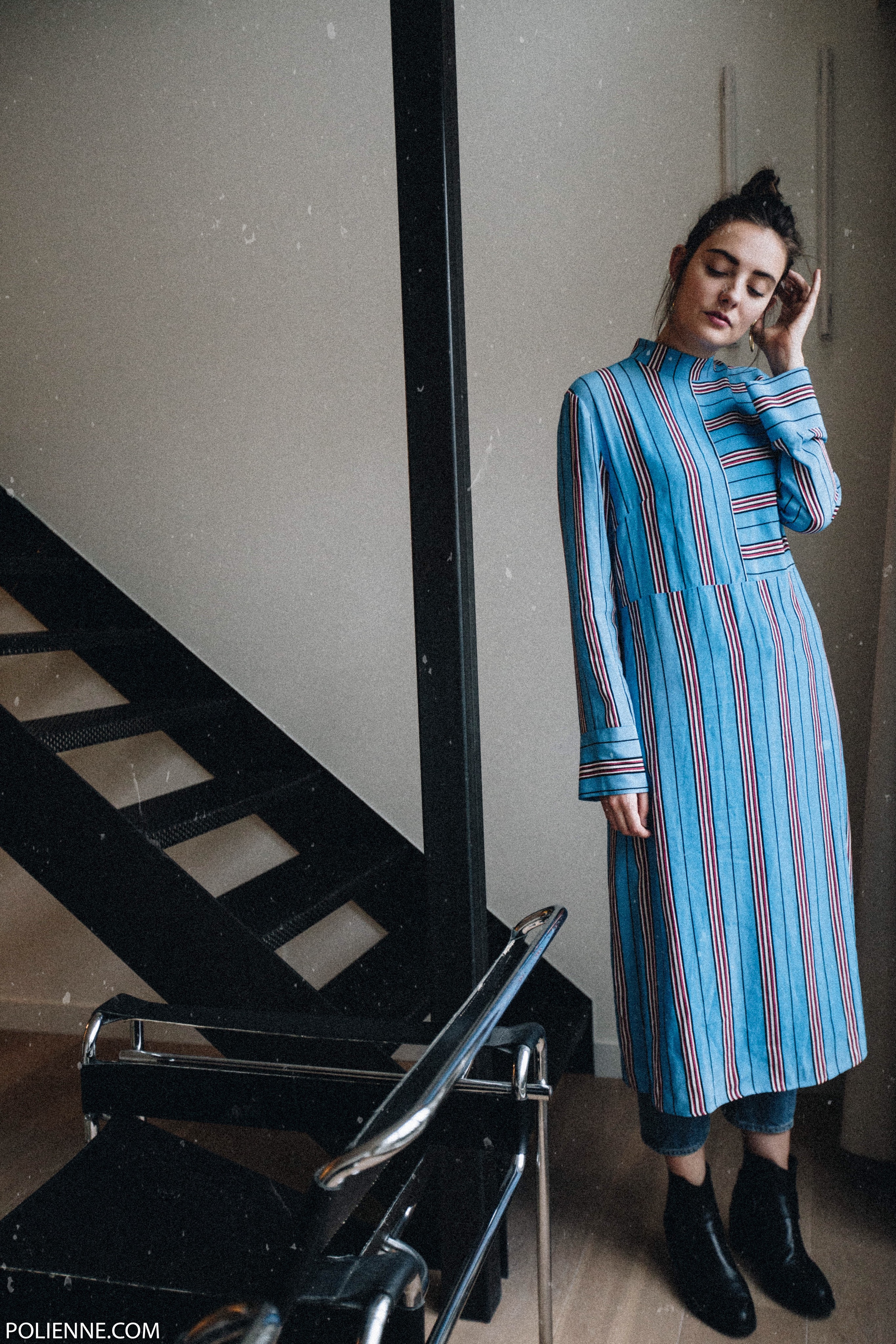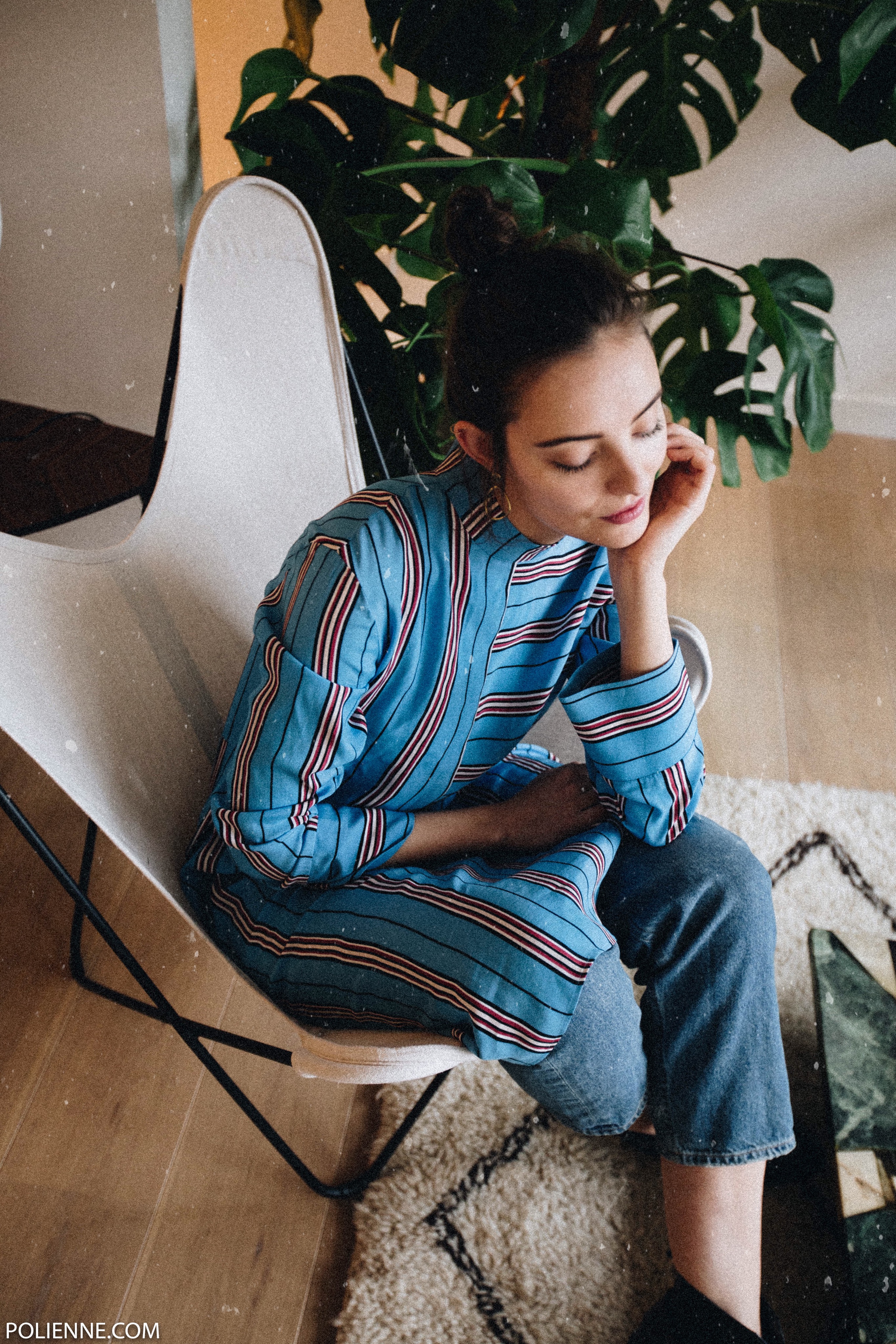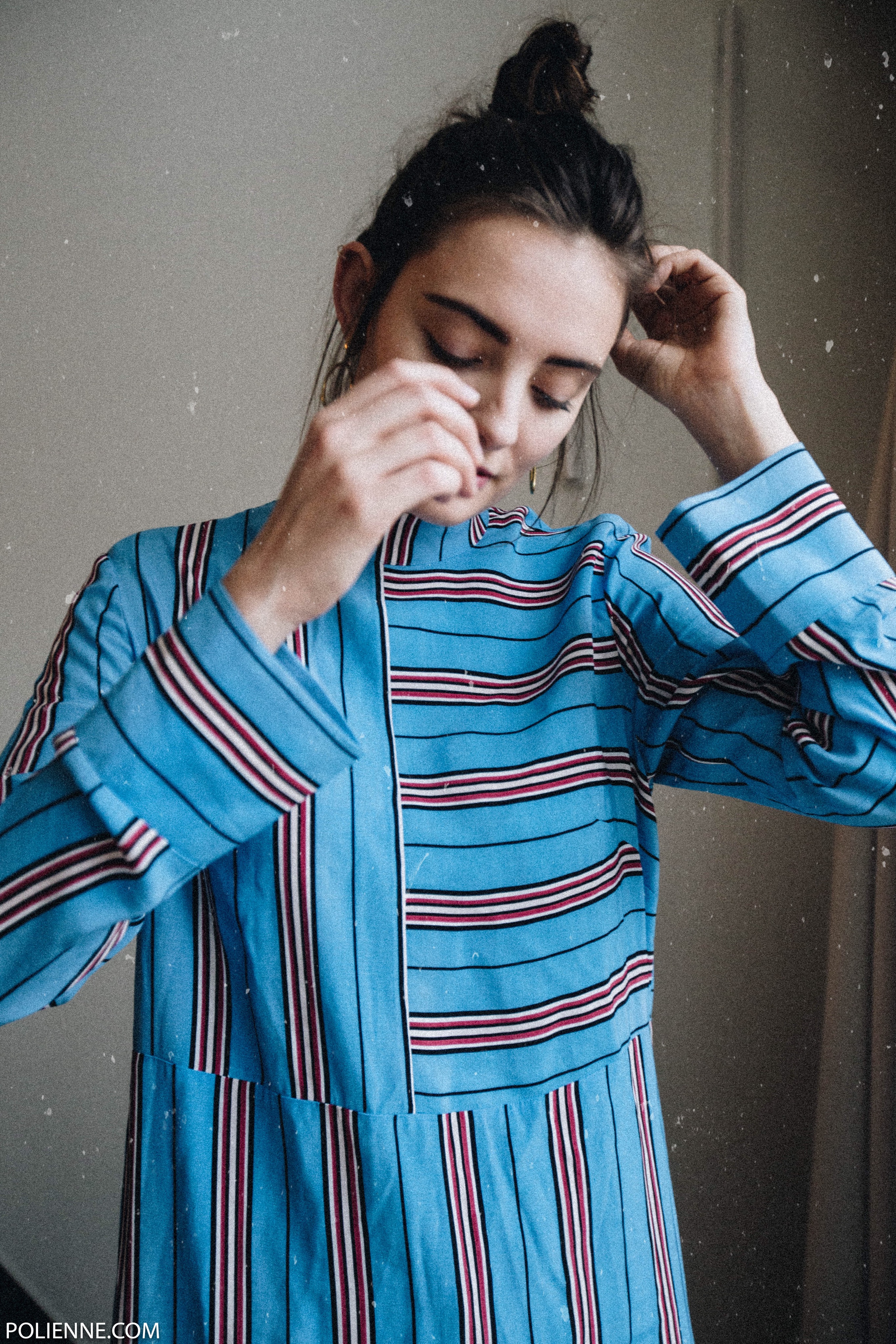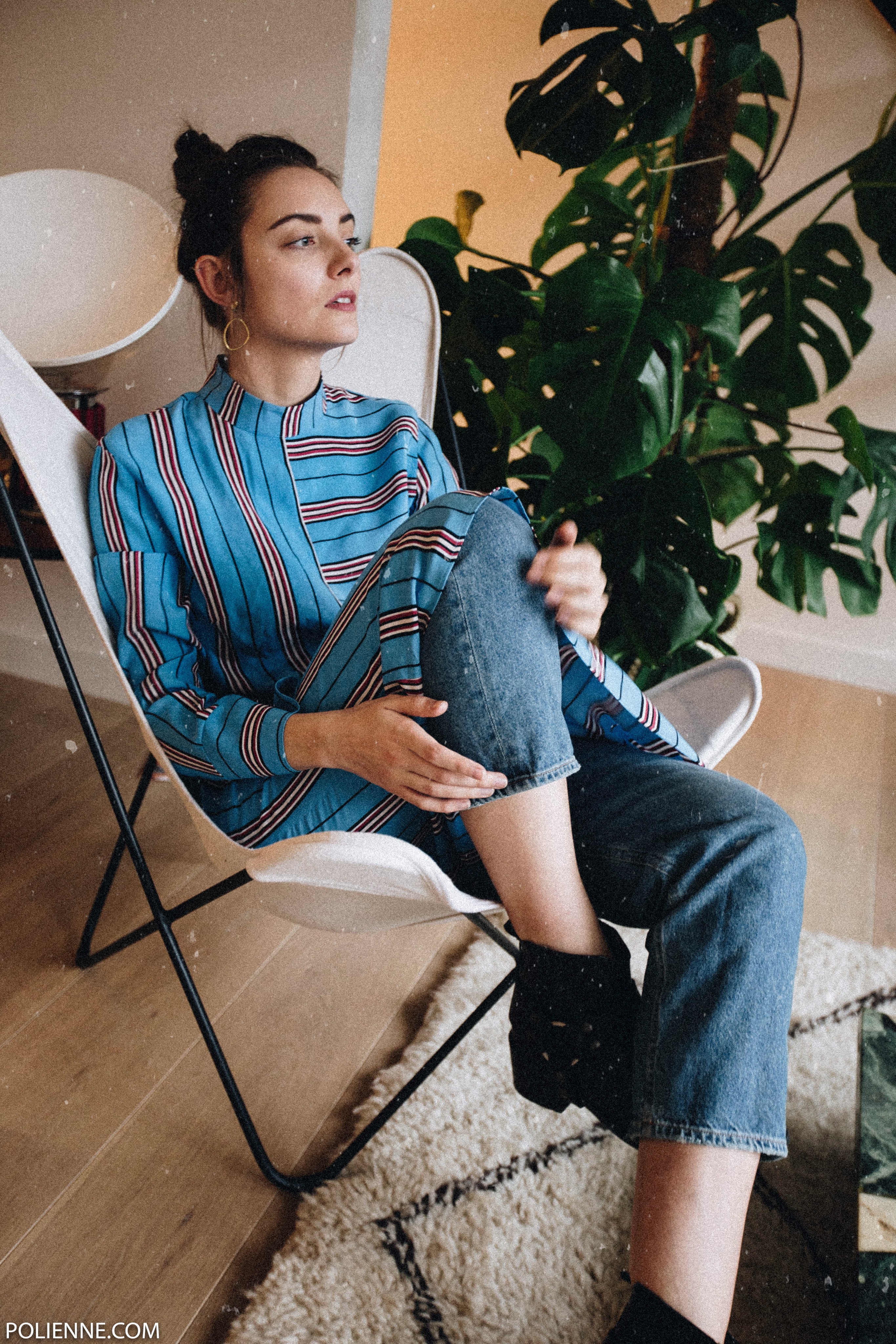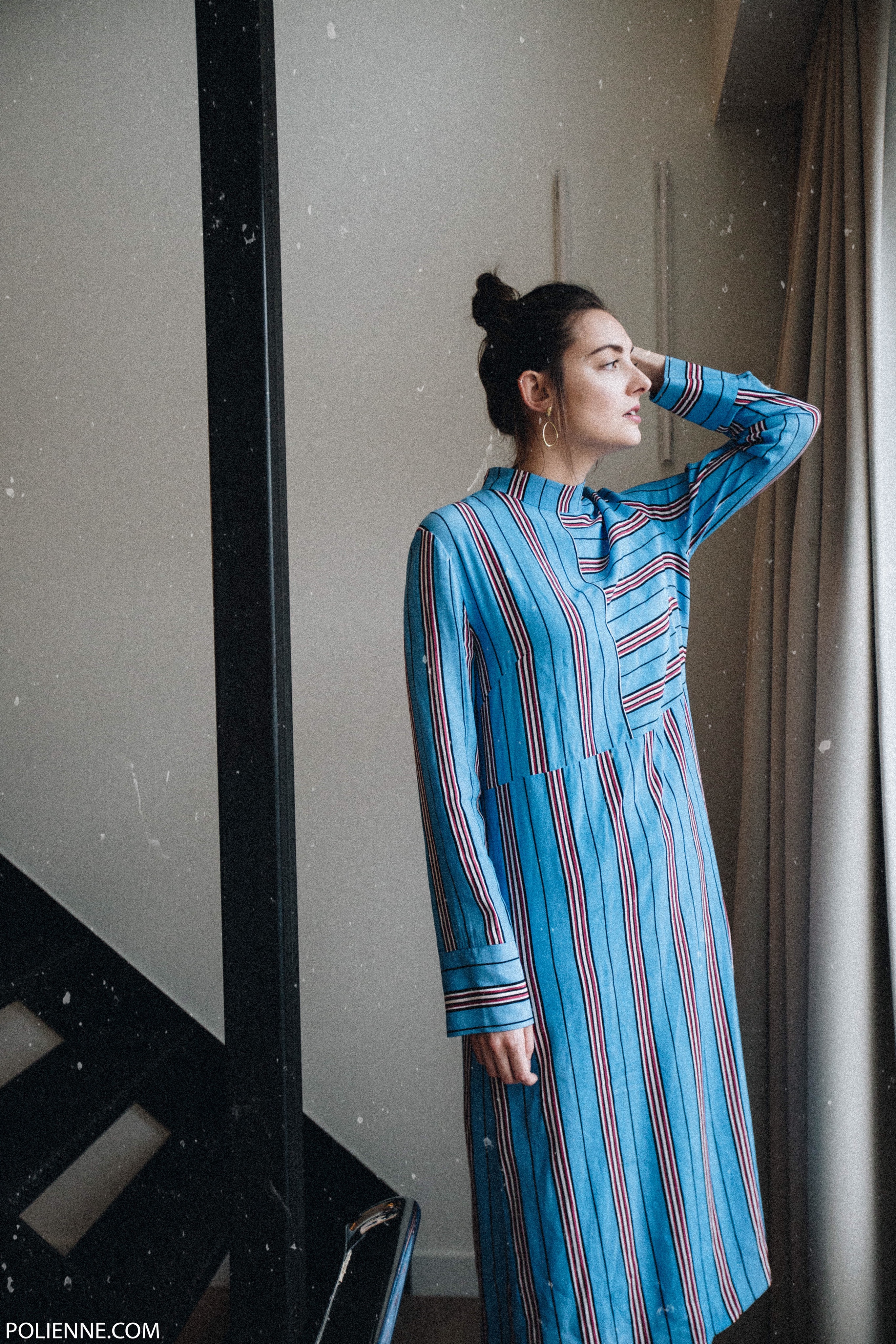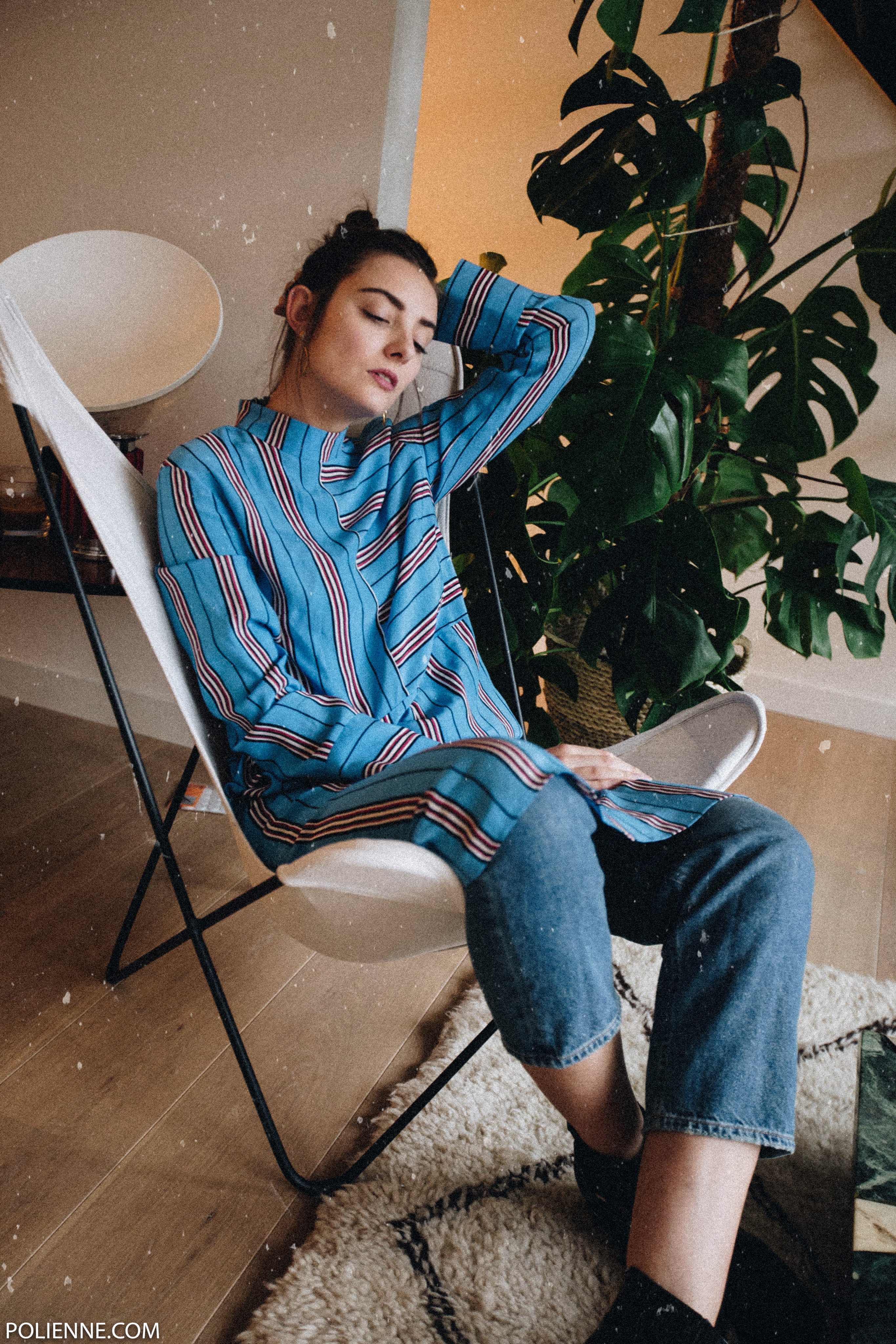 H&M c/o striped dress (now on sale! And there's a blouse and skirt version too), ARITZIA c/o denim (last season), FABIENNE CHAPOT c/o boots (last season), SHOP SOKO c/o earrings
Photos by Justine Kegels