There is a first time for everything and since I have been a regular gym-visitor for months now, I thought it was time to finally shoot some sportswear! I have written about my favourite gym exercises as a Belmodo Guest Editor before, but in the meantime my fitness routine has been upgraded to a whole different level. Things got harder, faster and a lot stronger. Yep, my friend and I are members of Kayla's army now! The hashtag #deathbykayla is now applicable for us on a daily base, since we have just commenced week 8 of Kayla's incredible 12 week bikini guide.
In my humble opinion my progress has been pretty astonishing so far, especially if you know that I most of the time skip the cardio days and didn't change a thing about my food routine (can't resist a good pizza or two). I became a lot tighter, fitter and more muscular due to my 4 times of sweating every week! However, for the last two weeks my progress seems to have pretty much stabilized. This happens to basically every sporter out there, and luckily it's easier to overcome these moments since we are following the guide together. We can motivate each other to really persist and kick some ass! That is exactly what we did last Sunday, when all we wanted to do, was go outside and devour some creamy calories in the sun, BUT NO: we still had to finish 40 min of exercising. Both of us felt extremely unmotivated but I'm super happy that we managed to focus on persevering! We obviously rewarded ourselves with a large lunch on one of our favourite terraces, and ended the afternoon with a big piece of cheesecake/chocolate pie. Bliss!
Here's what I wore on that particular gym day! (Excuse the greasy post-workout hair.) I usually go for a pair of high wasted leggings and a breezy top to feel comfortable while working out. Now that temperatures are rising I might go for shorts again soon. Here I was also showing off my new Nike 
5.0 Free Runs
, which I got after finally admitting that my old black ones were too small. Oh, and something you don't see on the pictures is my Nike 
Pro Rival sports bra
, which I think looks absolutely horrible/grandma/ew in general, but does wonders for my boobies when exercising. A real recommendation for all of you royally gifted on the chest area. Finally I wanted to share some more favourite sports brands of mine! Apart from 
Nike
 and 
New Look
, which I am wearing here, I'm also a big fan of 
H&M
, 
Oysho
 (currently free shipping!) and 
Hunkemöller
 for performance and lounge wear. Do tell me if you have a great secret workout brand I should know about! Any tips? Oh, and what is your favourite workout?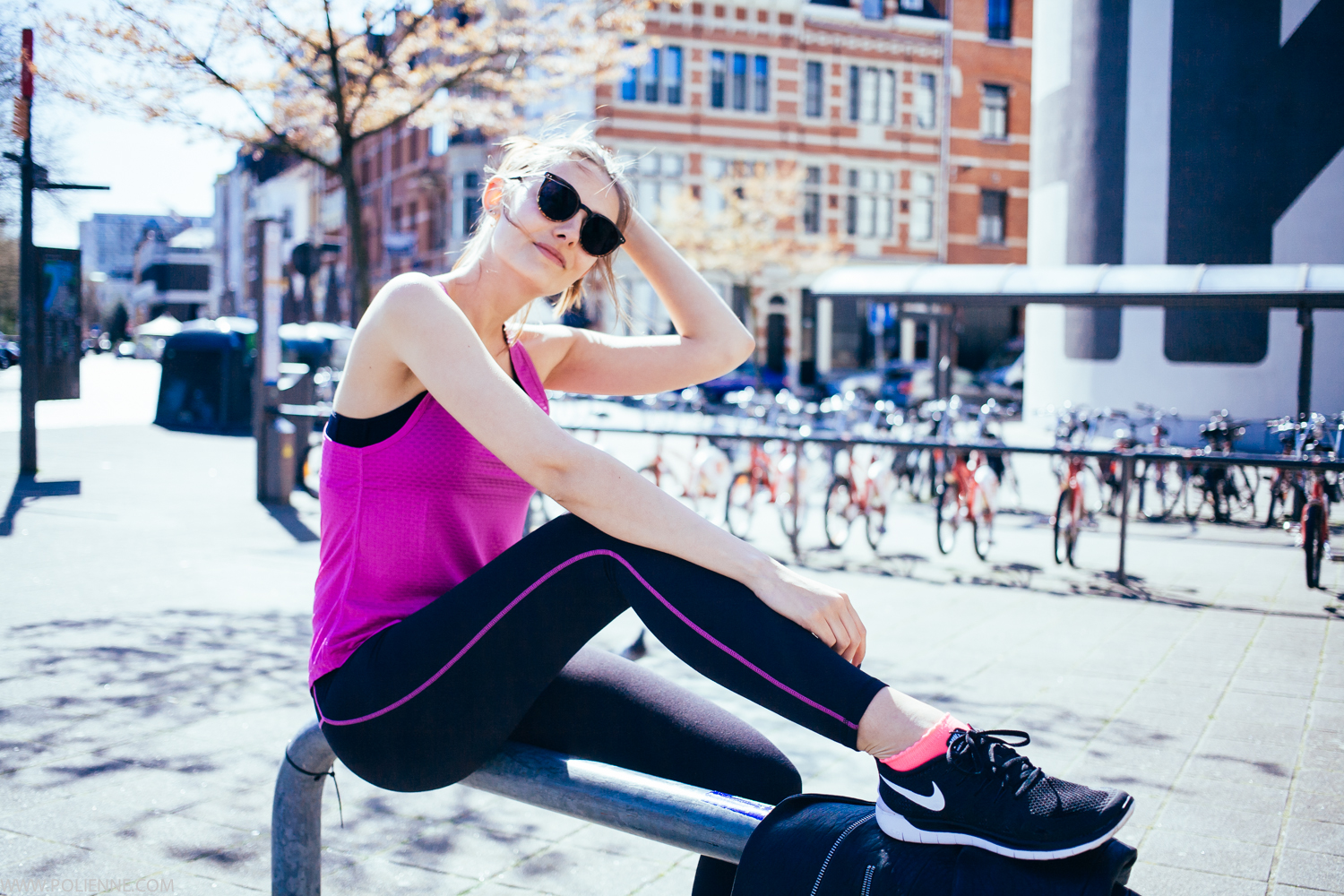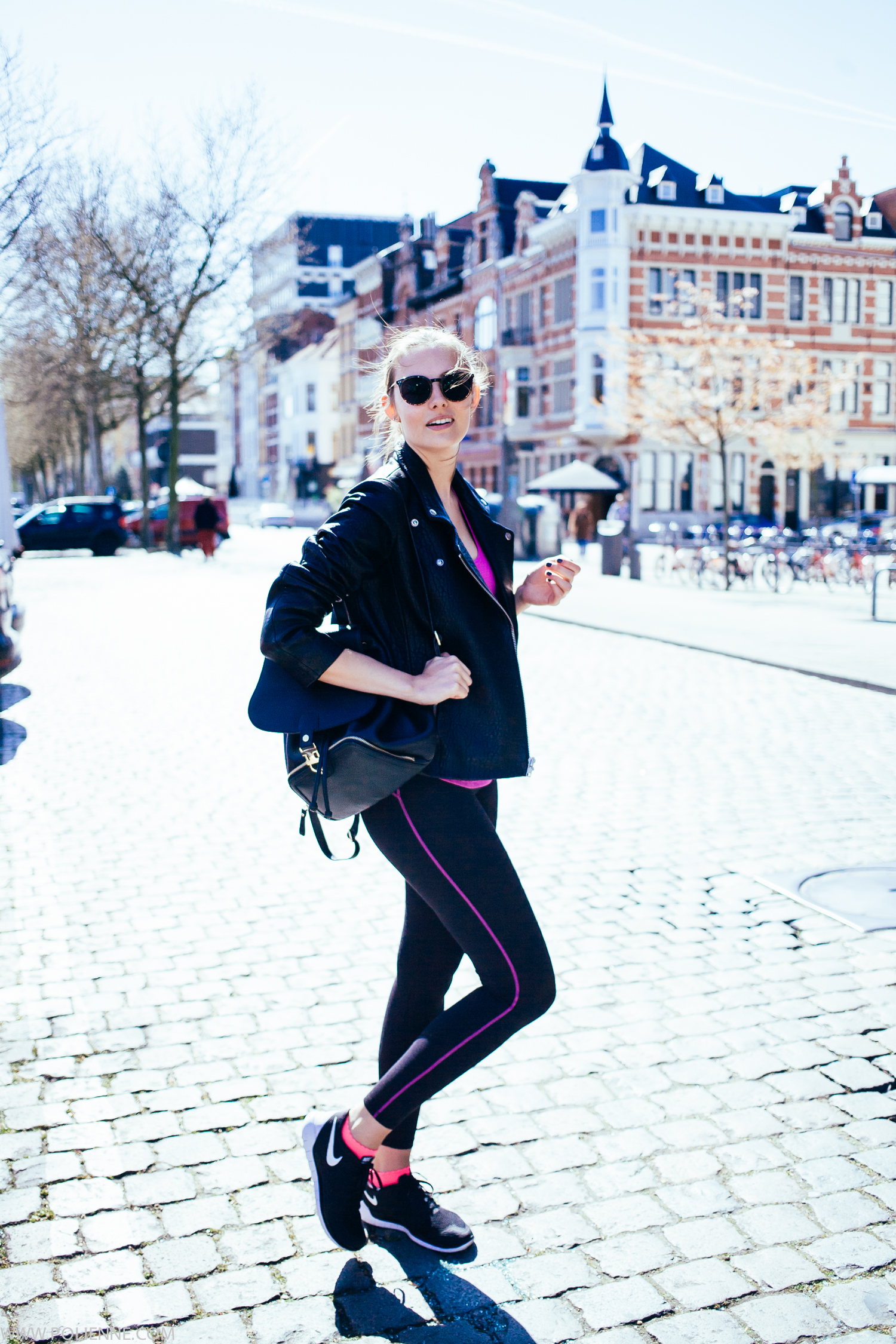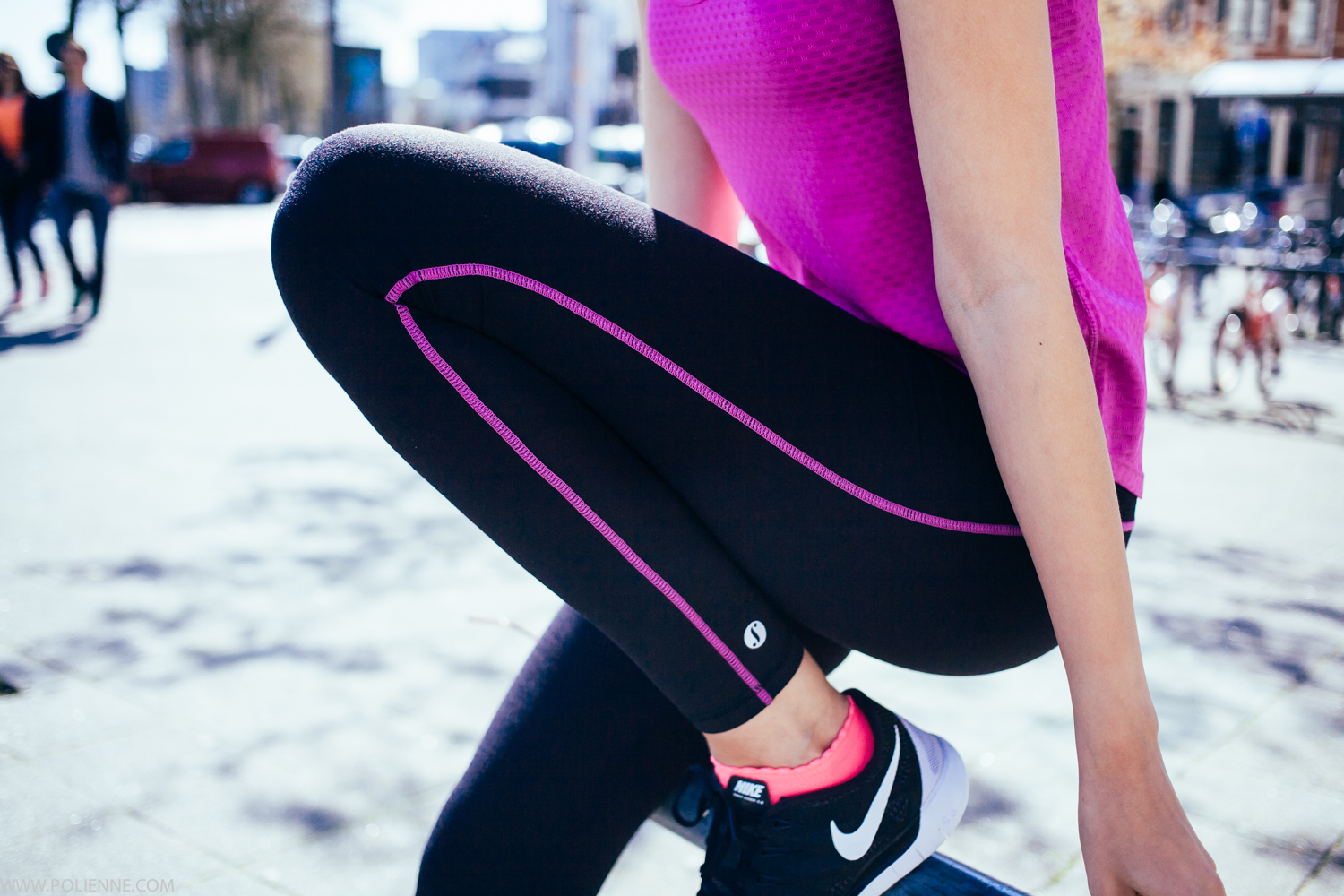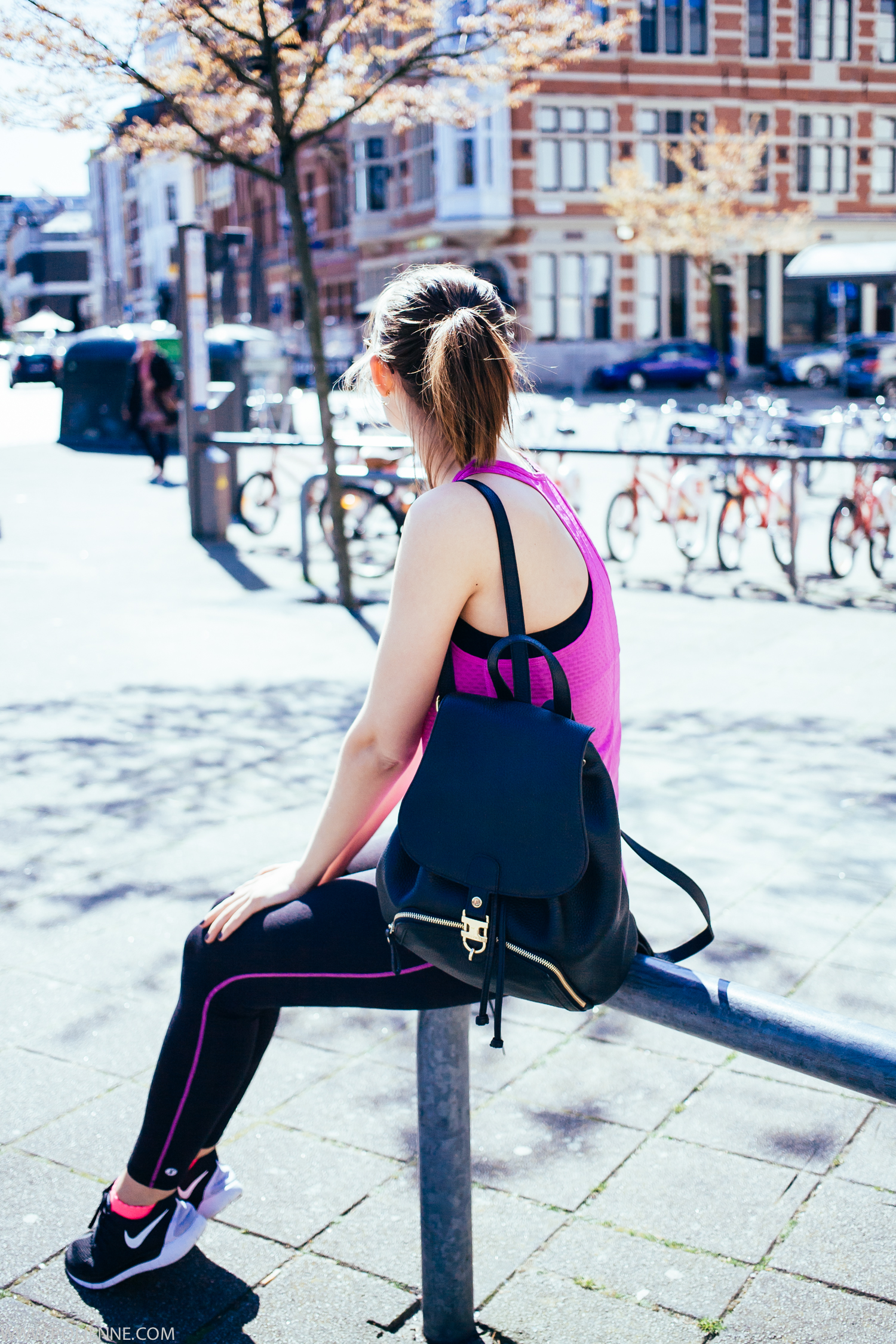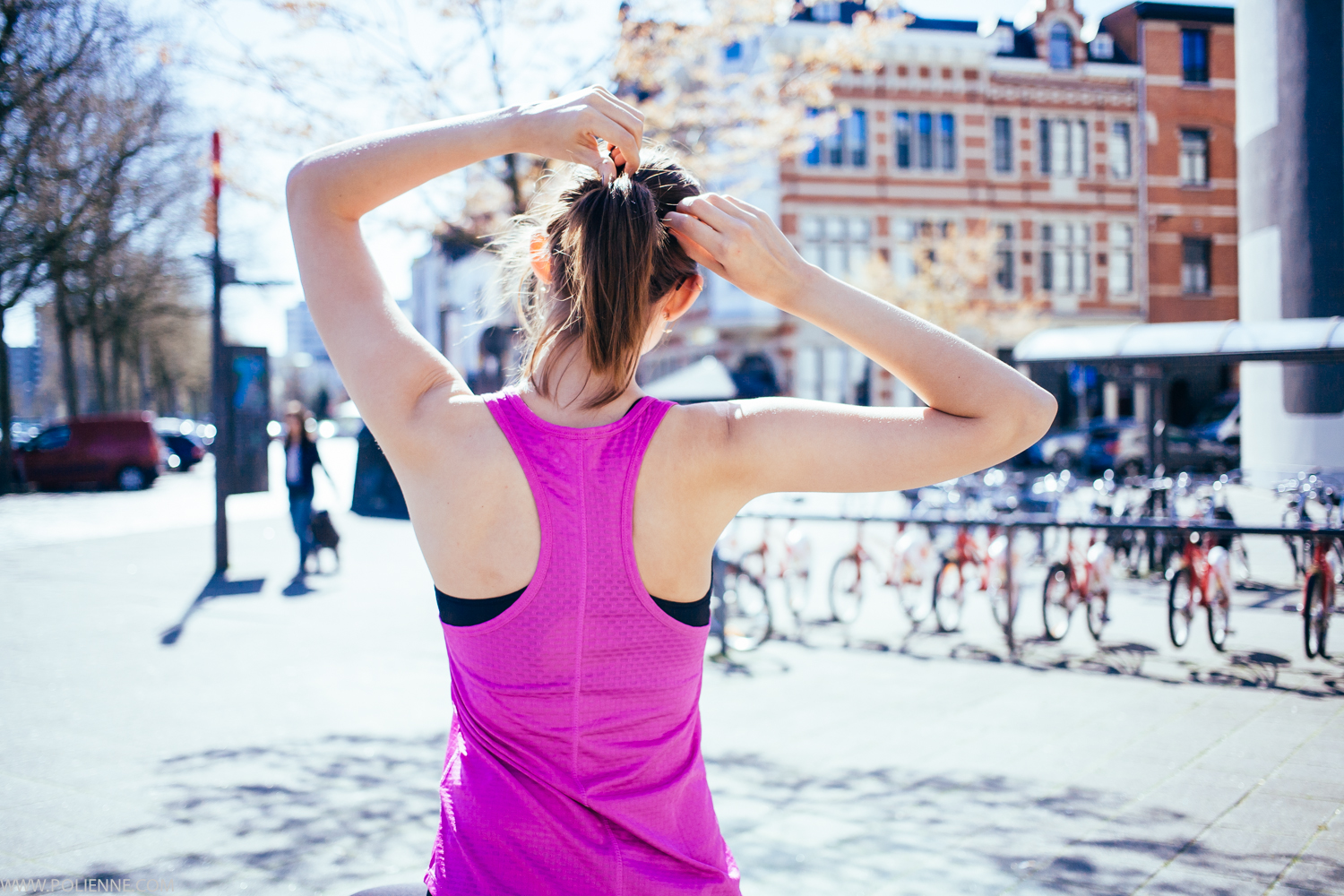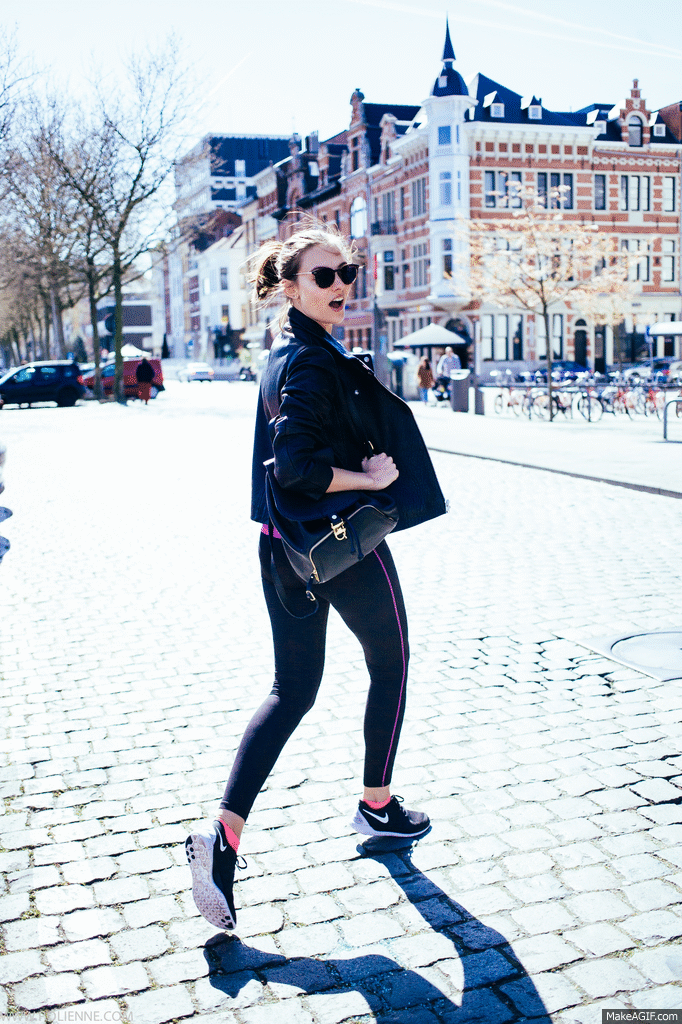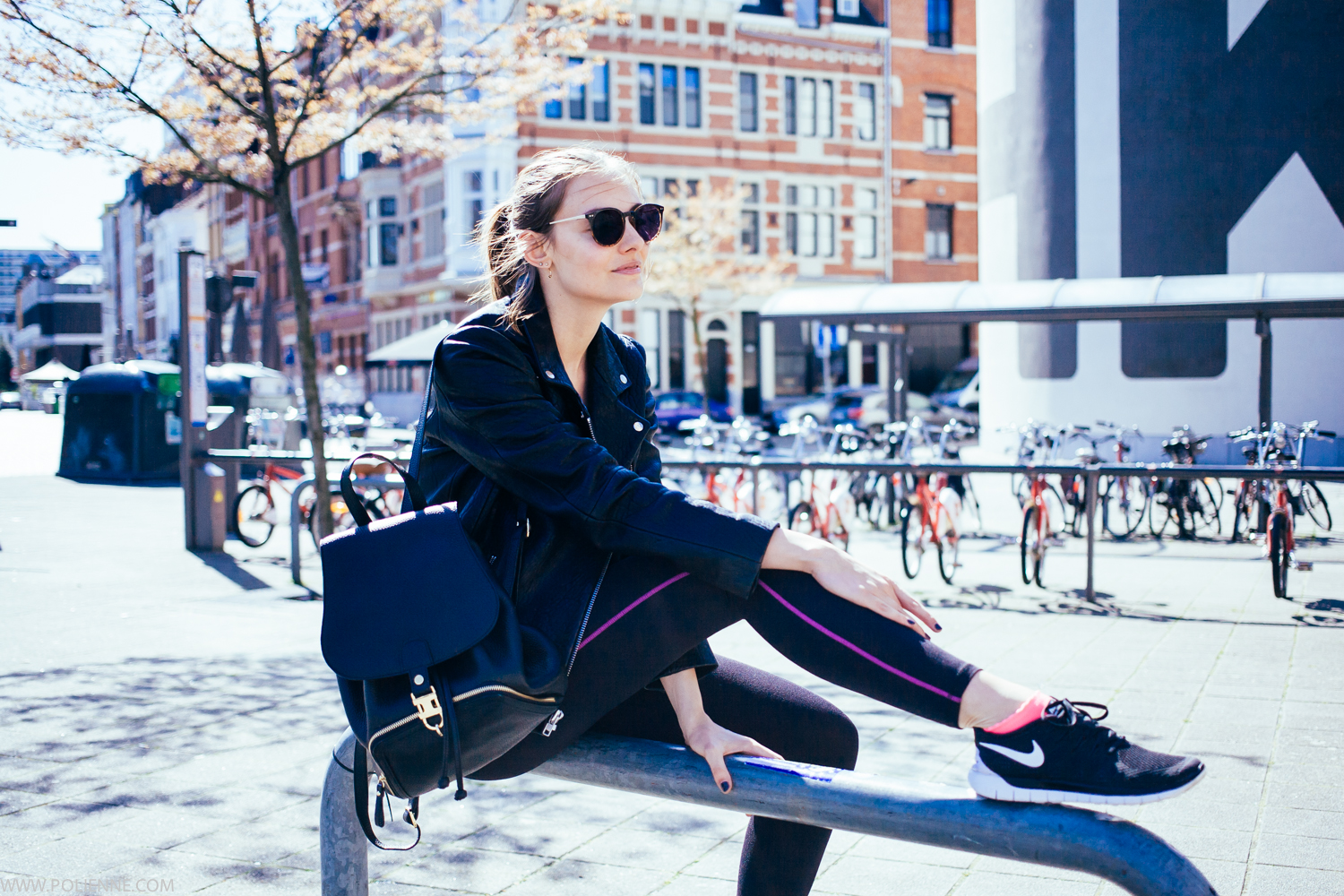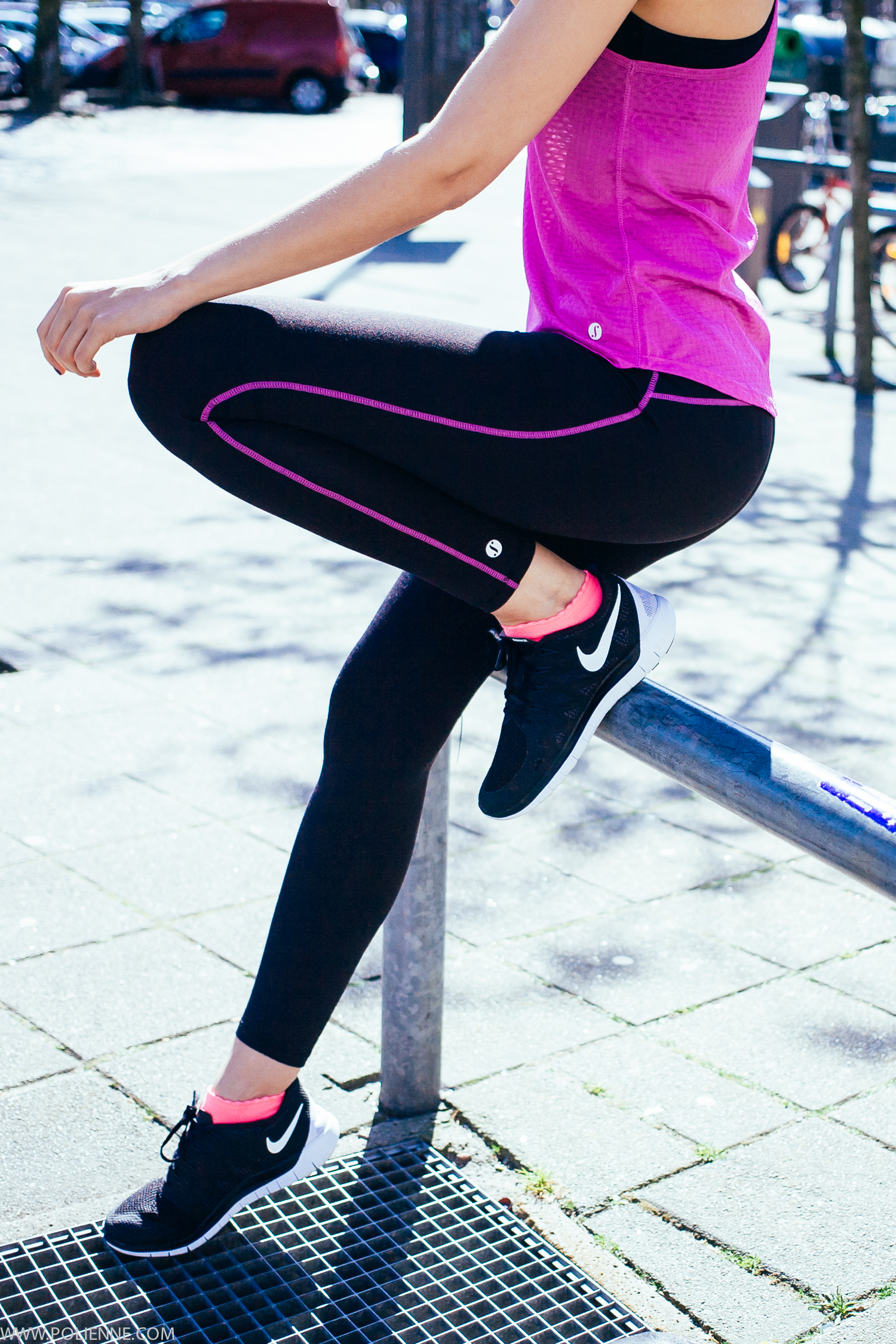 Photos by Lisa M.