Welcome to the Weather Blog! This weekend's forecast: temperatures up to 20 degrees and lots of fresh Spring sunshine!
Good, now that we've cleared that up and I don't need to make other referrals to how happy I am that we'll experience some amazing t-shirt weather this weekend, we can focus on the outfit. I'm slowly transitioning to Spring layering, and pulling out my in-between blazers!
You know I like a good sophisticiated outfit now and then, even though I don't work from an office. I just think that a look like this immediately gives you a feeling of power and boldness! Who wouldn't want that?
I did add sneakers (because comfort is key, always) and my brand new DVF bag that I showed you guys yesterday. I promised plenty of outfits with it, and here you have the first one 🙂
What do you think of this look? Ready for a sunny weekend?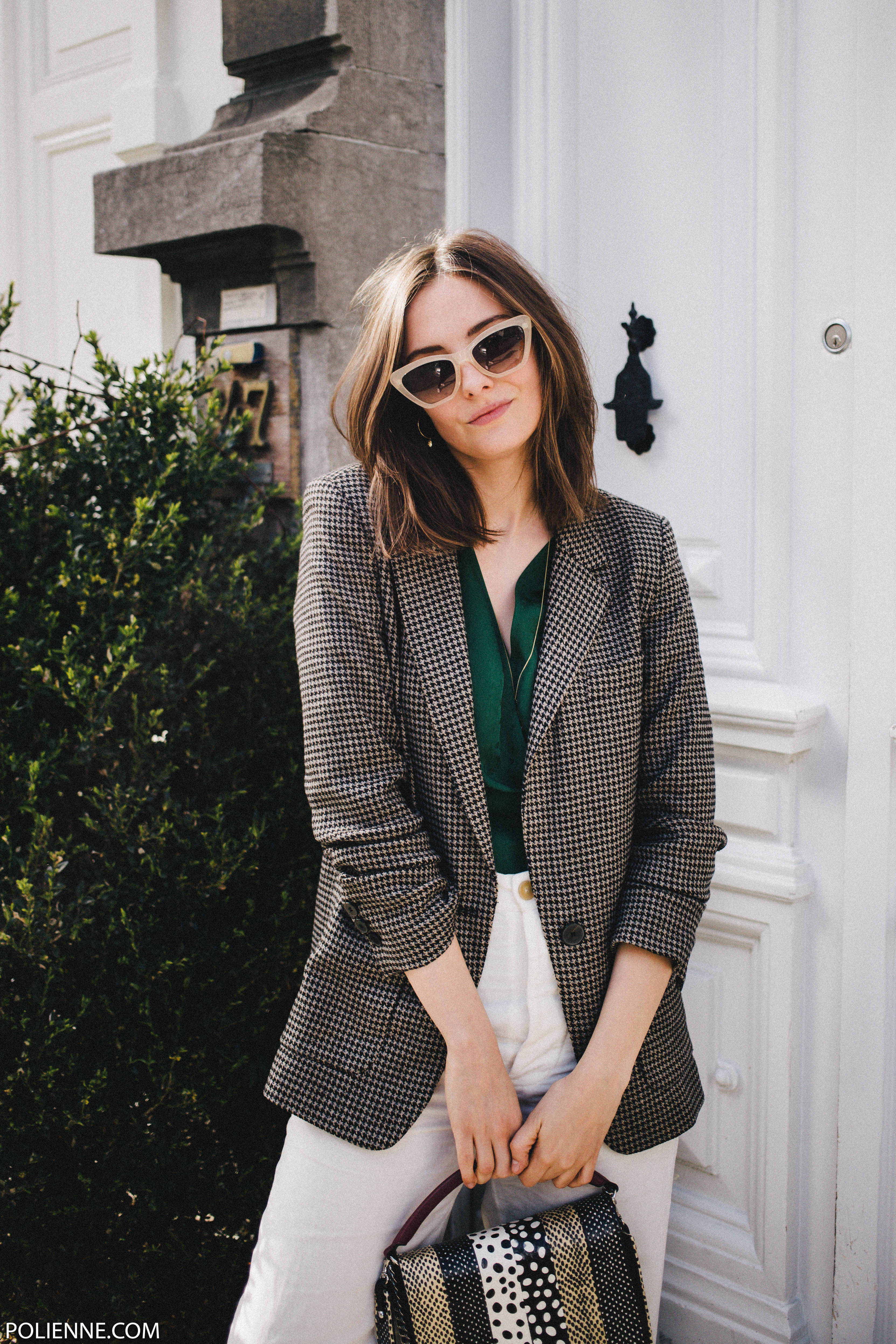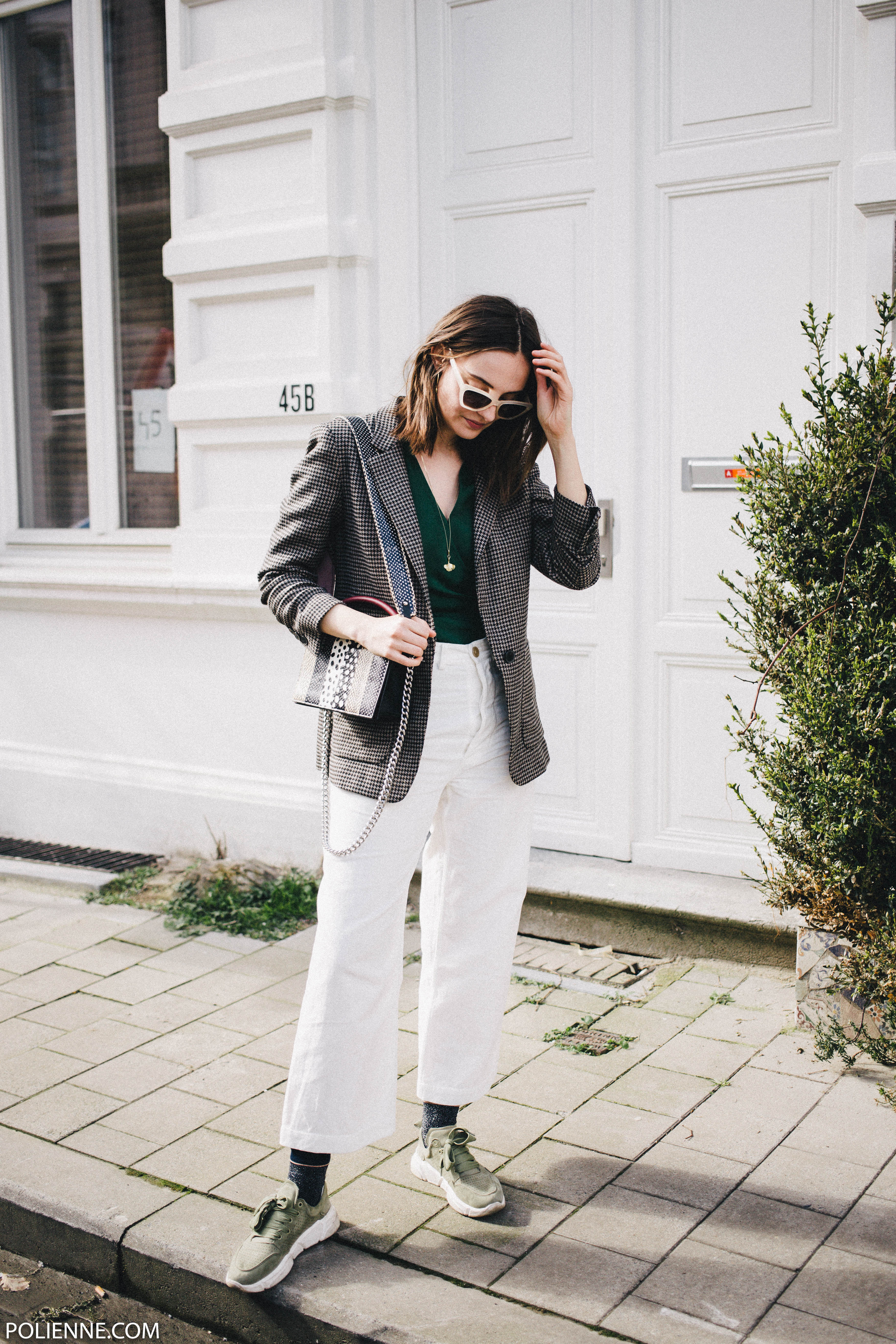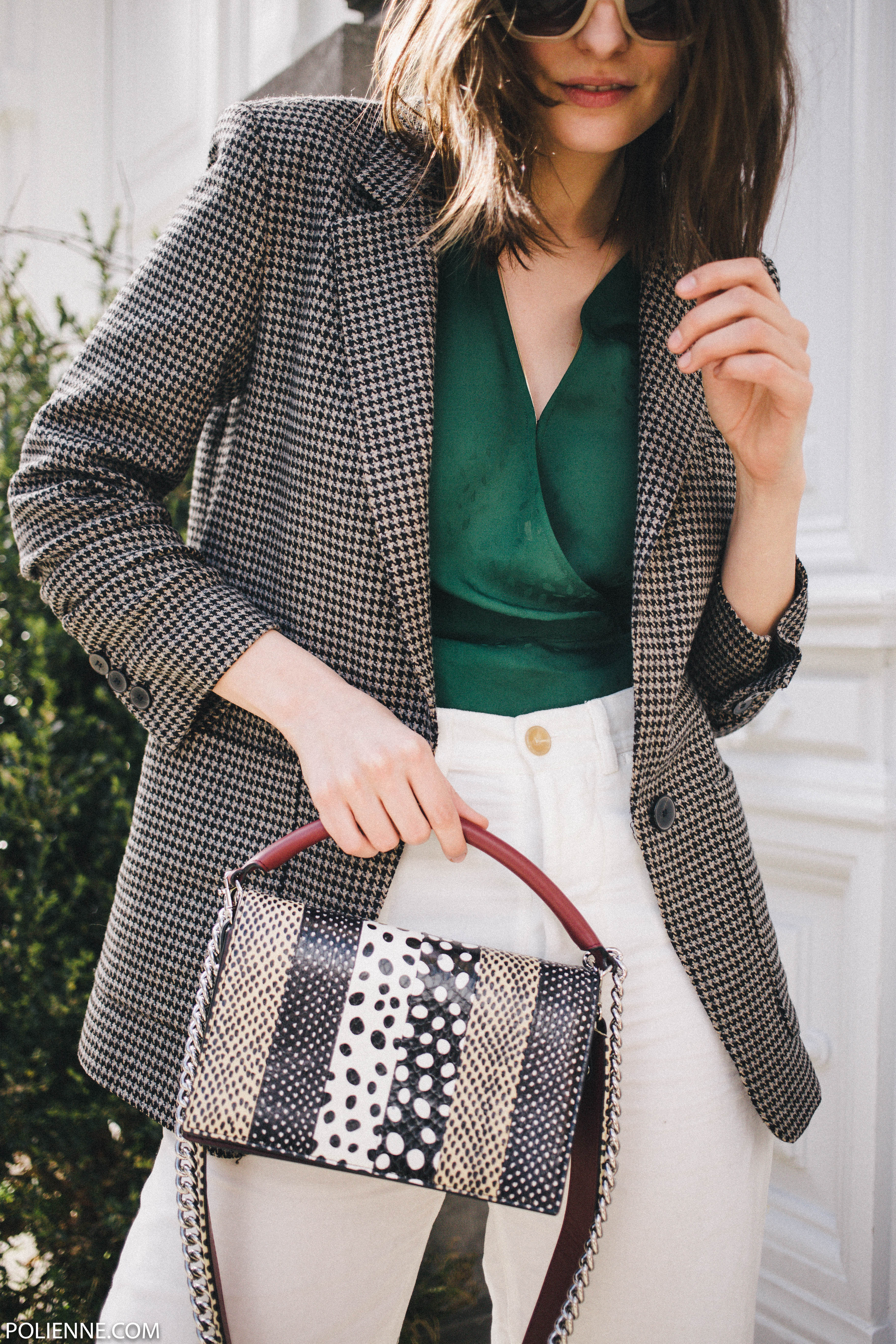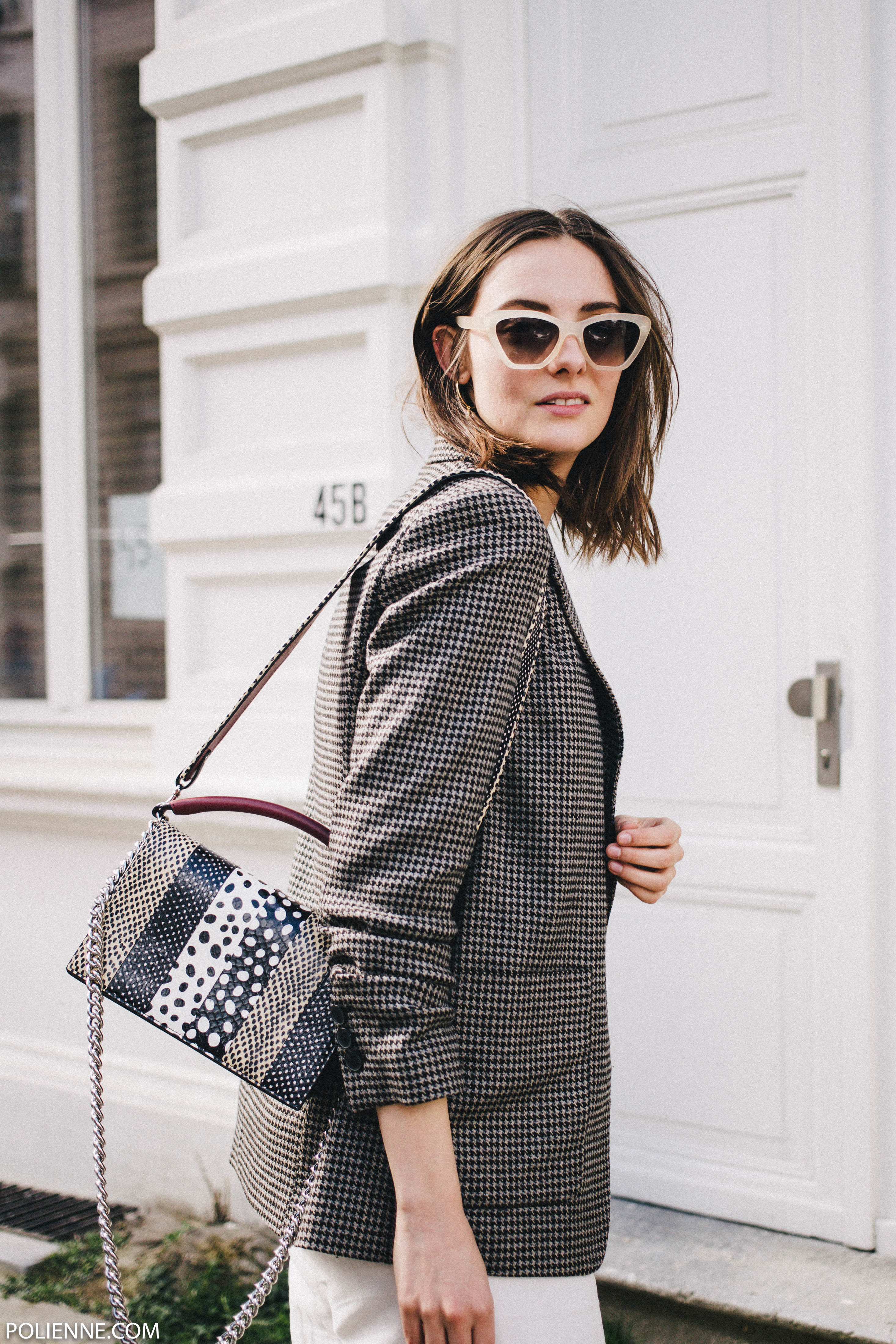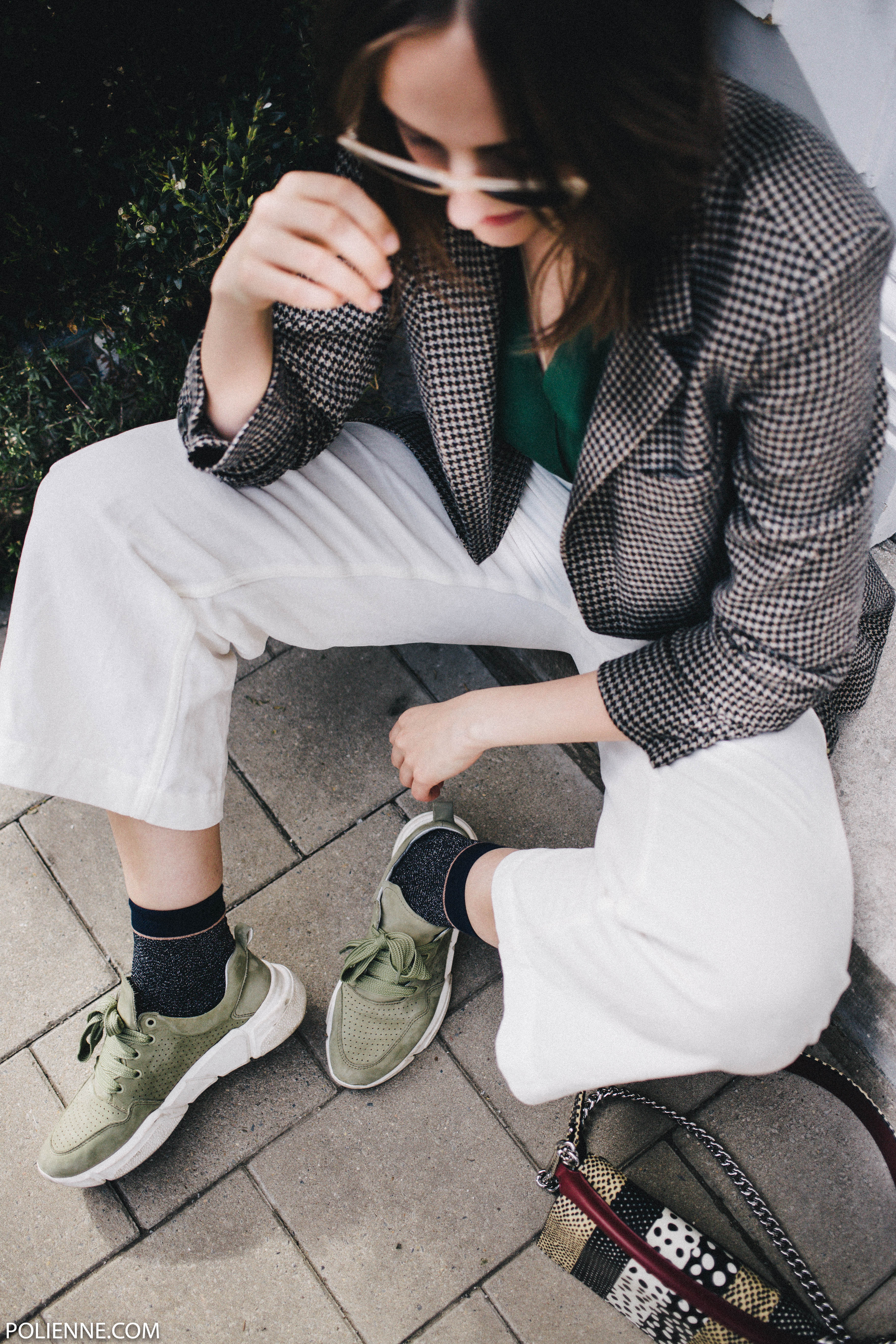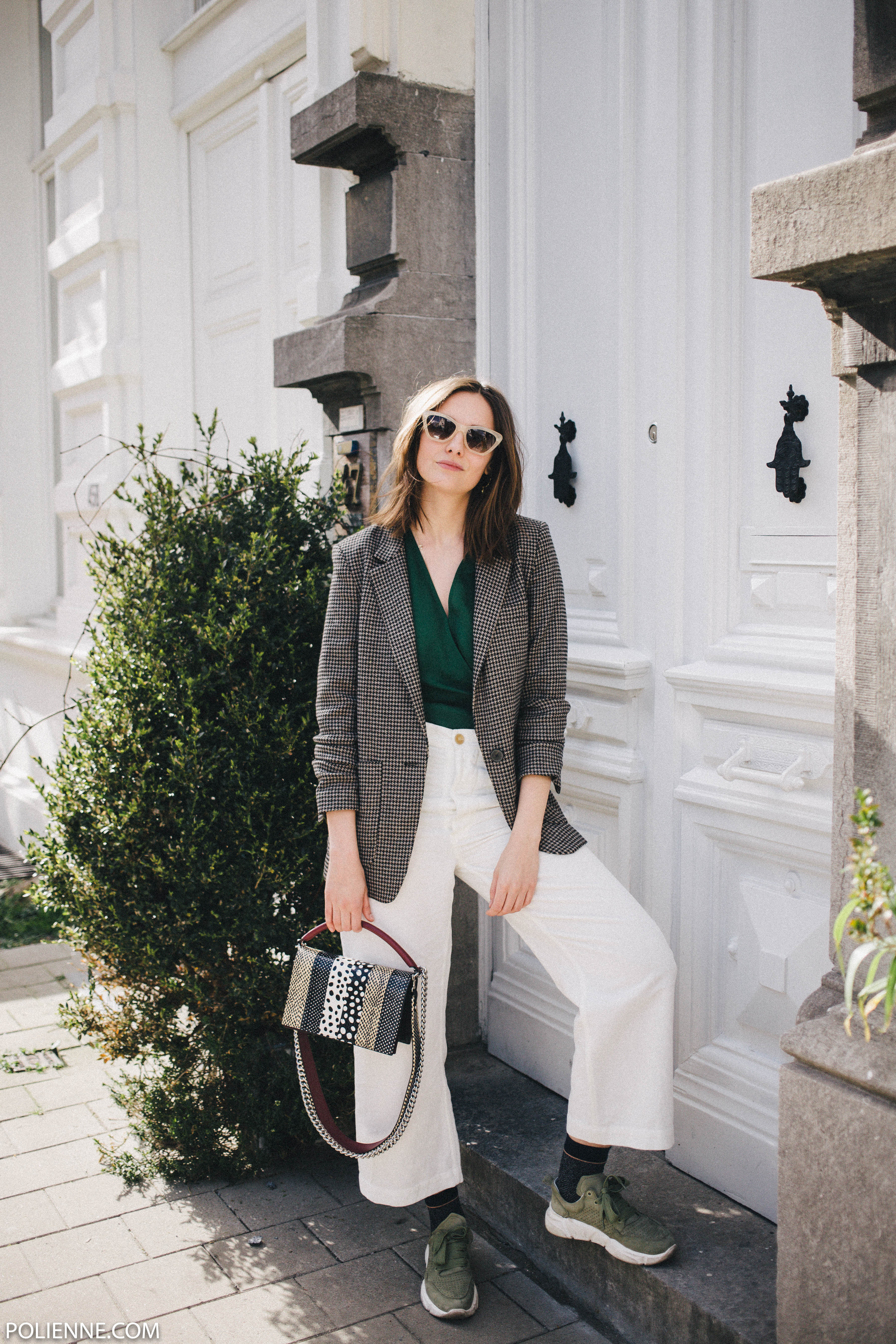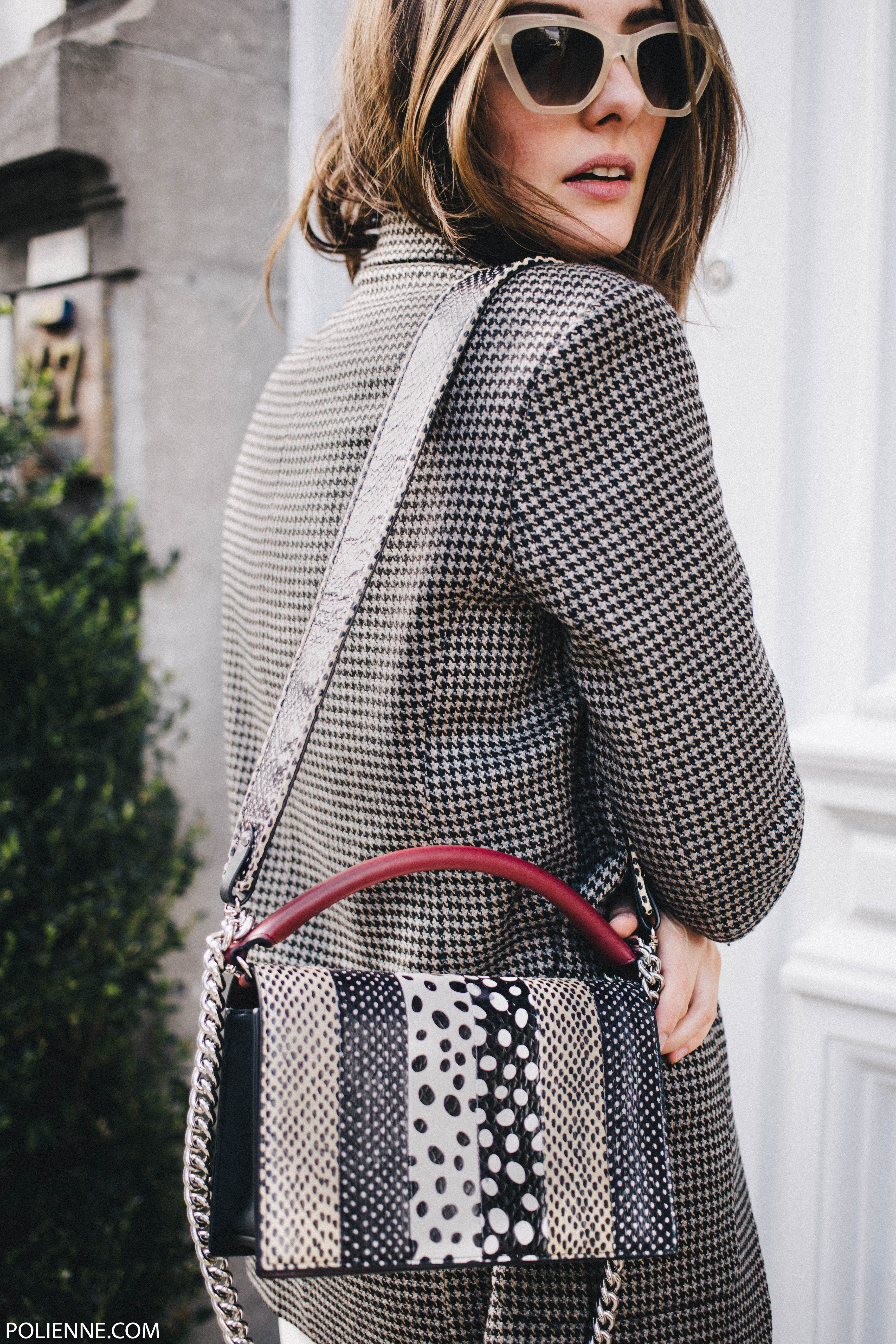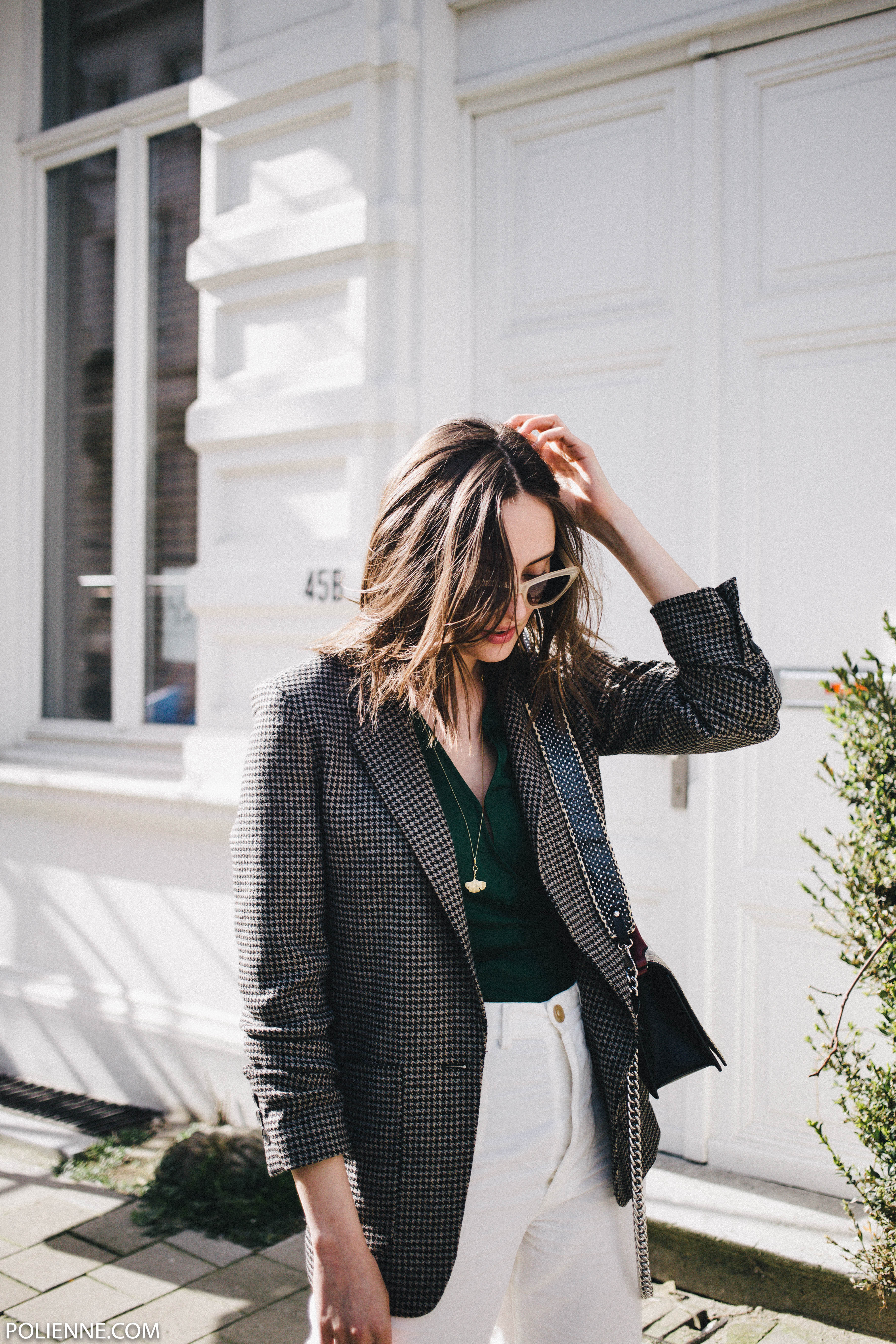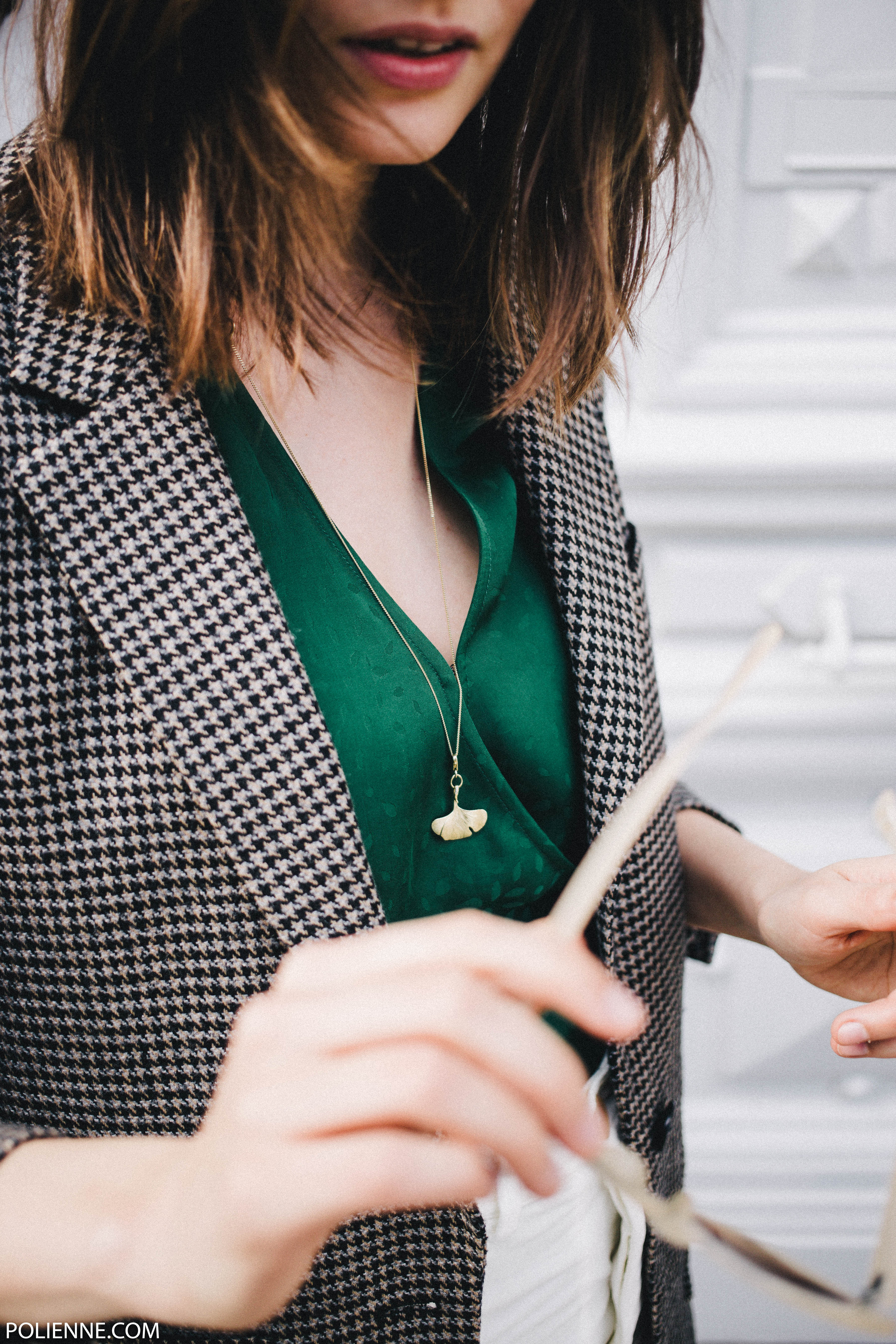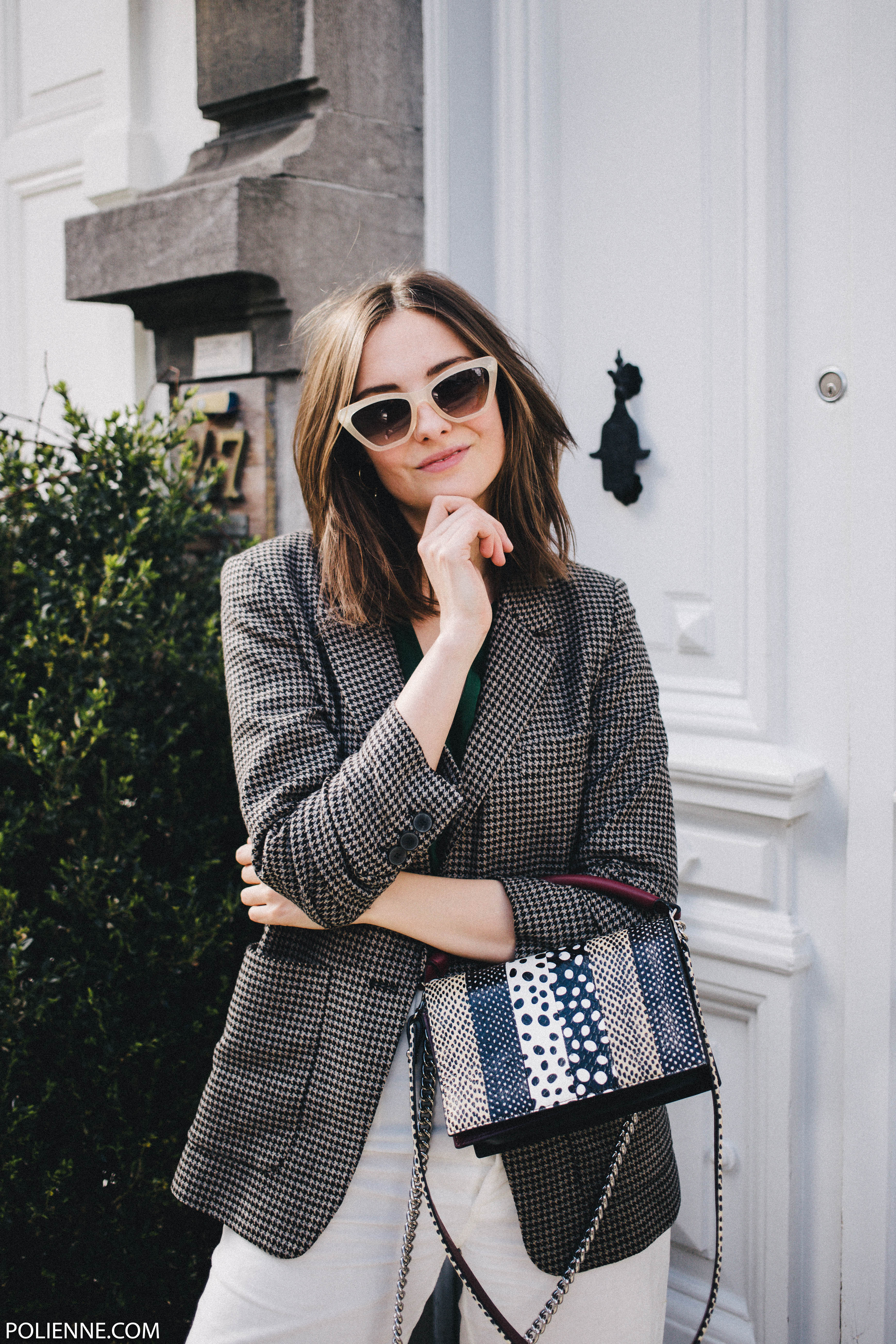 ZARA blazer (old), H&M wrap blouse, BELLEROSE c/o trousers, MANGO sunglasses, DIAMANTI PER TUTTI c/o necklace, DVF c/o Bonne Soirée handbag, SAMSØE & SAMSØE socks, SACHA c/o green sneakers
Photos by Daan Schepers