Many of you have asked for my tips on Seville, so besides another outfit, I gathered all my information and photos for you in a huge travel diary! First of all, we visited the city in the perfect month: May. Allegedly being the hottest city in Europe, in July and August temperatures can rise towards 40° and higher, which is not really pleasant to stroll through narrow streets and corners. I'd advise you to book your trip in April, May, June, September or October! Furthermore, Seville is a vivacious but not too crowdy place with lots of quiet neighbourhoods where you can truly relax. So although there is not sea nearby, there's definitely the possibility to zone out – just find yourself a place with a kick ass roof terrace and you're good!
Stay
Where did we sleep? My mom and I booked a room via AirBnb. Our hosts Rosario & José opened up the top floor of their gorgeous tile-invaded house (with roof terrace!) located in the artist area only a few months ago, but they are having LOADS of guests already. And I understand why! They were extremely helpful with restaurant bookings, taxi bookings and tips on what places and bars to visit. Our hosts only spoke a handful of English and French, but it was cool to understand the Spanish culture and hang out with locals! So AirBnb is the place to be guys.
Eat
My mom and I chose to do food things the Spanish way, which means a tiny breakfast, large lunch and tapas for dinner! We had breakfast at a local bar close to our room, called Antigua Abaceria de San Lorenzo. For lunch, mom and I stumbled upon an extremely charming patio from a French restaurant called Corral del Agua. Definitely worth to dine in the shade of all the exotic plants! We also headed to the most famous hotel of Seville, Hotel Alfonso XIII, and had lunch on the terrace. Lovely! For dinner we had tapas at a real cool place called Perro Viejo. It's super popular, so if you want to make sure you get a seat, it's easier to make a quick call in advance.
Visit
The most common reply to my question "What to visit in Seville" was probably "the entire city". Now I do understand, because besides the well-known hotspots to visit (Real Alcazar, the Cathedral and its bell-tower La Giralda, the tomb of Christopher Colombus, Plaza de España, Metropol Parasol, the square Alameda de Hércules, Triana, Casa Pilatus etc etc etc) you should just wander around and discover! On every street corner there's a beautiful shrine, tile pattern or door to notice. My favourite area to discover was the old Jewish quarter Santa Cruz: most of the streets are so tiny you won't find them on the map. We also booked ourselves a guided bike tour of 2 hours, which was GREAT. You've seen the most important places of the city in a relatively short time, you can enjoy a cool breeze while biking and you always get a few "unknown" fun facts you won't find in your travel guide. One last quick tip on the Real Alcazar: purchase your tickets online to skip the VERY long waiting line in the burning sun. The same goes for the cathedral: you can purchase a combi-ticket at the Iglesia del Salvador so you don't have to queue at the cathedral. Oh and for shopping: head to Uterquë, Zara, Bimba y Lola, Mango, Massimo Dutti, Stradivarius, Blanco and all the other fun Spanish retailers!
And now, PHOTOS. Enjoy!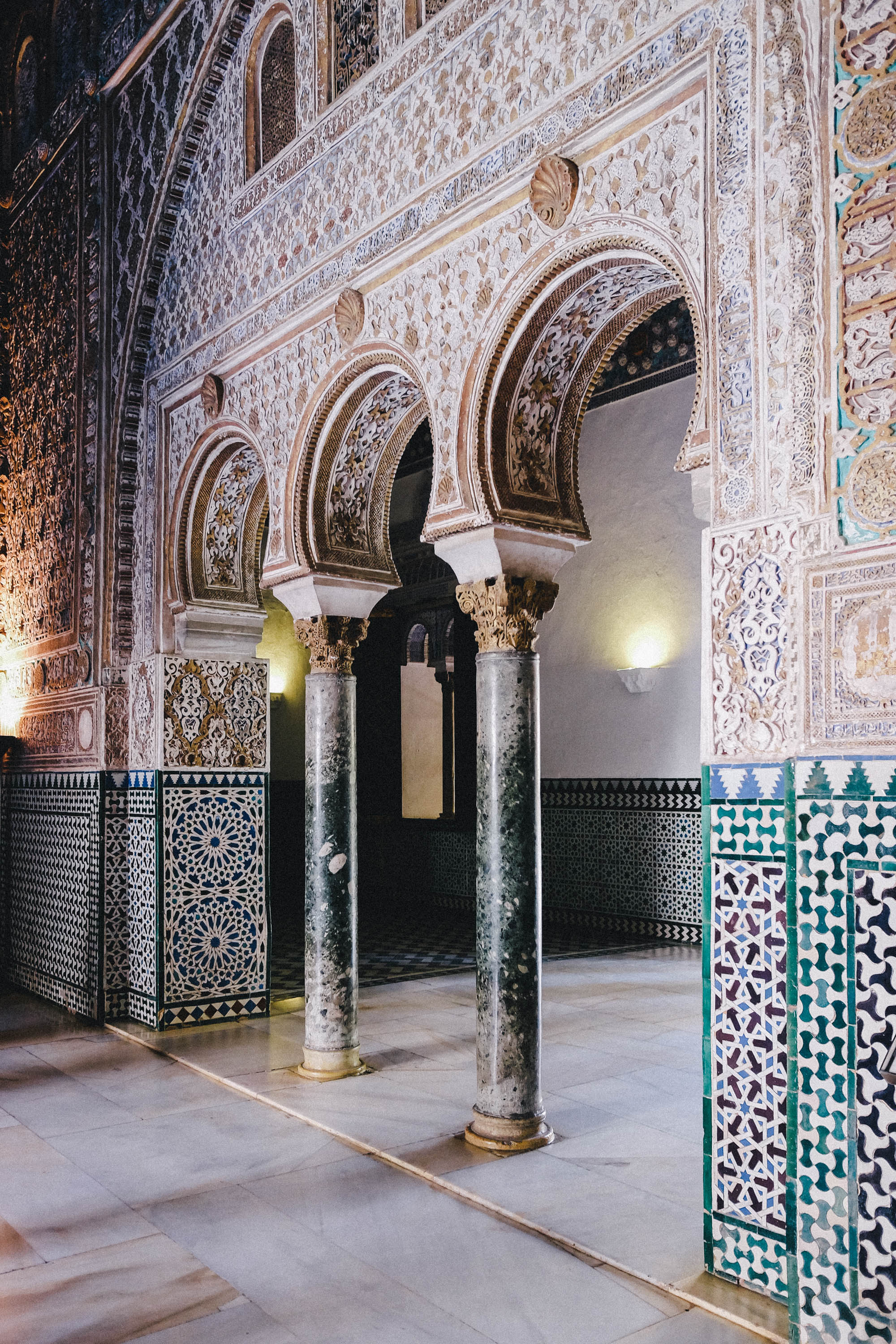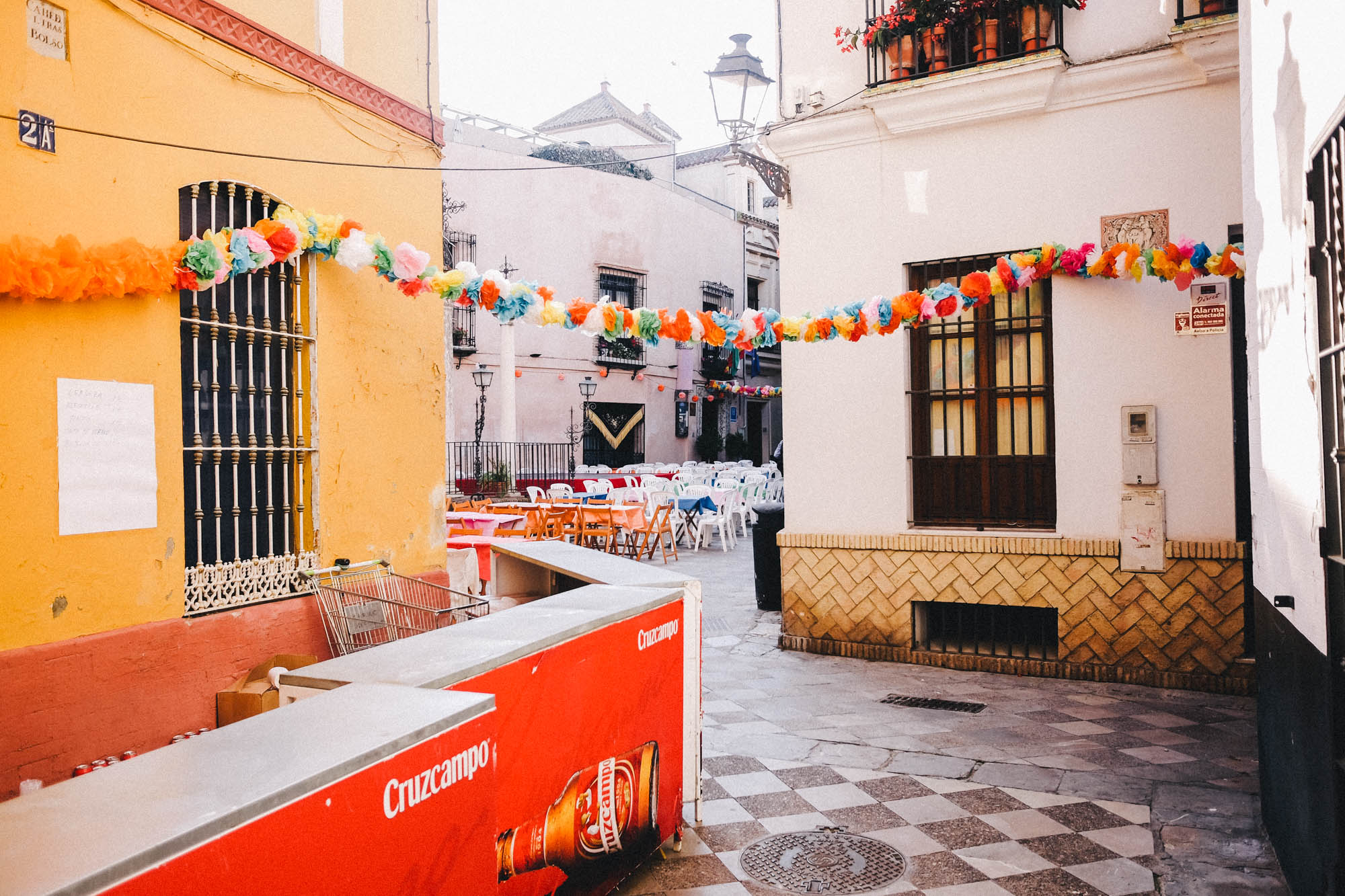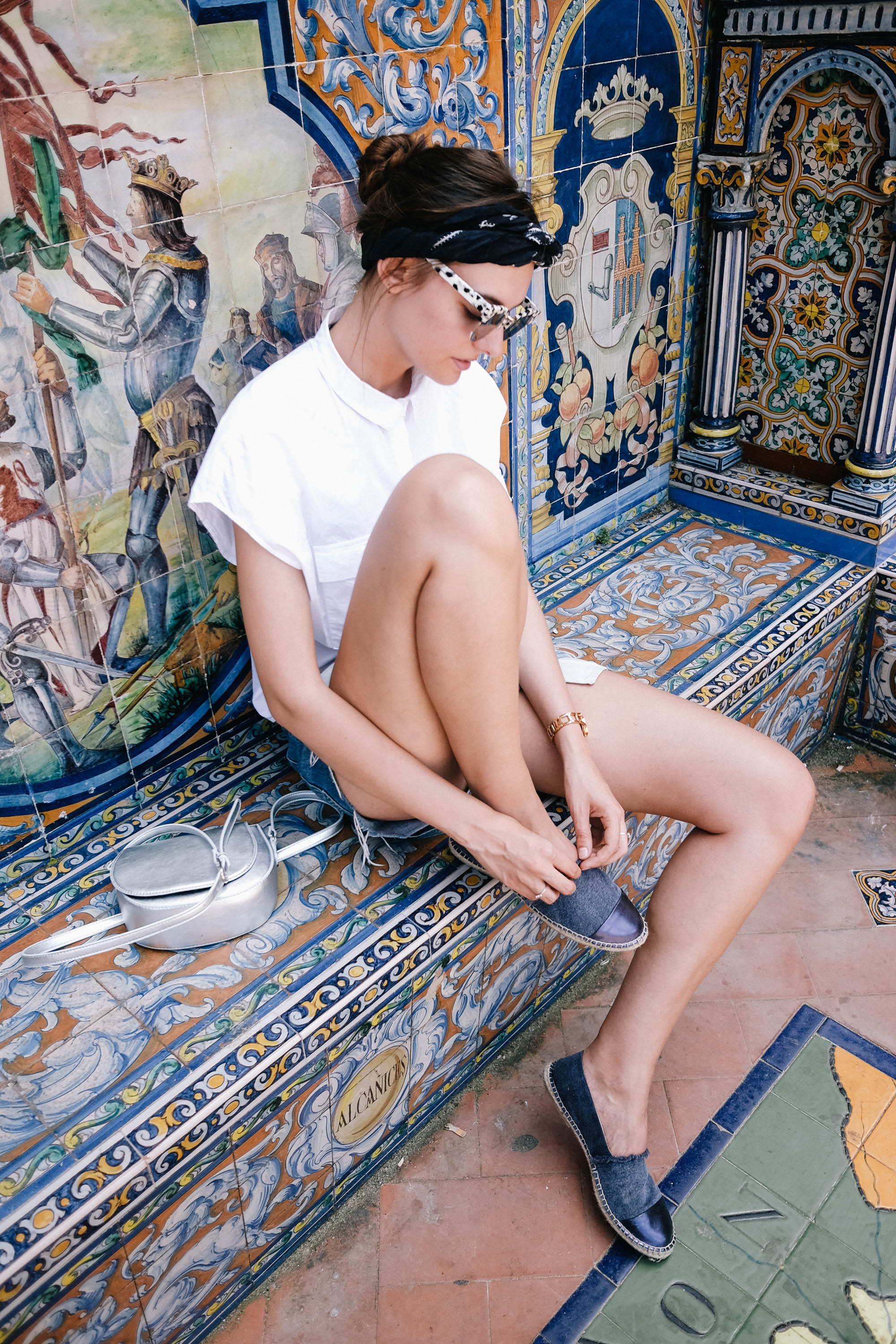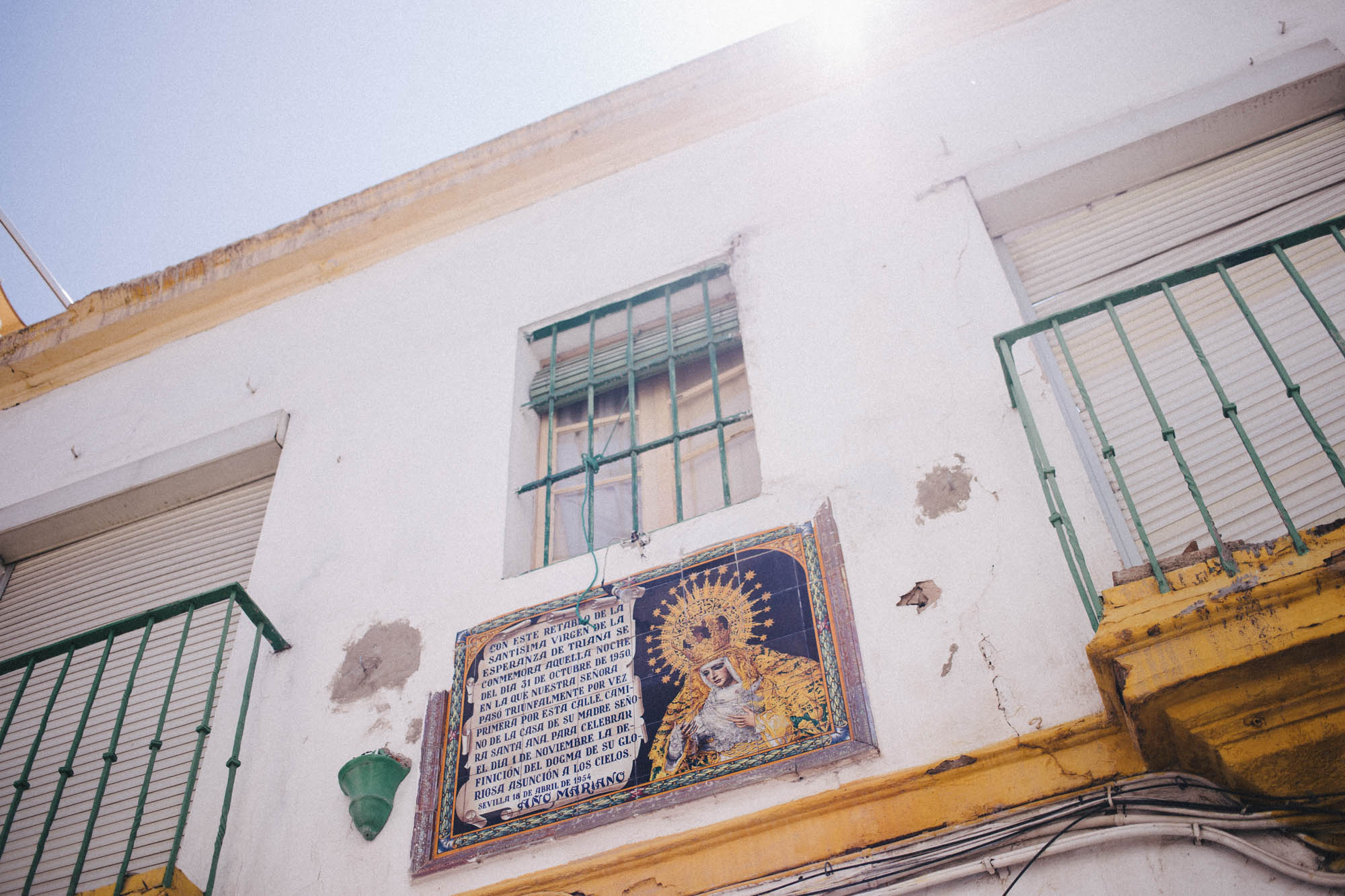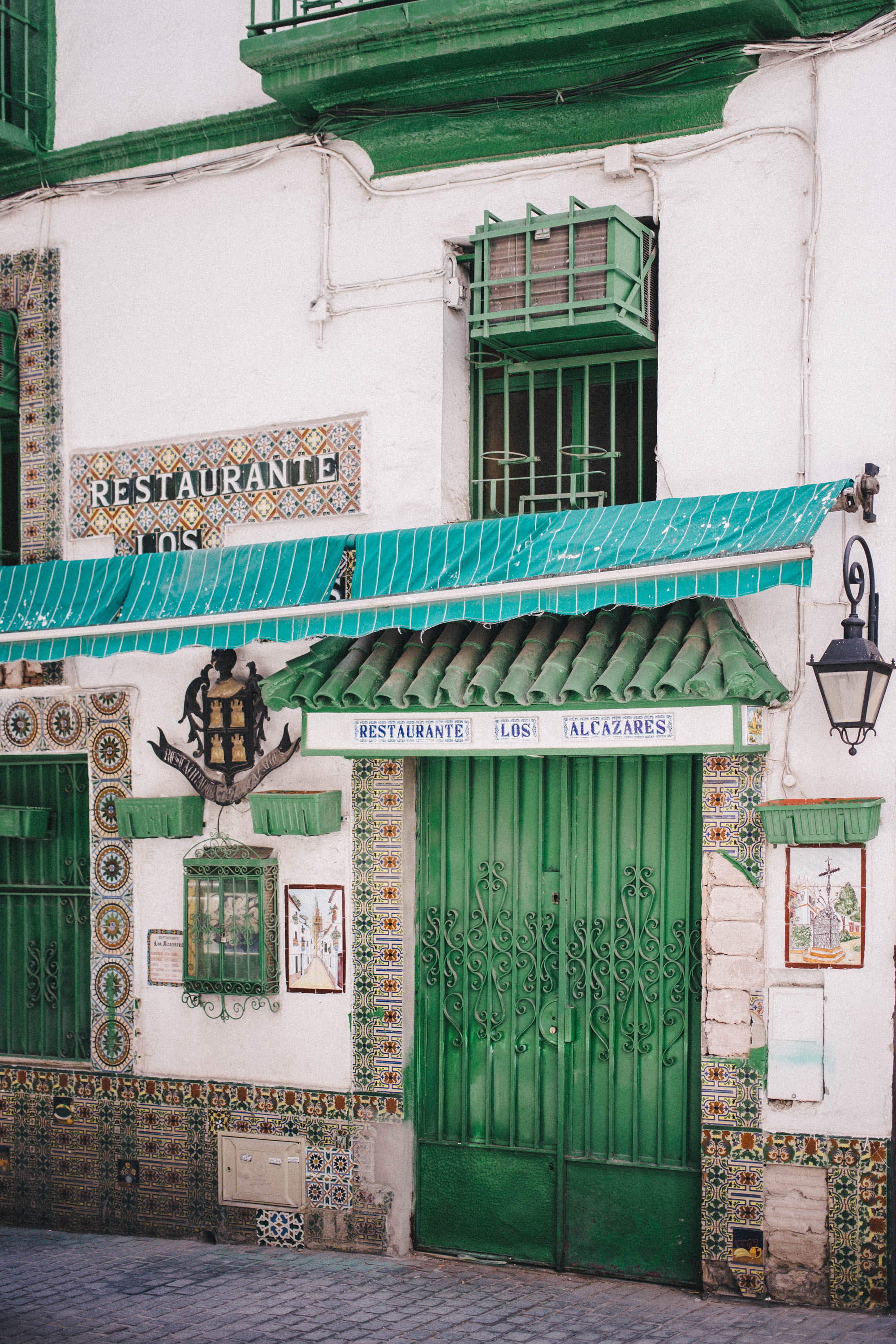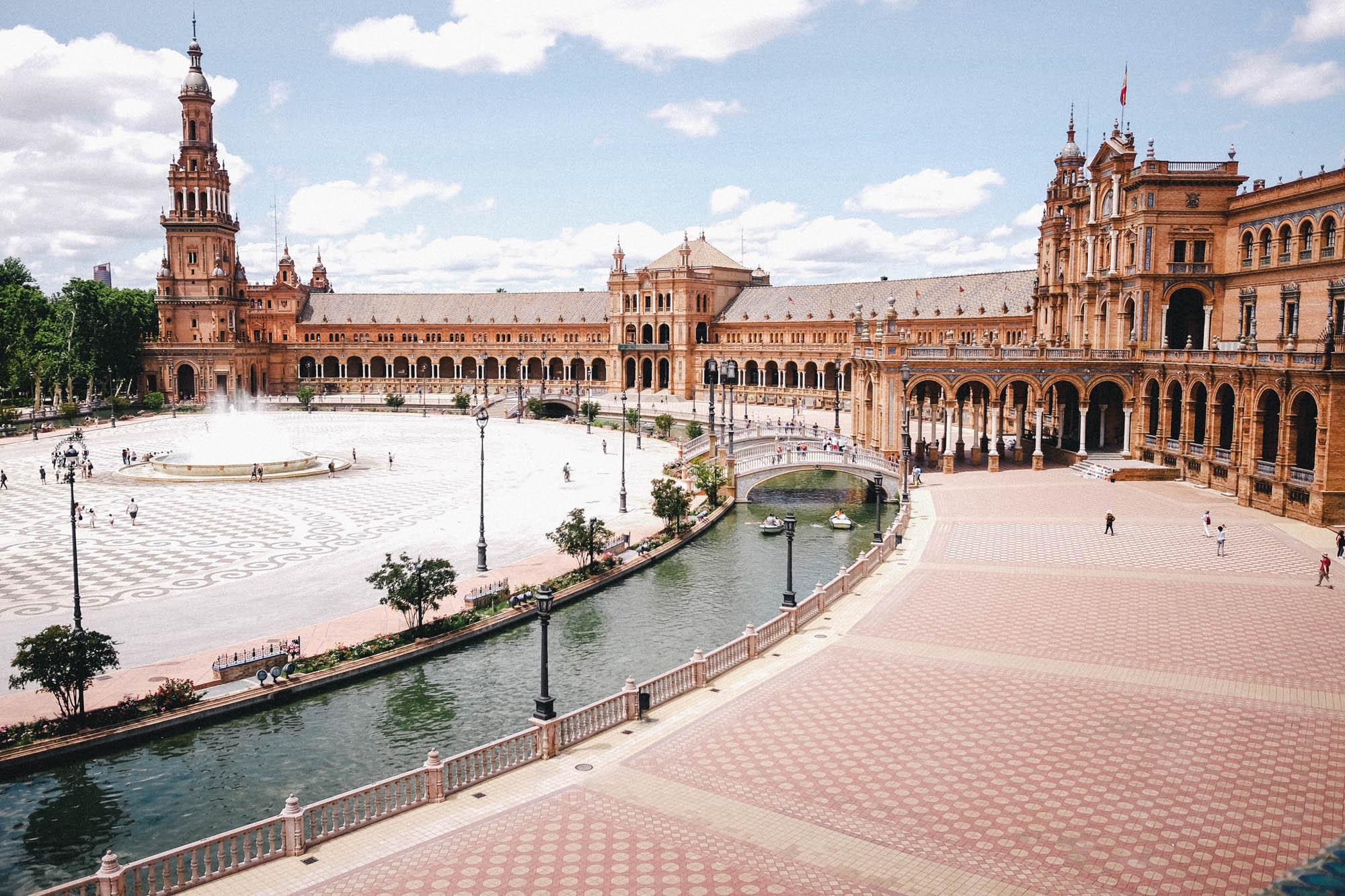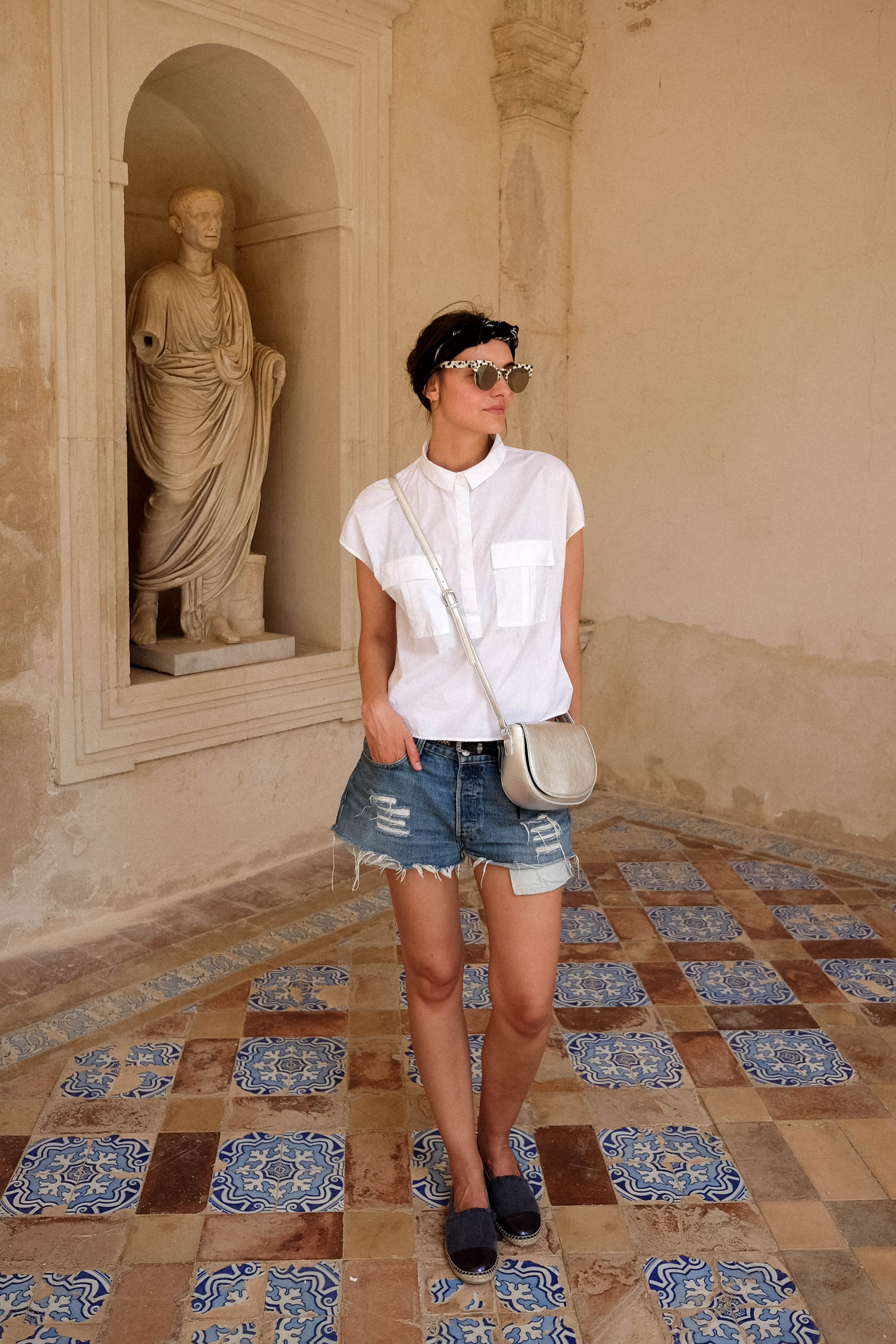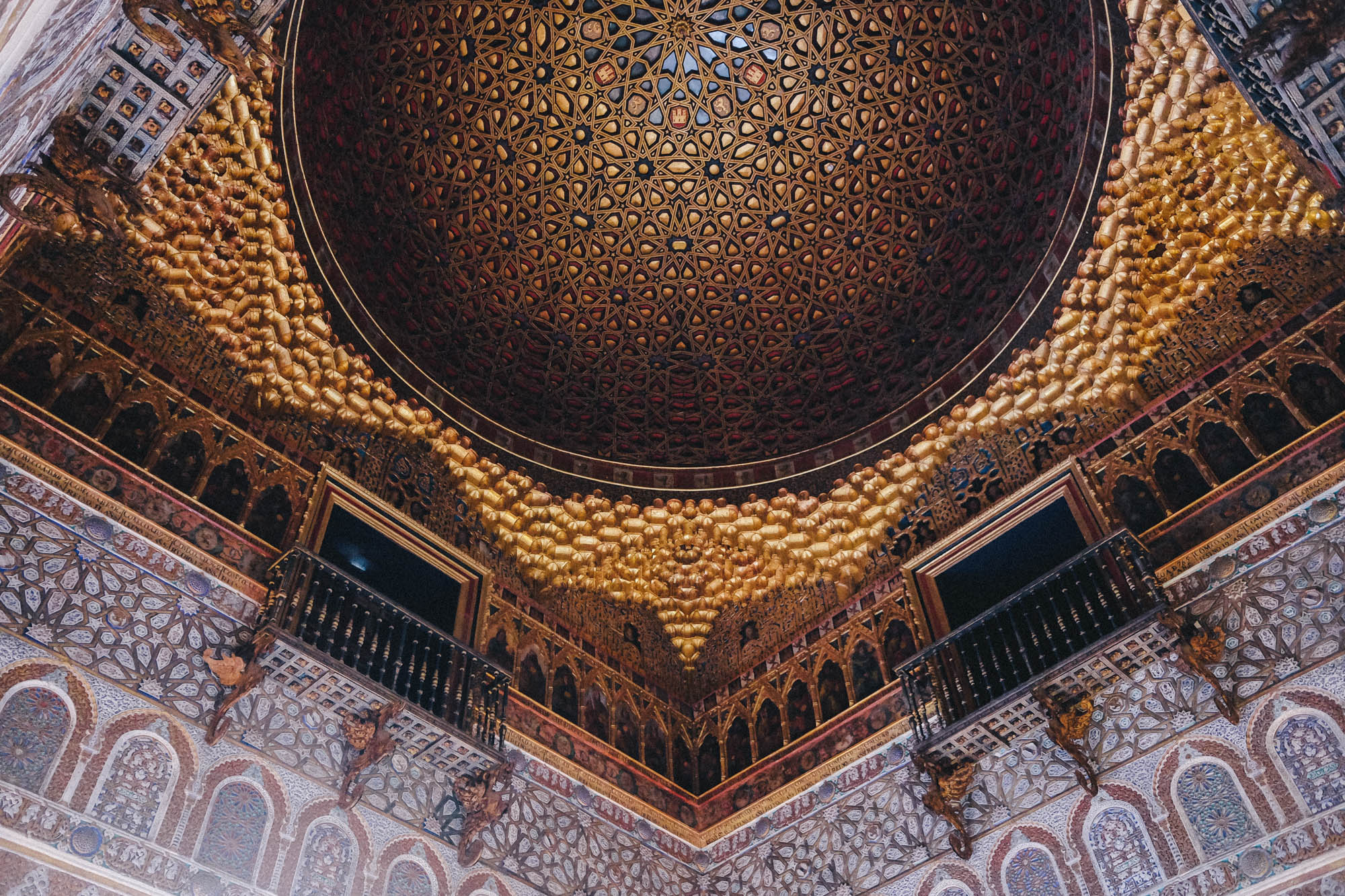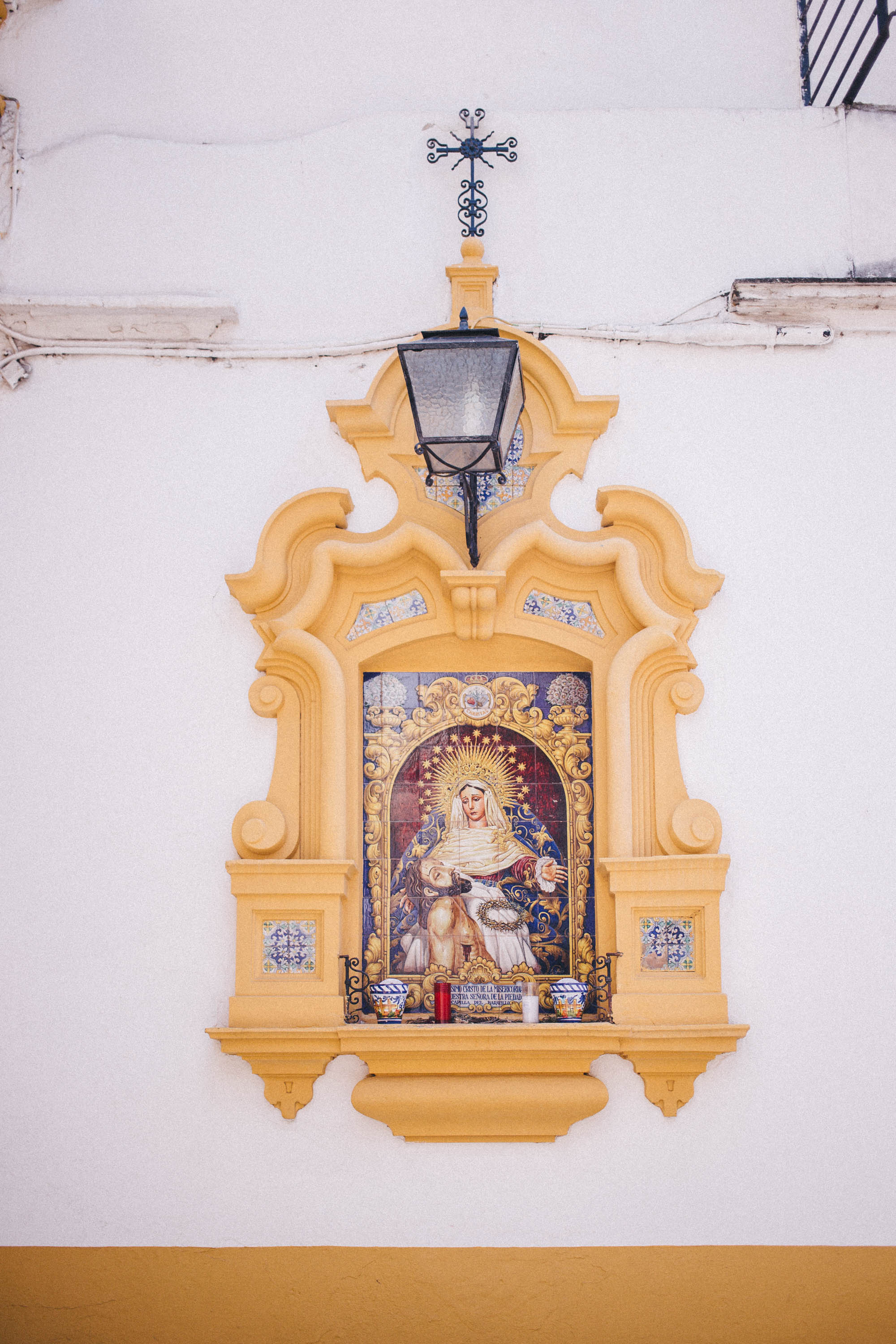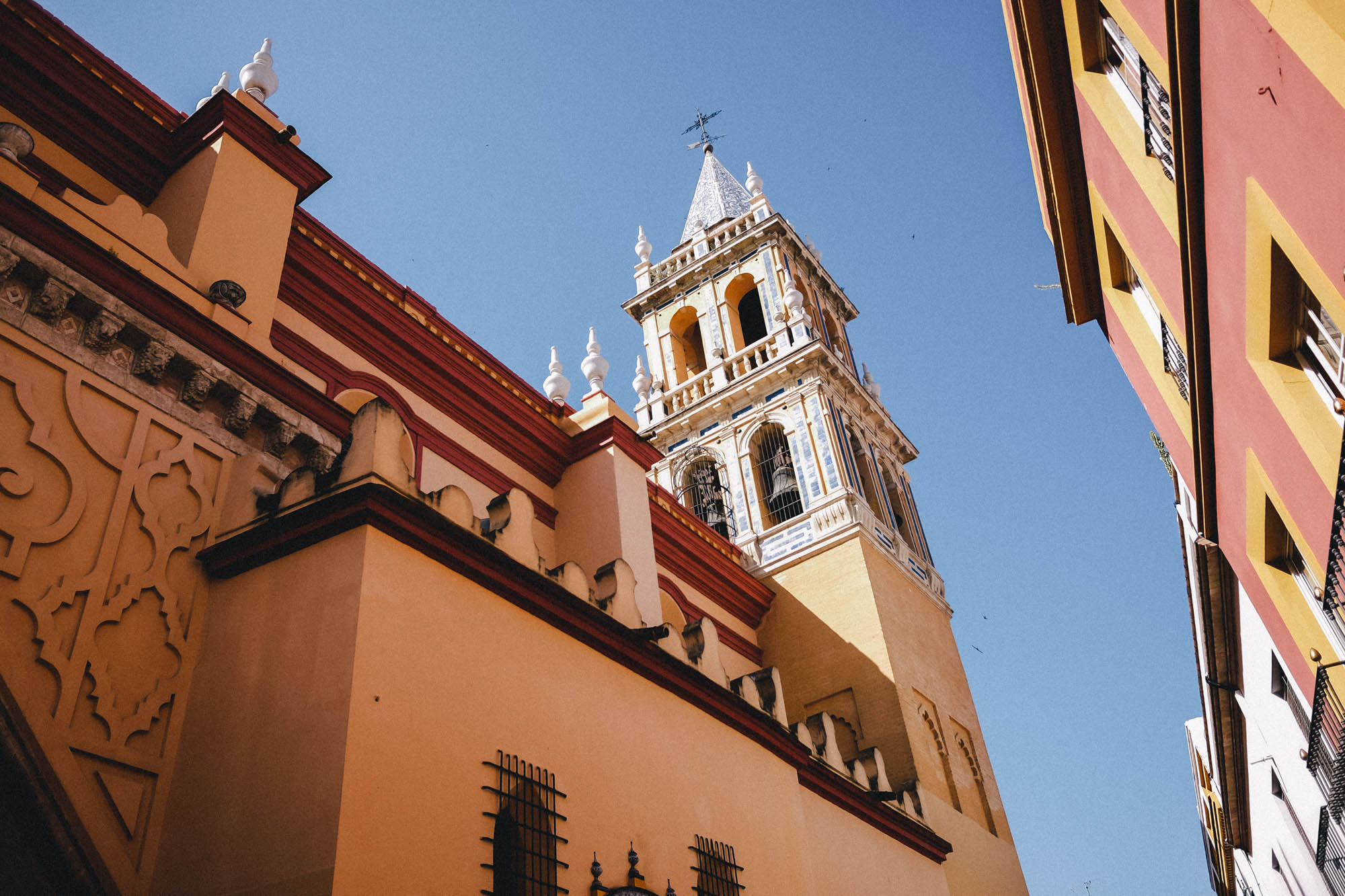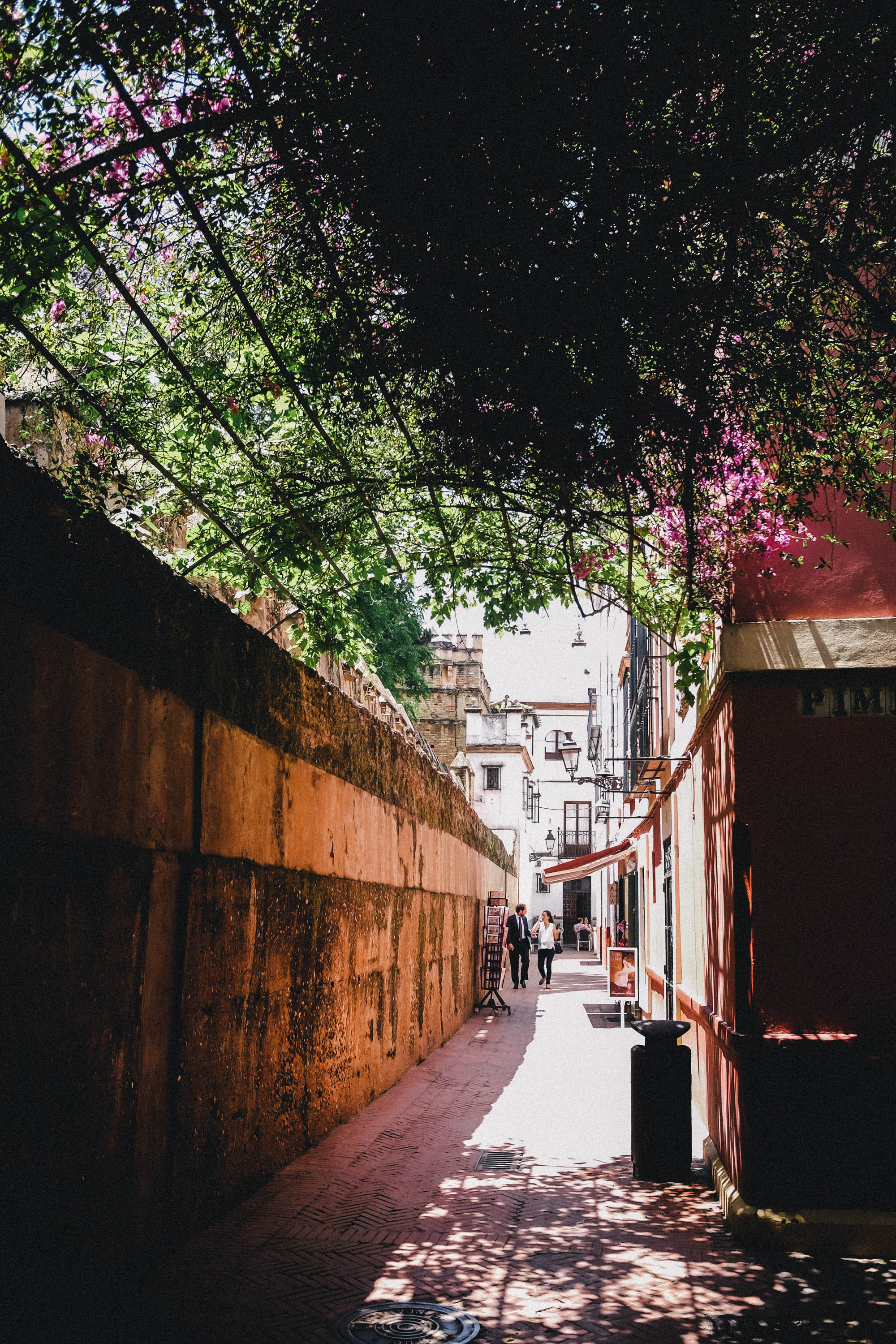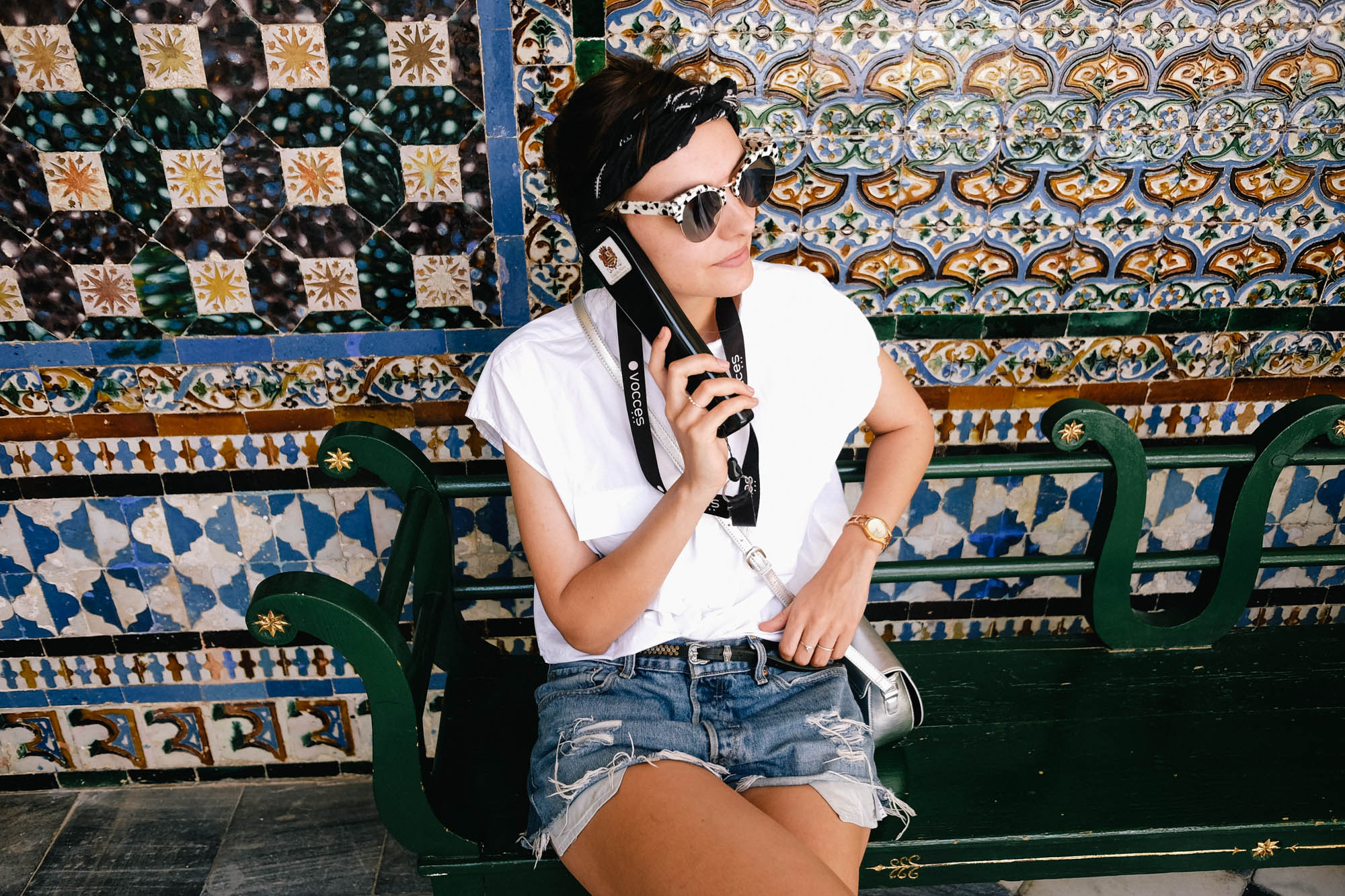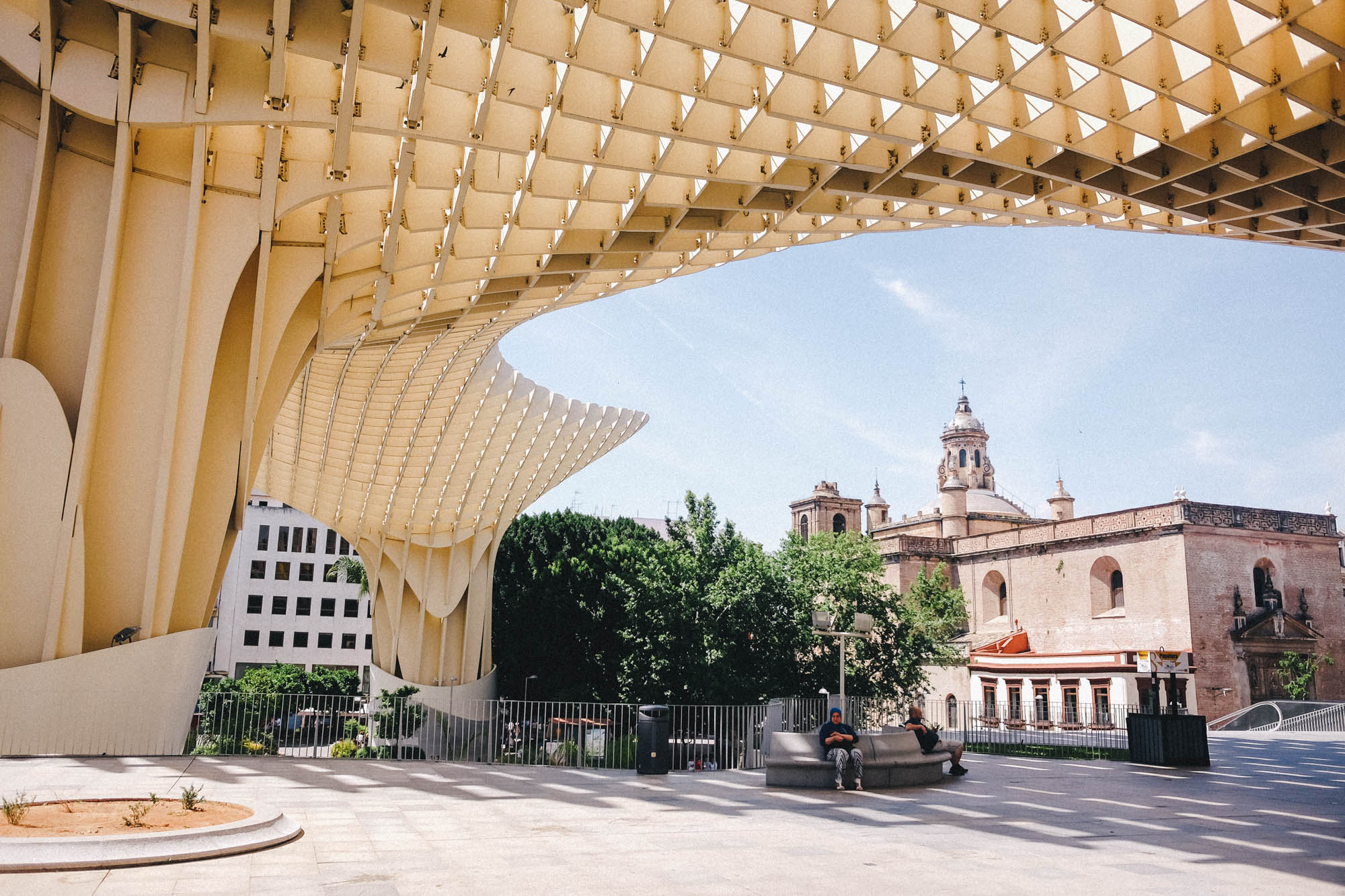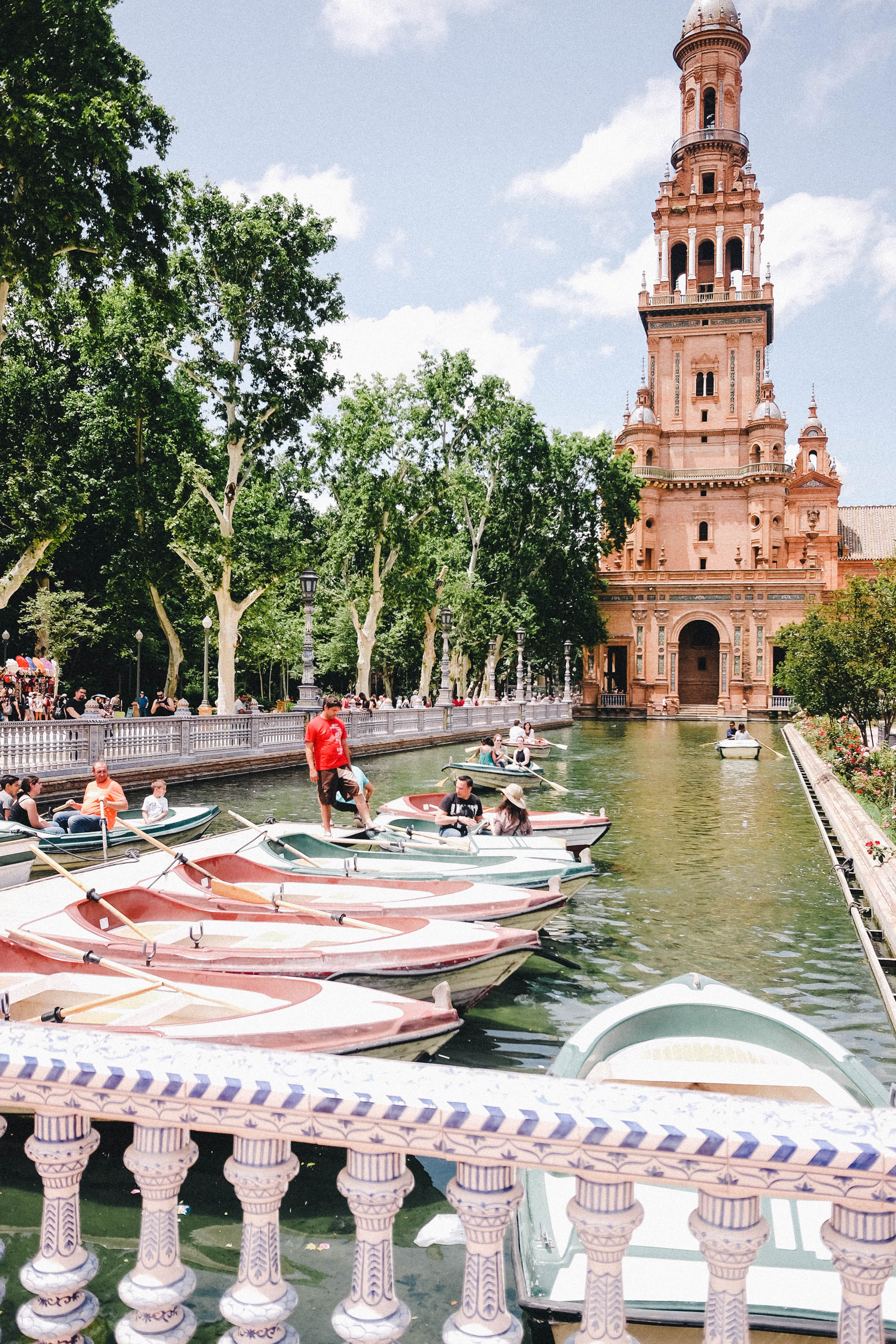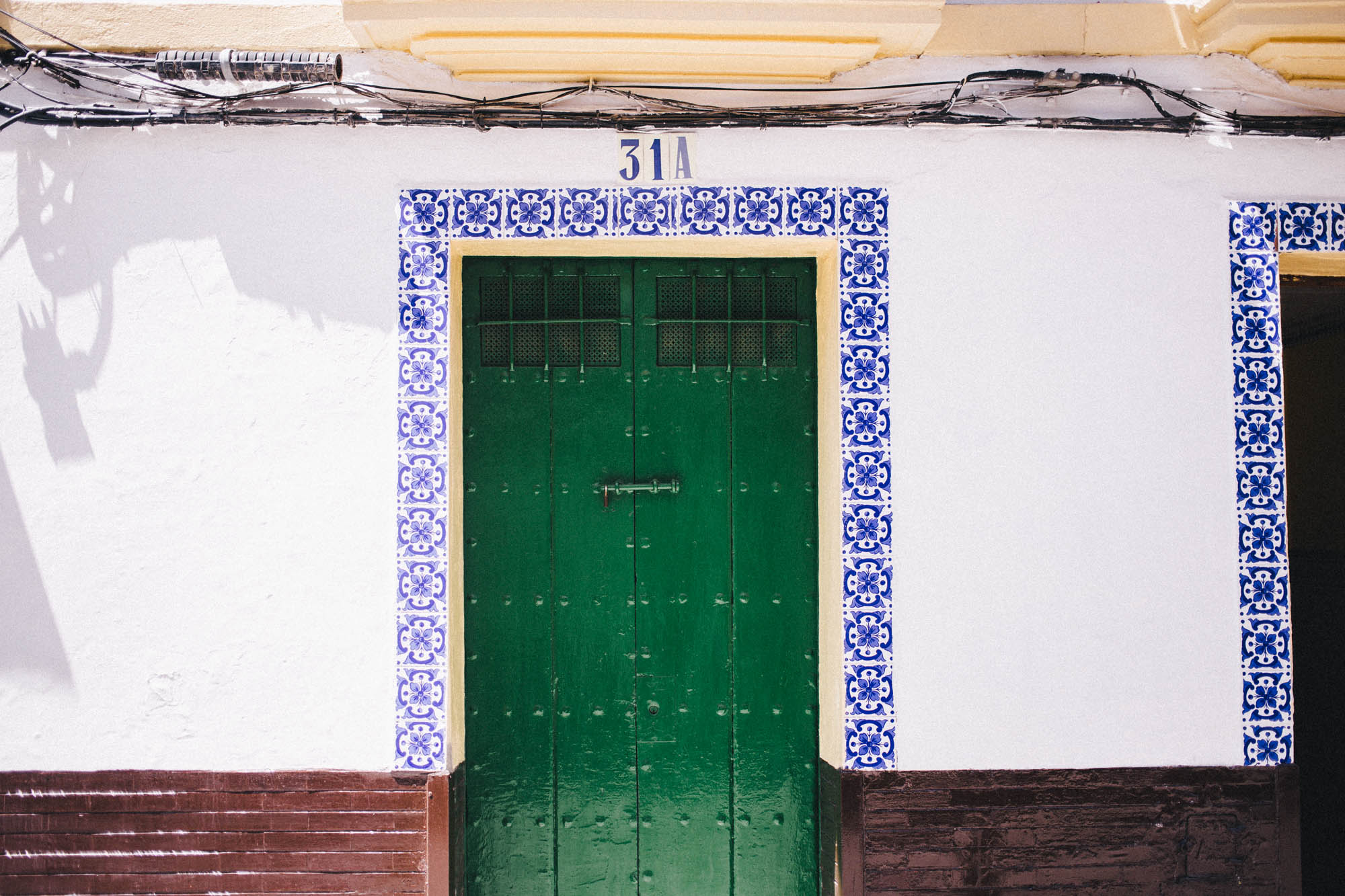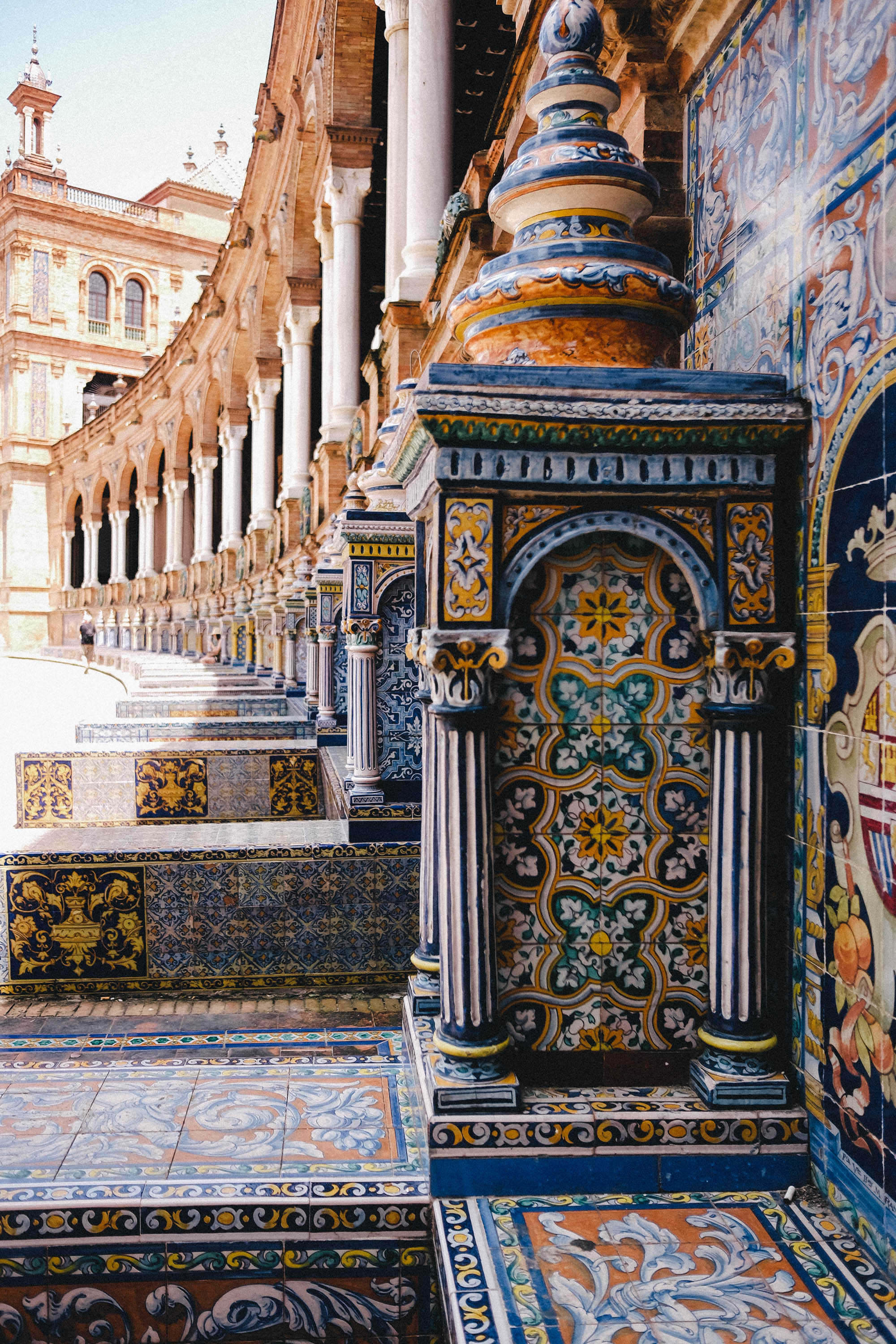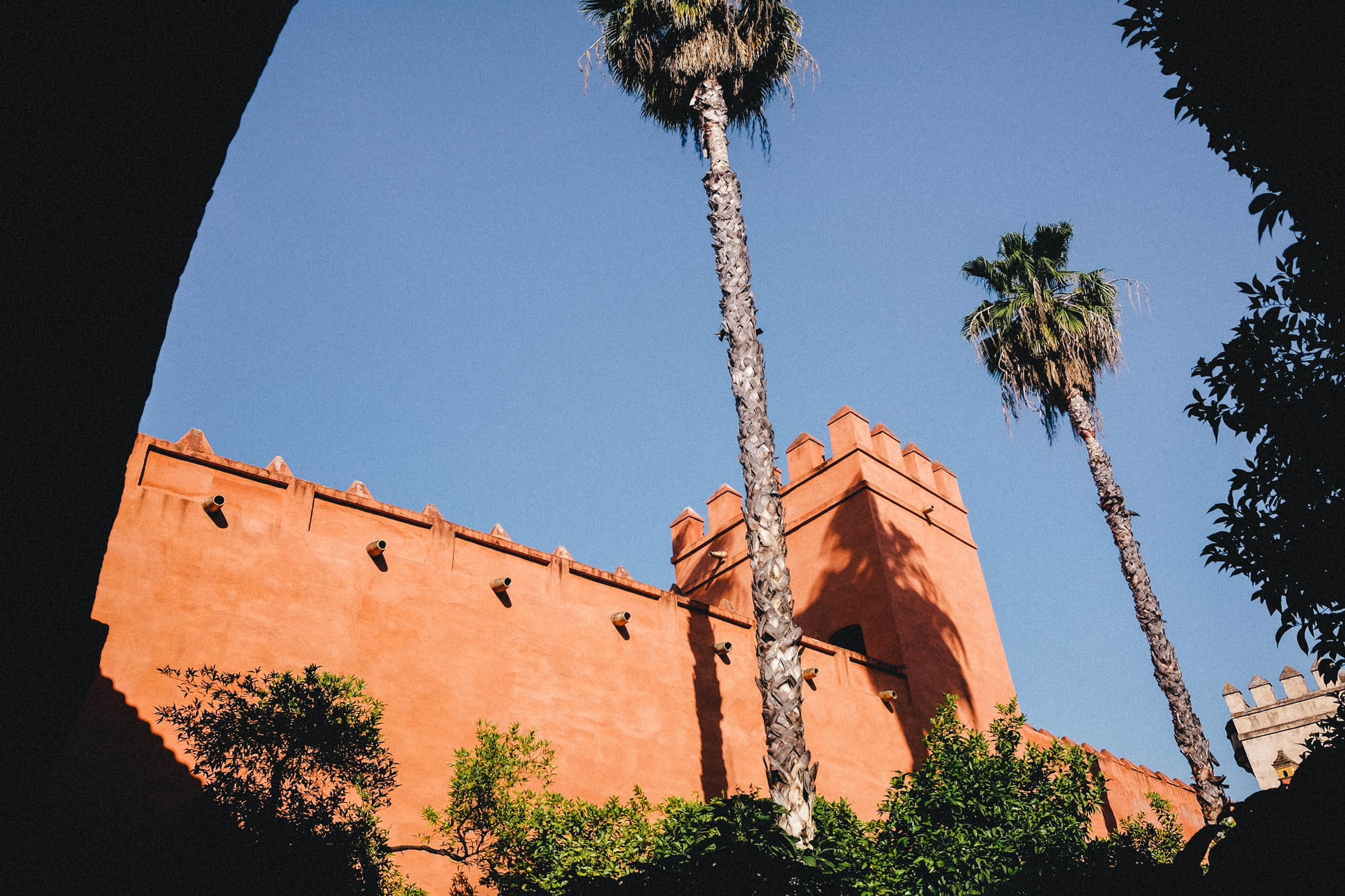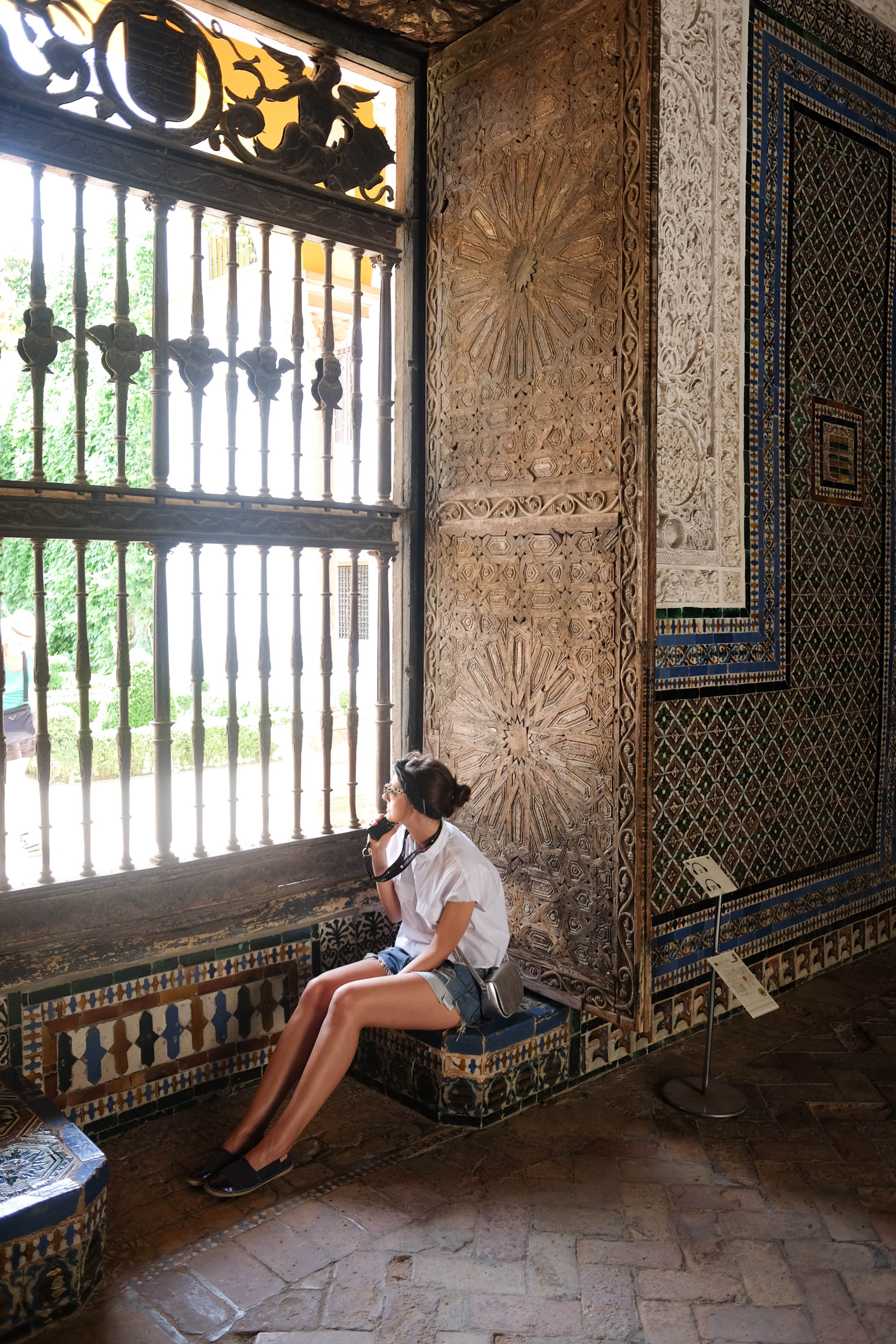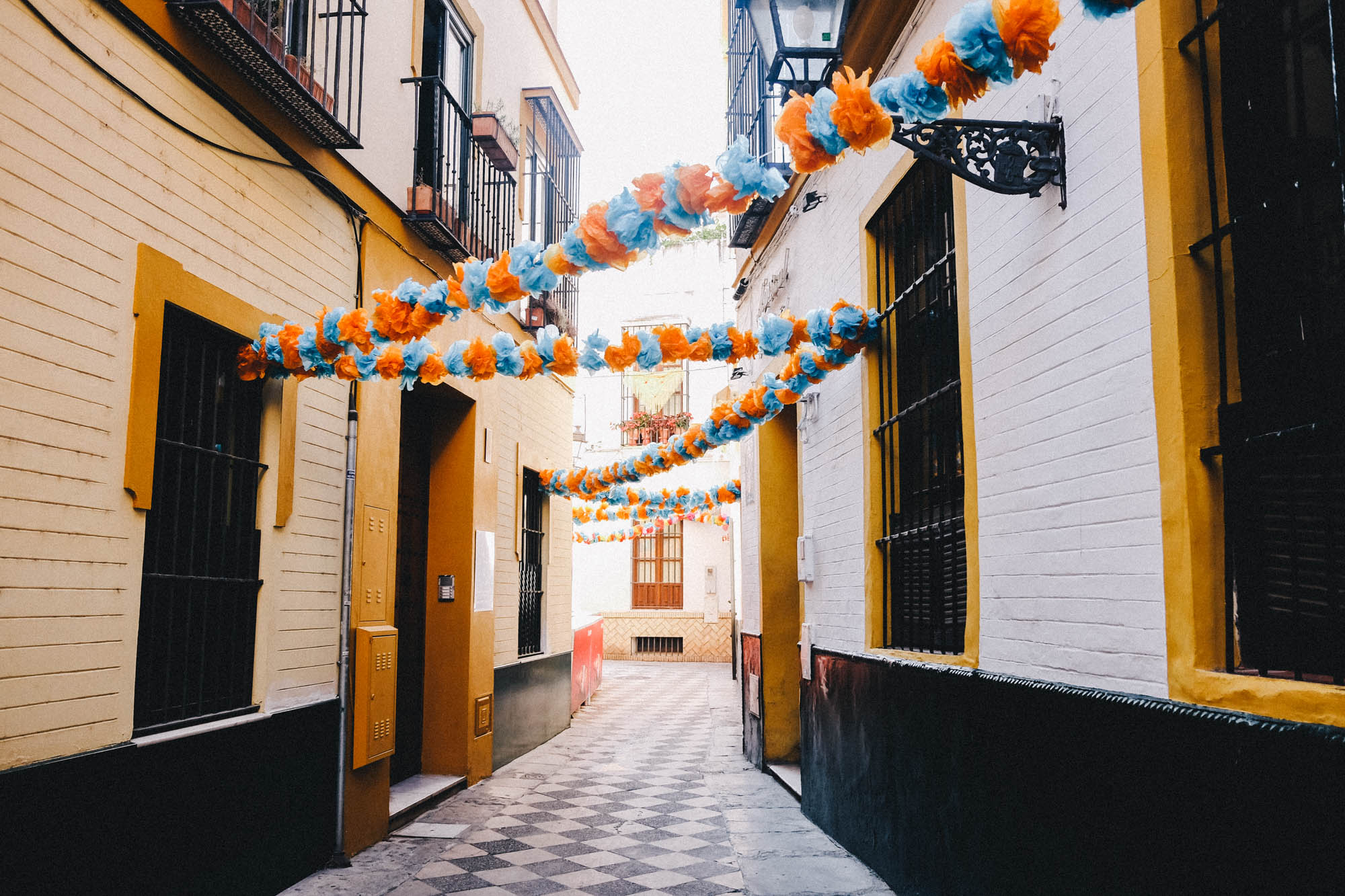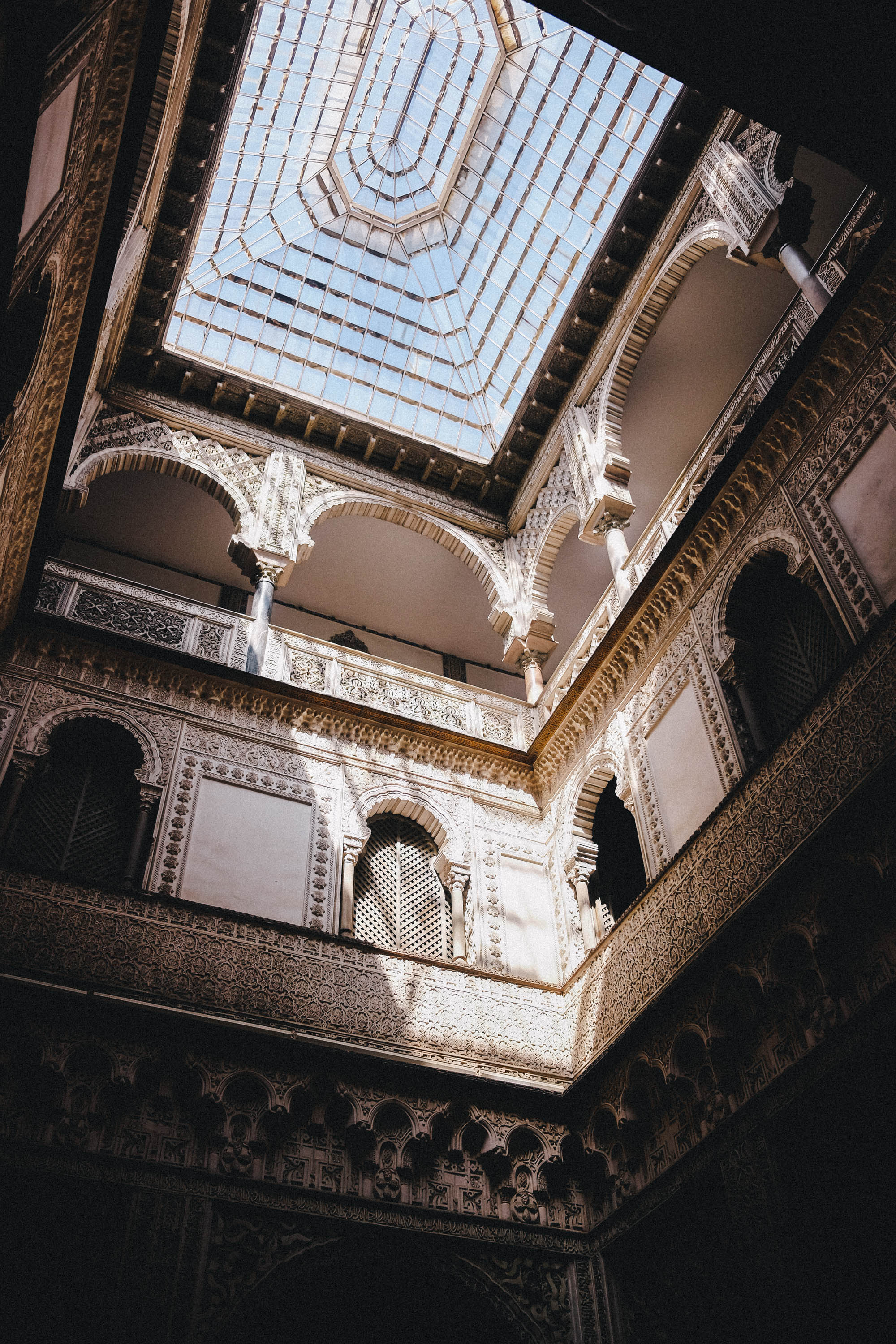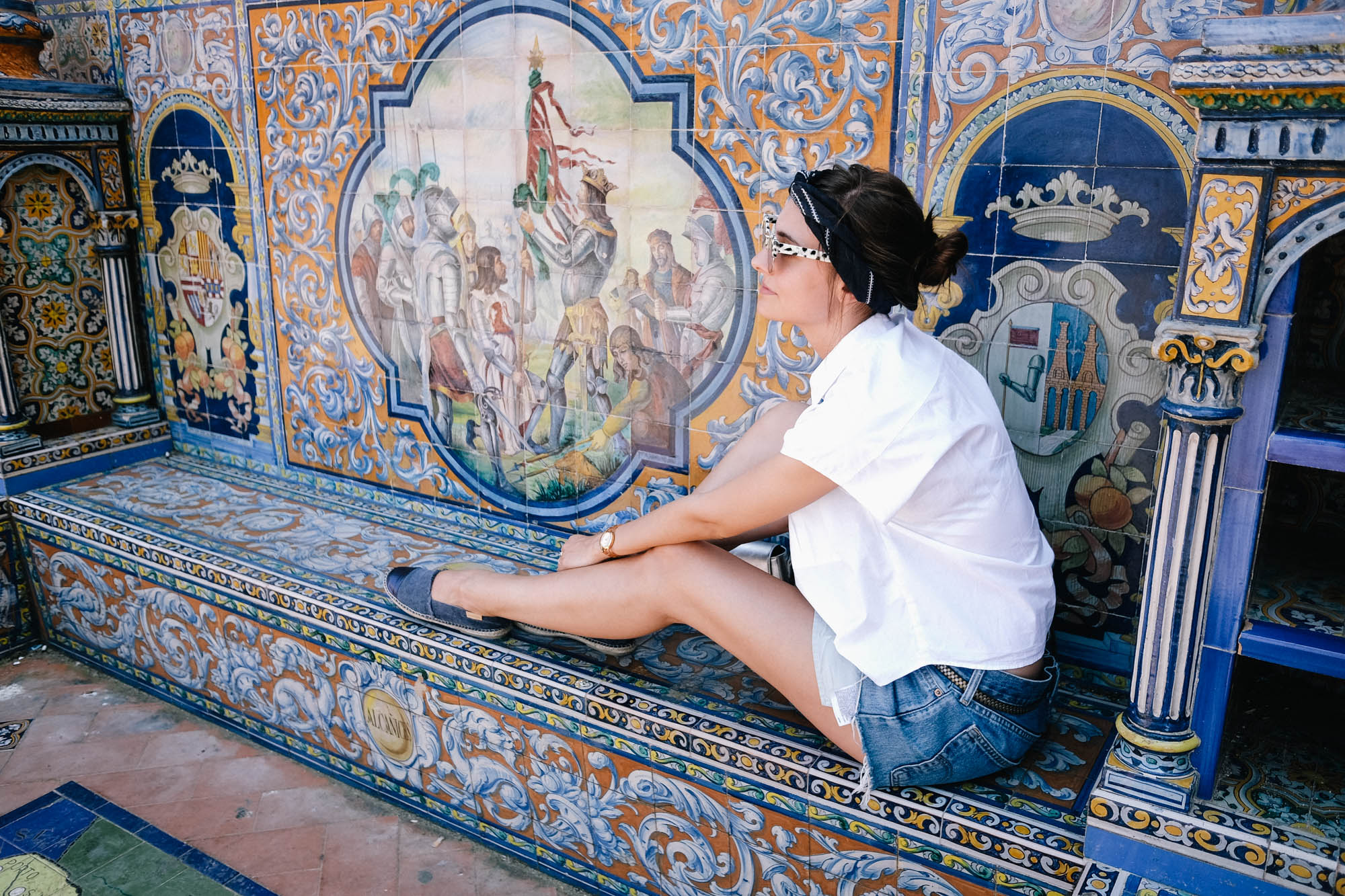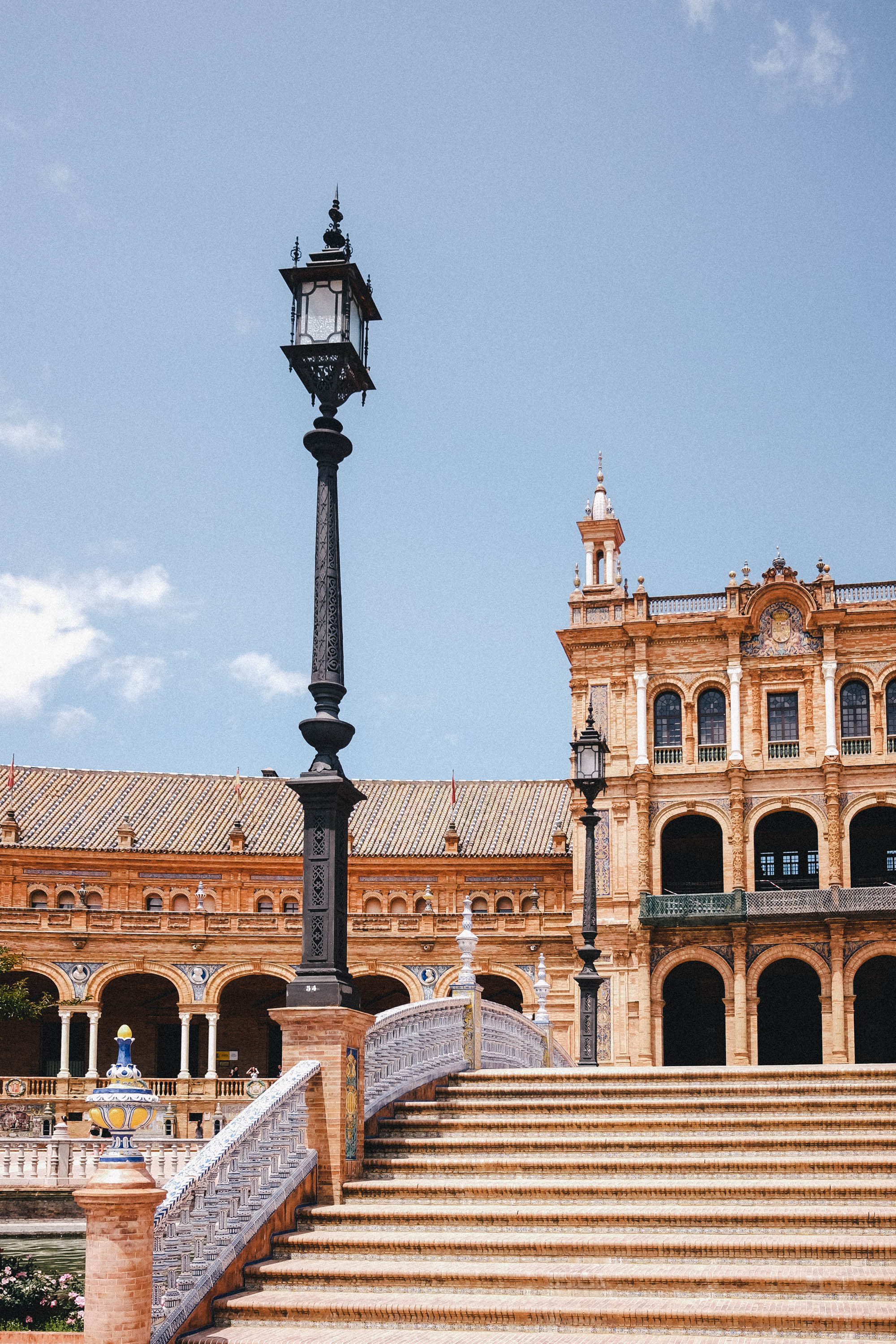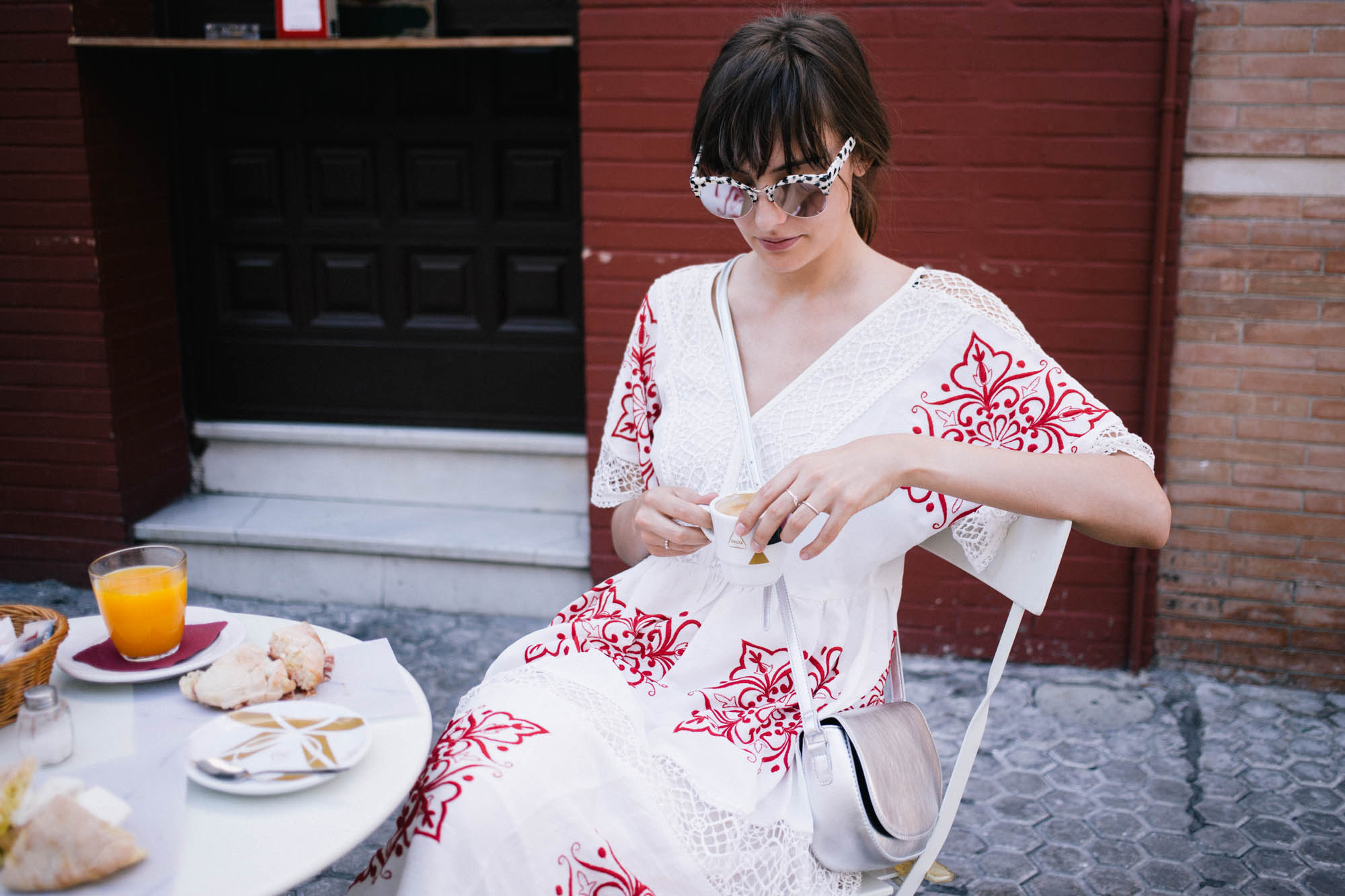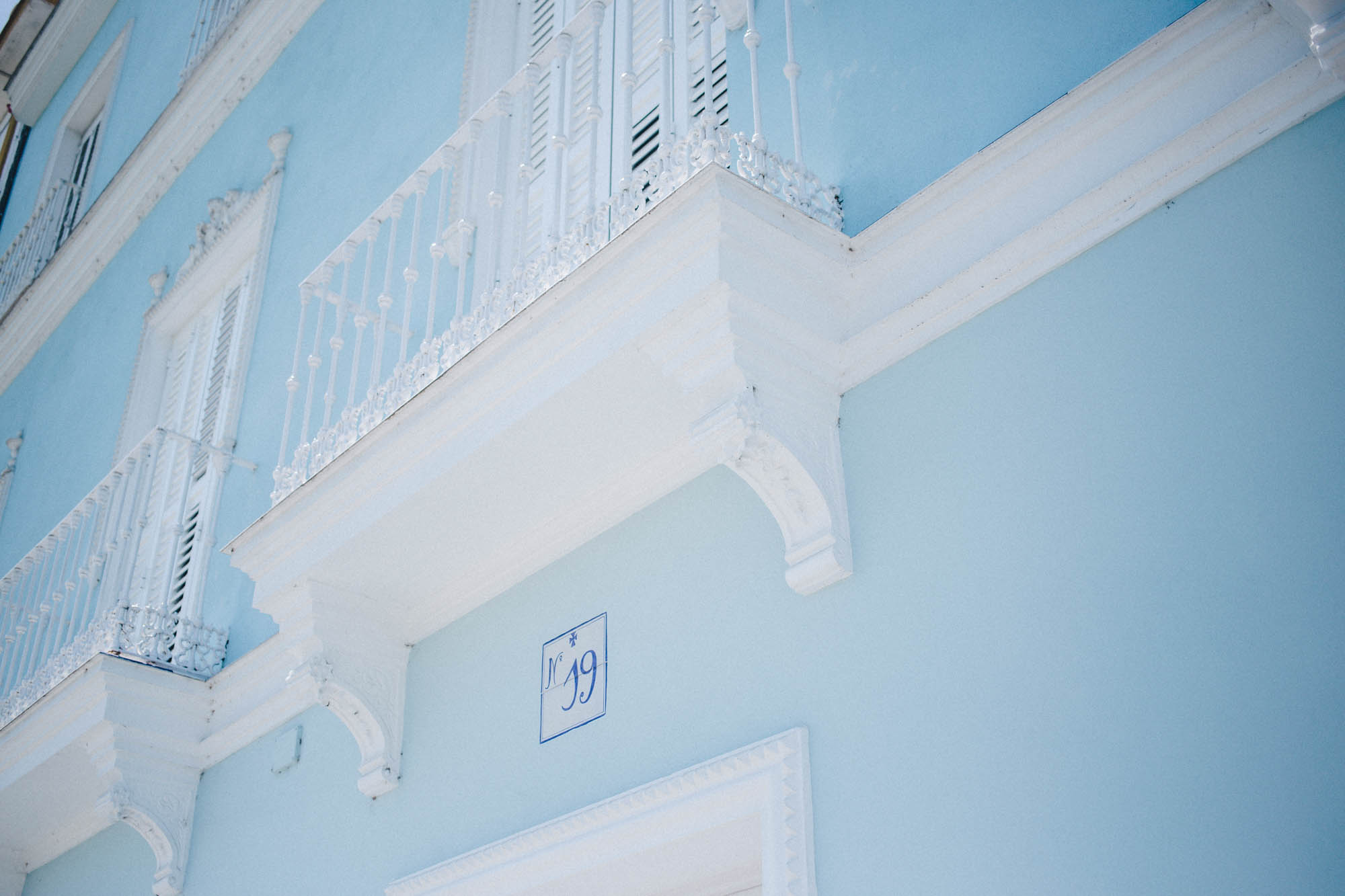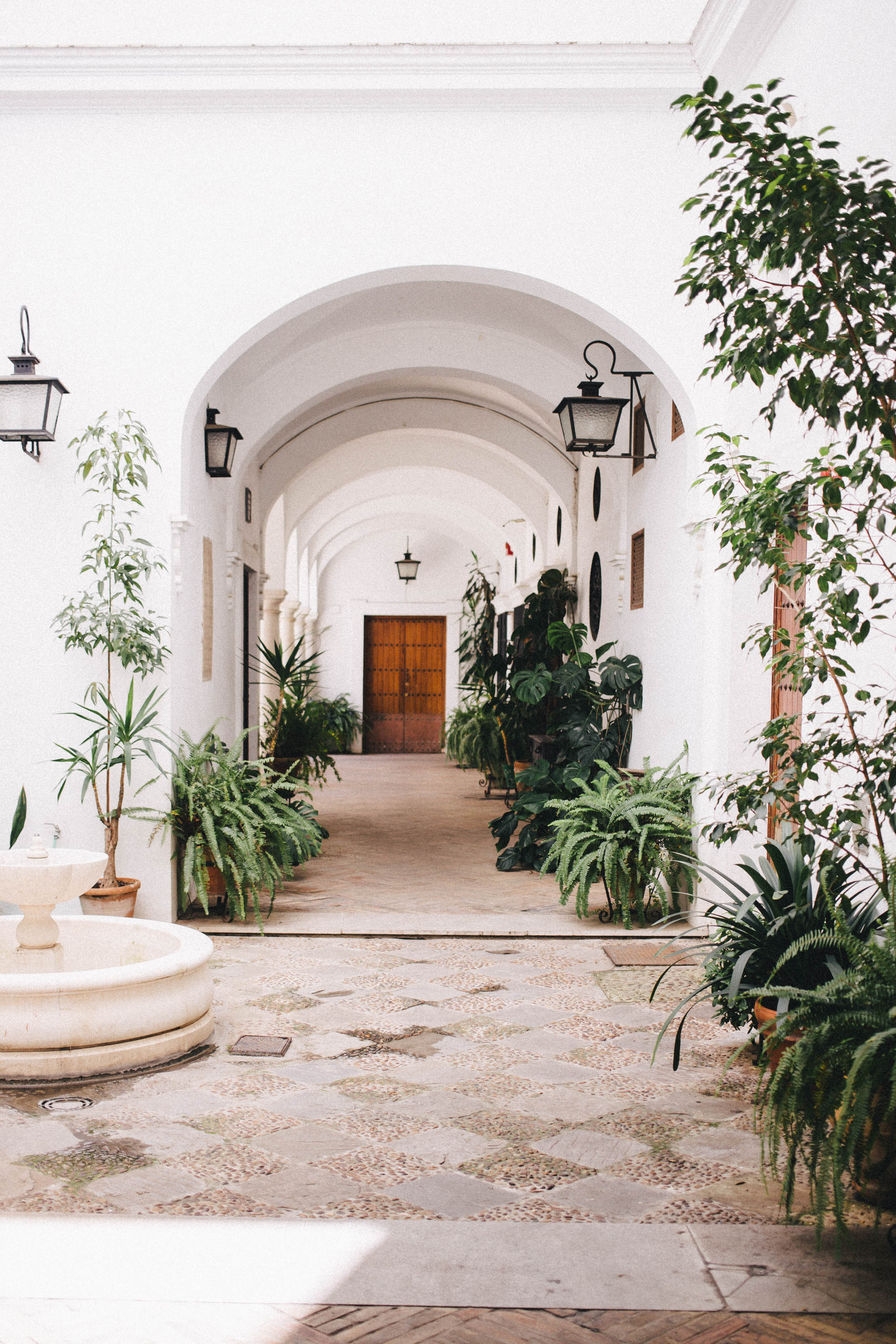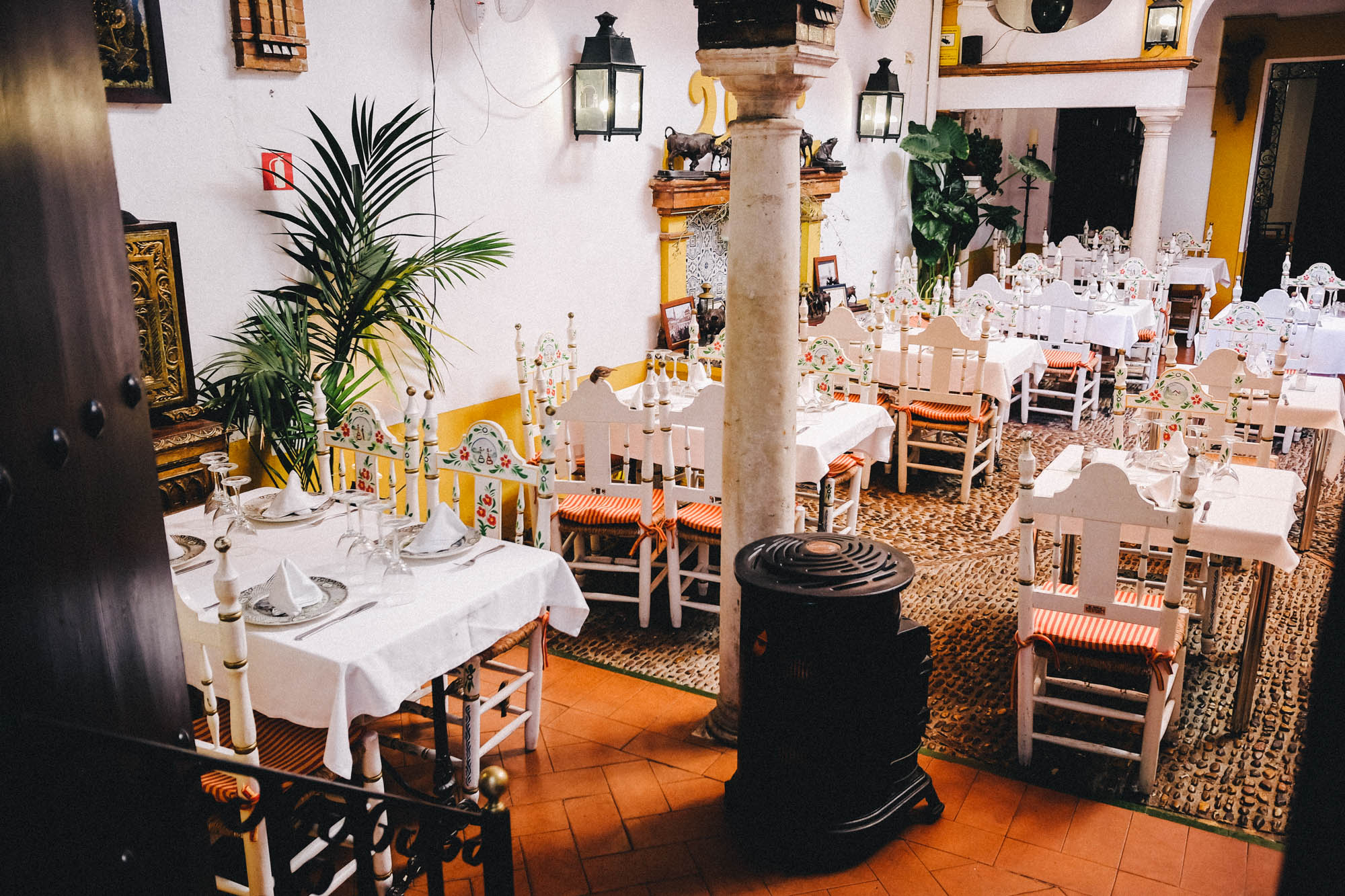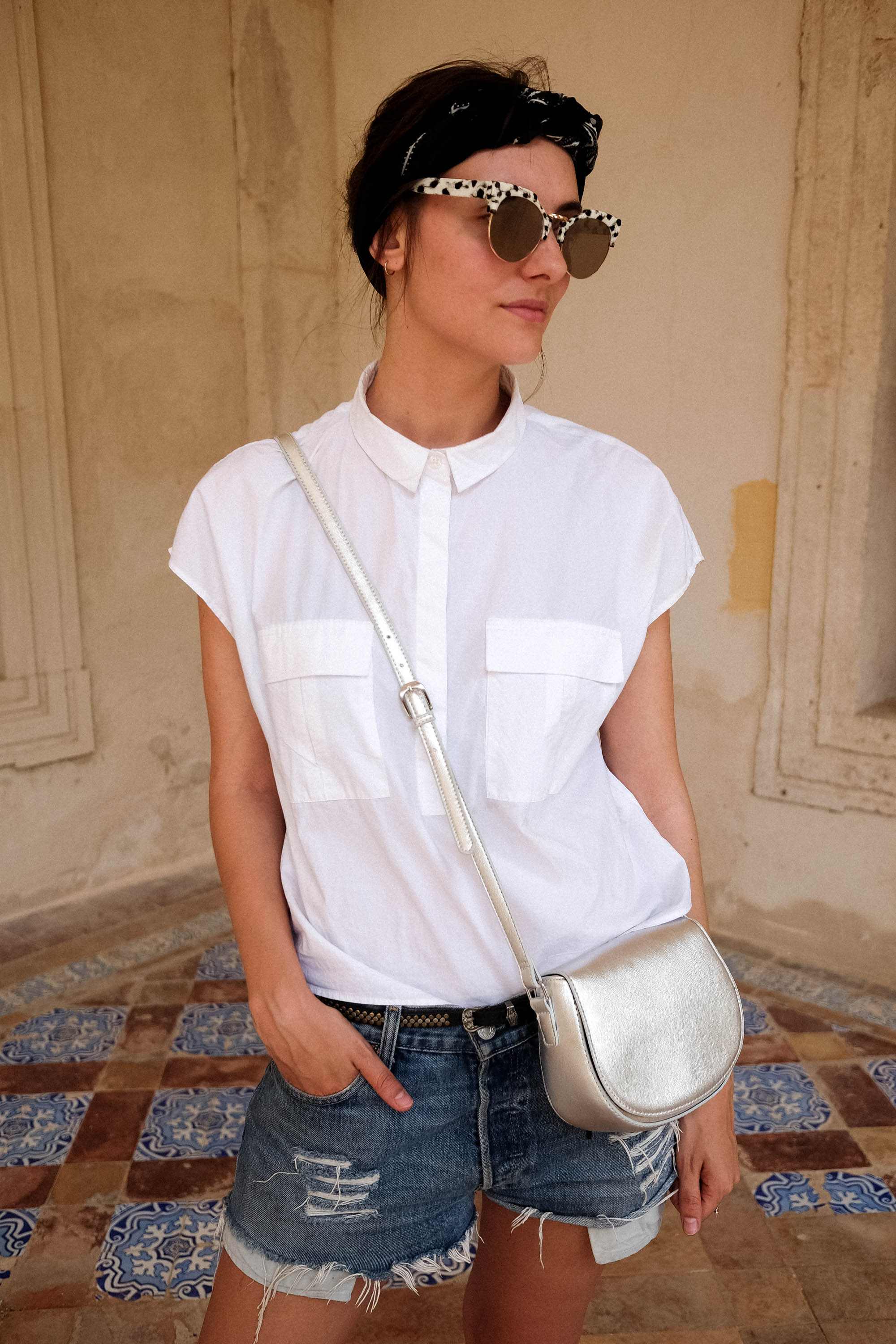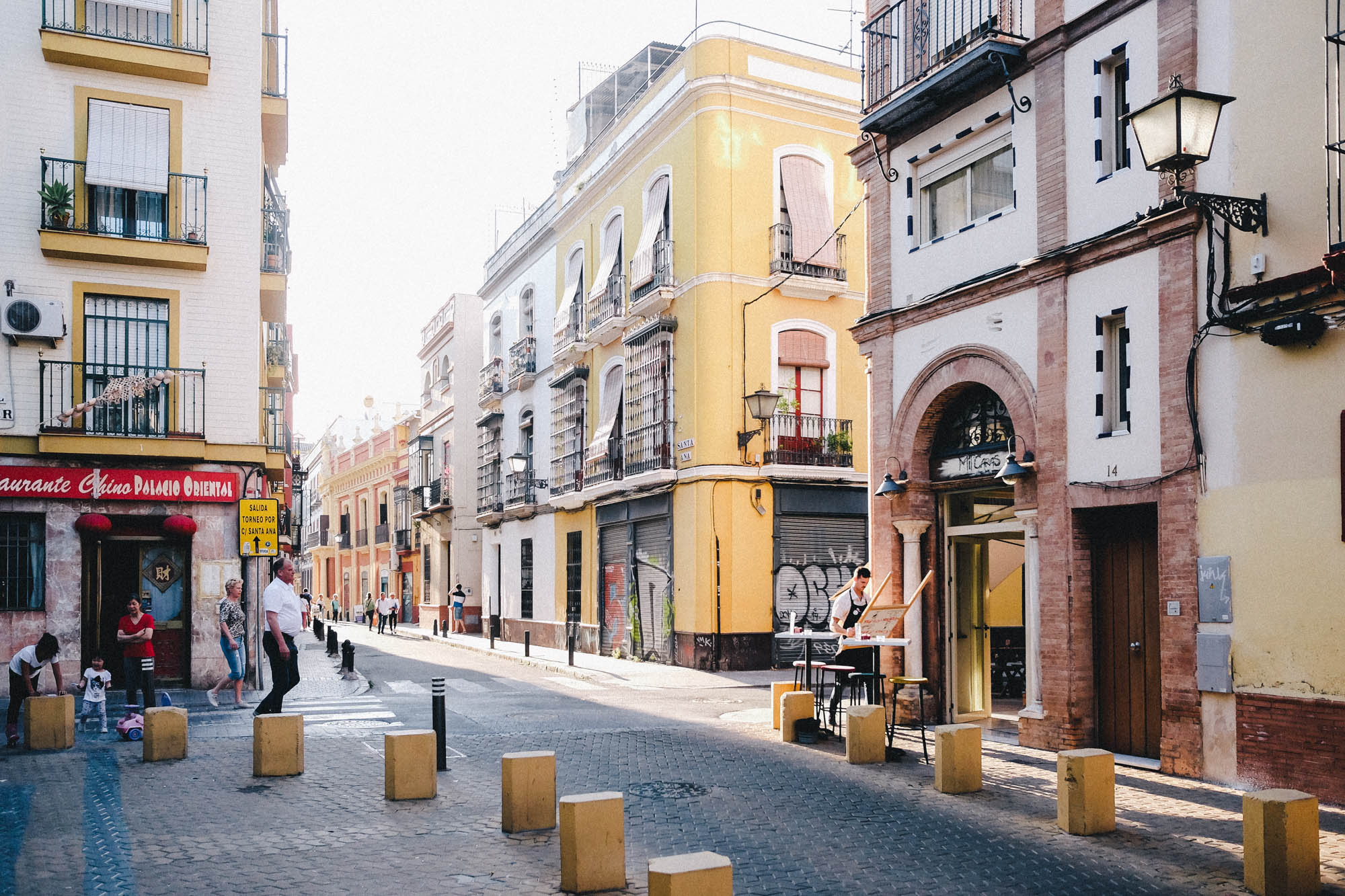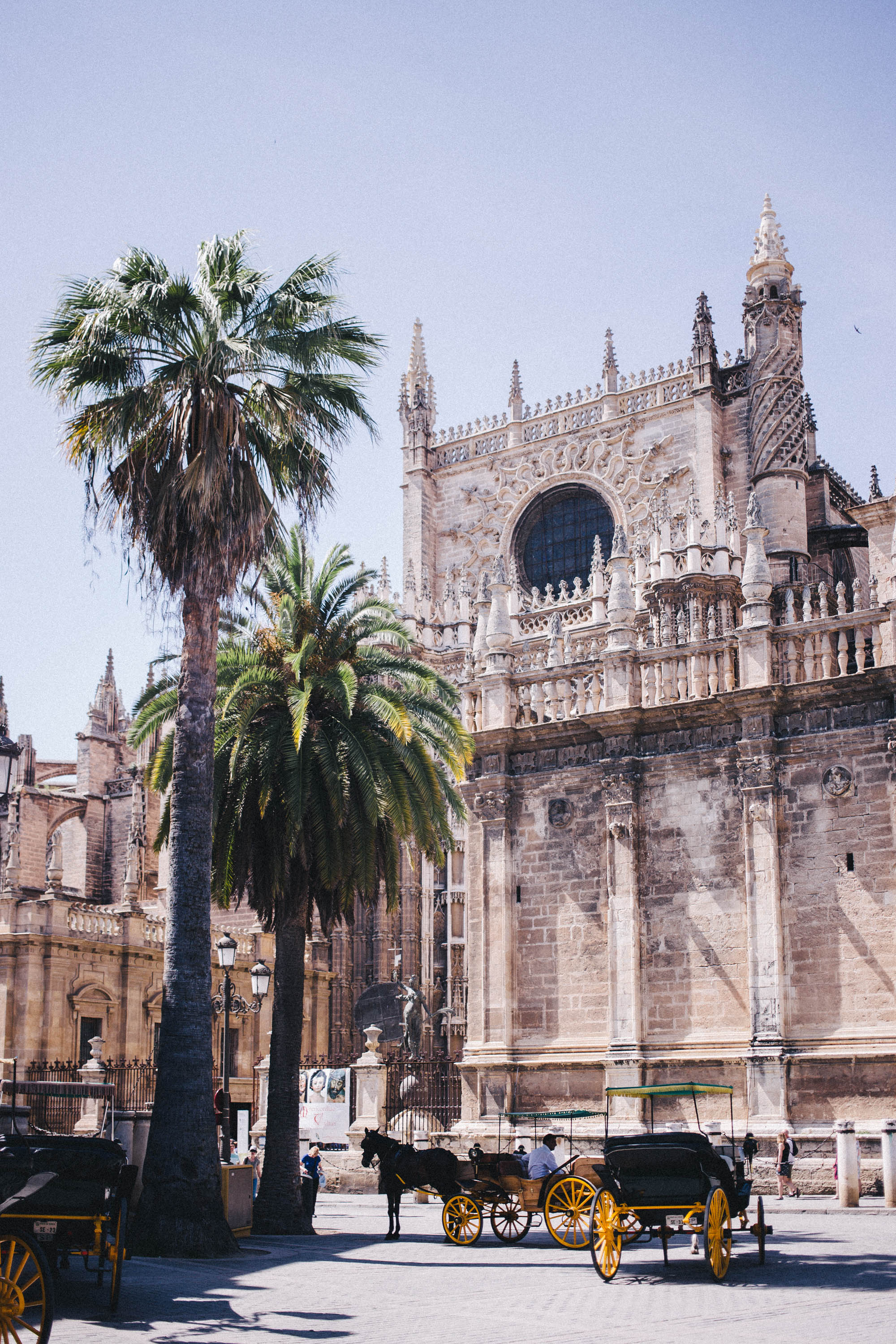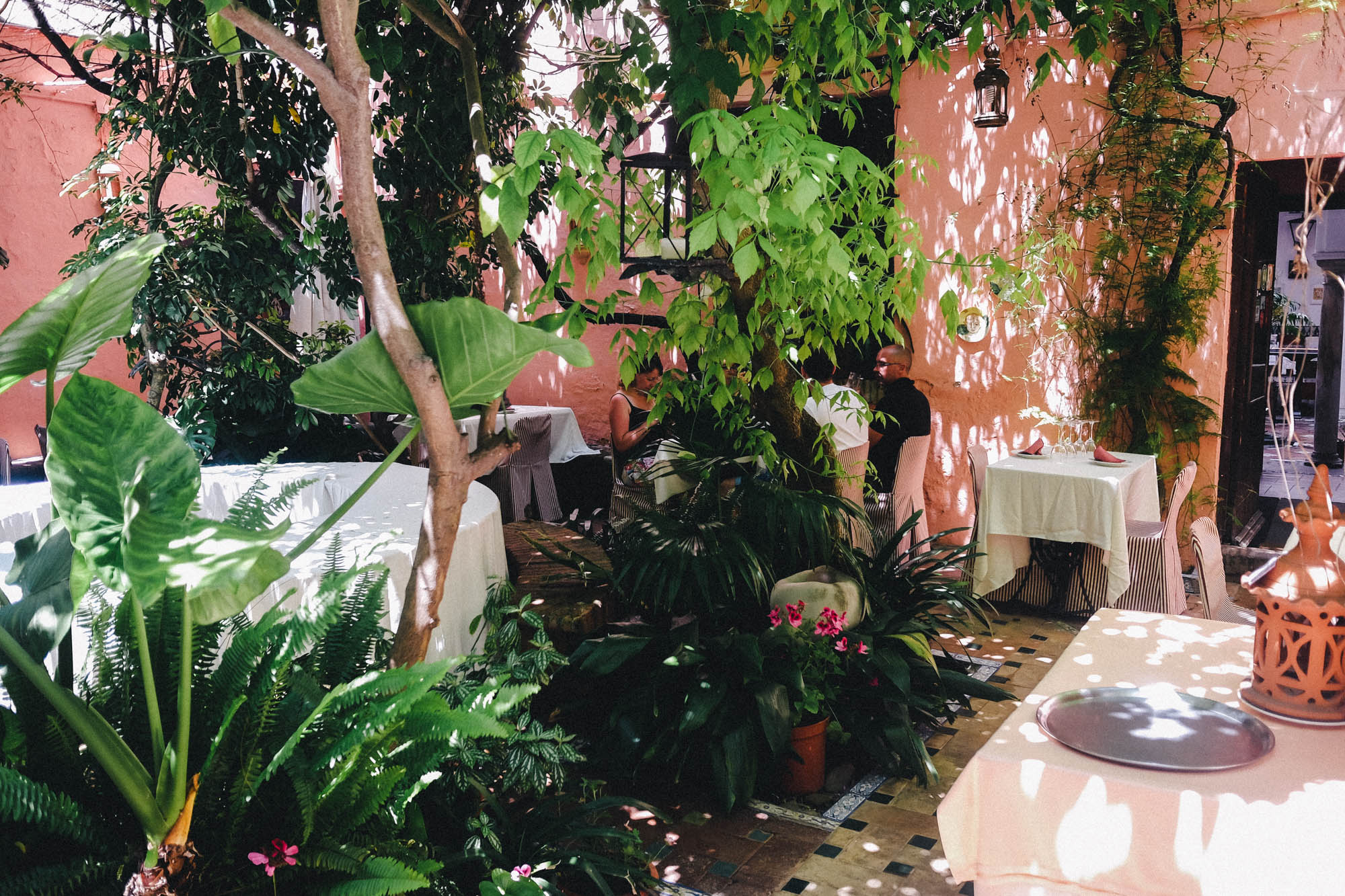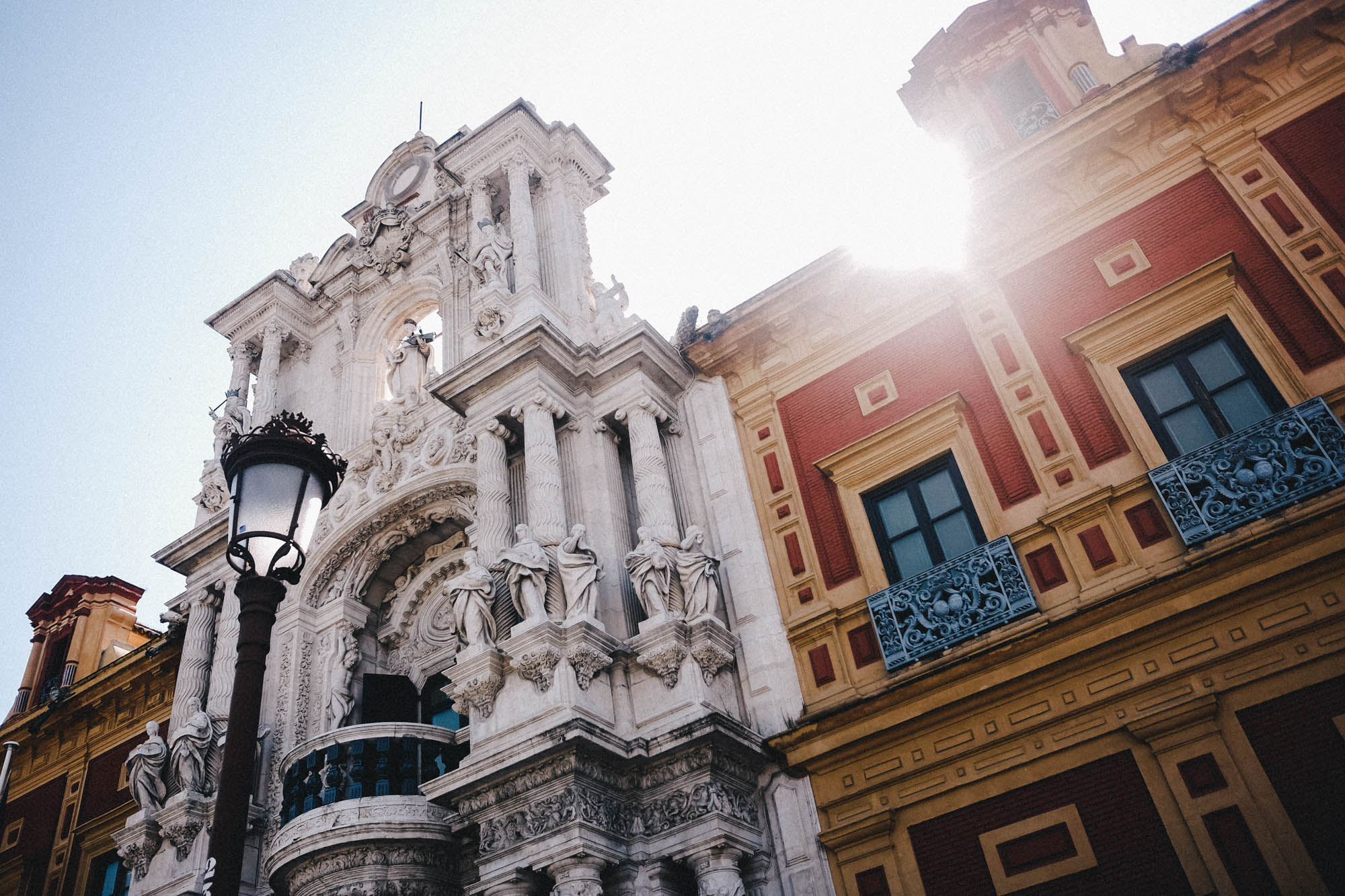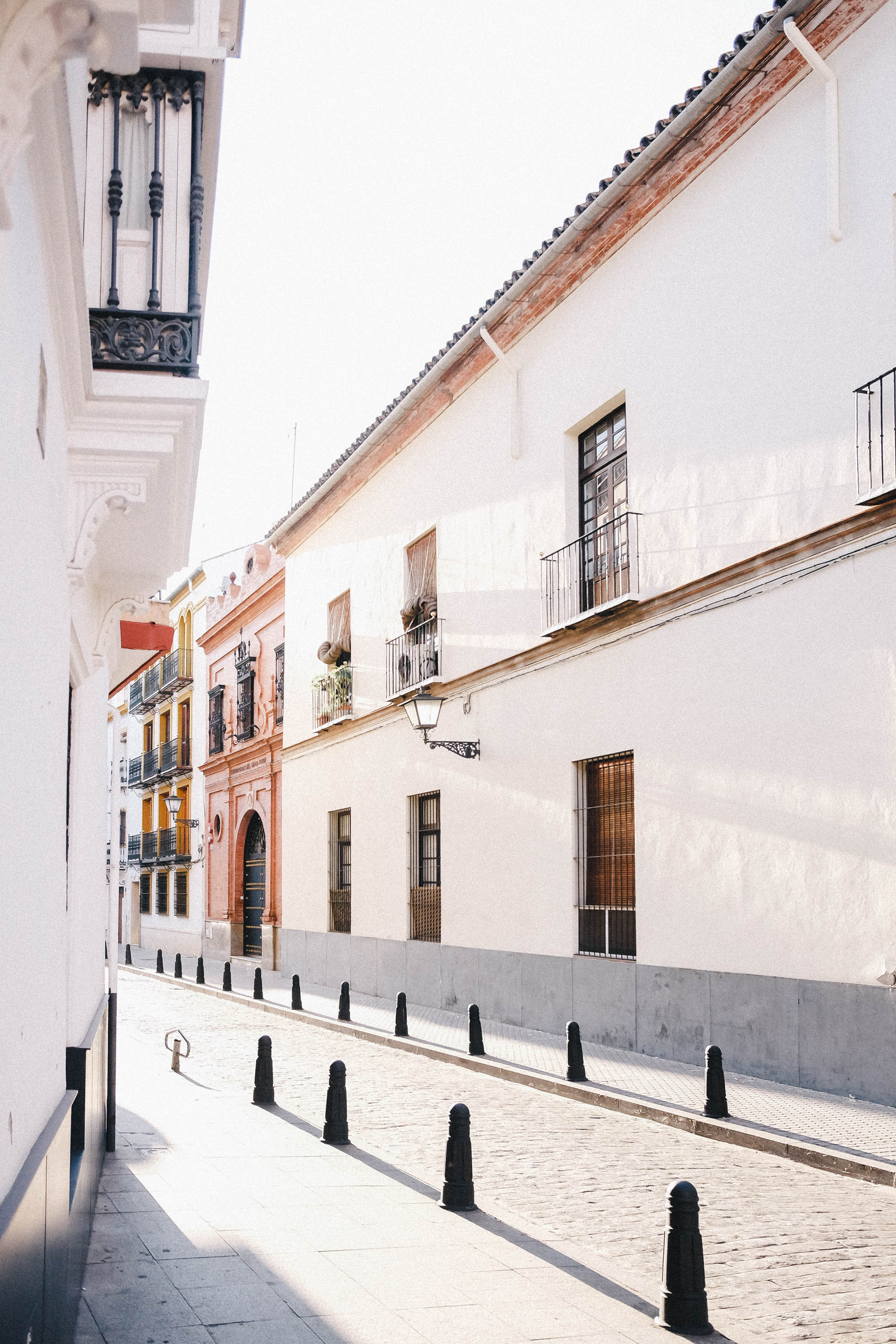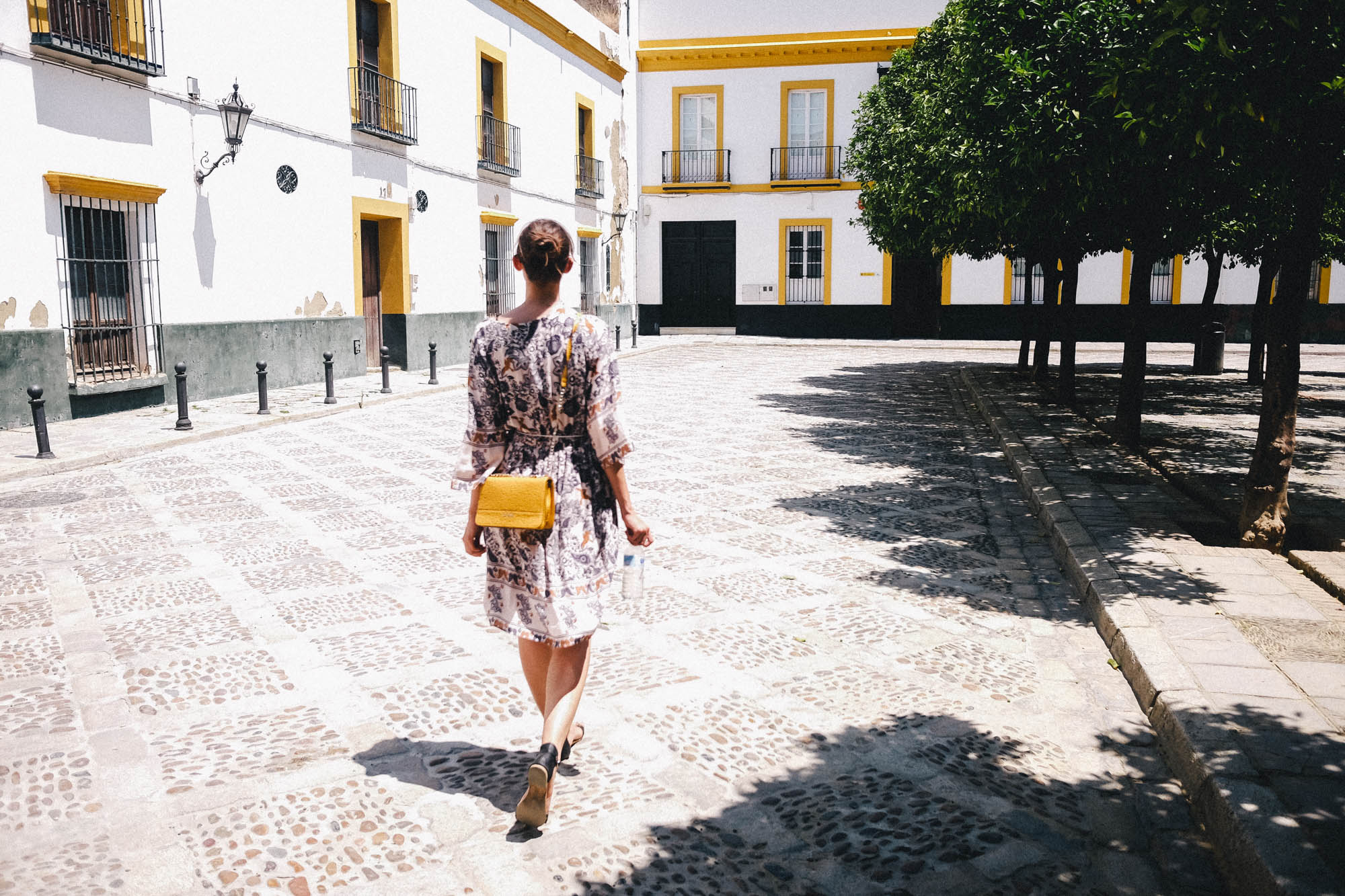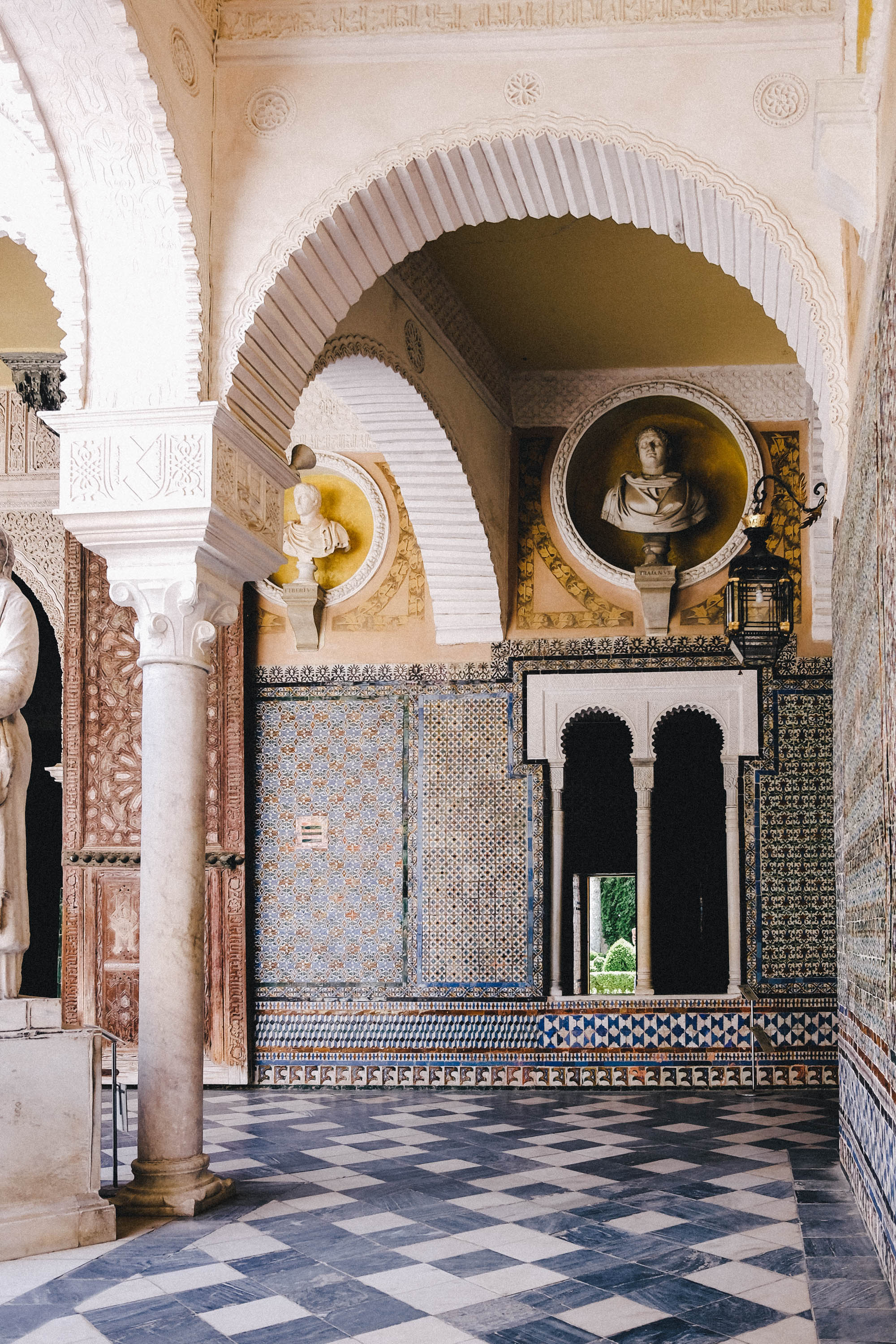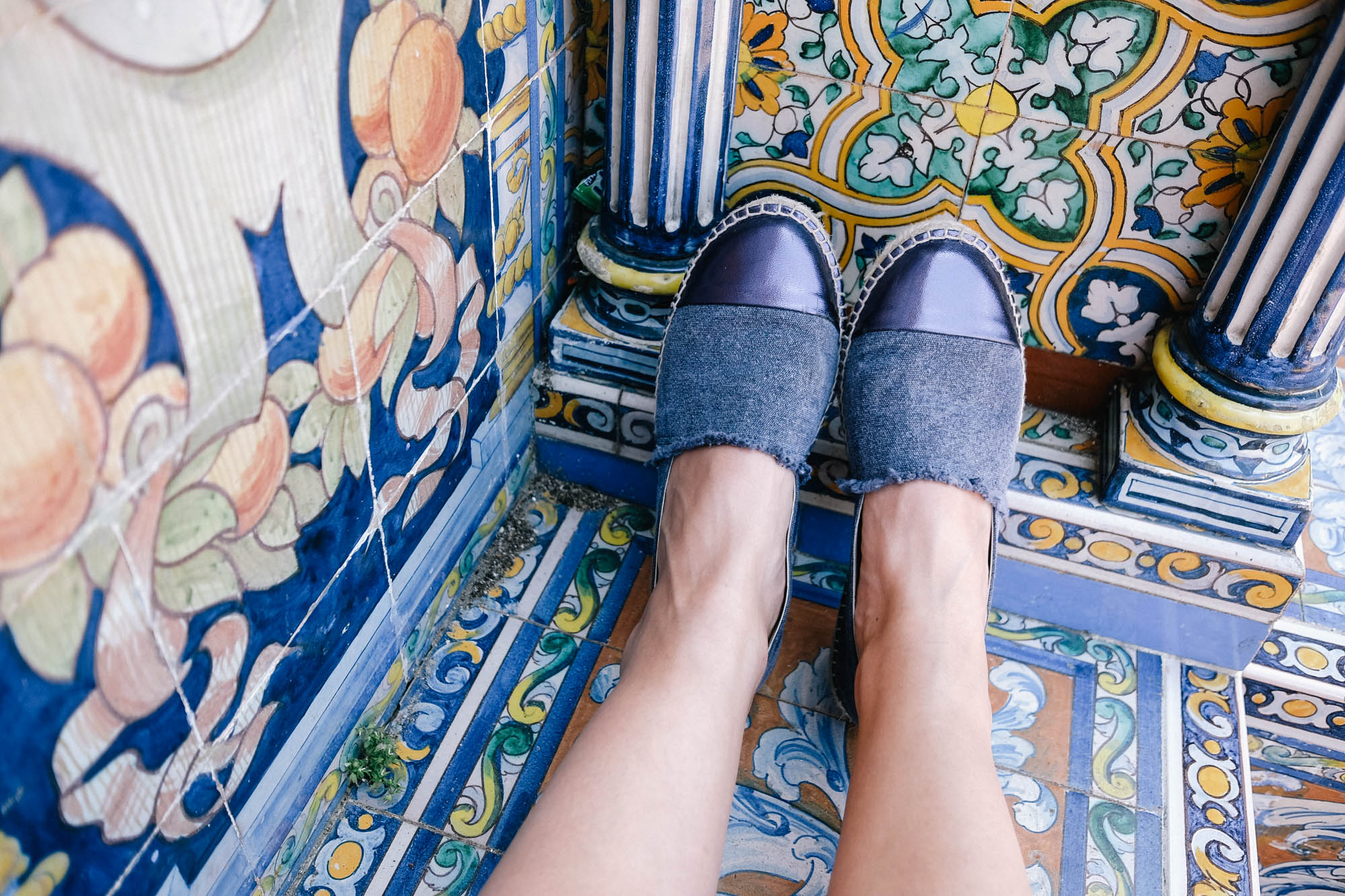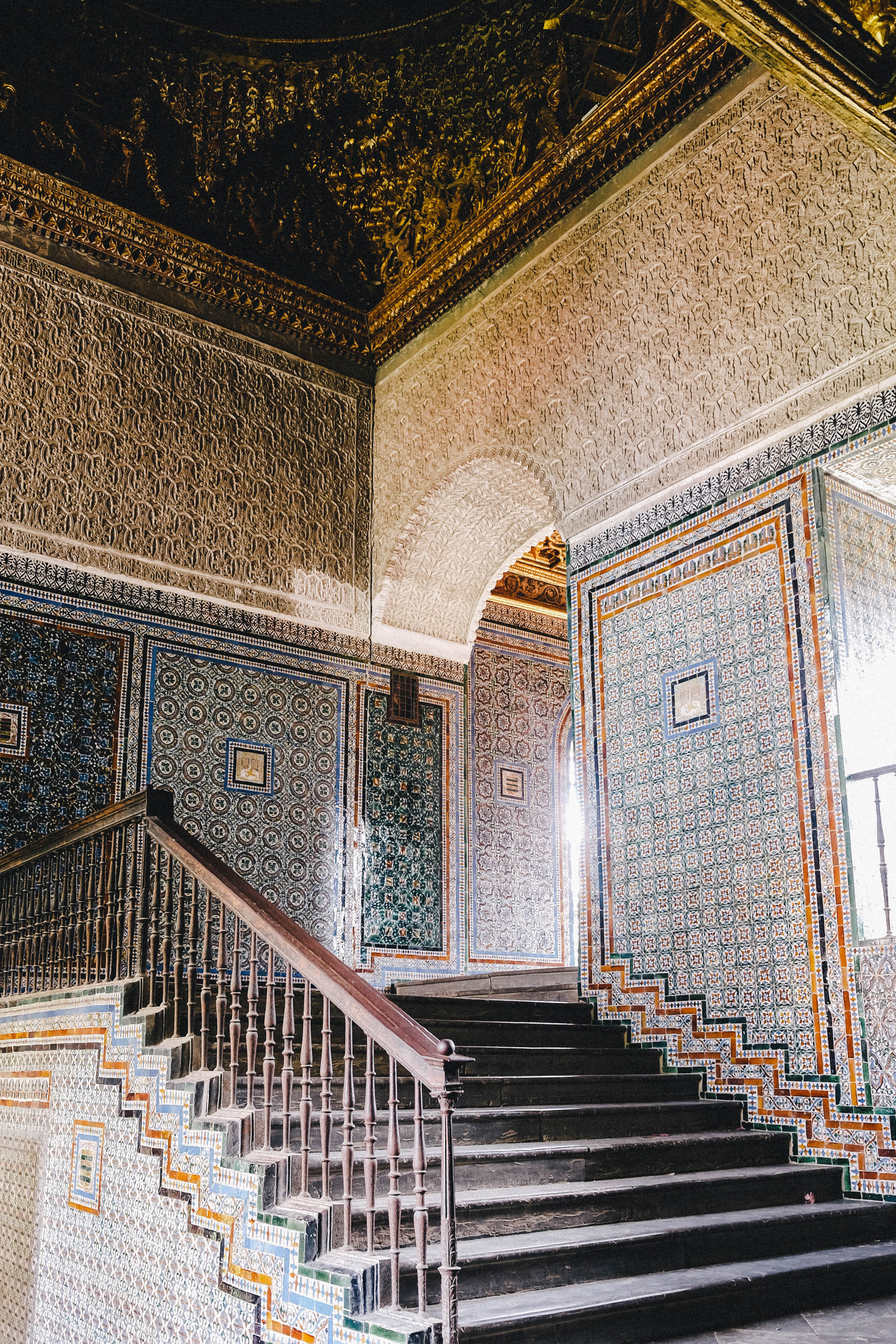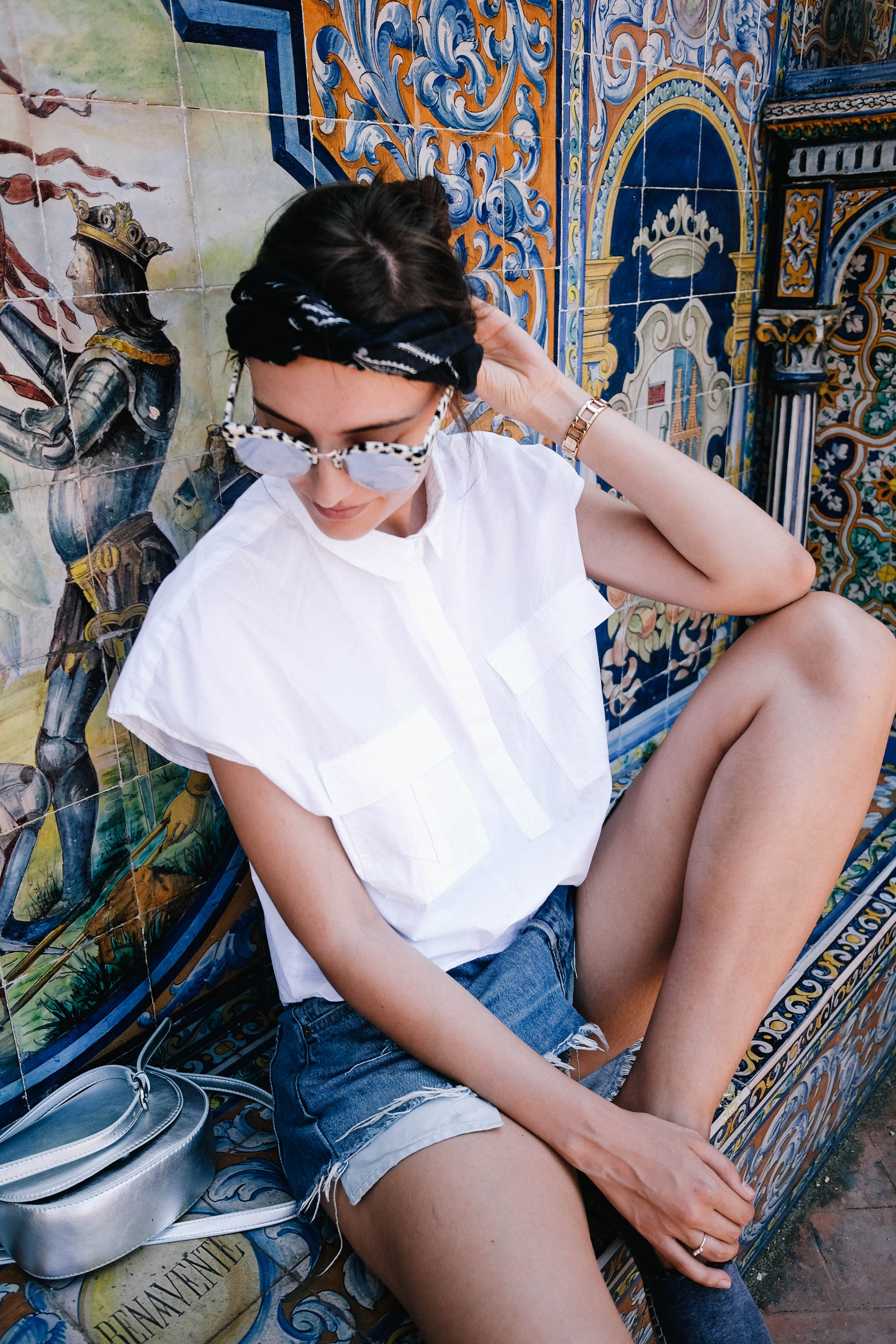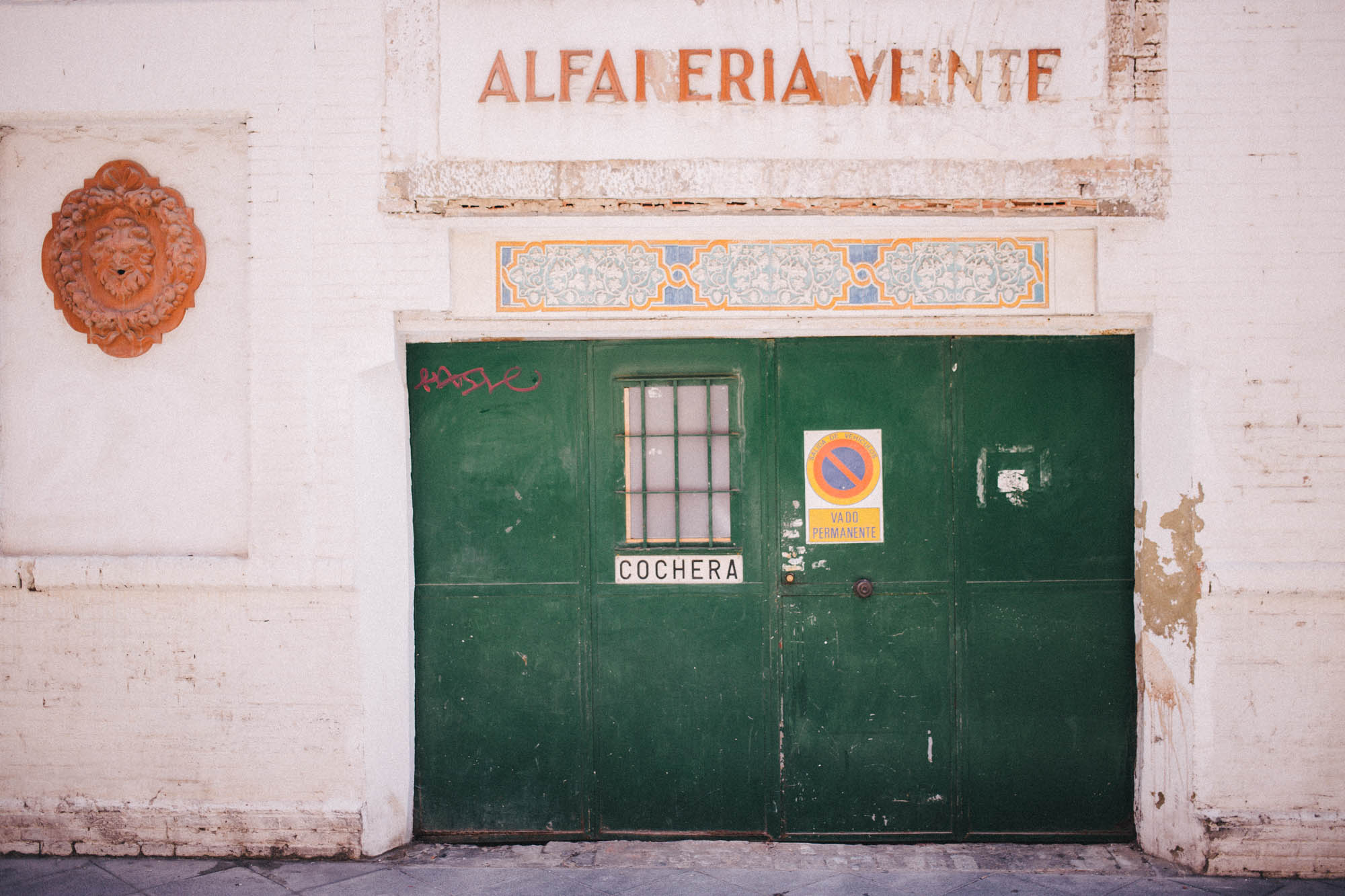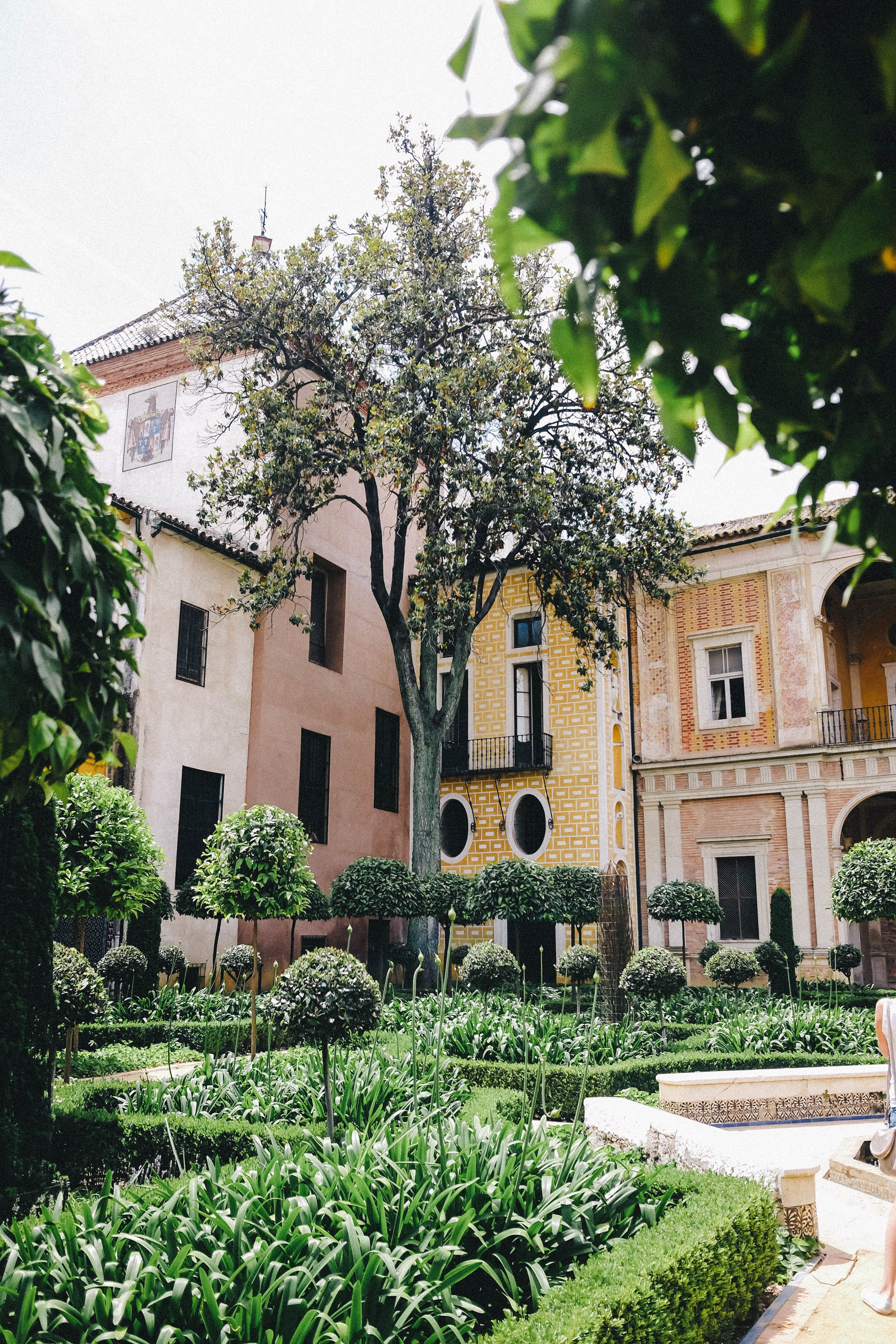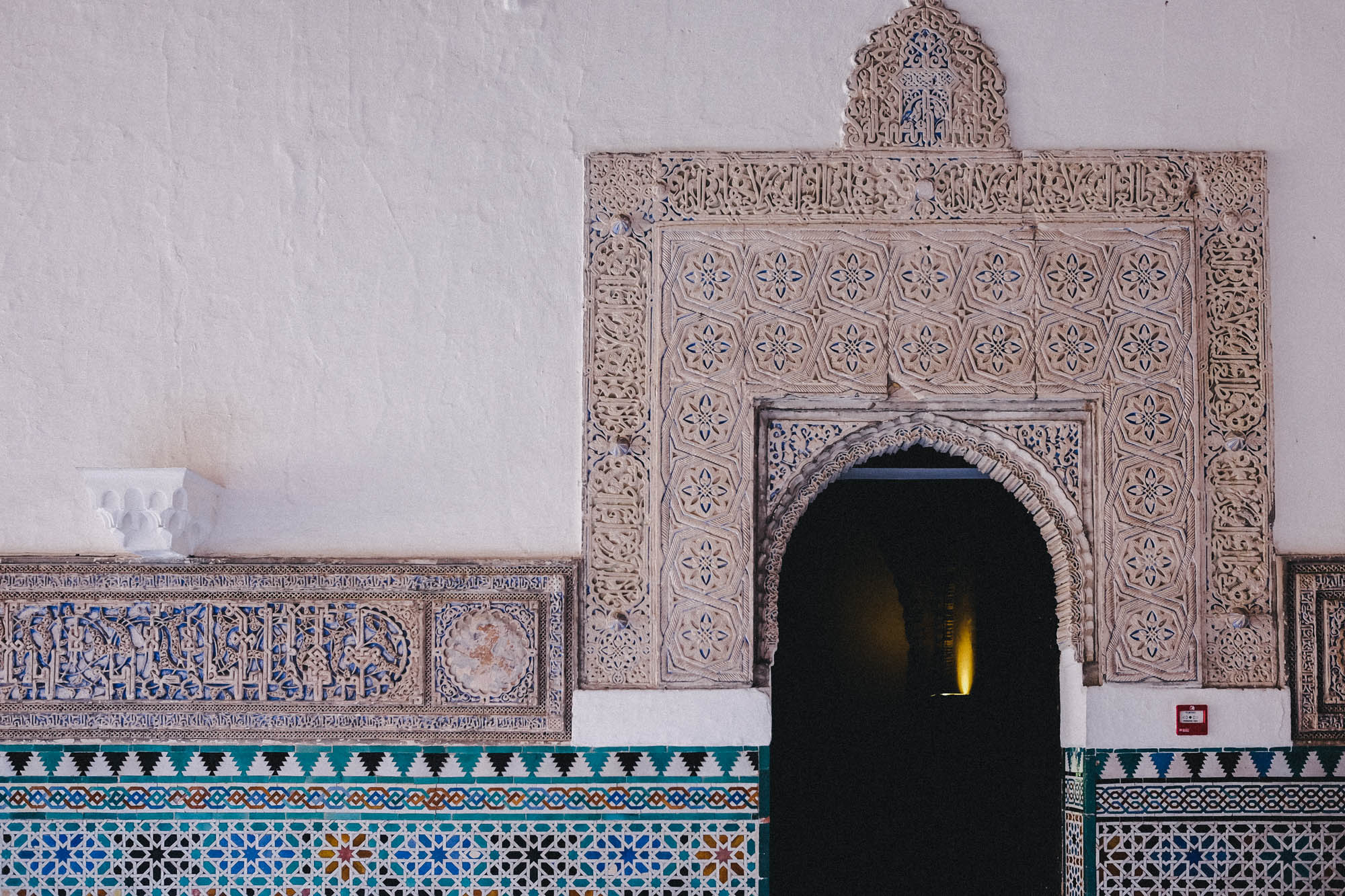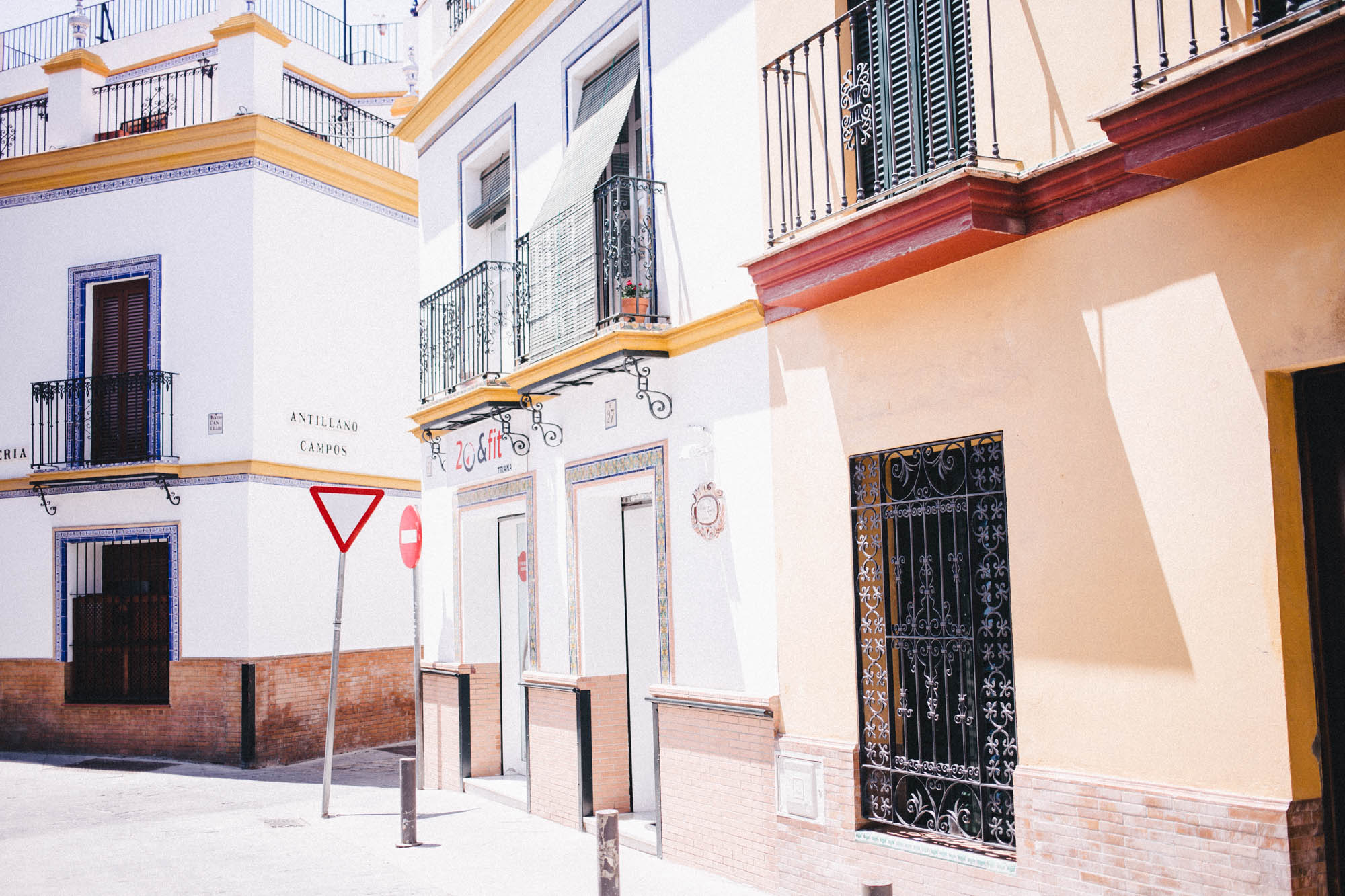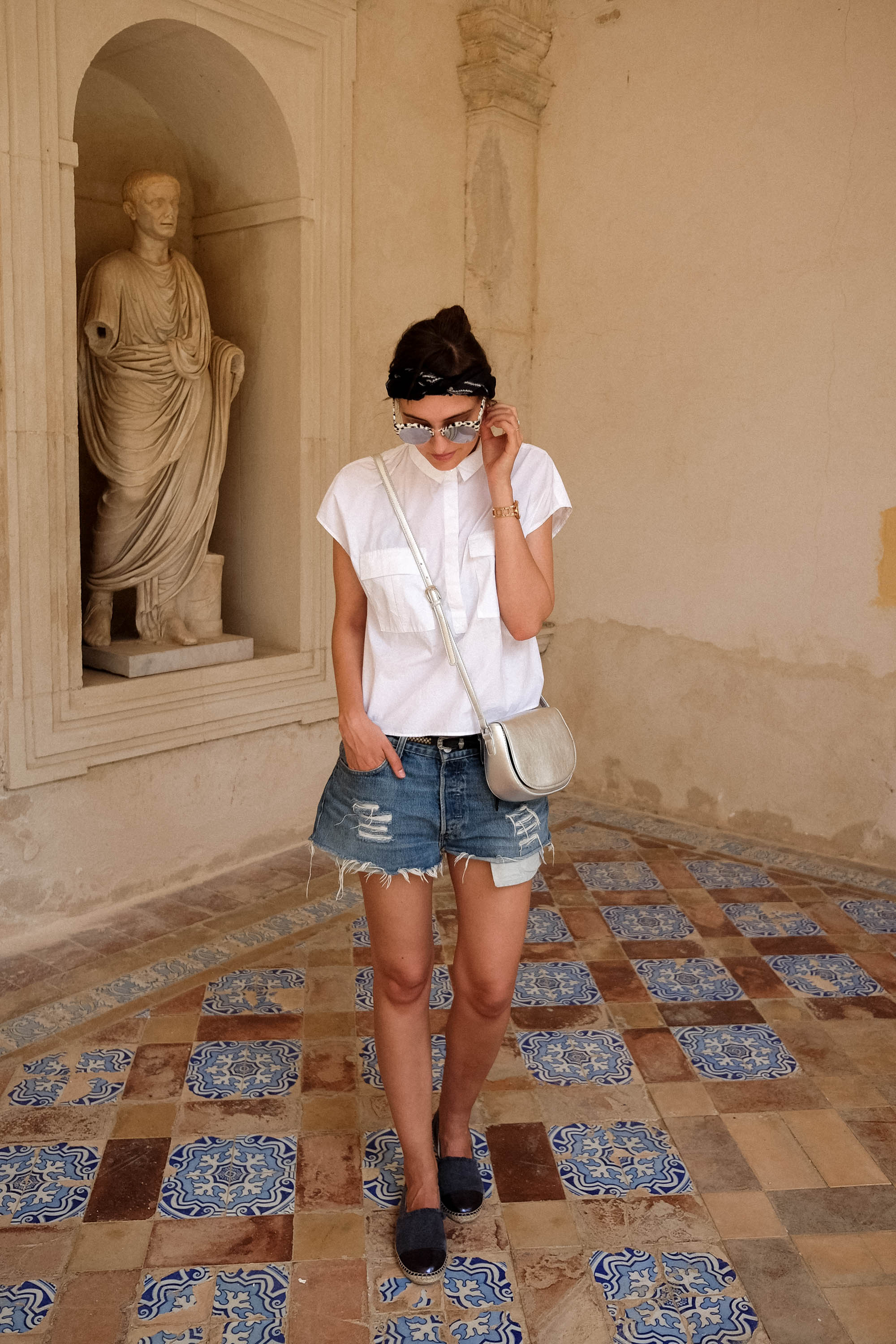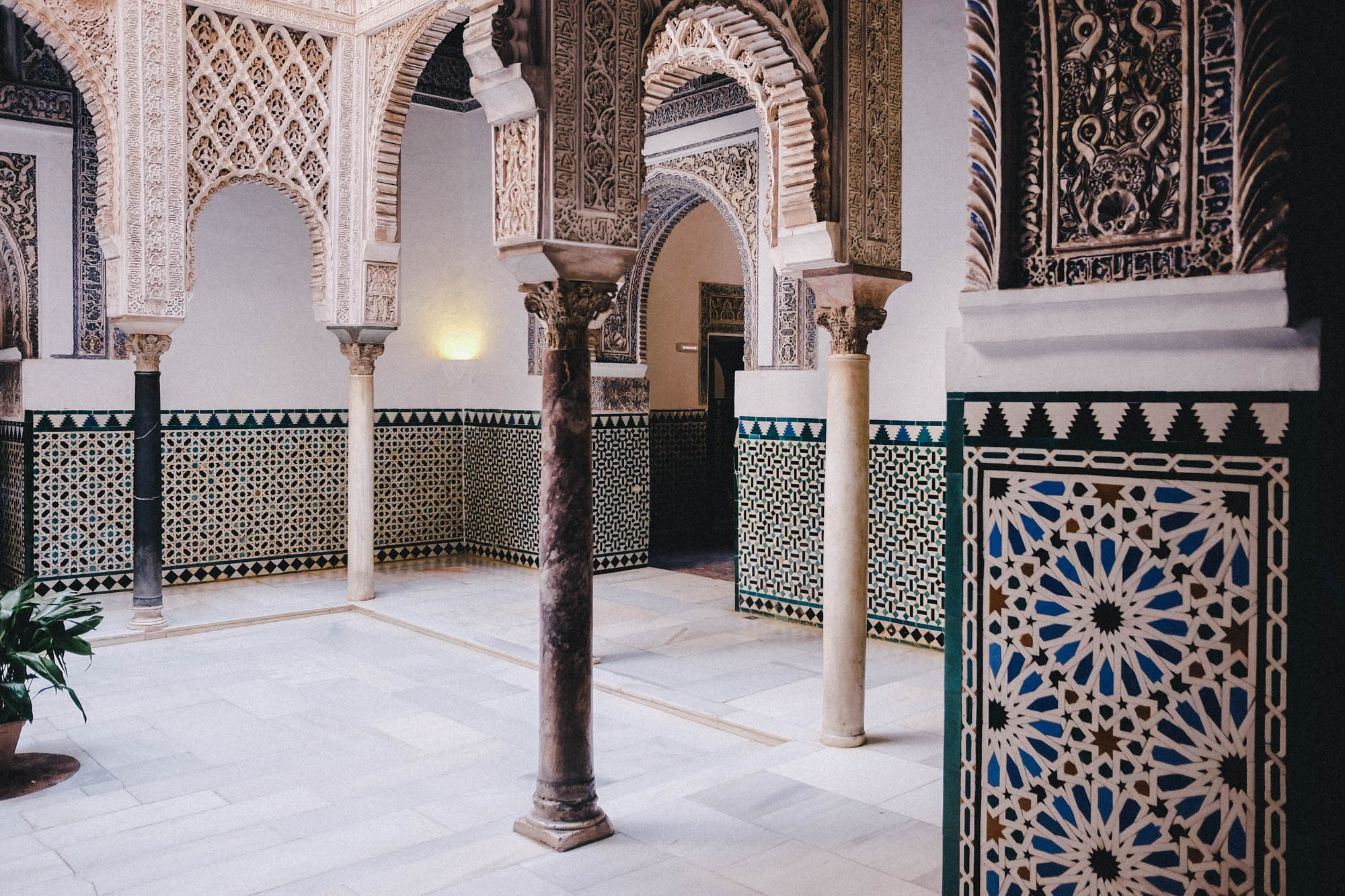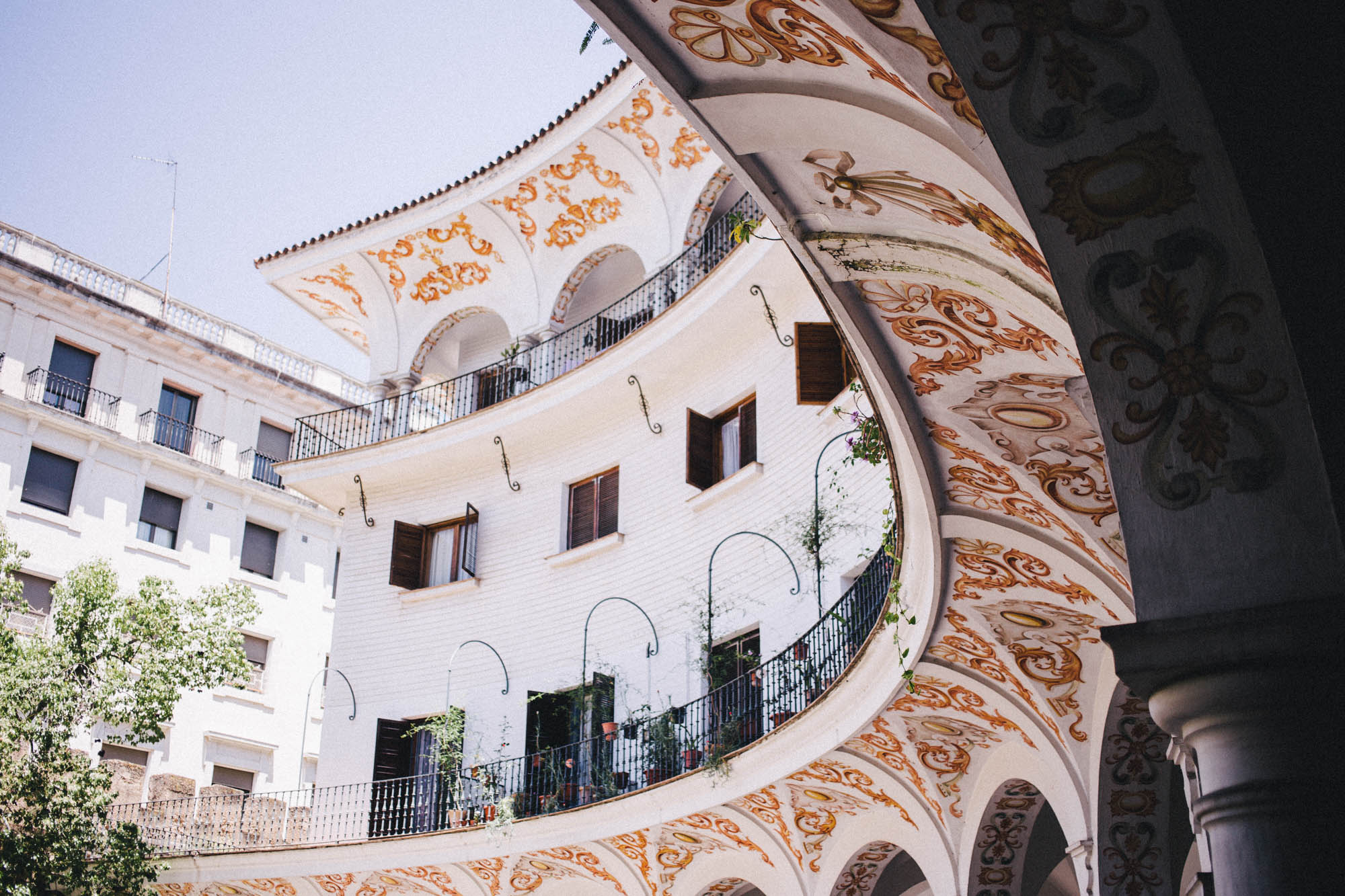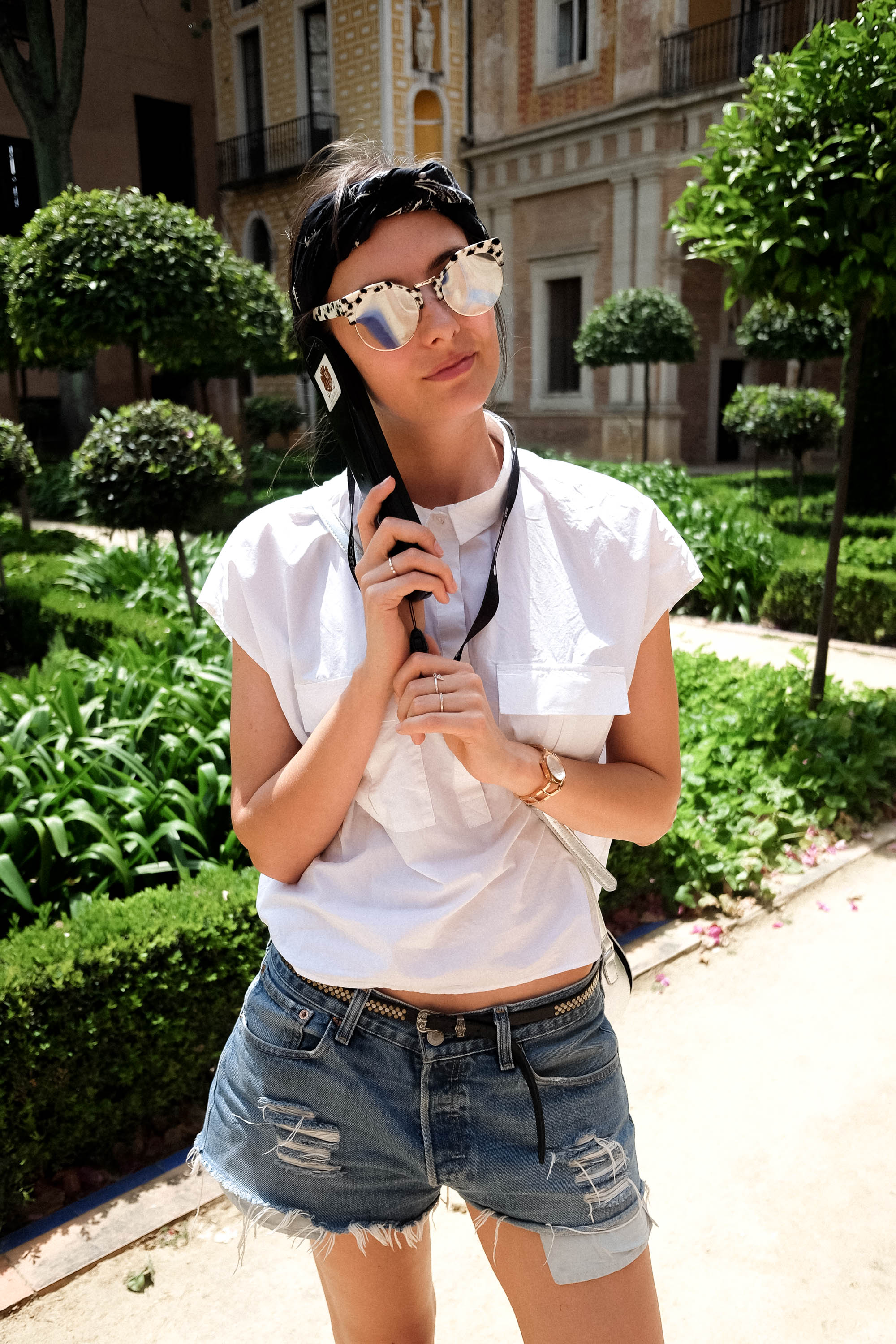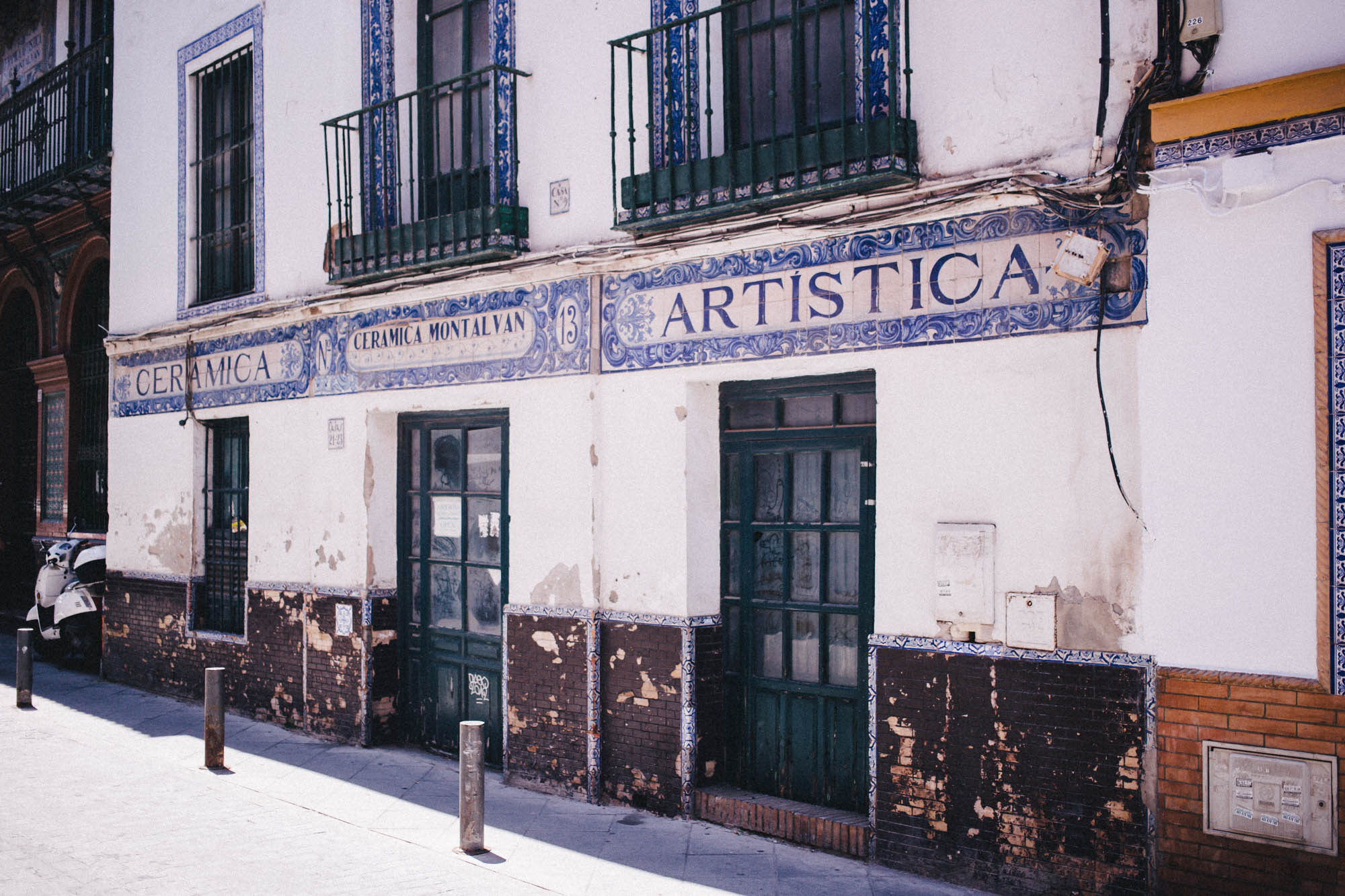 MONKI blouse, LEVI'S vintage cut-offs, MANGO scarf, ASOS c/o sunglasses, MINT & ROSE c/o denim espadrilles