Discovering Seville with my mom last weekend was a real treat: next to visiting all the (impressive!) cultural highlights and experiencing fantastic temperatures of over 30° every day, we also did some really great afternoon naps in the park, had more tapas than a person should probably consume in a month and discovered some real cool laid-back areas in the evenings. I wore this for dinner at a place that our incredibly friendly AirBnb hosts Rosaria and her husband José recommended, called Perro Viejo. This is one of the more trendy tapa bars that Seville offers, and it didn't disappoint at all. I know that many of you are looking forward to my other Seville travel tips, so I will share all of them in another blogpost still to come!
On the look then! The ladies at ASOS were so kind to send me this beautiful outfit to celebrate a new highlight for the Belgian online shopping market. Because after free shipping, our online shopping at ASOS will run even smoother from now on thanks to… free returns! I have never been an avid ASOS shopper because it used to be so expensive to return the items that didn't fit, so you can imagine that my wallet is in big trouble now.
Nevertheless, the current collection looks great (as you can see in my outfit, ha!) so lots of reasons to celebrate! Tell me what you think of the look in the comments below!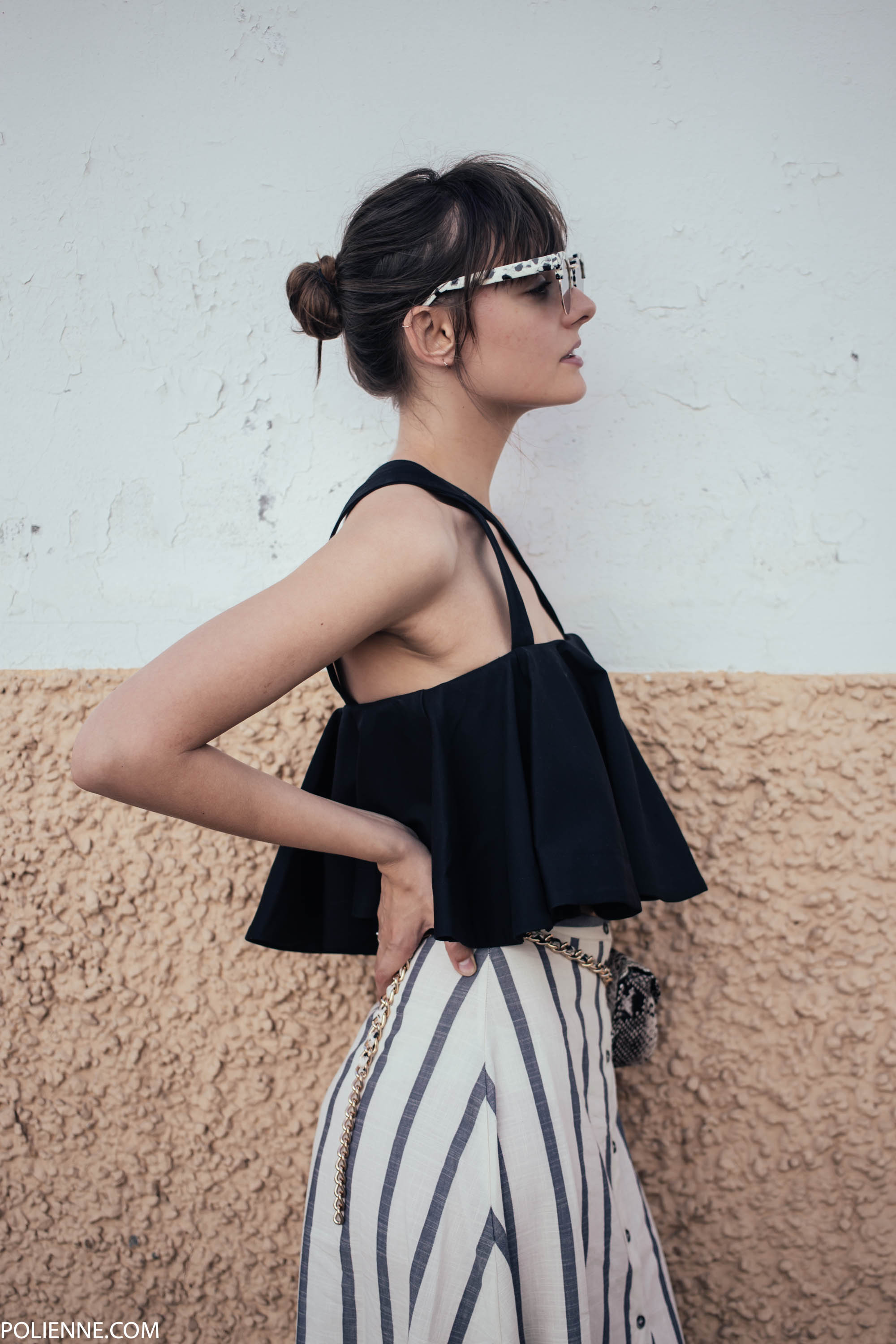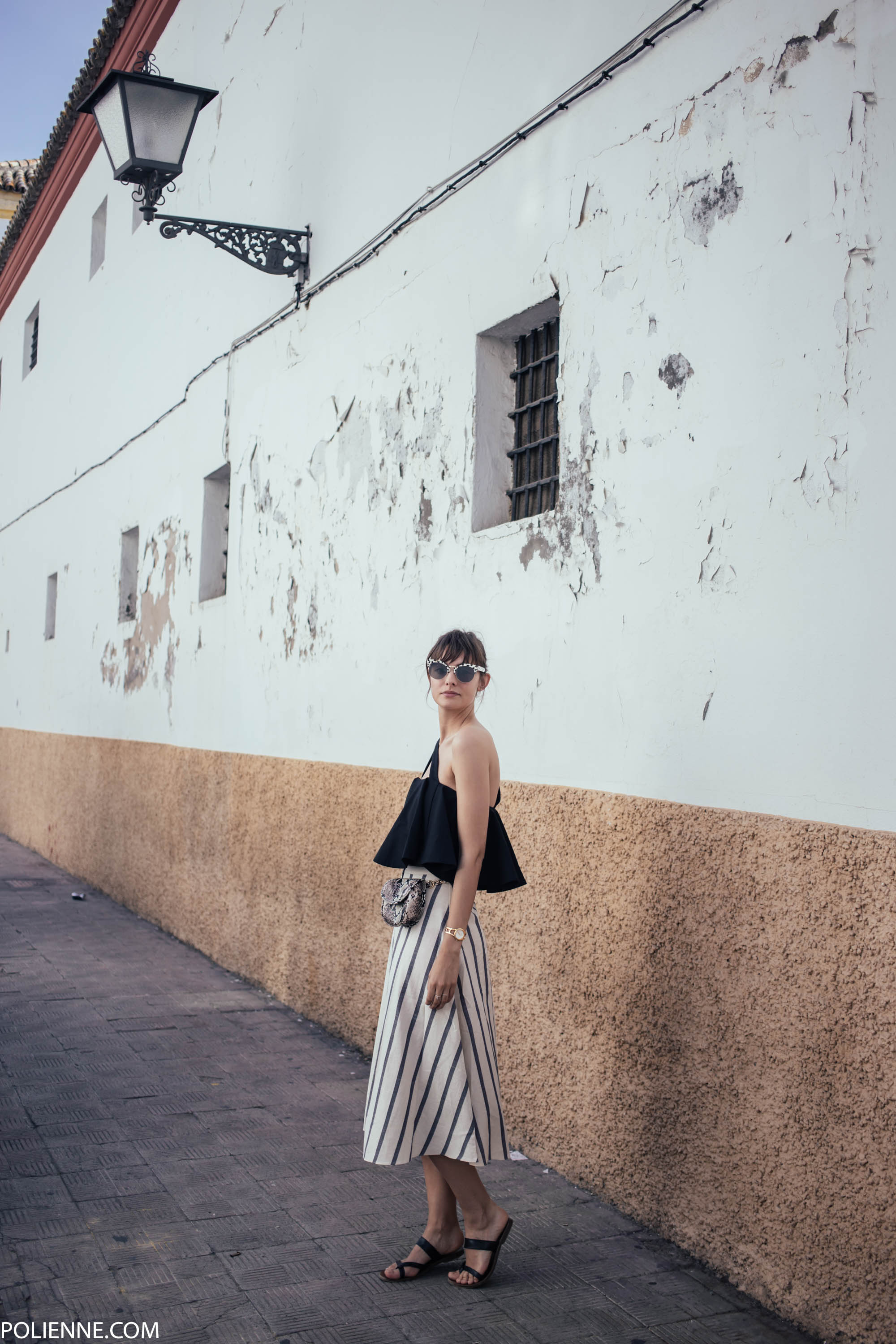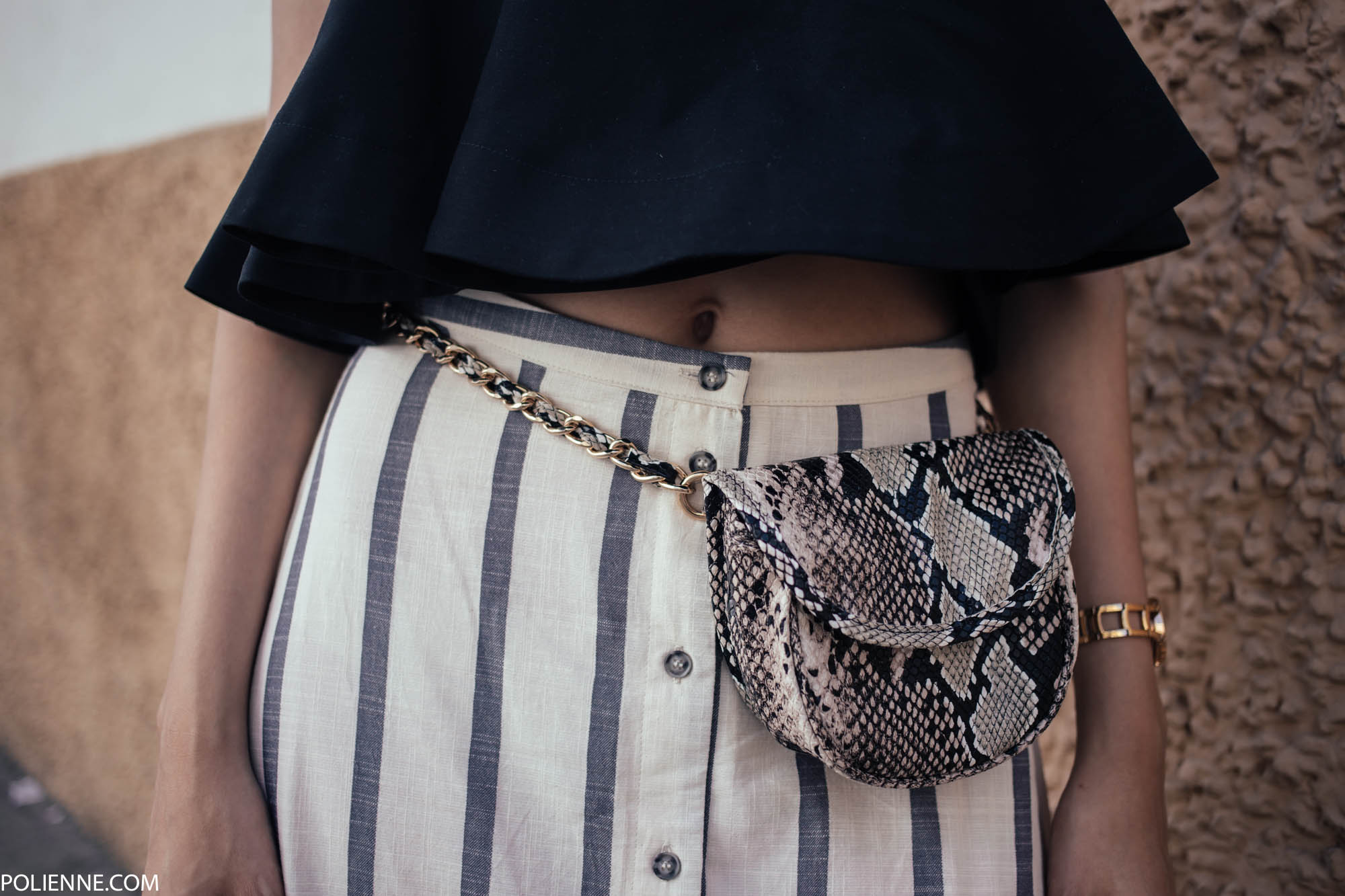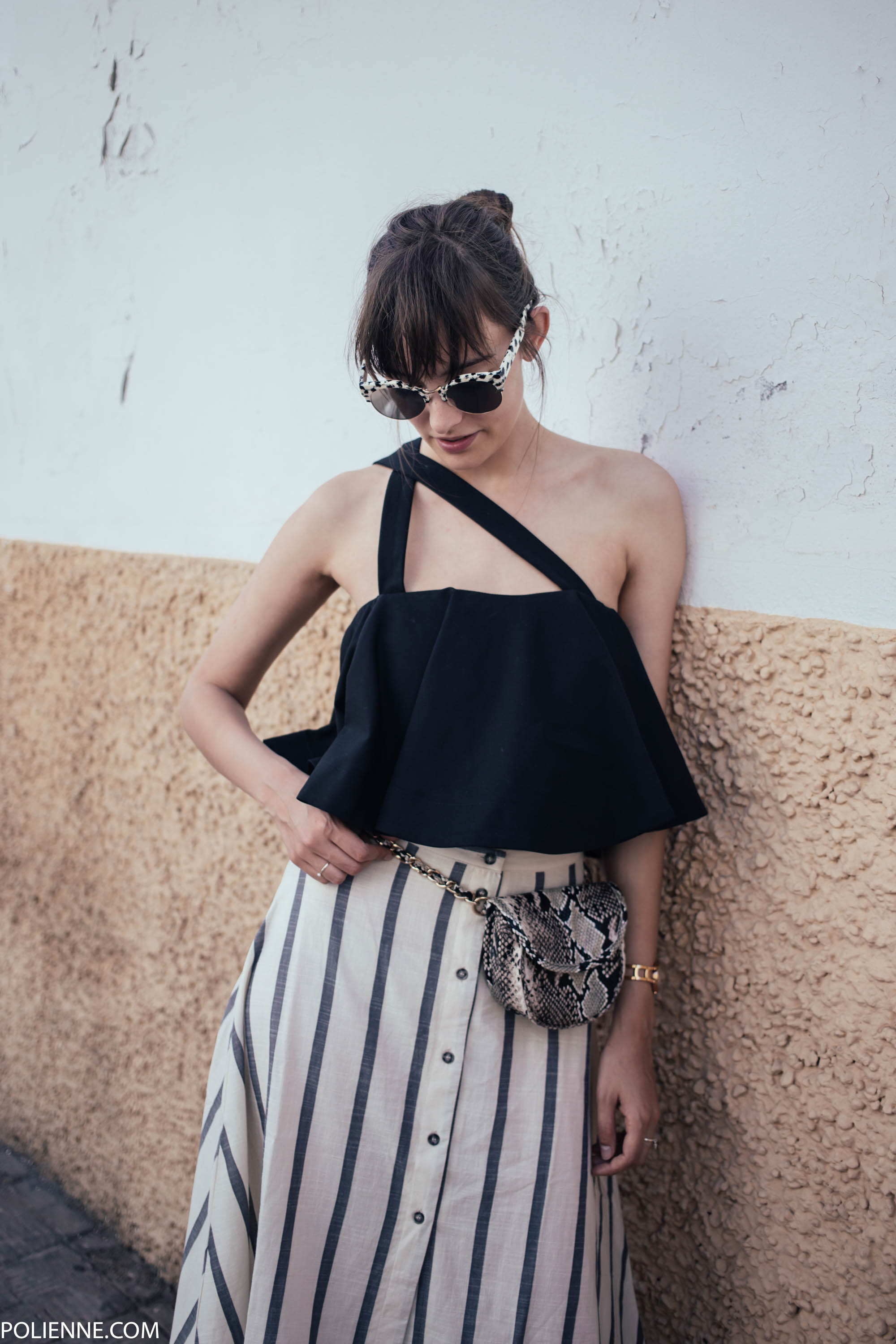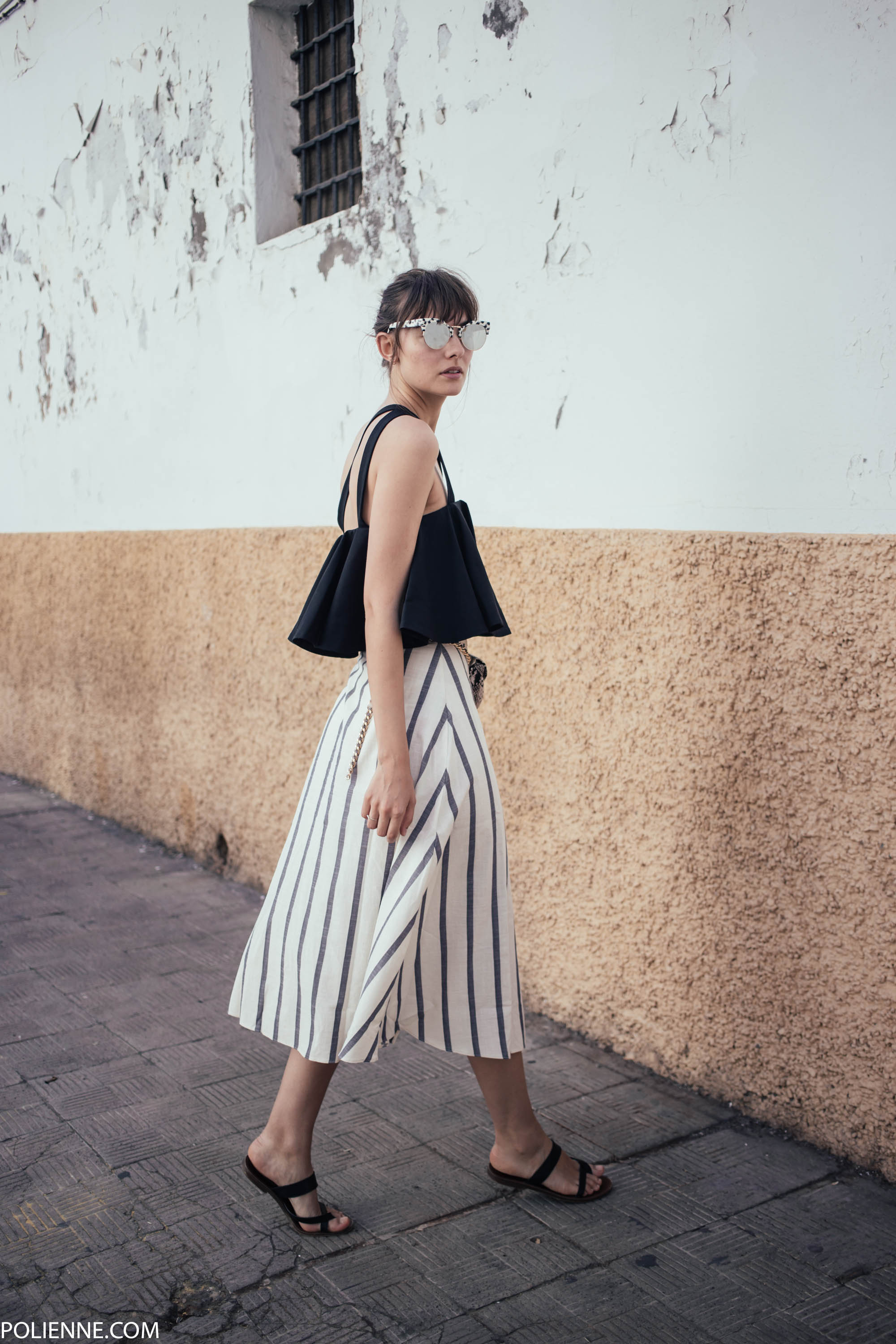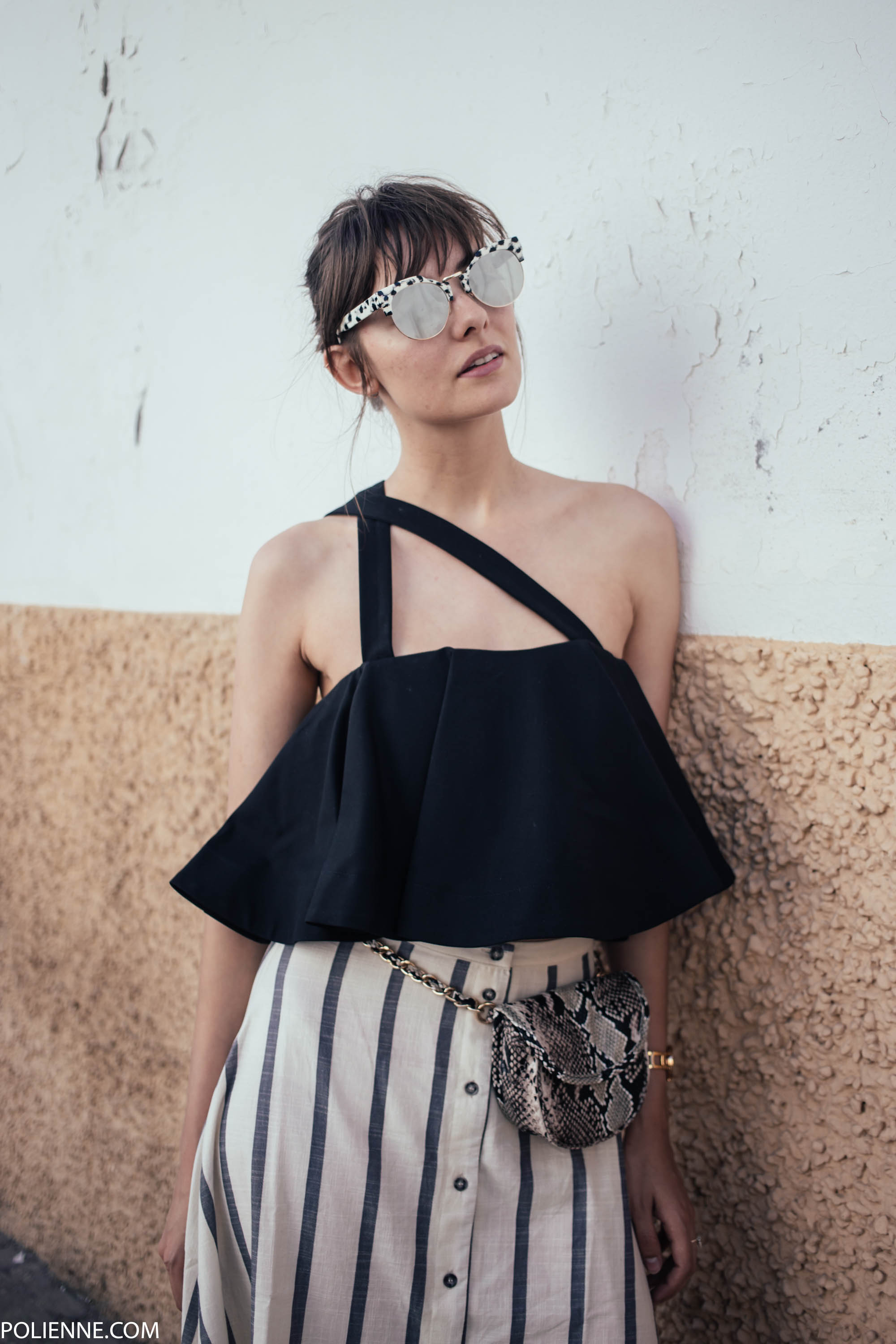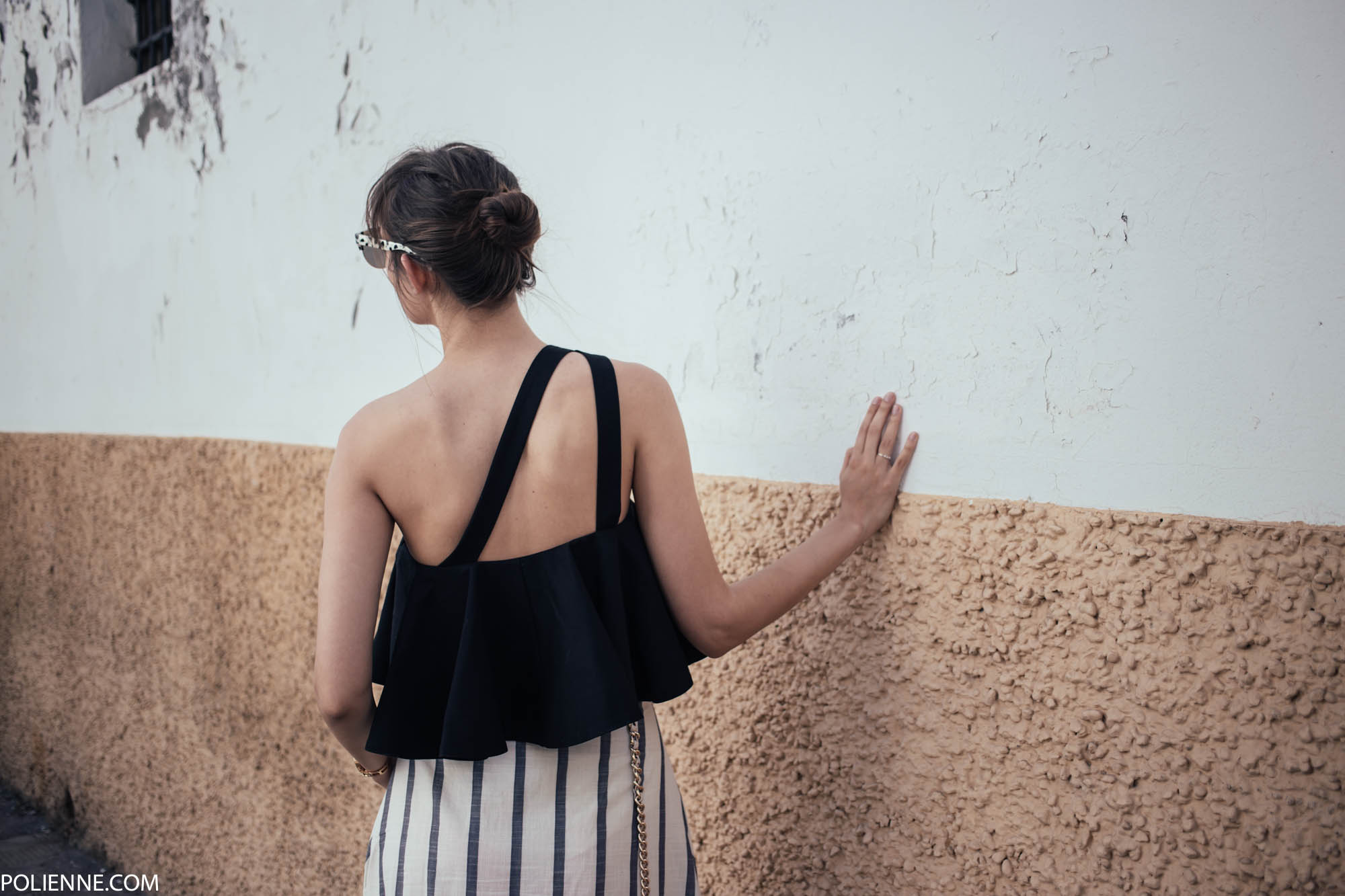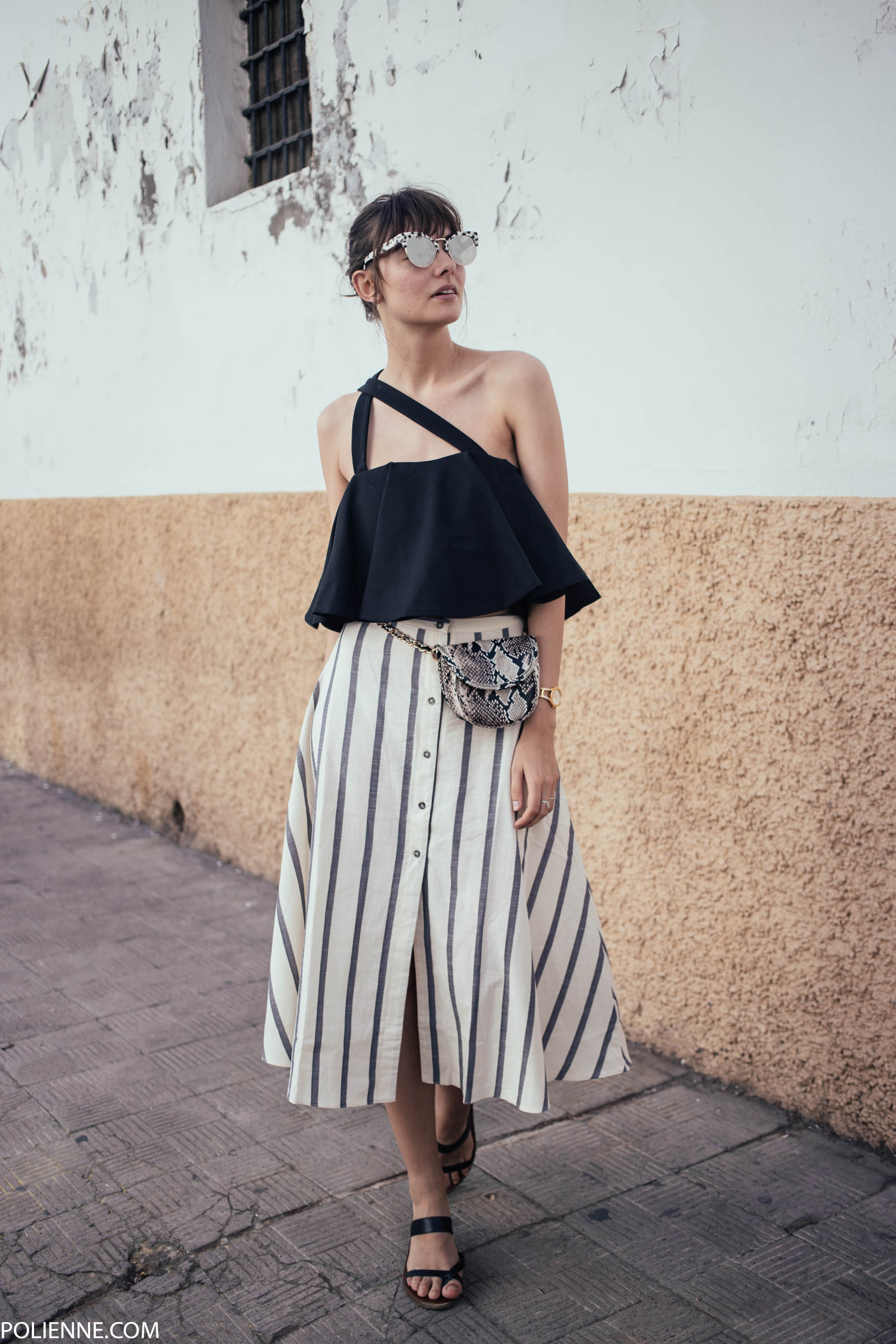 ASOS c/o asymmetric crop top, striped midi skirt, snake bum bag, cheetah print sunglasses
Photos by tha mama