Just yesterday I decorated my apartment with lights and ornaments, Antwerp's Christmas market is being set up as we speak and as I told you in my last post, I scored my mini Christmas tree last weekend… That can only mean one thing: the holidays are near!
The coziest time of the year goes hand in hand with appropriate outfits, and more specifically Christmas sweaters! Some like them ugly and over the top, some like them cute and sophisticated but the truth is that I'd wear any X-mas knit anytime.
But how to wear them in daily life without looking like Santa's Little Helper trying to blend in? My monochrome one by Tally Weijl goes pretty great with an amazing rust-coloured faux fur, an elegant pencil skirt and comfortable flat boots. The French brand offers some real cool Christmas pieces for a great price, so if you're still looking for your holiday fix you might want to head over to their Christmas shop and start shopping!
Any other Xmas lovers here? Have you got your holiday wear covered already?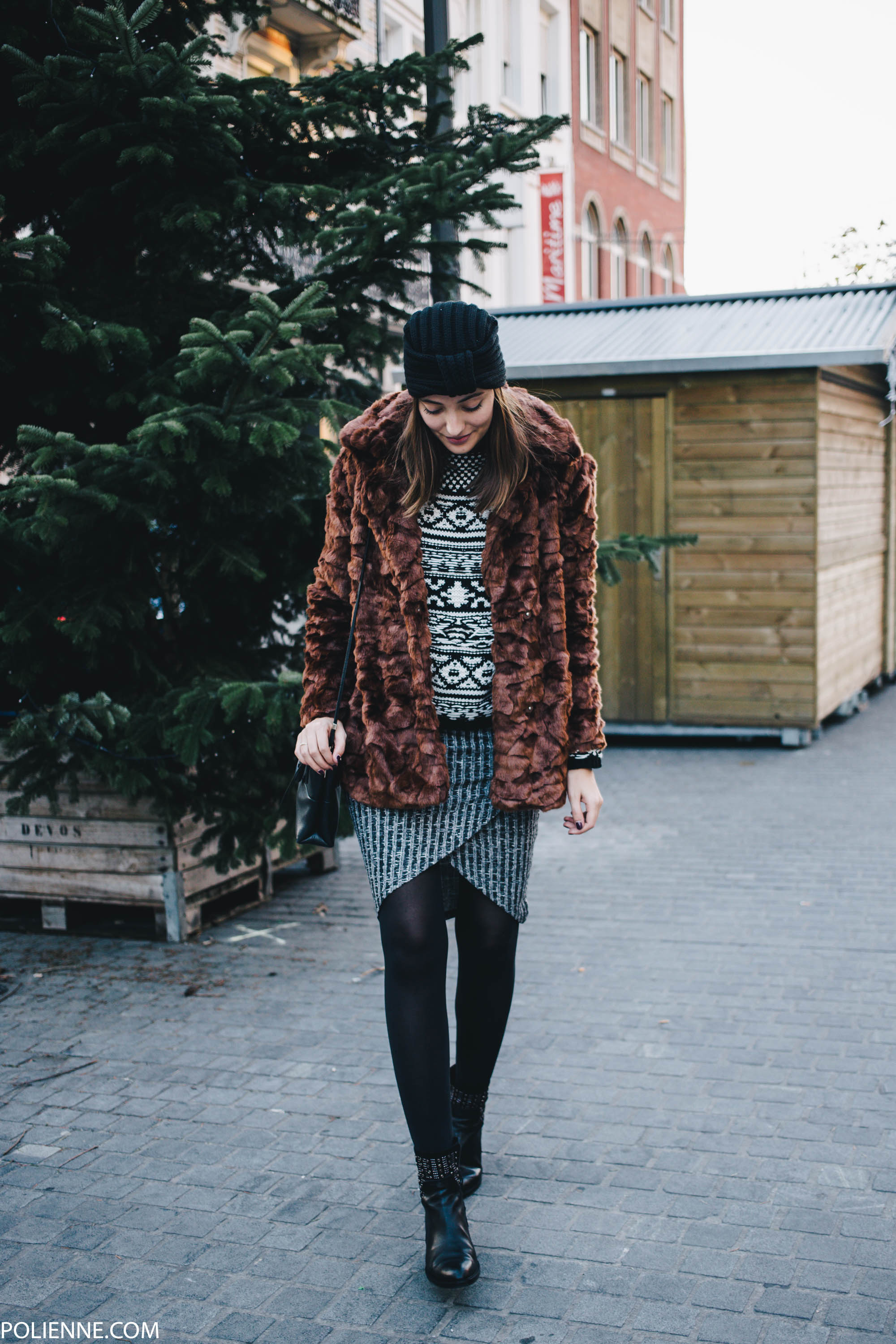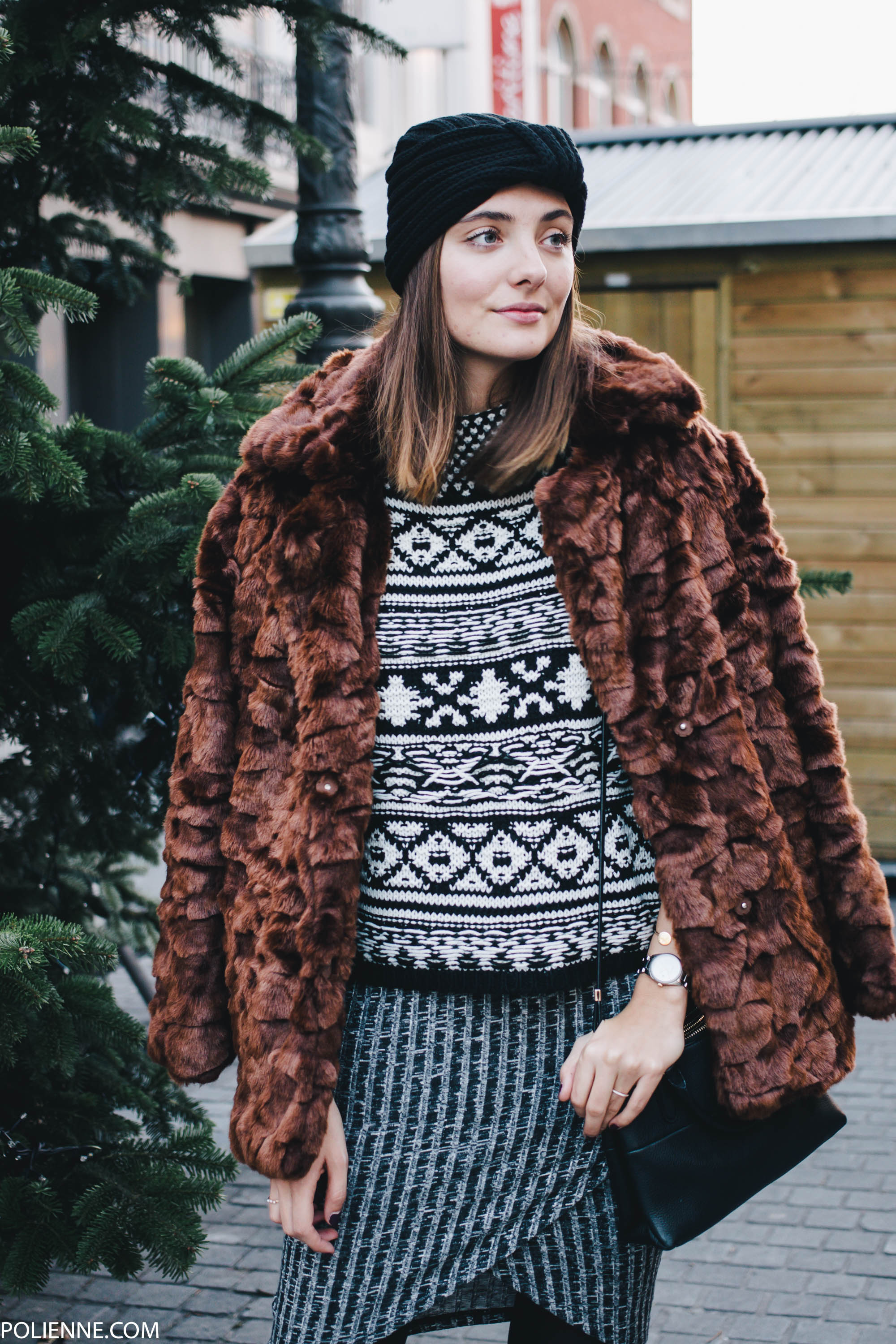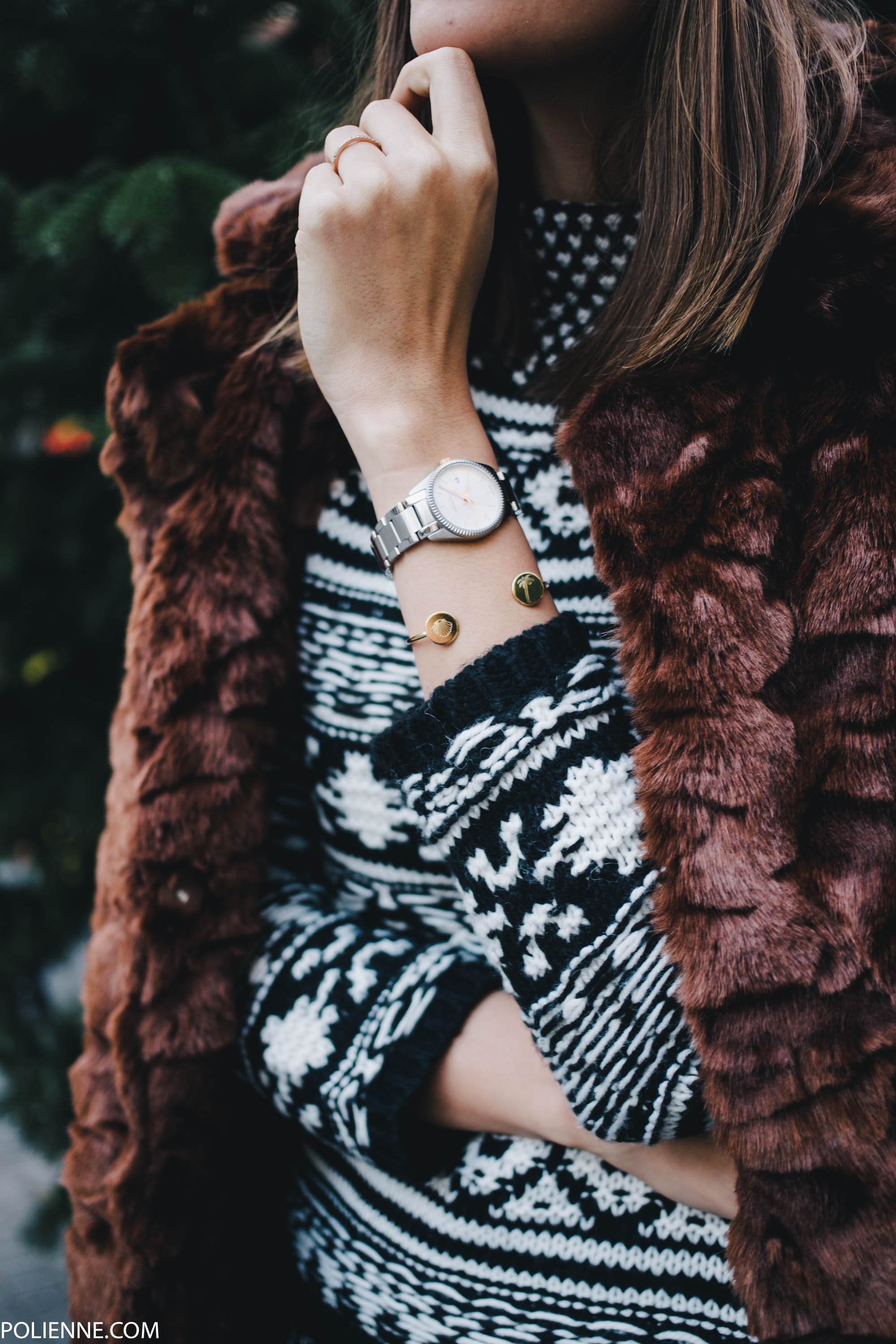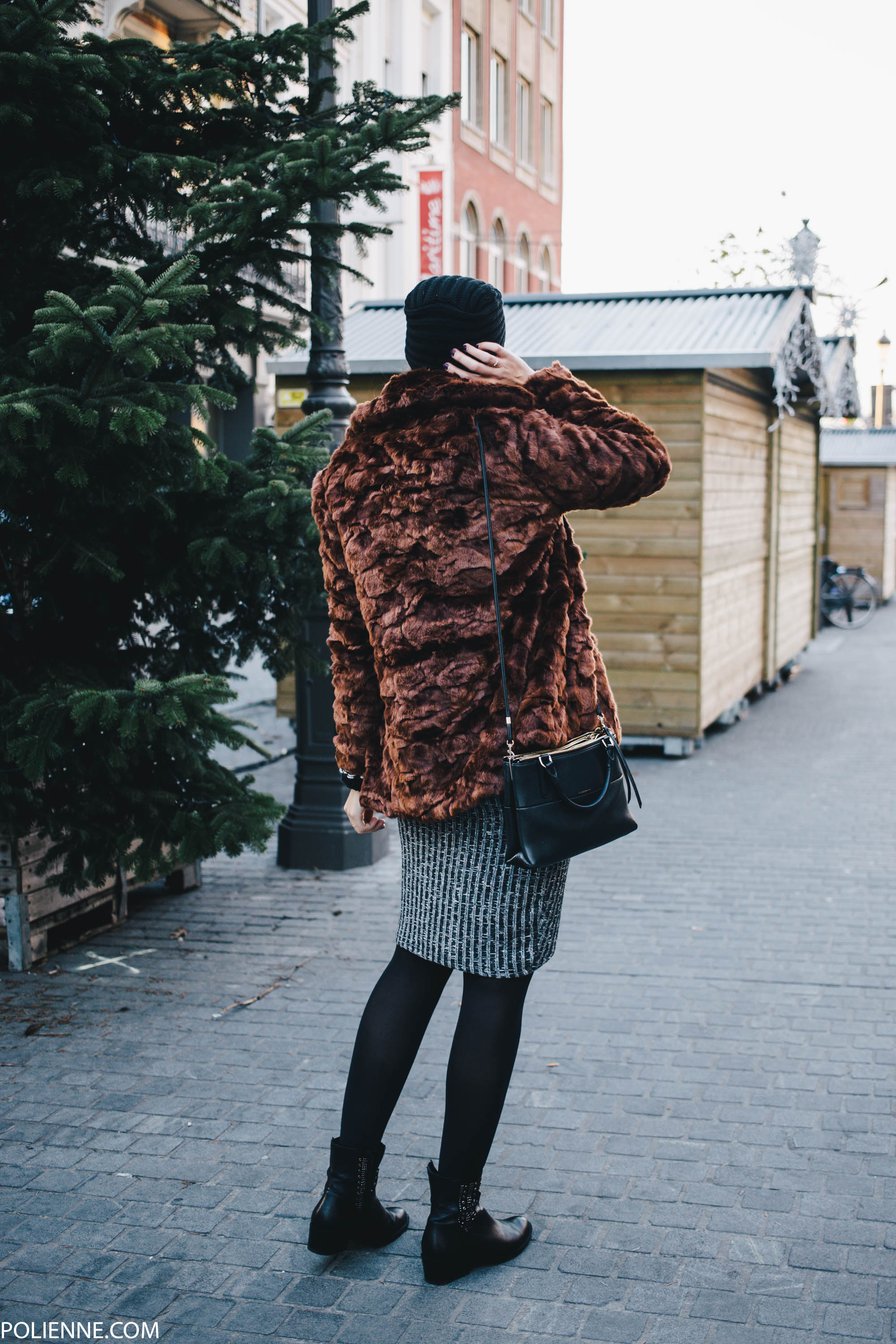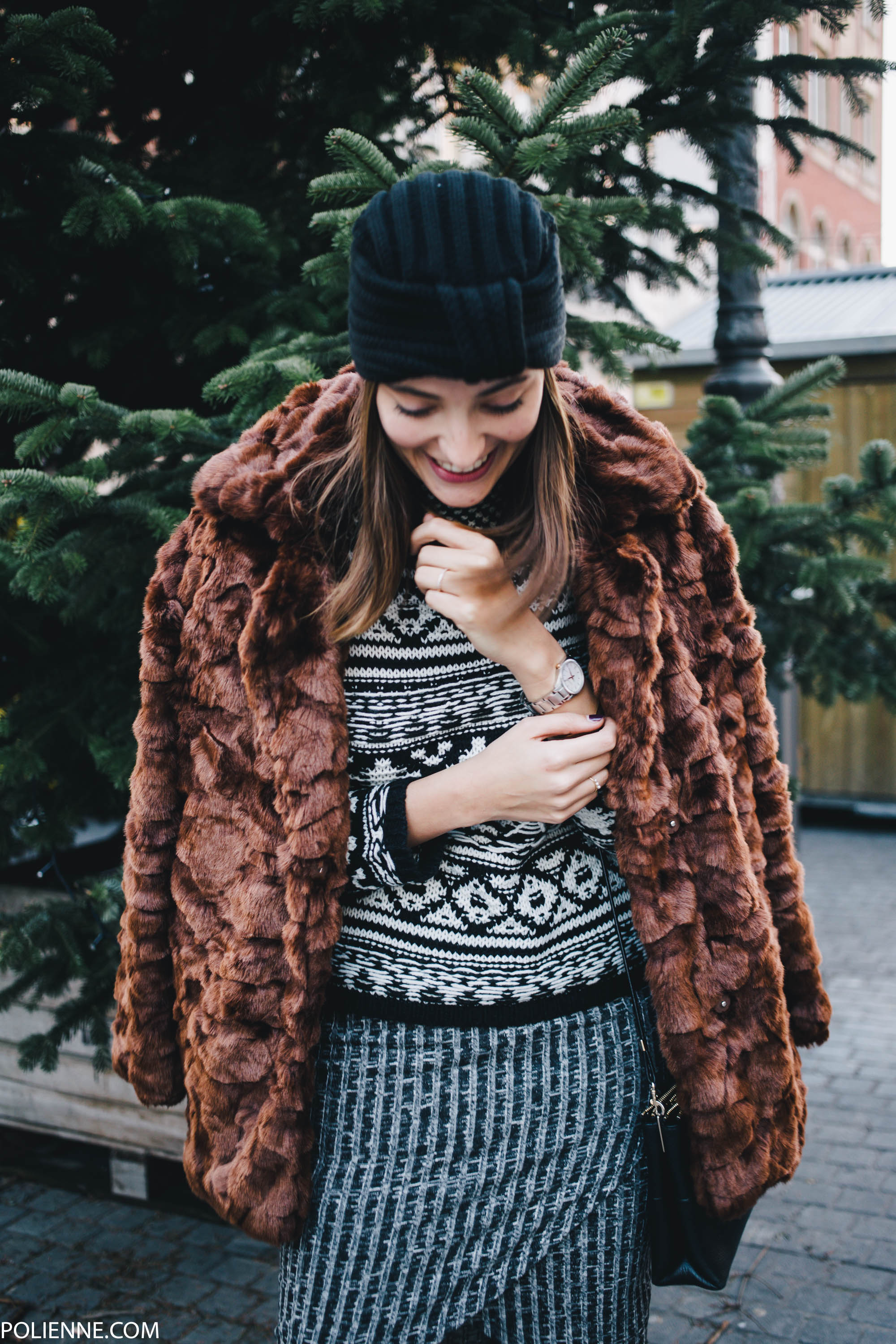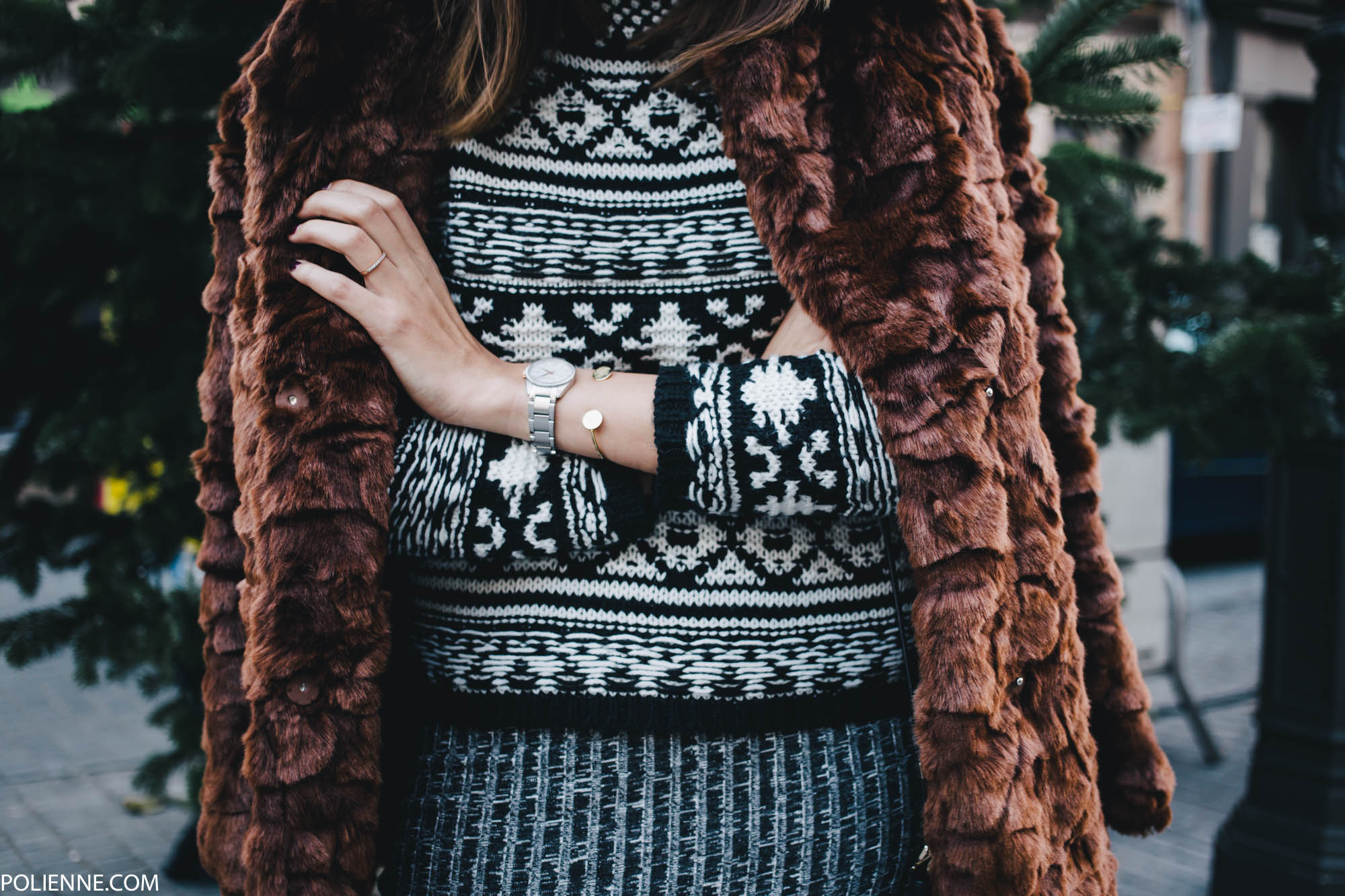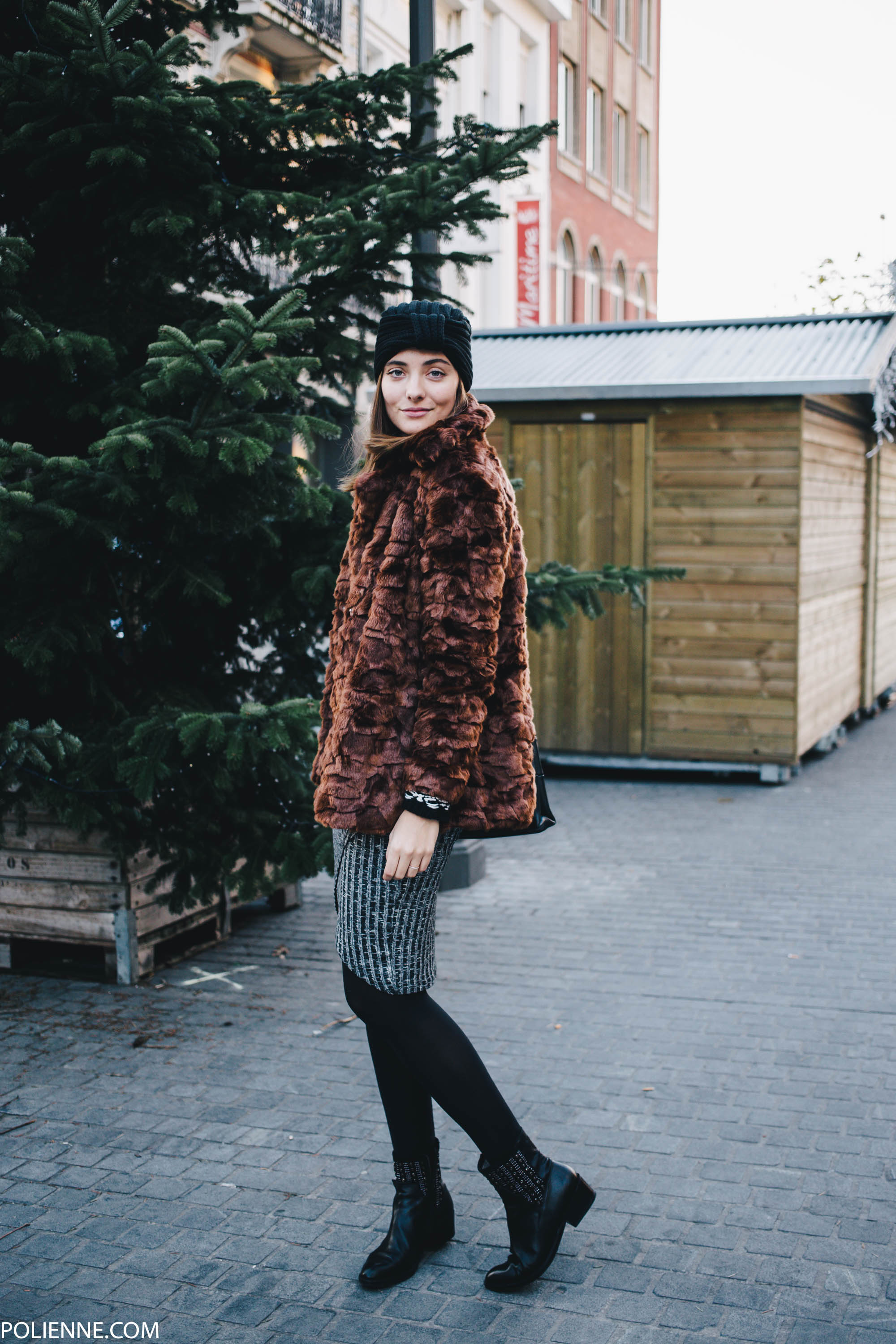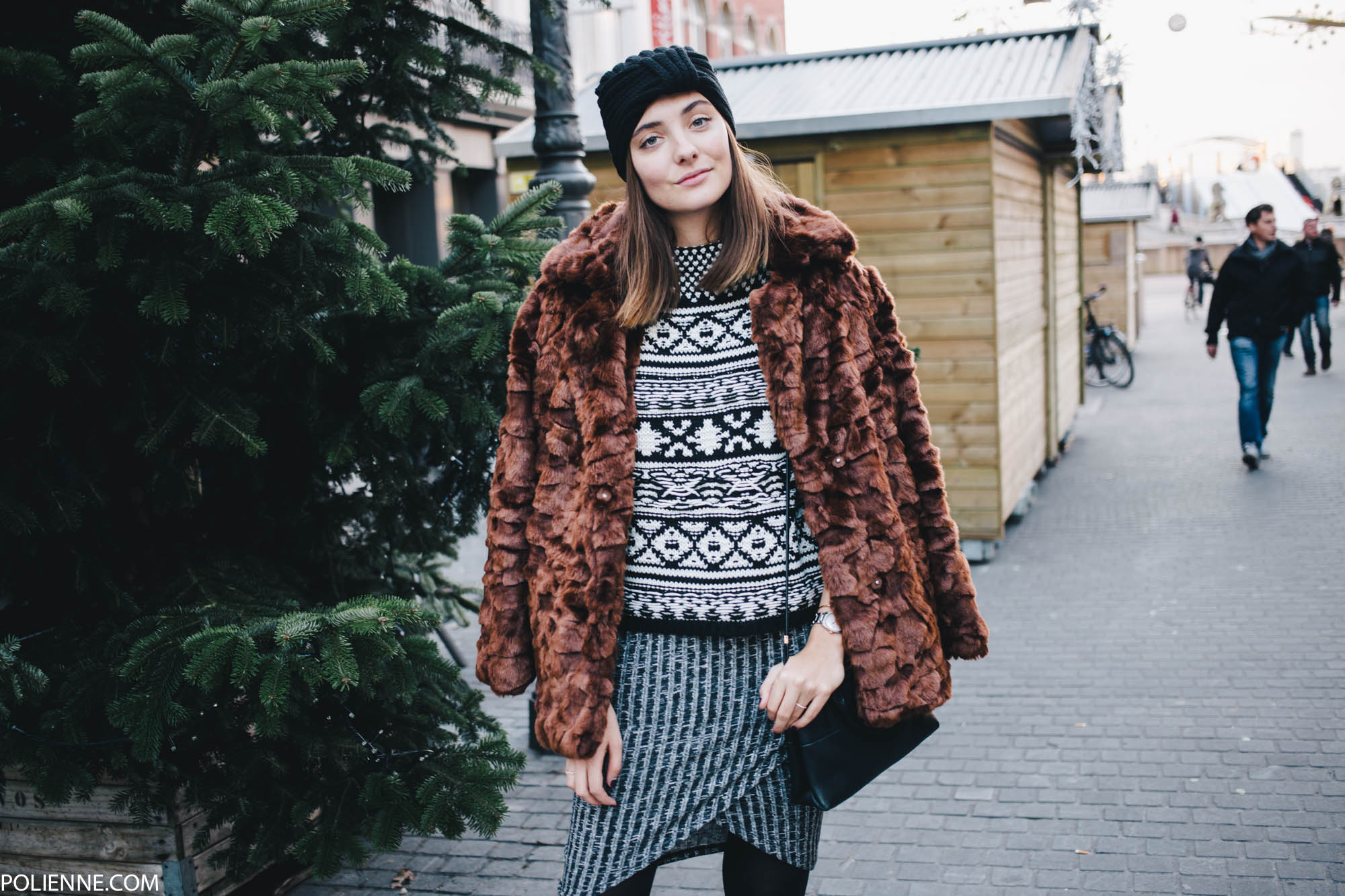 TALLY WEIJL c/o faux fur coat, Christmas jumper, tricot skirt & knit turban, COACH bag, WOLFORD c/o tights, JANET & JANET c/o boots, CALVIN KLEIN watch
Photos by Dogs & Dresses
INSTAGRAM @pielaun . SNAPCHAT @pielaunio . PINTEREST @pielaun