Oh my, it's December already! Last year I saw my first snow around this time of the year (oh, Val Thorens <3) so with last year's trip in mind I'd like to prepare for the cold to come. These are 3 favourite looks I picked from my winter wear Pinterest board that I'd love to steal right now.
A long oatmeal coat, a huge fur hat and those Balenciaga boots that still makes my mouth water? Yes please. I'm not sure if this outfit would be warm enough to really beat the freezing cold, but I'd like to think so. Way to go, Zina!
Miss Hilary Rhoda has a great take on the ankle-length coatigan: the turtleneck and vintage denim are styled to minimalistic perfection. Just gorgeous.
Faux fur is what Vanessa Hong from The Haute Persuit does best: this Asian beauty has her own faux fur line in candy colours and wears them like a pro. I love how that extraordinary Chanel bag fits the lilac coat so beautifully.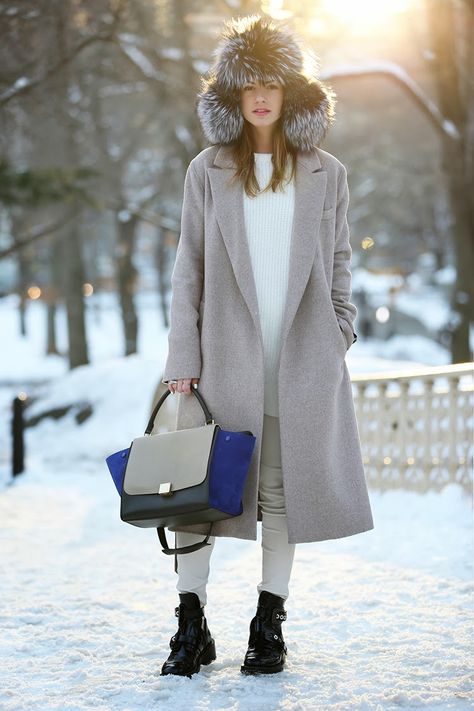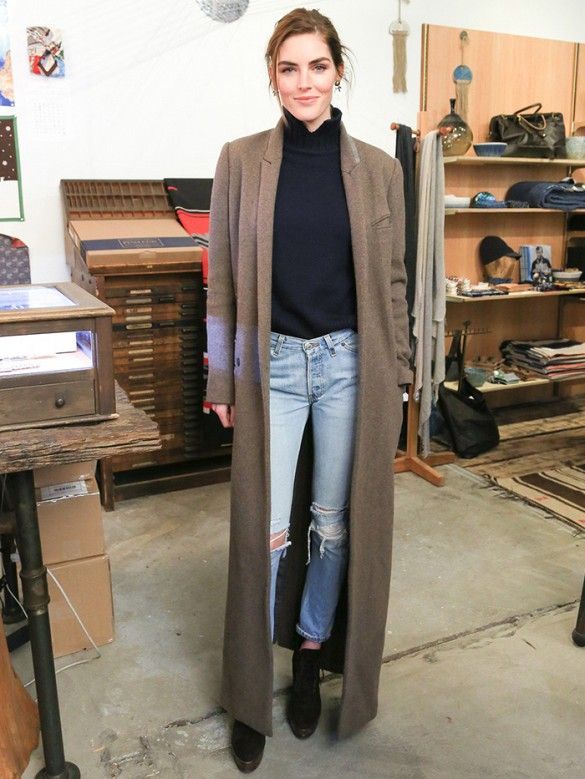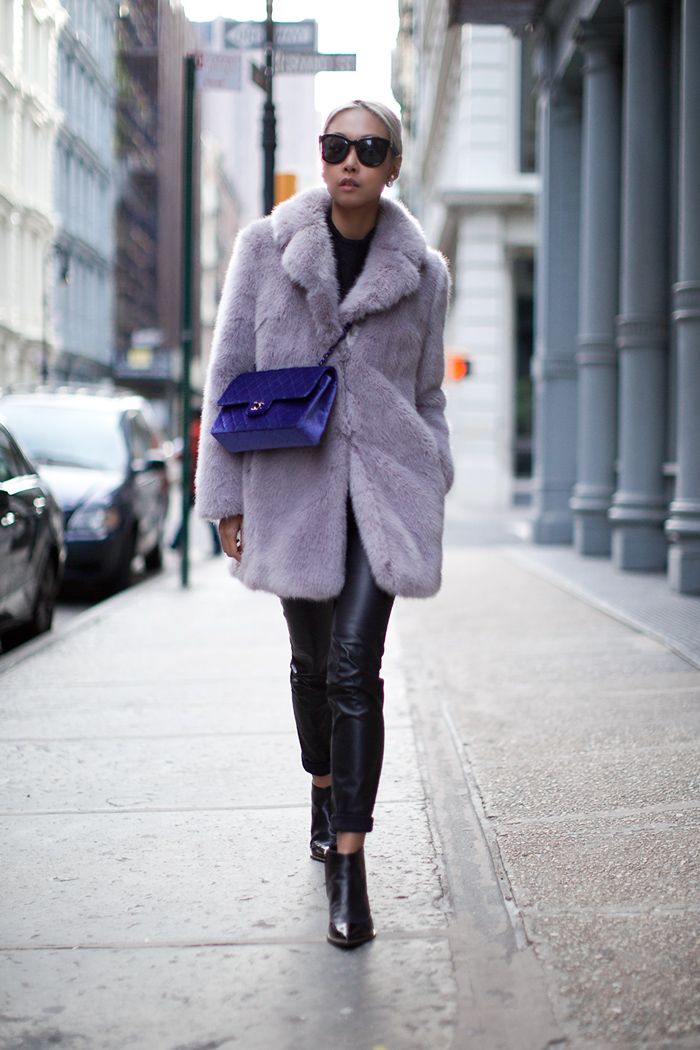 Are you ready for some snow as well?