After a few cold and cozy months of getting together with family, nestling in front of the fire and even taking long walks in the snow, I'm ready to leave Winter behind and welcome Spring. Yeah, I know it's still January.
The weather isn't fully cooperating yet, but I'm optimistic! What better way to prepare for the new season than getting your wardrobe Spring-proof? I wrote an article on getting Spring-ready for VILA, which you can read right here. Let me know what you think!
Also, it's sooooo weird to see these photos again, as they were shot in my old apartment right before I moved to our new house! I'm kind of missing this adorable little corner on the street side, but obviously there are plenty other amazing corners in my new place that make up for that.
Are you ready for breezy cotton dresses too? Let me know!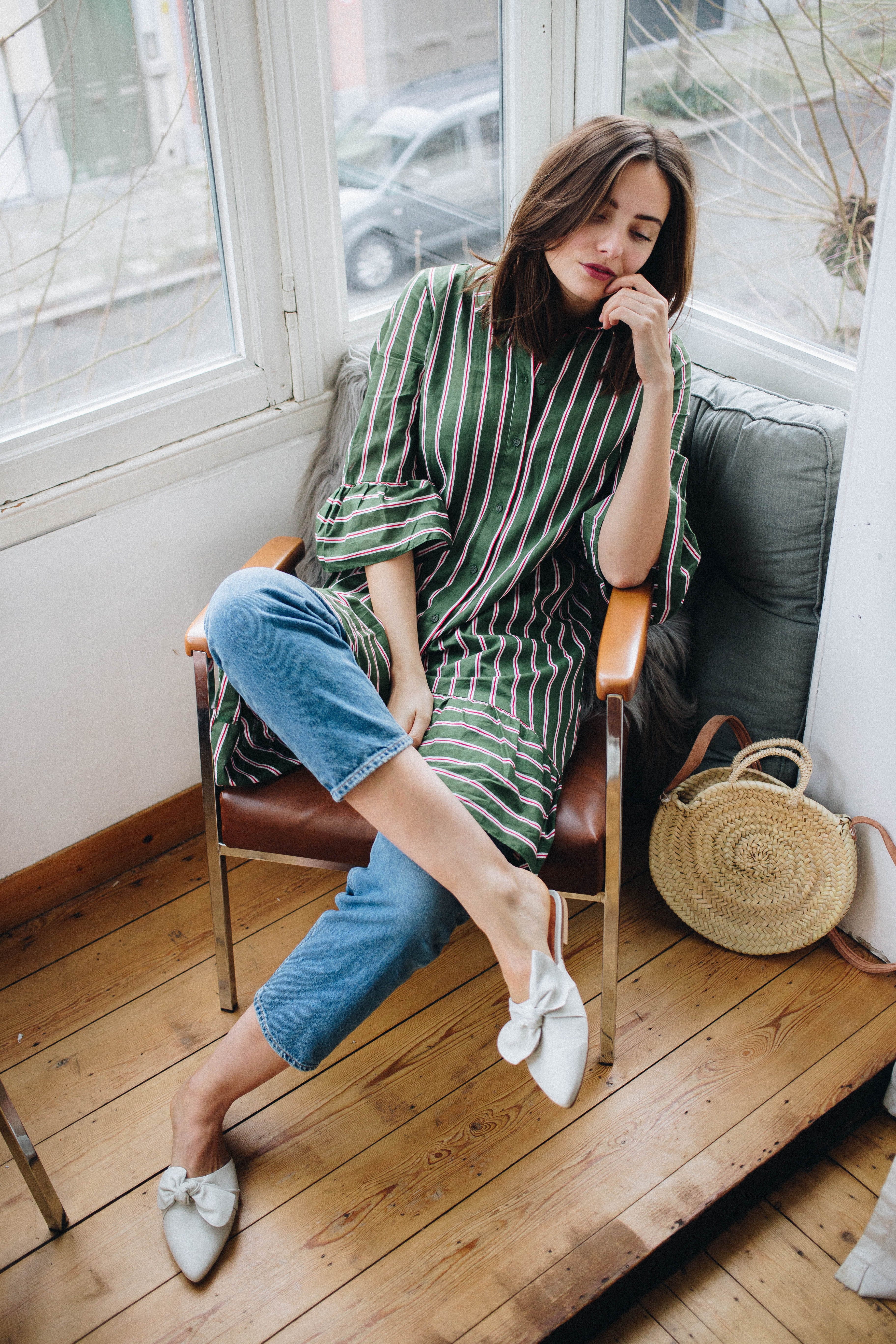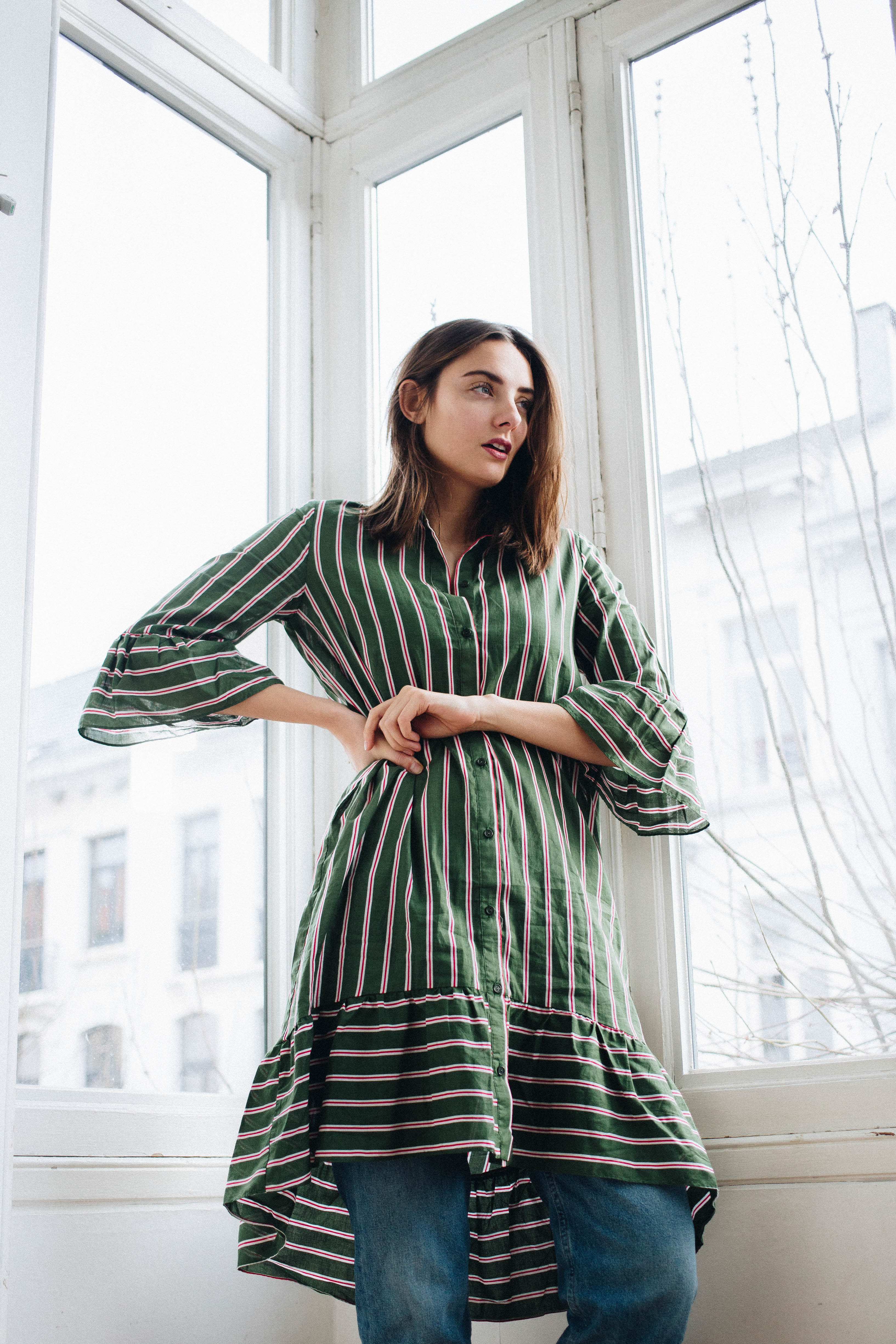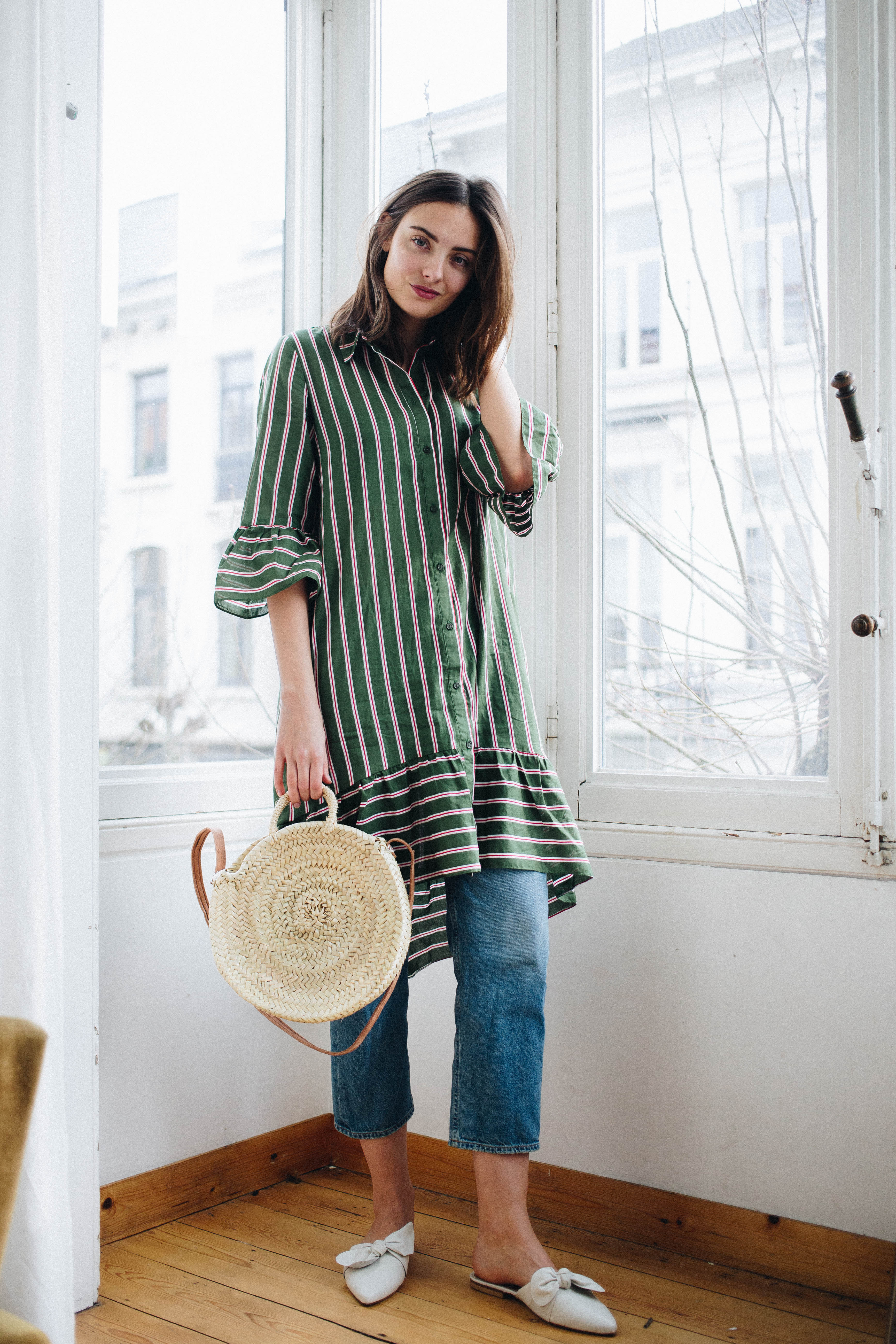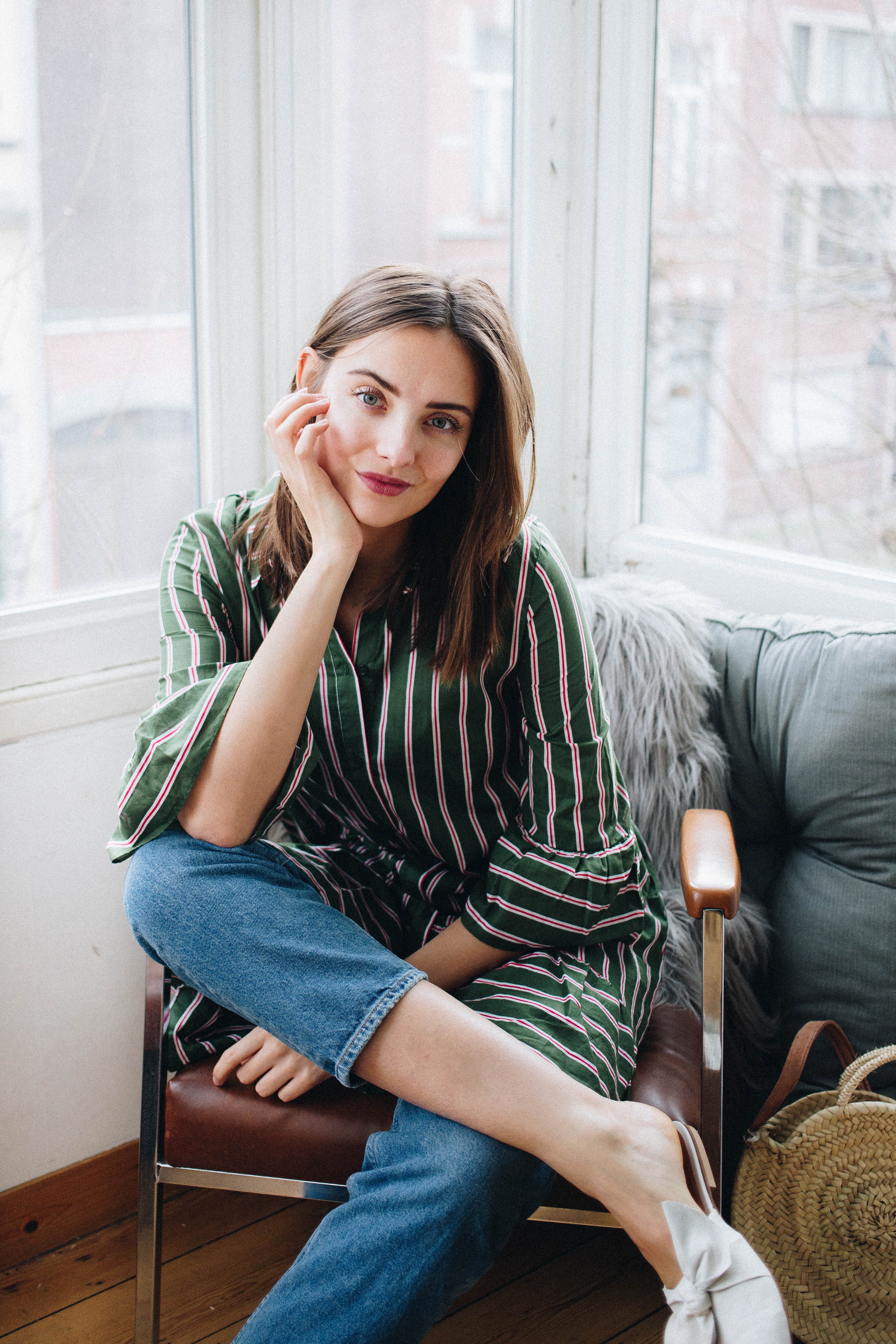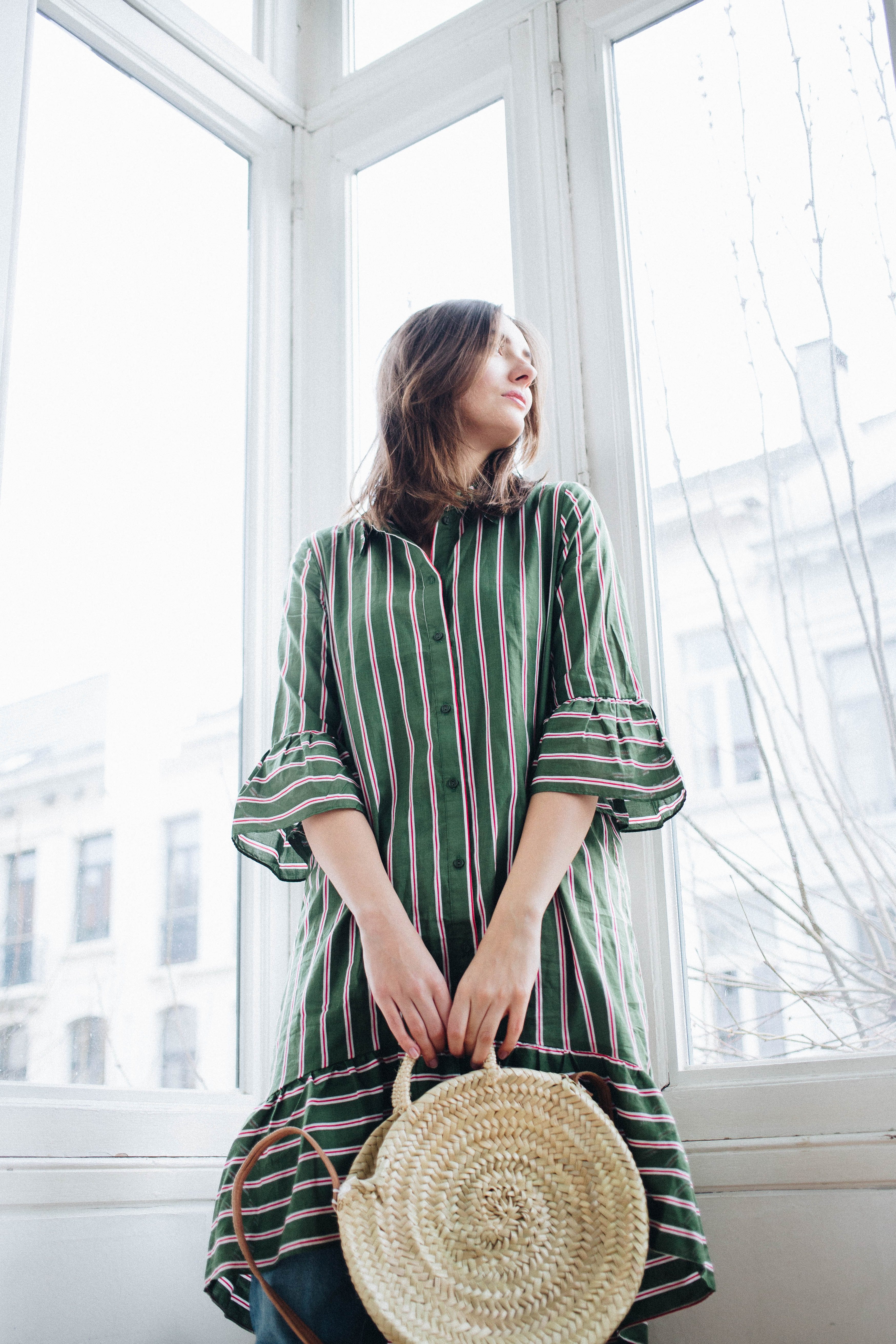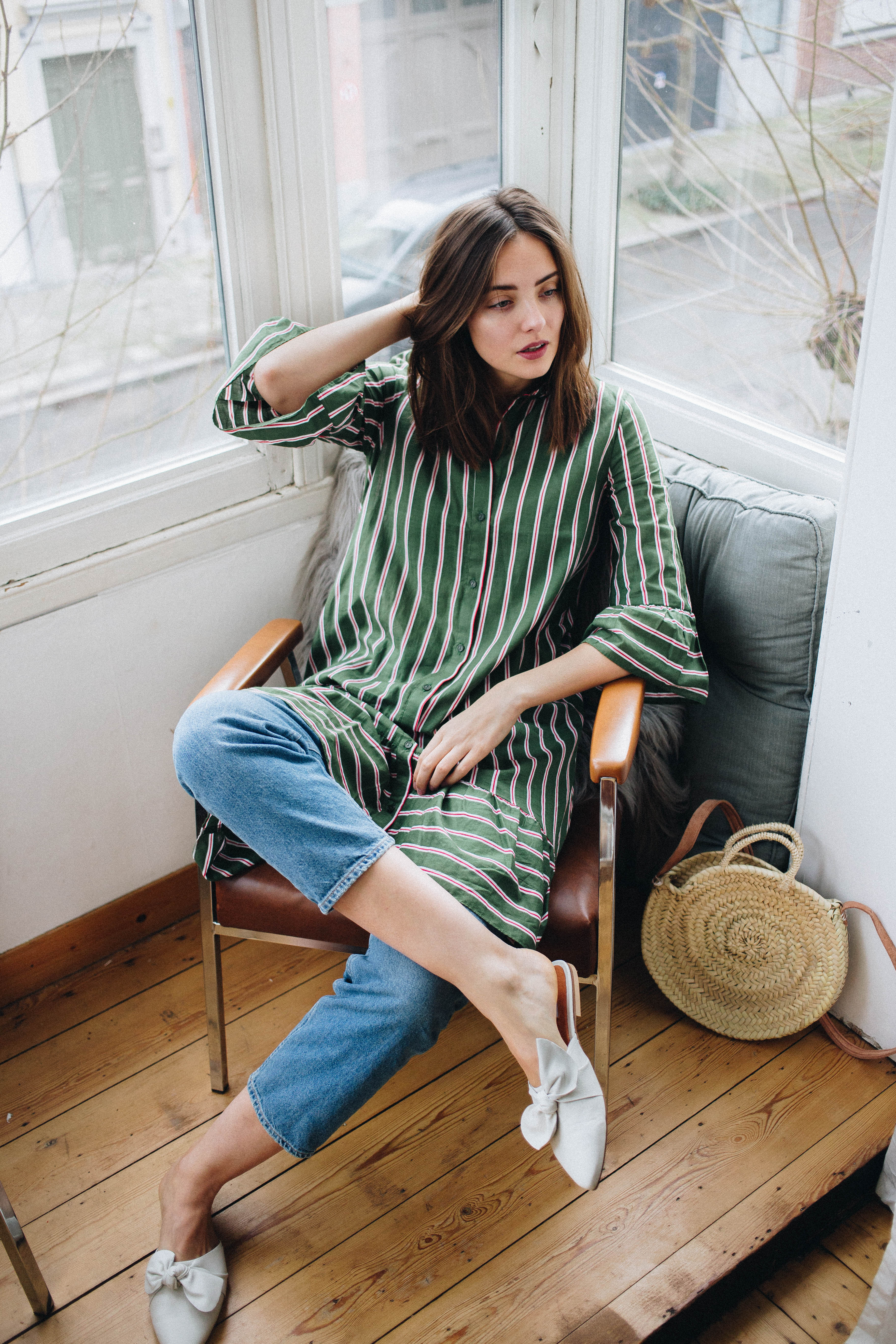 VILA c/o striped dress, ARITZIA trousers, EDITED slippers, straw bag from Marrakech (a present by sweet Lisa & Justine)
Photos by Daan Schepers