Hola amigos! I'm back from a lovely, relaxing 4 day getaway to Seville! My favourite part of the trip? Apart from el calor while it was raining at home and the delicious Spanish tapas that I stuffed my face with 3 times a day? TILES. It seemed like every corner, bench and wall of the entire city was covered in ceramic azulejos, and it was glorious.
So when I wore this beautiful VILA dress on our first day, I was pleasantly surprised to discover that I turned into a tile-printed chameleon blending in with every wall I passed by. Especially the impressive royal palace Real Alcazar was a brilliant spot to play my tile blending game! In my next travel and outfit posts I'll tell you all about where I stayed, ate, chilled and hung out. Stay tuned!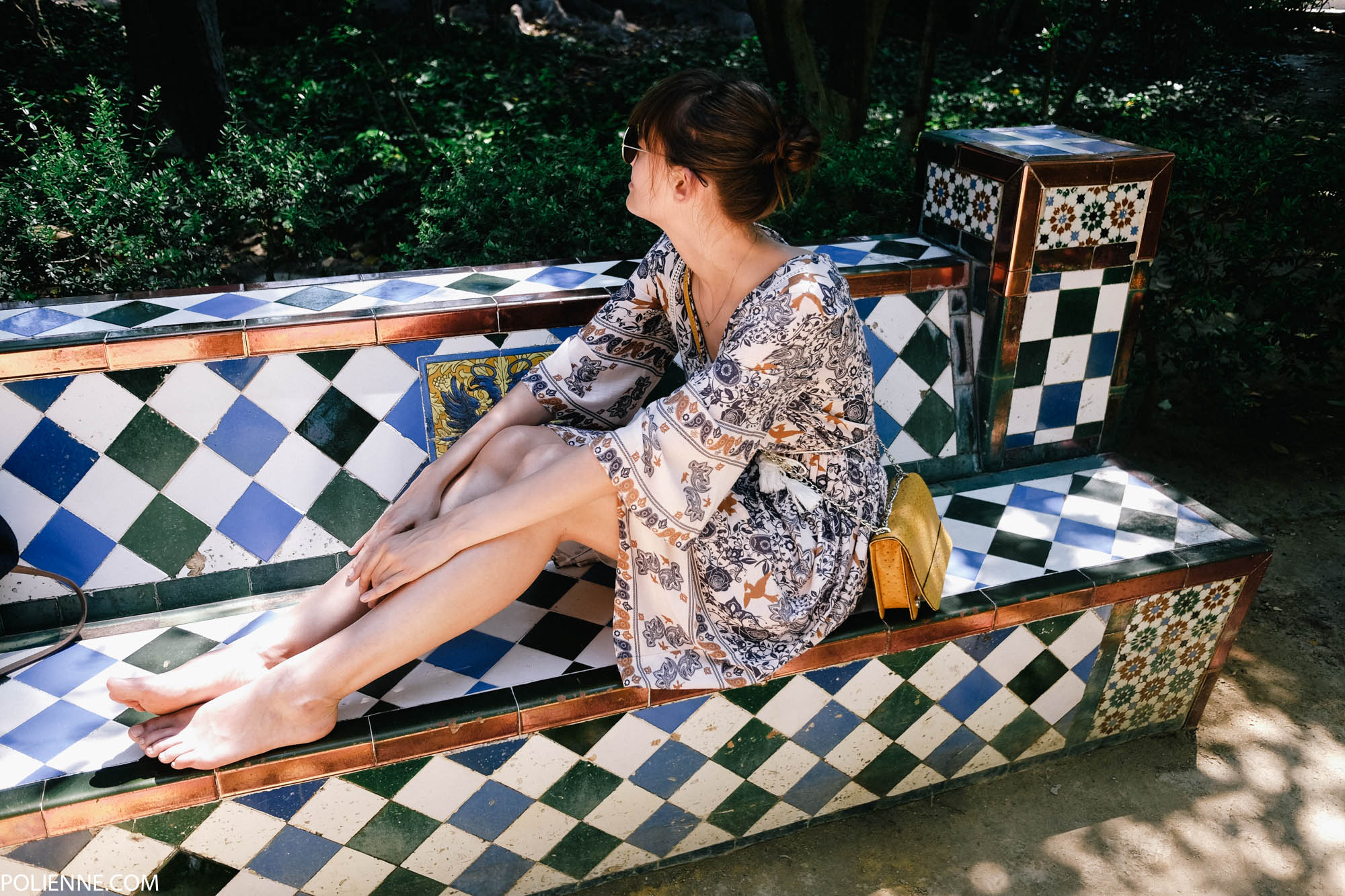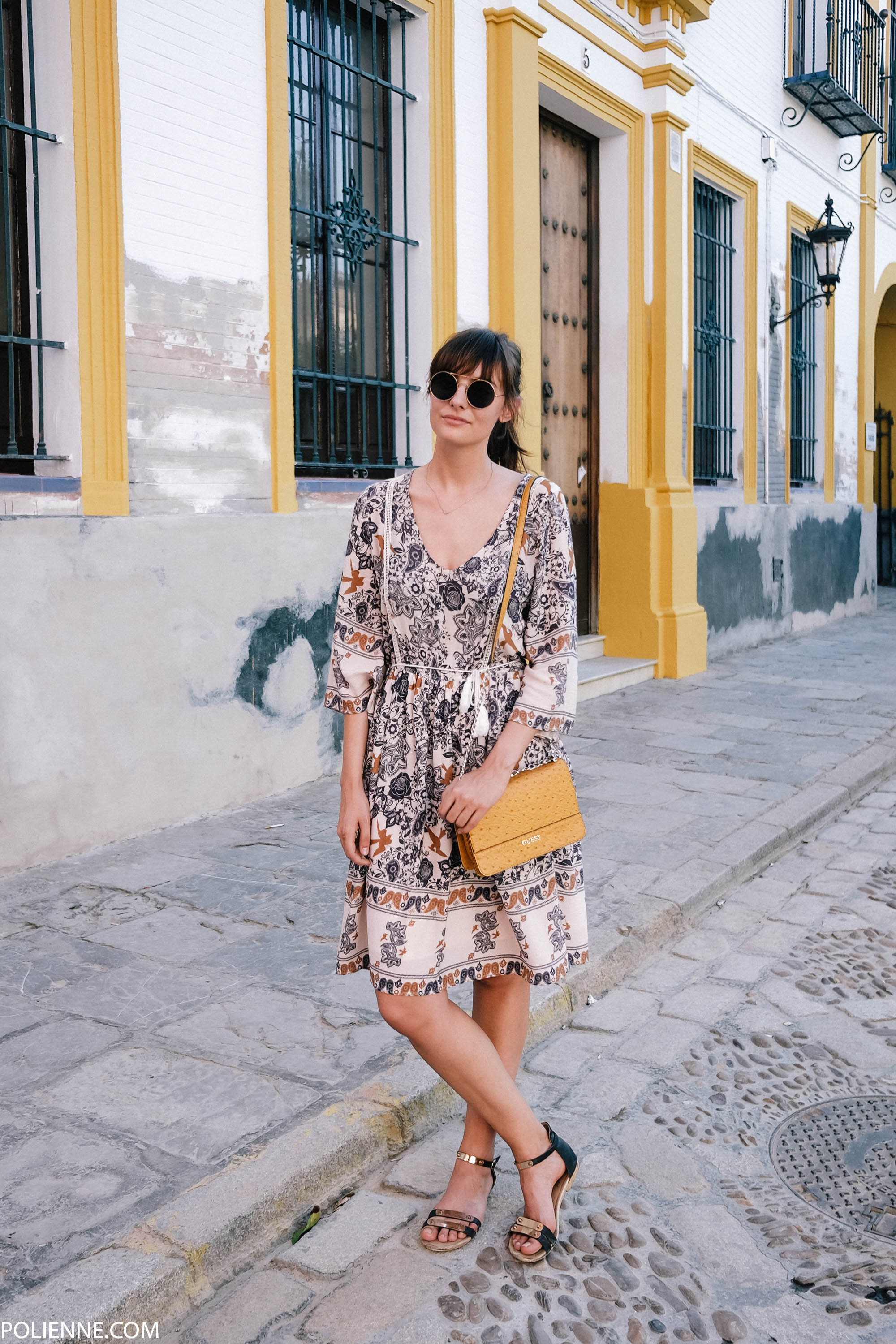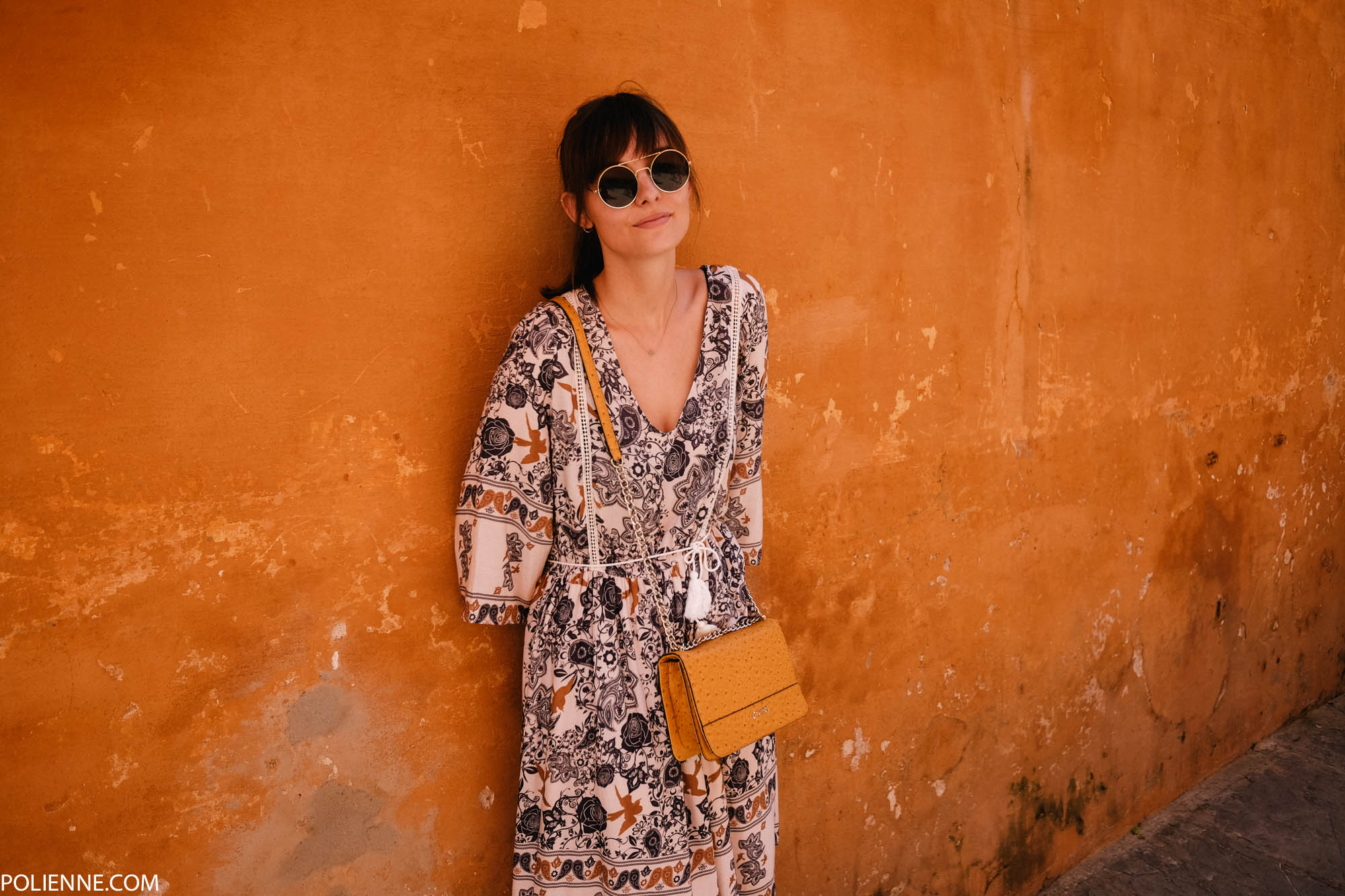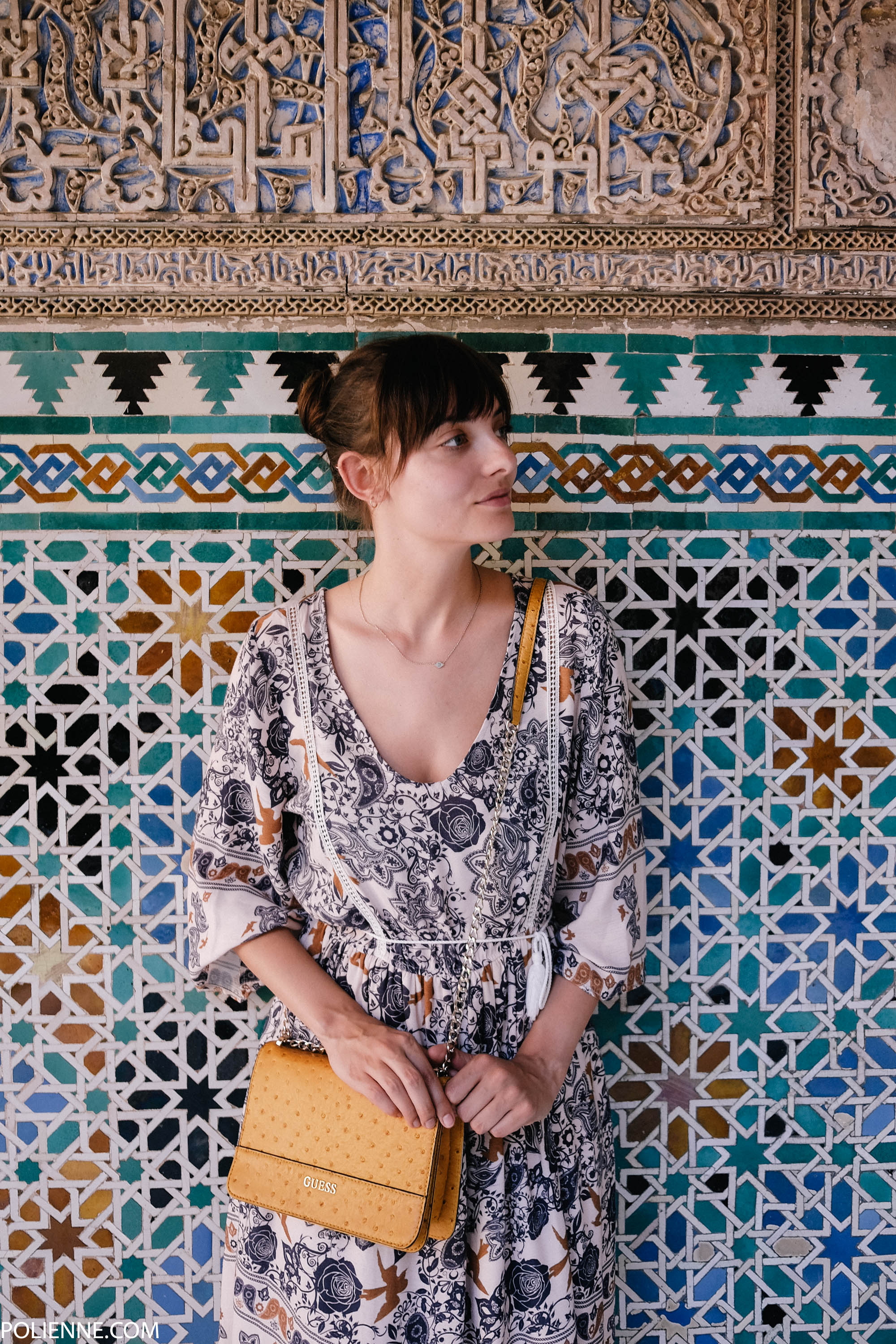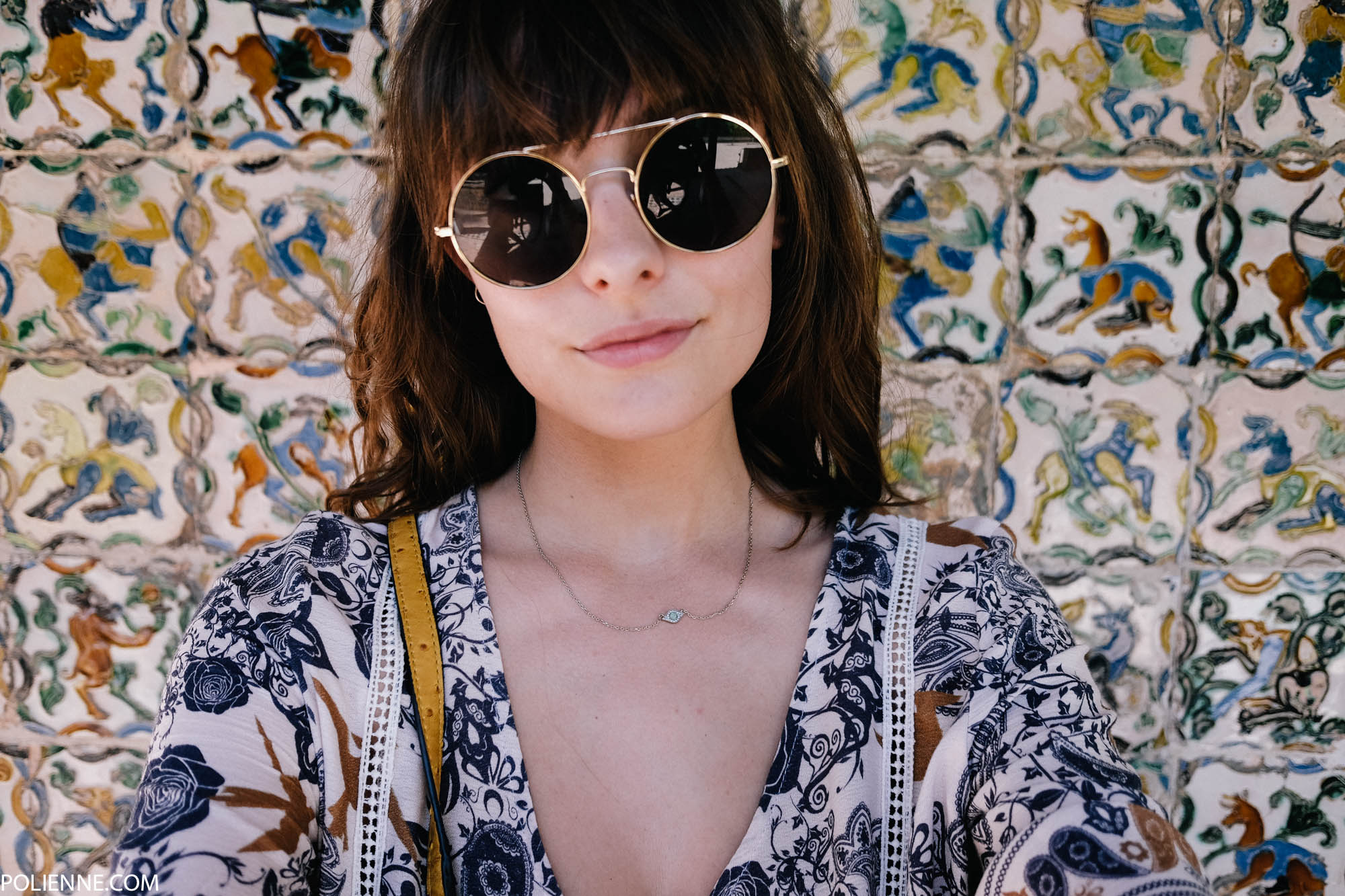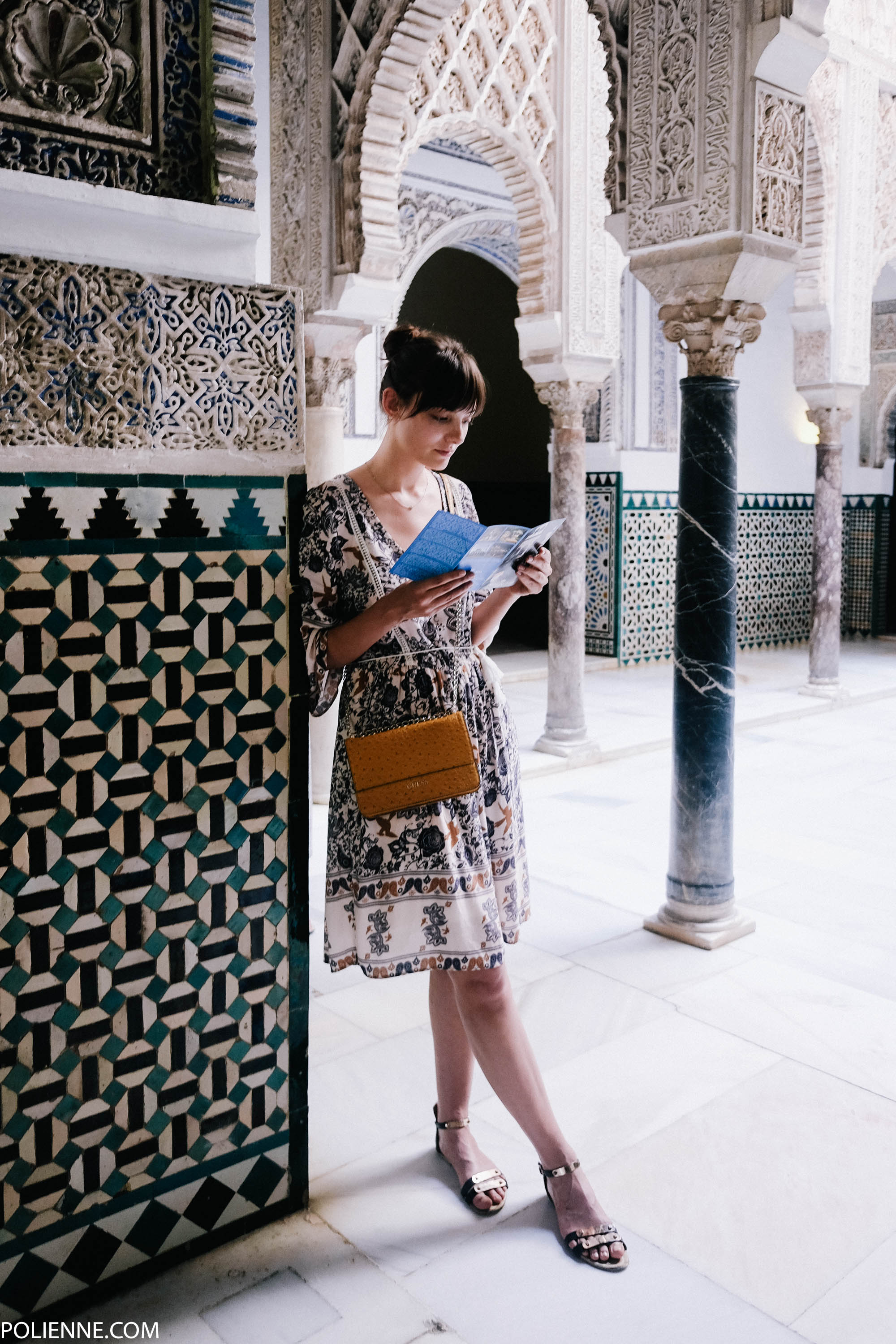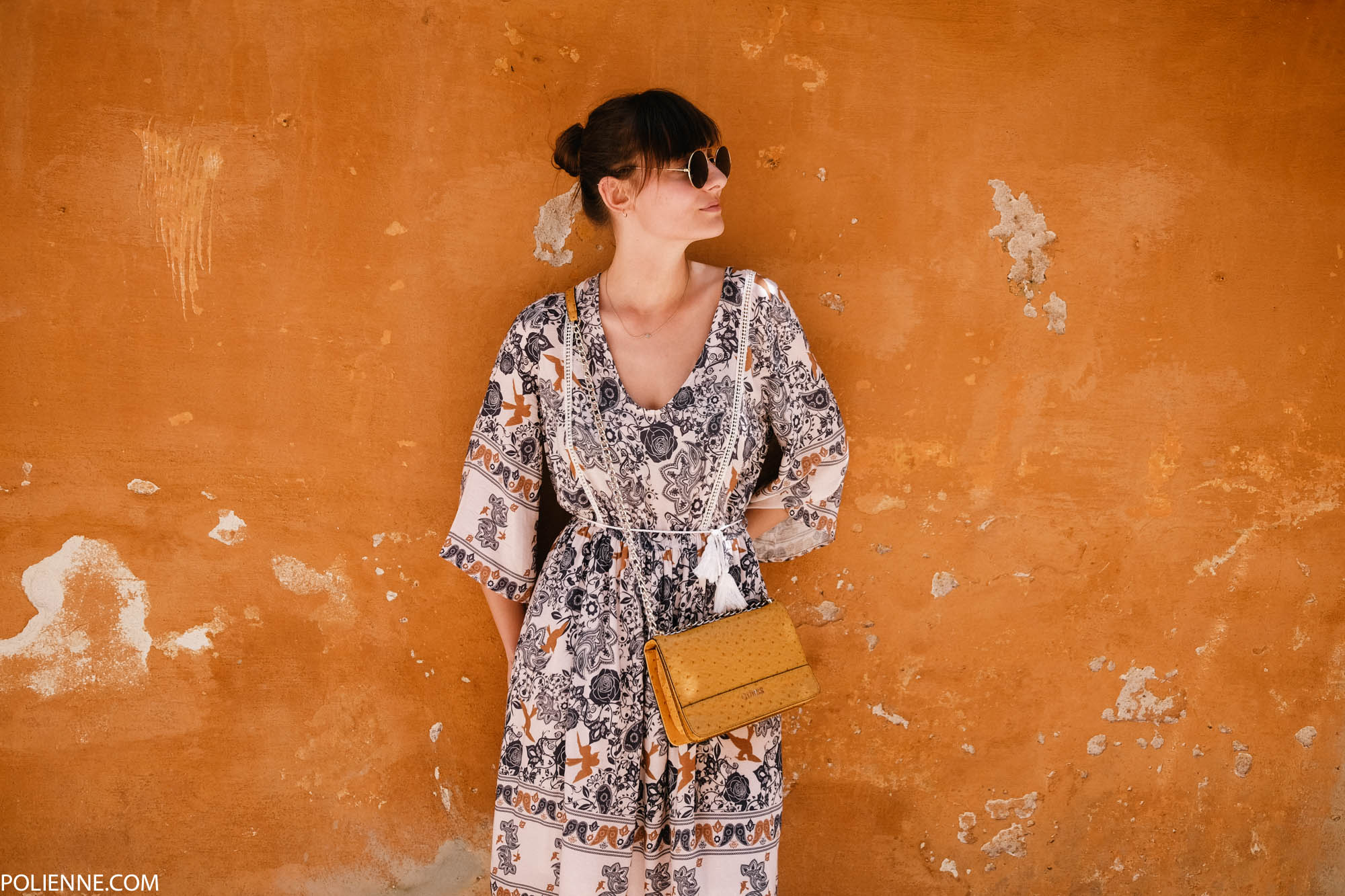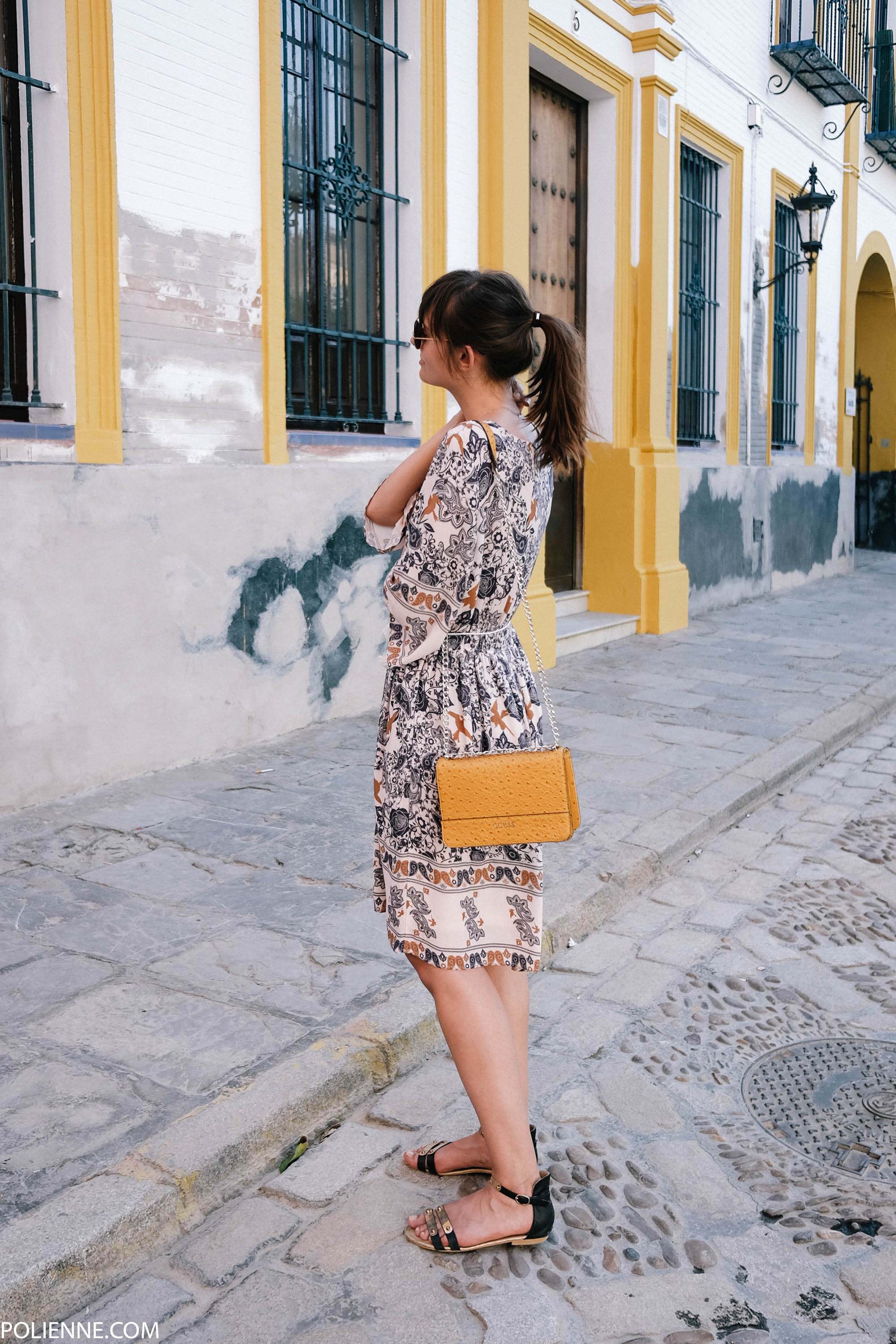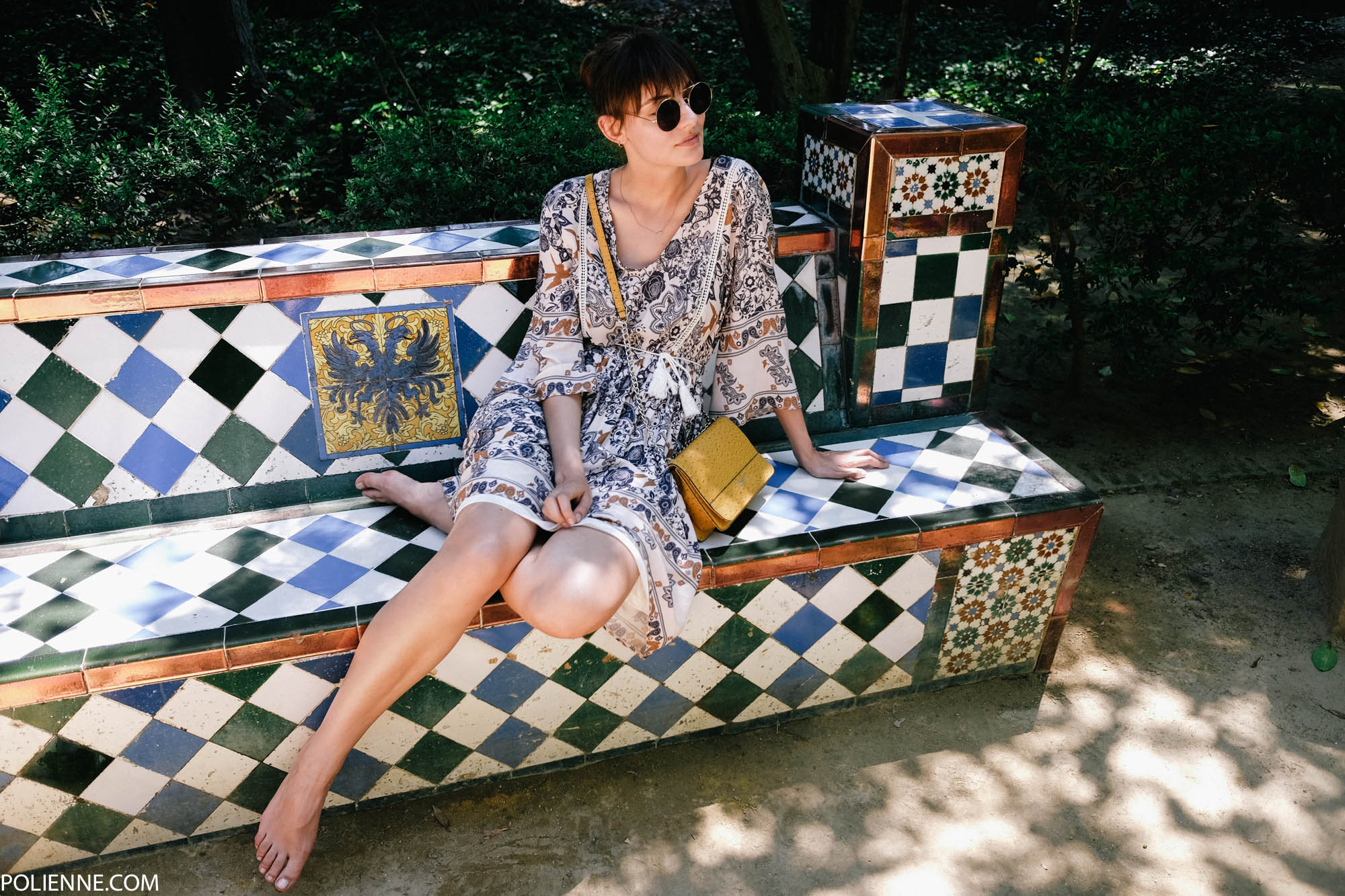 VILA c/o dress (in store July 2016), GUESS bag, MISSGUIDED sandals
Photos by tha mama!