Lately I really am catching up with my feminine side! Give me dresses, cleavage, skirts or high heels: I'll wear it. Proof can be found here, here and here! I figured that after that explosion of femininity and sexiness you guys could handle a super tight A-line dress with a decent amount of cleavage as well. Although I really like how my figure is being enhanced by this dress, I wouldn't normally pick it out for myself. For an exclusive PINKO fashion show underneath the pink skies of Sardinia I however figured that you can never look enough glamourous, sophisticated and Italian. This was THE dress for THE occasion.
Oh, and can I have pink walls like this in Antwerp too to pose in front of?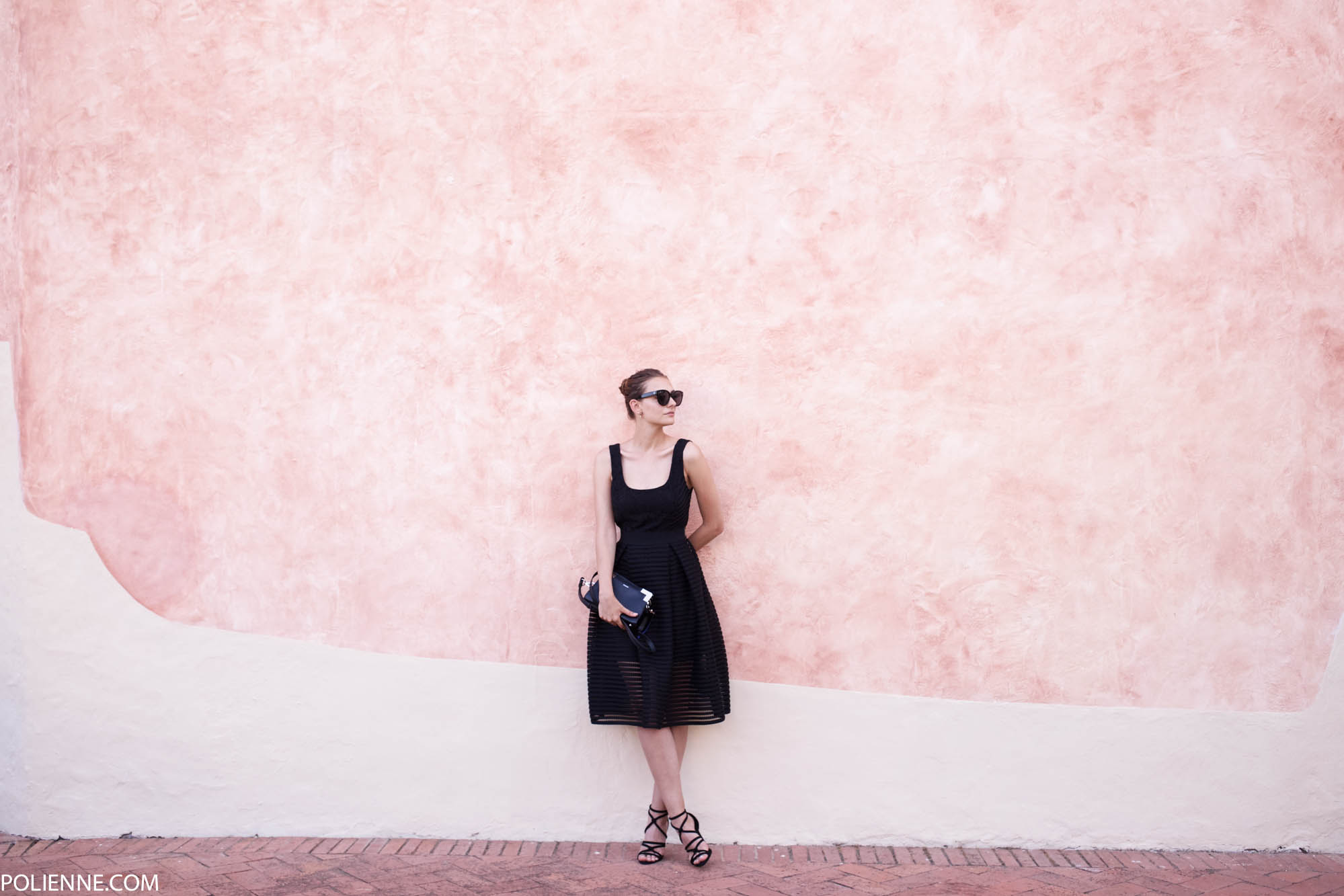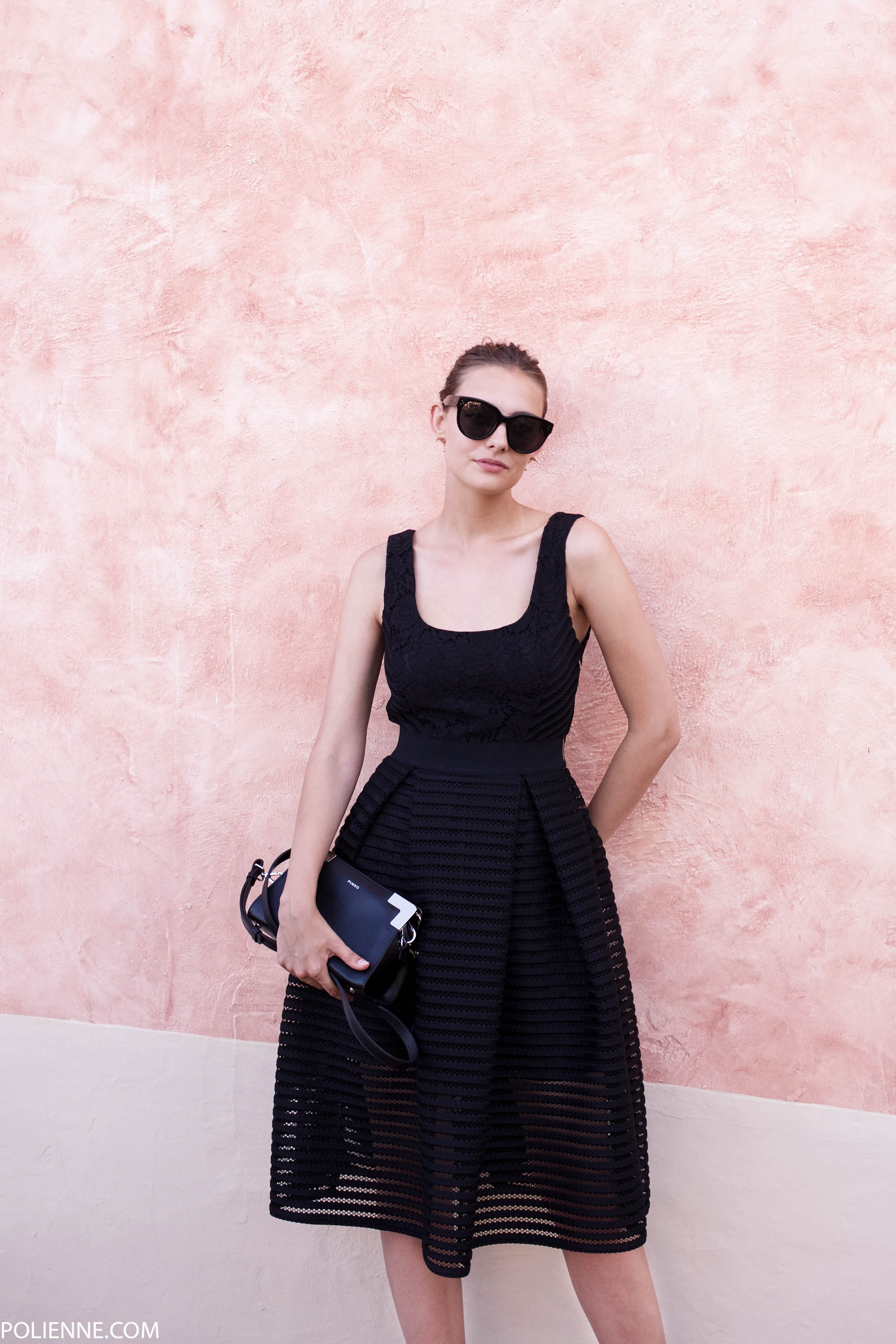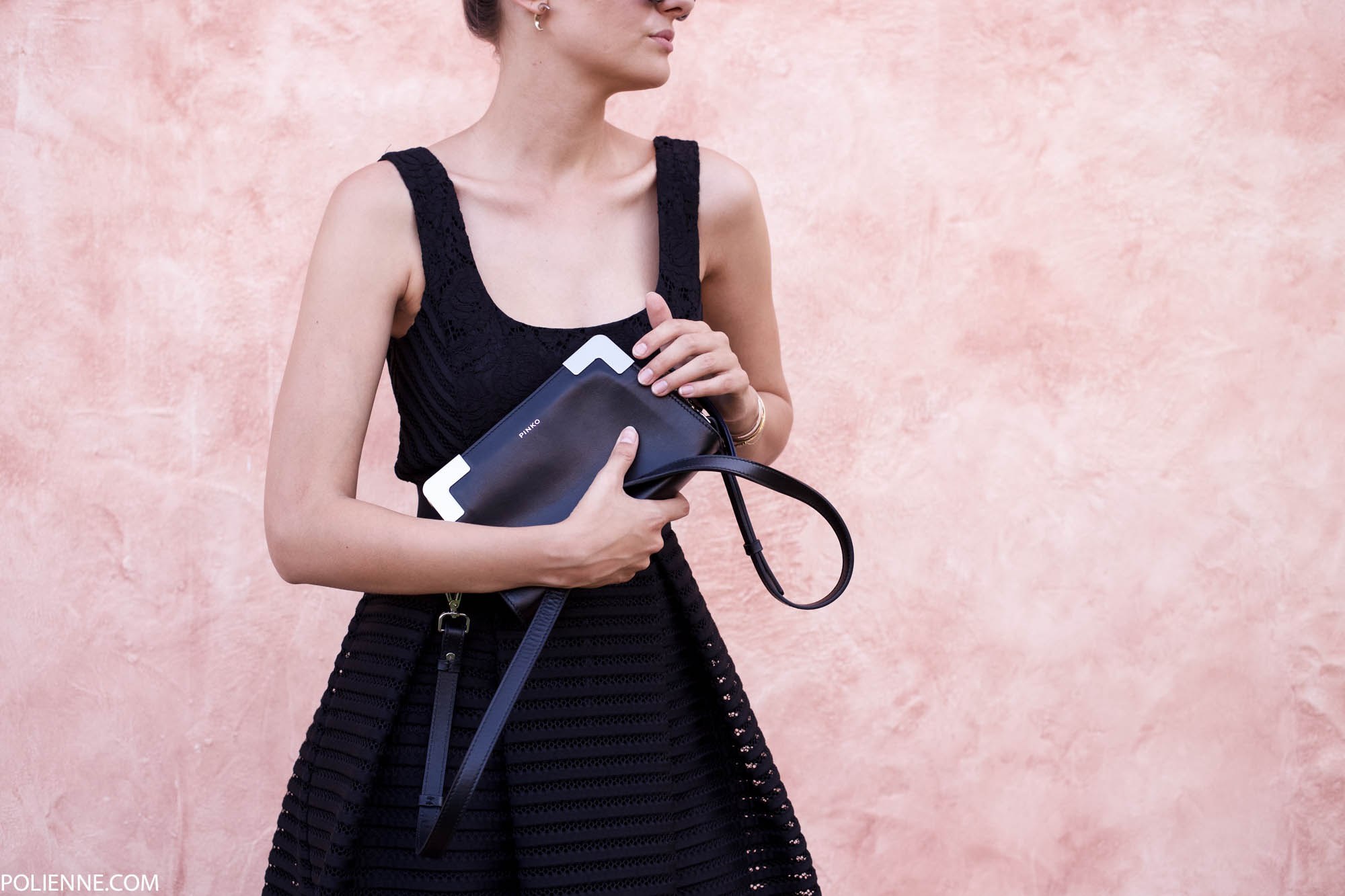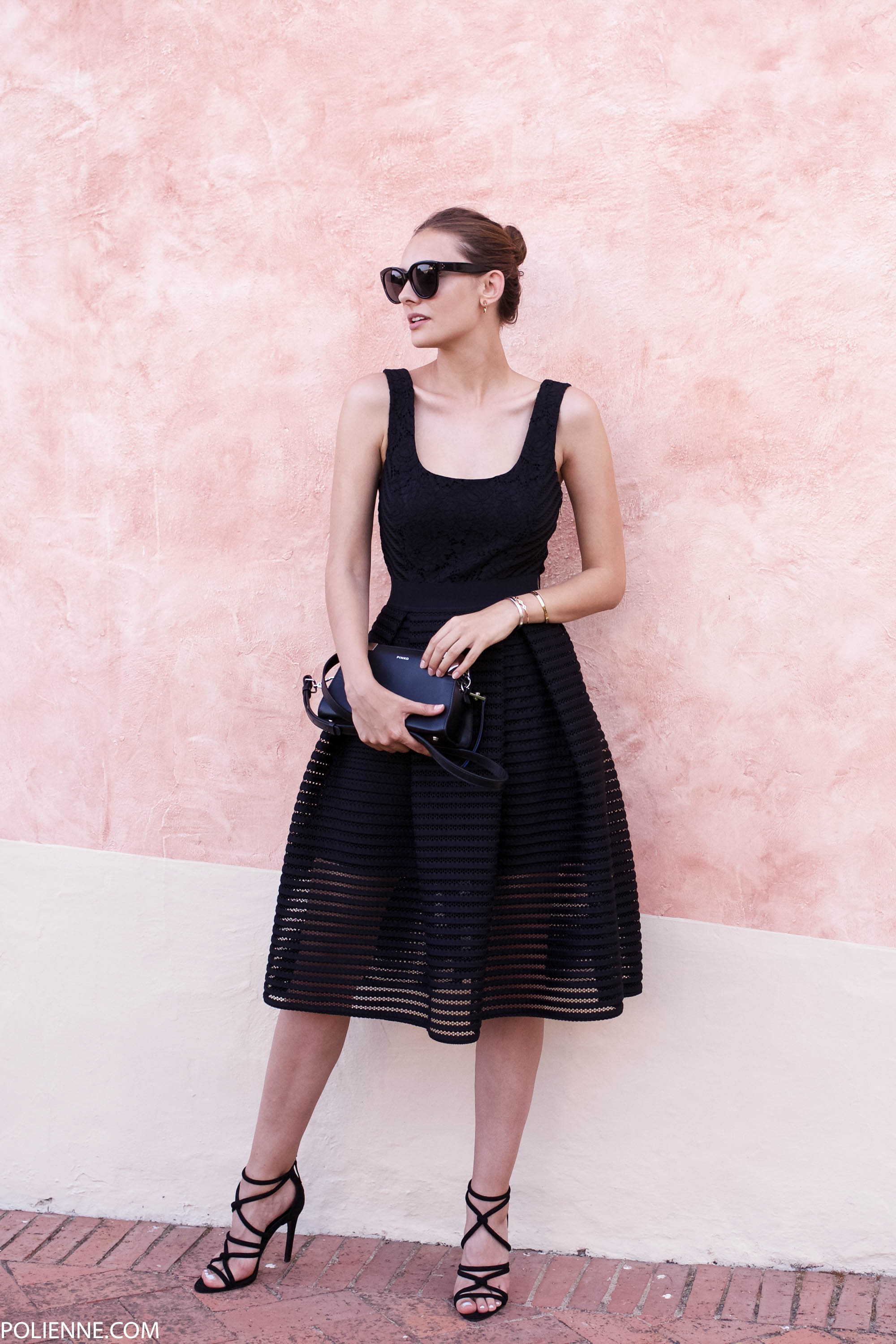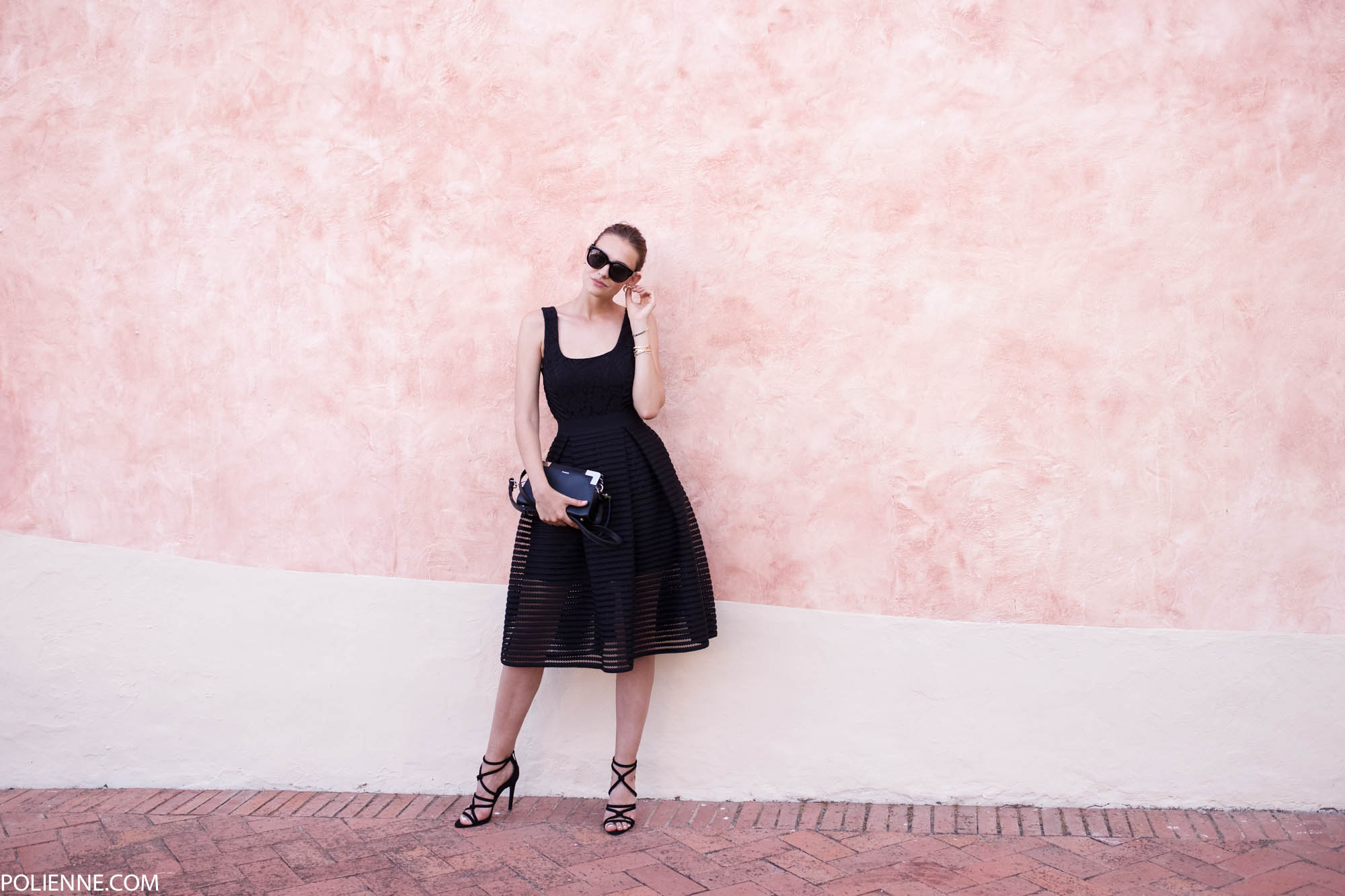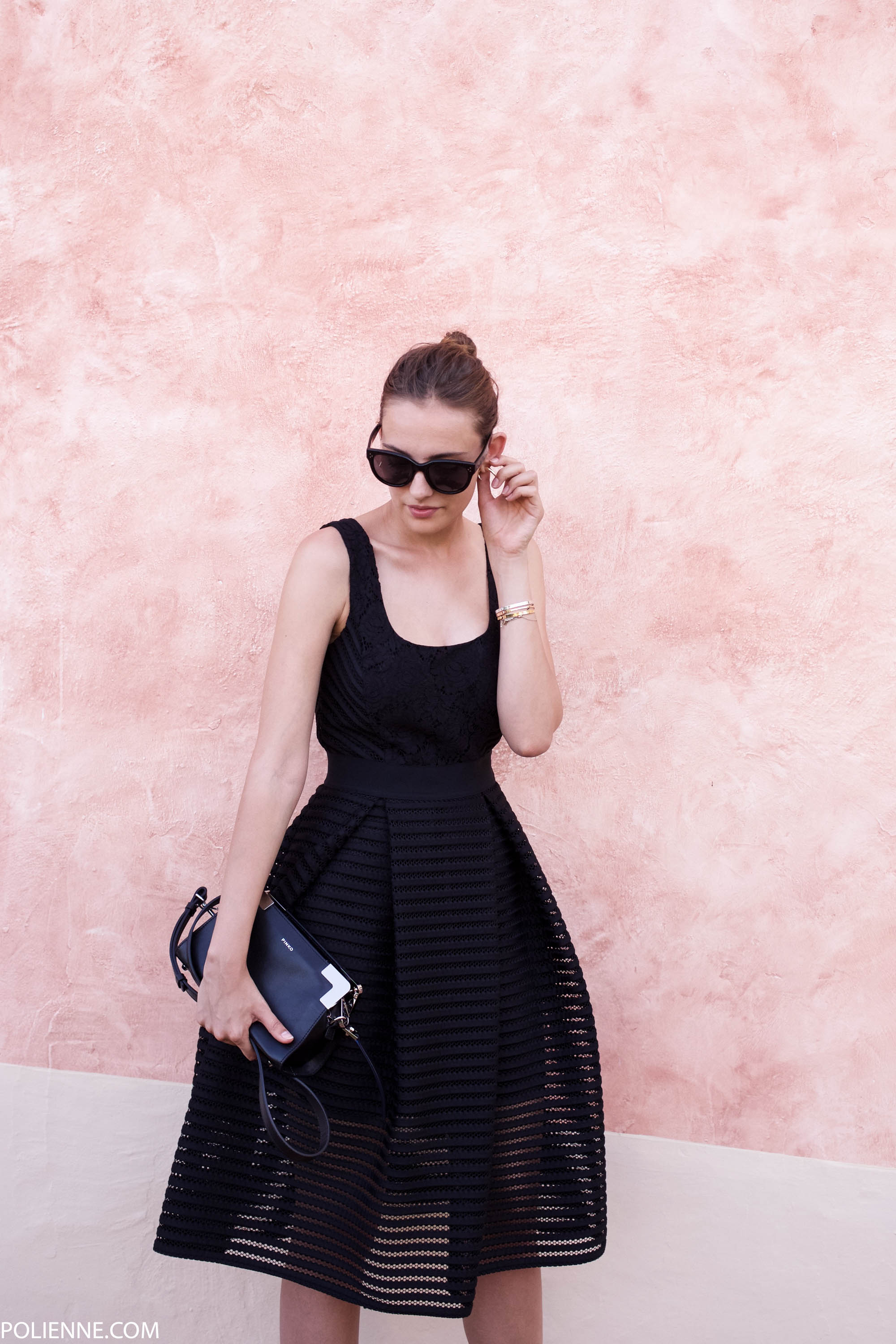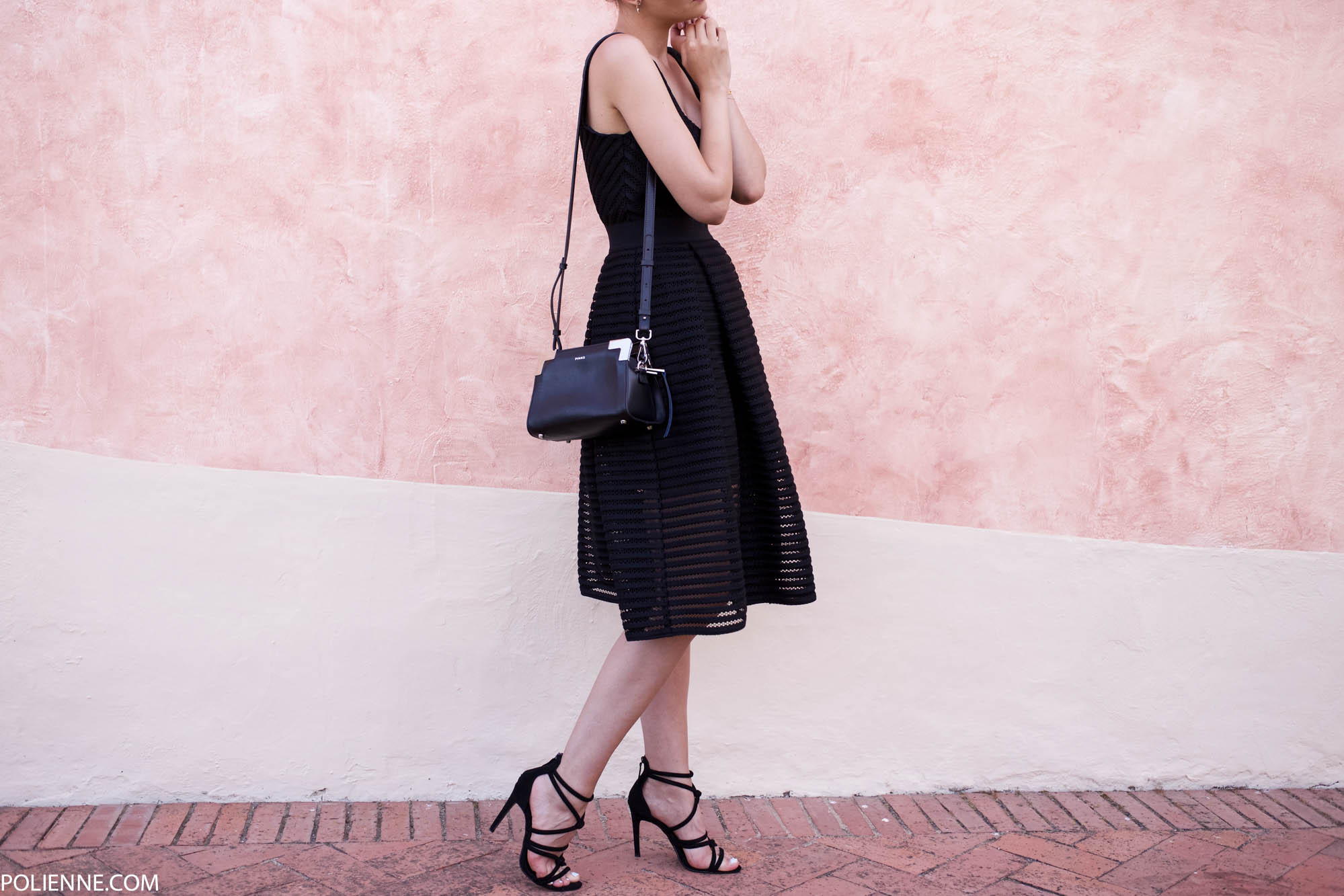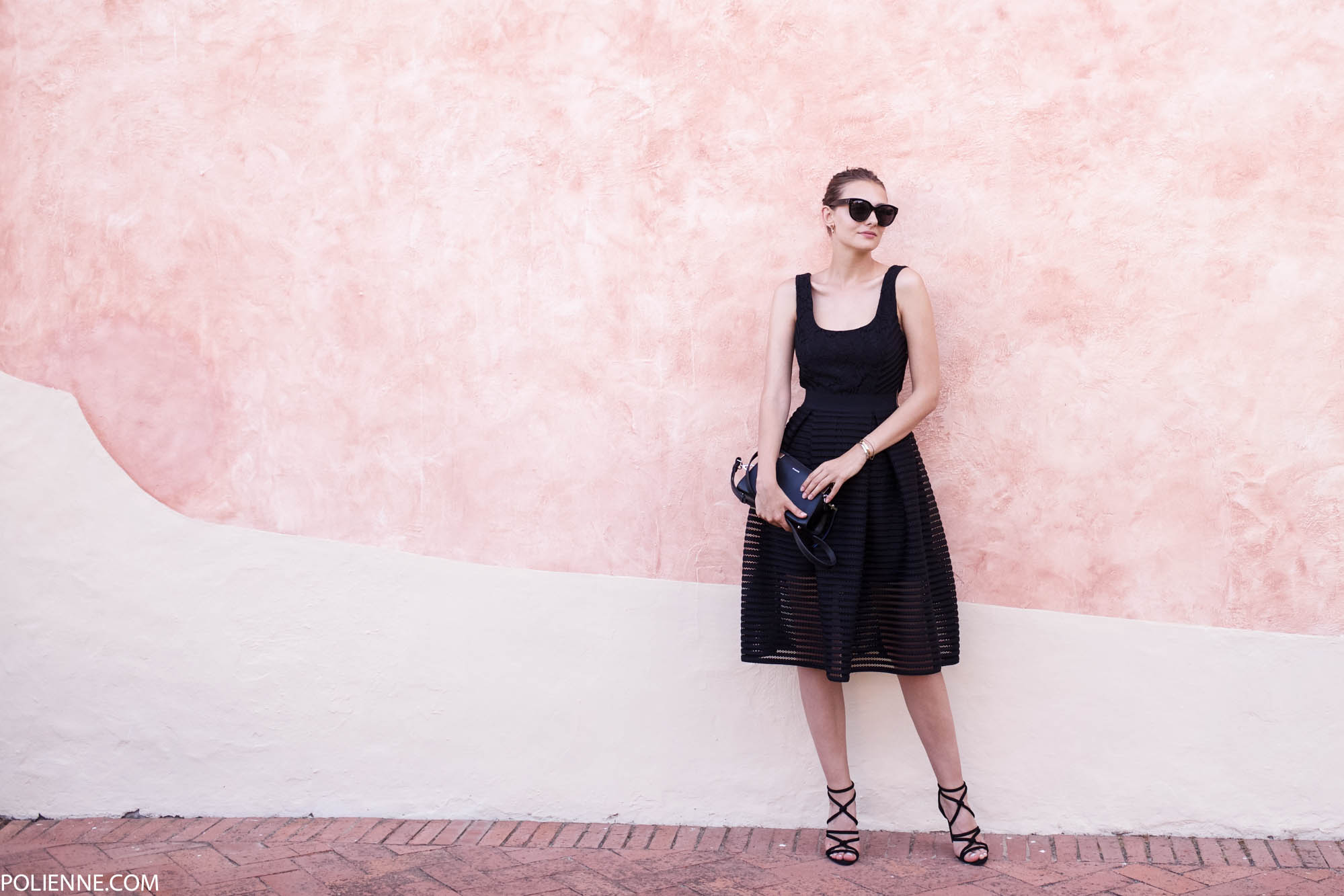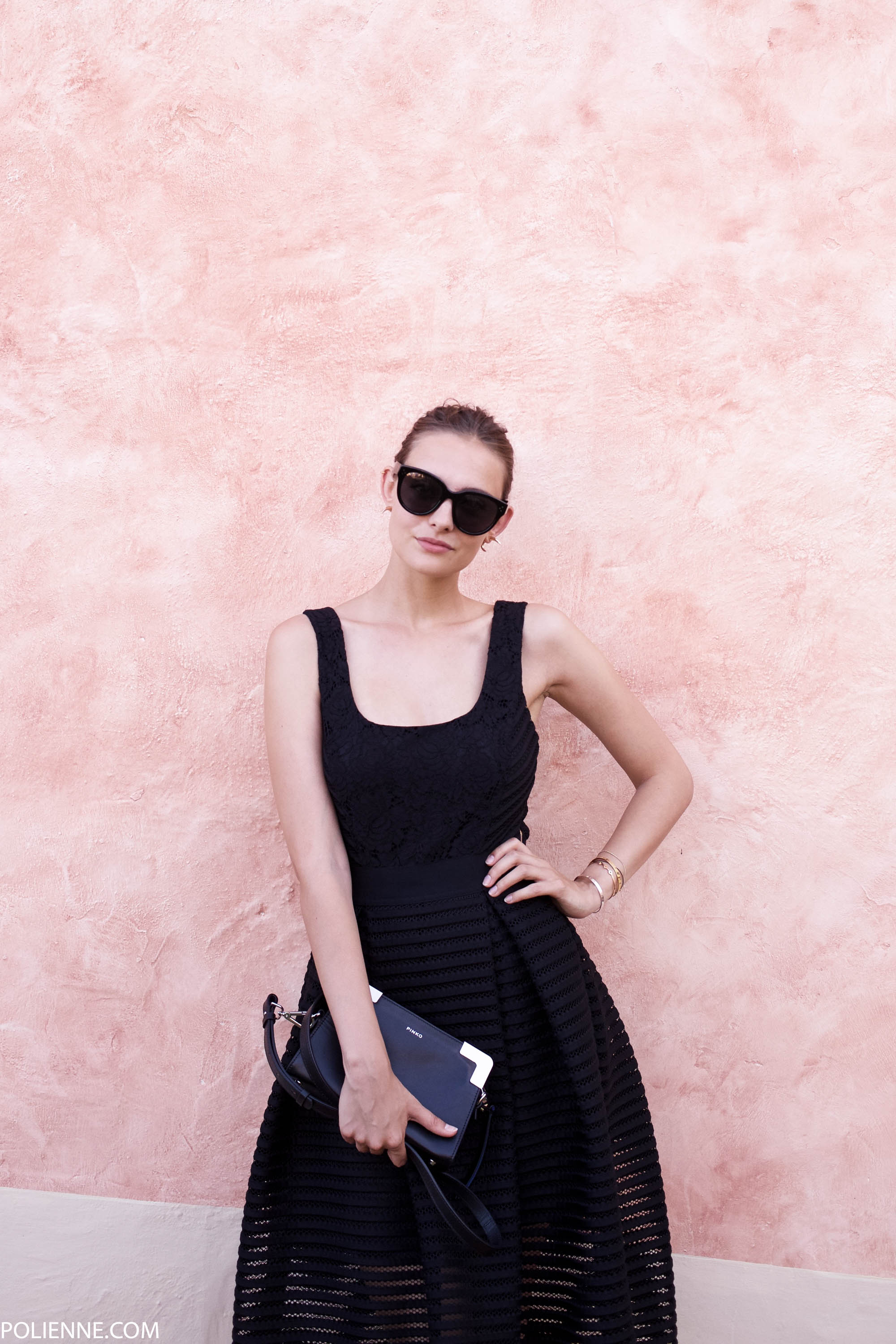 Want to follow me on Snapchat? Find me as @pielaunio!
PINKO c/o dress and bag, ZARA heels, CELINE sunglasses
Photos by Audrey Rogers (Frassy)