During our two-week Mexico trip (read more here!) we stayed at some pretty beautiful places, but the most impressive one was definitely the AirBnb house we booked in Merida, the biggest city of Yucatan. It looked pretty promising on the photos, but we never would have expected it to be 10 times better in real life! The cherry on the cake? This was the cheapest accommodation of our entire trip.
The house is being rented by Maria, a super kind lady who welcomed us with fresh fruits and a list of restaurant and shopping recommendations in Merida. It's located on Calle 76 between Calle 63 and 65 (American street system), which is a 15 minute walk to the cathedral and the main square. But taxis are SO cheap in Merida that whenever we had lots of groceries to carry or when we didn't feel like walking in the 34°C heat, we just hopped in a car for only 20 pesos (about €1).
About the house then! It's fab. It's the only one in the entire street that has an extra floor, and probably the only one with a great pool too. On the outside it looks just like the other cute, bright coloured houses in Merida, but when you walk through the front door, you'll find a modern, clean-cut living room. The floor-to-roof windows at the backside give the place a very airy feel, and allows you to wake up with a fab view on the modern and very private garden. The pool's water is pretty much ice cold, which instantly scared me but turned out a blessing when I found out temperatures are a LOT higher than elsewhere in Yucatan. Also: a hammock in the garden. Always a big plus! The kitchen has everything you need to make decent food and the bathroom is probably the biggest that I've ever encountered. There's a beautiful open shower in the middle of the bathroom surrounded by plants, which basically made us want to shower three times a day.
We fell in love with the house and we kind of just wanted to move it to Antwerp. This place is a recommendation for anyone interested in visiting Merida, really!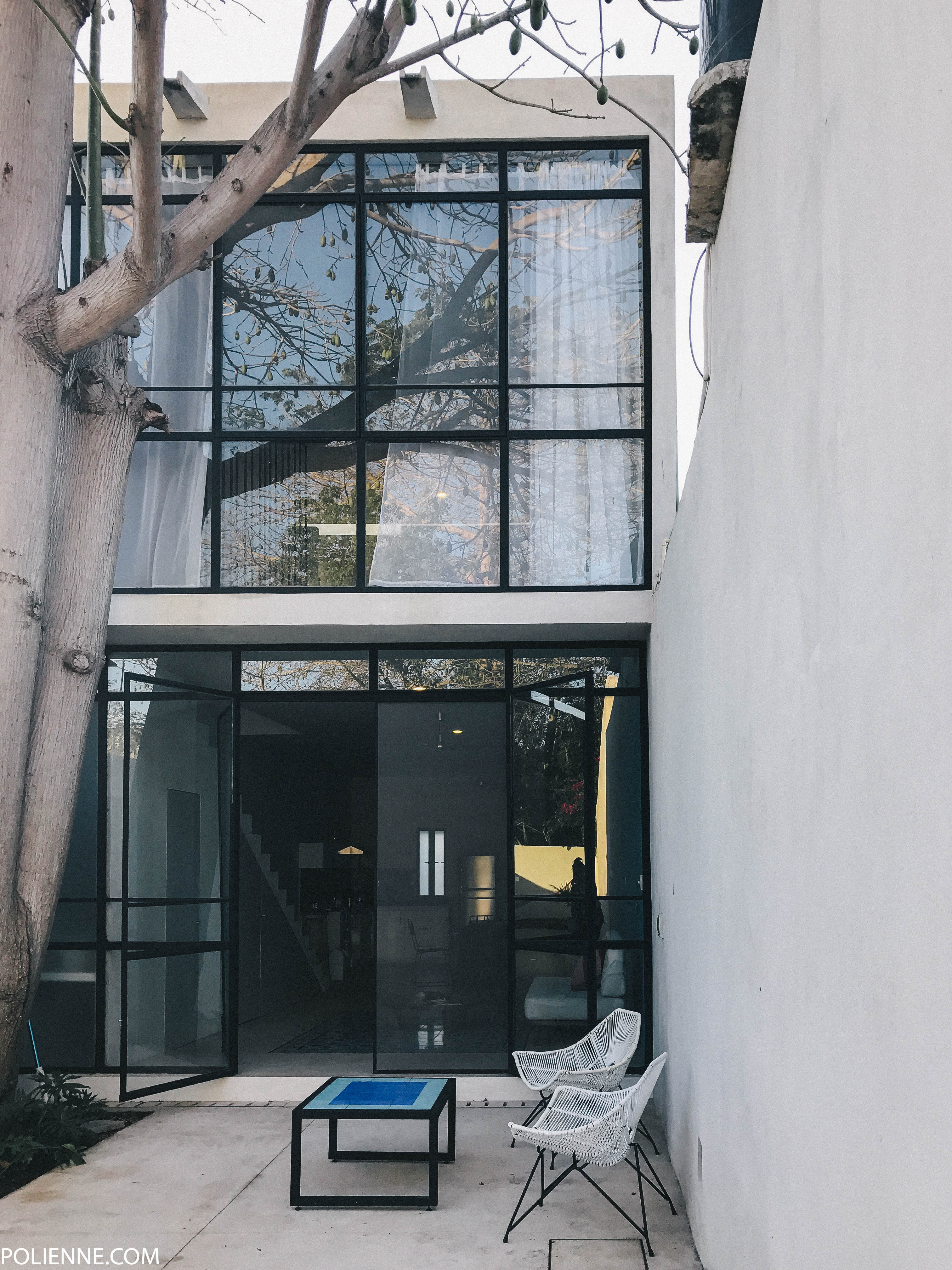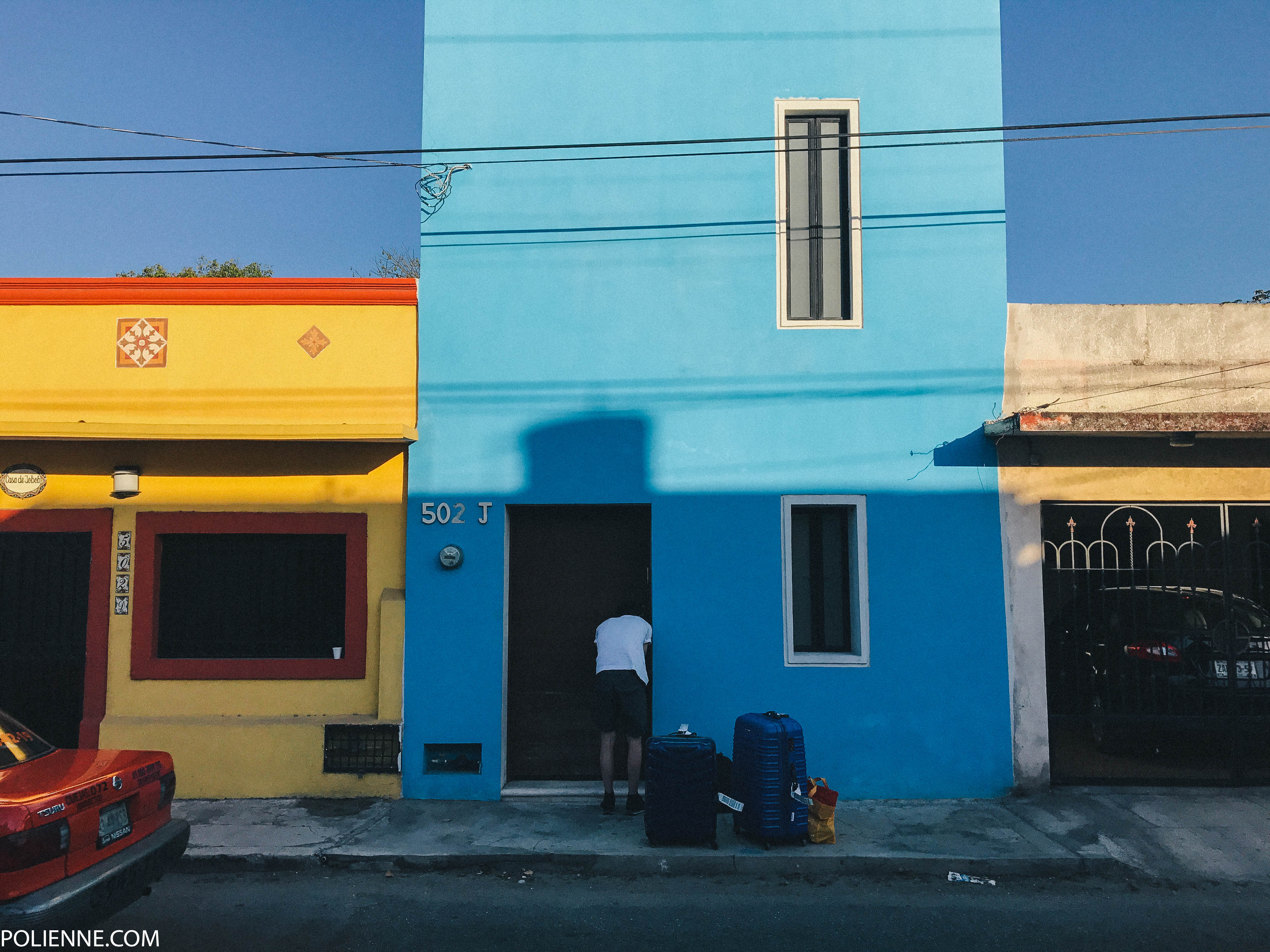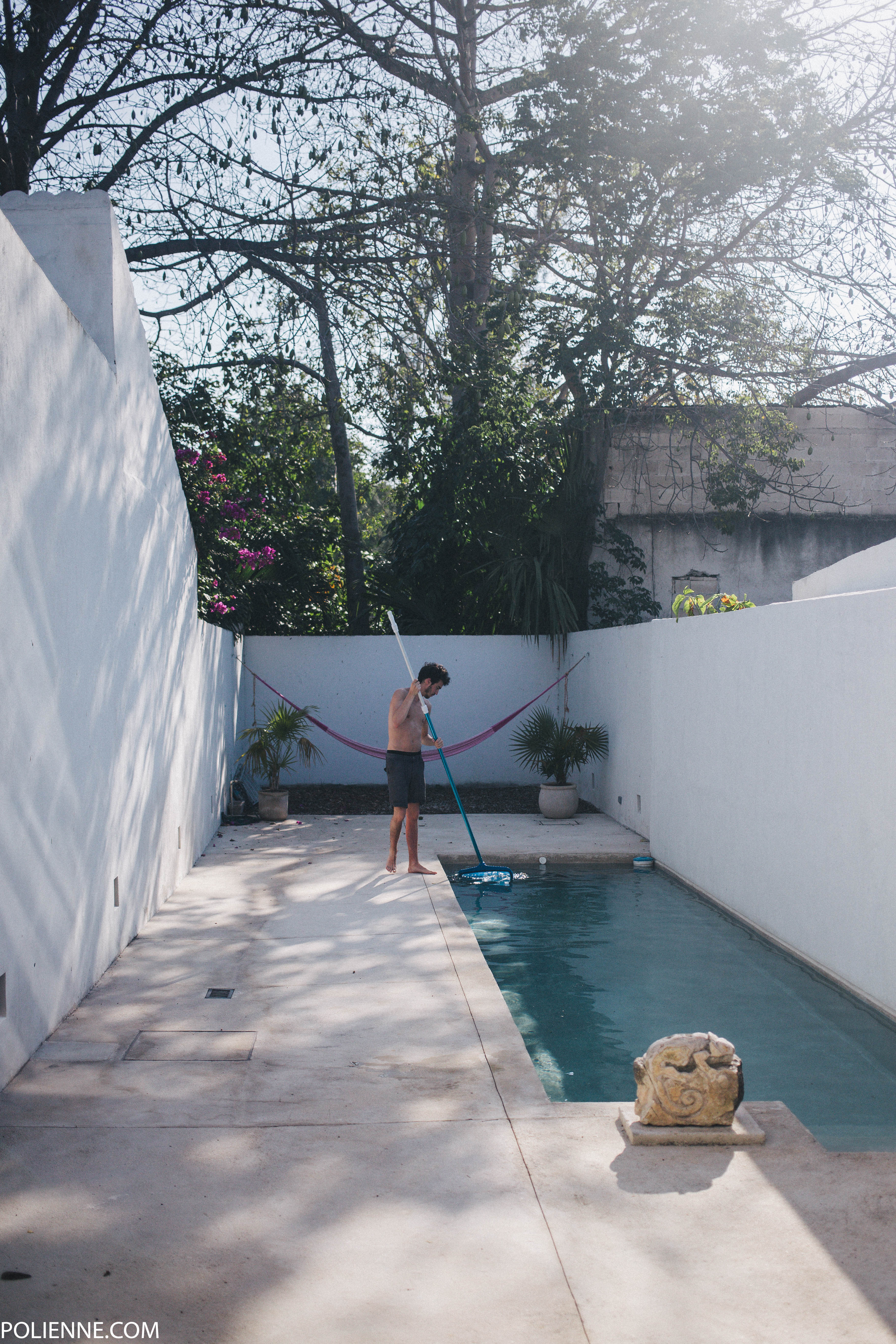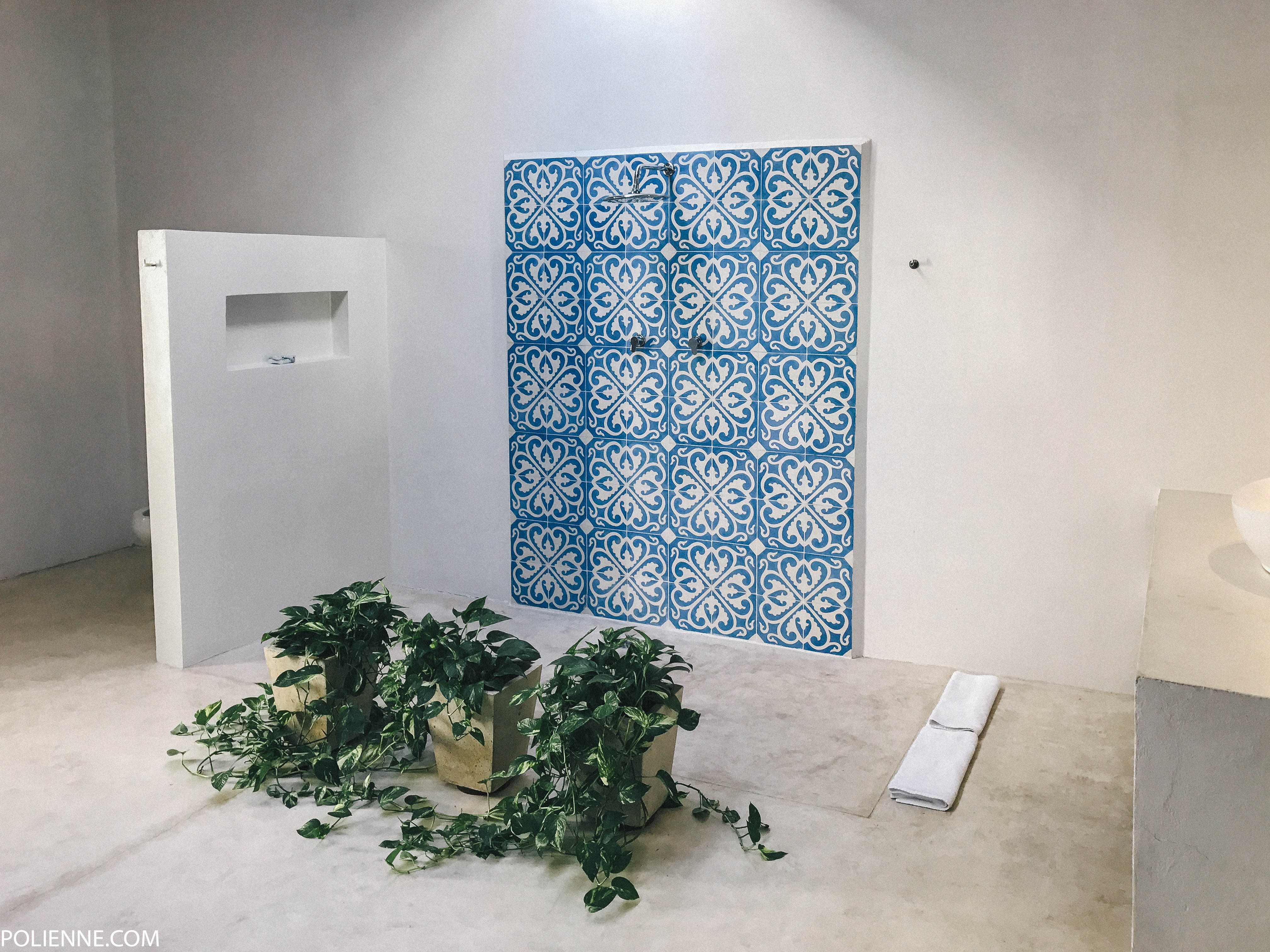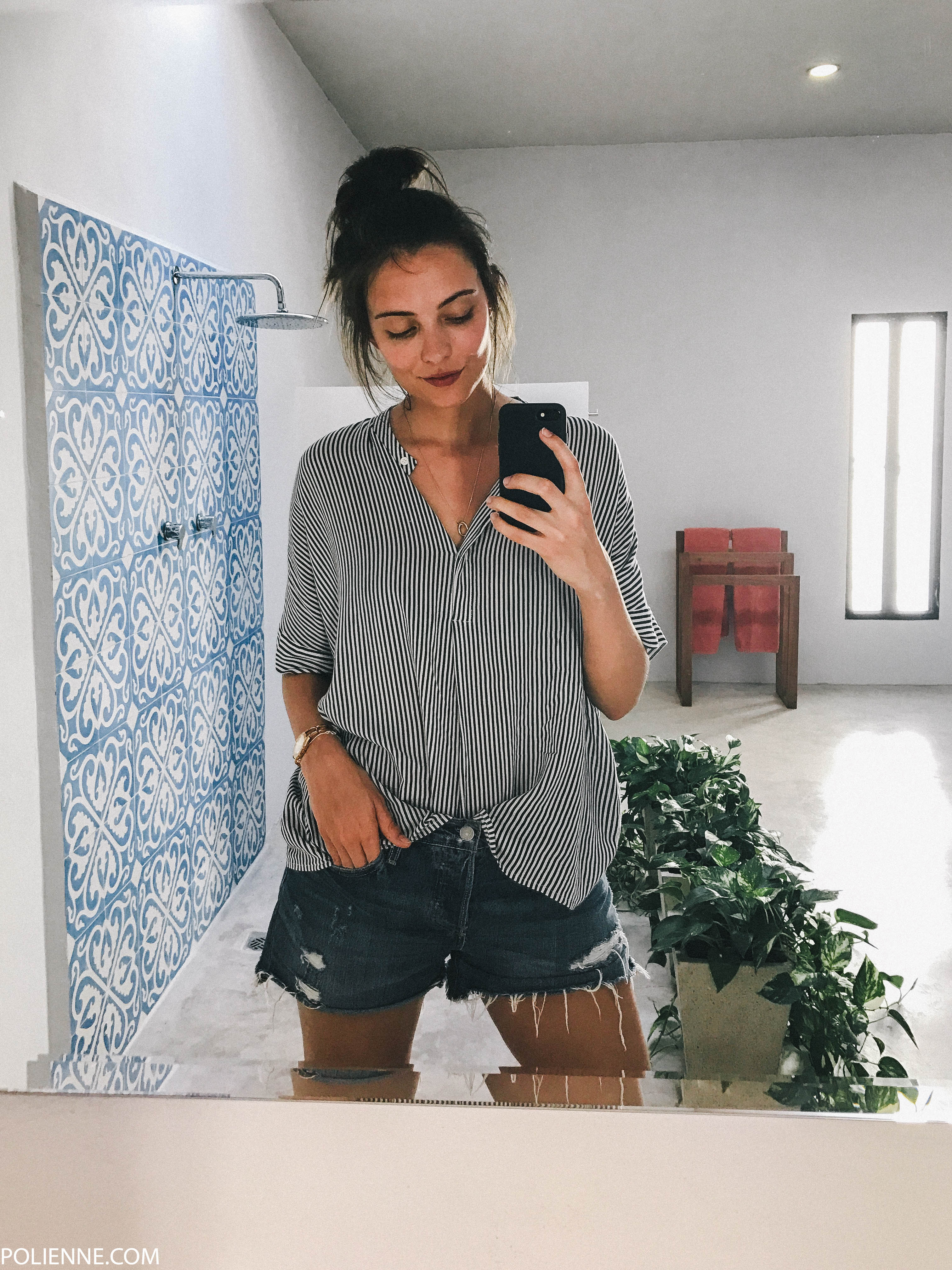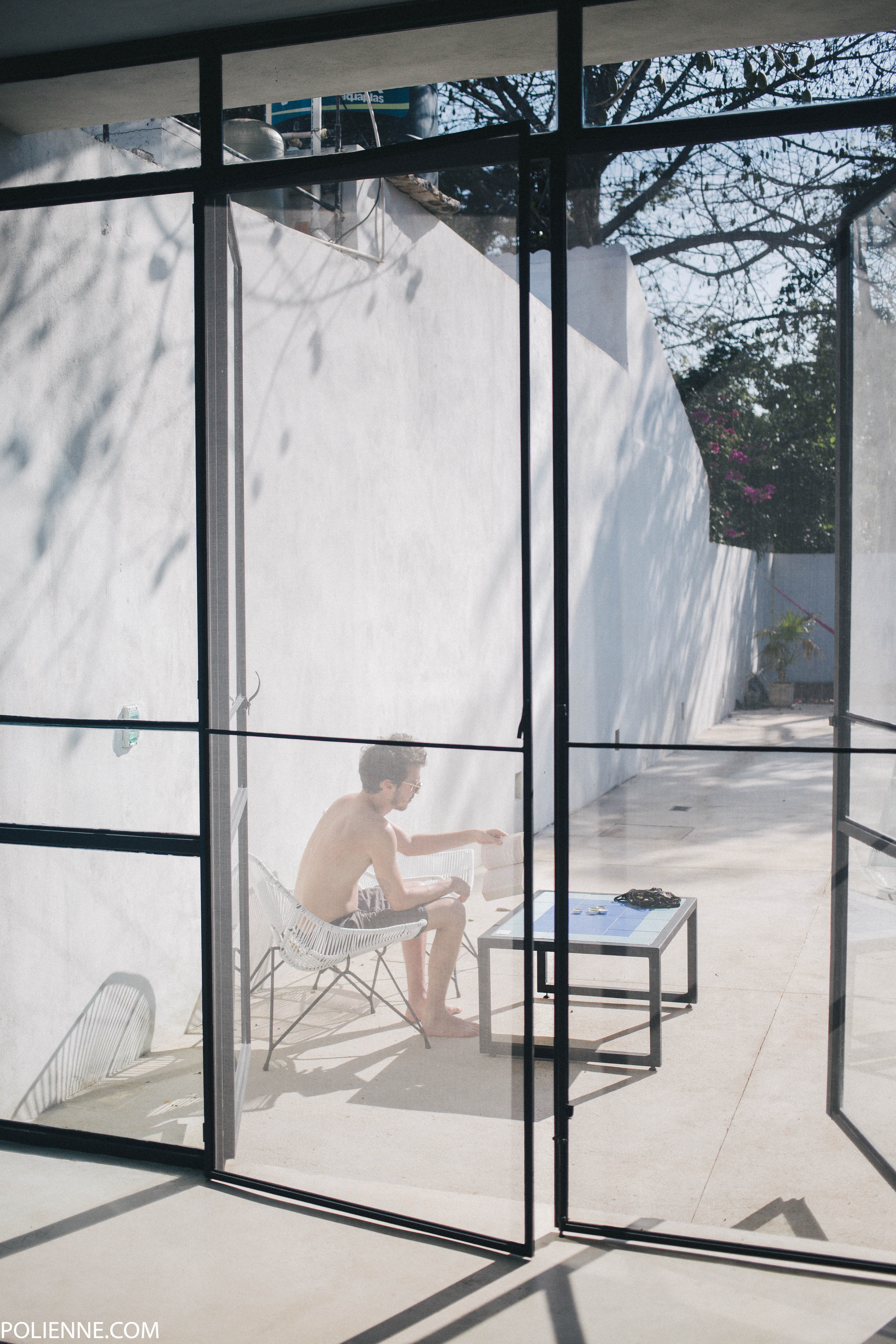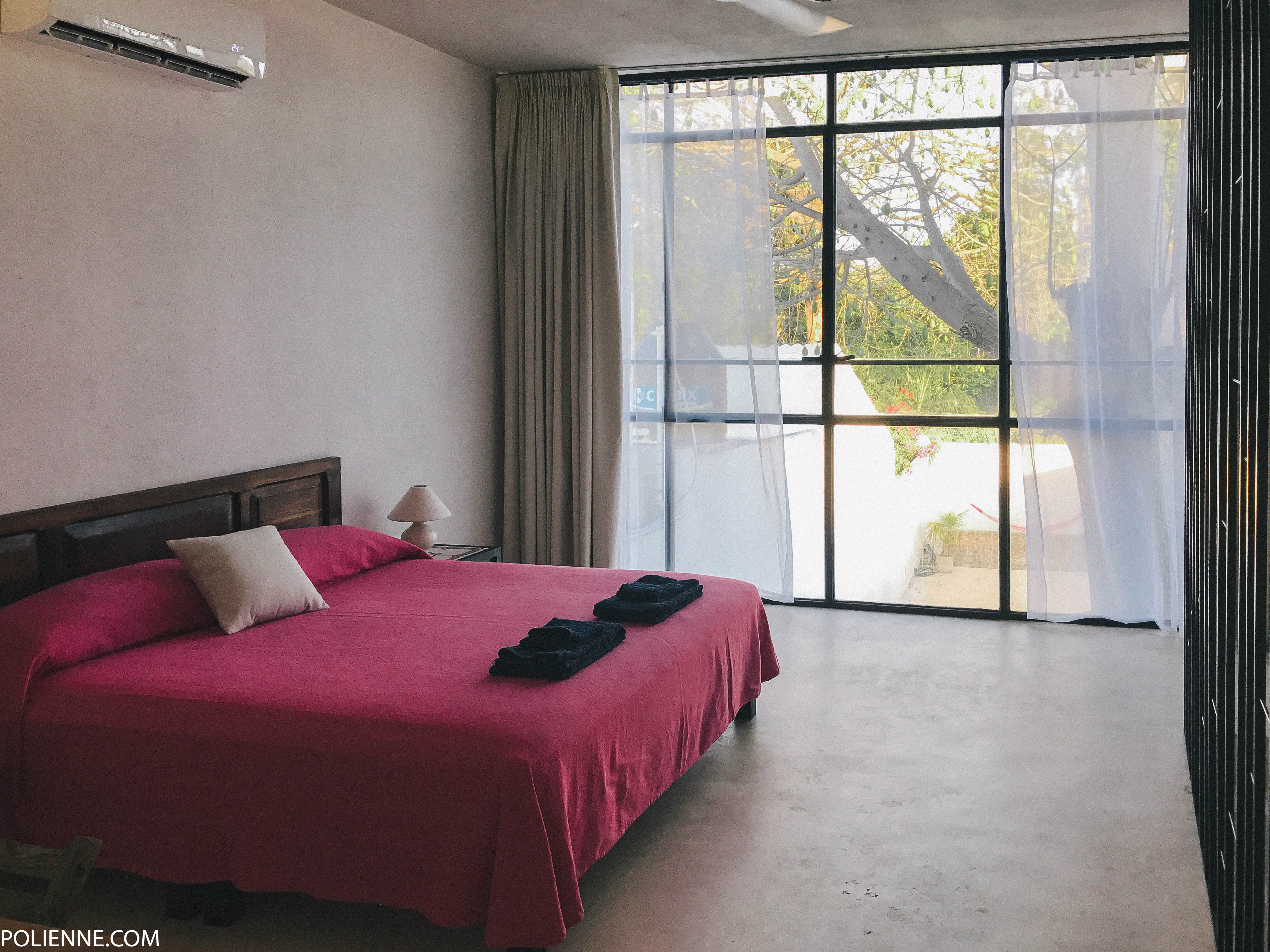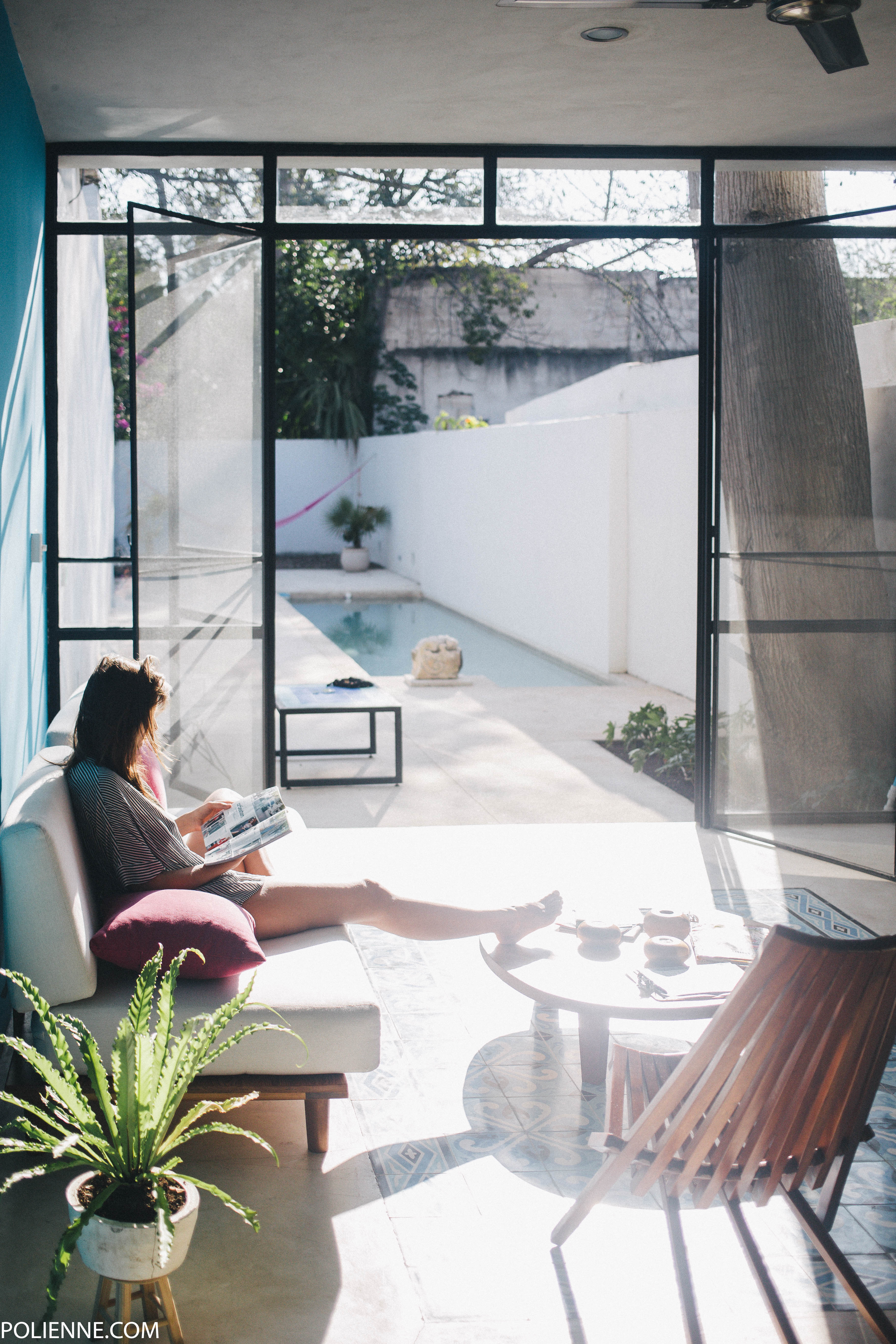 Want to read more on Merida? Click here! Curious for more Mexico? Find out here! Enjoy 😉