This weekend I've been absent on the blog, for two main reasons: my blogging pals and I had our huge closet sale on Sunday (thanks for shopping!), and prior to that I cleaned up and rearranged my entire wardrobe! Quite the task, but super satisfying. I bumped on several knits and even a pair of fantastic velvet loafers of which the existence I had completely forgotten. After that I completely lost myself in inventing brand new combinations with new and old pieces, resulting in a completely refreshed closet.
This look is an almost completely new one, however! The H&M knit and fluffy slides were too good not to get my hands on, and I couldn't resist when at & Other Stories I finally found a black pair of denim with slight flare that finally fit my bum! The Céline sunglasses and Closed bag are timeless pieces that have been present in my wardrobe for quite a while.
What are your current style favourites and basics? Let me know!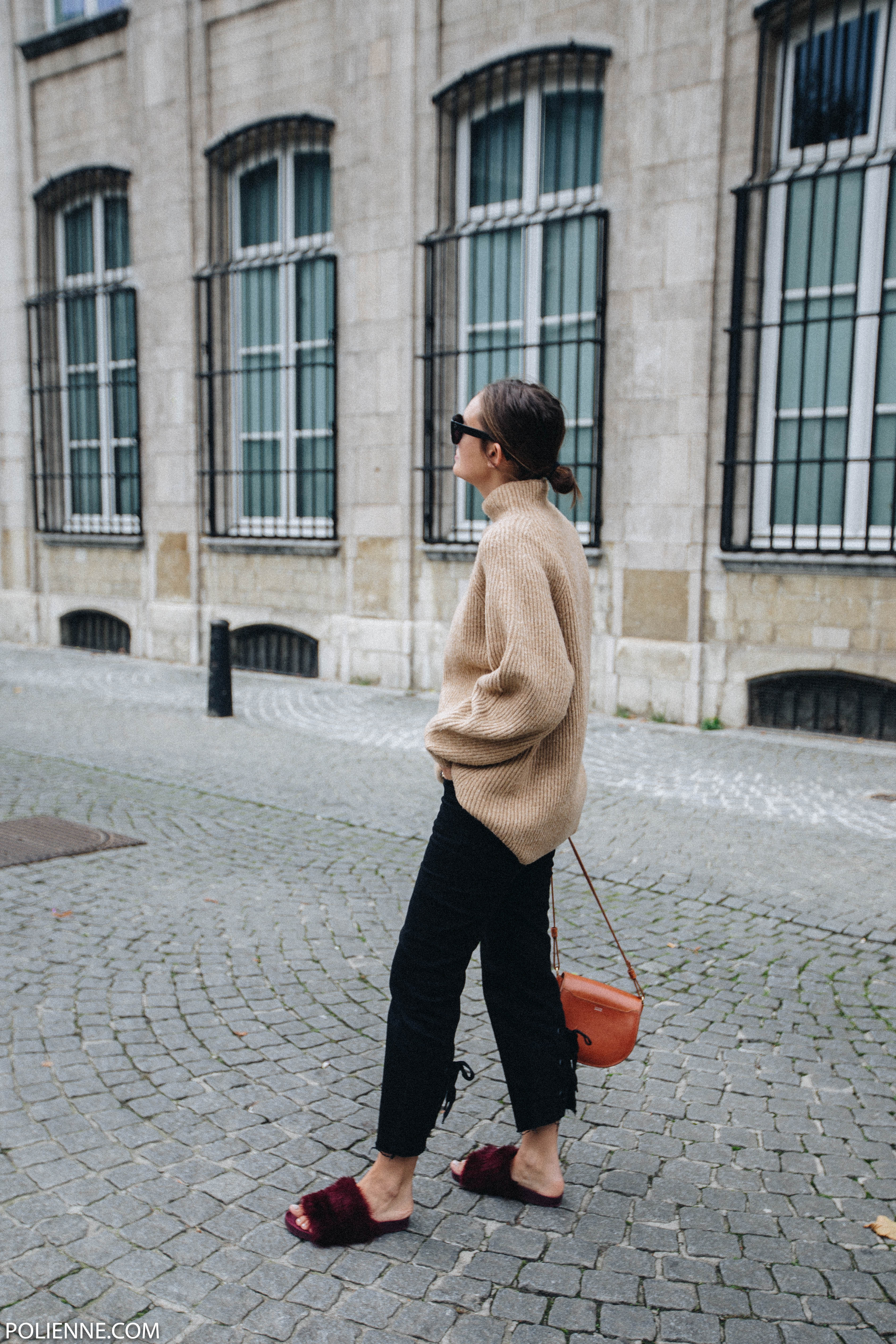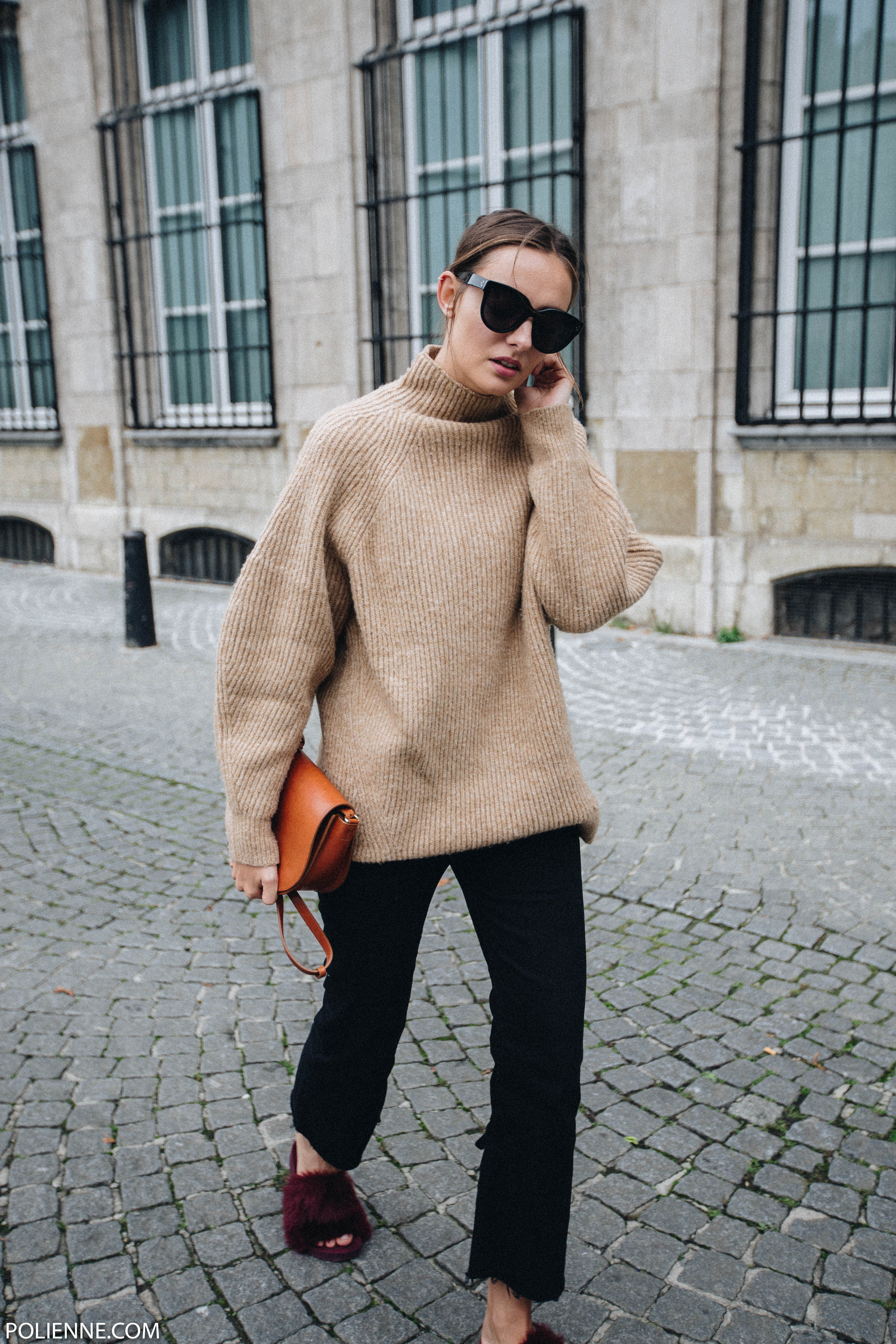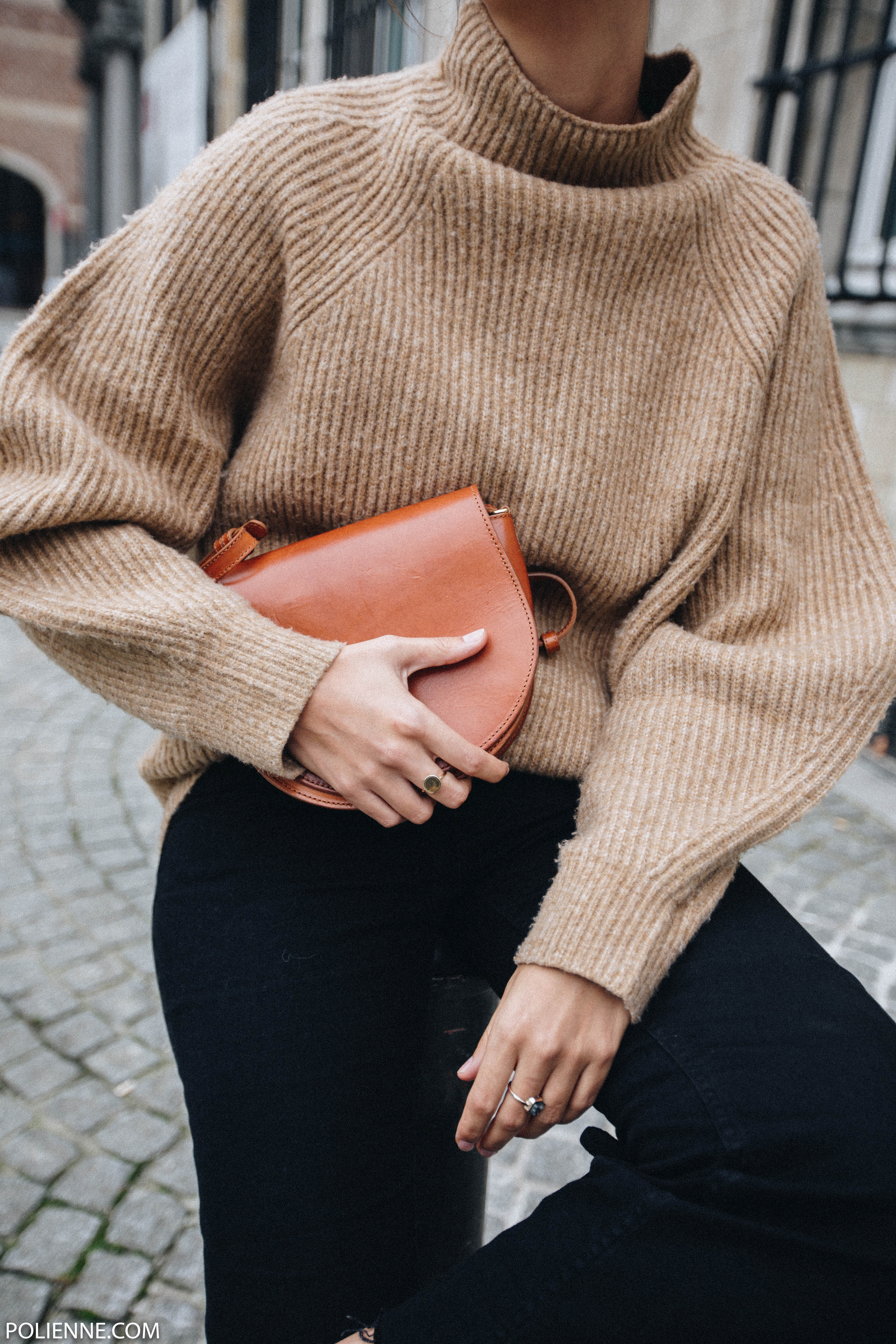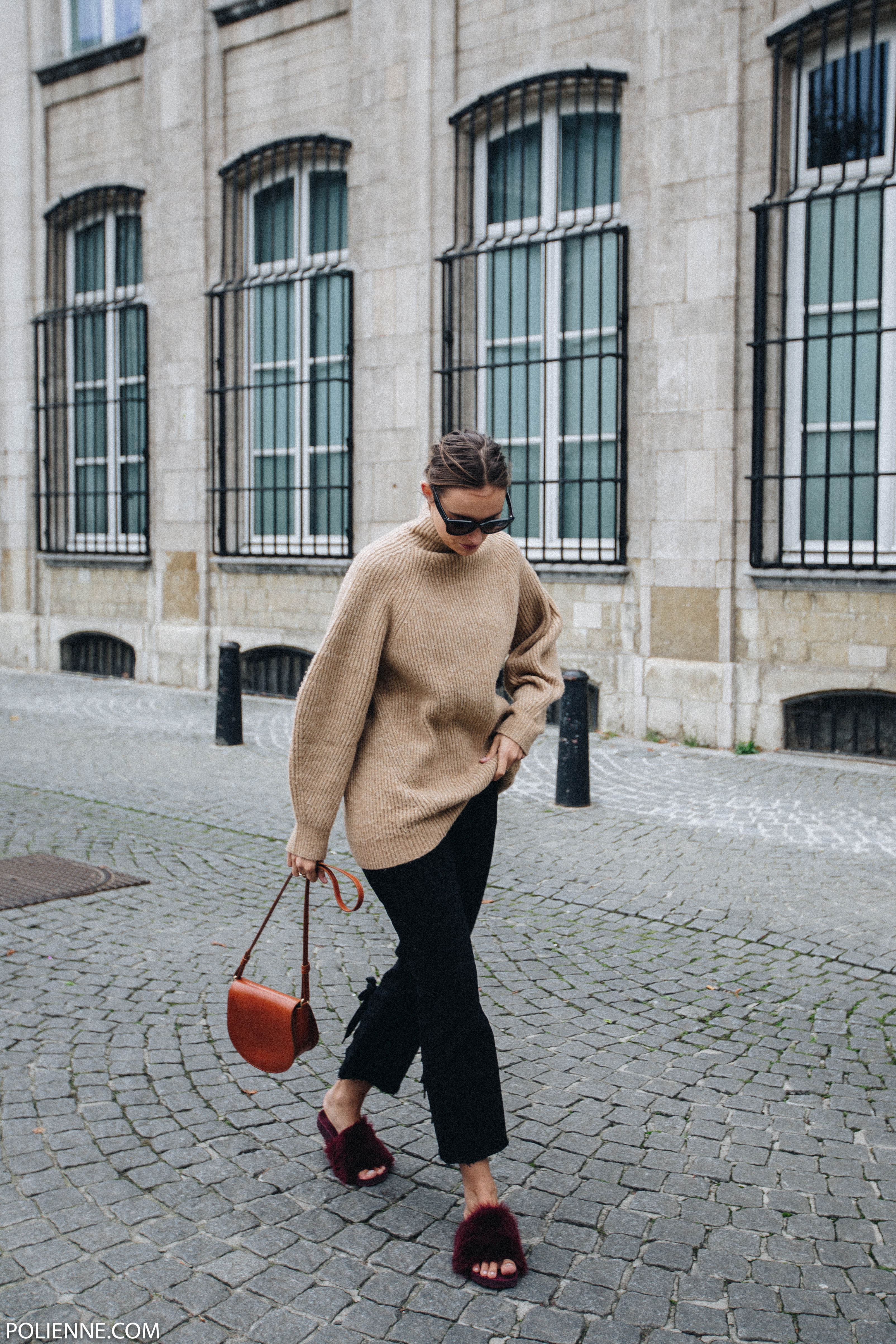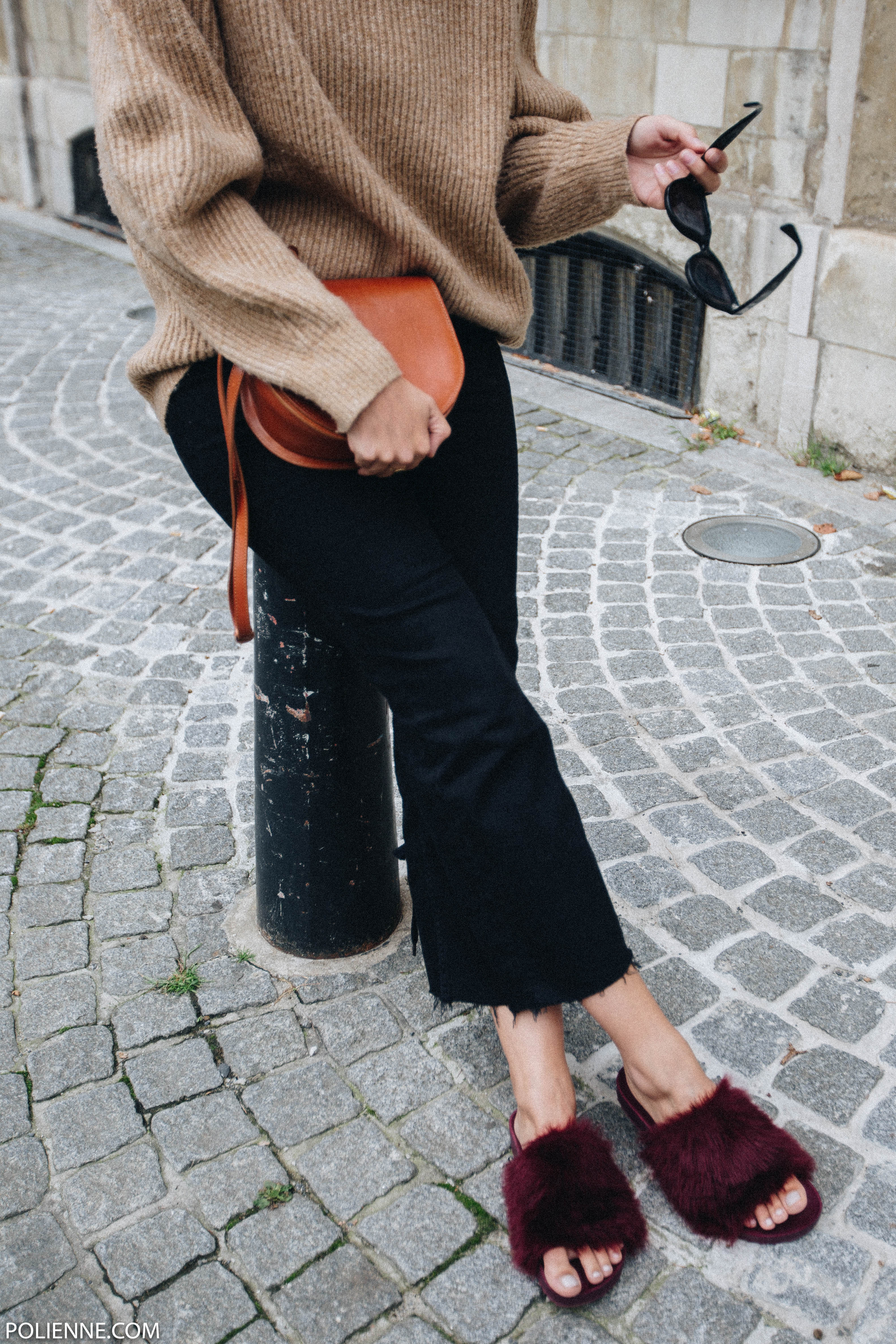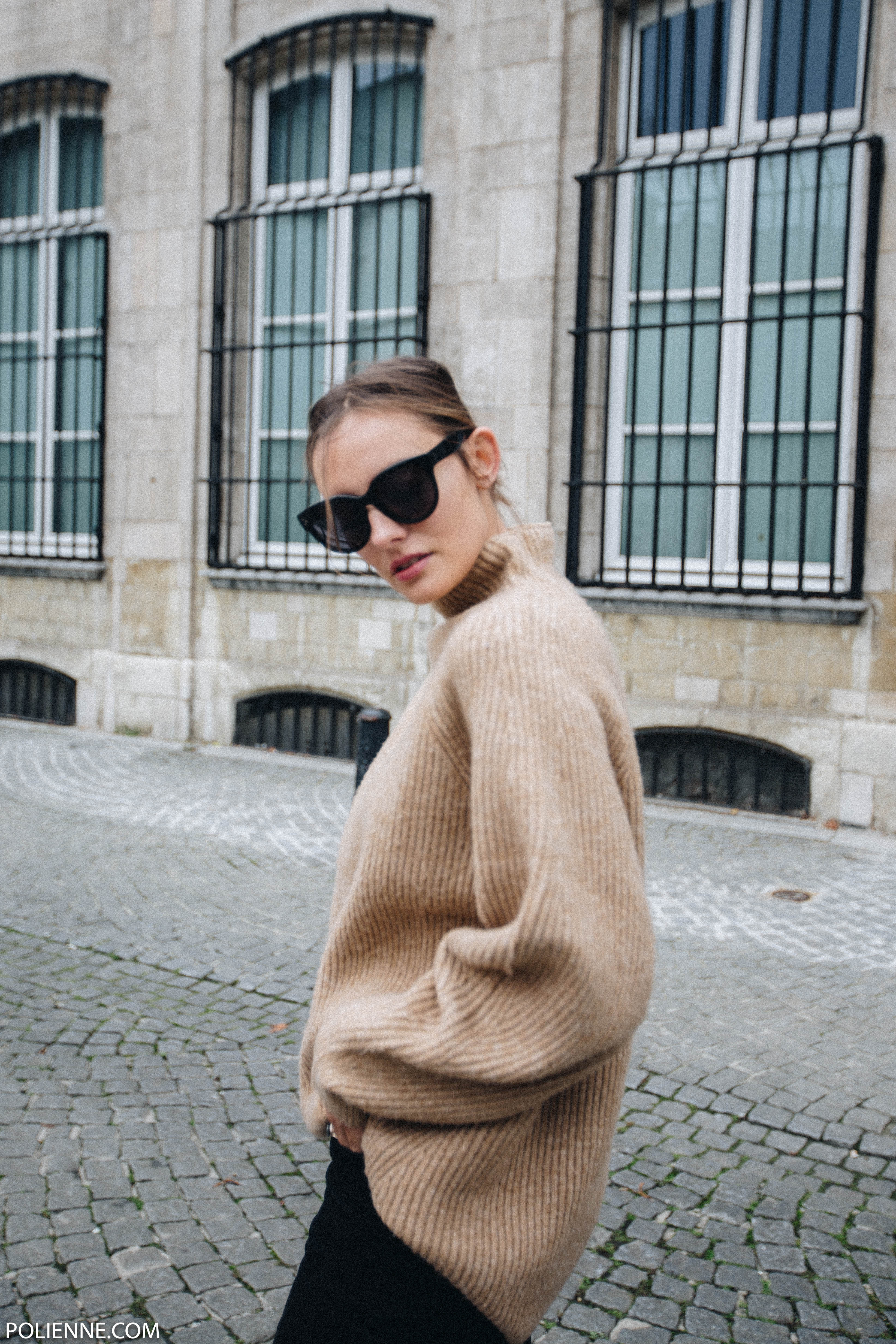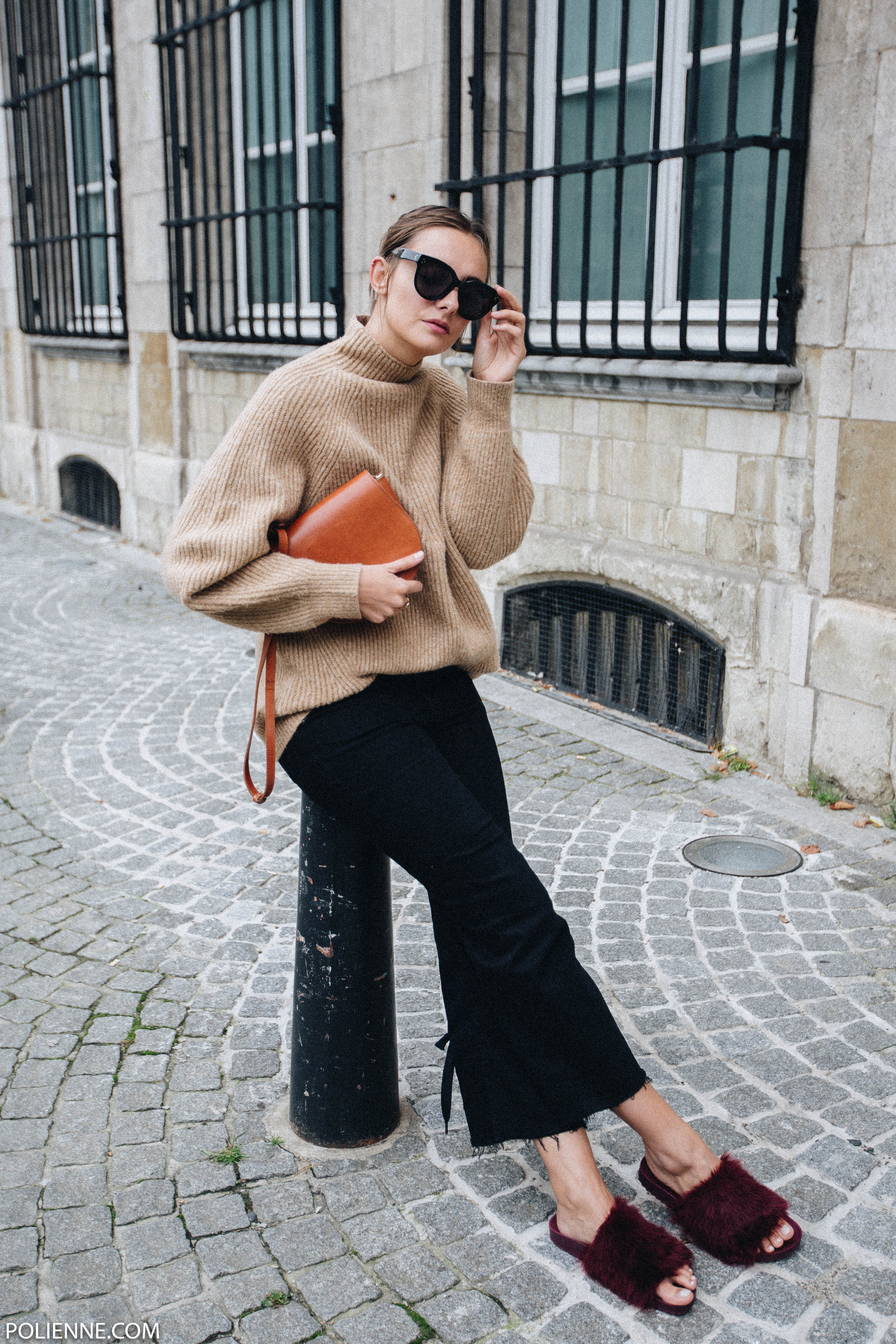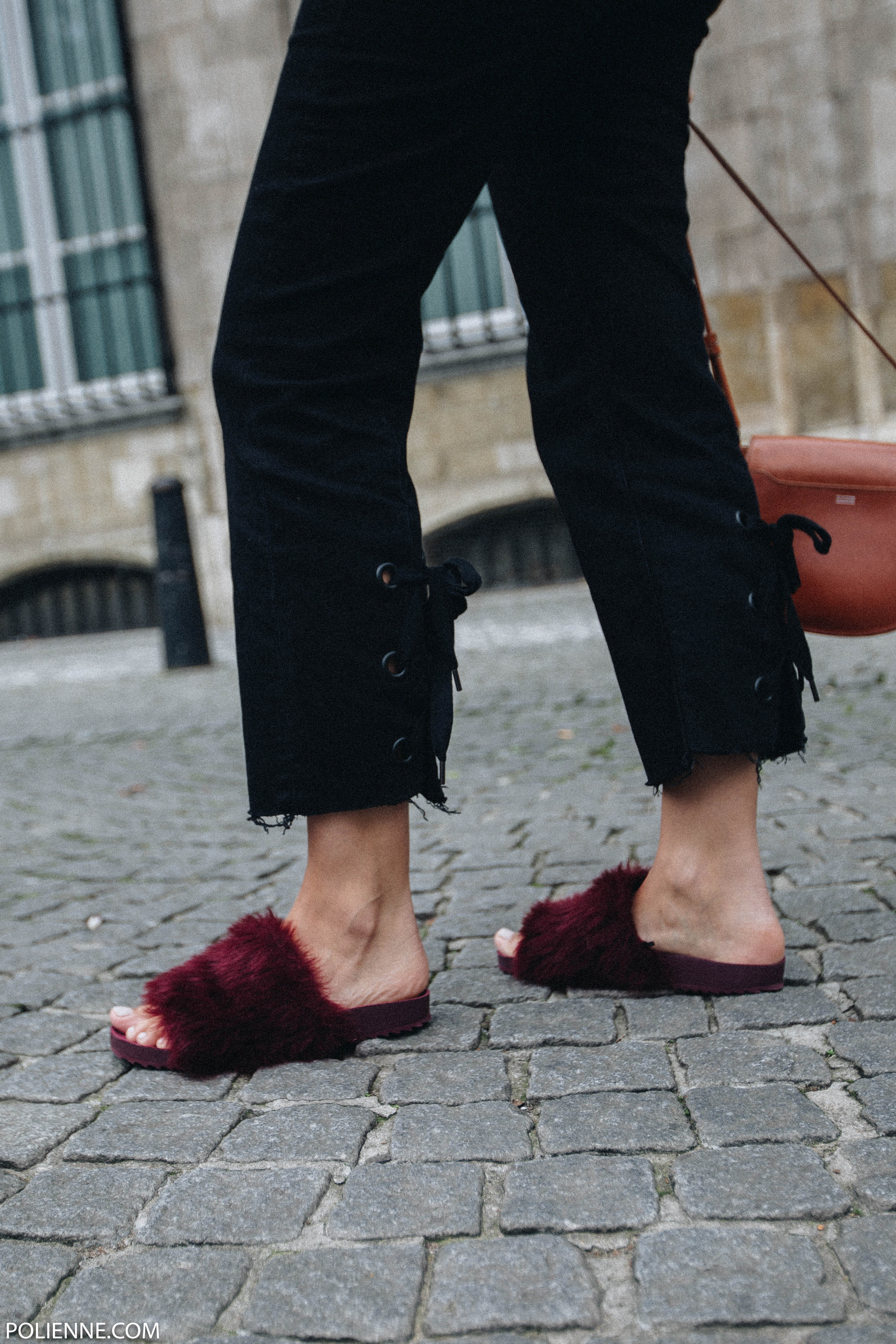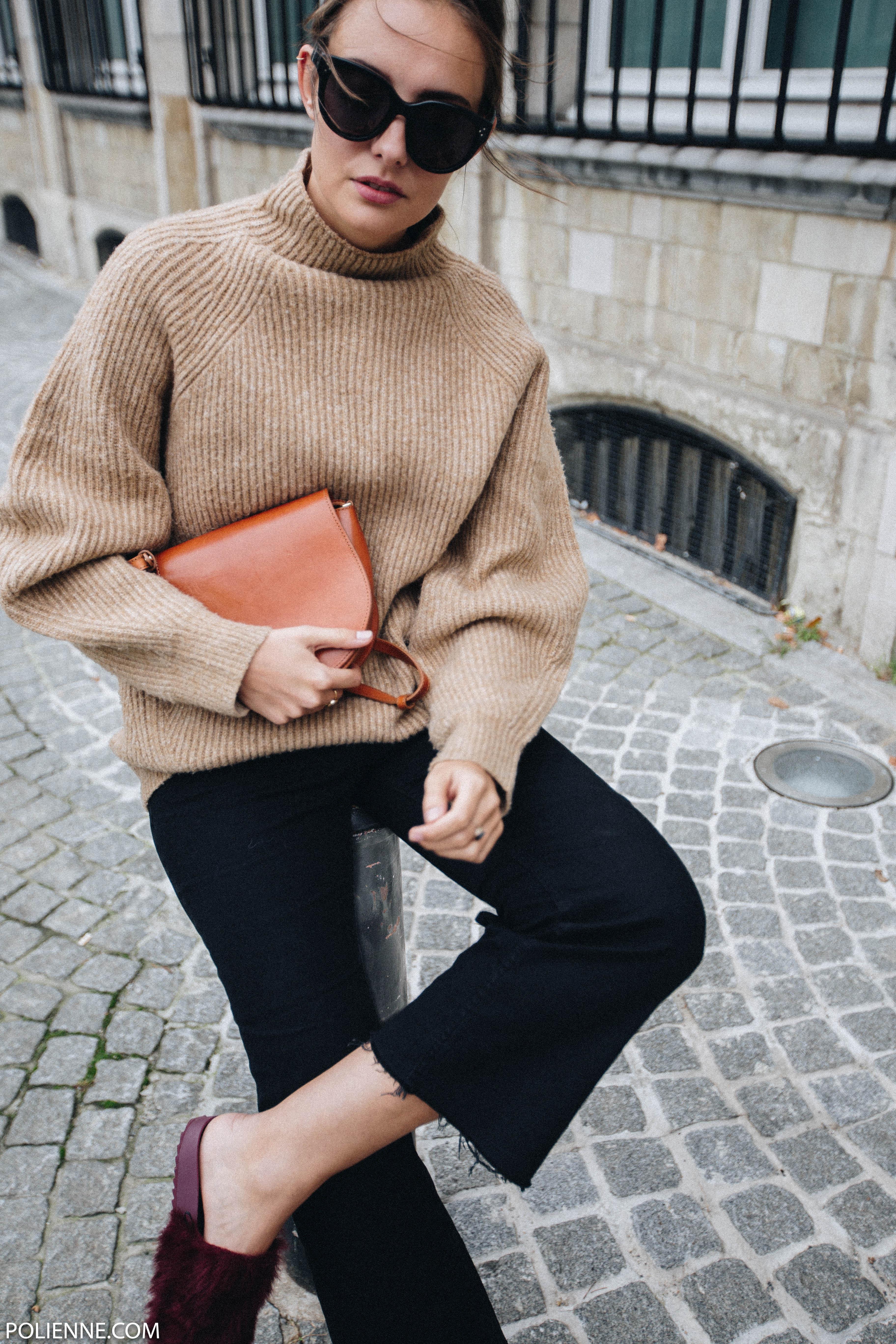 H&M camel knit & fluffy slides, & OTHER STORIES black denim, CLOSED tan bag, CELINE sunglasses
Photos by Lisa M.