Ah, the phone cord! It's often seen as THE accessory of 2019, as a phone cord is not only super practical but can serve as the finishing touch of a fun outfit as well. Discover my latest favourites!
I got my first phone cord during Summer and I'm pretty hooked! It came in super handy during fashion week (remember this CPH look?) but turned out the perfect buddy to keep my hands free during festivals, parties and shopping afternoons.
However, how much I loved my lime yellow one enhancing my Summer looks; seasons change and colour pallettes do too. So for Autumn/Winter I figured some other hues would complement my looks a lot better. Berlin-based brand Xouxou offered me to pick out two new cords so I could still switch my moods & colours during the coming season!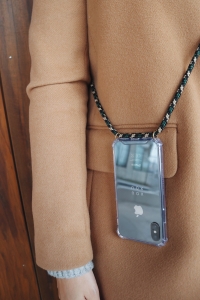 I chose a beautiful green camouflage printed one to pop out of my more neutral-hued looks: think of sophisticated camel/grey office outfits or cozy black/beige Winter looks. It looks real cool, plus I can imagine you could share this one with boyfriend as well?
My second choice was a pastel pink one, which is perfect for more fun or feminine outfits! This particular one is a modular cord, which means that you can easily clip off the cord and use the phone cover on its own as well. Handy! Oh, and the ton sur ton effect looks prrrrretty awesome.
Now, scroll down to see how I styled my personal favourites! And did I mention I have a discount code to share as well…? I'd SCROLL DOWN ASAP if I were you.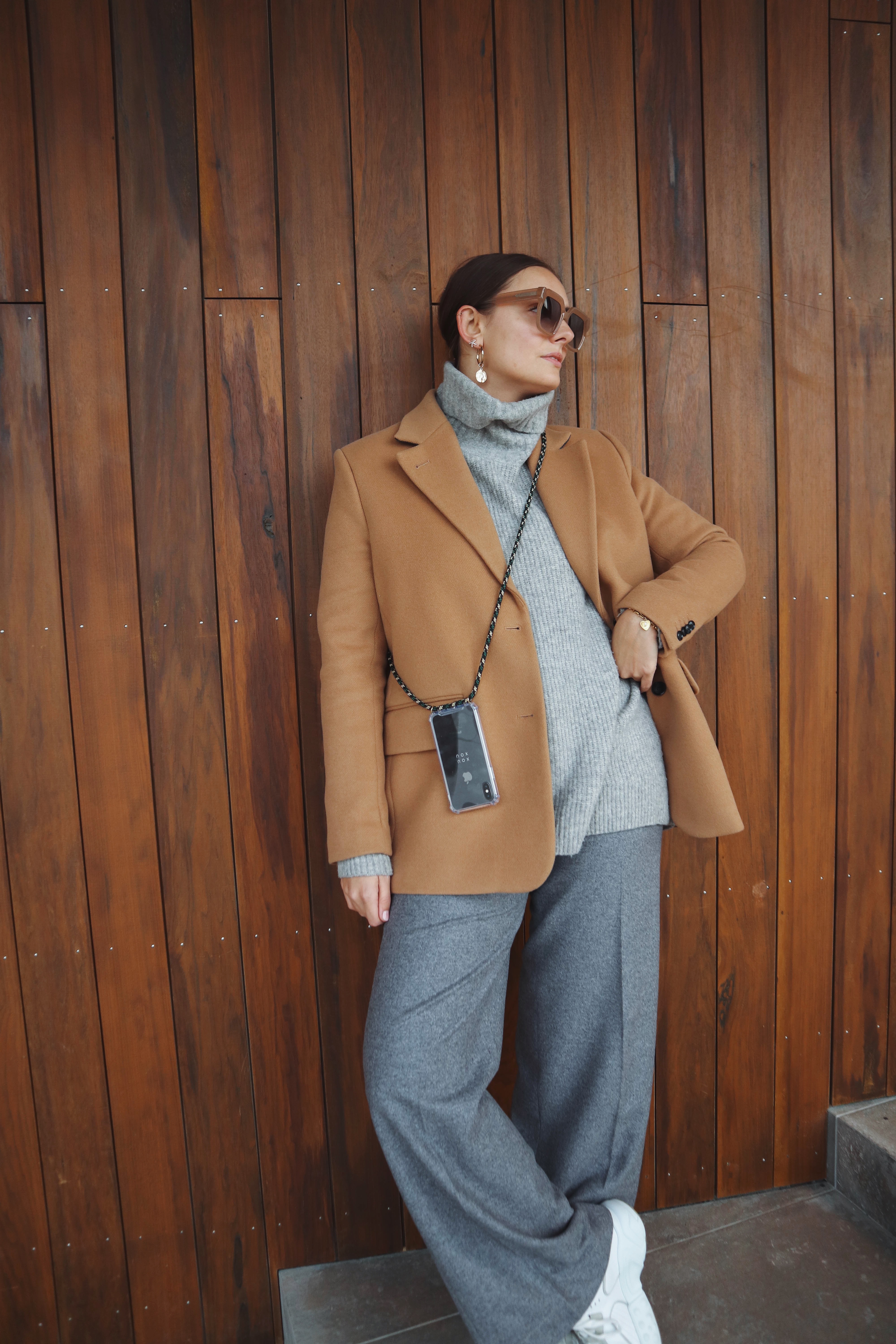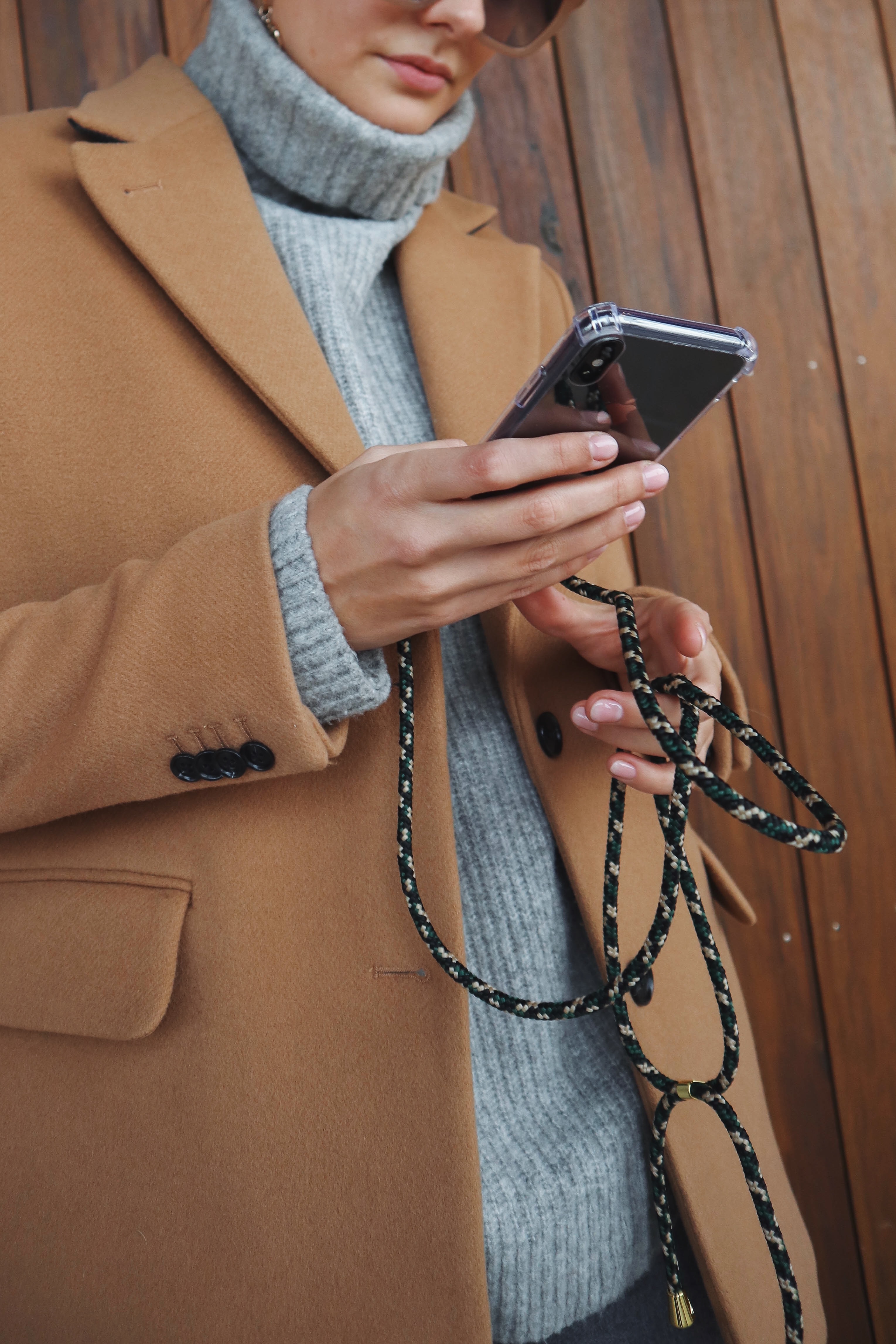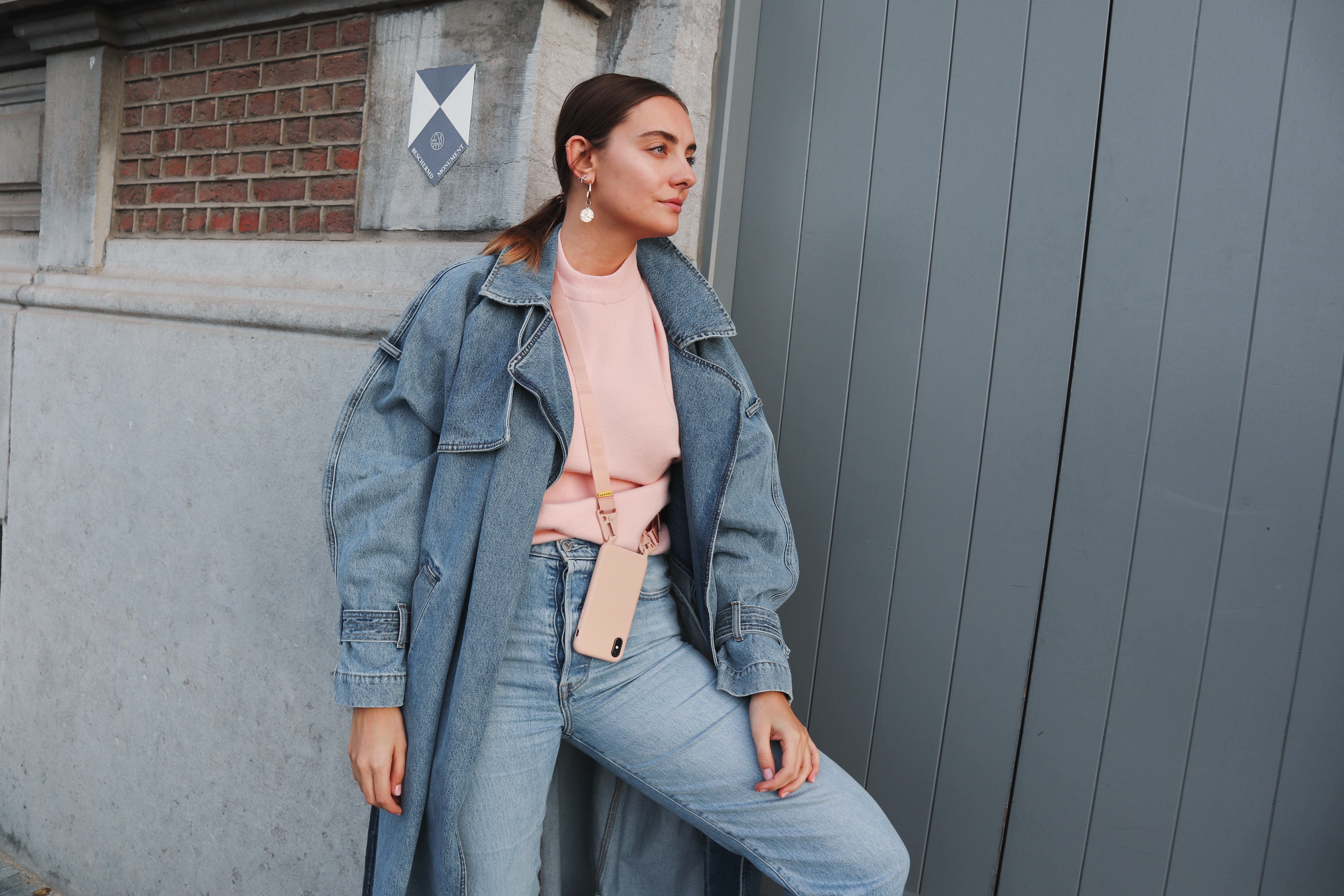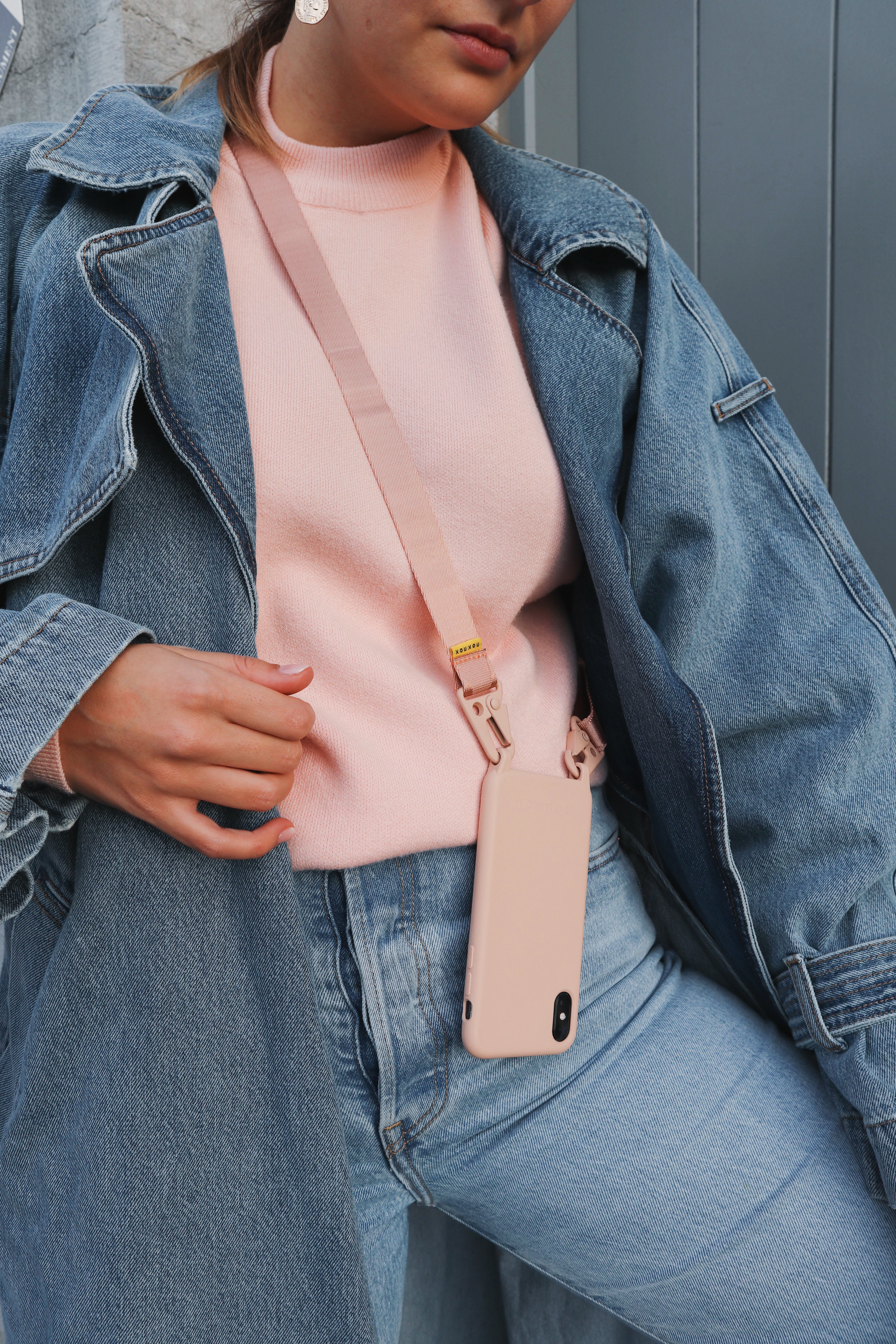 Interested in getting your own cord as well? And maybe you're still looking for the perfect Christmas gift for your siblings, parents or friends? Great news! I've got a little discount code for you guys…
Buy 1, get 1 for free with the code PAULIENBF from today until Monday 02/12/2019 (23h59)! Gather all of your friends and discover all of the beautiful options right here on the website!
What do you say  — are you a fan of phone cords? Would you buy them just because they're handy, or would you actually use them as styling accessories as well? Let me know what you think!
Created in collaboration with Xouxou, all words, opinions & experiences are my own.