This piece is probably the very first one that I had in mind when starting the design process of my #EssentialsByPolienne collection for CKS! Finding the right pair of trousers with the right amount of effortlessness AND the right length is pretty much a nightmare for me. So why not design my own pair?
Sure thing! As I did with the rest of the collection, I kept in mind that the trousers should be suitable for different occasions: think work days, Friday evening drinks and casual Sundays. The end result is a chicer version of the track pants, with a side stripe giving a sporty touch and the cute dotted print to keep things feminine again.
So who's up for some inspiration? Here's my new fave pants in 3 ways!
1
Gear up for Monday morning in these wide beauties, as they're the perfect complement for your work wardrobe. The light blue blouse contributes to the sophisticated office-proof feel, while the sequined collar adds a mini-party to your desk look! Add velvet heels and my cute tassel earrings and you don't even have to go home and change for dinner at night. Lazy and stylish at the same time, gotta love it.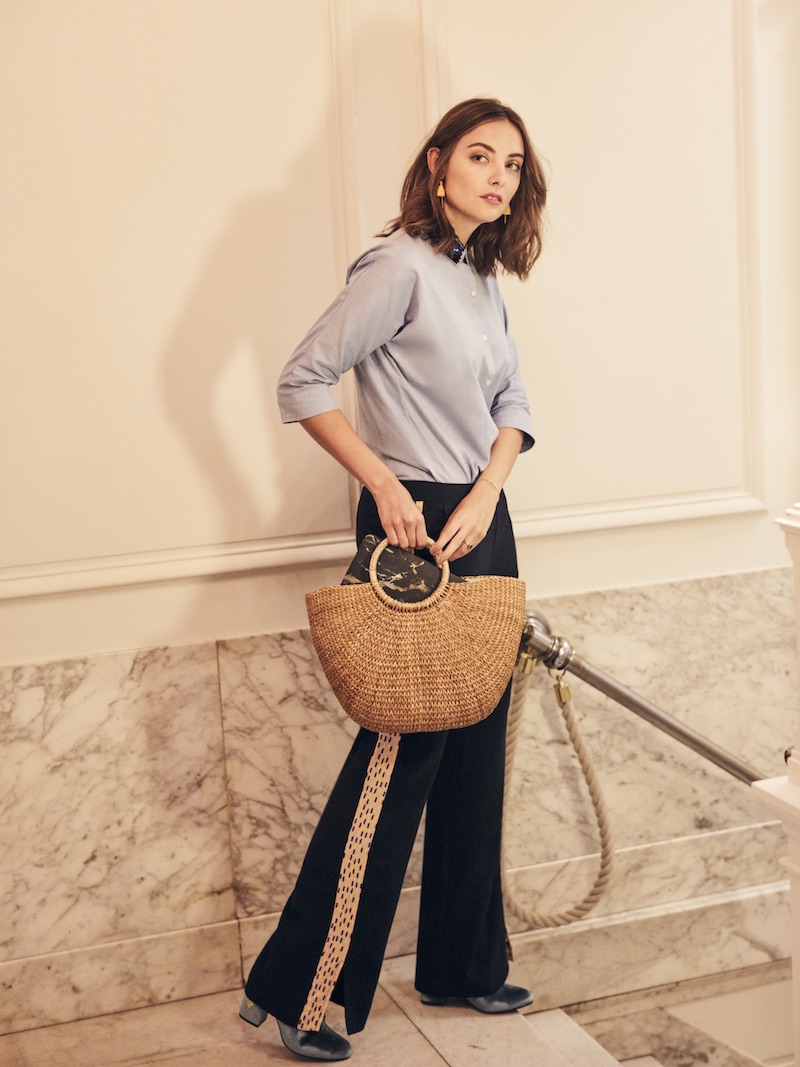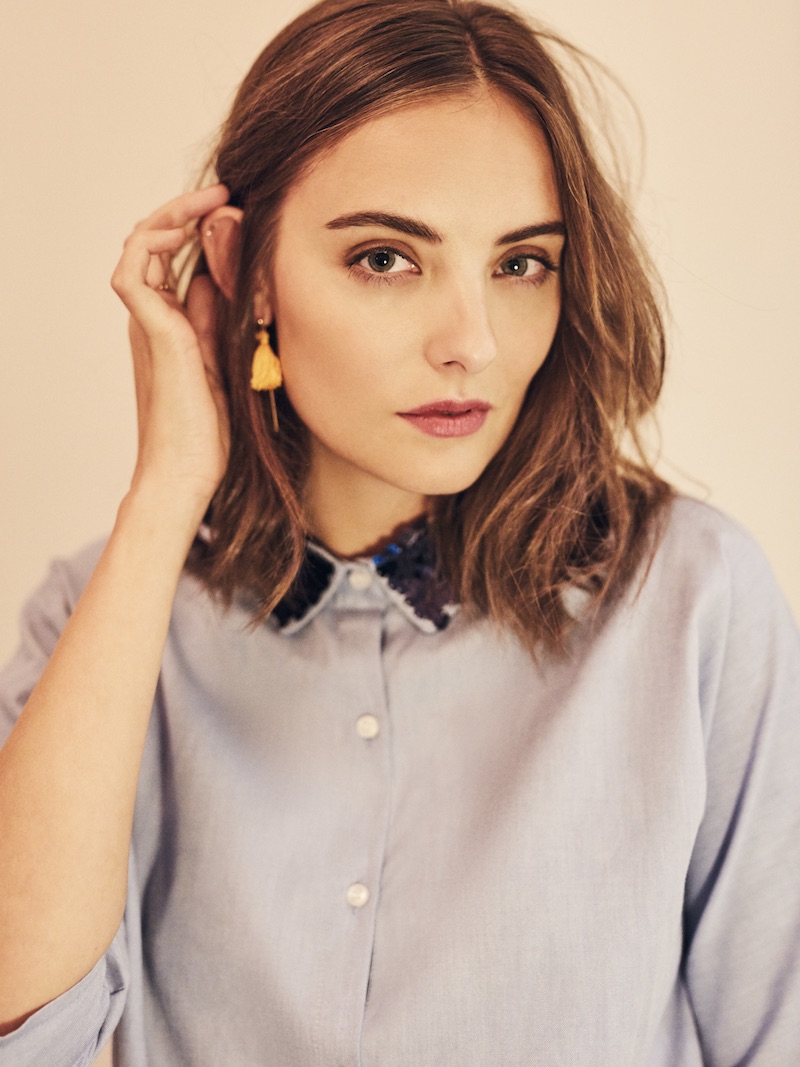 2
Even though these trousers are great to transition from day to night, they deserve a full party look too! Here I added the contrasting lurex top with sporty yellow side stripes and some golden jewelry for the eclectic but elegant date night feel. I finished the look with my soft blazer loosely draped over my shoulders, and a drink of course. Happy weekend!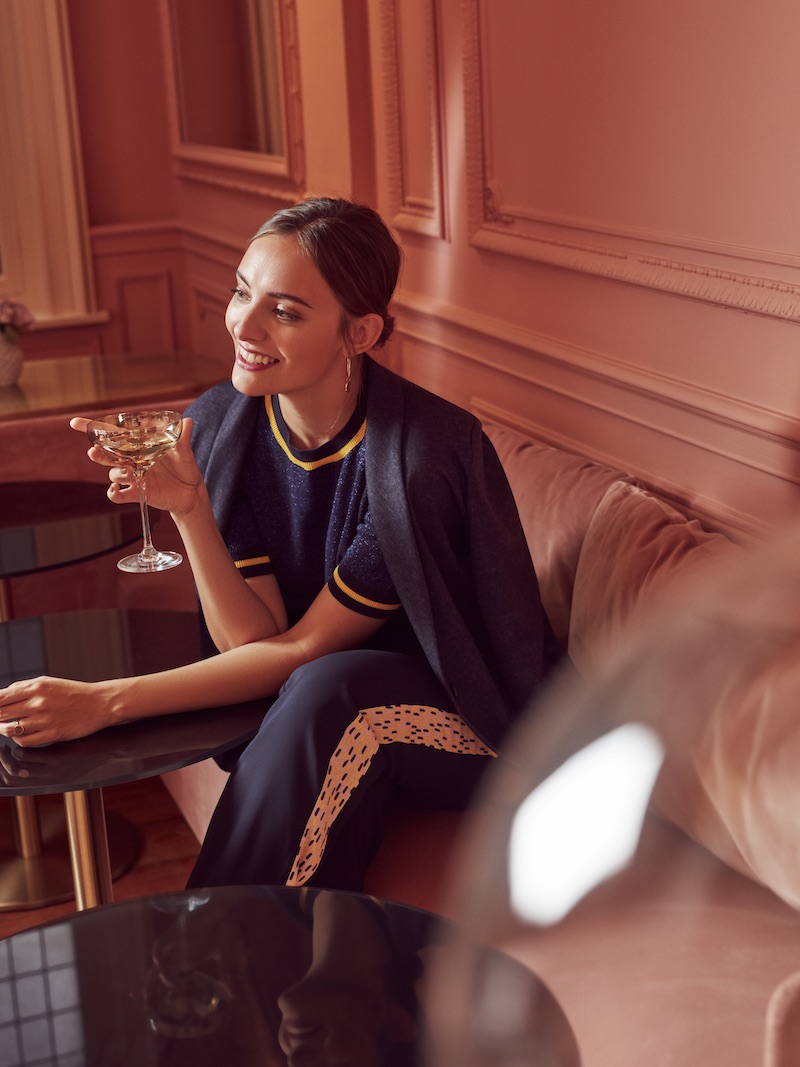 3
And finally, here's another in-between look that can serve for lots of different occasions. I absolutely love anything ton-sur-ton, so wearing the dotted print shirt on top of the trousers with dotted side panel was an obvious choice. I'd literally wear this look for a desk day, a meeting day, a shopping day (switch heels for sneakers!) or an evening out with friends. So. Many. Options!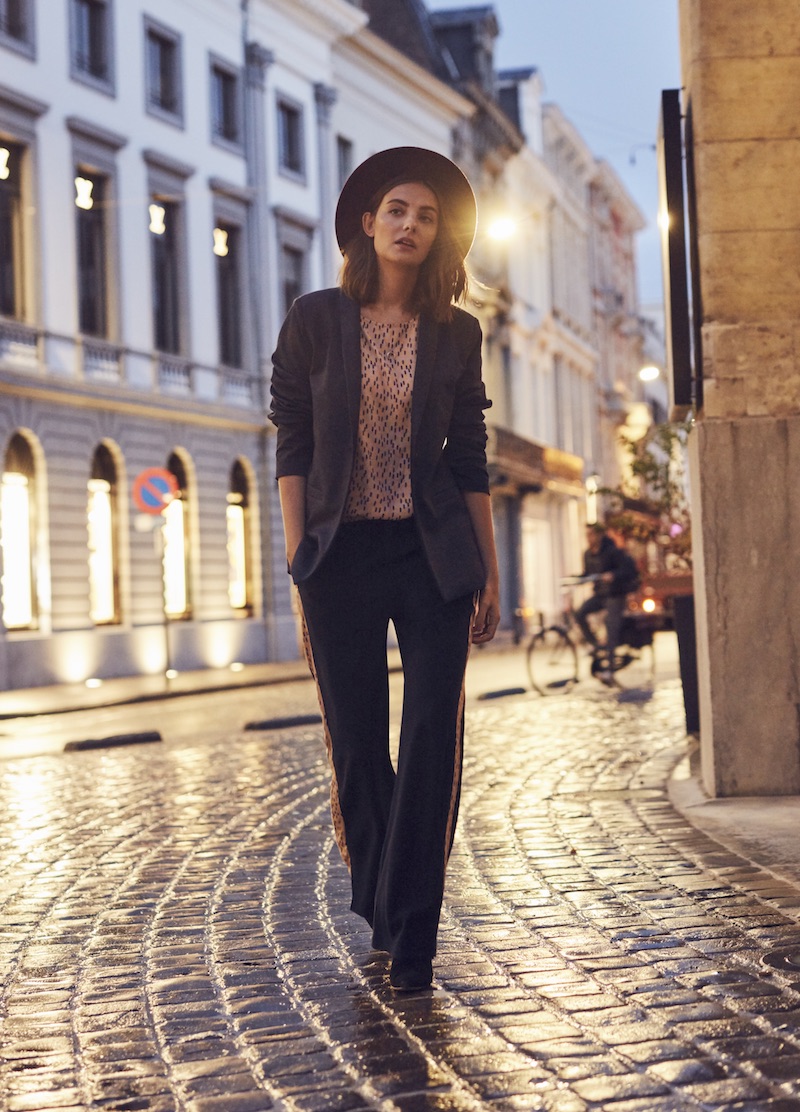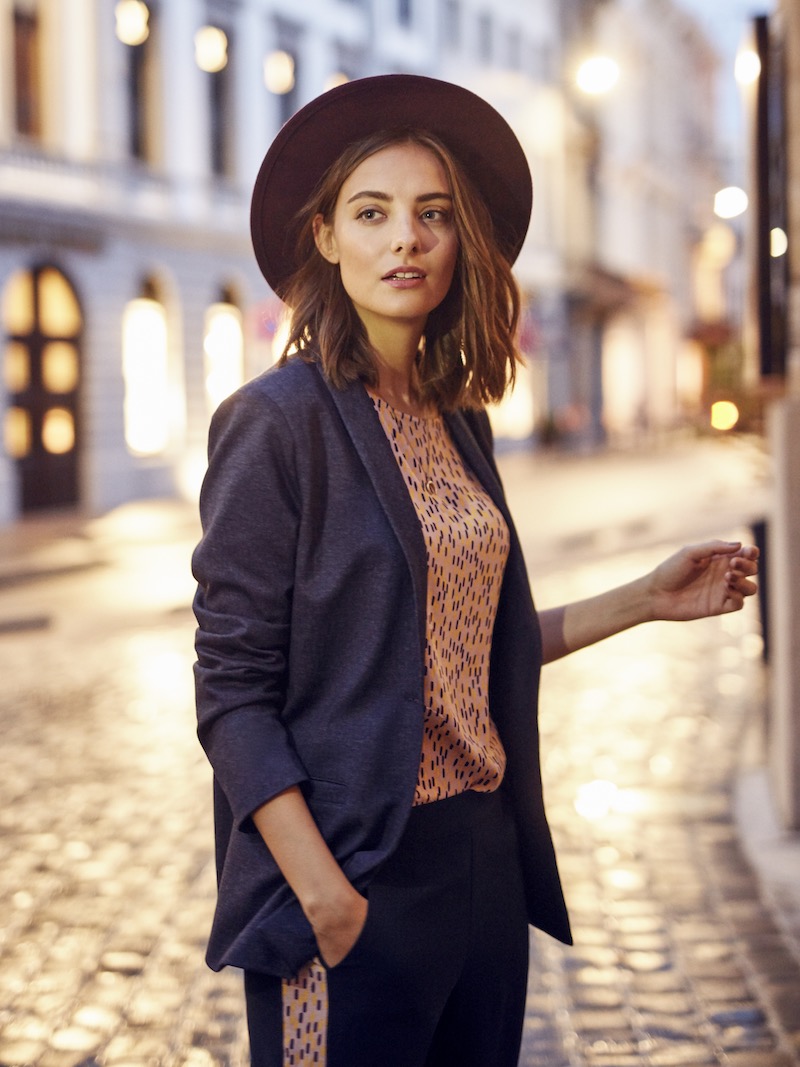 What's your favourite way of wearing these pants? And have you checked out my full collection yet? Shop everything here or in store!
POLIENNE x CKS trousers with side panel, light blue shirt, yellow or blue tassel earrings, printed blouse, blue lurex top & oversized blazer
Velvet boots by Sacha, straw basket by Etsy, earrings & hat by H&M
BewarenBewaren
BewarenBewaren
BewarenBewaren
BewarenBewaren