Starting a new job the day after I finished my last exam wasn't exactly what I had in mind for this final summer as a student. One second I'm losing sleep over finishing that last difficult chapter about postmodernism, and the next I'm worrying about paying taxes and rent! My two days a week that are reserved for blogging are always fully planned with meetings, shoots and projects, and when I come home from my day job at 7 I do my groceries, quickly clean up my mess, eat dinner and start creating content again. I haven't visited the gym in ages, all of my weekends are fully booked until the end of October and I'm even starting to notice some early signs of RSI (I'm serious).
I unfortunately have to admit that I am busy. Why unfortunately? Apparently it is really cool to state how busy you are. People like to brag to each other on how they don't have time to eat a proper meal, visit family or engage in their hobbies. Like… what?
Don't get me wrong: I LOVE the fact that I'm combining two jobs and am extremely grateful for getting employed so quickly after university, but… Why is it COOL to be busy? I personally think that it is way cooler to have loads and loads of free time once in a while. Just to be bored, drink milkshakes and watch SATC all day long. When was the last time you were bored? I can't remember! Life passes by so soon and sometimes I seem to miss some personal peace. From now on my mission is to relax some more and take a moment for myself once in a while. Together with cosmetic brand RITUALS I created a 5-step guide to unwind; a little manual that will hopefully help you with creating your me-time too!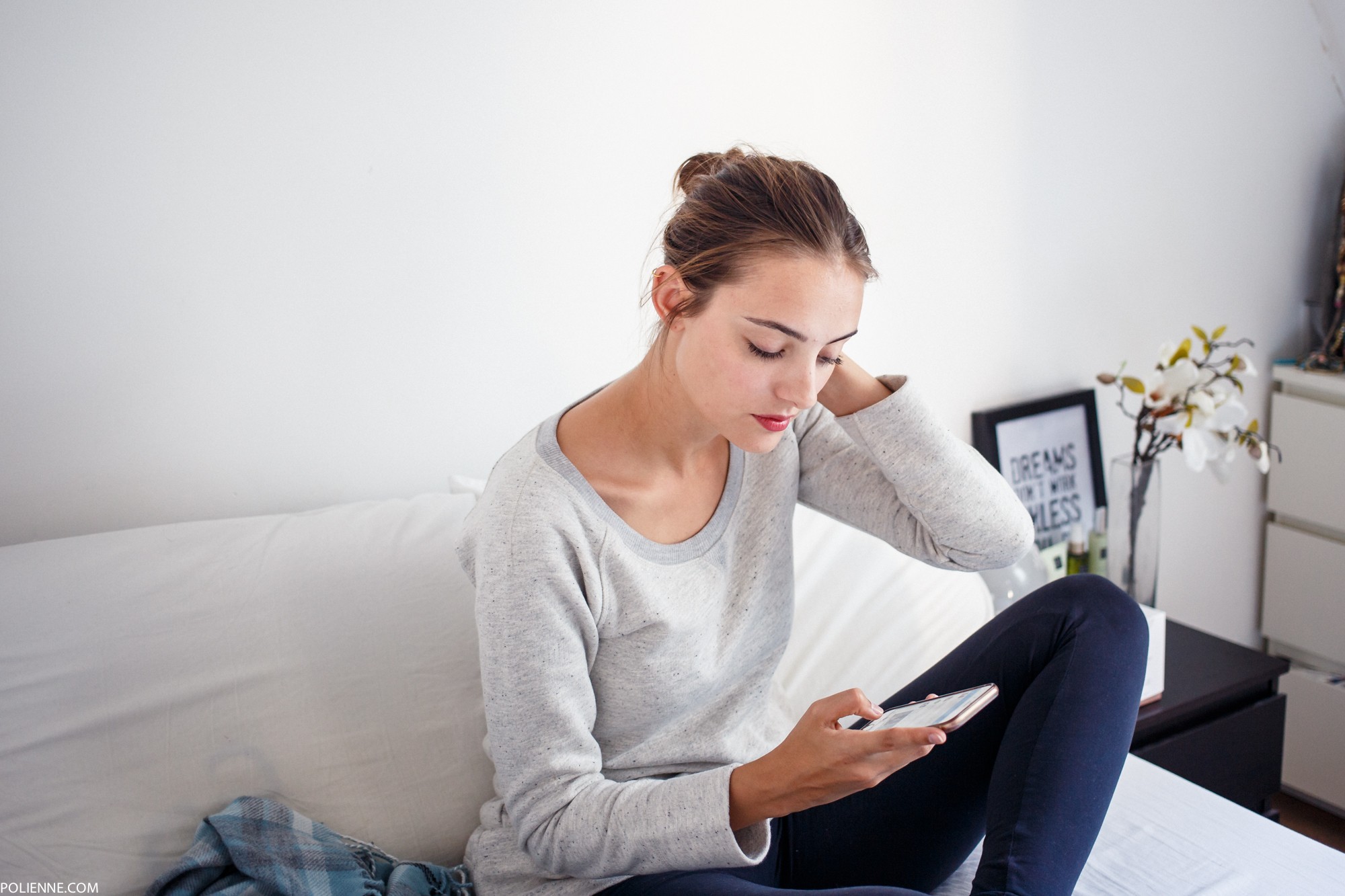 Switch off that phone
Or rather, put it on Do Not Disturb-mode! As a smartphone addict it's pretty hard to not look at my phone for longer than 15 minutes and this of course isn't helping when it comes to relaxing. There is ALWAYS an email to be answered, a Snapchat to be opened or a notification to be looked at, but the truth is that these messages won't magically disappear if I don't open them immediately. Now that I'm a working gal I need to efficiently start using my precious time, and it's easier to focus on my priorities when your phone isn't constantly lighting up. The first step in my unwind ritual is to make sure I won't be disturbed!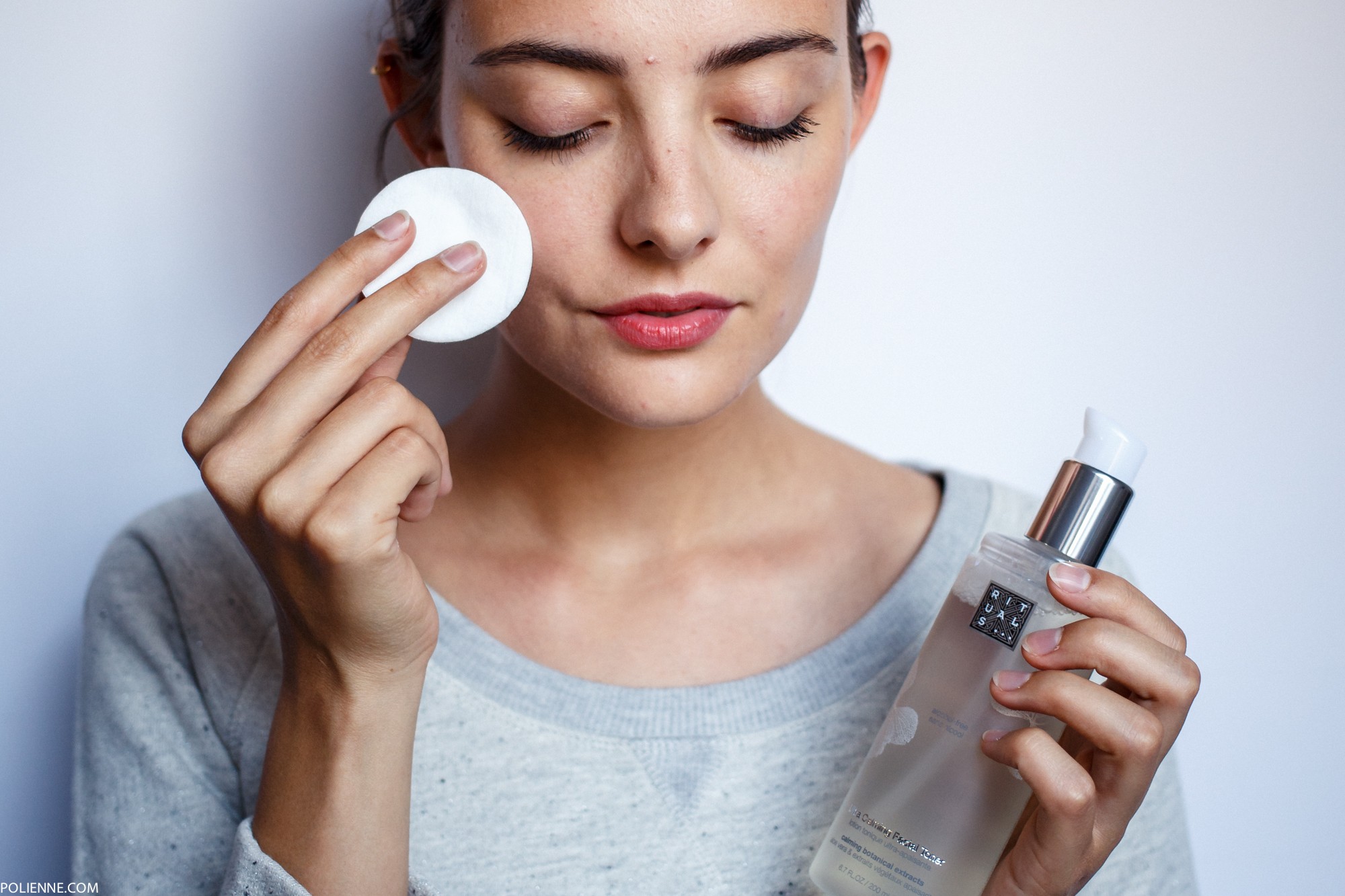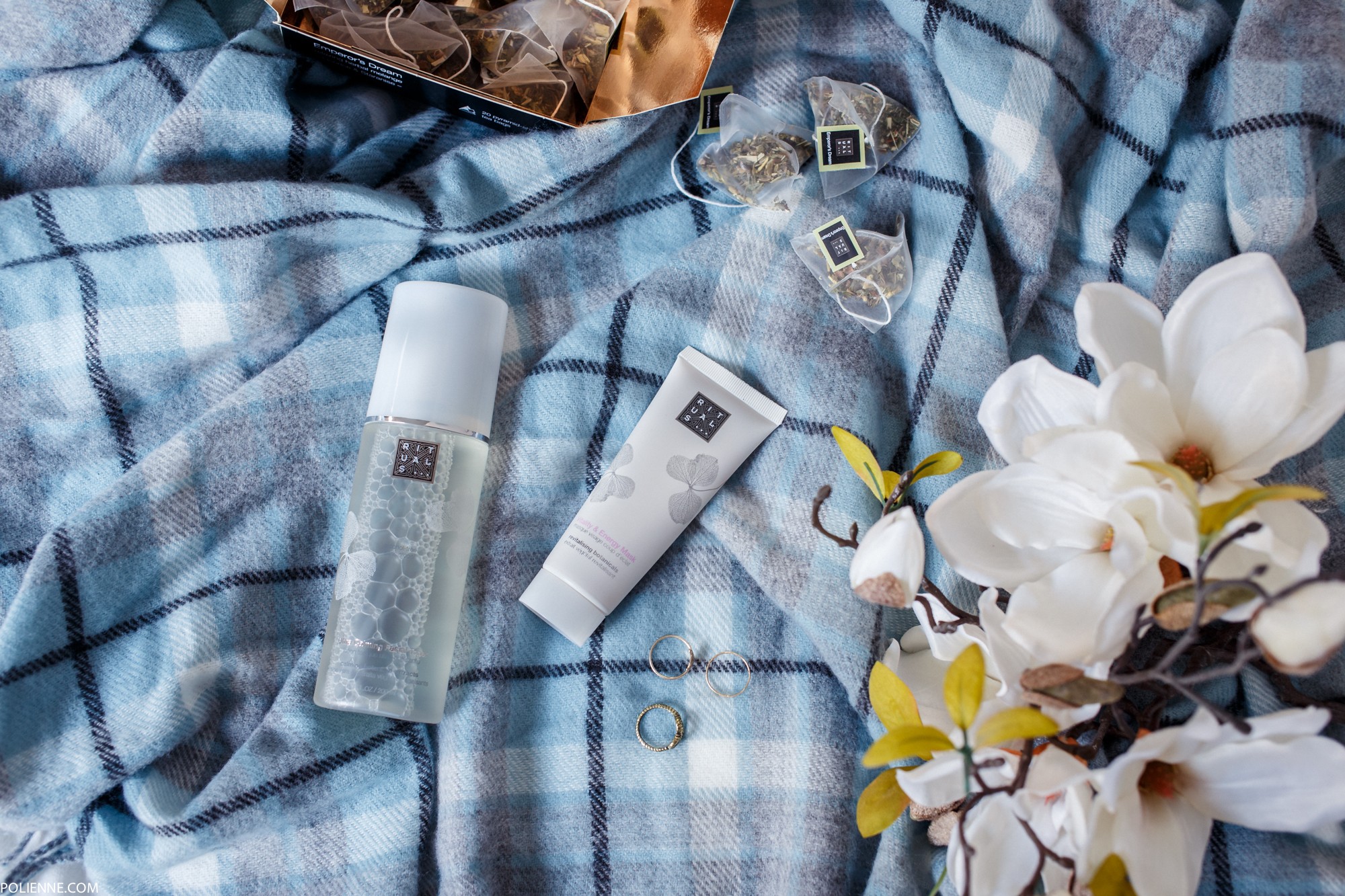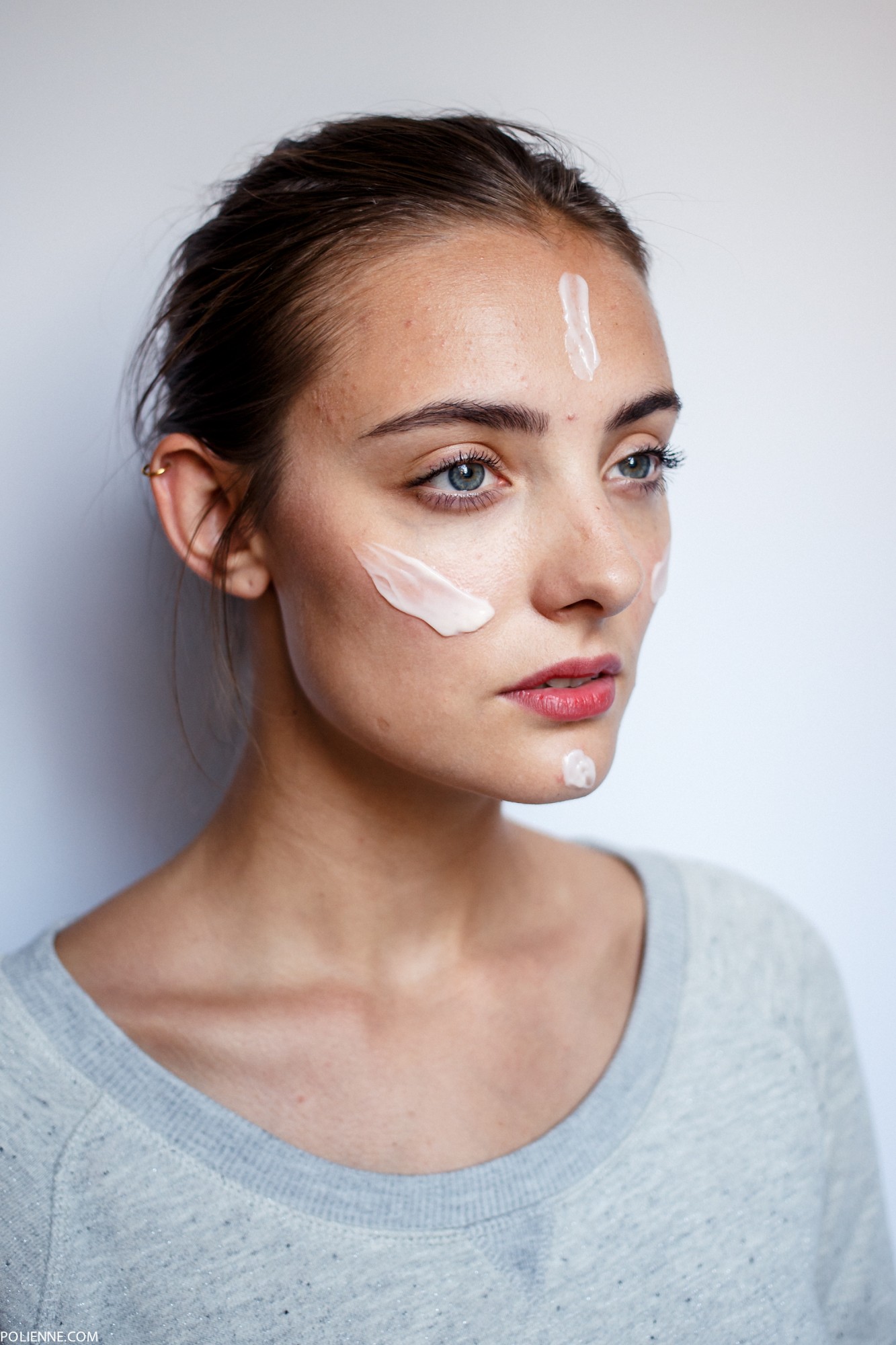 2.   Give your skin a break
As you might notice on these pictures, my skin is suffering from working long hours, staring at electronic devices all day and not getting enough sleep. I am blessed with a pretty much spotless skin, but lately my face really seems to start revolt! Time to start taking care. When I come home I love to take off my make-up and calm my skin with a soft lotion or tonic, like this mild Ultra Calming Facial Toner. Next up is a intensely hydrating serum, mask or night cream for my skin to deeply recover. A favorite is this Intensive Moisturizing Mask by RITUALS, which is very affordable and does wonders for my pores.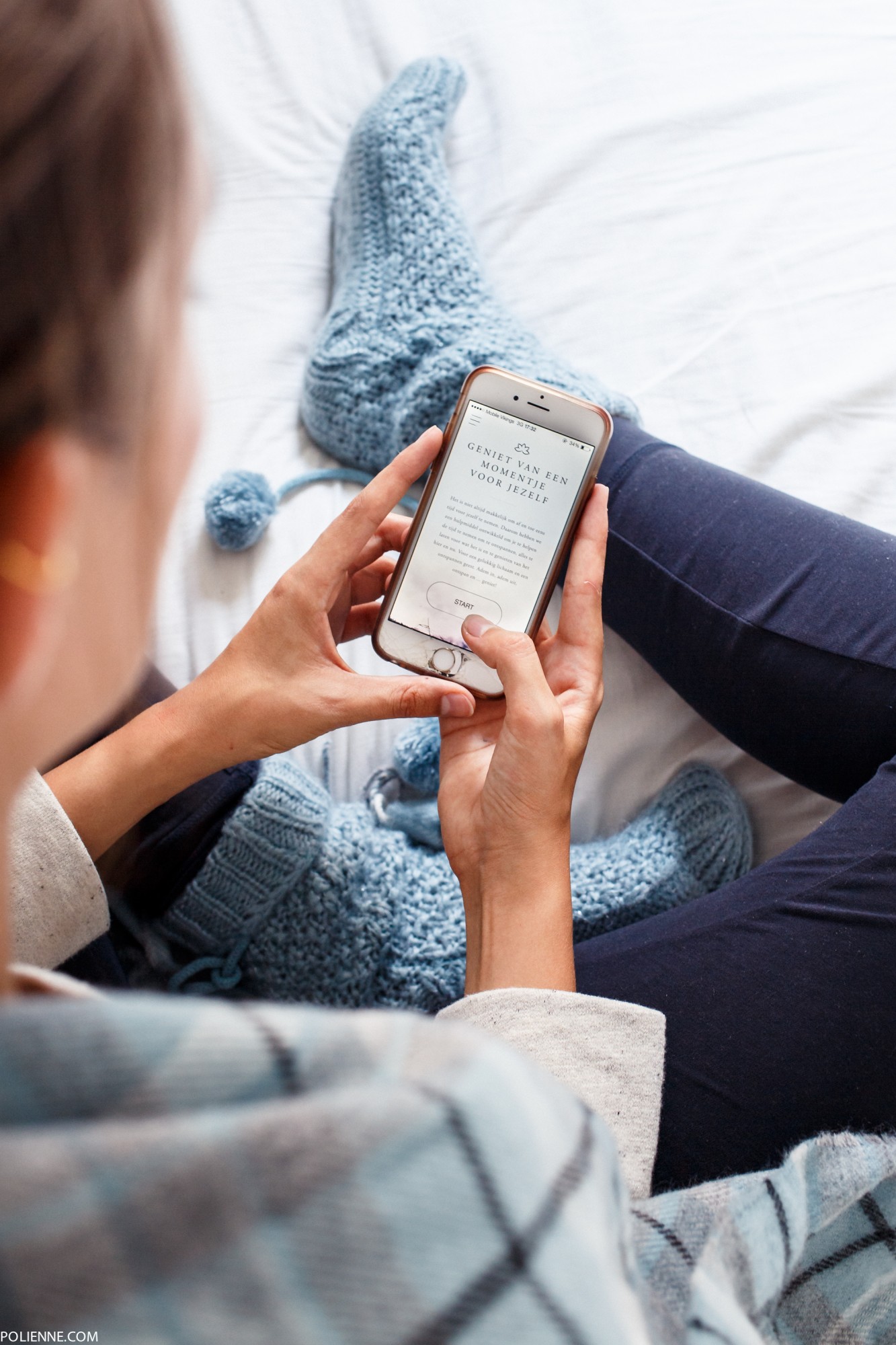 3.   Digital mindfulness
I used to attend yoga classes a few times a week, but since this was too time-consuming and actually stressing me out (I am always late. Yoga teachers do not appreciate), I quit my classes and started looking for easier options to help me create a moment of peace in my busy week. Since ignoring my smartphone for half an hour still proves to be a task quite difficult, I figured that I might as well incorporate my favourite device into my relaxing ritual! Nowadays there are plenty of apps helping you to unwind and find your inner self, and one of those is the new RITUALS app.
The application helps you to easily create your me-time, offering a guided meditation function with three different forms of meditation. Choose between relaxing your body, relaxing your mind and enjoying the moment, and customize the duration of the mediation according to your availability: 5, 10 or 15 minutes. These few minutes a day help me to release some tension and keep my mind focused afterwards. Oh, and did I tell you that the app allows you to read the RITUALS online magazine full of healthy tips and even to shop your favourite products after your moment of zen?
If you're interested in discovering this new and quick way to develop mindfulness too, download the RITUALS app here and visit RITUALS.com/app for more information.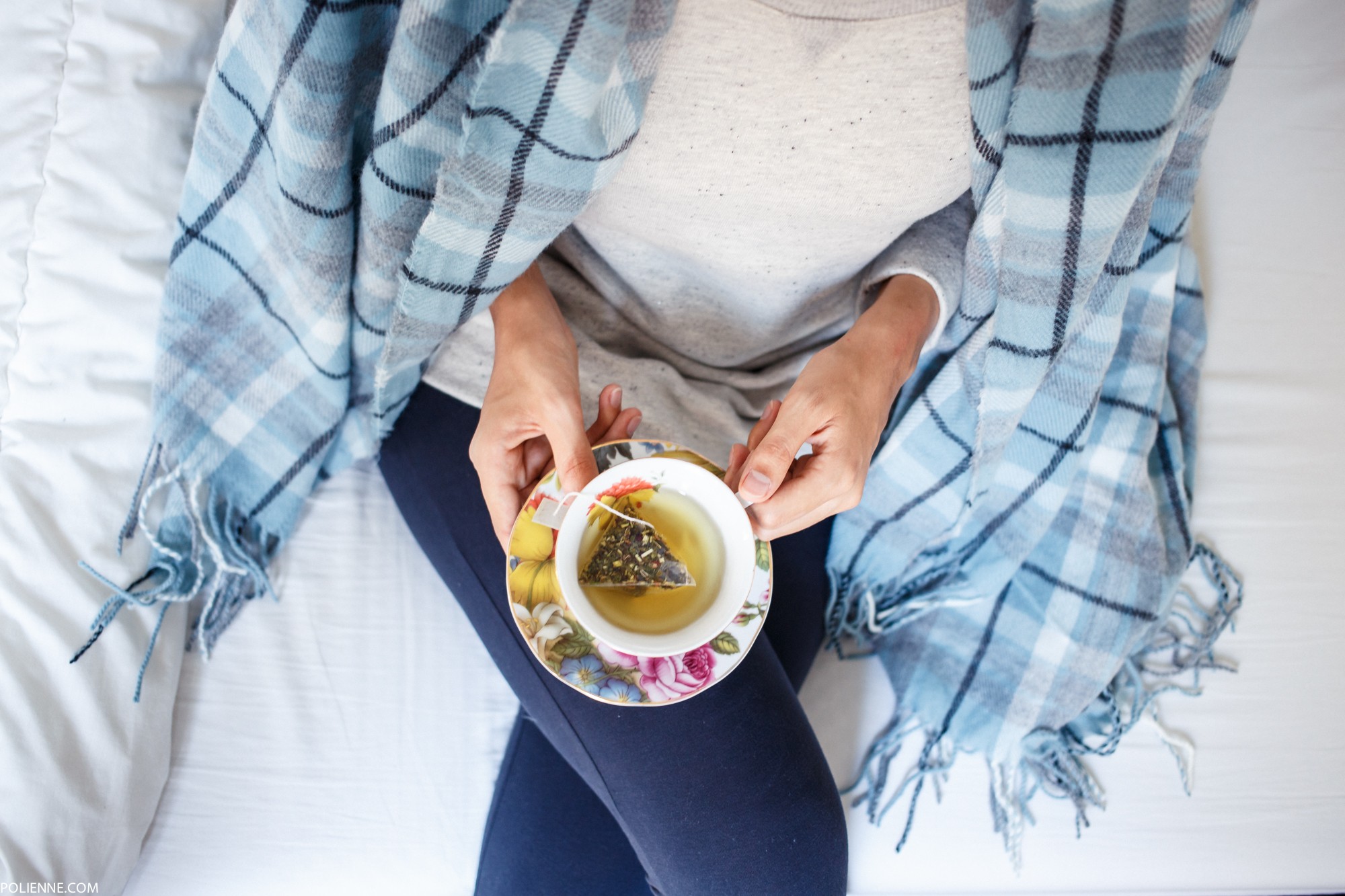 4.   Tea Time
Time for step 4! What's more relaxing than a cup of tea when you're totally zenned out and have some thick layers of cream on your face? I rarely drink soda and try to restrict alcohol to weekends, so I usually only drink water, coffee or tea on weekdays. As a tea-freak I have several options for different moments of the day: invigorating jasmine tea to wake up in the morning, powerful green tea for a boost in the afternoon, and calming herb tea before going to bed in the evening. A flavour that I can recommend is Emperor's Dream: a 100% theine-free herb tea that won't keep you awake at night. Goes GREAT with chocolate too.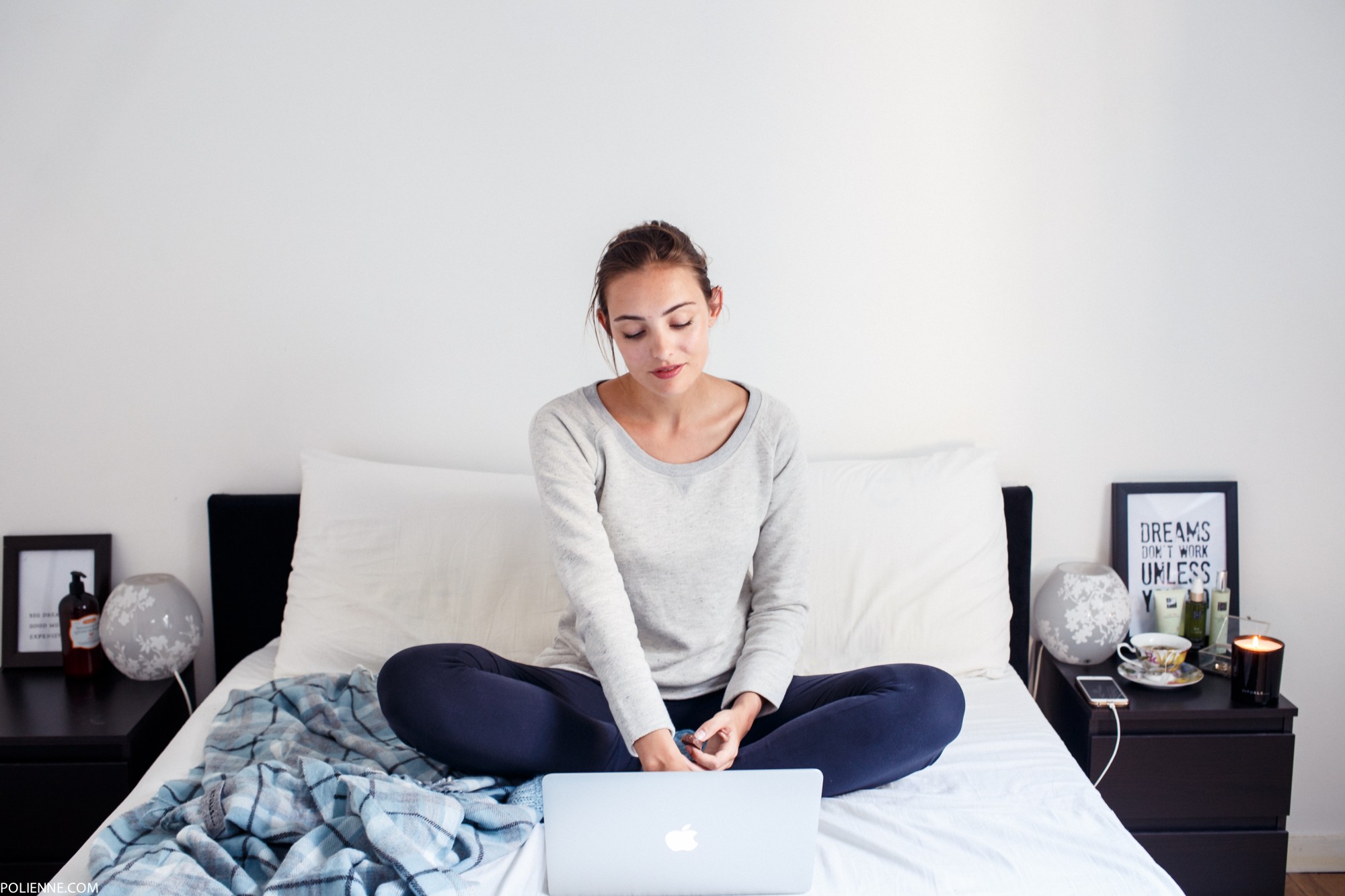 5.   Guilty pleasures!
Two of my obsessions that you probably have noticed before are candles and bad reality shows. These two happen to be the ideal ingredients to end a PERFECT relaxing evening on my own! My candles always have warm scents like orange, wood or fig, so RITUALS' Under The Fig Tree has obviously been a favourite of mine since forever. Not only do I love to gift the candles to friends and family, I also have a permanent stock at my place so I never run out!
I have told you about the (bad) reality TV part before: you can always make me happy with episodes of Supersize Vs. Superskinny, Hotter Than My Daughter, The Voice UK and Home Or Away: A Place Under The Sun. The latest show that I regularly stream on my laptop is Candidly Nicole, and my friends are obligating me to finally start watching The Kardashians. Any other recommendations on shows that are so bad they are brilliant?
How do you unwind from your daily life? Have you used an app before?
This post was created in  collaboration with RITUALS. I'm wearing the Wane Cloud poncho/blanket, Toral sweatshirt, Happiness leggings and Socky Cloud socks.