For me, style-wise, this year is all about discovering colours. And one of the combinations that currently make my heart beat faster is baby blue and bright orange. You can go both office-proof and holiday-worthy with this shade parade, and the second is exactly what I did in Cyprus. Although I find it hard to really dress up when I'm in Belgium, I love adding a touch of luxury when I'm on holidays. It feels better to head for cocktails when you can flaunt a glamorous earring or some beautiful shoes, right?
This oversized Hush shirt dress with pockets on the back is all I want to wear this Summer, and the same goes for those orange sunglasses you're probably already tired of. I finished the look with a bright orange fishnet bag (my keys don't fall out, I checked), these fab Minelli platform sandals and my new statement earrings.
If you were still looking for some glam office-inspiration for this super hot Monday: you're welcome!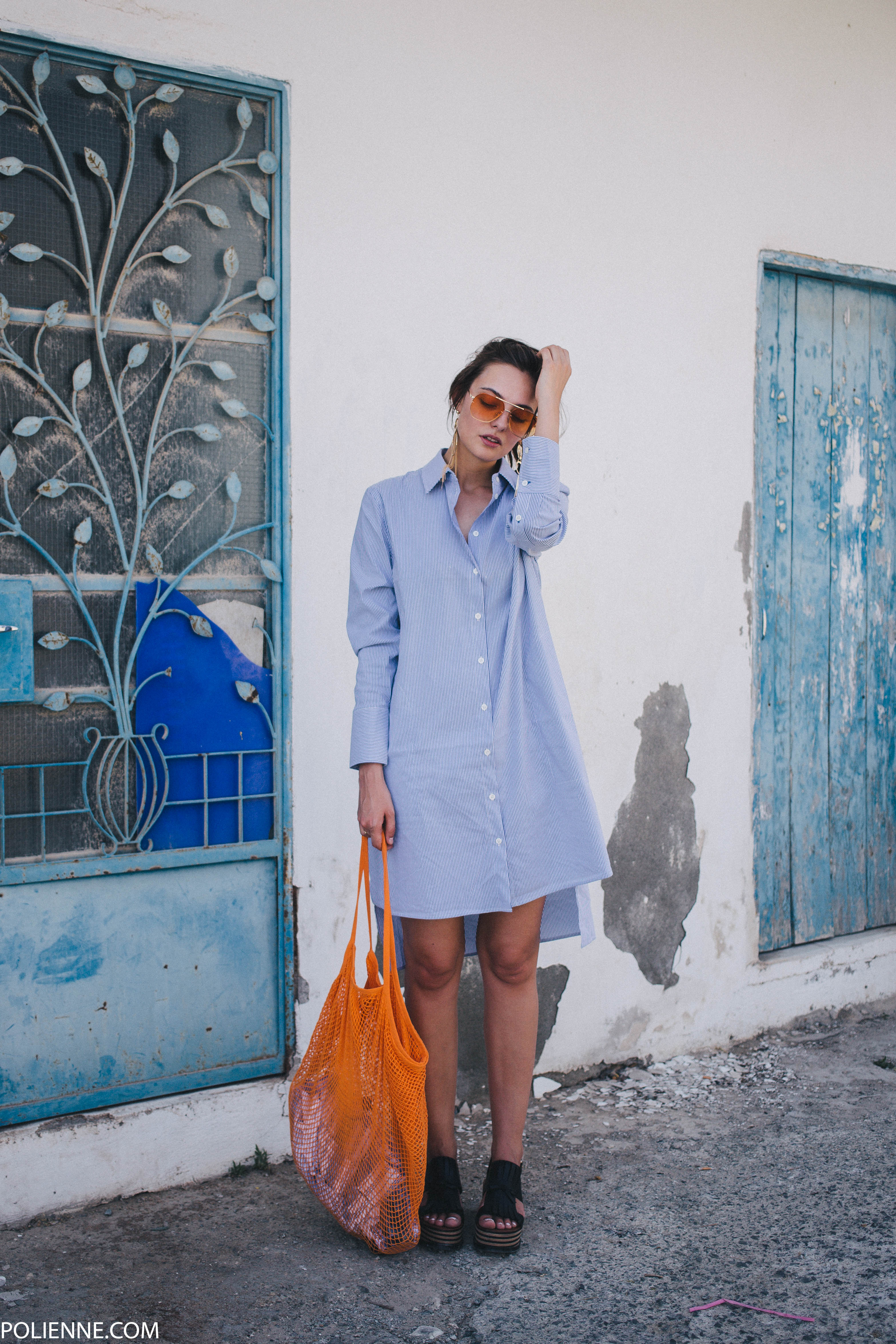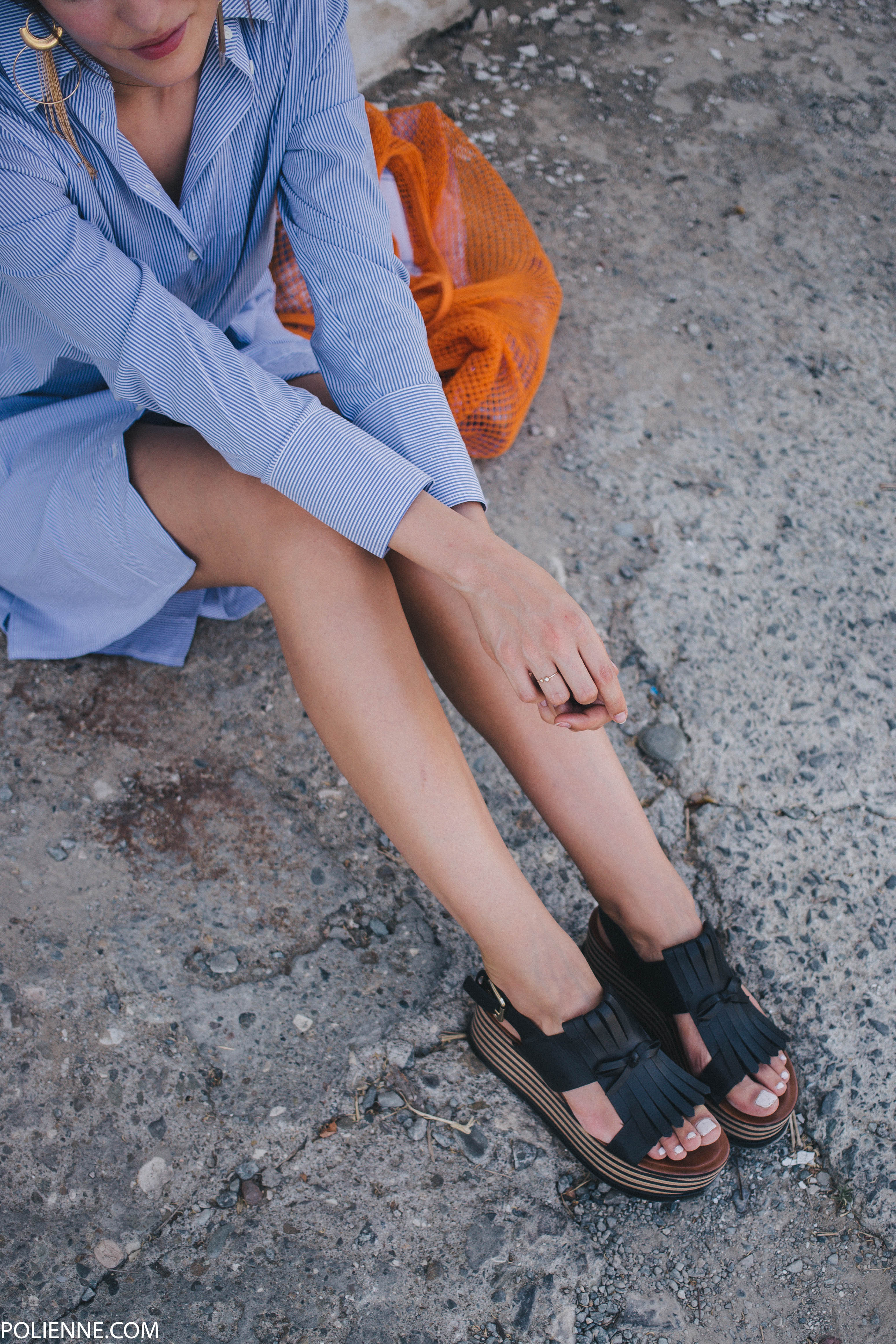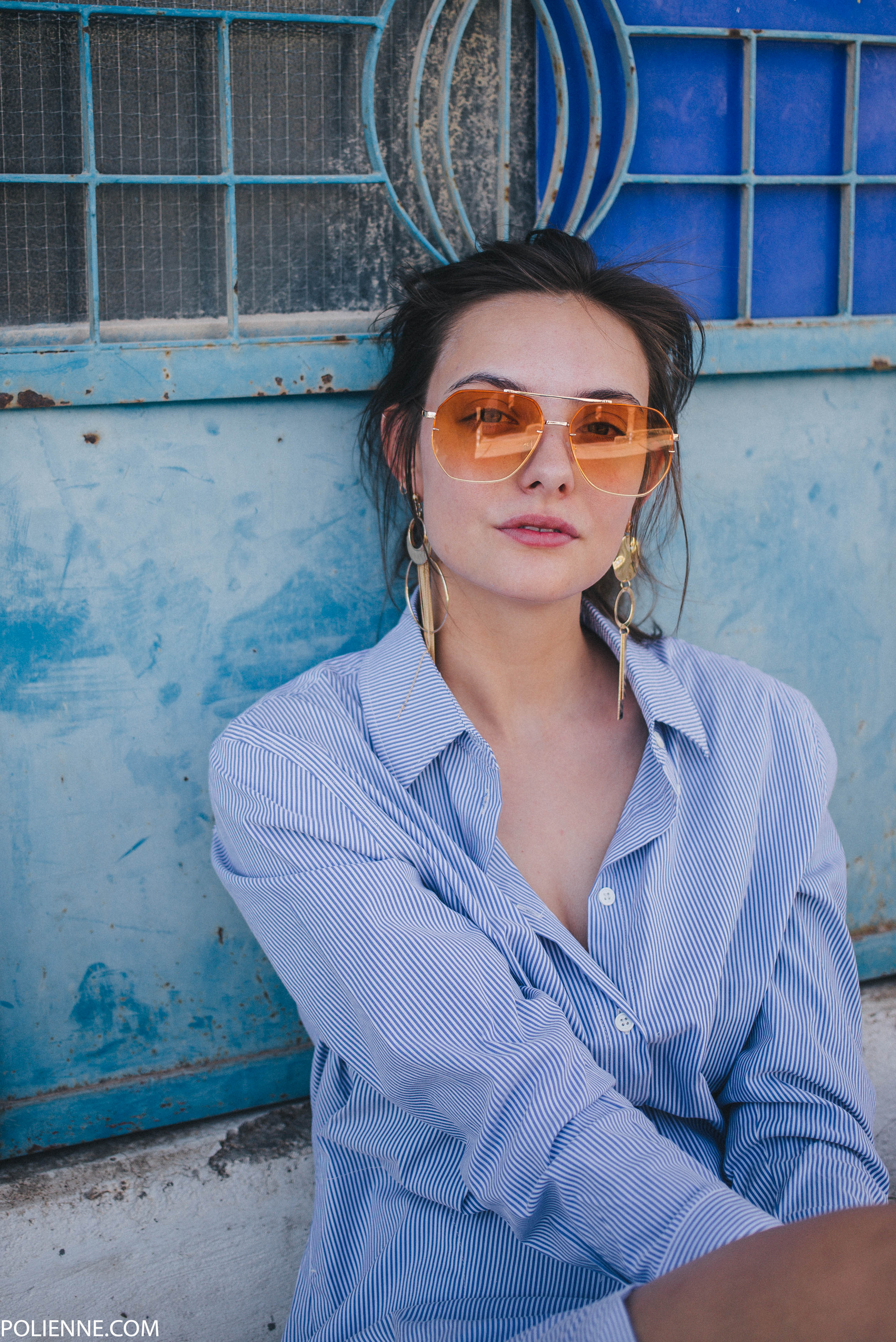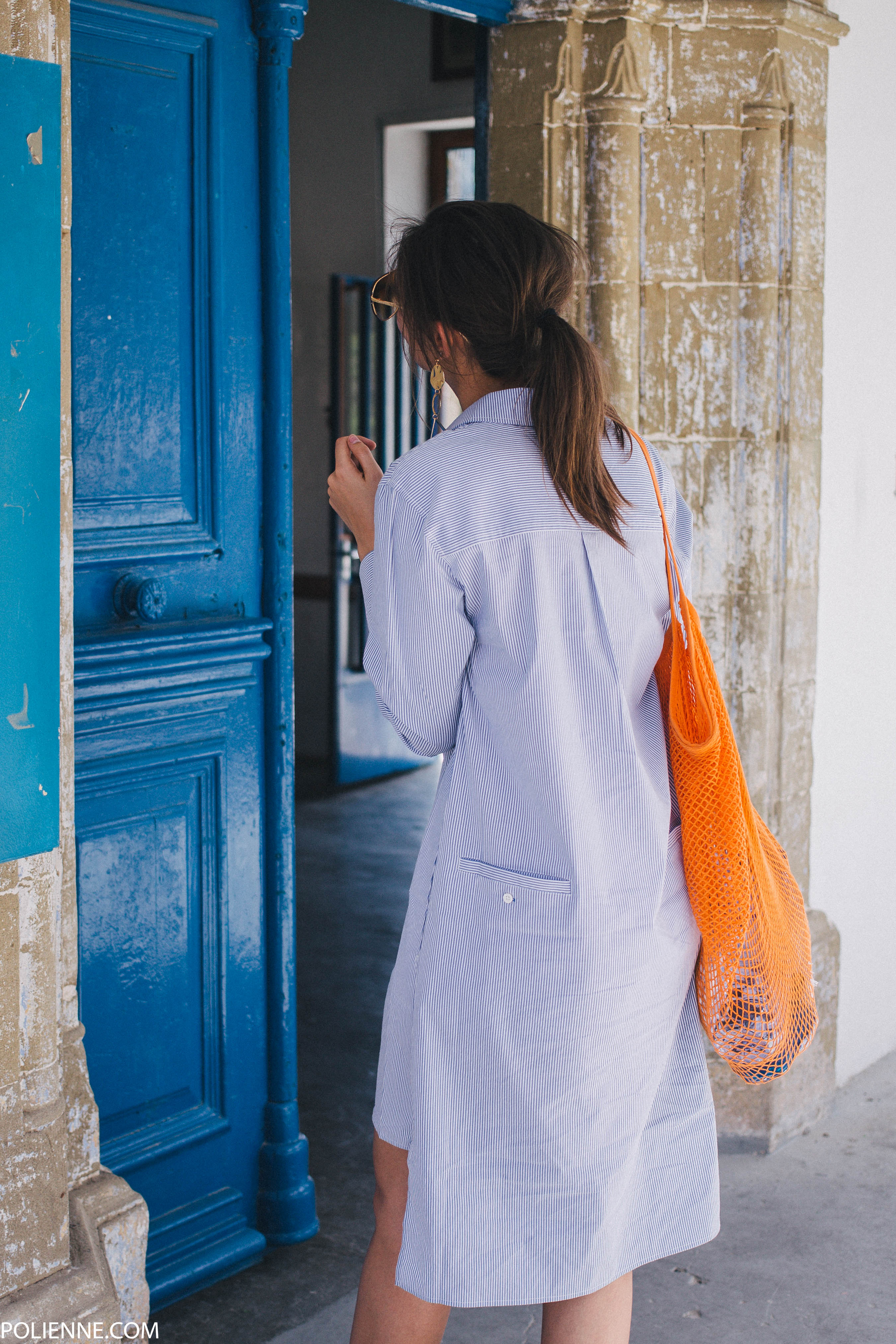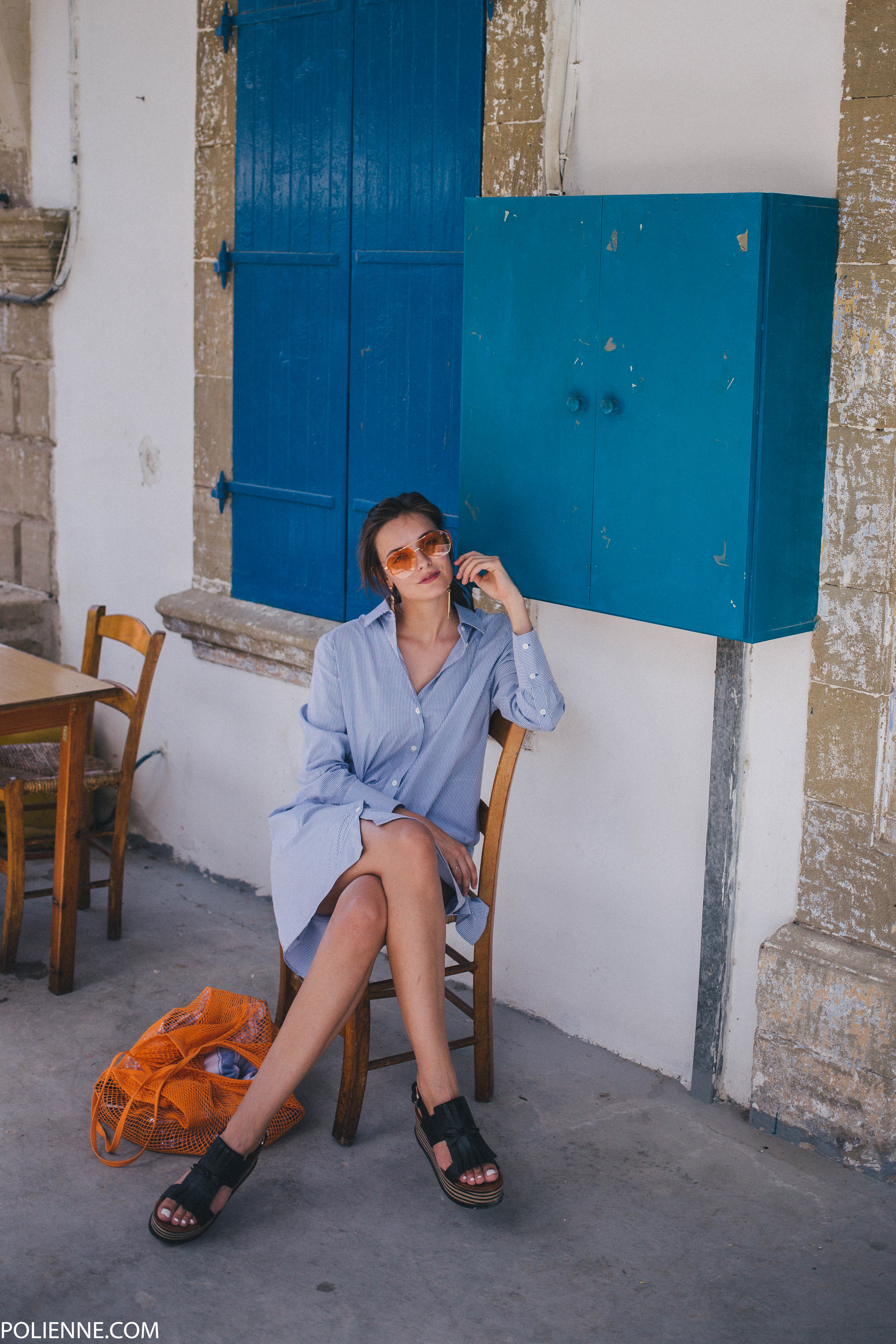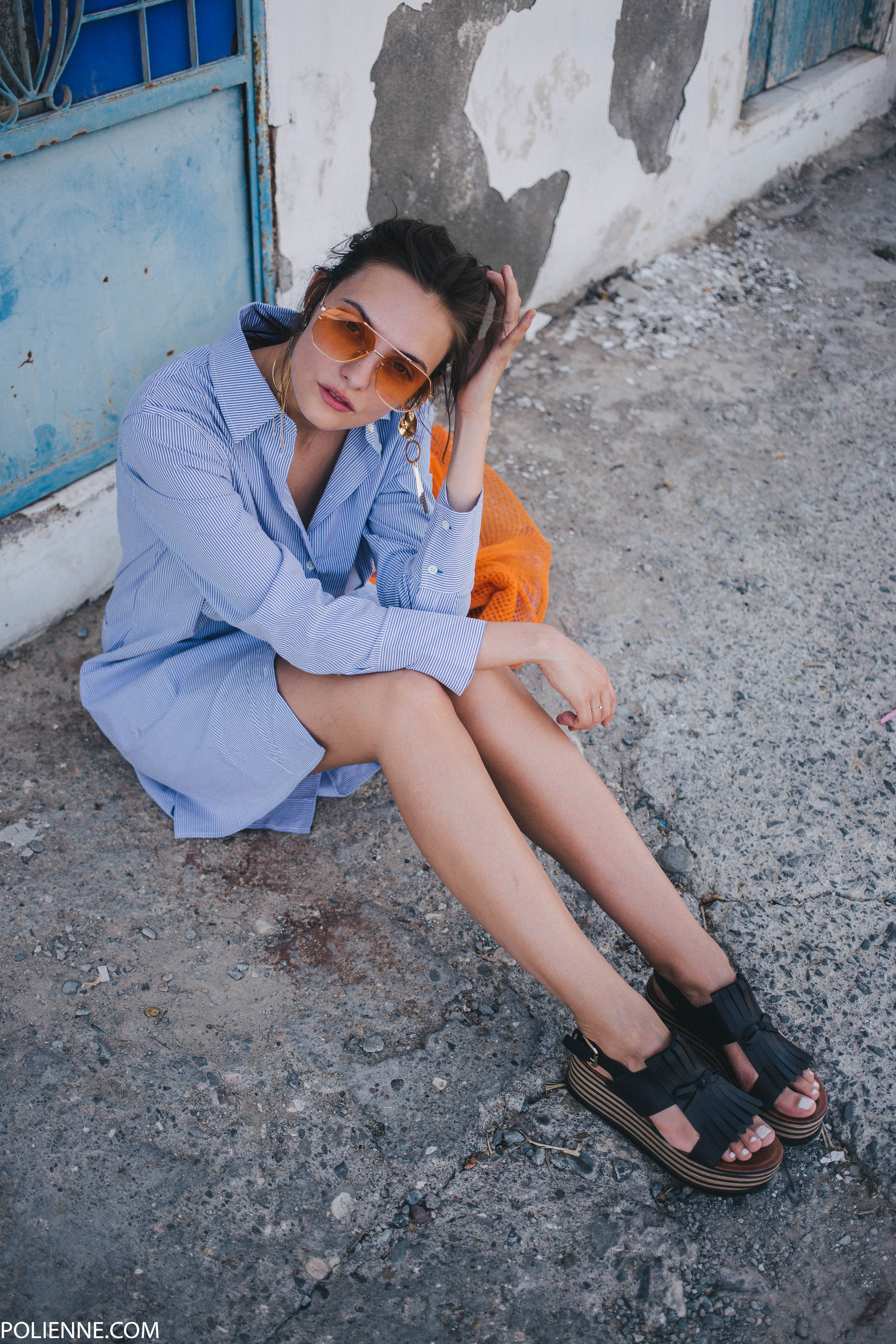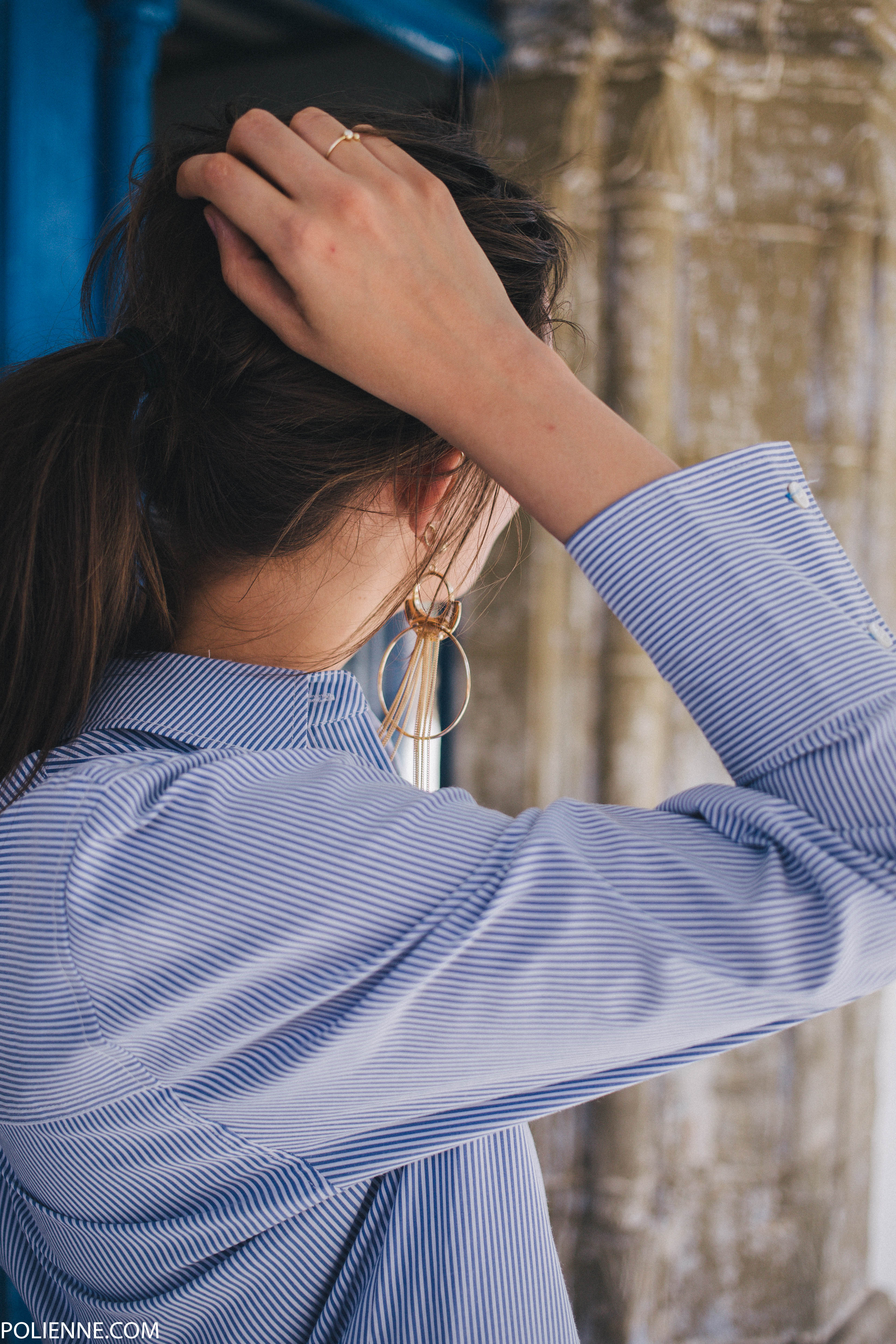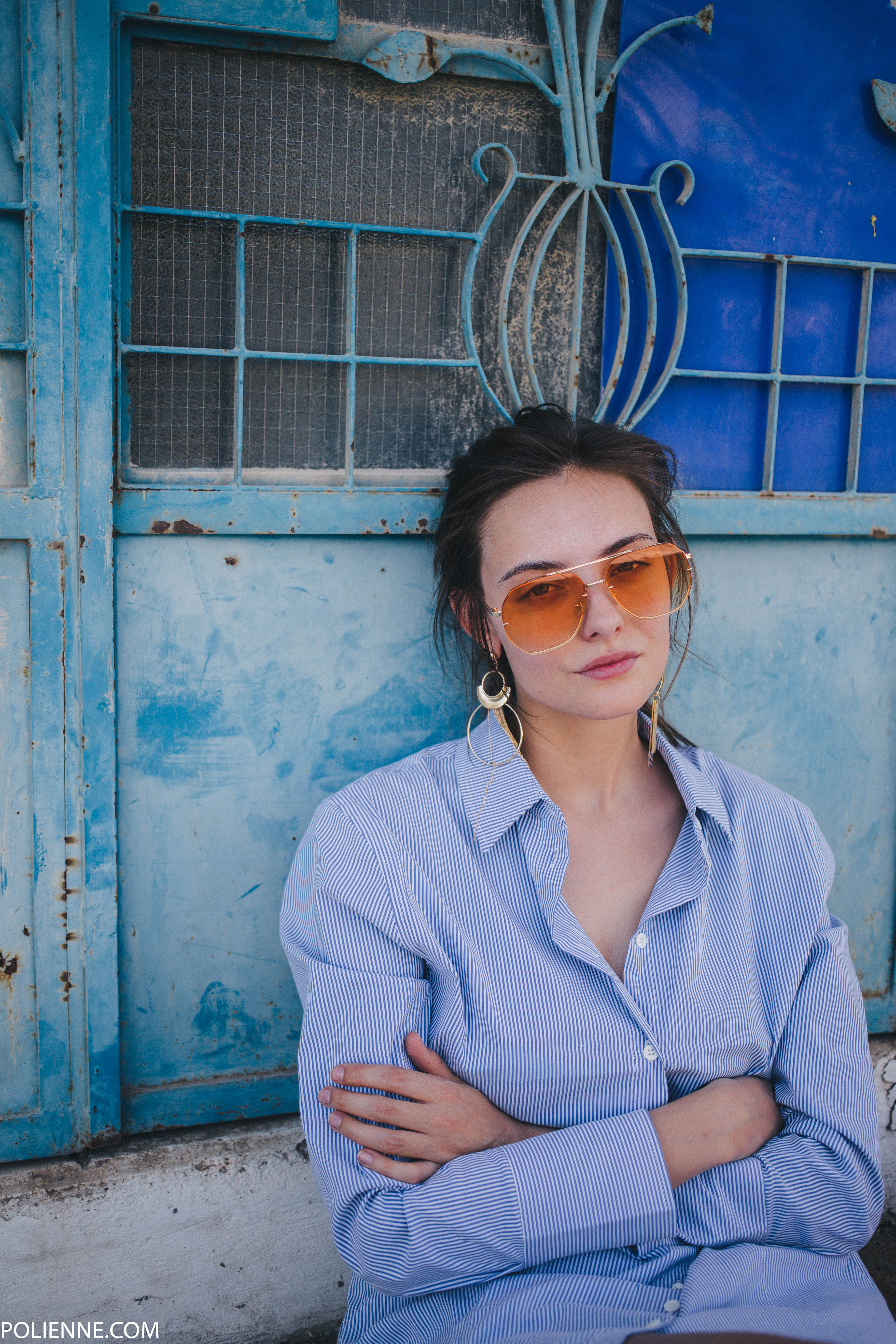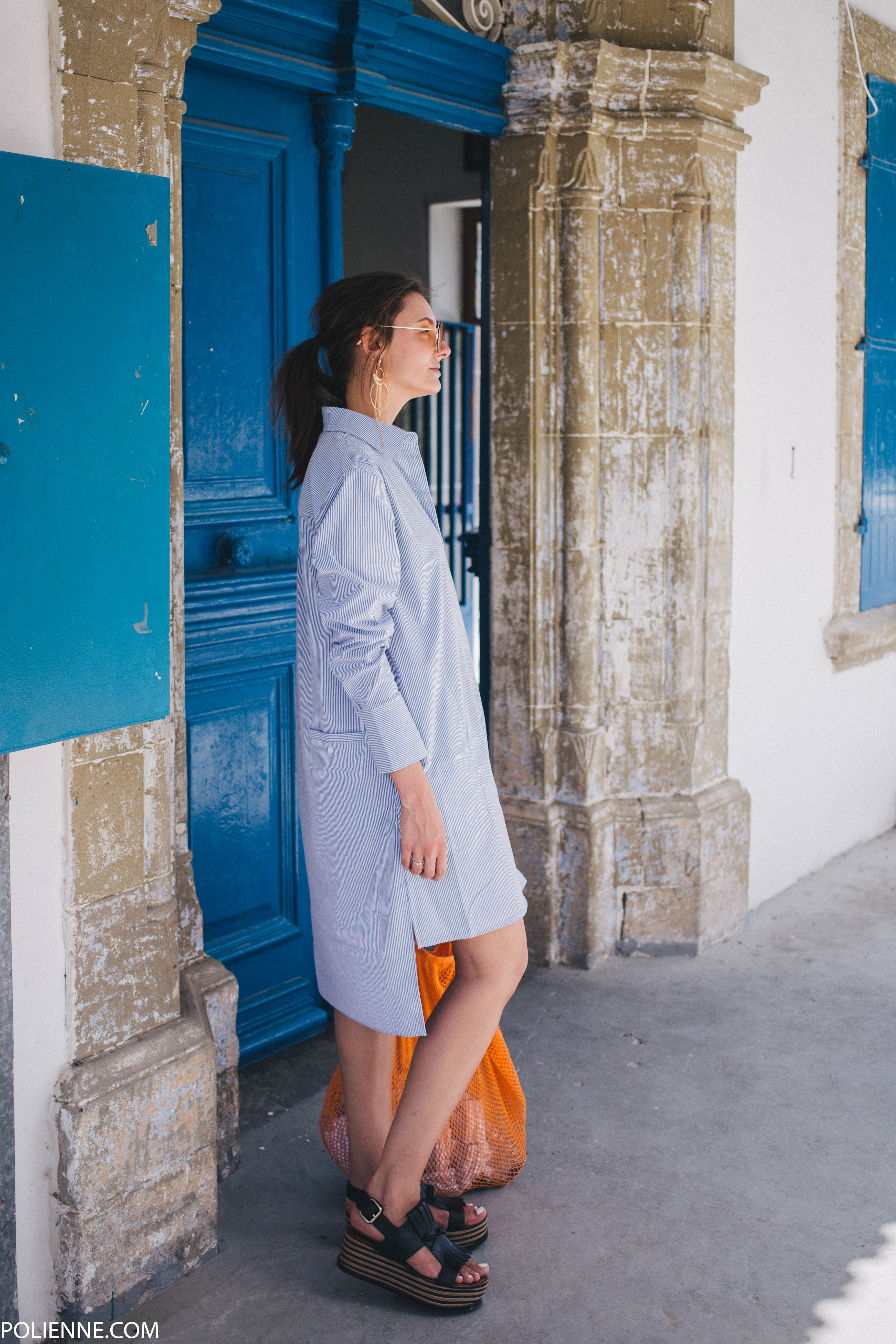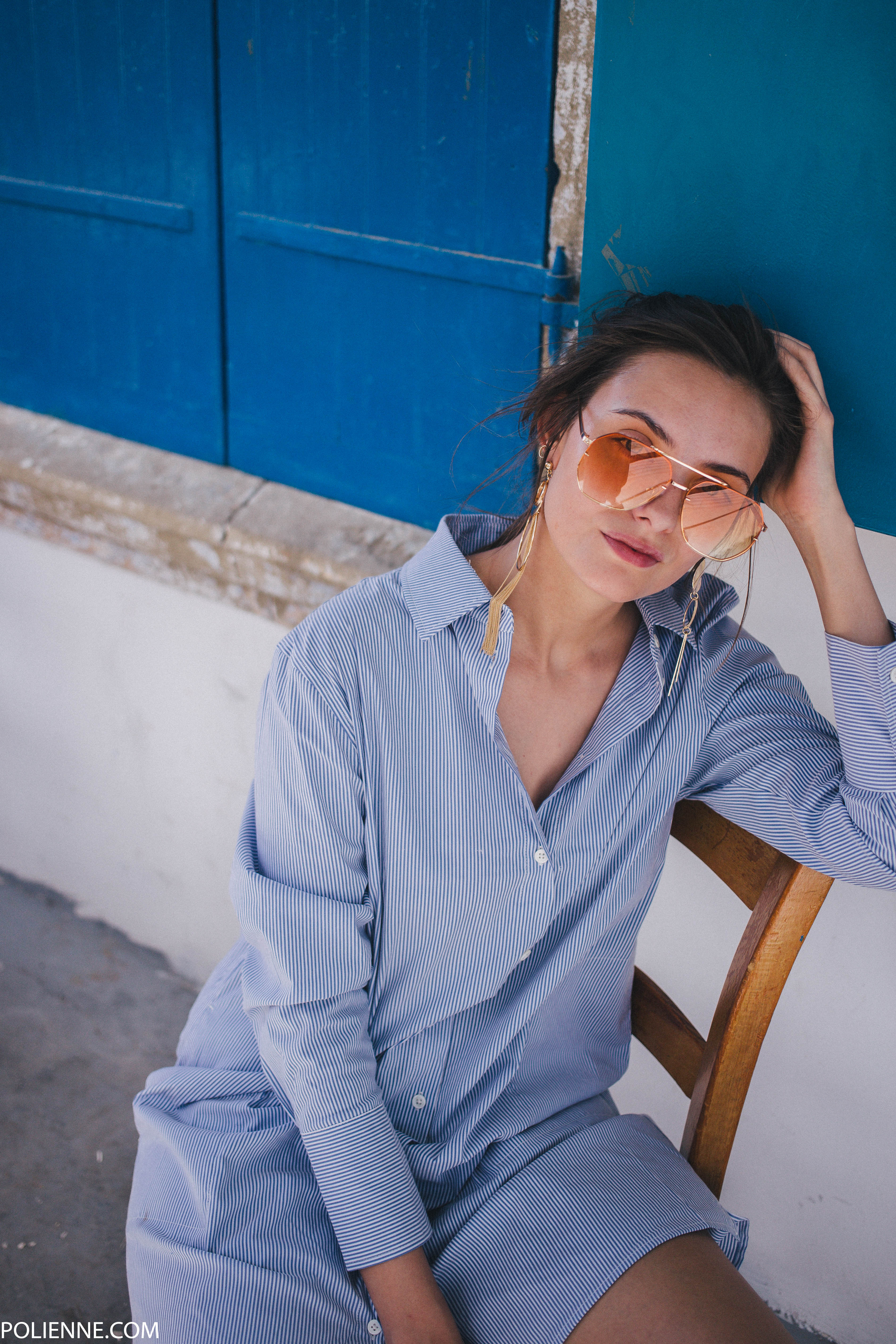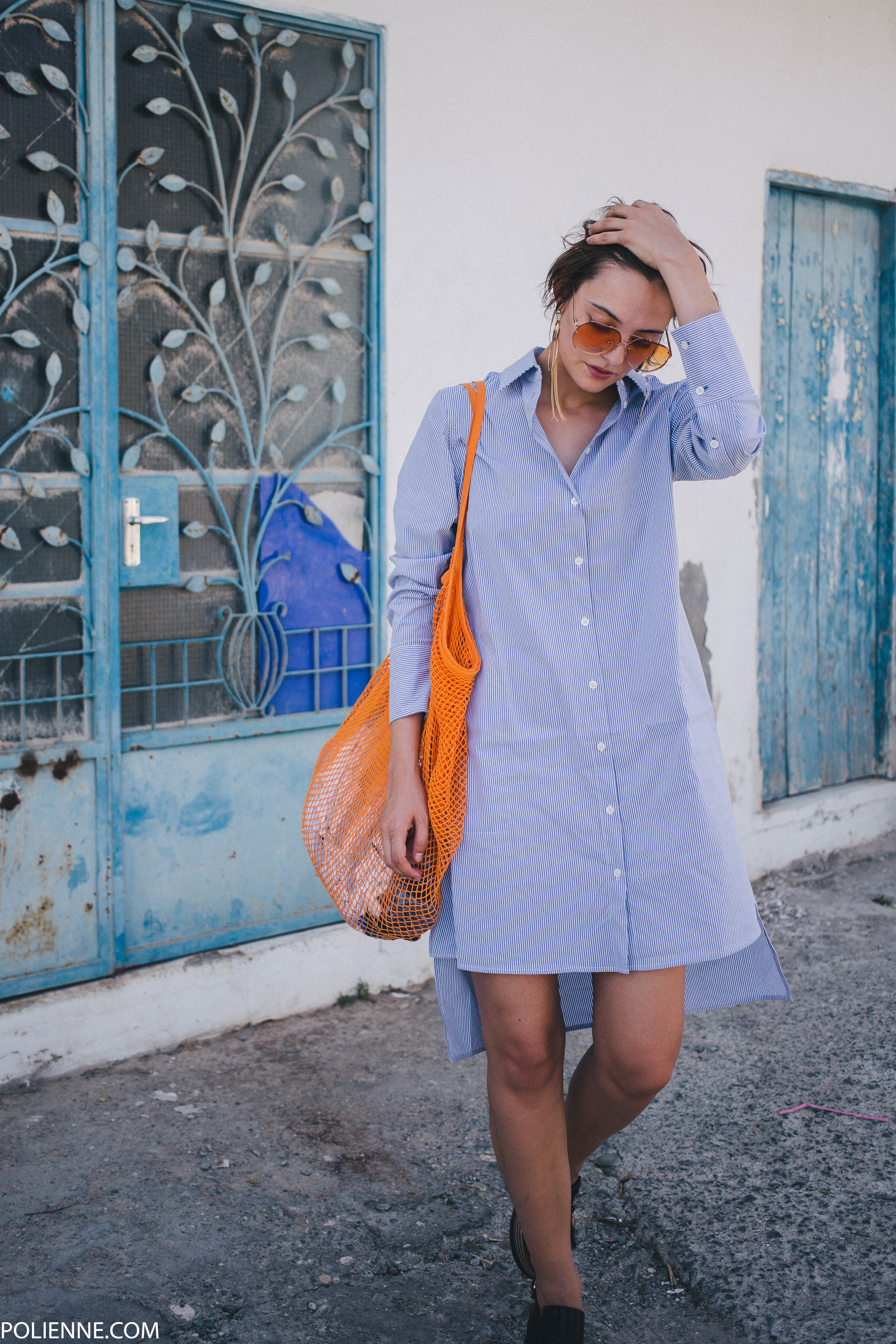 HUSH c/o shirt dress (I ordered one size up), ASOS sunglasses & fishnet bag, BERSHKA earrings, MINELLI c/o platform sandals