I've always favoured warmer cities like Barcelona or Florence over cold and grey London, but lately I've been starting to appreciate the UK capital city more and more. London has been my destination a couple of times last month (see here!) but since I had plenty of work to do, I didn't have much time to explore. And whenever I'm in London, I'm usually staying around areas I know, like Shoreditch or Oxford Street.
Last weekend Eurostar invited me to DO finally get out of my comfort zone and explore the city! They introduced me to 3 neighbourhoods that I hadn't visited before: Carnaby, Seven Dials and Hackney Wick. And I couldn't help but falling in love. Are you looking for some fresh London tips too? Our first day of the trip was all about Carnaby. Read along!
After a relaxing breakfast at the brand new Business Premium lounge (srsly, who doesn't love lounges?), the boyfriend and I excitingly hopped onto the Eurostar in Brussels. The train takes you to London in only 2 hours, and it just saves you sooo much hassle. Flights are fun and all, but waiting at the airport isn't.
We were pretty speechless upon arrival at our hotel, One Aldwych. I usually stay at Airbnb places or quite alternative hotels, and I could never have imagined me strolling through this stunner's lobby. Wow wow wow! One Aldwych is located just around the corner of Somerset House, Covent Garden and Picadilly Circus. The hotel houses a fab cocktail bar, 2 restaurants and an indoor pool (!), but more on that laterrrrr. We were treated on a fantastic suite with views on Waterloo Bridge.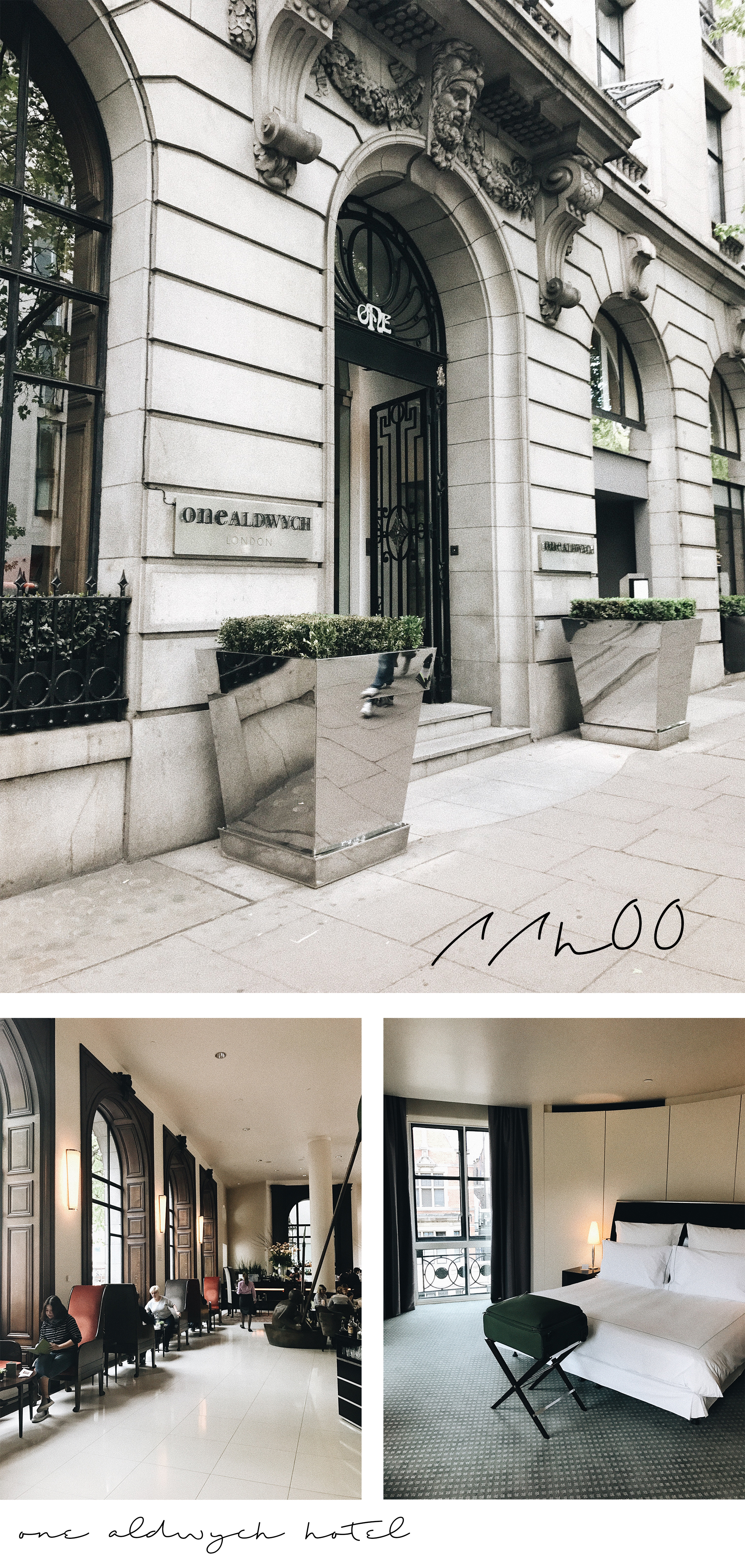 Biggest pillows we've ever encountered. Seriously, look at that!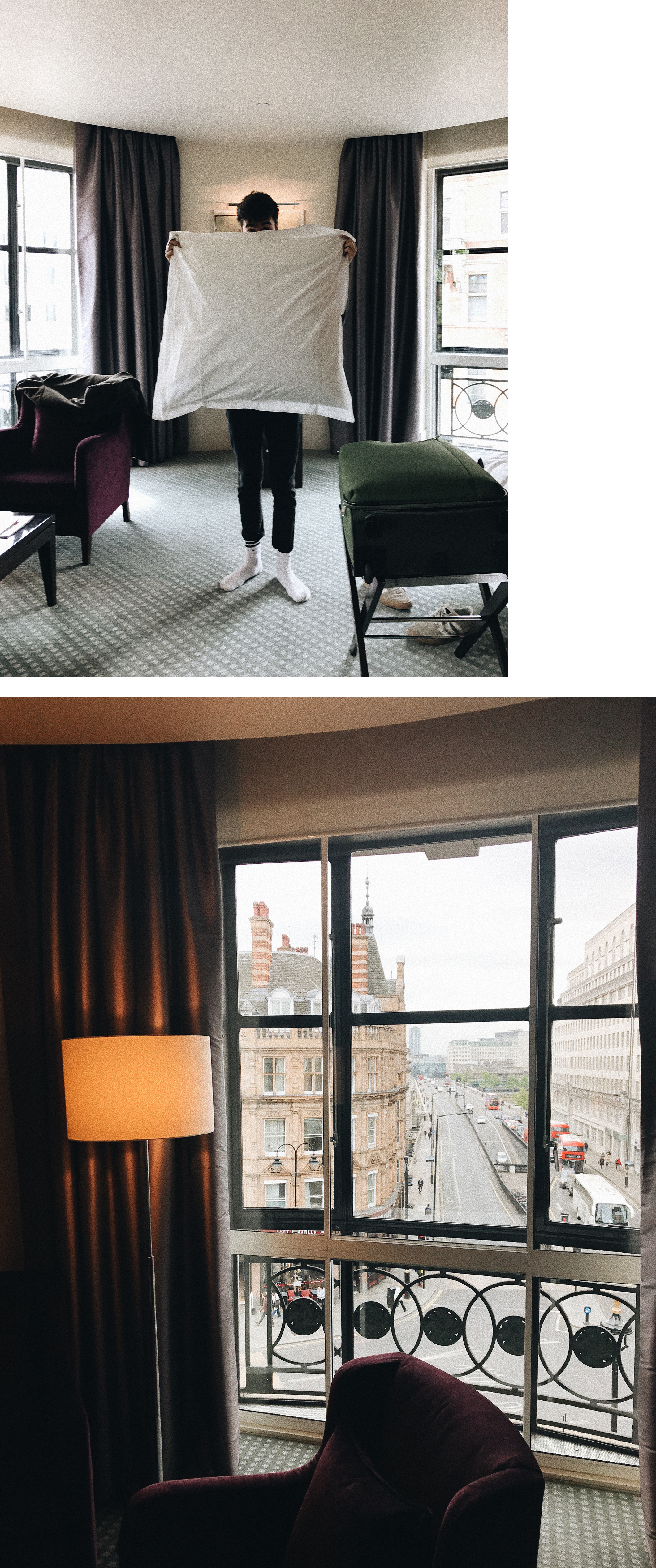 When we were finished bouncing around our room and tittering at each other (first adrenaline yo), we undertook the 20min walk towards Kingly Court for lunch. Fine kebab restaurant Le Bab was expecting us, and yes, we were as curious for that "fine kebab" thing as you probably are right now. Let me tell you: IT. IS. AMAZING.
We ordered some hummus as a starter, and I opted for the corn fed chicken shish, while the boyfriend got the fantastic herd wick lamb adana. The double cooked fries with fondue as a side is a real recommendation too. Seriously guys, go here and ENJOY!

Shopping time! On our schedule was Carnaby, a shopping area with global fashion brands, unique independent stores and even a few world-first concepts. Think cool brands like The Kooples, Cheap Monday, Urban Decay, Dr. Martens, Levi's Vintage, Benefit and Lazy Oaf! Sounds gooooood, right?
Find out what other places our wallet paid a little visit to! 🙂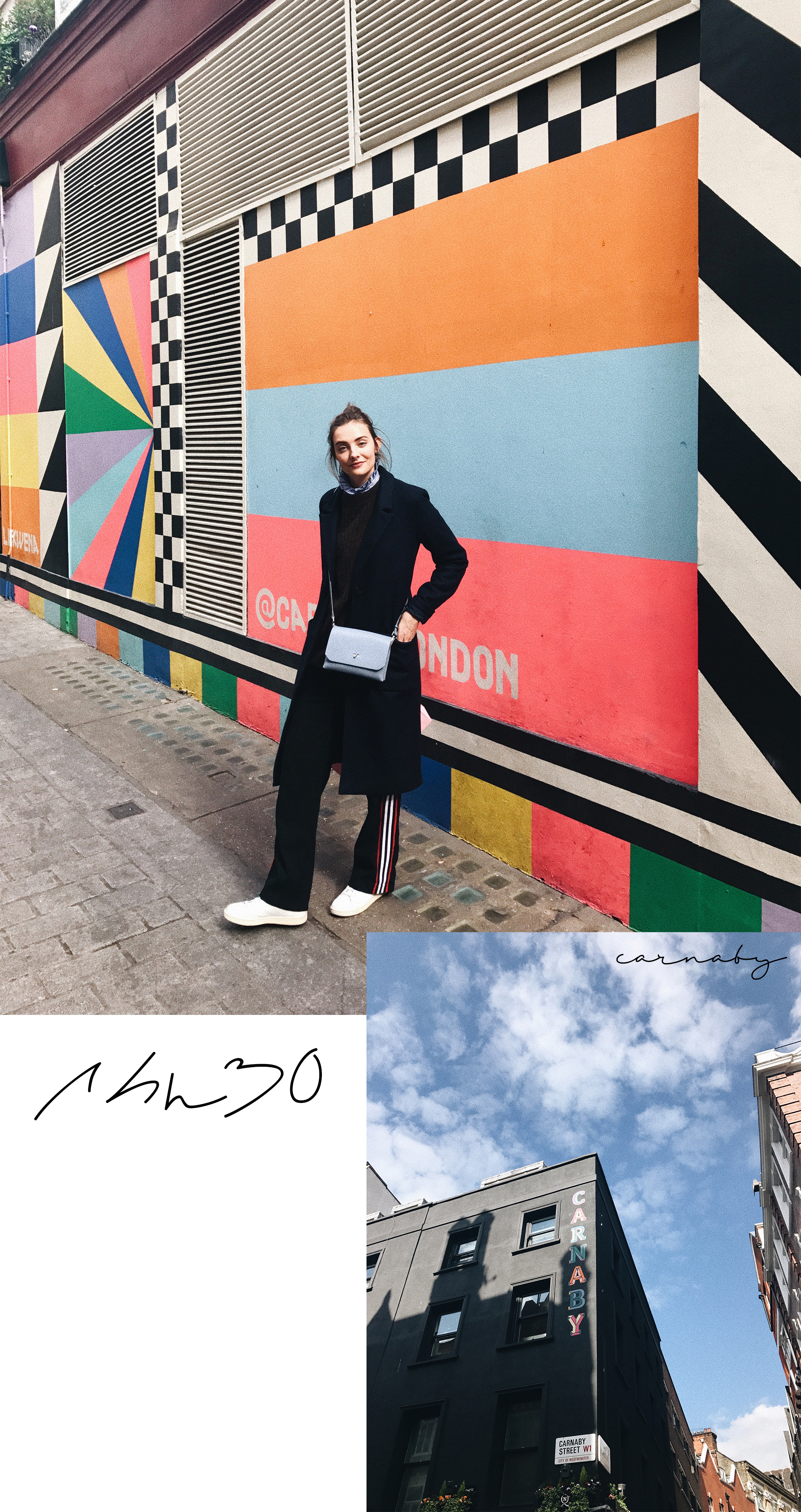 Our first stop: Estée Edit. I hadn't heard of it before, and maybe you don't know the brand either. A tiny introduction! Being less complicated and more budget-proof, Estée Lauder's younger section focuses on millennials that love instant-impact essentials.
This totally translates to their offer: a flash illuminator that improves your selfie skin, a flash photo lipgloss that make your teeth look whiter and cool shade transformer that you can use to darken (get the black one) or brighten (use the yellow one) your favourite lipstick. Kendall Jenner serves as the perfect ambassador for this selection, although I feel like her sis Kylie would be fit for the job just fine too.
They have only 1 actual store (in Carnaby!), but you can shop their range online as well. I stopped by for a quick foil face mask and to try that perfect selfie glow. Approved! Want proof? Scroll down a few photos and be amazed.

Still one of my favourite stores in the world of affordable and fun fashion: Monki! And since we still don't have a Monki store in Belgium, I keep on raiding the ones I can find when I'm traveling. A must-stop in Carnaby!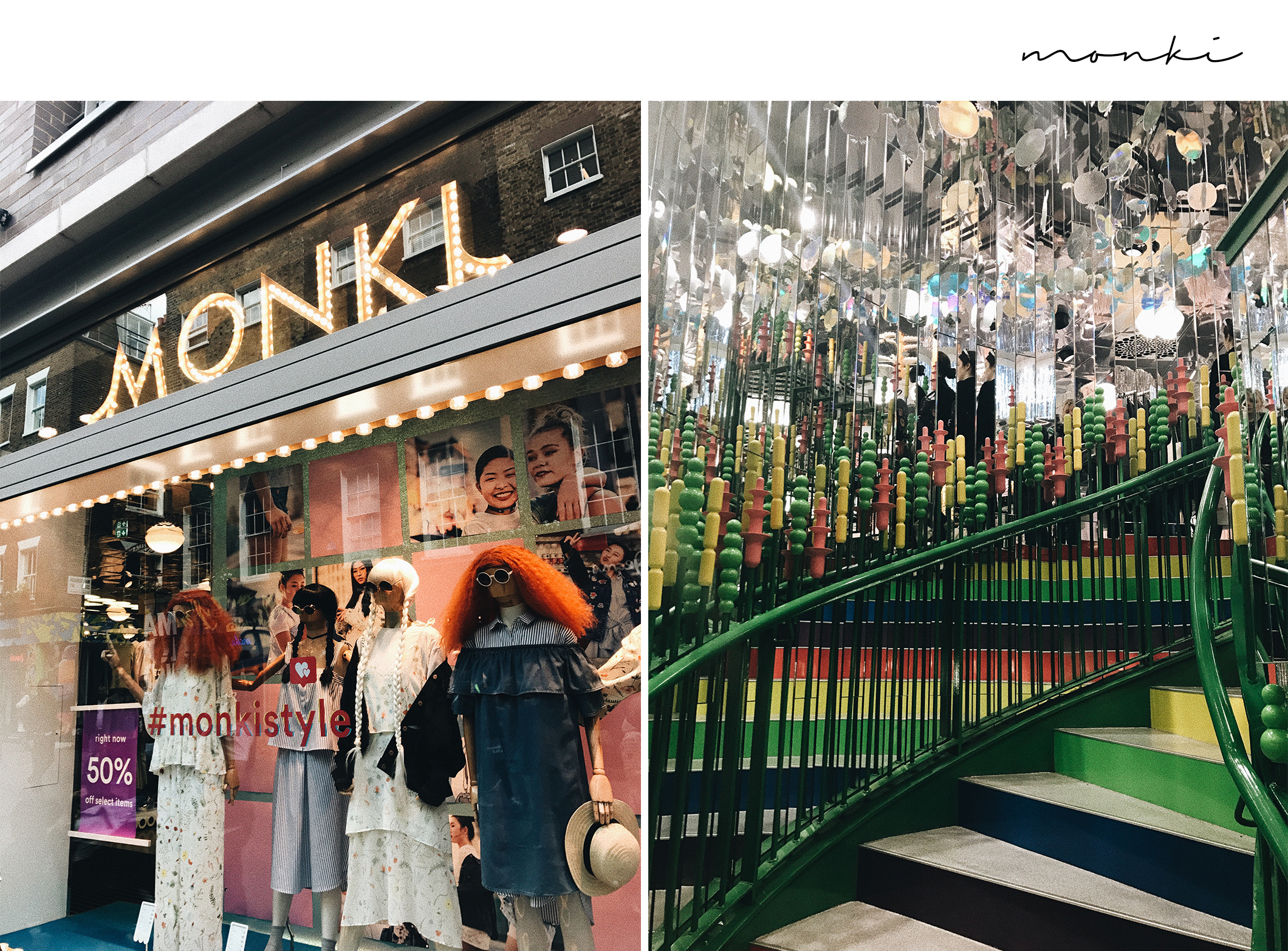 And Monki's crazy world seamlessly brought us to Skinnydip's equally crazy but slightly more pastel pink world! This London brand is all about fun accessories like phone cases, patches, clutches, jewellery, sunglasses and key chains. If you're up for something happy and unusual, here's your place.
I couldn't resist and got myself a pair of sunglasses and a laptop case!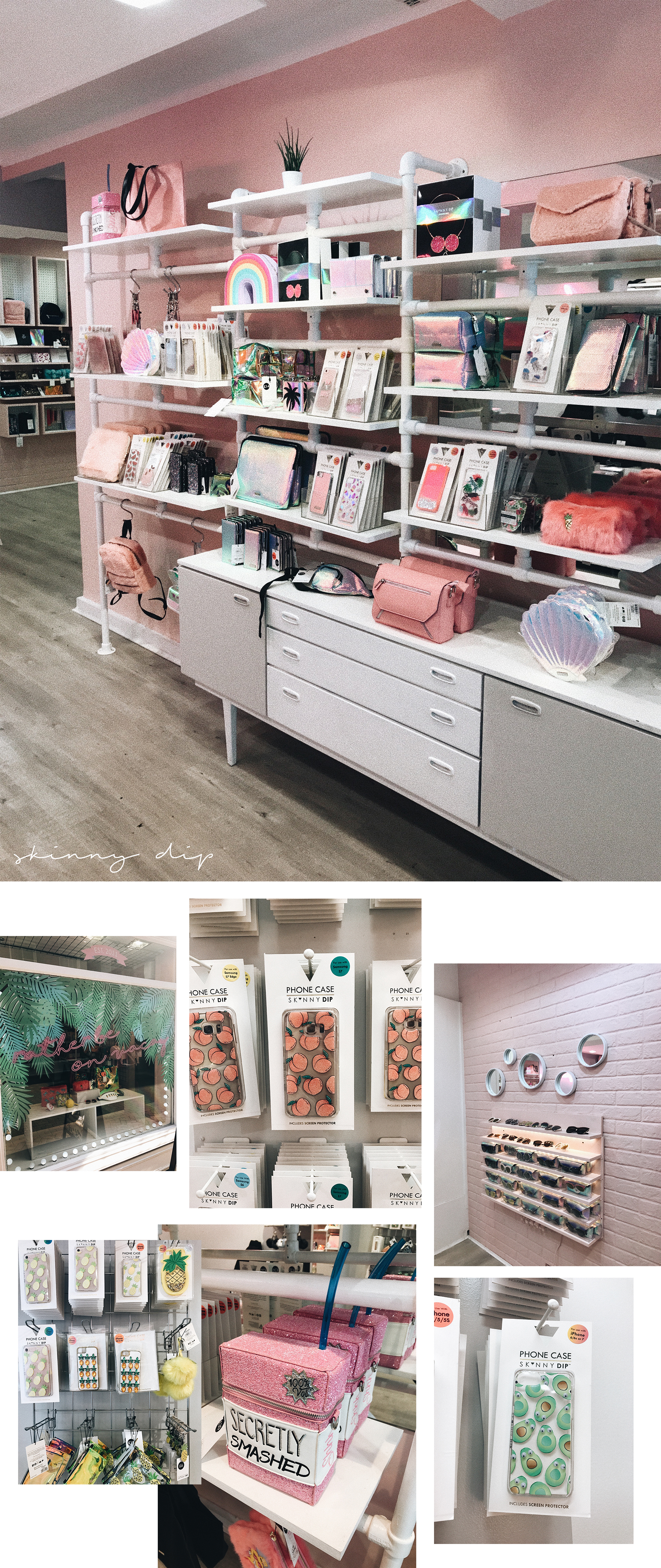 Aaaand there you have that Estée Edit signature glow! Told you it was amazing.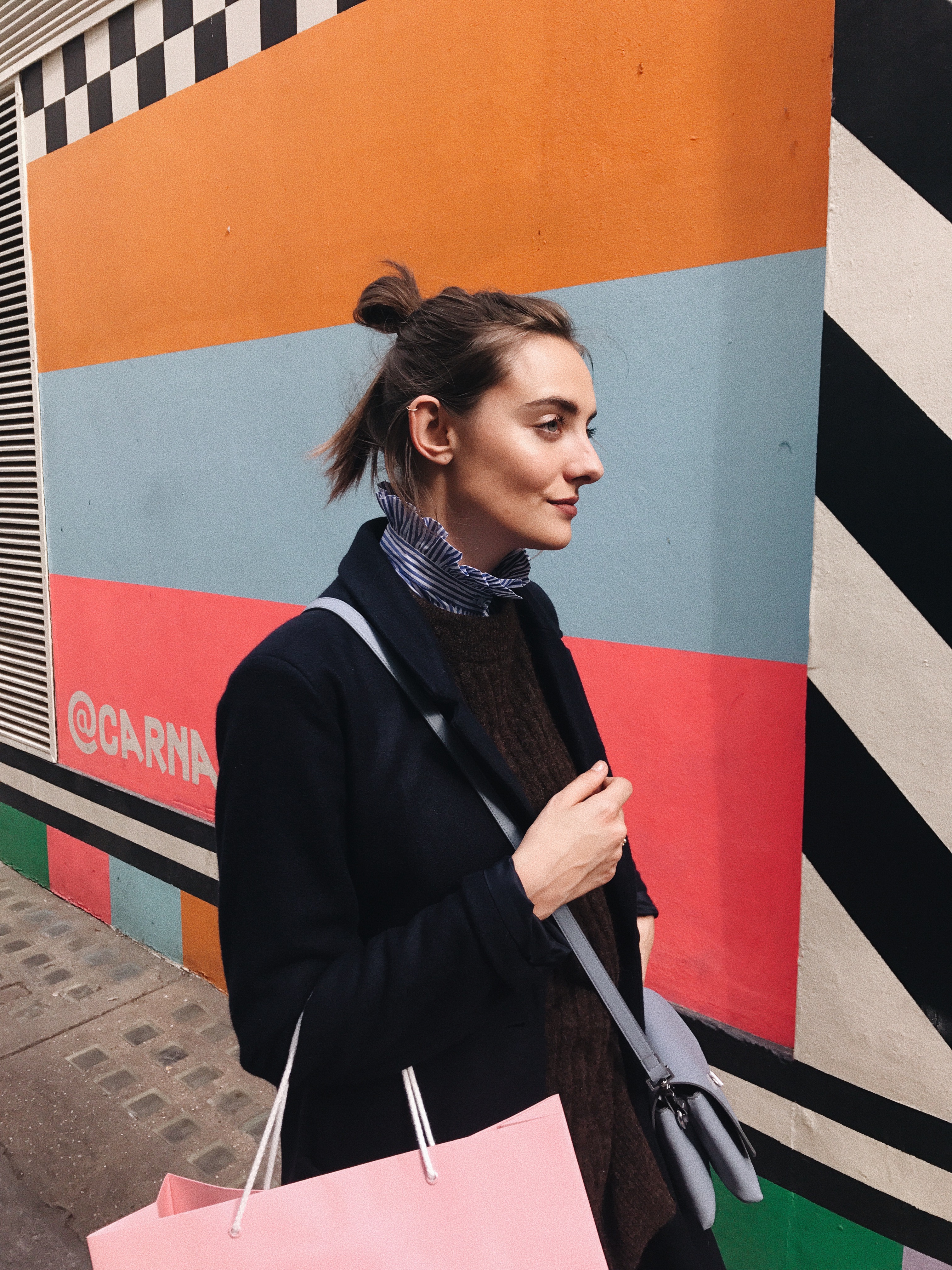 We quickly dropped by ST Studio as well – one of the 4 brands under SuperTrash. Although the brand might be slightly too feminine for me, the store itself served as a huge inspiration! Can I have the floors, clothing racks and floral compositions in my future house, please?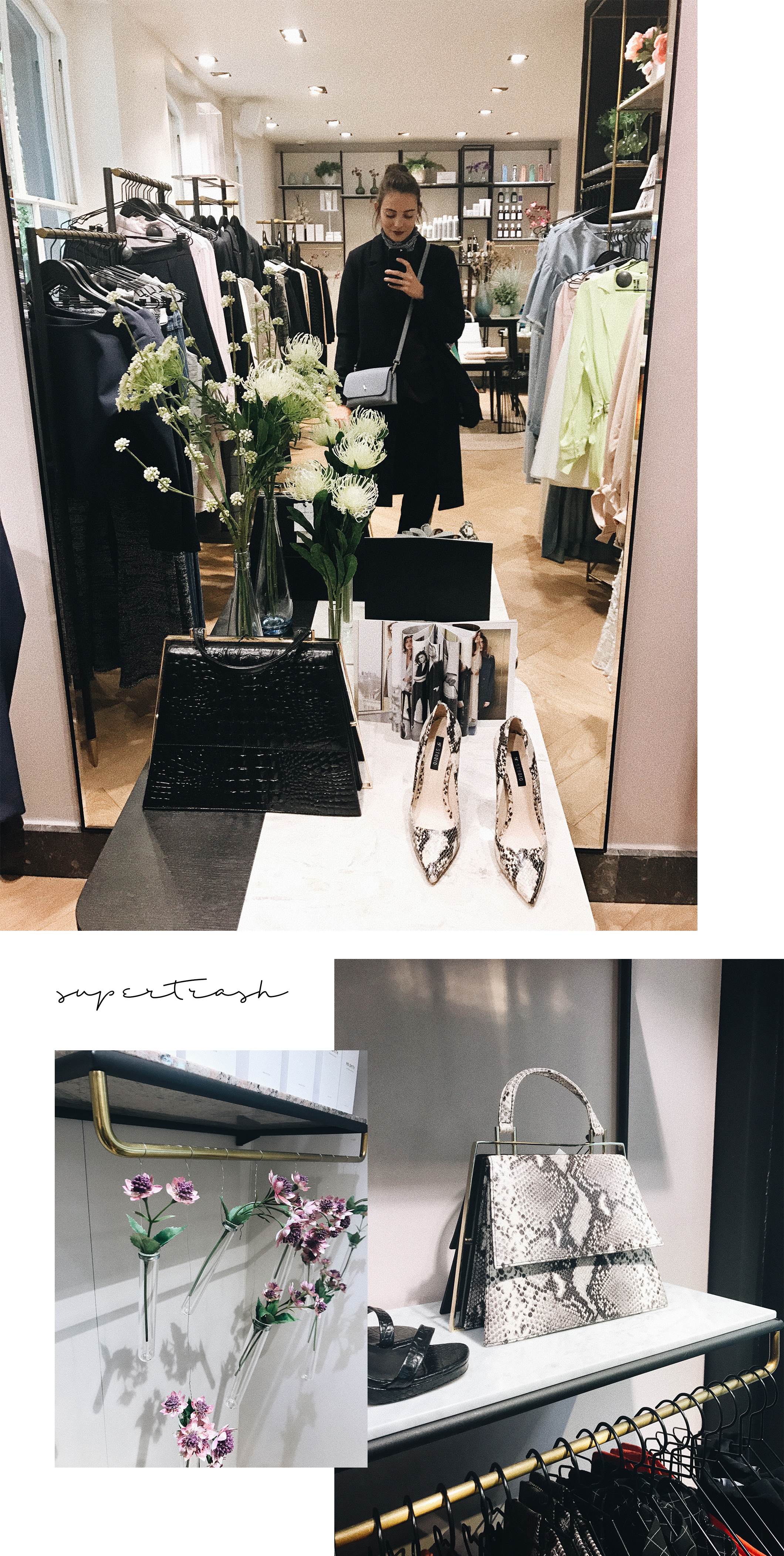 Our last stop was Shinola, a Detroit-based handcraft watch and leather company. They are extending their range to jewellery, leather bags, stationary (all of which you can personalize in their store!) and even BIKES.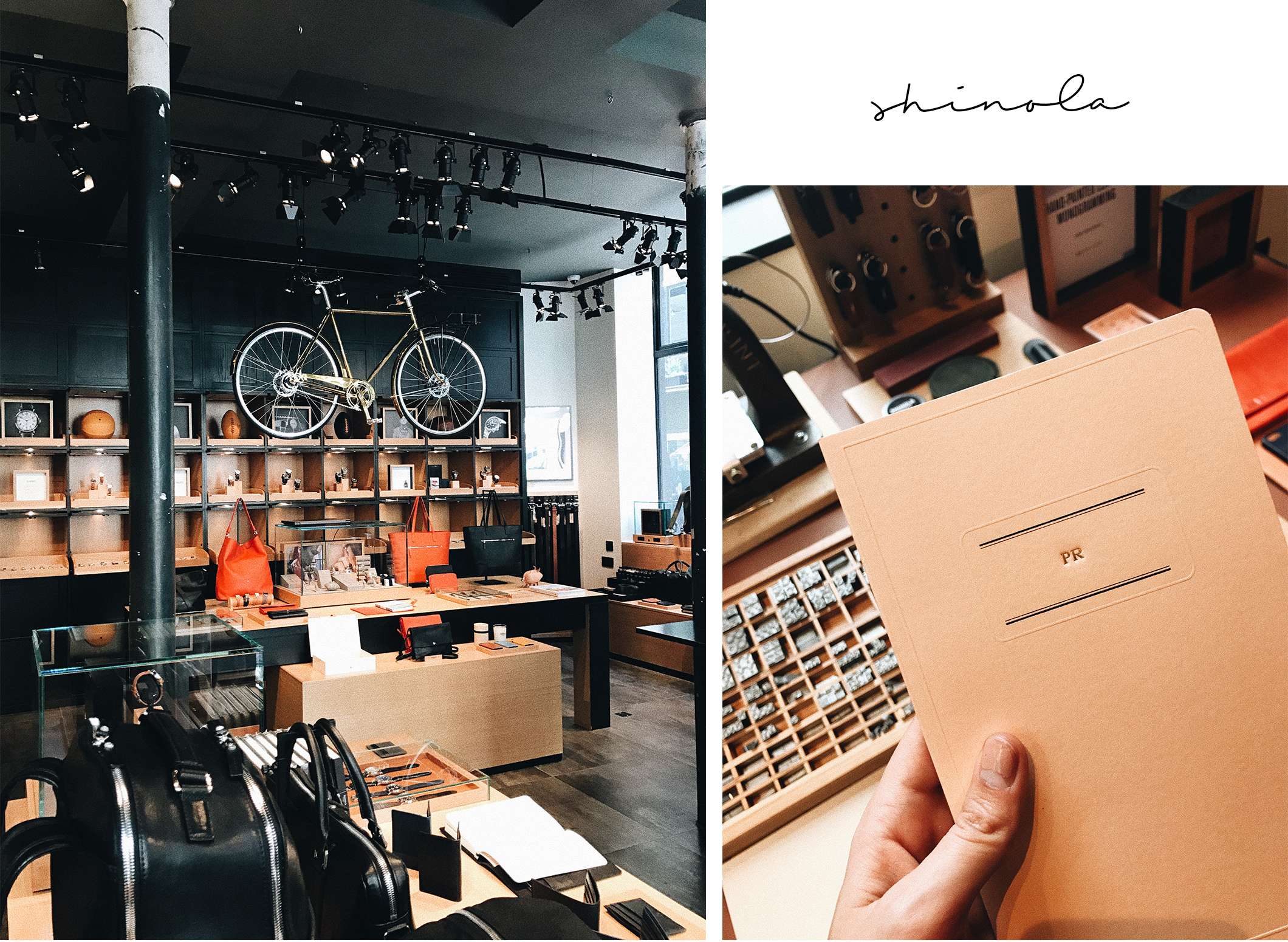 Time for a little wine break on a terrace! Unfortunately the sun didn't show that day, but hey, what was I expecting from London? We didn't even mind! <3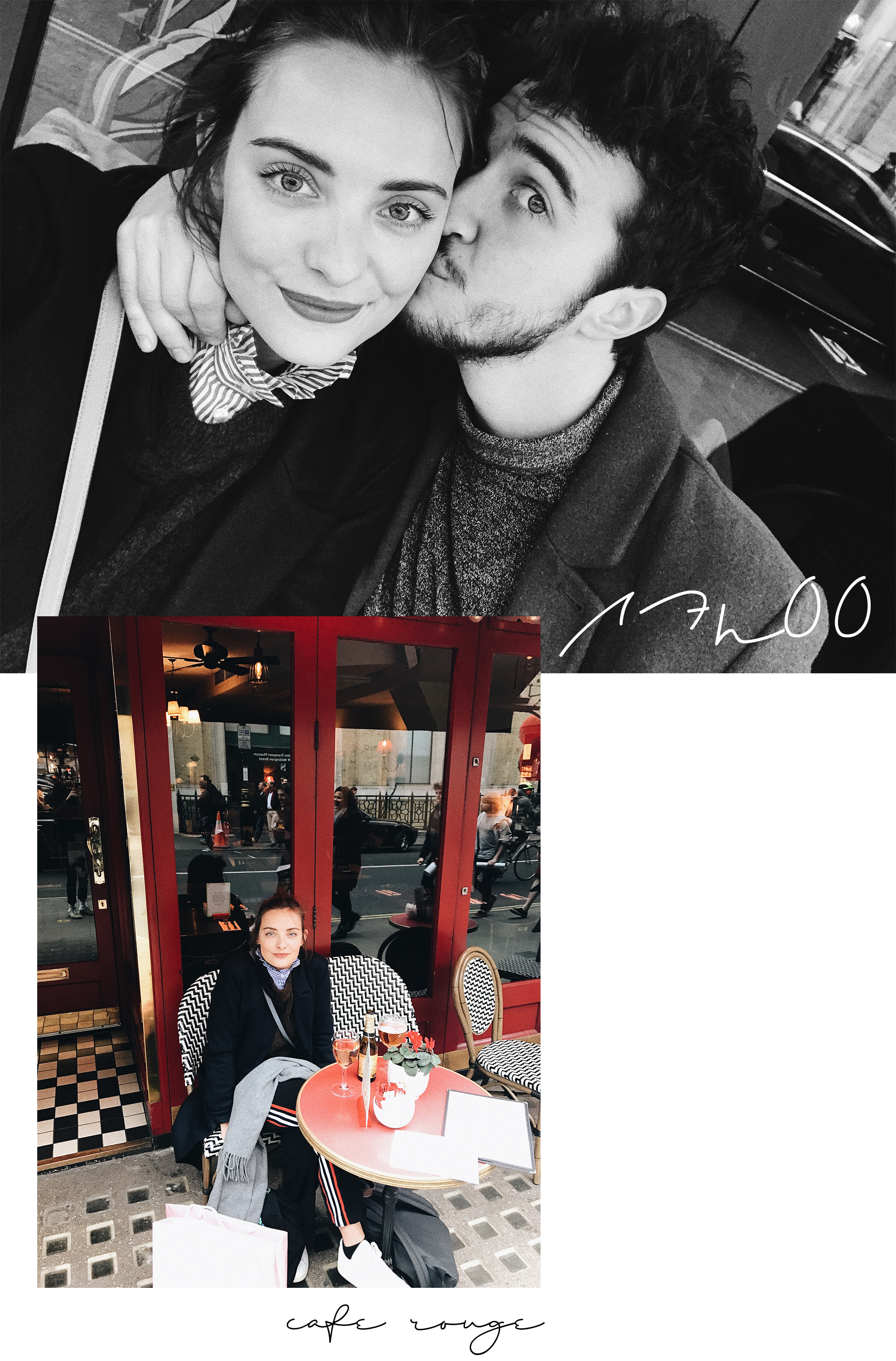 After our drink we quickly changed into something more fancy, becauuuuse dinner! We had a reservation at Temper, a BBQ and open fire pit restaurant with a splendid cocktail bar. You can see your food being prepared right in front of you, which is a unique experience! The waiter even convinced us to try some unusual things, such as goat, and we loved every bit of it. A recommendation!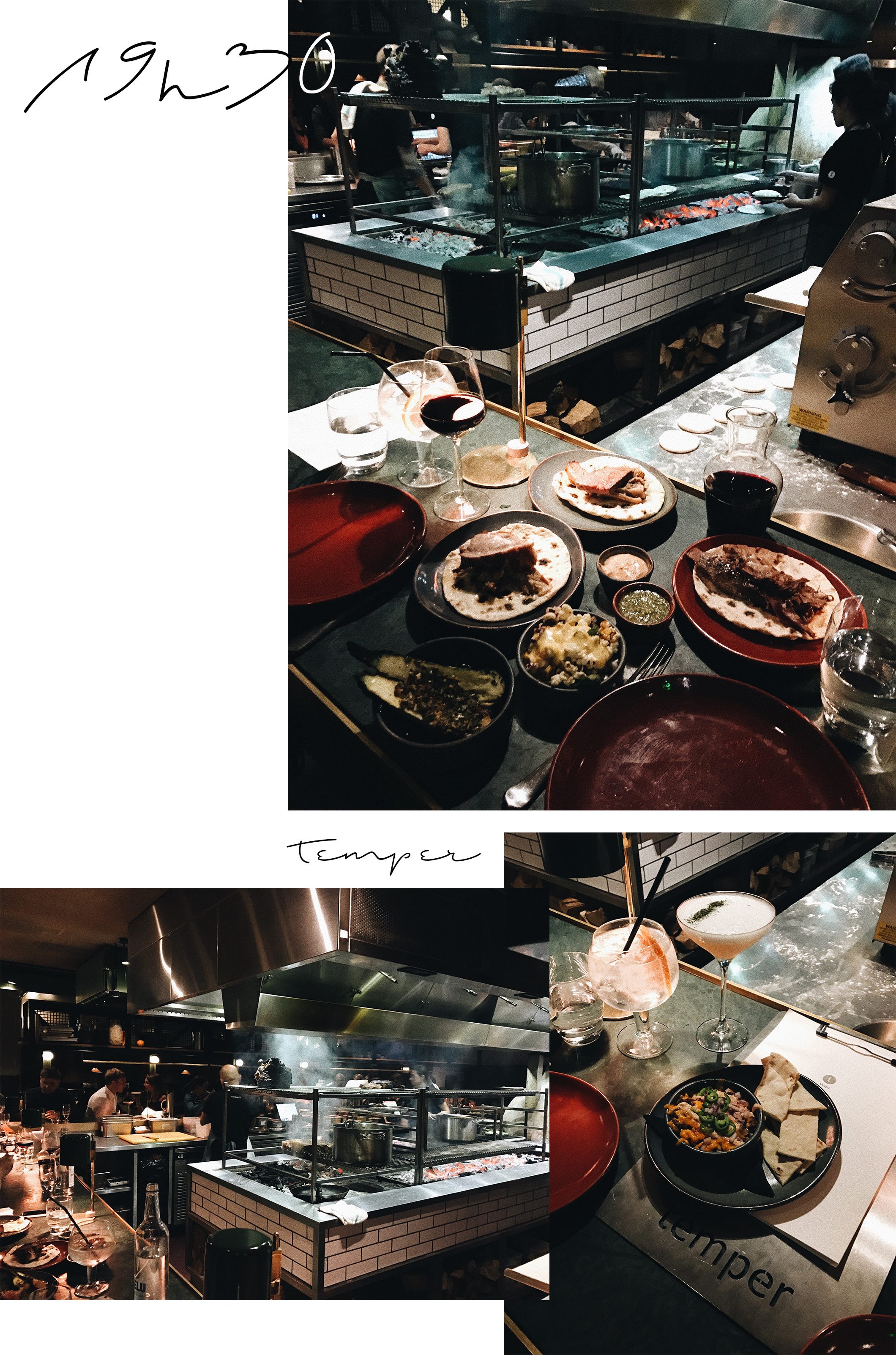 Et voila, that was our first day in London! Quite a day, right? I know, I fell asleep the minute I touched that hotel bed in the evening 🙂 Stay tuned for day 2 and 3! And plenty of outfits too!