Douze points pour… this original title! Great job, Pielaunio. Truth is that I have been QUITE enthusiast while producing content in London, so I'm kind of drowning in hundreds of photos I still need to edit and share. And drowning in work isn't exactly advantageous when looking for a suitable title. My apologies for this terribly lame solution!
Either way, you've seen my first London post yesterday so you've probably already spotted a few bits of this outfit! Our first day in the city was definitely the chilliest one, so I had to dig up some of my knits that I had actually already stowed away for next Winter. Too optimistic, so it appeared.
Luckily I won't be needing any knits this week! I'm currently on my way to a work trip in Cyprus with Eliza Was Here and temperatures are so not knit-proof. You won't hear me complaining. Follow me on Instagram for real-life sun updates!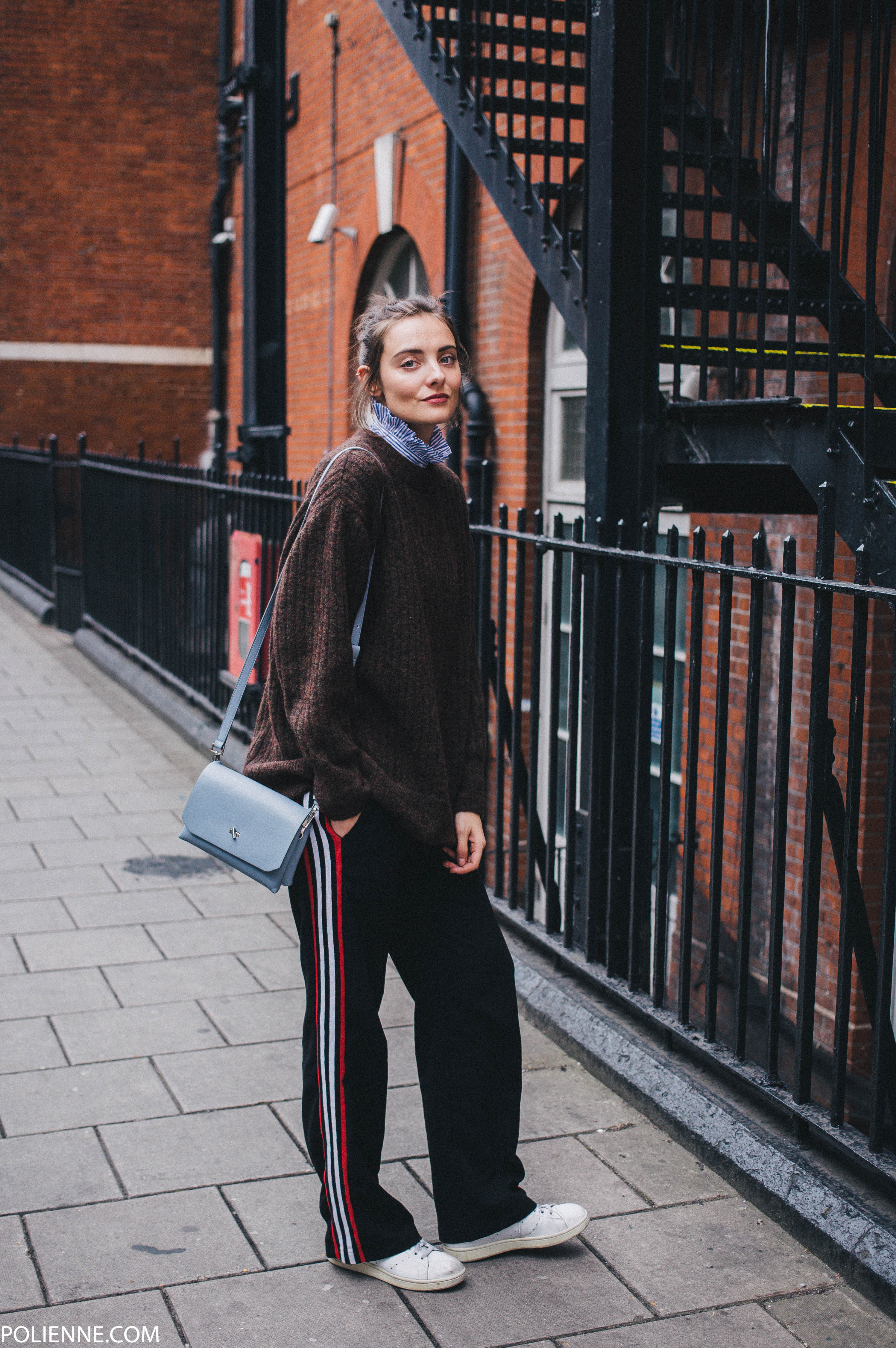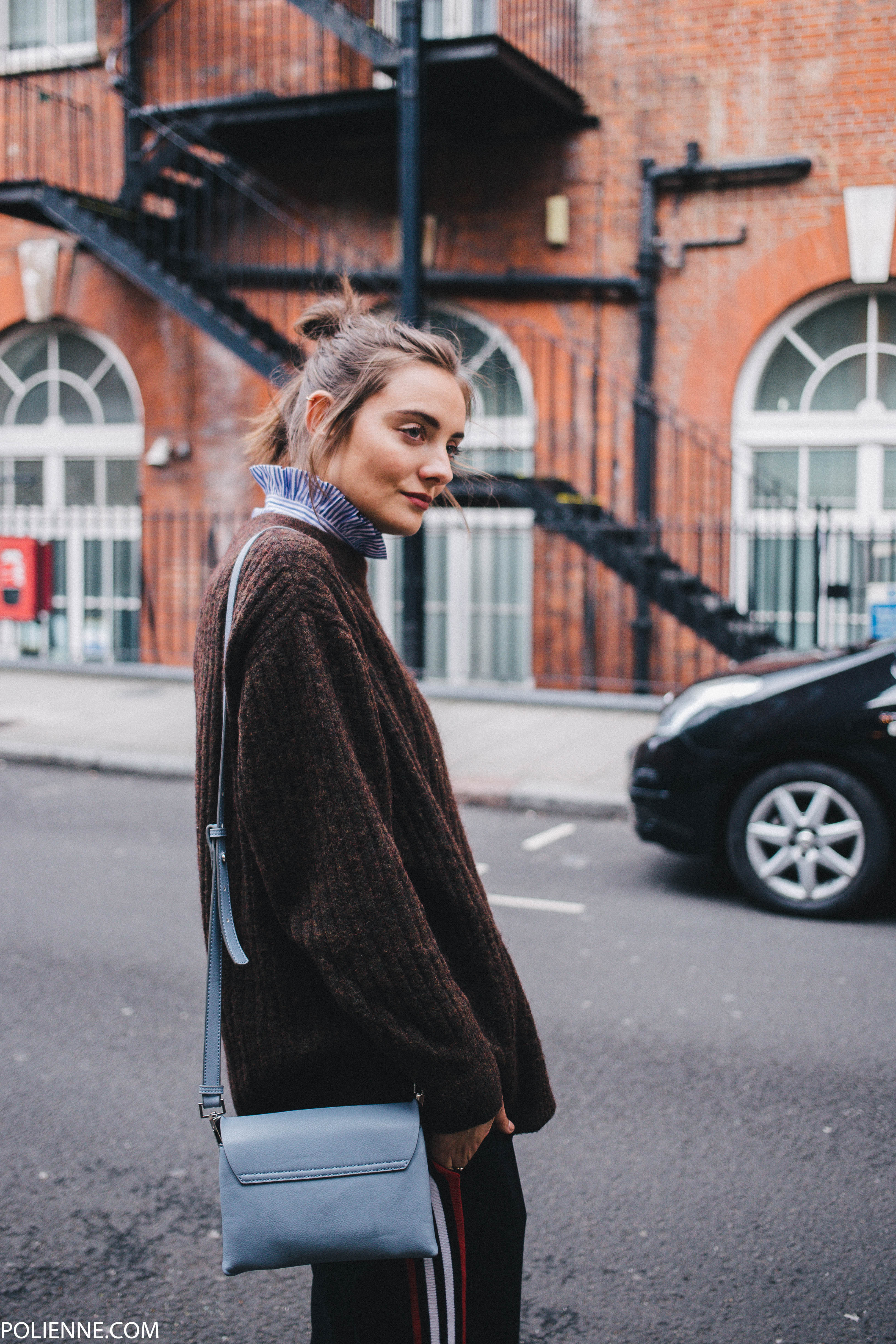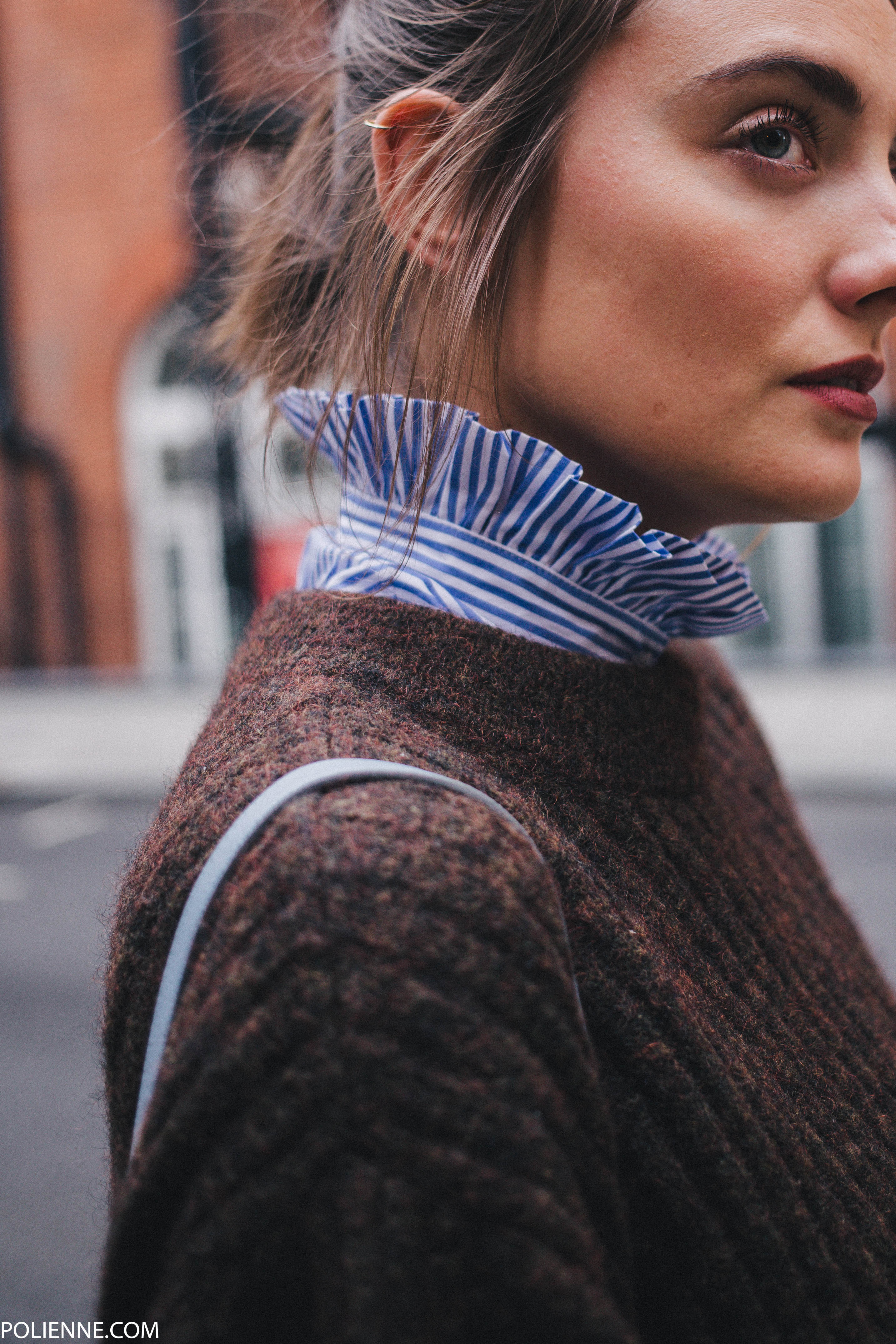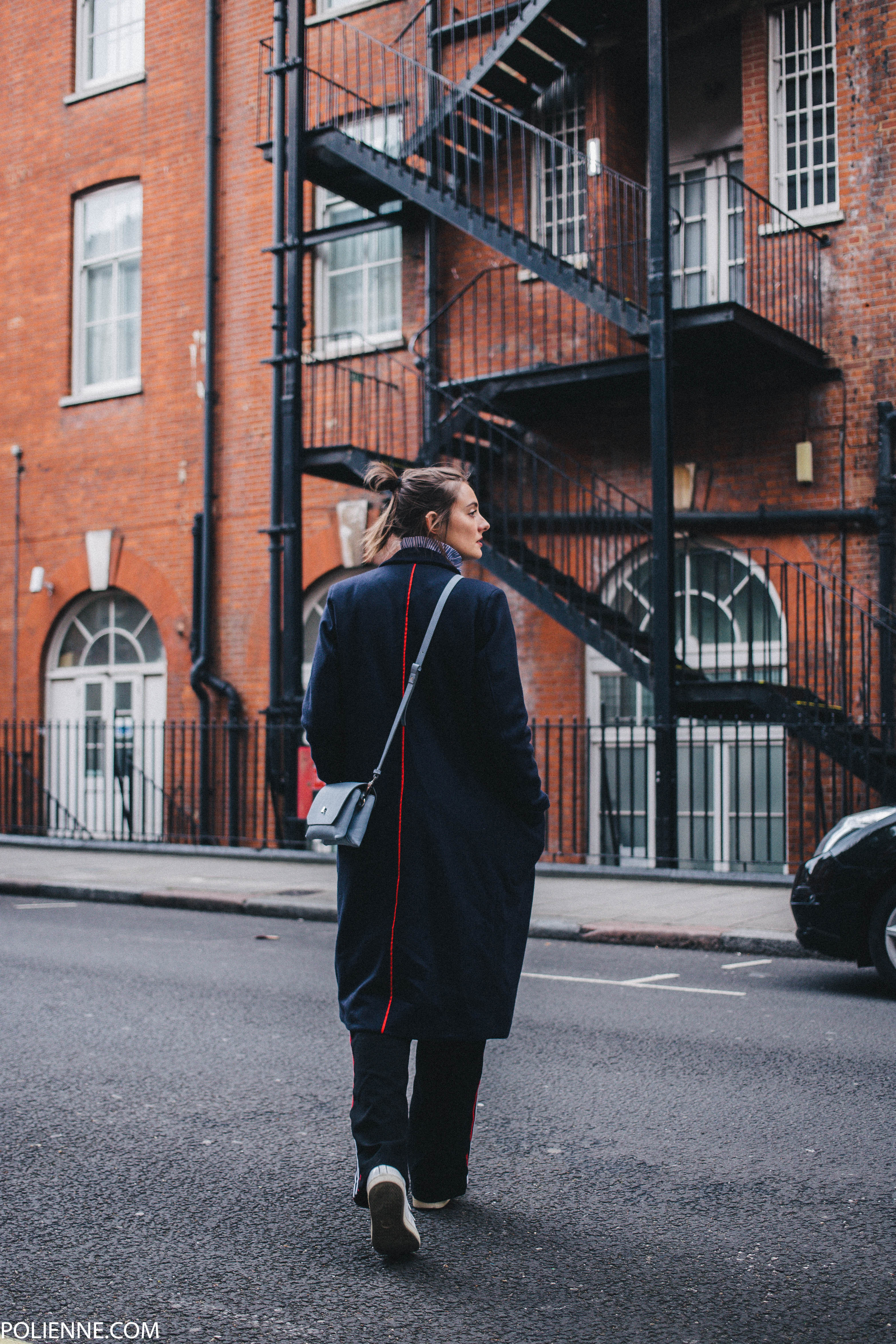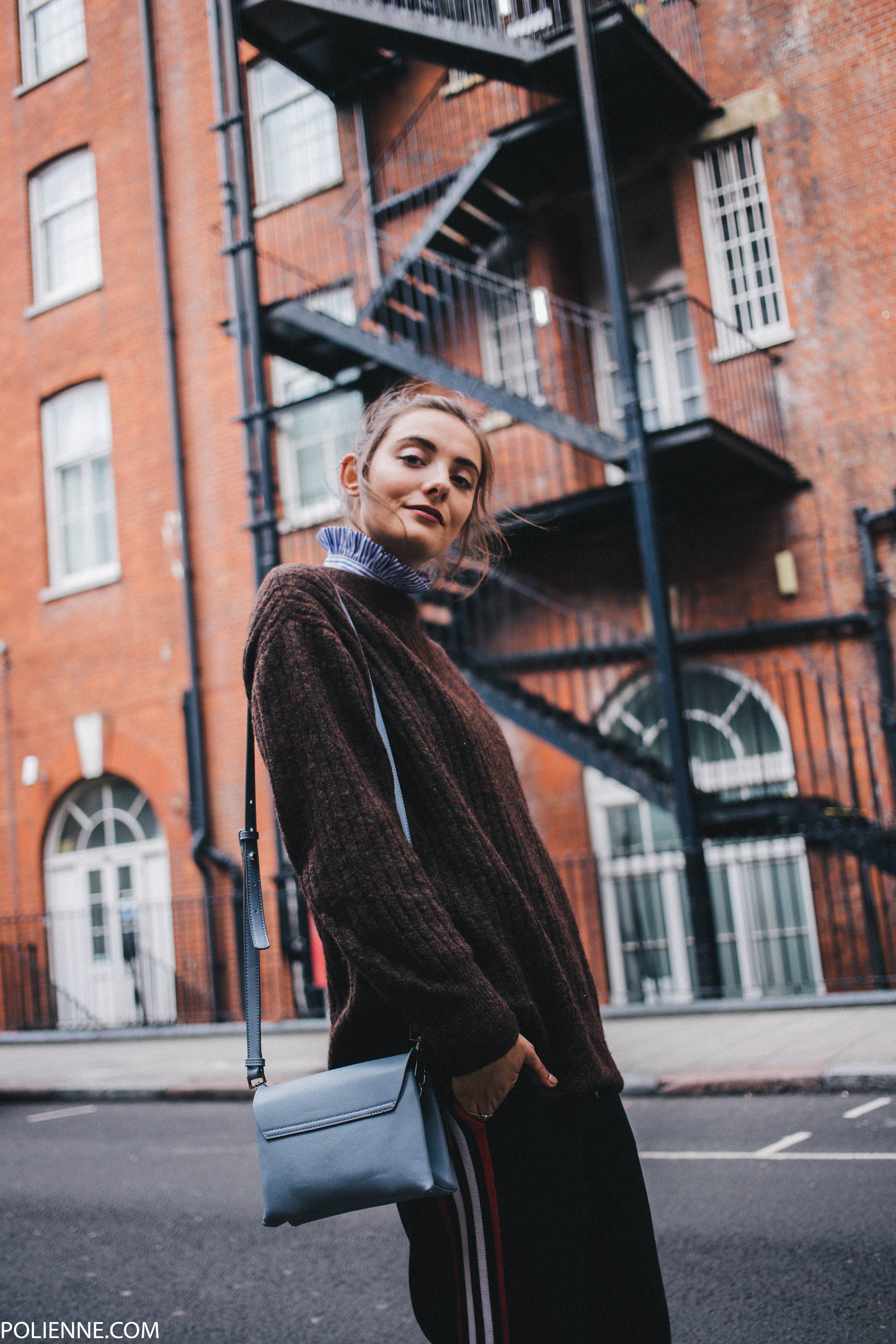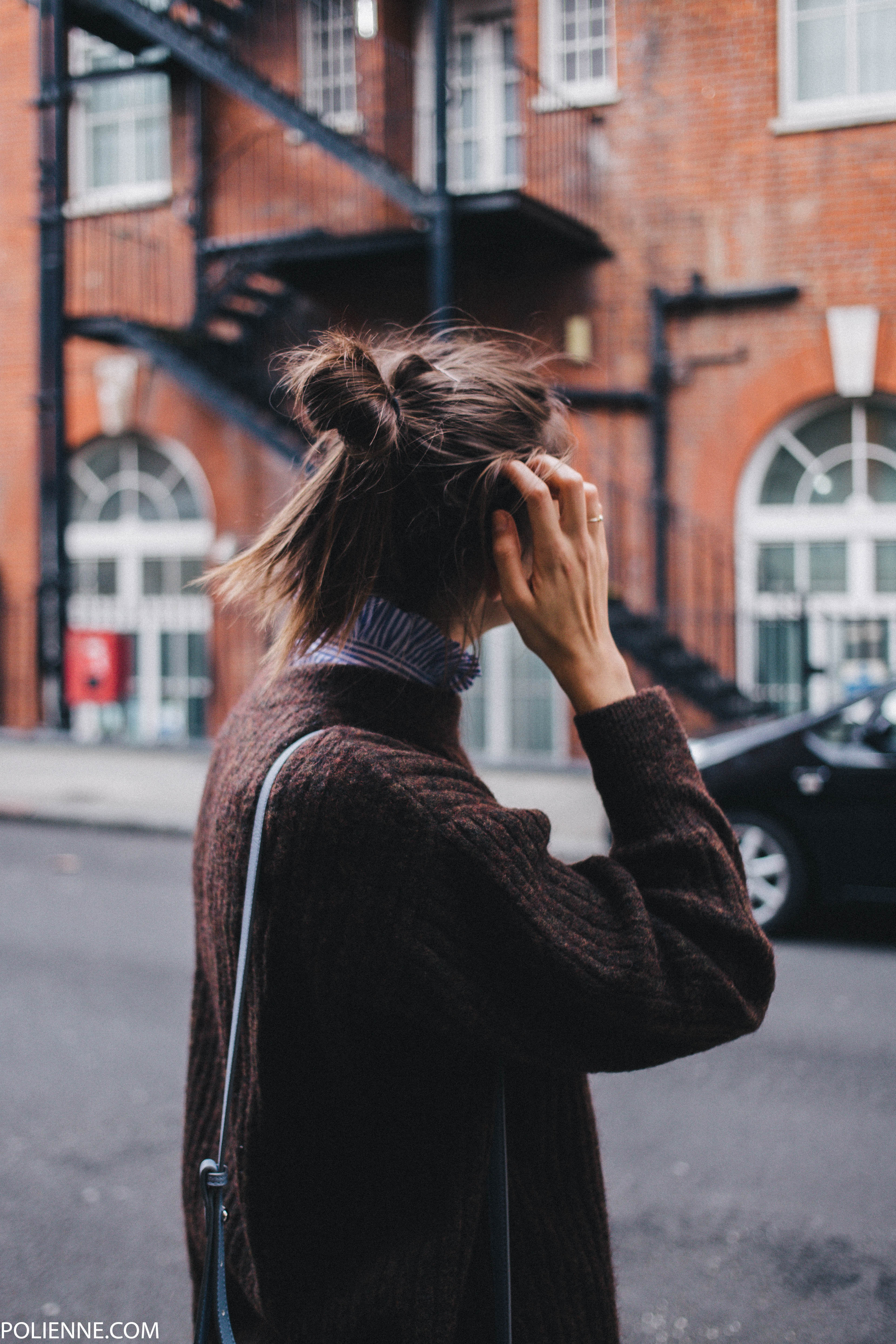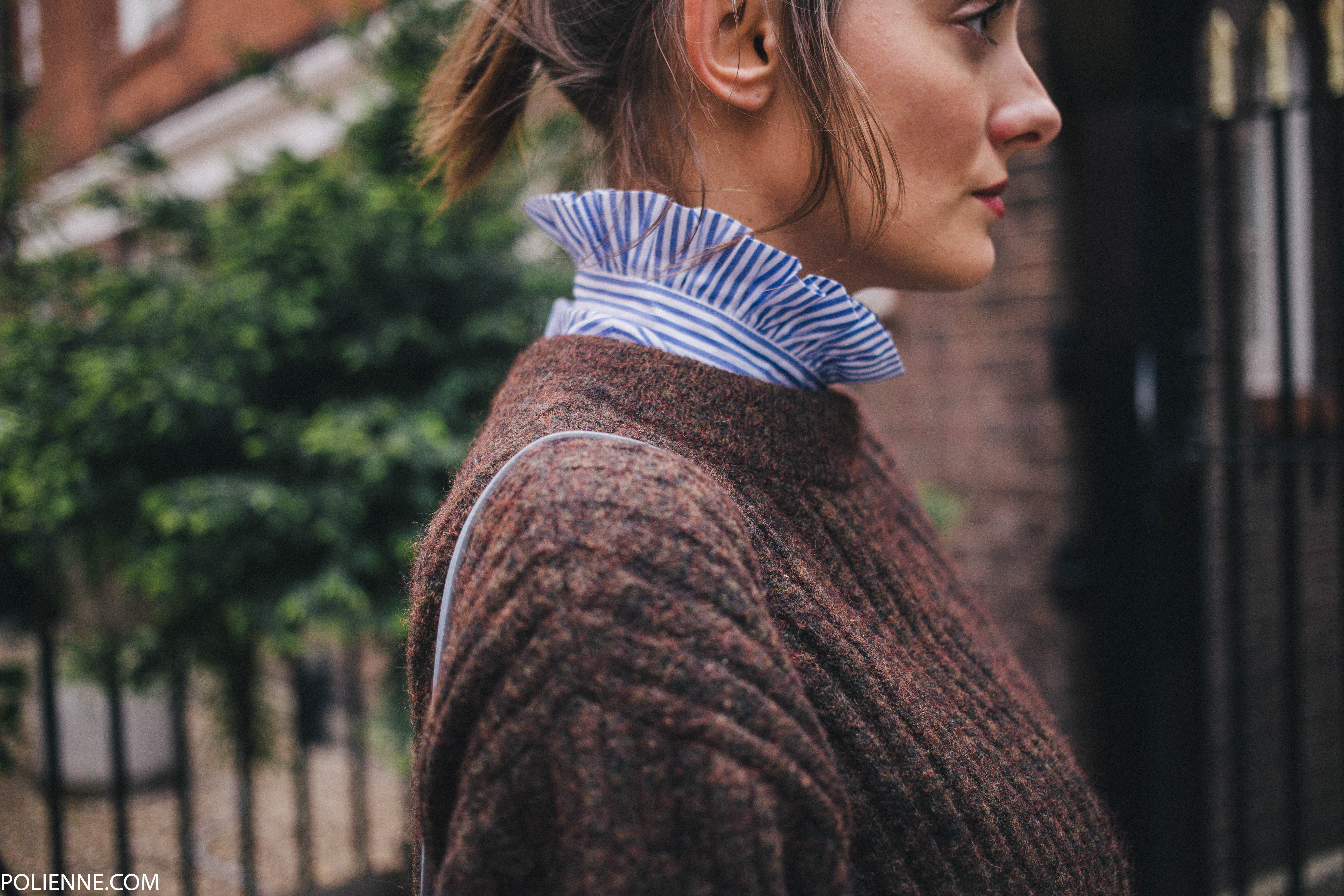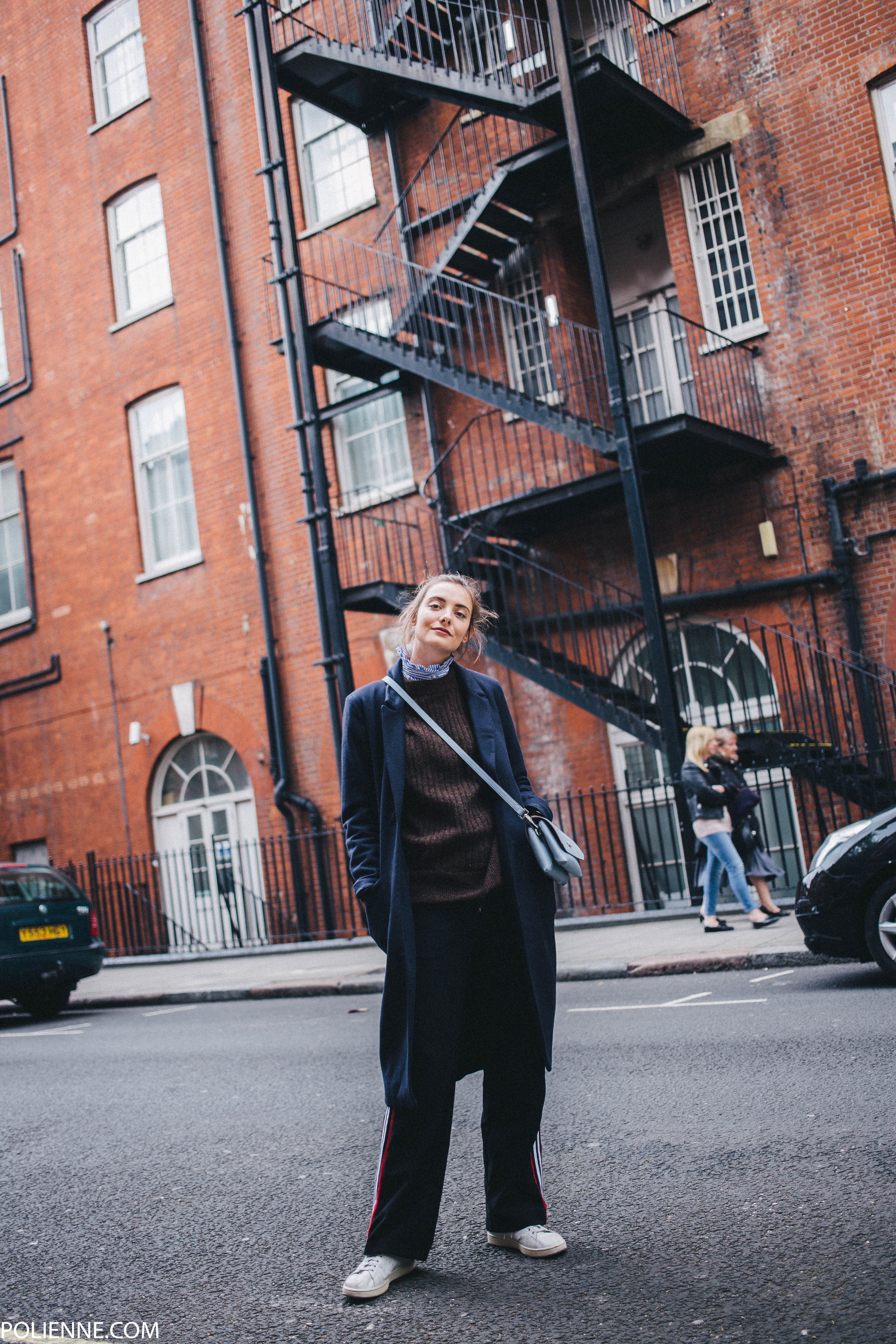 VILA c/o coat, H&M knit, MANGO trousers, IDIOT DU VILLAGE c/o separate collar, TOPSHOP bag, ADIDAS vintage sneakers