"Does she still remember her blog's password? Can she still write? Is she actually still alive?" are some of the questions that might have popped into your mind the last few weeks, or months, when scrolling through my beloved Polienne. Here's a little update on why you aren't hearing so much from me these days.
Not sure where to start here, but I feel a bit like today's outfit: quite neutral, not too loud and kind of blending in. Oh, and definitely wanting to be wrapped in a huge teddy blanket 24/7. The problem is that it's not just today's feels; it's been there for a while now! And how I hate to admit it, it has everything to do with work.
What started out as a fun hobby 10 years ago, is my full time job these days. I call it digital content creator and although that does sounds a bit vague, it's because I unfortunately can't call myself a full time blogger anymore. The public's interest has shifted from reading blogs to scrolling through Instagram, so earlier this year I decided to reschedule my time, skip what just doesn't help my business grow and focus on what's currently in demand. That unfortunately means Instagram. If I would be able to live off my blog alone, I'd happily do that! So although I totally could have predicted it, the big move unfortunately hasn't made me a lot happier. Instead, it's just draining my energy most of the time.
I guess I'm in need of a new challenge, a new fresh, exciting thing to happen in my life, but I'm not quite sure what that could possibly be. So I'm currently in this weird twilight zone of not fully enjoying my work and being pretty tired/ill/uninspired all the time, while having no clue about potential solutions. And half of my friends getting babies and the other half moving to Canada isn't exactly helping either 🙂 Let's call it a tiny late-quarter-life-crisis and remember that nothing lasts forever!
Glad I could let that out for a moment, ha. How about a quick talk about the outfit featured here as well? It deserves at least some sentences as it's one of the first looks in months that I wore, randomly photographed & used for a good old outfit post. Special moment y'all!
So, as said before: a very neutral and easy look that's actually all about some timeless Autumn staples. A huge teddy coat (the trend is still going strong and is here to stay, I'm telling you), the perfect pair of high waisted cropped denim, a ribbed longsleeve, a cool pair of loafers with a fun touch and a cute clutch bag that you can use for day and night looks. This look feels super peaceful to me, which really satisfies me. Maybe it's just the mood I'm in, but lately I've been leaning more and more towards neutral and classic instead of colourful and eclectic.
Well, that's about it I guess. I haven't written rambled in so long & I think I could just keeeep on going. Scroll down for more pictures & all of the outfit details!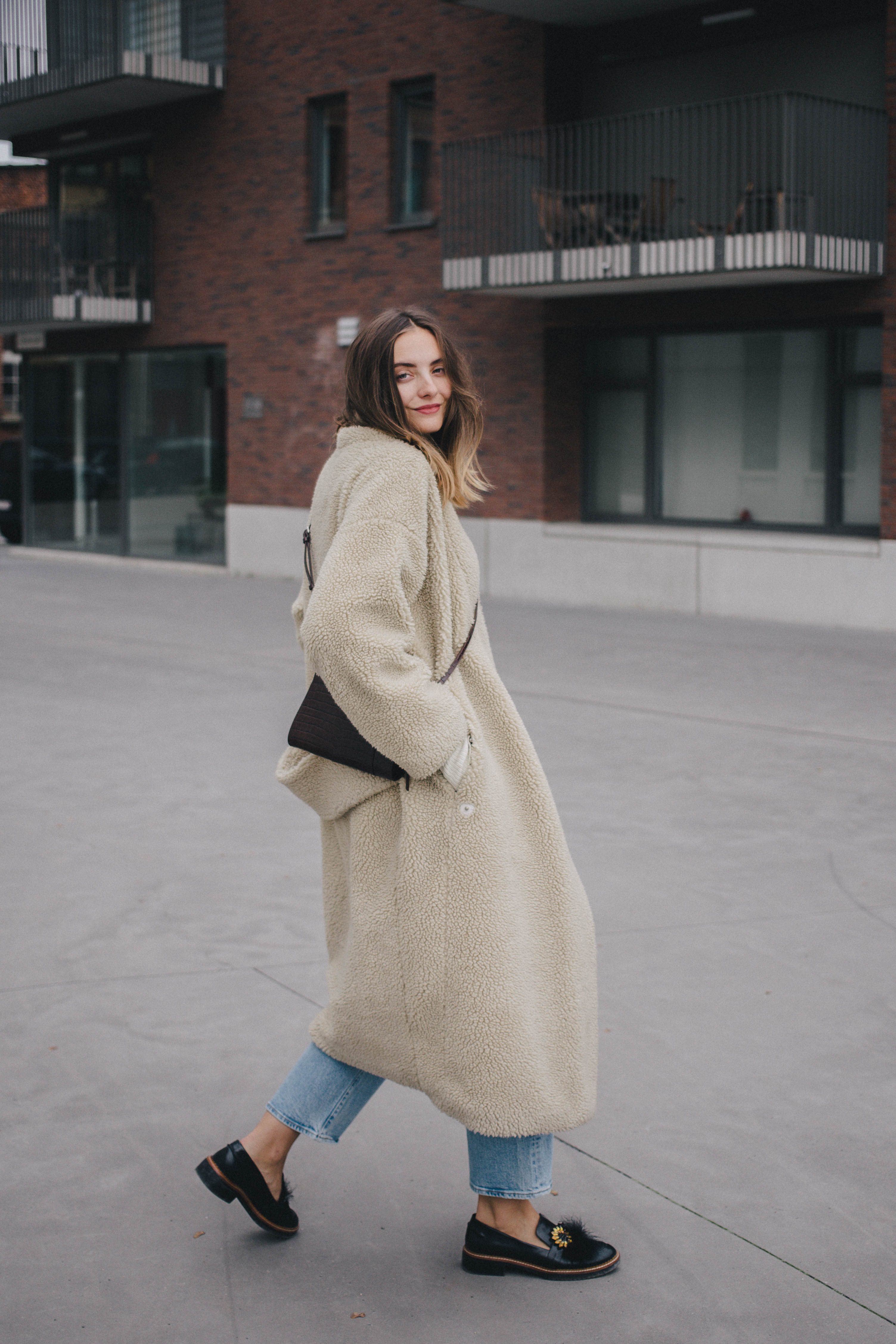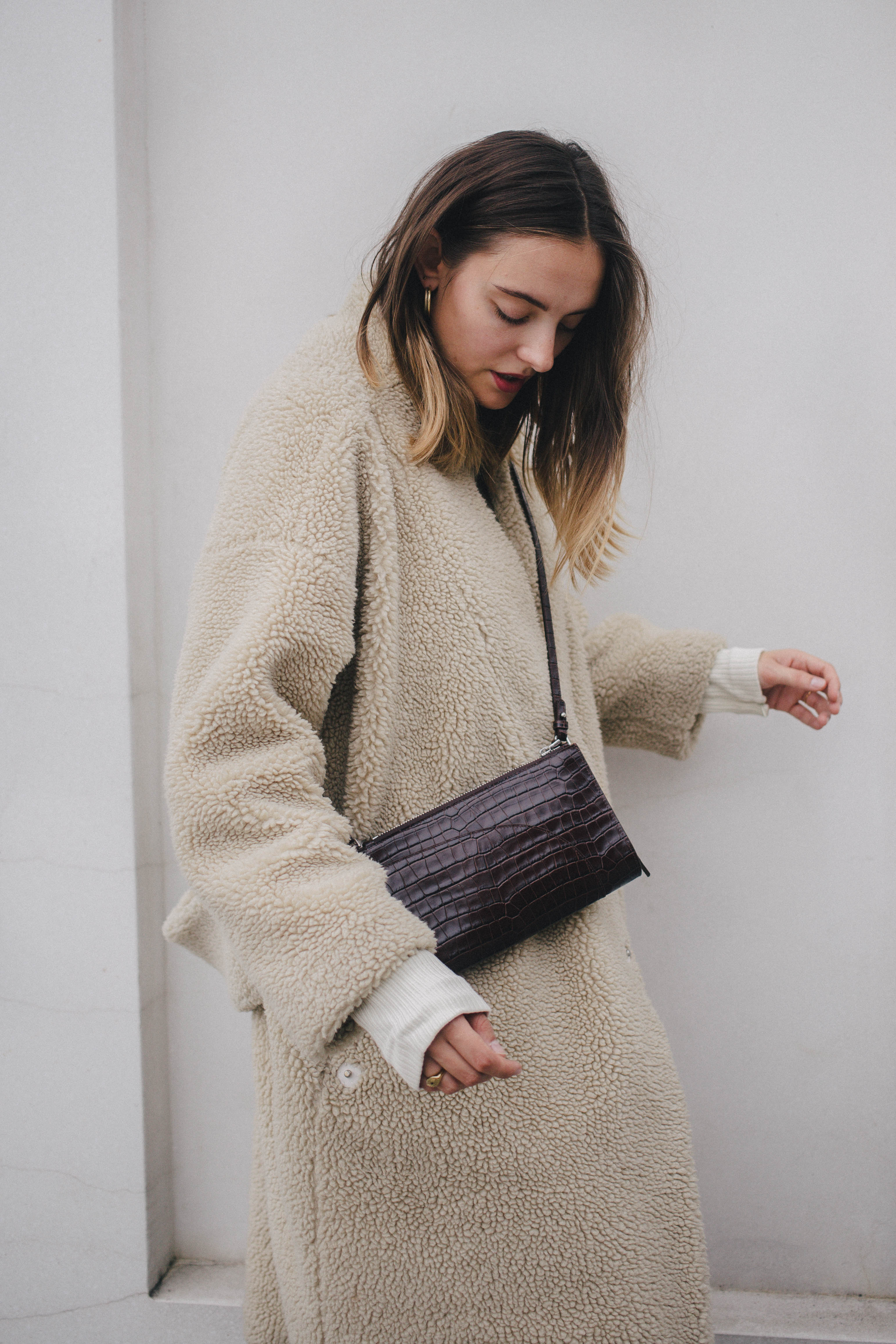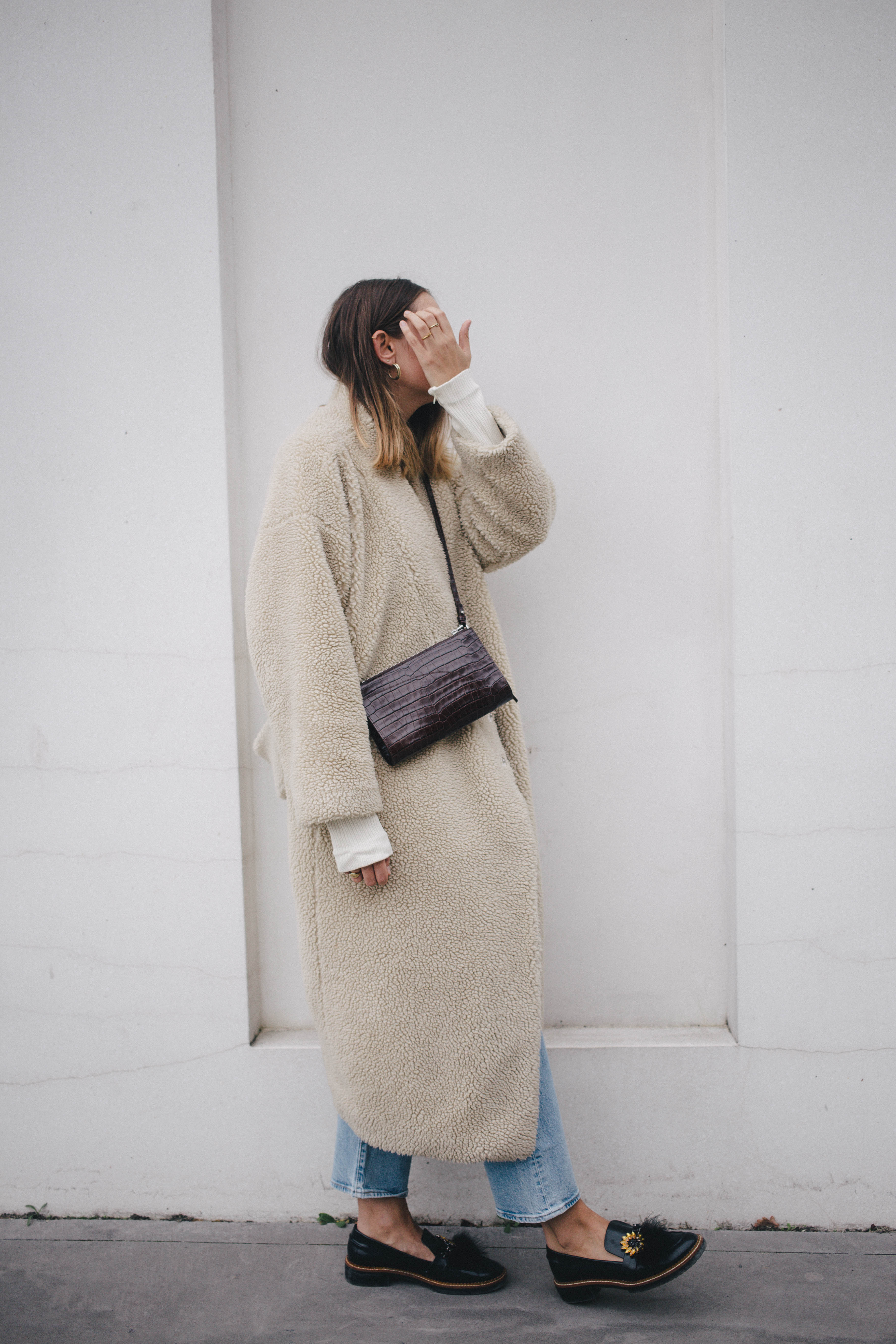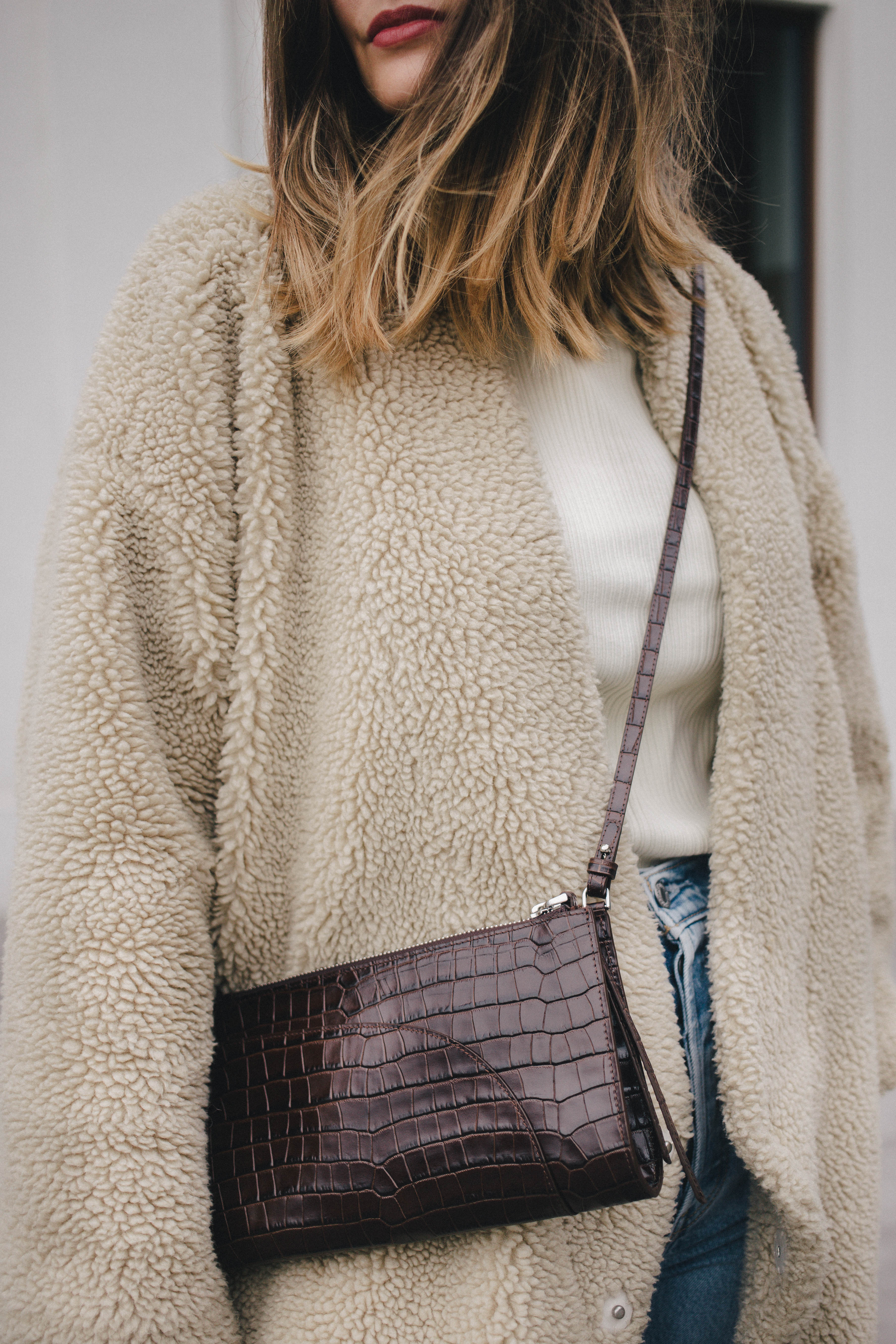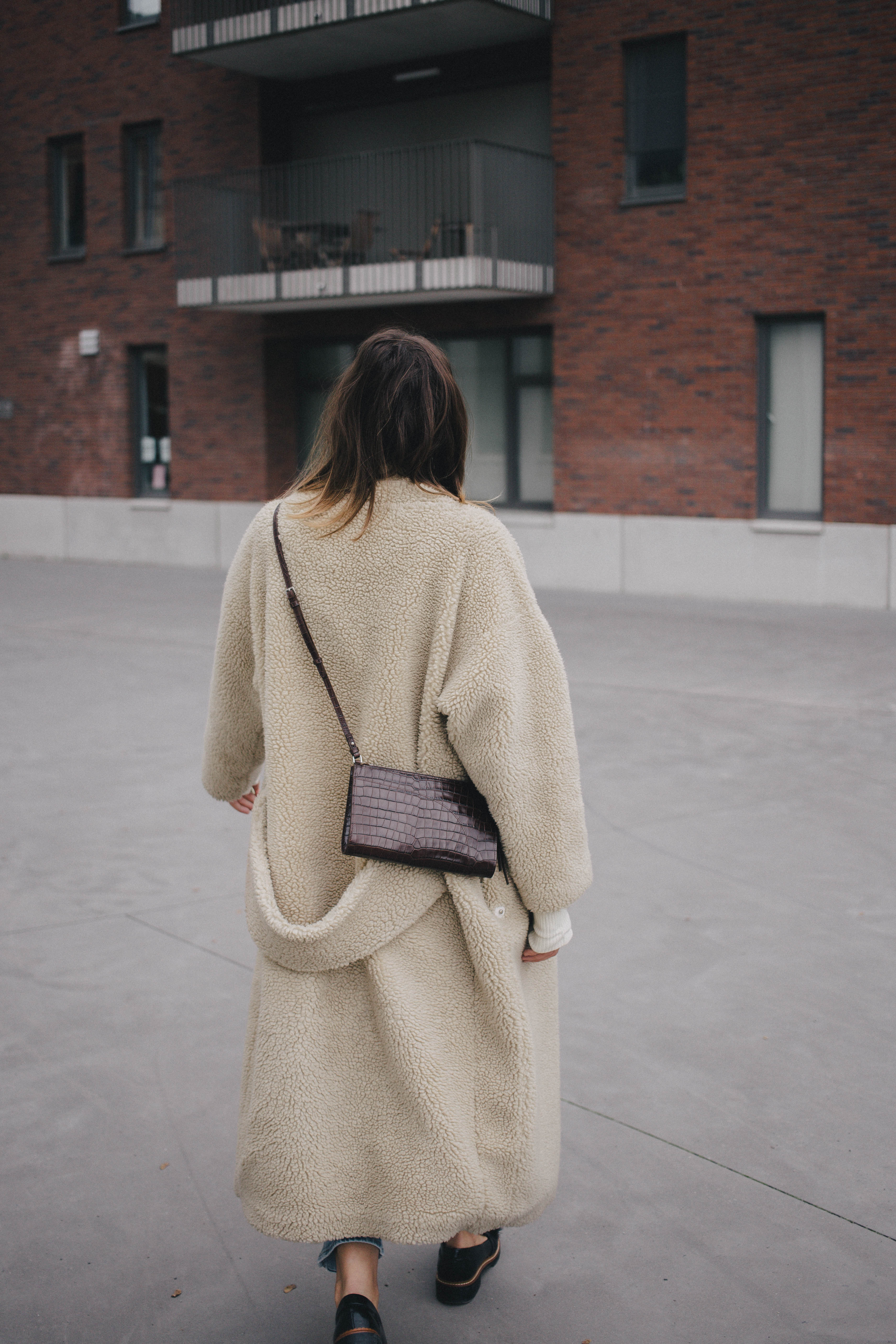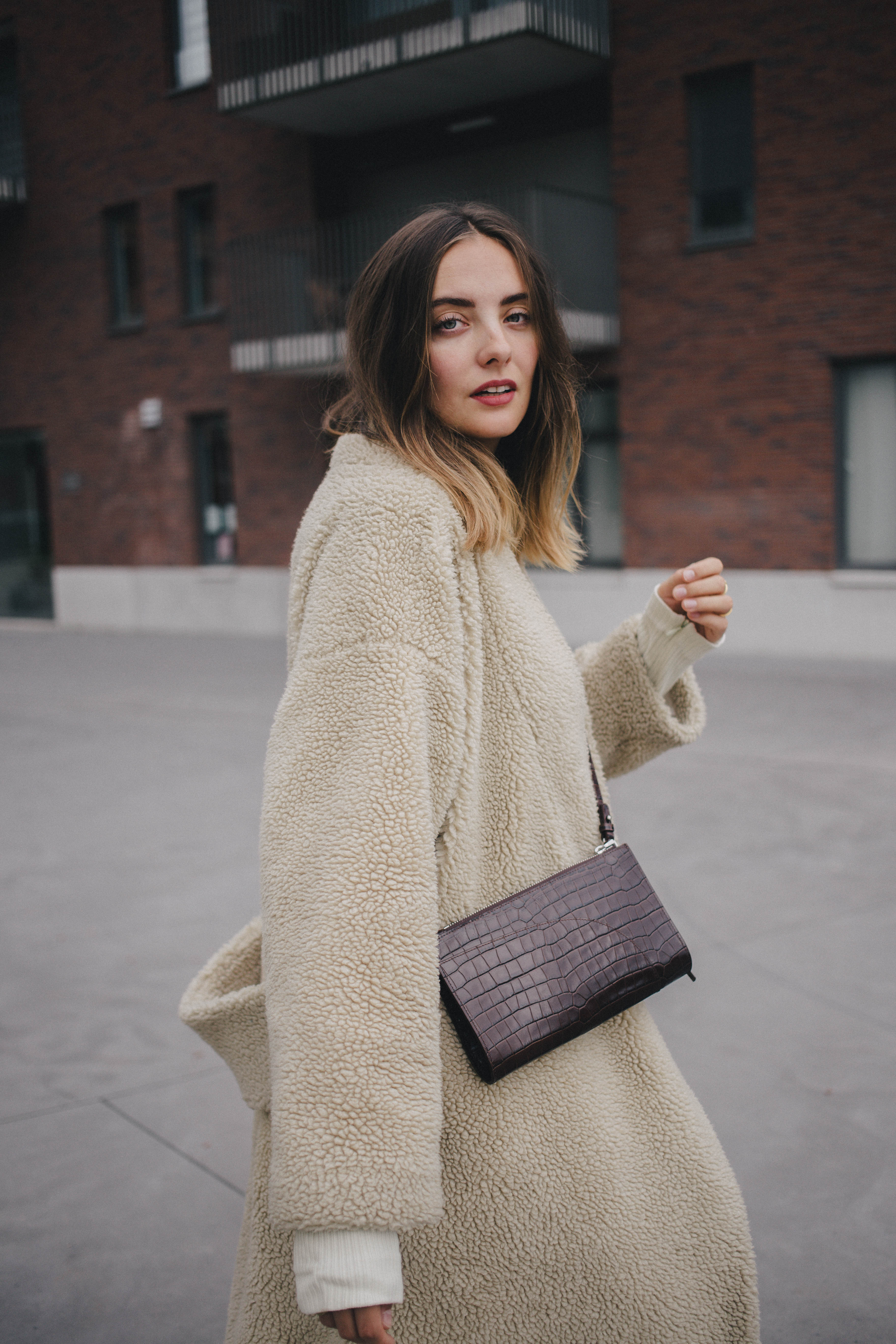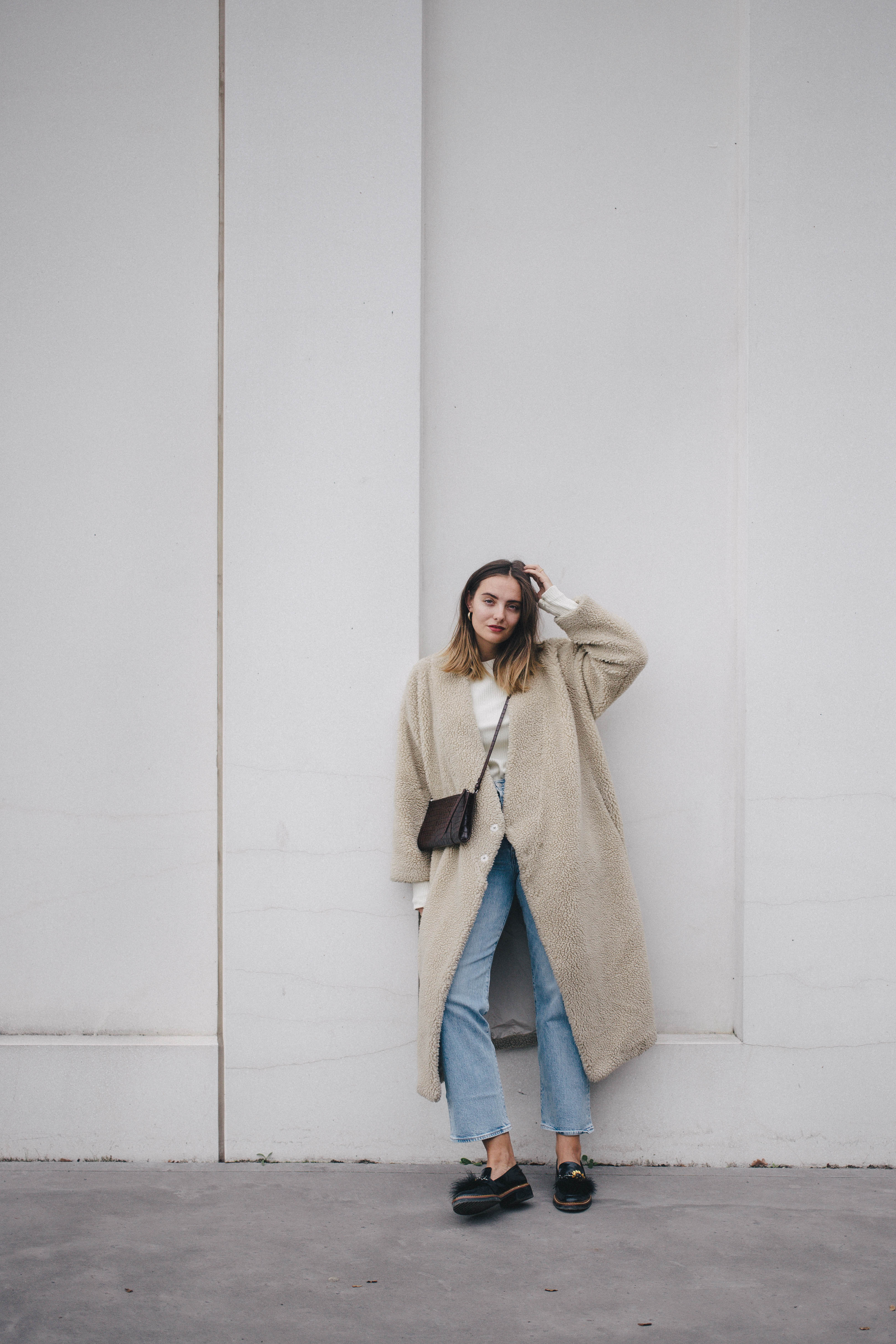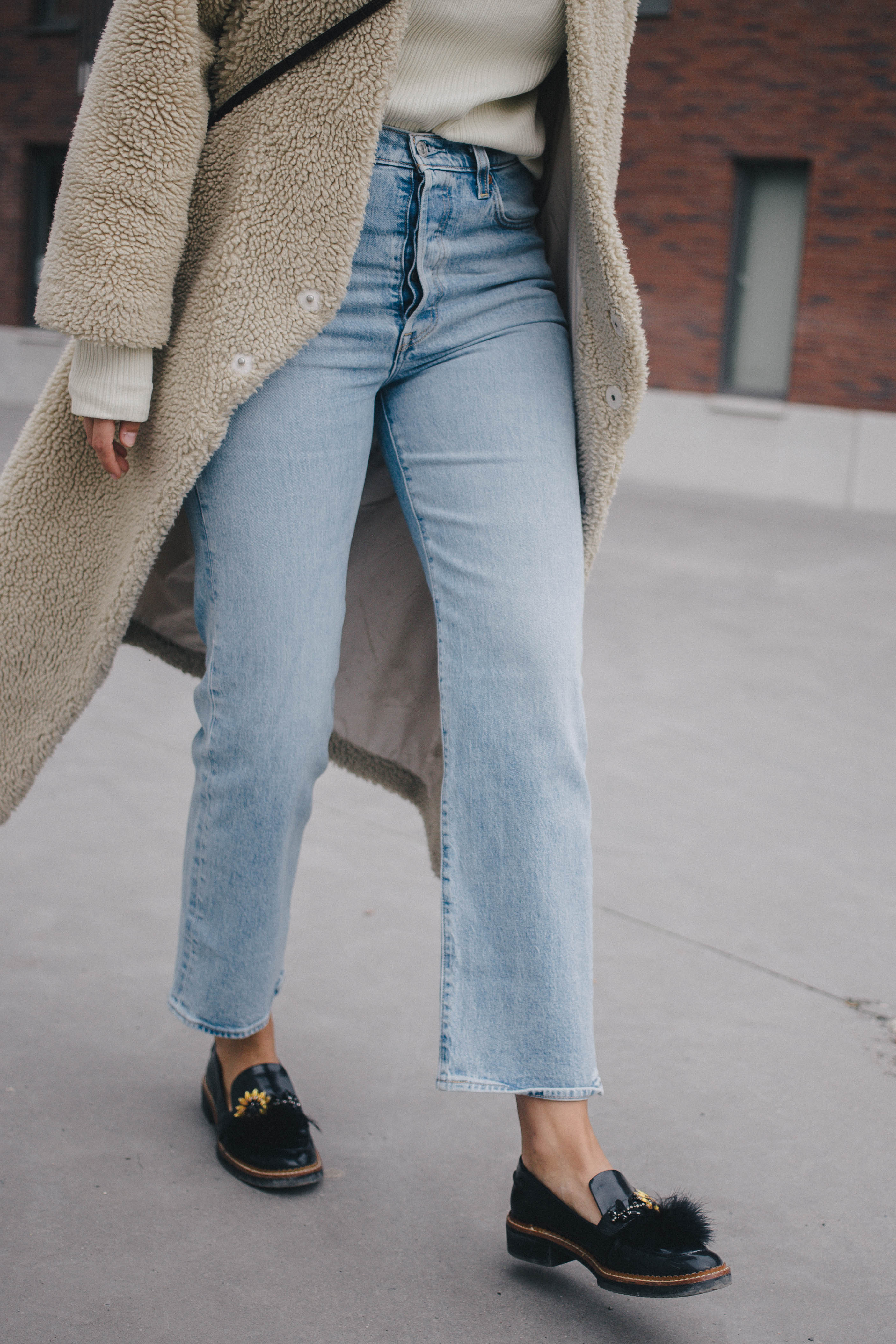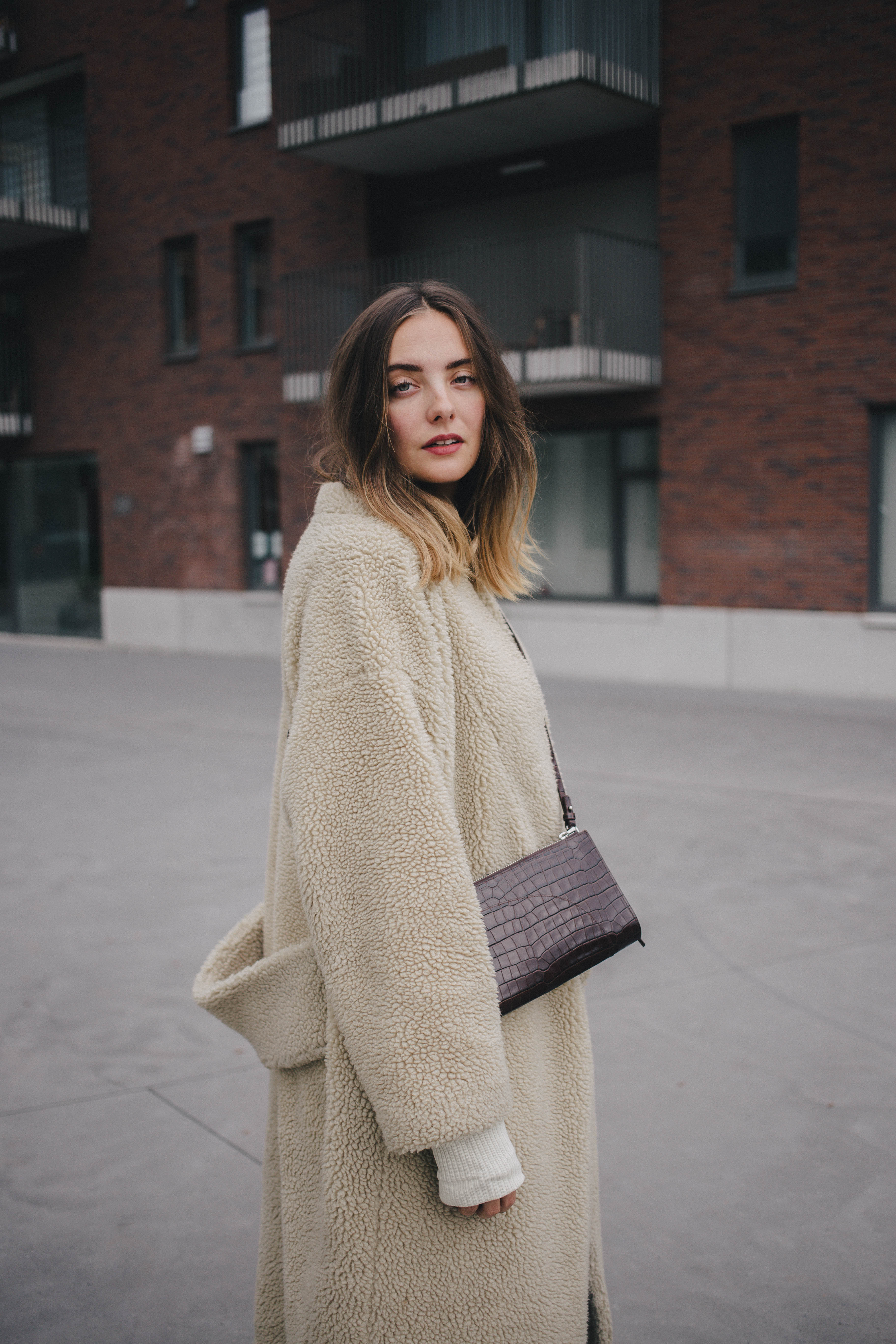 MONKI teddy coat (very old), KAAI croco bag (limited edition), ARKET longsleeve (old), LEVI'S ribcage denim, ZARA loafers (old), JUKSEREI earrings
Pictures by Daan Schepers
Anyone up for more blogposts soon? Or are you usually more smitten to your Insta feed?