As promised, a closer look at the lining of the bag I designed for German brand LIEBESKIND! (If you haven't seen it yet, go here NOW.)
Everything about the bag is very detailed and well-considered, so I felt like a boring lining would be pretty sad. Instead, I opted for a deep green hue that complements the blue leather on the outside beautifully. I showed the LIEBESKIND designers a few eye and stars prints that I liked, and this is what they came up with! Exactly what I had in mind.
And finally, just a fun little quote to keep you motivated every time you search for your keys 🙂 Hustle hard felt like an appropriate contrast the playful print. Work hard, play hard etc!
Let me know what you think, I'm super curious of course!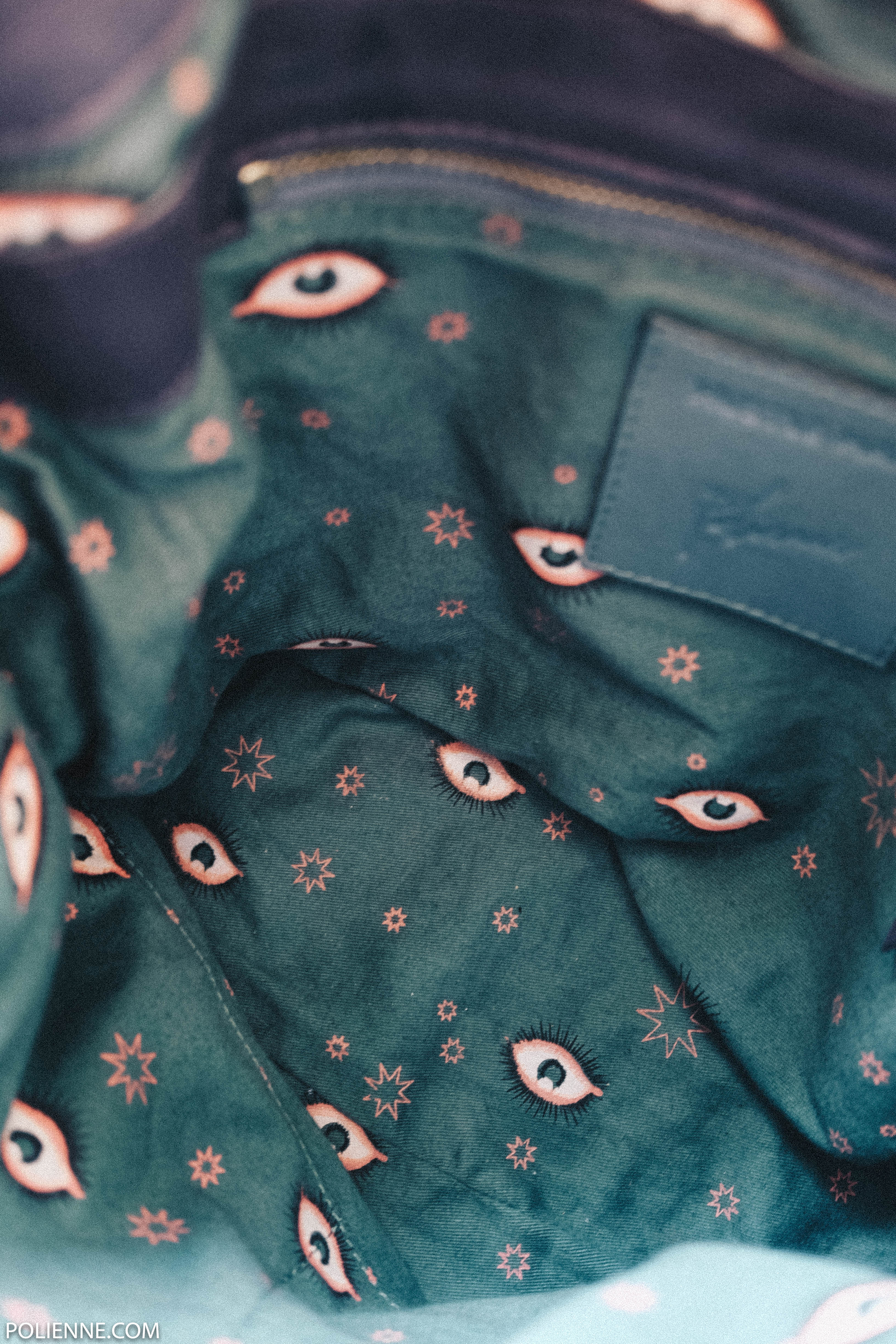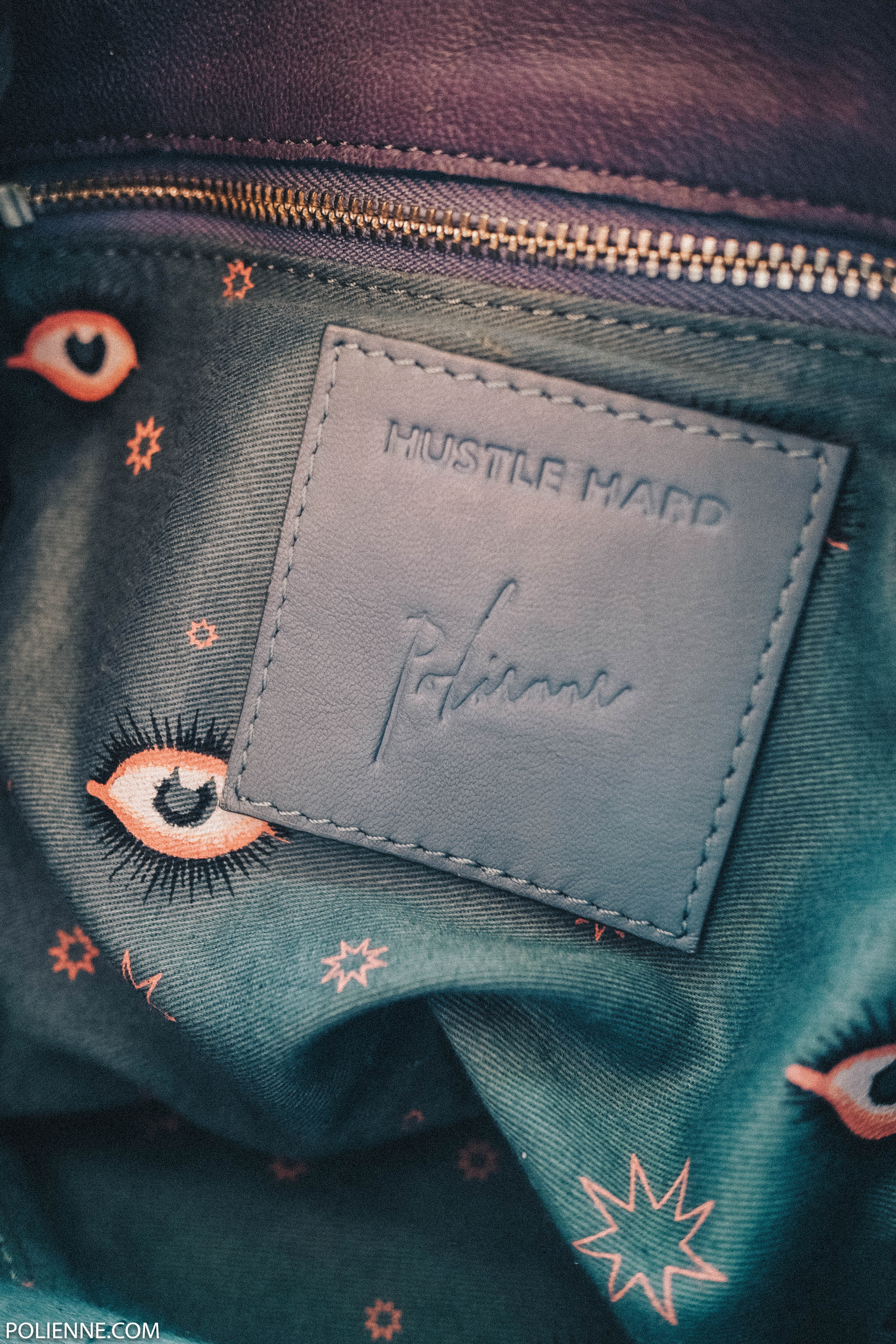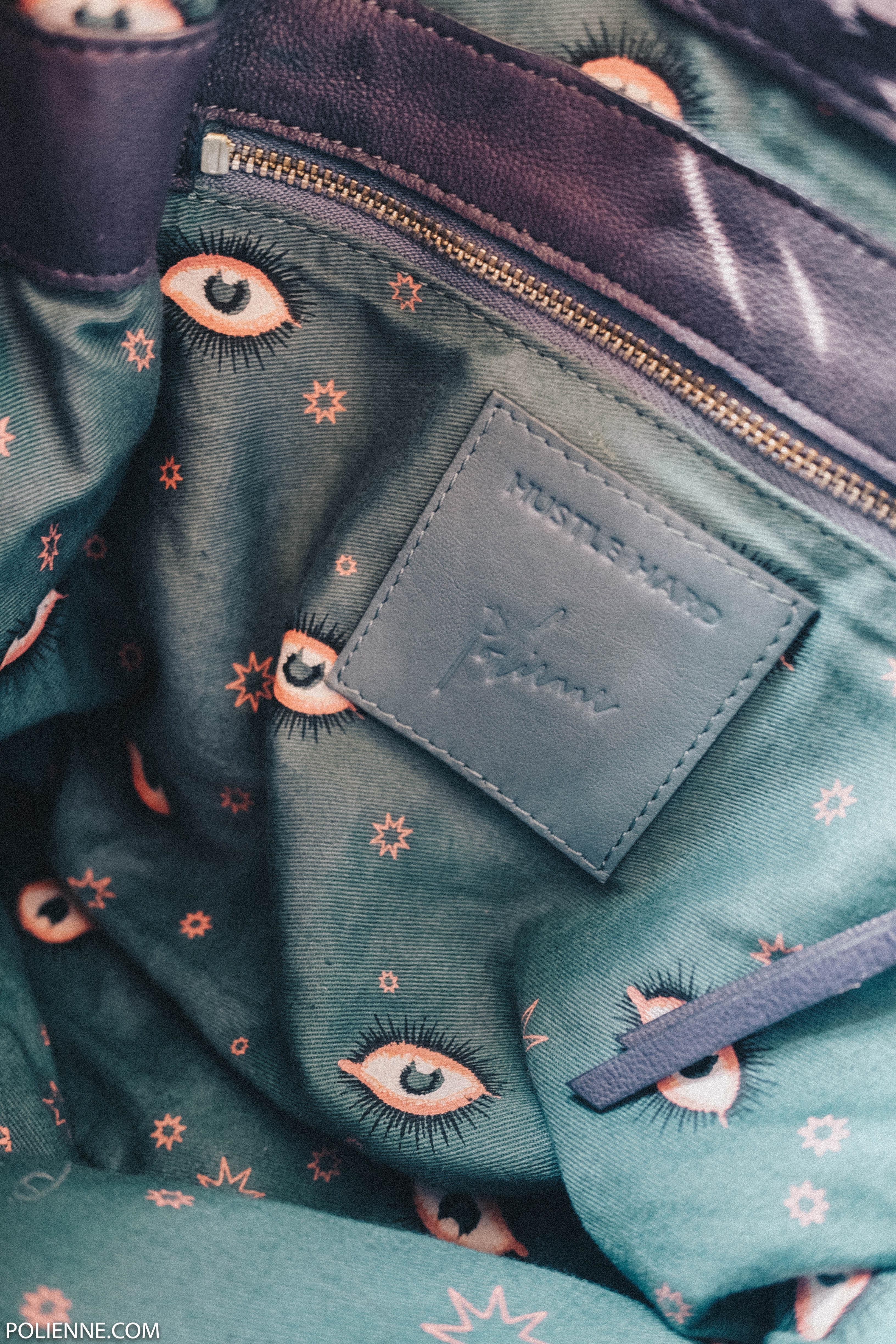 Shop my bag for LIEBESKIND here!