After a full week of binge-eating, wrapping up gifts for loved ones and watching bad Christmas movies, you'd almost forget there's still New Year's Eve to celebrate & dress up for! I've got you covered with 2 different outfits today.
Let's kick off with look number 1, which is an all-black party classic that got a slight upgrade. I started off with this deep V-back jumpsuit (currently on sale!) and wore a see-through longsleeve underneath to keep things decent and sexy at the same time.
As I'm not usually an all-black kind of girl, I added a few very subtle touches of colour! Say hello to these cute glitter socks and that amazing velvet tassel party bag. Absolutely loving this outfit, personally.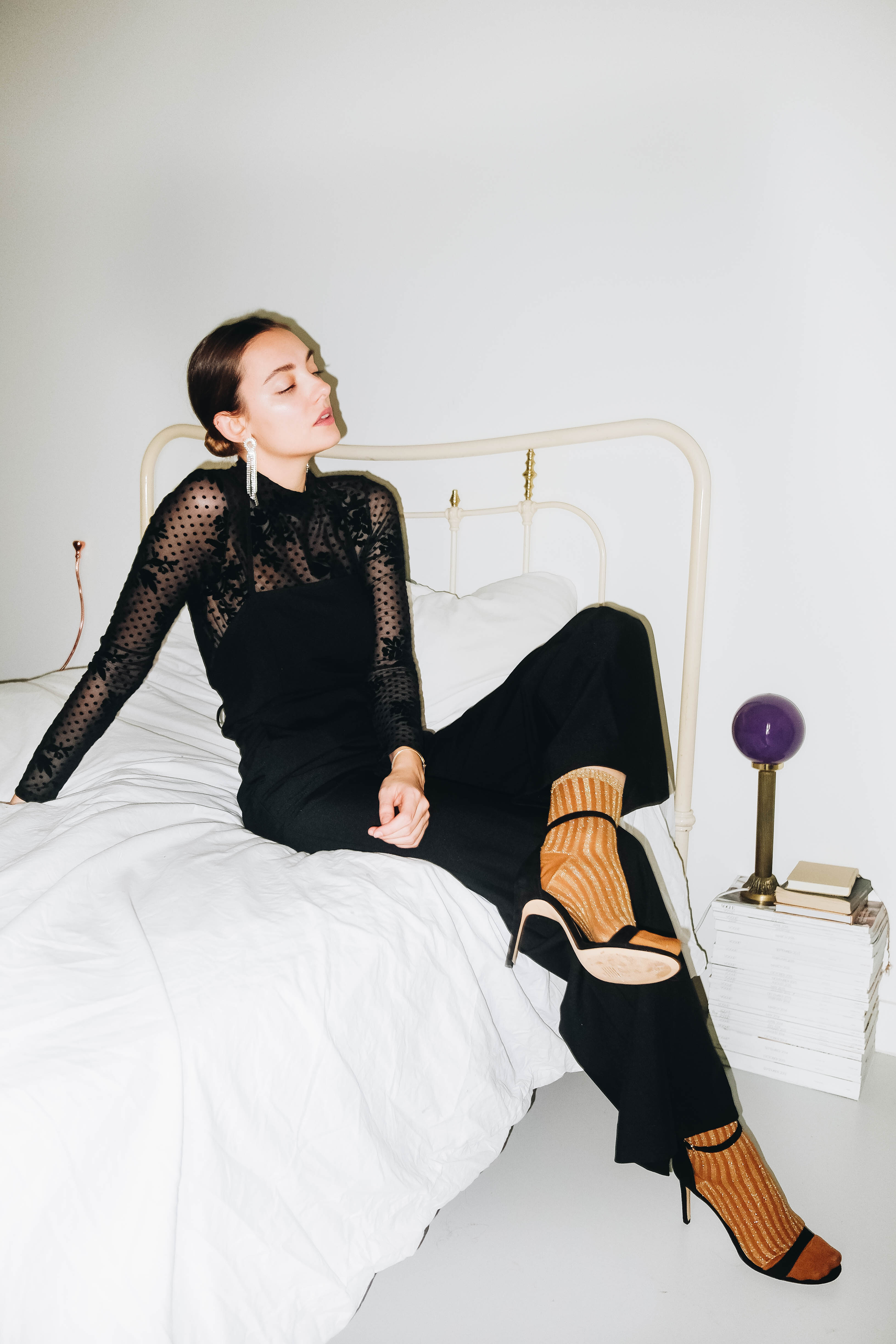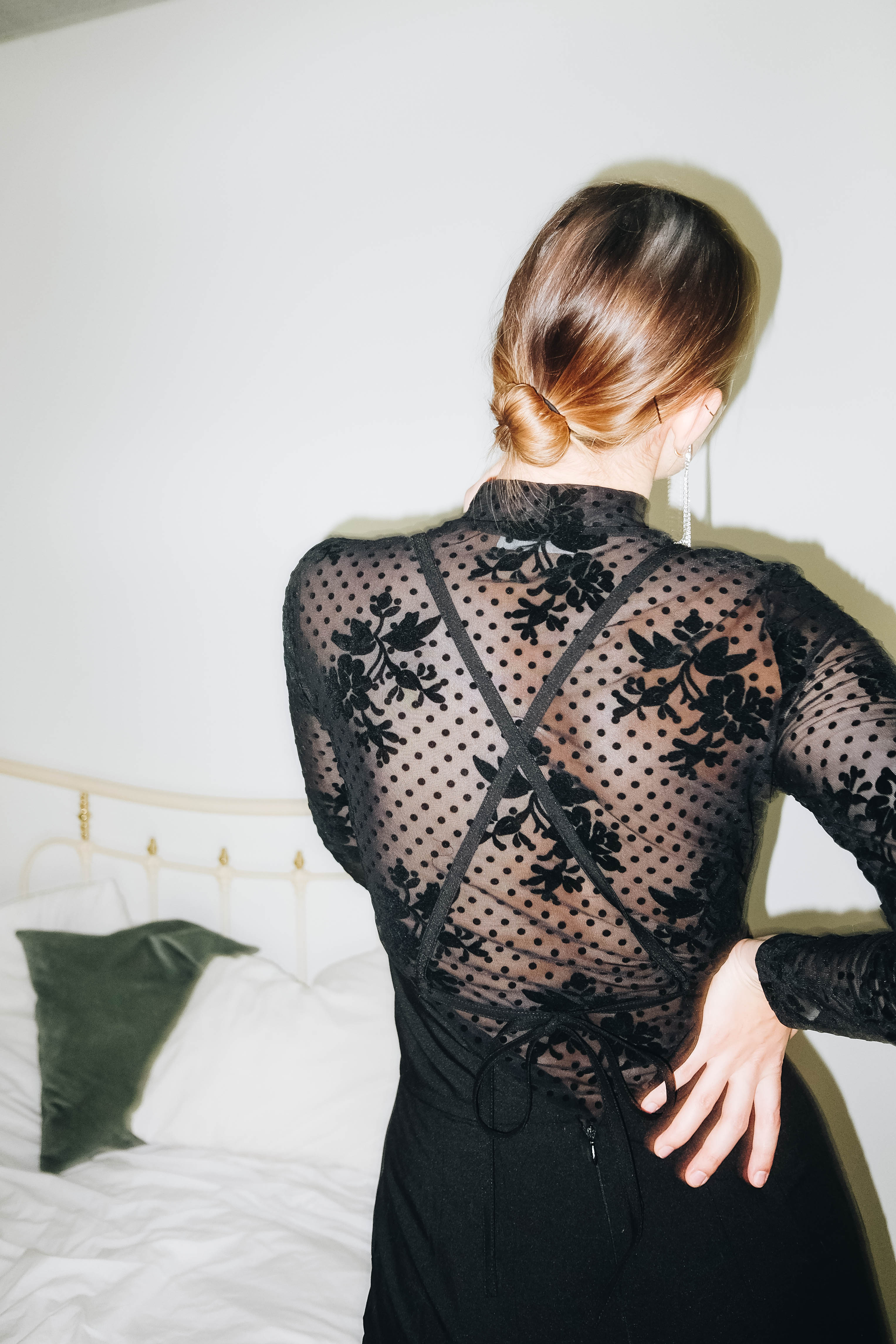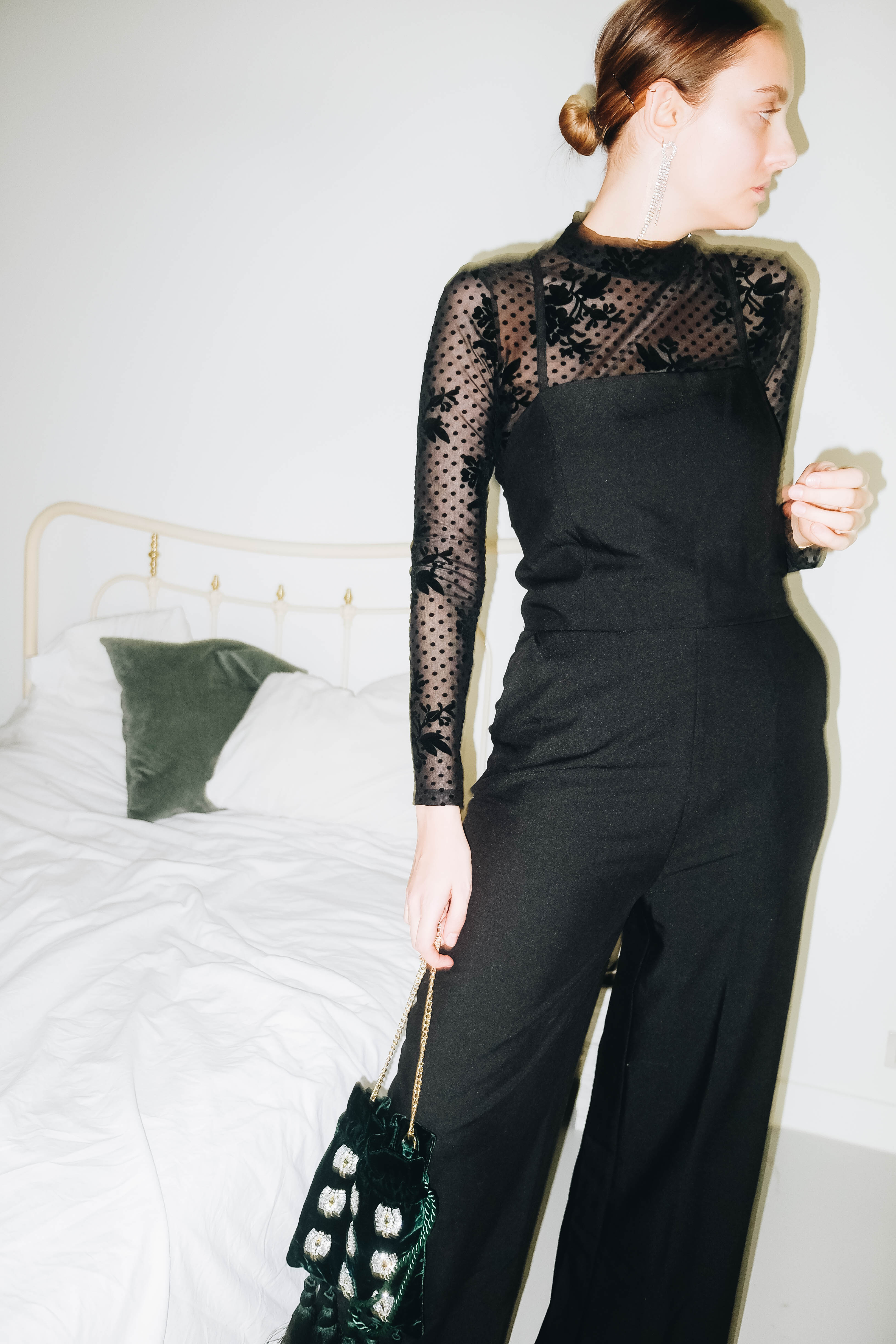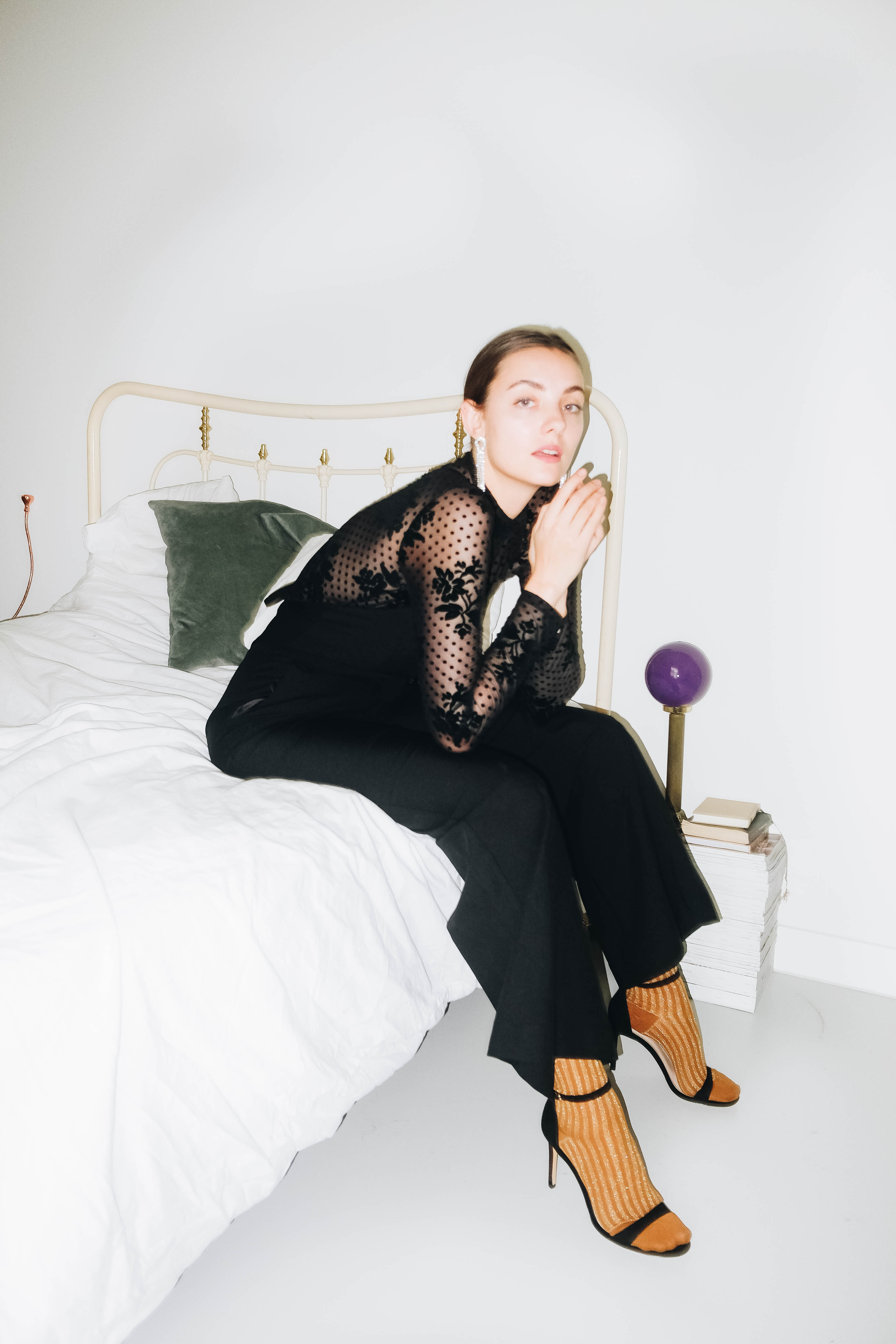 Let's head over to look number 2, which is completely different! If you want to keep things super comfy but still classy, I'd suggest a maxi dress like this cute leopard one. Always cold? Simply wear a turtleneck top and leggings underneath!
Oh, and don't forget to finish with a huge coat to watch the fireworks outside and strass earrings for a simple touch of bling. This is the perfect look if you want to transition from day to night in no time!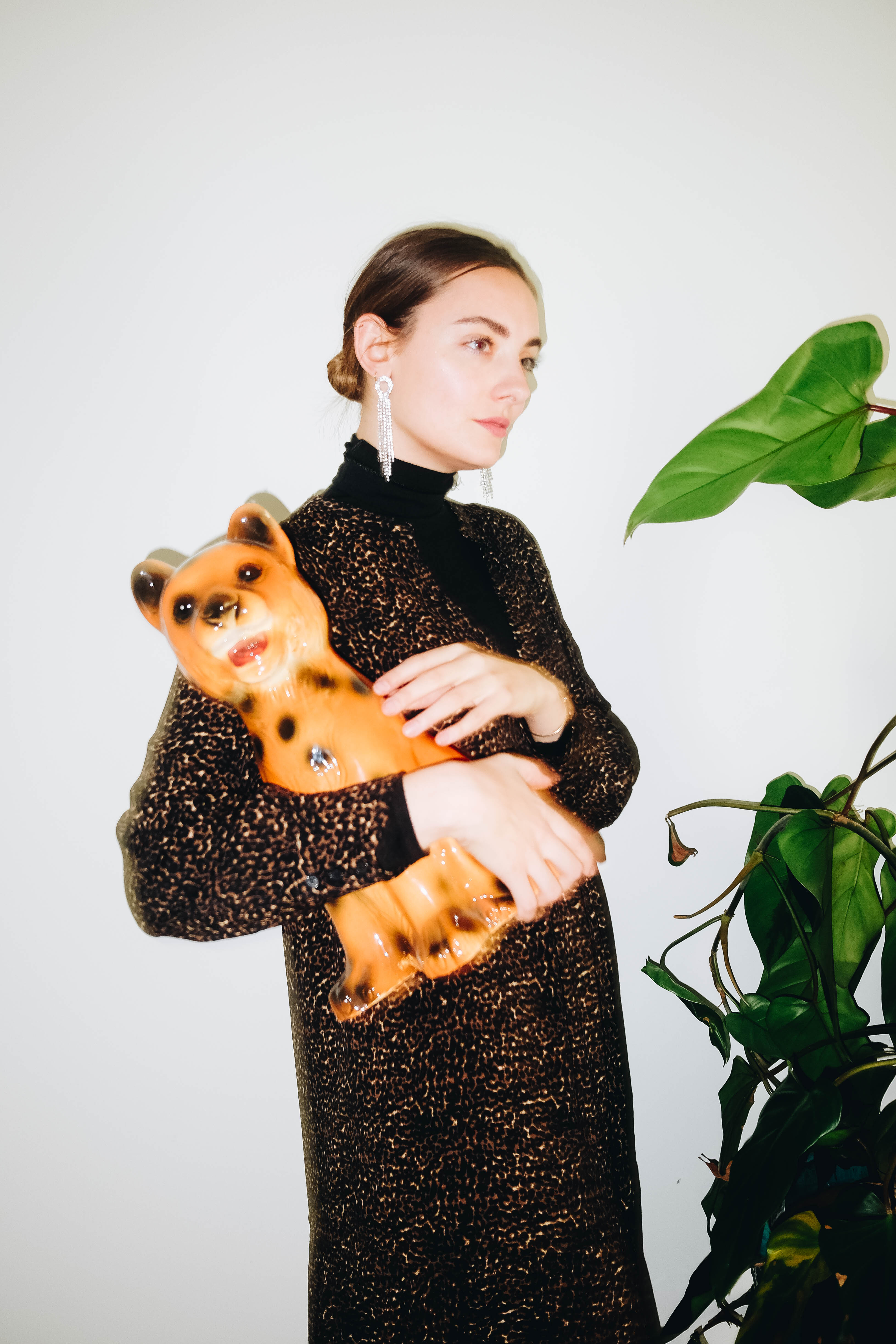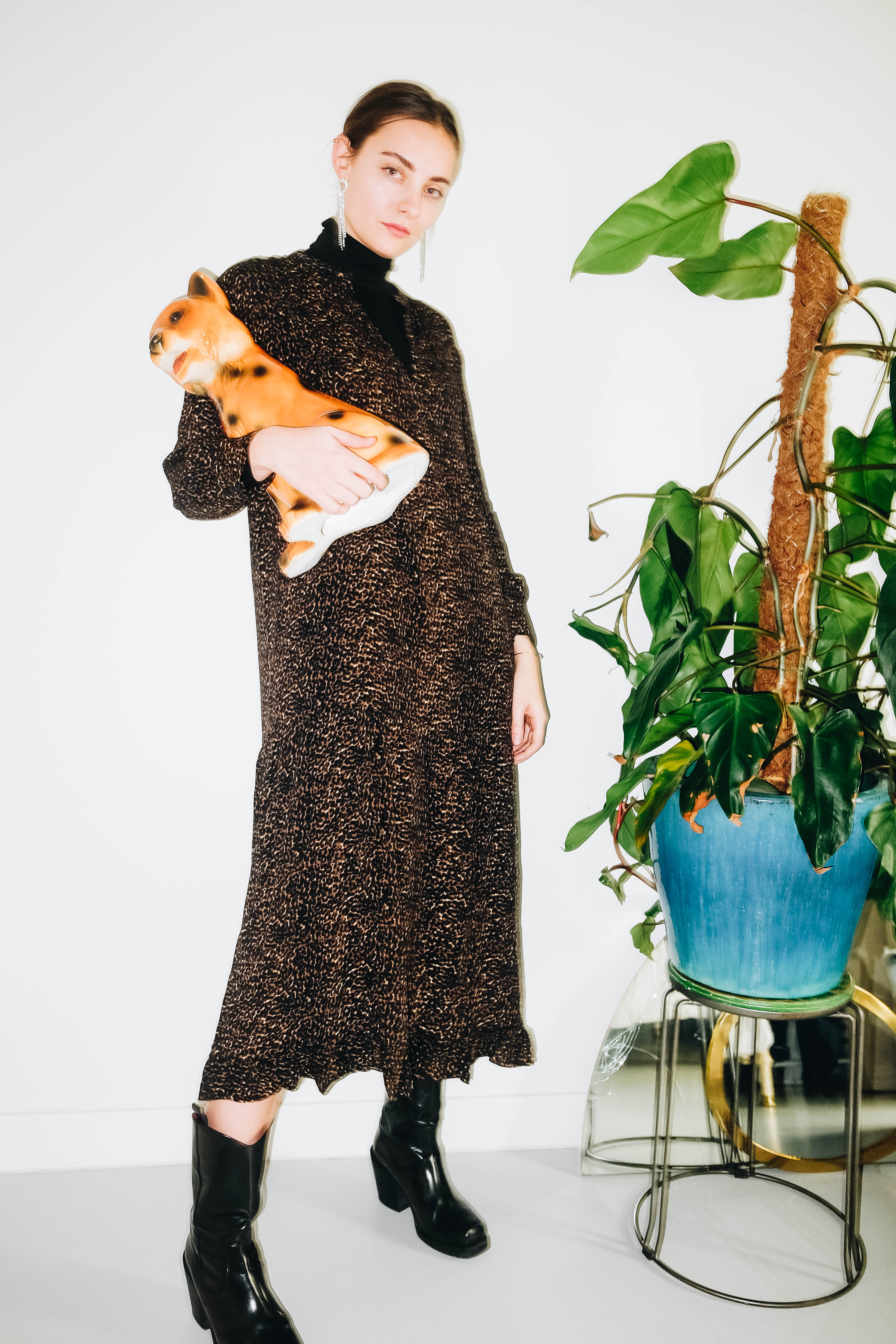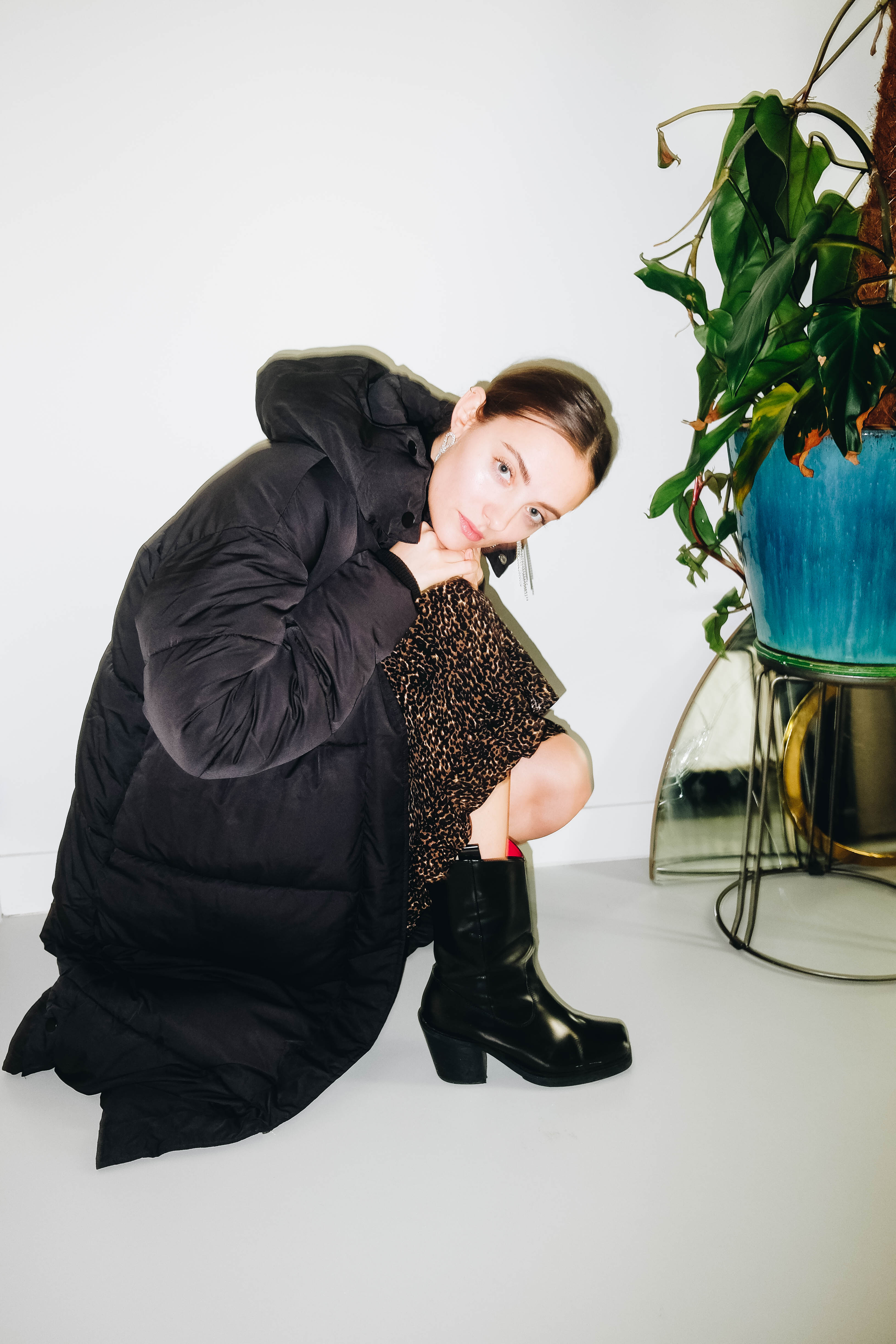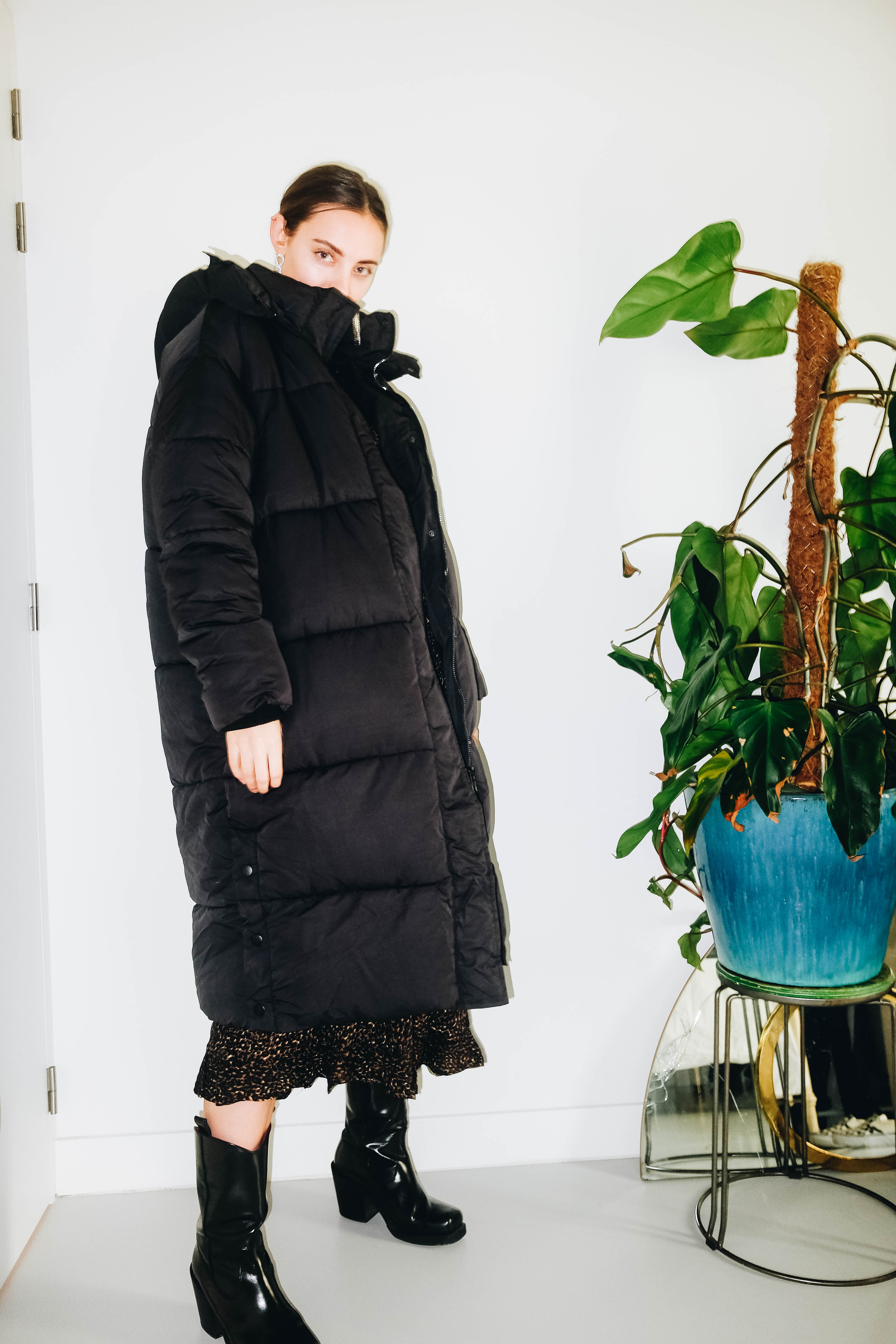 EDITED black jumpsuit, black see-through longsleeve top, leopard maxi dress, extra long puffer jacket, H&M faux diamond earrings, & OTHER STORIES glitter socks & dark green velvet party bag, MANGO open sandals
Photos by Lisa M.
There you go, two completely different looks for NYE! Have you got your outfit in mind already?