Woops, this is quite an old outfit that I completely forgot to share! Well, "quite old"; I wore this about a month ago when the sun treated us on a first warm Spring day. The boyfriend and I biked to a park nearby and spent the afternoon reading gossip magazines and working on crossword puzzles. Yes, we're that boring and I love it. While biking home after pretending to be 80 years old all afternoon, the boyfriend spotted this blue Vespa and suggested that it would perfectly match my outfit.
Now, I didn't mean to drag him into the biggest existing cliché ever, but I found out he has a thing for photography, is into fashion AND has the patience of an ox. So before I could even say "blogger boyfriend", he transformed from a lover into a great tool for my business. Only during the working hours, you guys 😉 I'm kidding of course, but I do LOVE that he's willing to take my pictures whenever we're hanging out!
Anyways! Let me know what you think of this early Spring look!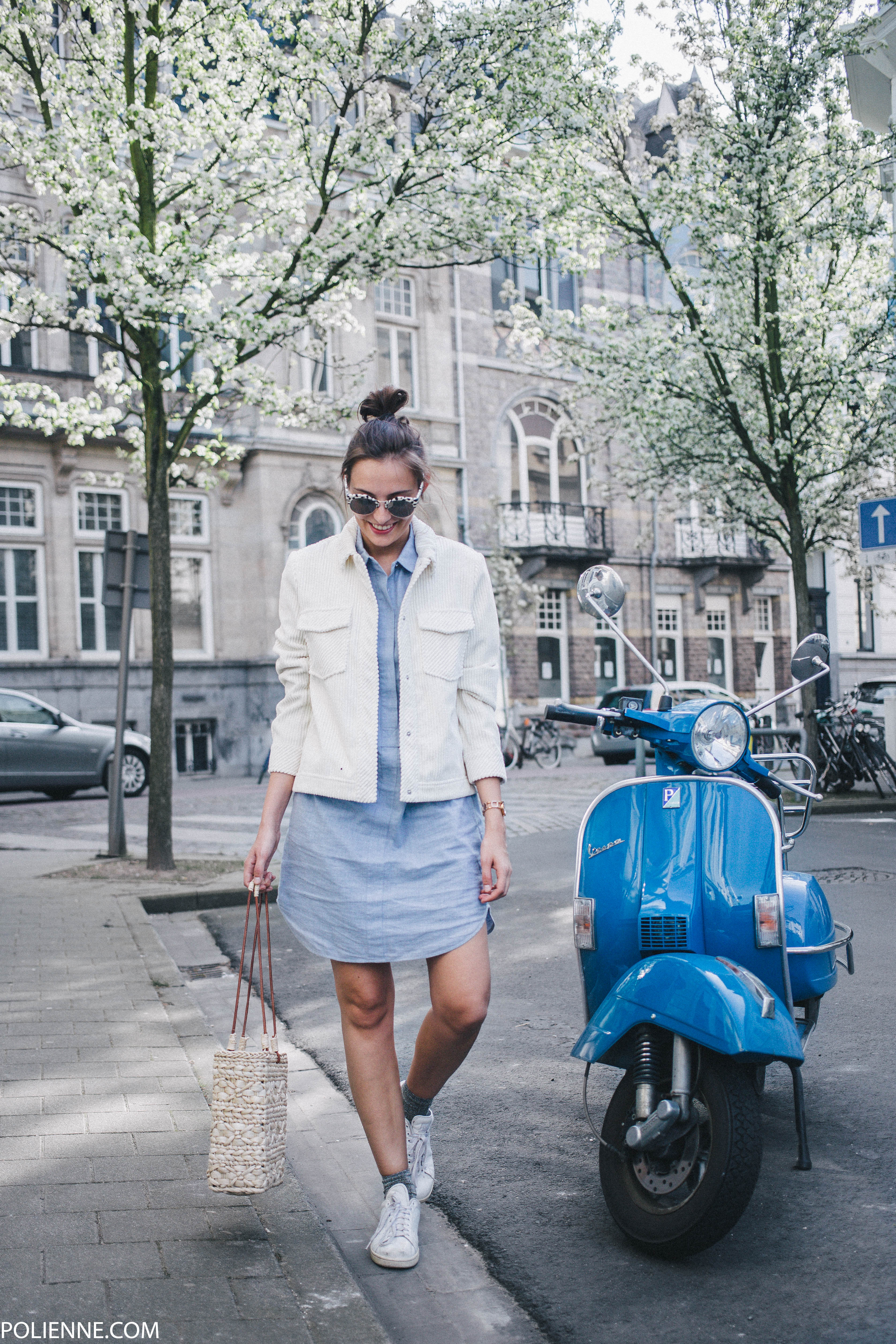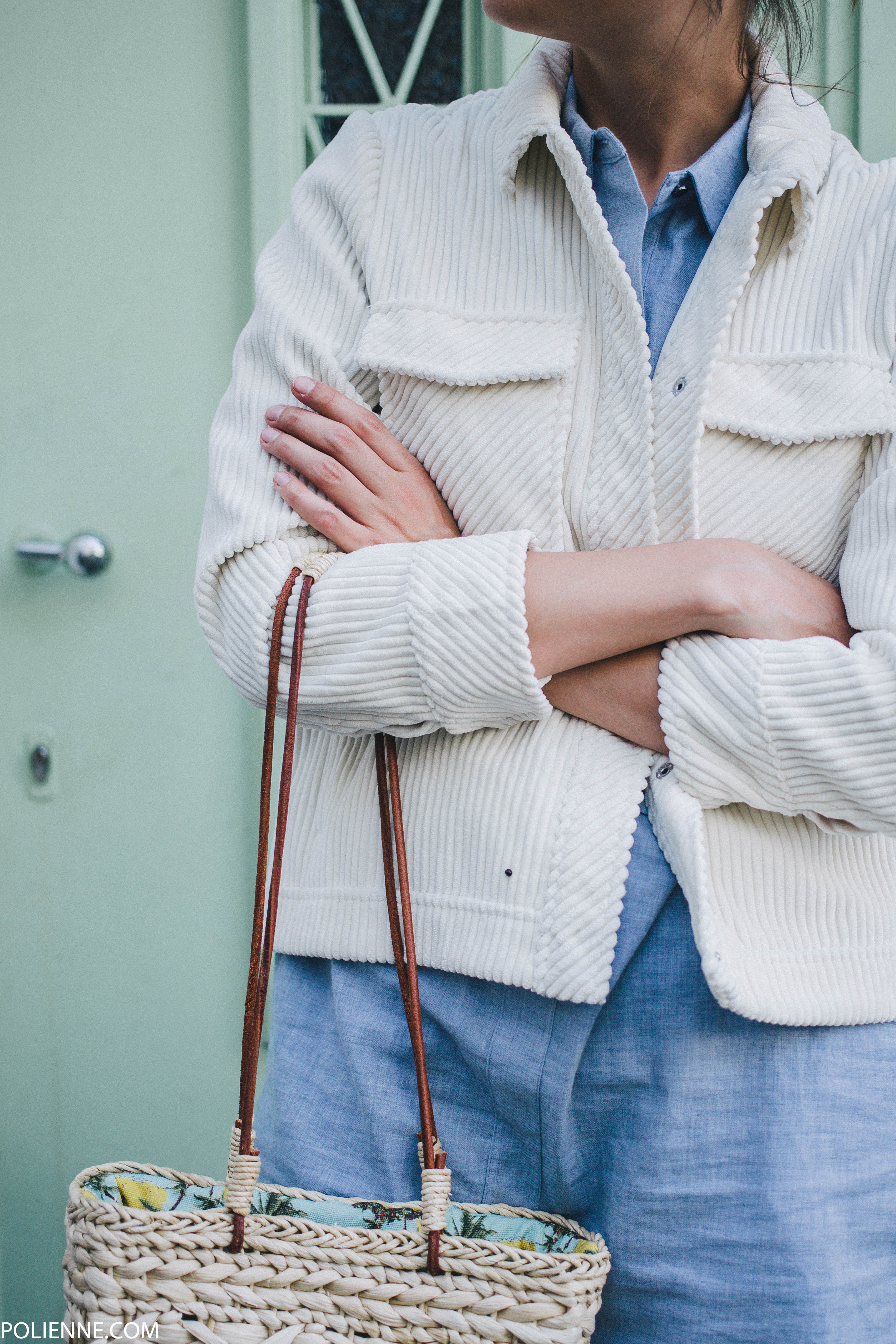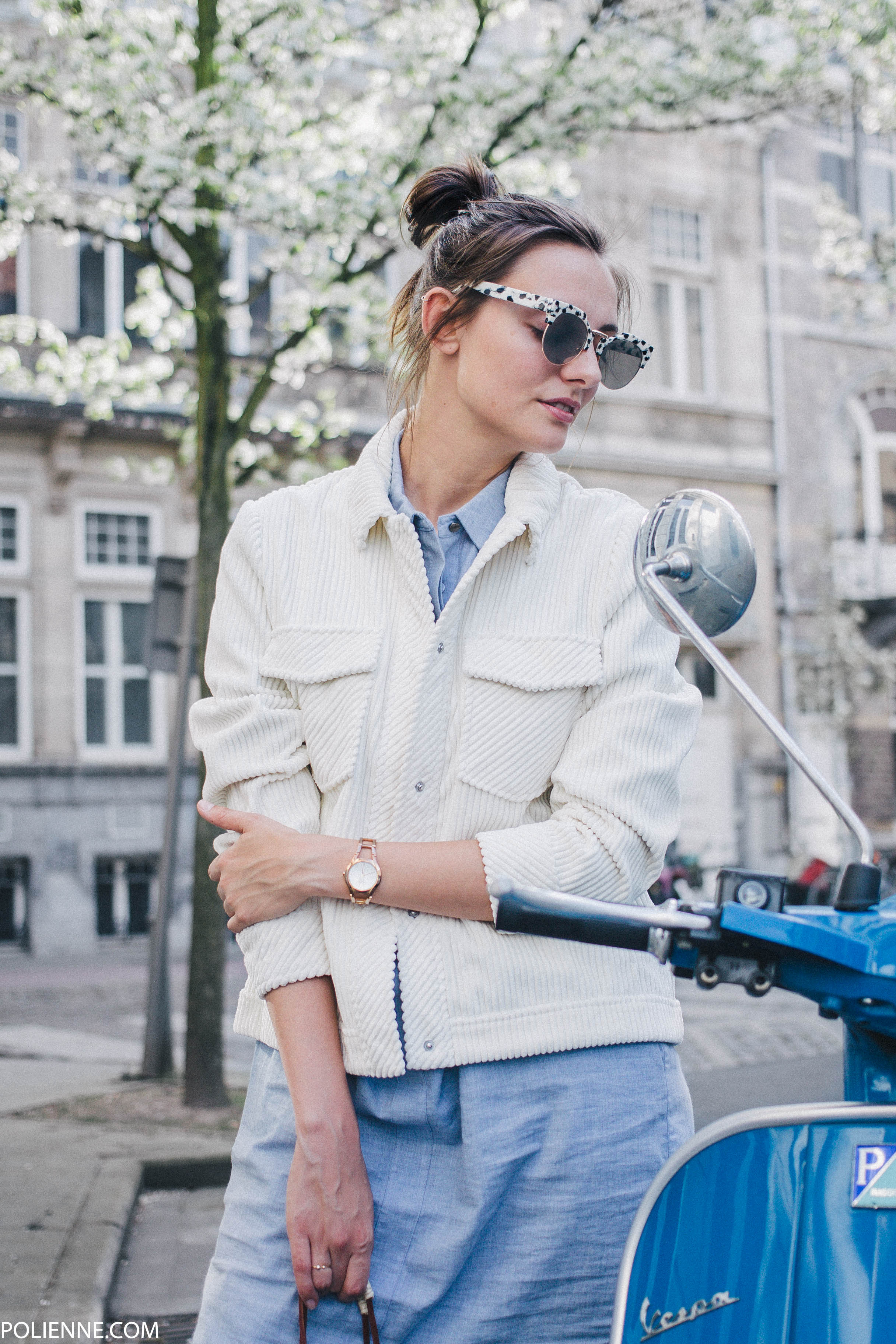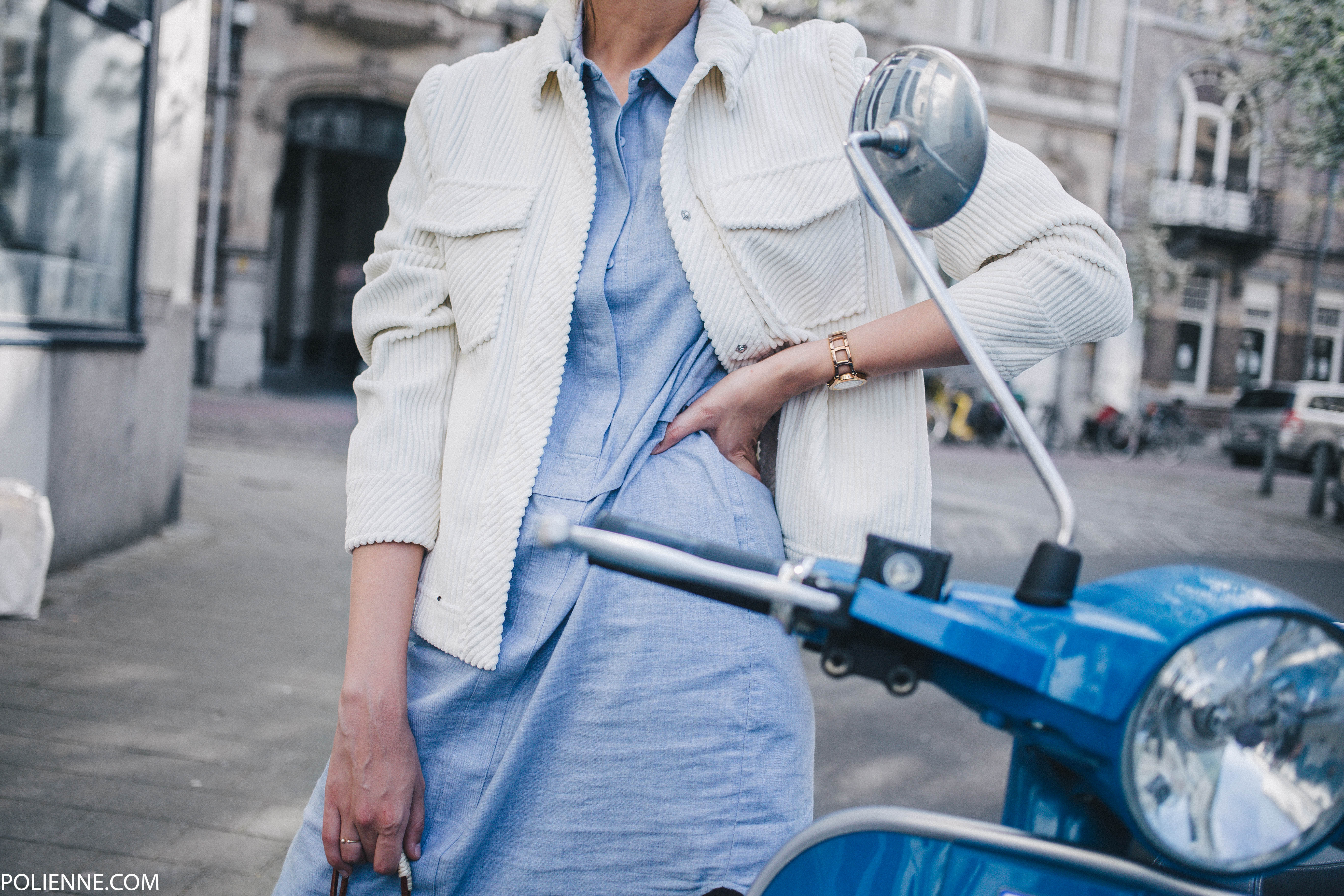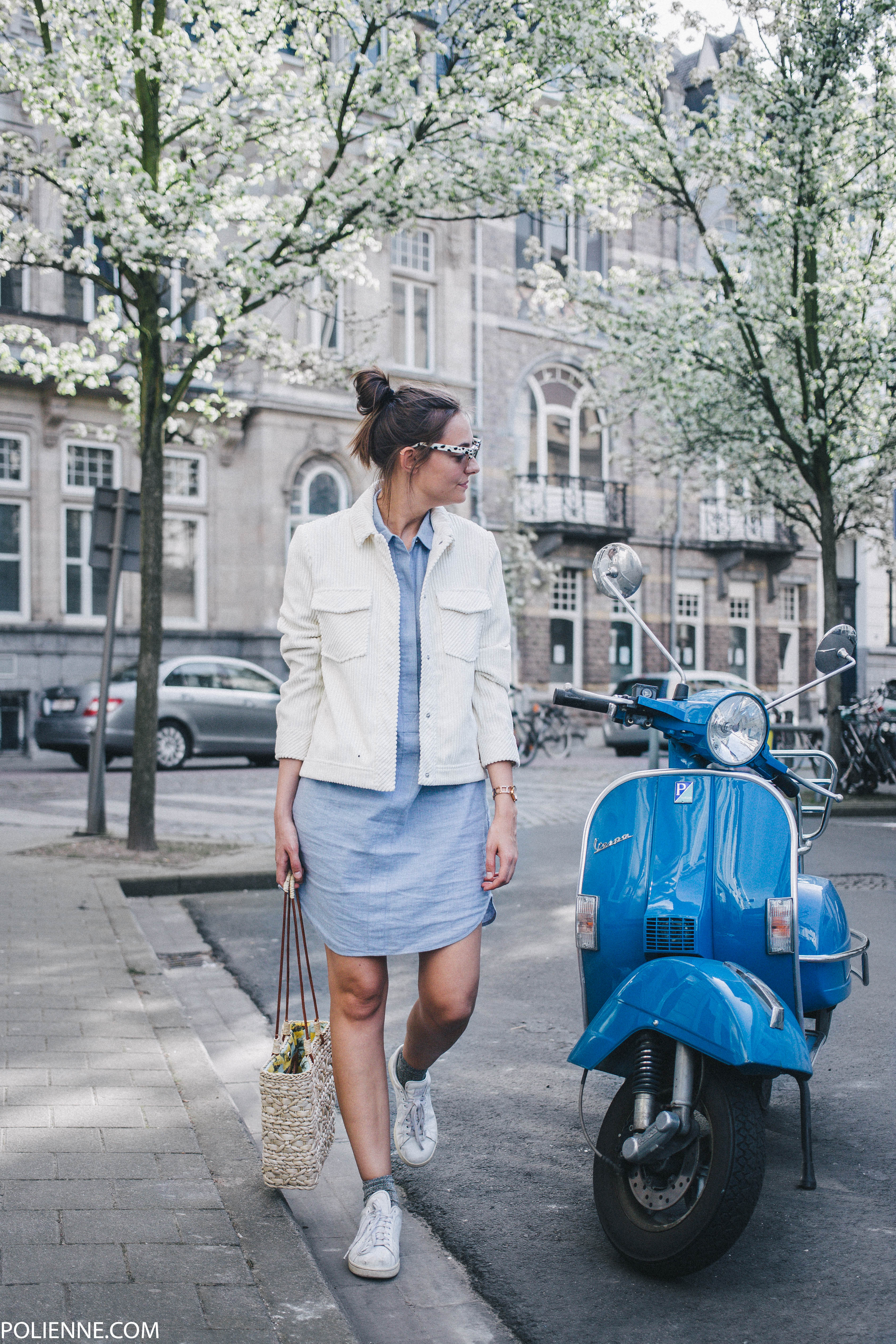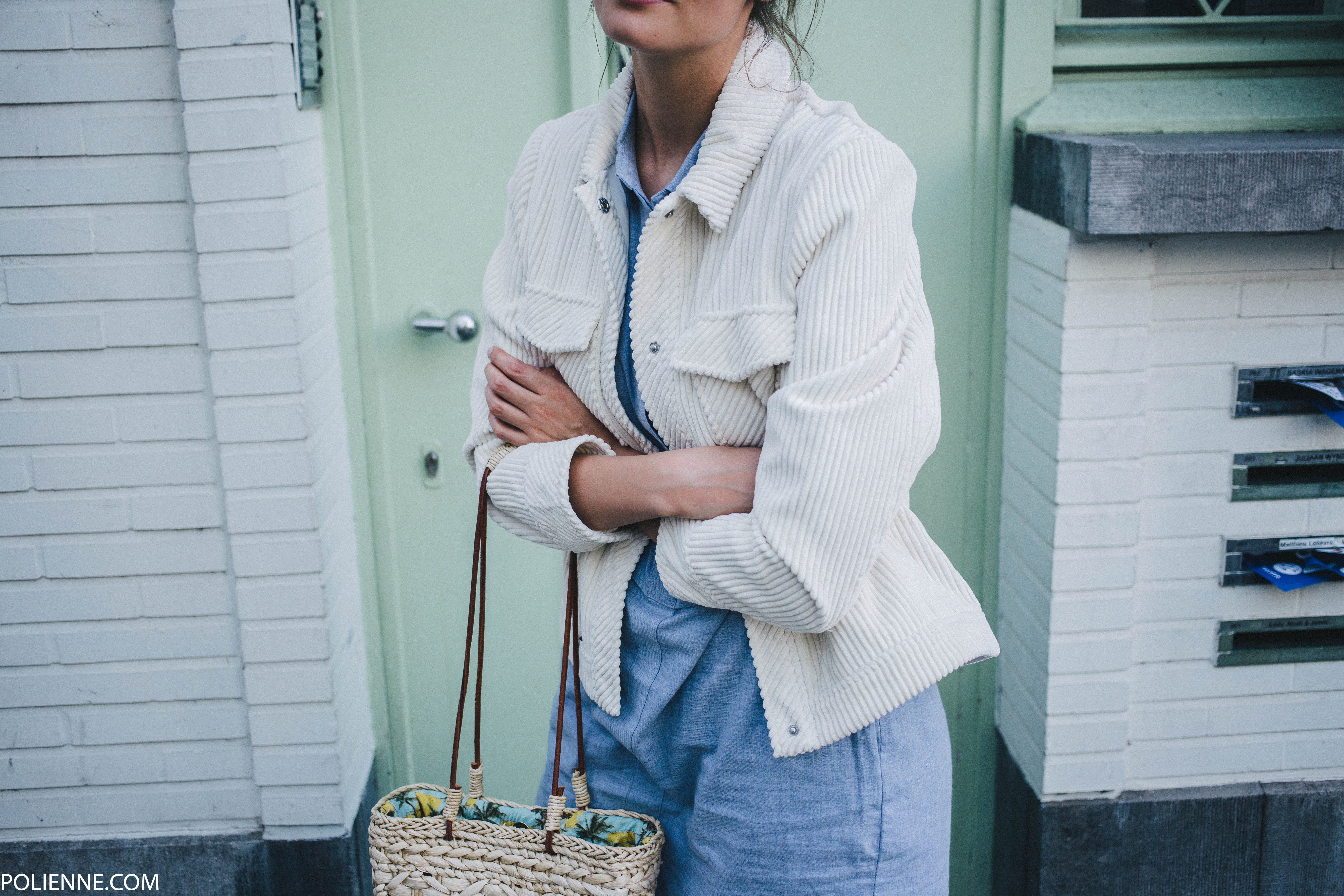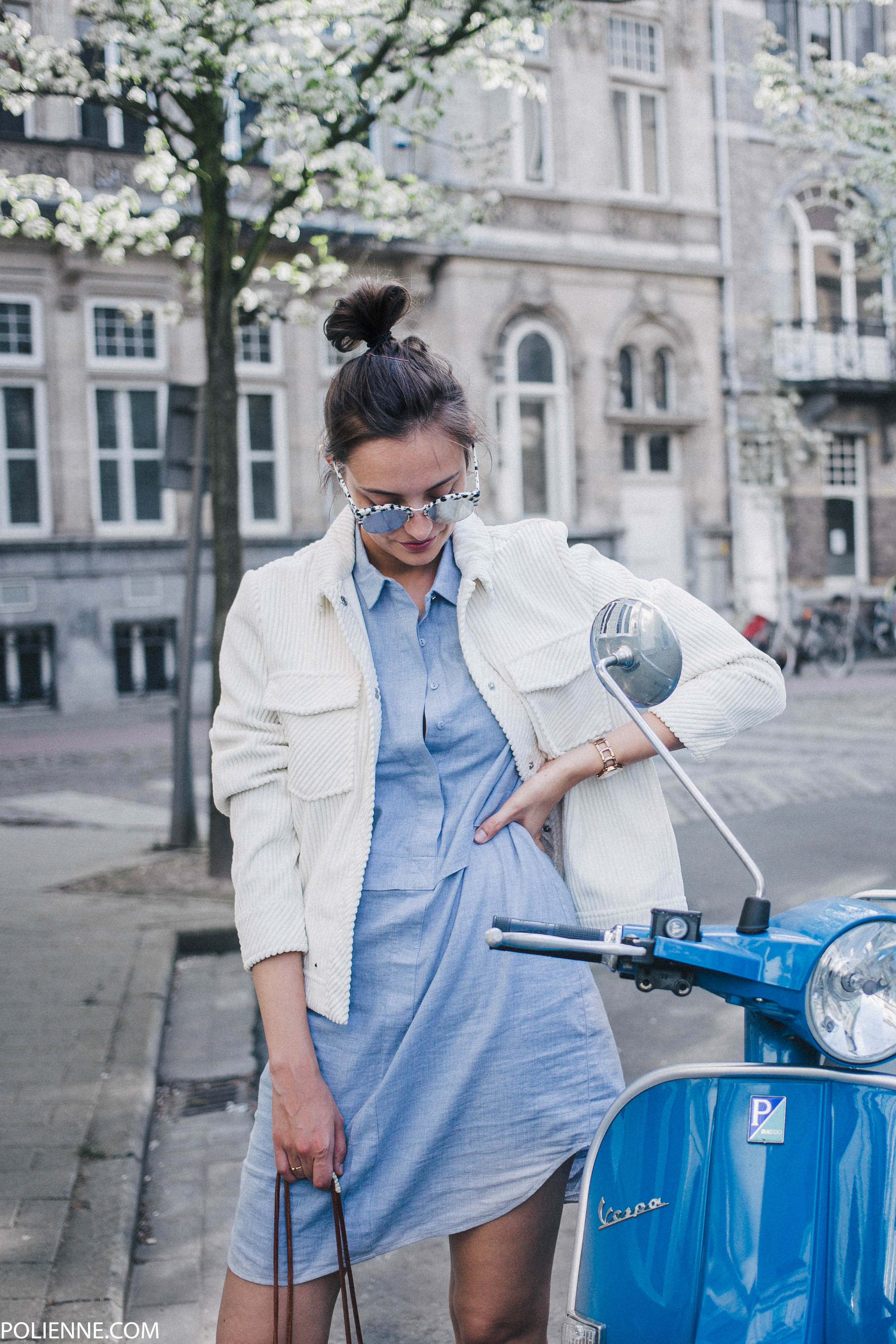 SAMSOE & SAMSOE c/o corduroy jacket, WAREHOUSE shirt dress (old), ZARA straw bag, H&M glitter socks, ADIDAS vintage sneakers, ASOS sunglasses (old)