Slowly but surely my new apartment is coming together! A little plant here, a pretty bedside table there and a few instant snapshots on the walls…
When I moved into this apartment back in May, I subscribed to a few interior webshops to get daily updates on the best sales because I quickly found my main furniture like sofas and a desk, but was still on the lookout for extra storage pieces and cozy accessories to make it personal. While browsing through one of the Westwings emails I bumped on some real cool items that would look pretty great in my place.
After much debate, roomie Robin and I decided on two cute marble-printed side tables and a stunning dark blue carpet with vintage feel. We used one of the Westwing tables in the eye catcher of our place: the bay window. The other one got a star place next to my bed, and the carpet was used to bring the living room to the next level. I love how the deep blue counters our olive-coloured sofa!
What do you think of my interior update?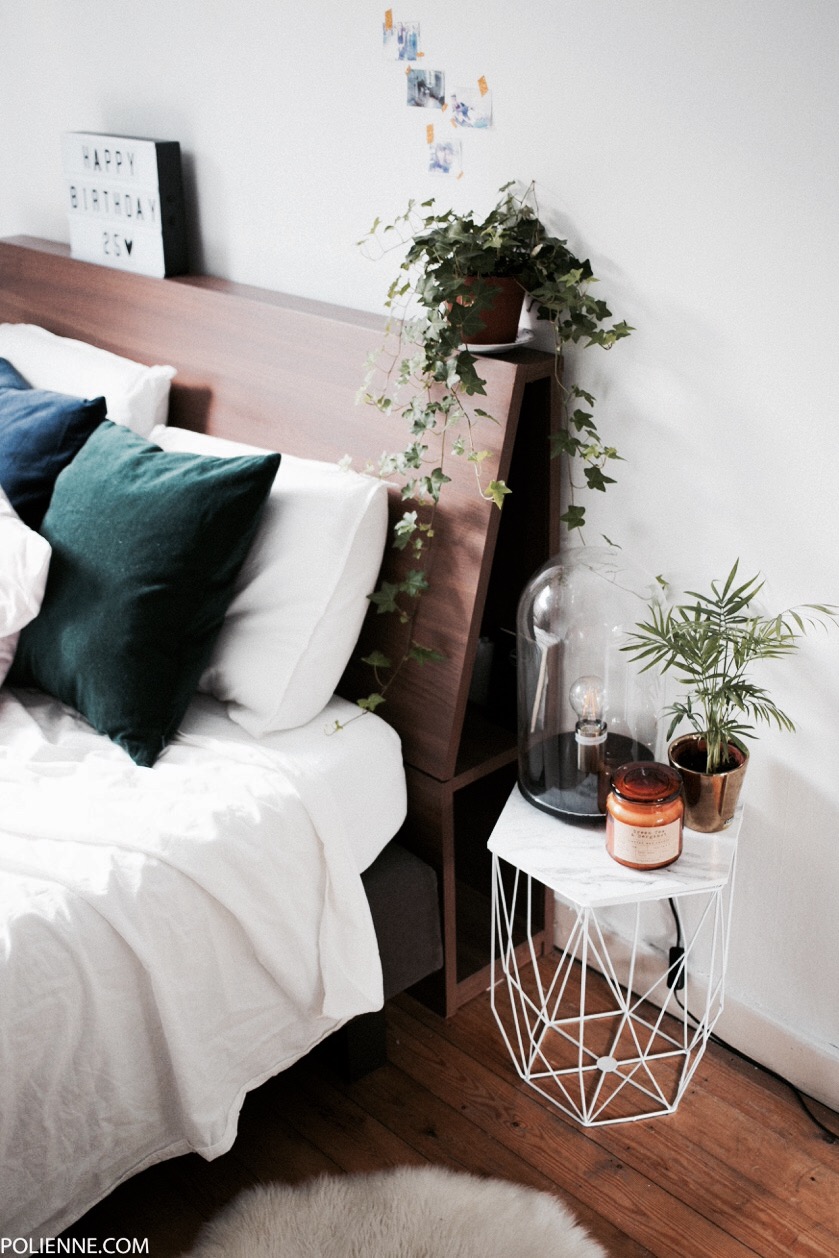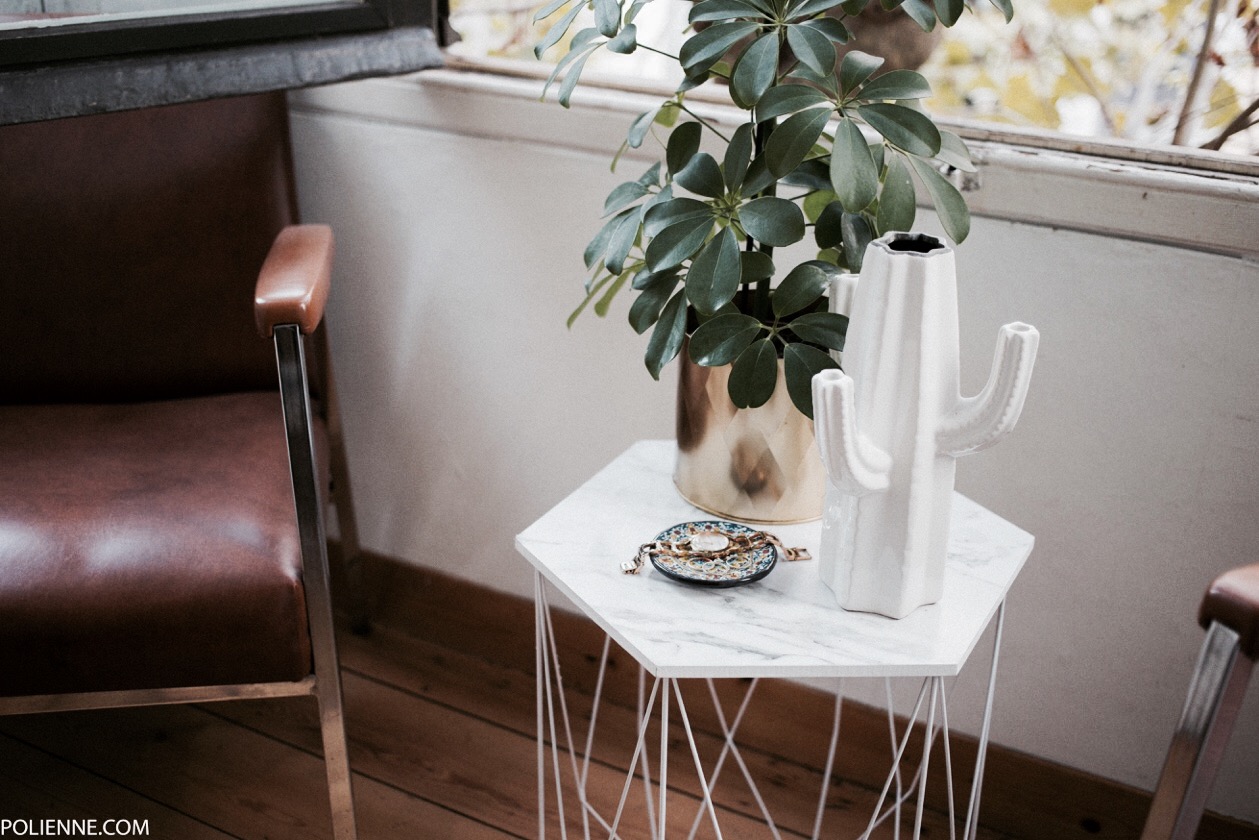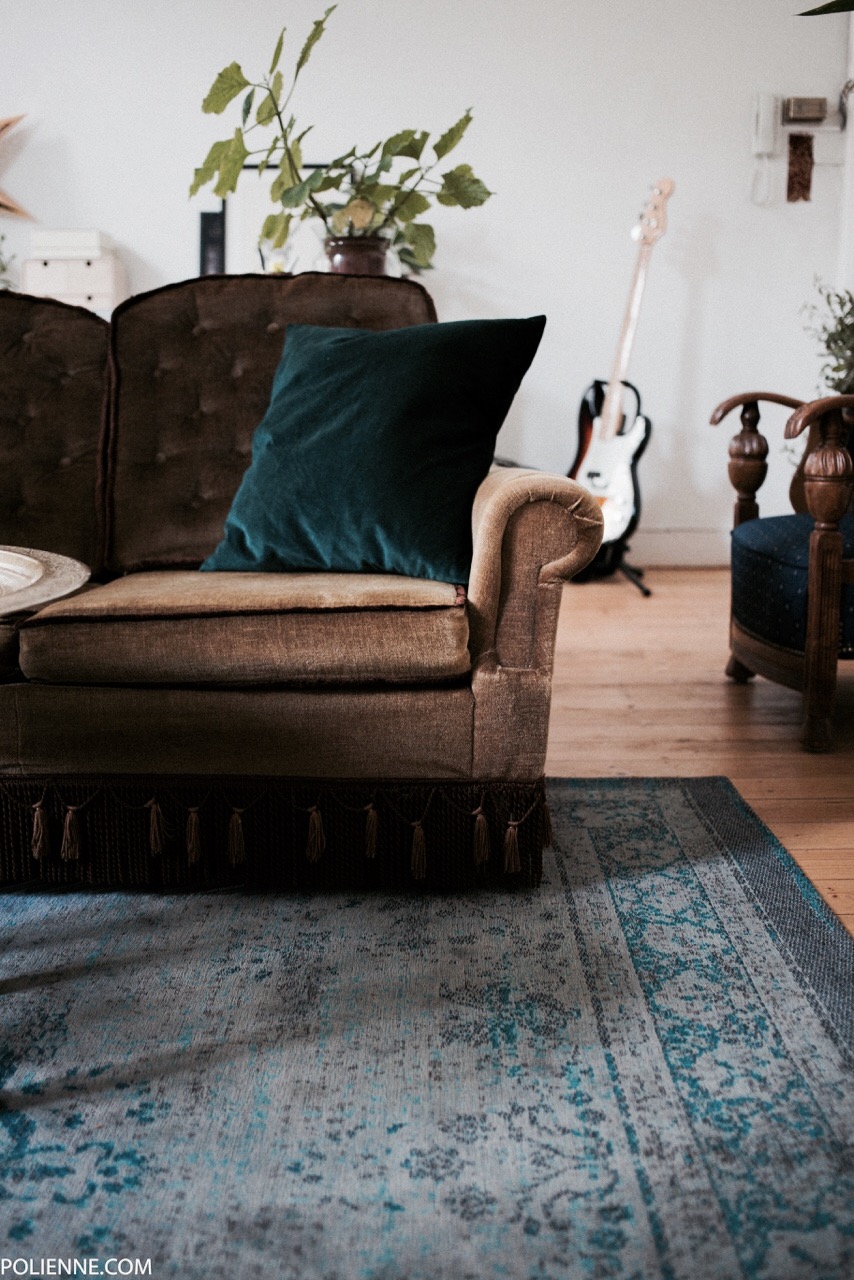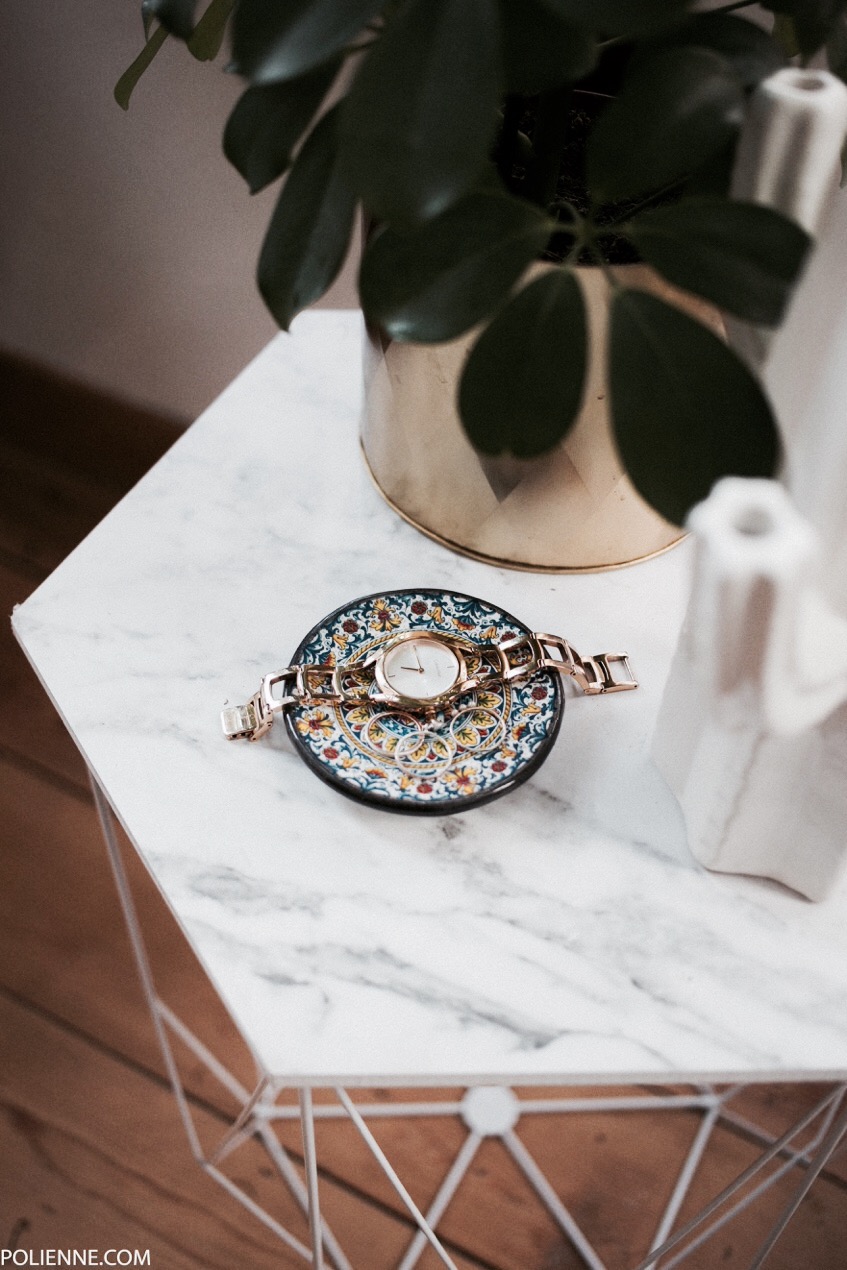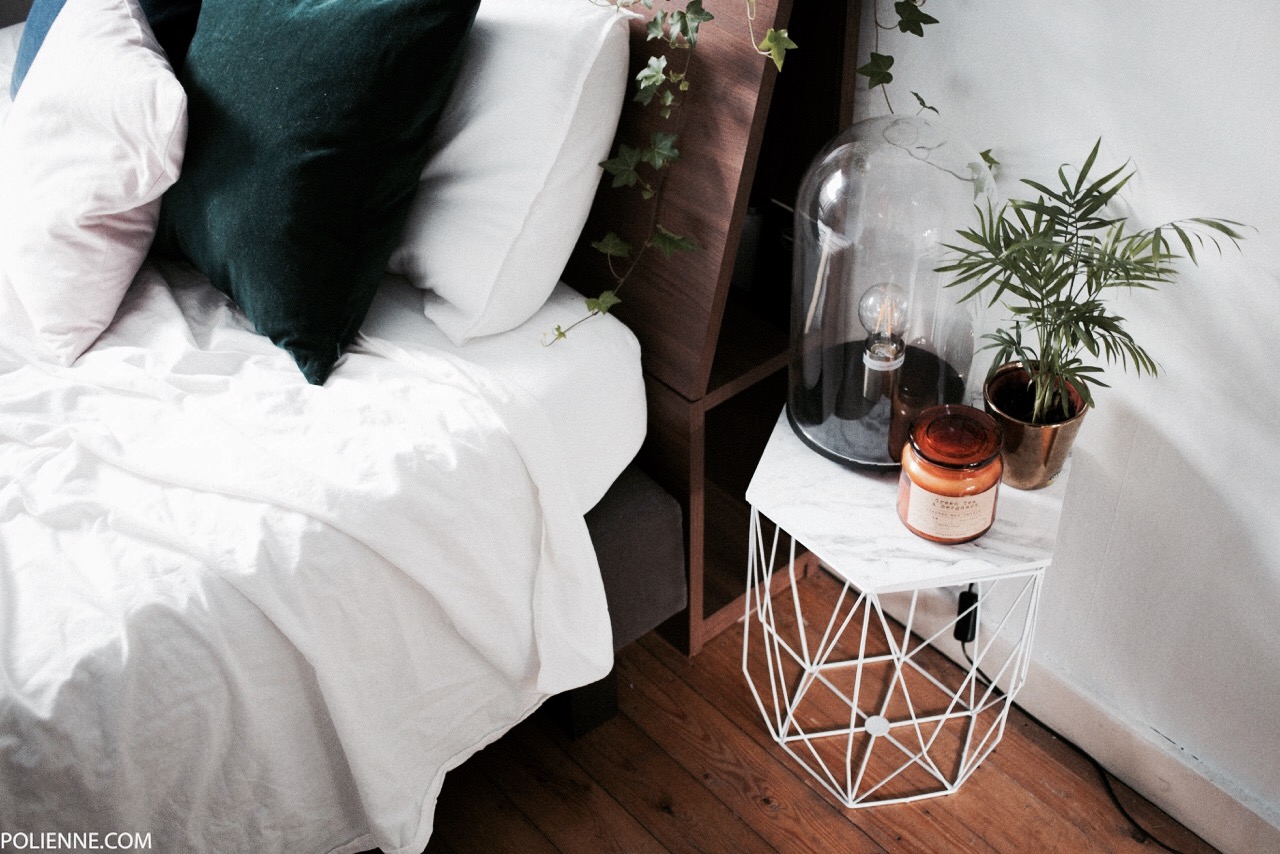 Written in collaboration with Westwing