Hi guys, I'm writing this post with what's left of my melting limbs! In this heatwave I currently feel like a bald and sticky sloth that seems to be glued to the floor with sweat, but I still managed to go outside and look clean and professional. Yup! Want to know how I managed?
Being productive in this kind of weather is pretty much impossible, but luckily you can still LOOK like you're super productive. As dressing up for over 30 degrees is probably one of the hardest things to do, I want to share a few tips with you guys to get the best out of your workwear wardrobe.
Cover up your shoulders and arms, as being protected from the sun helps to cool you down. Opt for breezy fabrics such as linen and cotton, like this super simple black shirt.
A mini skirt doesn't necessarily have to be informal! A clean cut and neutral colour can look very chic, and an A-line model still gives you some room to move your legs before they, again, glue together with sweat. Classy.
When wearing closed shoes for work or school, opt for breathing socks. When your feet get the chance to cool down, your entire body does the same! If you're allowed to, fab slippers or sandals are of course even better options.
Wearing your hair up gives a super sleek impression, and prevents your locks to adopt the wet look in a non-fashionable way. And this way your jewelry and accessories will get even more attention!
Et voila, hope these quick tips will help you to look like you couldn't care less about the heatwave. Let me know what you think of the look!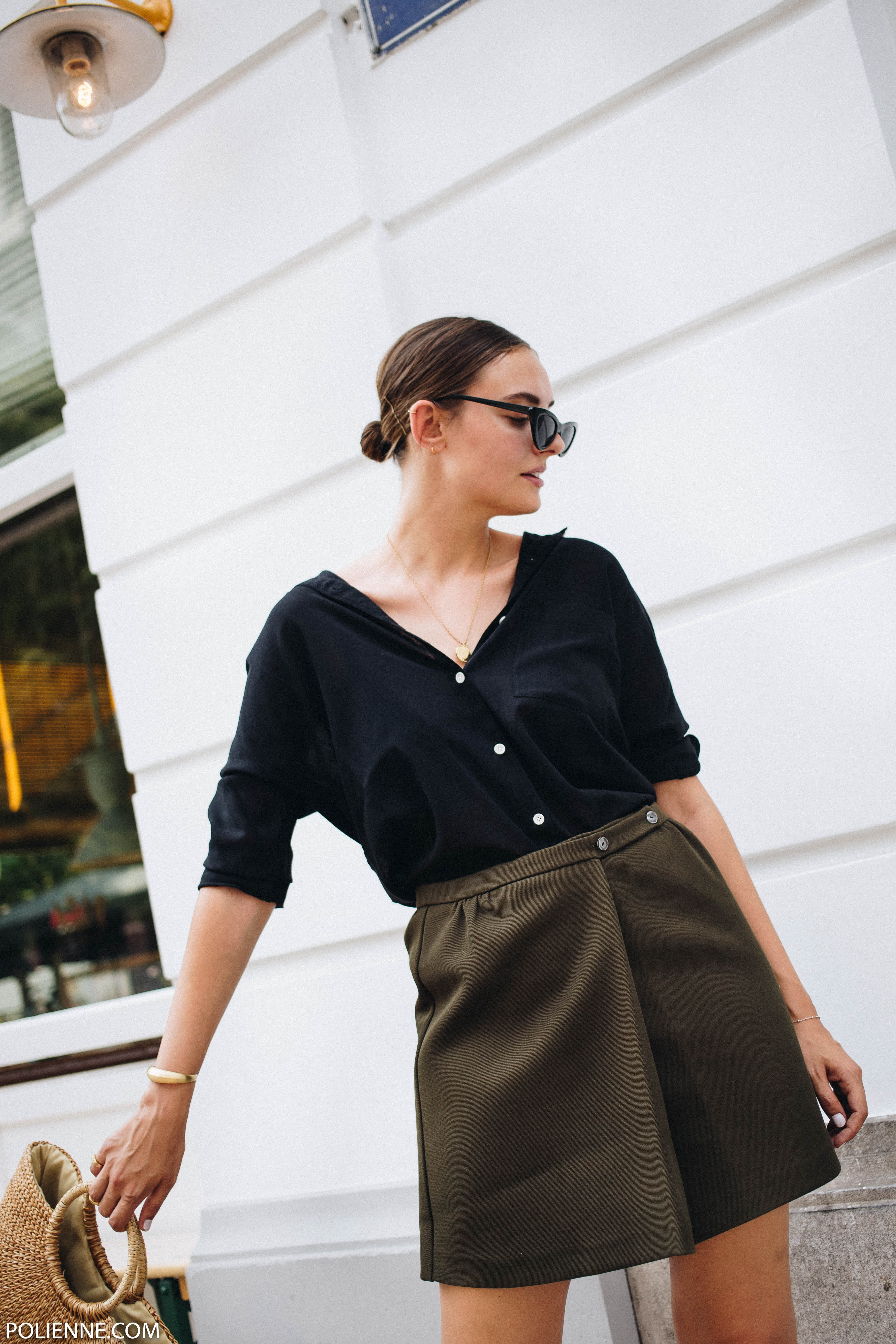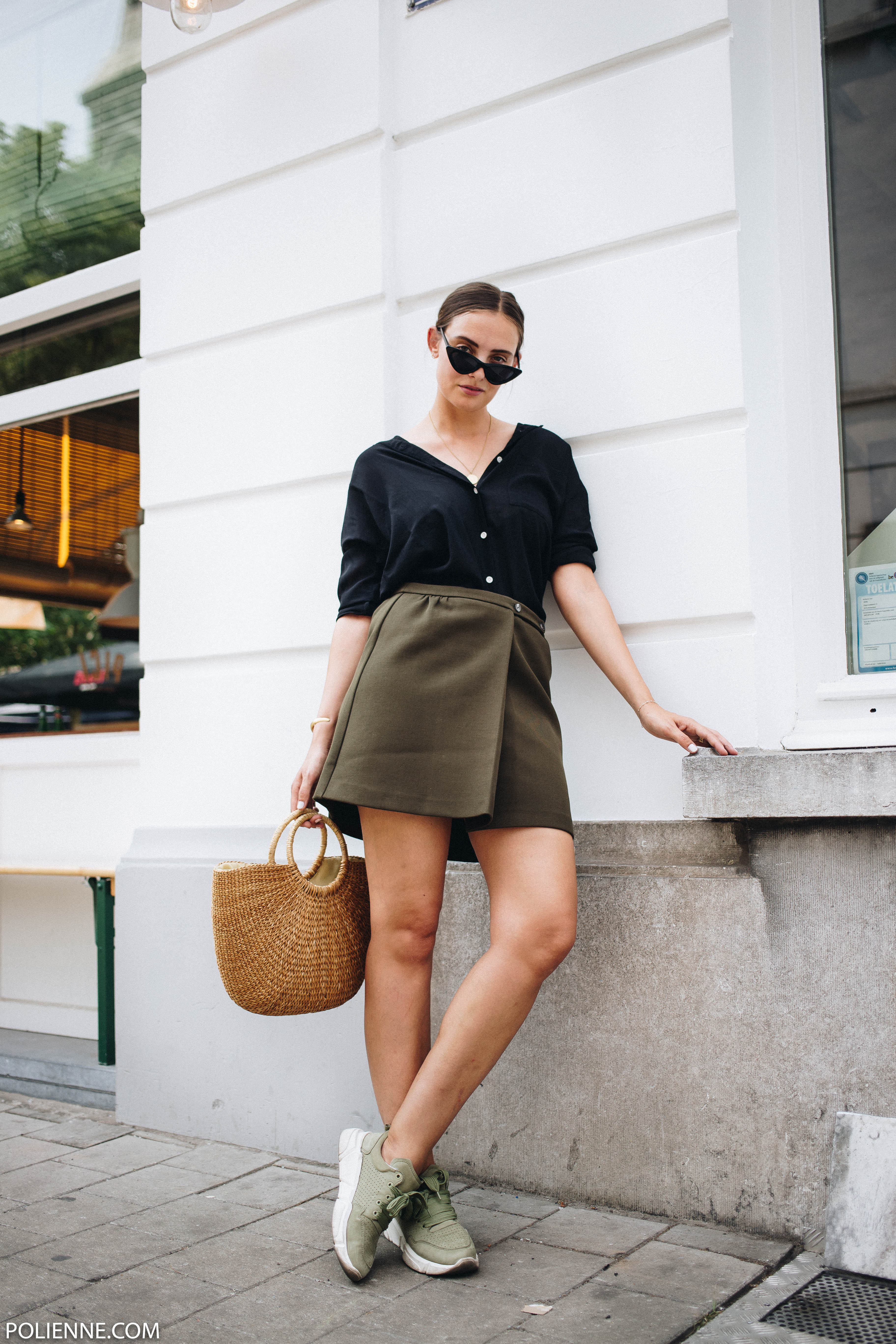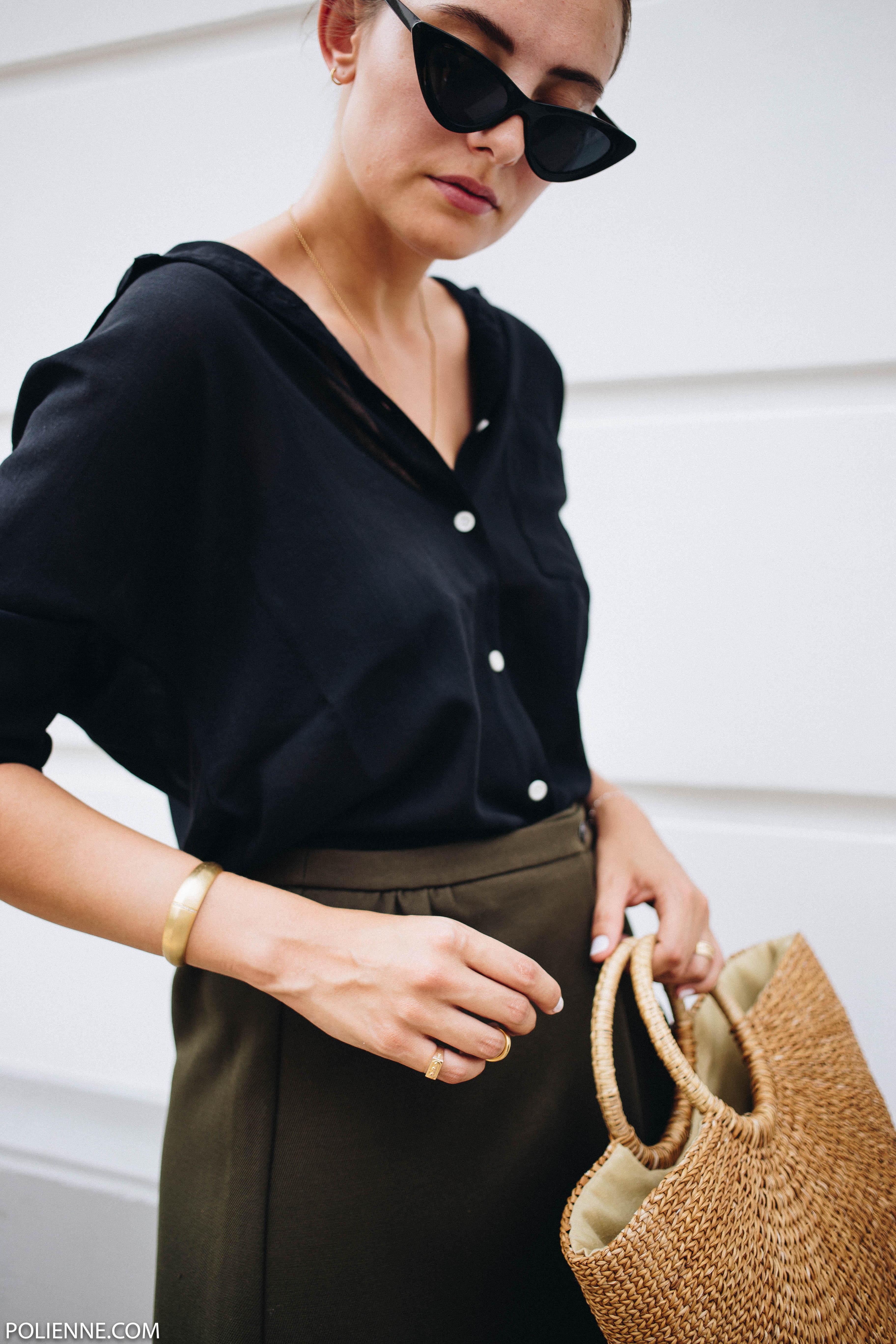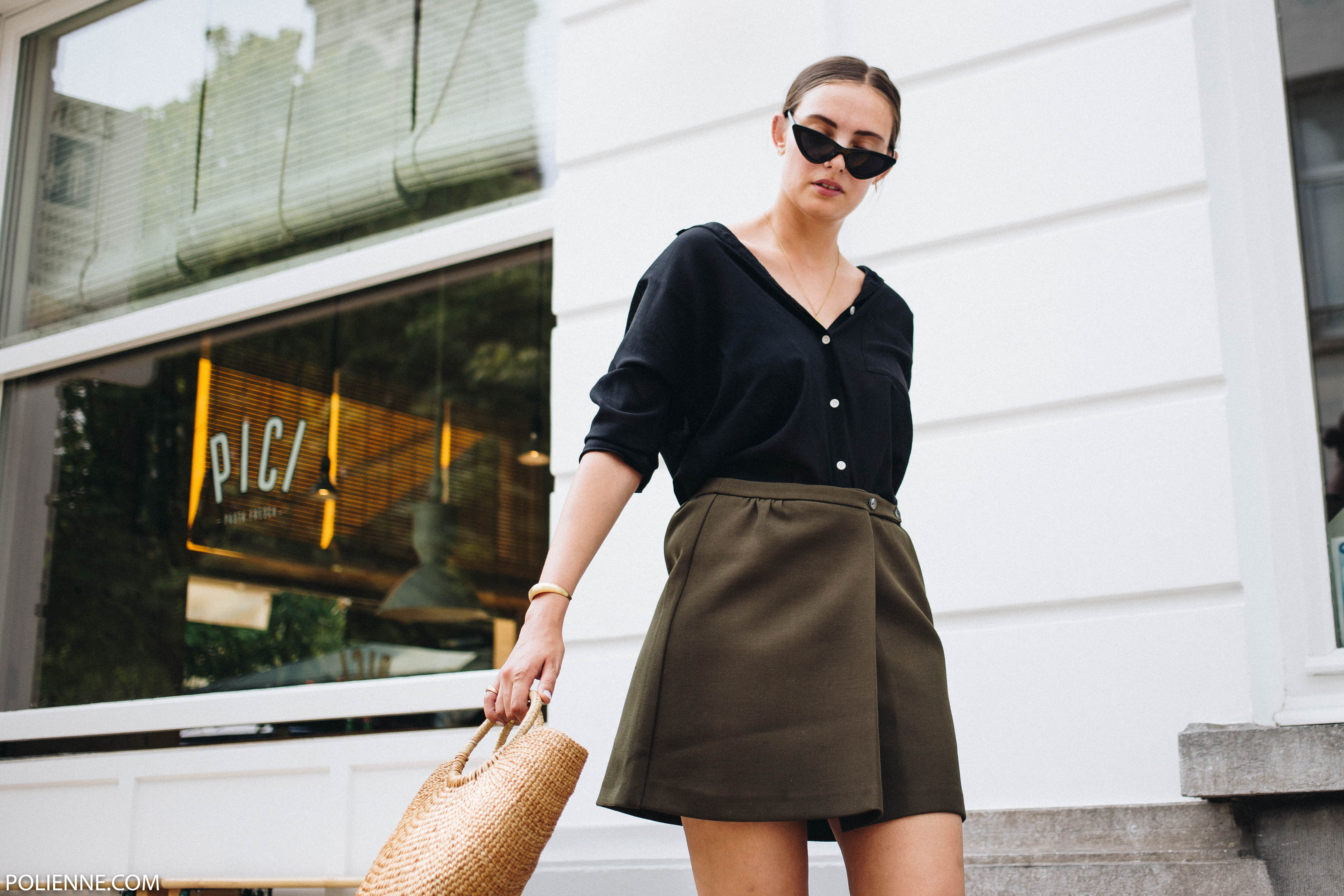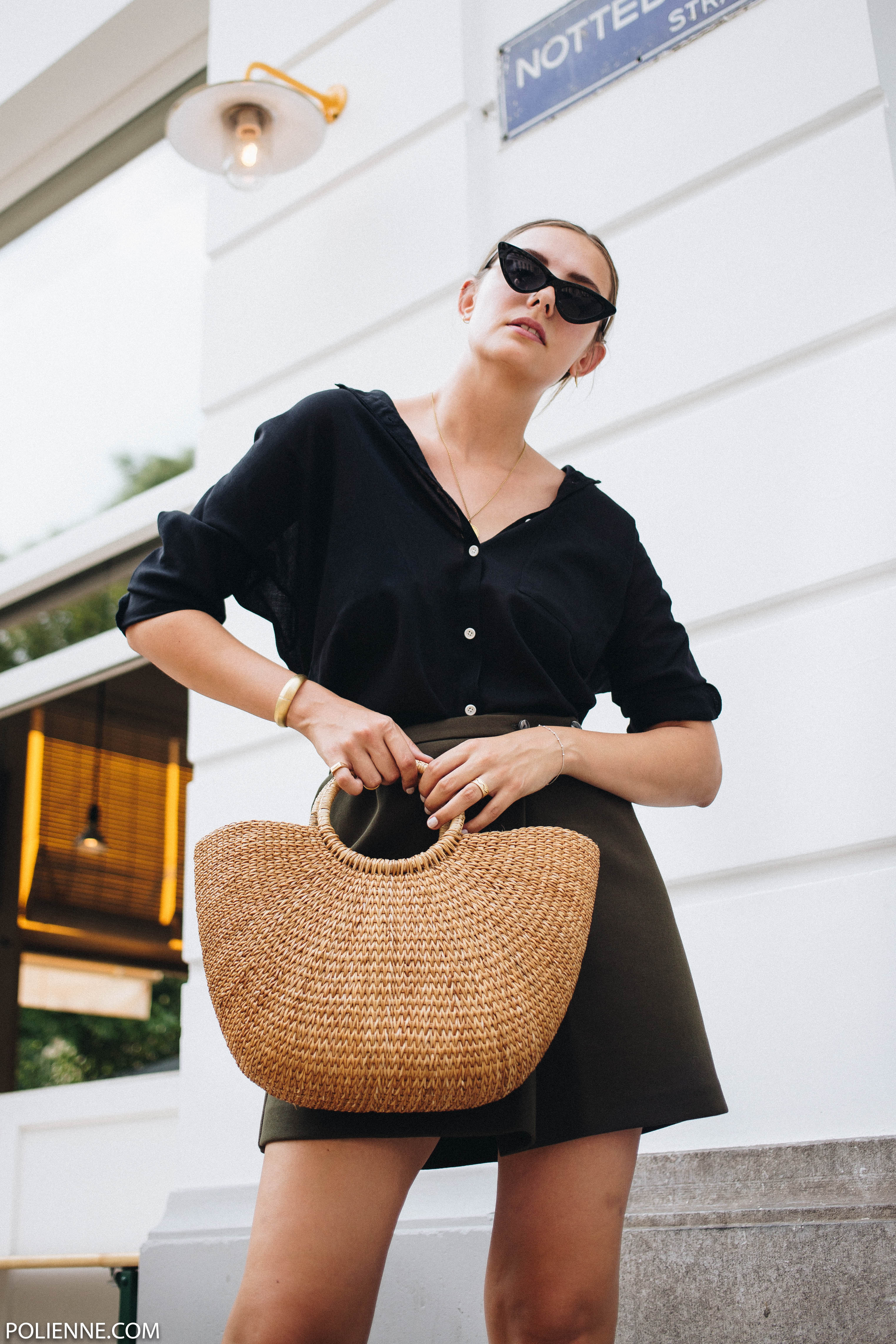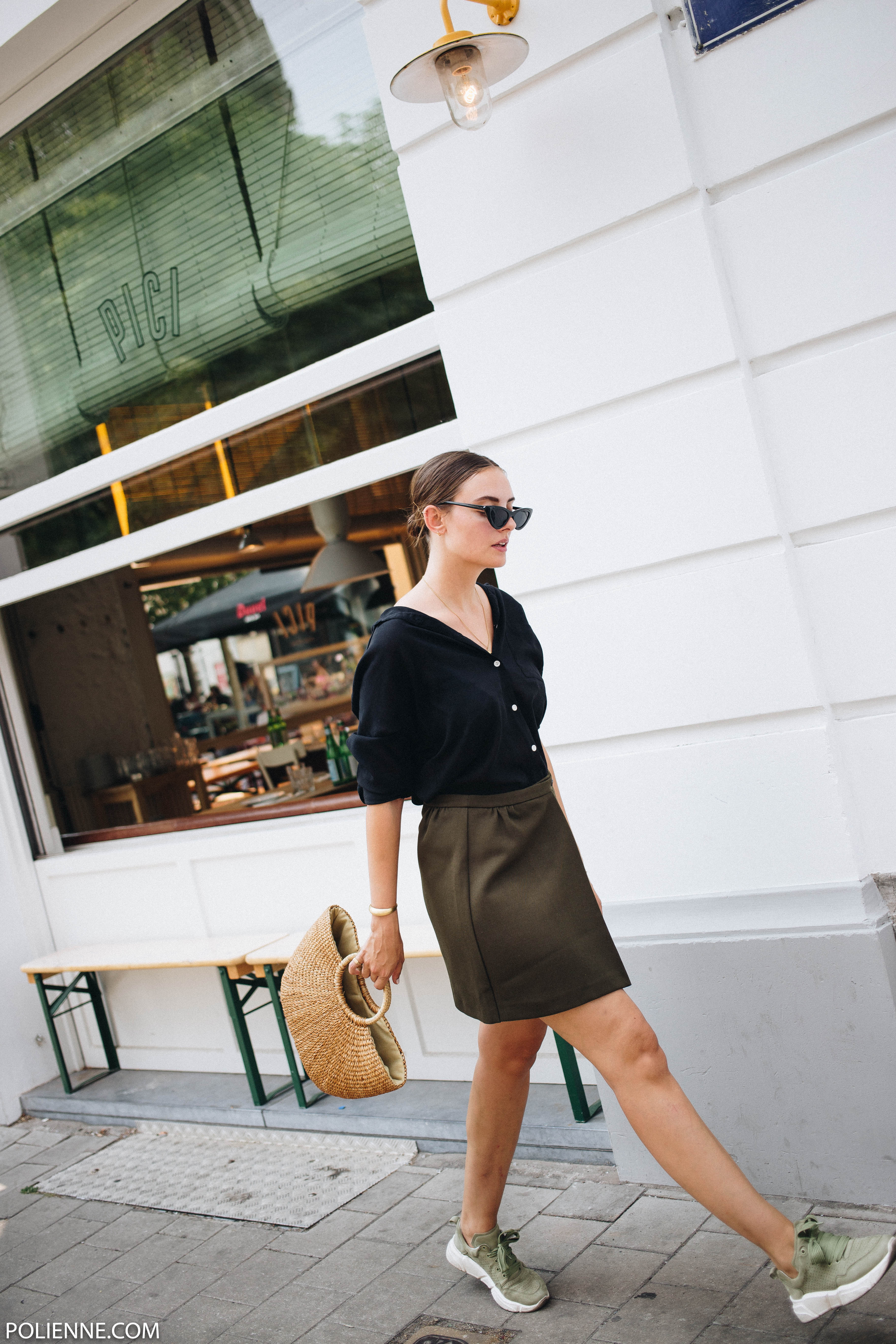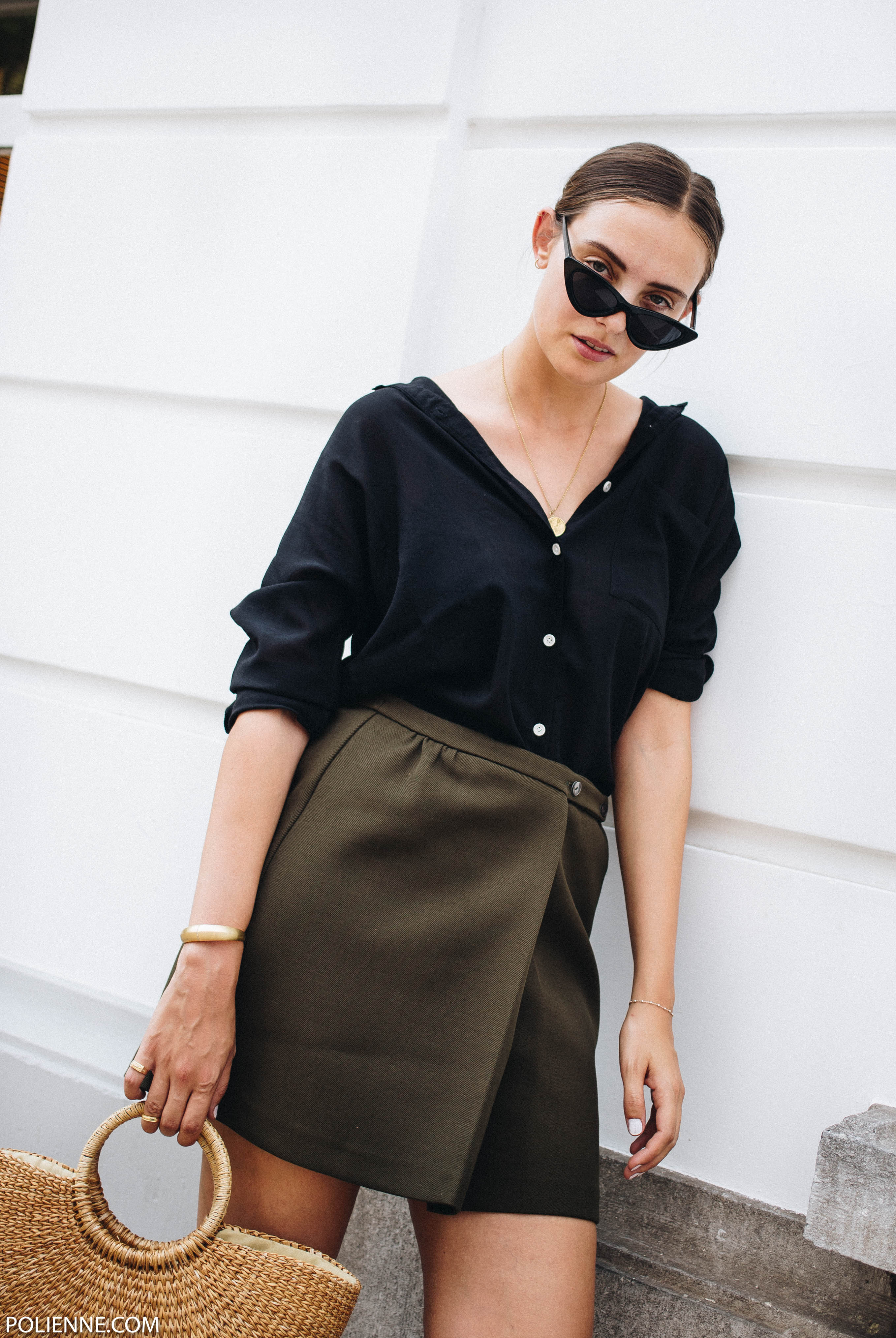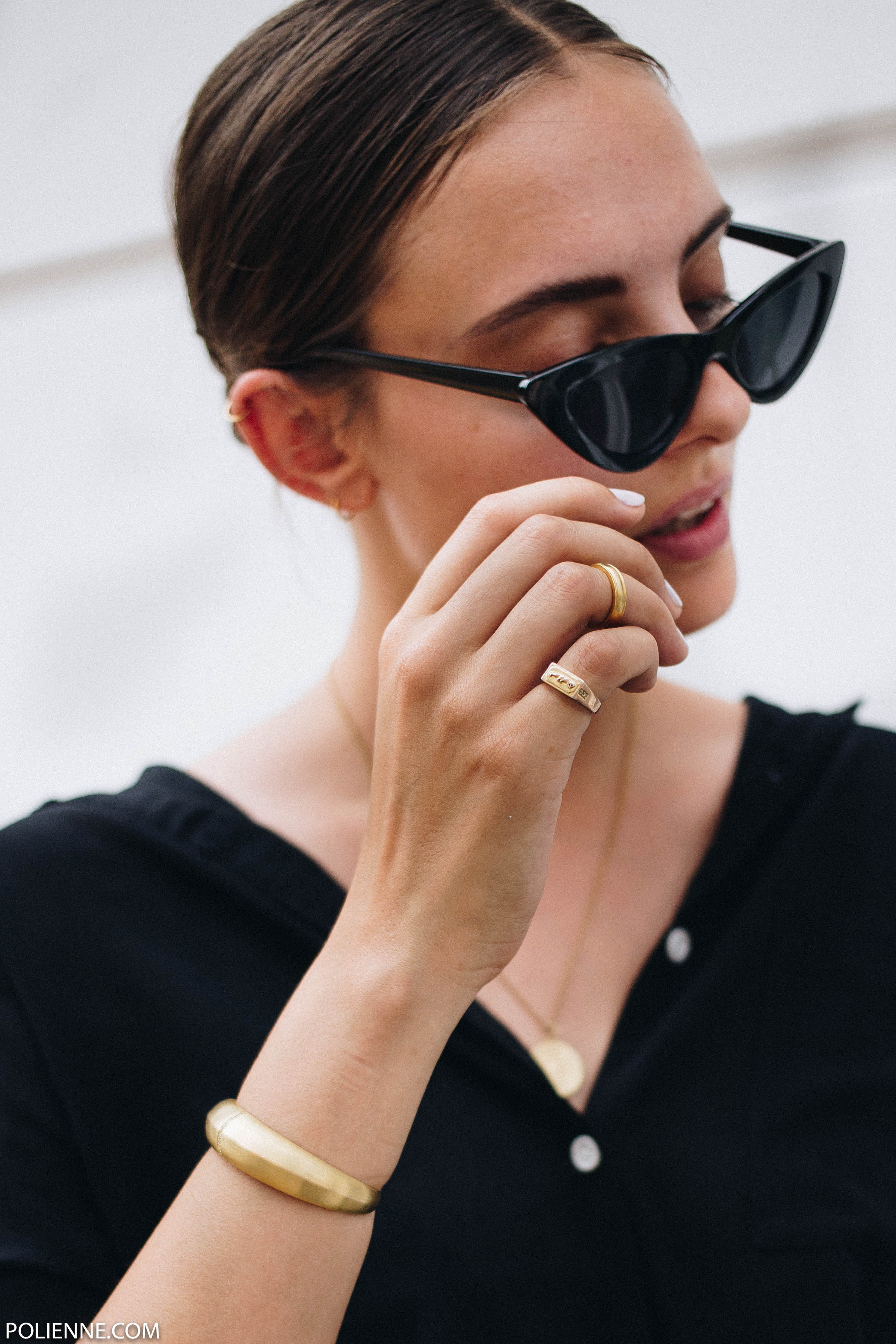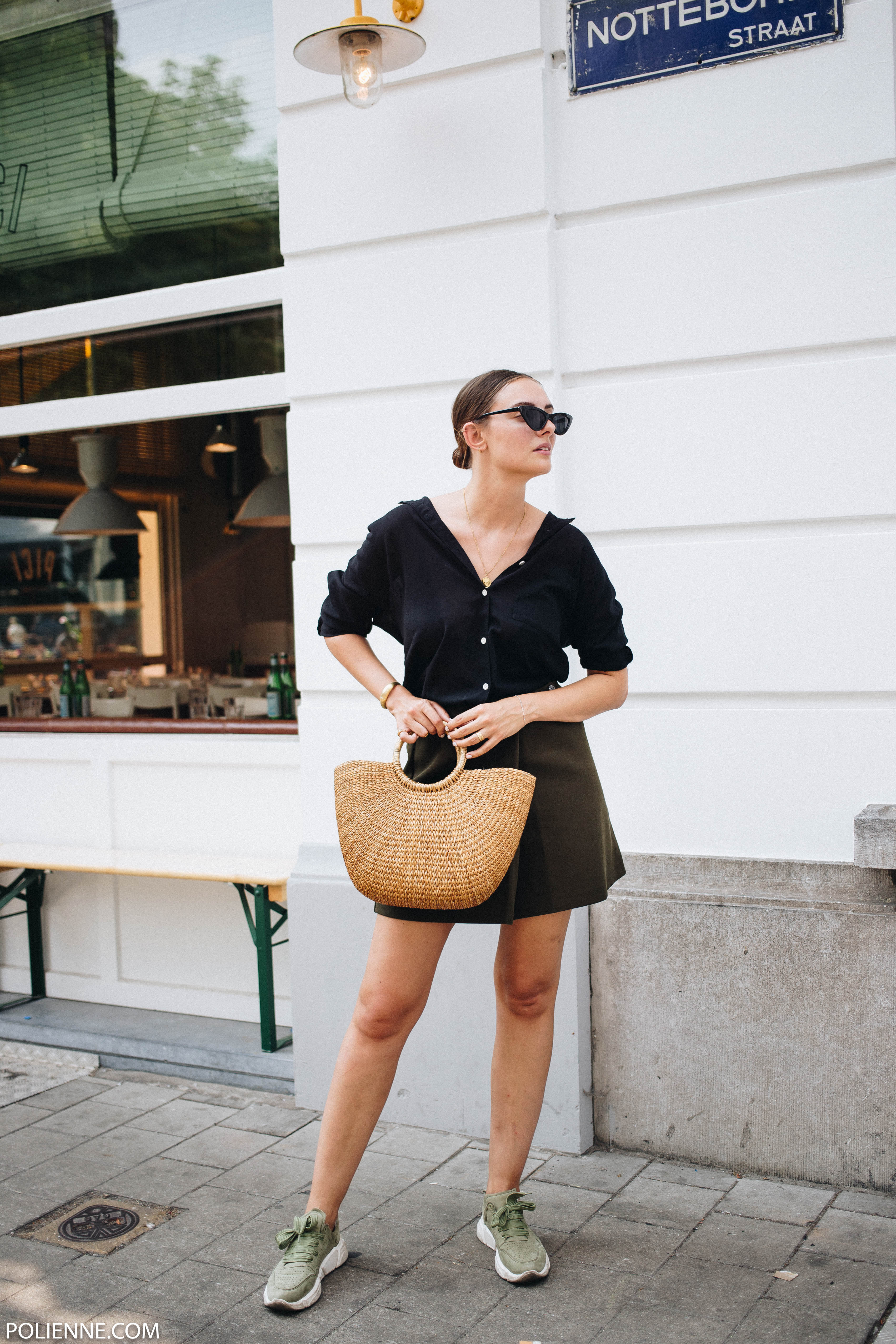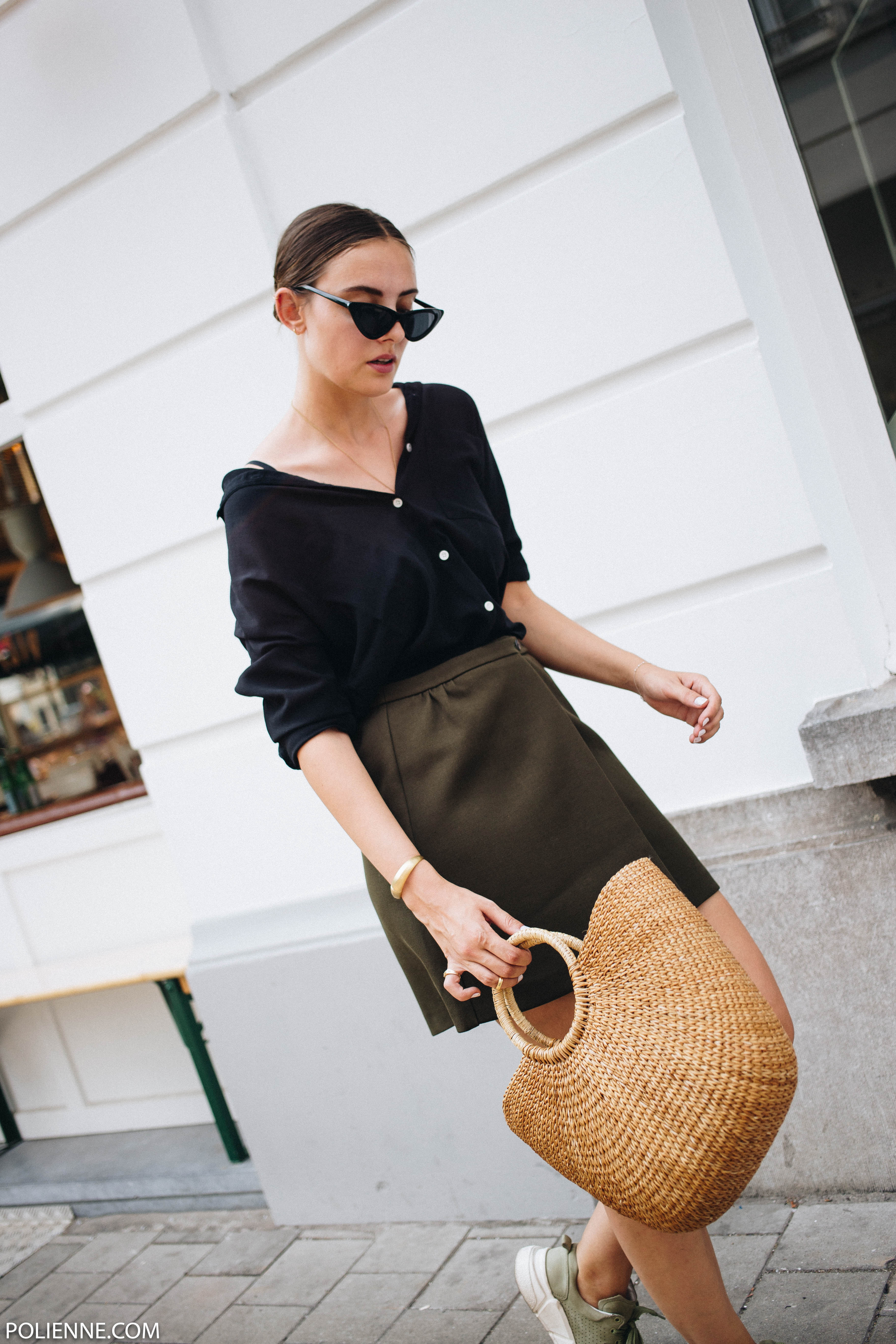 BELLEROSE (gifted) blouse & A-line skirt, SACHA sneakers, ETSY straw bag, UNKNOWN sunglasses, PAULIEN x DIAMANTI PER TUTTI jewelry (currently 20% off with the code FIREWITHIN!)
Photos by Daan Schepers