My inner princess loves to twirl once in a while. And ever since I got my hands on that huge layered linen skirt 3 years ago, I'm always eagerly looking forward to the new H&M Conscious Exclusive collection! This year one piece in particular caught my eye: that ah-maaaaazing pleated pink maxi dress. The best part of this dress might be the fact that it's made from BIONIC®, a polyester material made from plastic out of the sea! A garbage dress. Genius.
On Easter Monday I was invited by H&M for the #HMBloggersHotel at The Hotel, a fun sleepover during which us blogger pals discovered the H&M Conscious Exclusive collection, styled our fave Spring looks and even climbed all the way up to the roof to photograph our favourites! Photographer Jana and I had lots of fun capturing the perfect swing with a stunning view on Brussels <3
Done with the talking, time for the photos! Enjoy!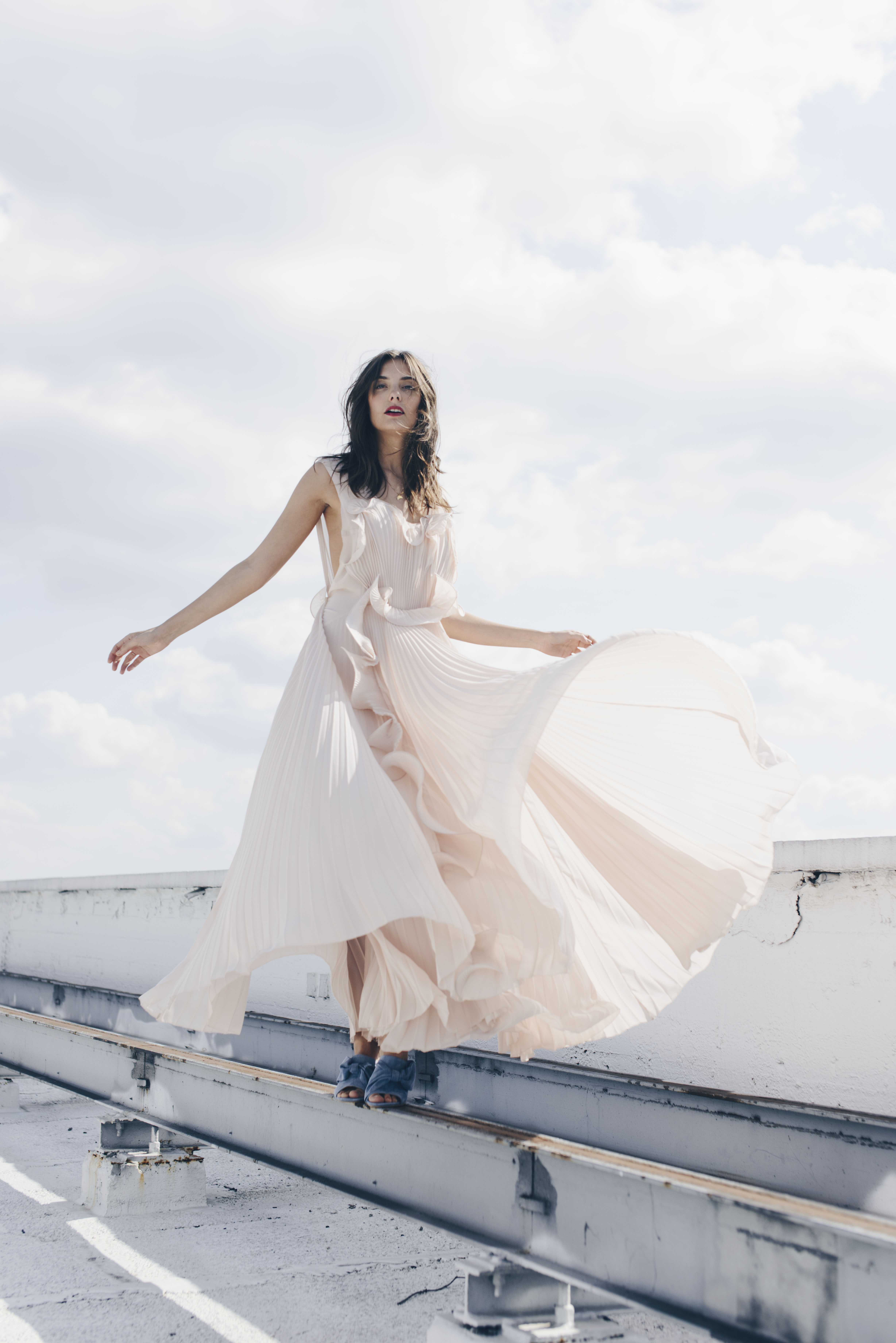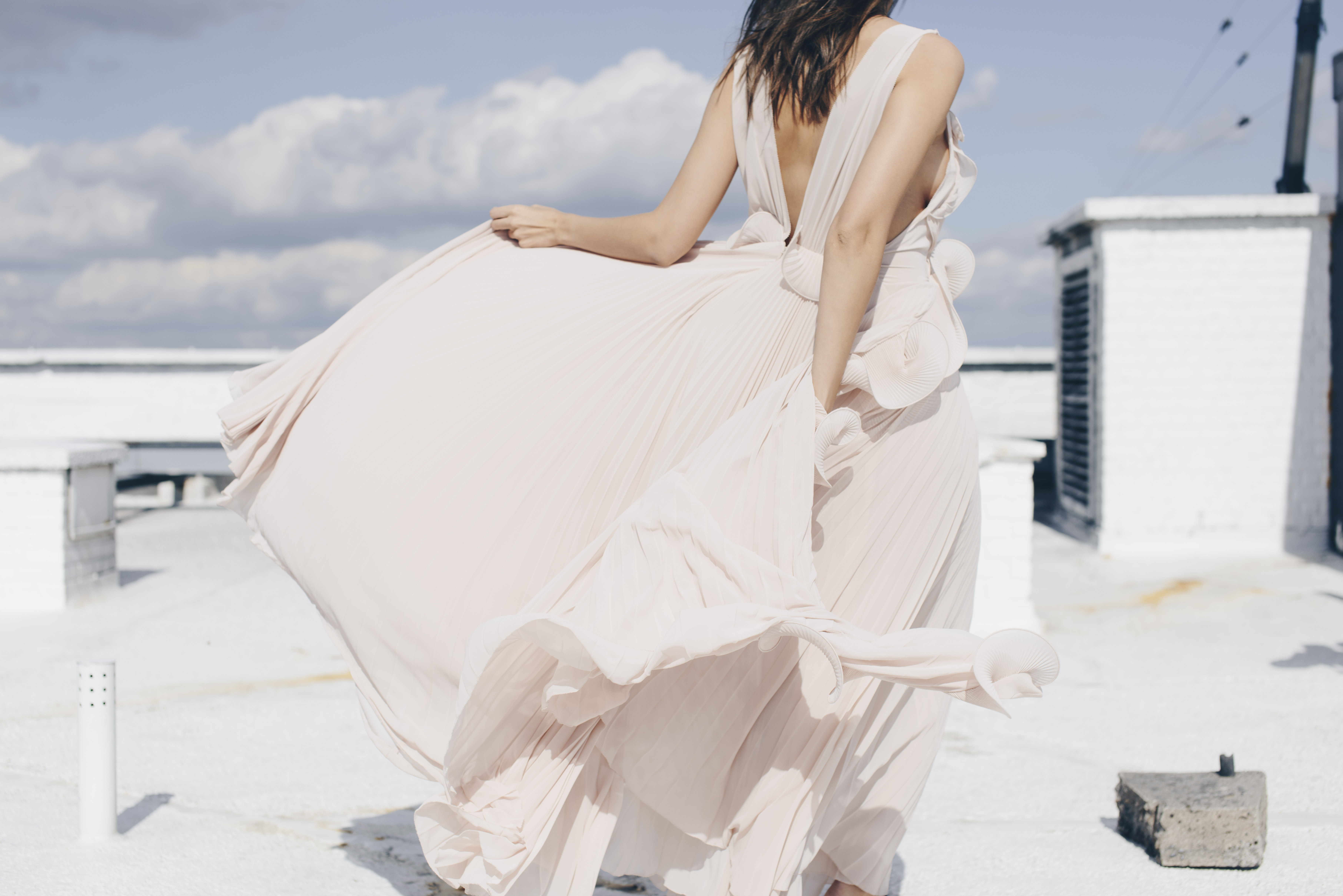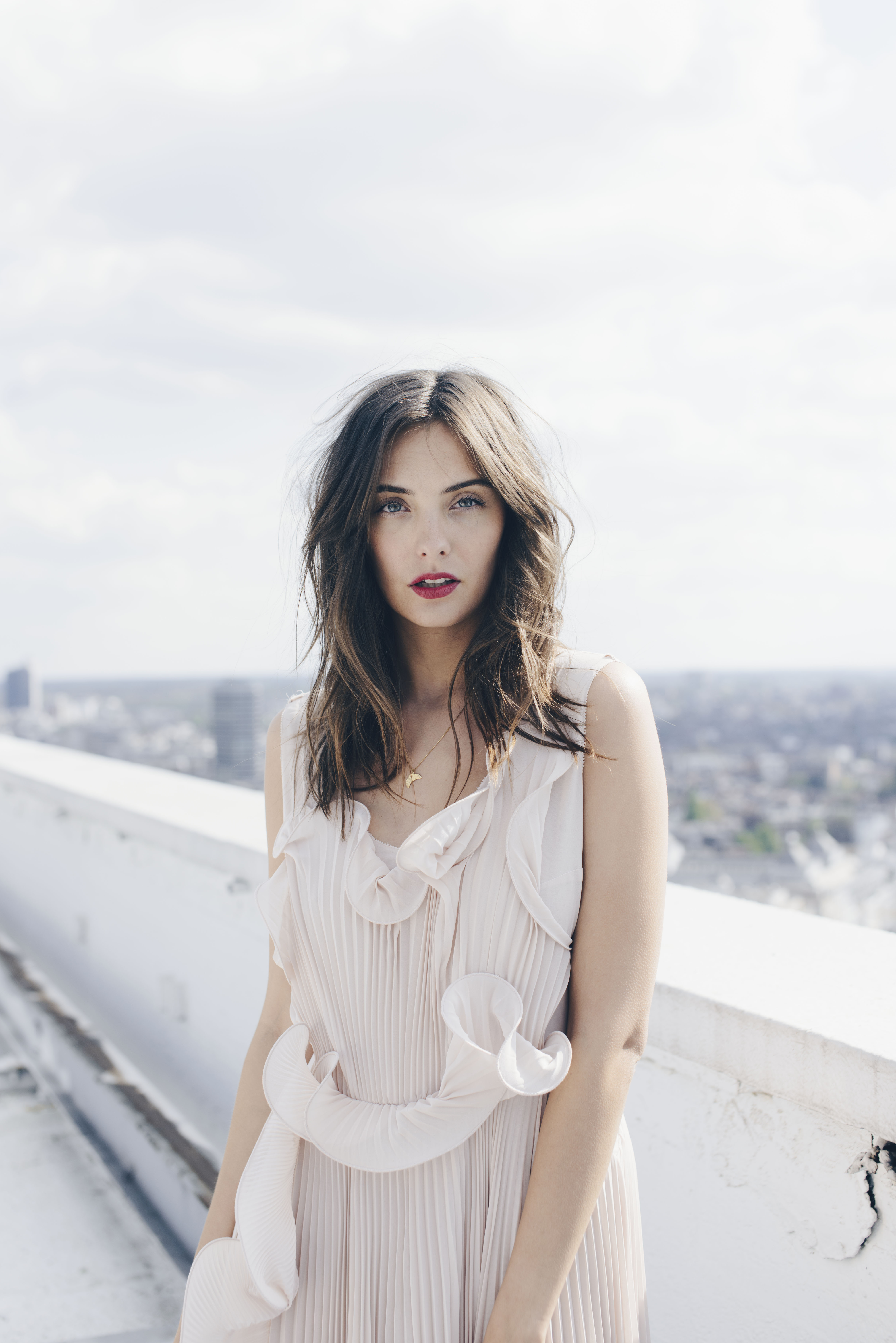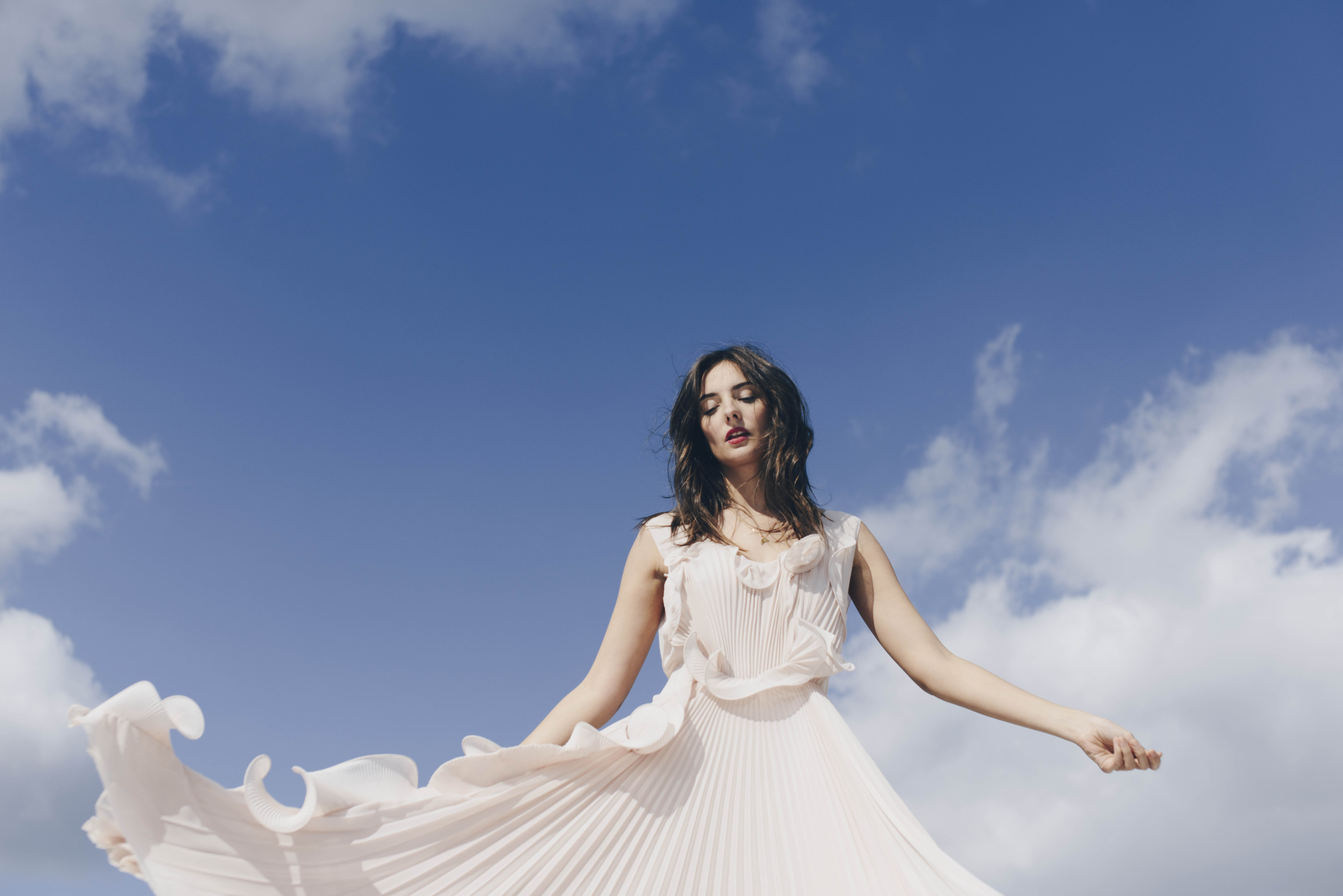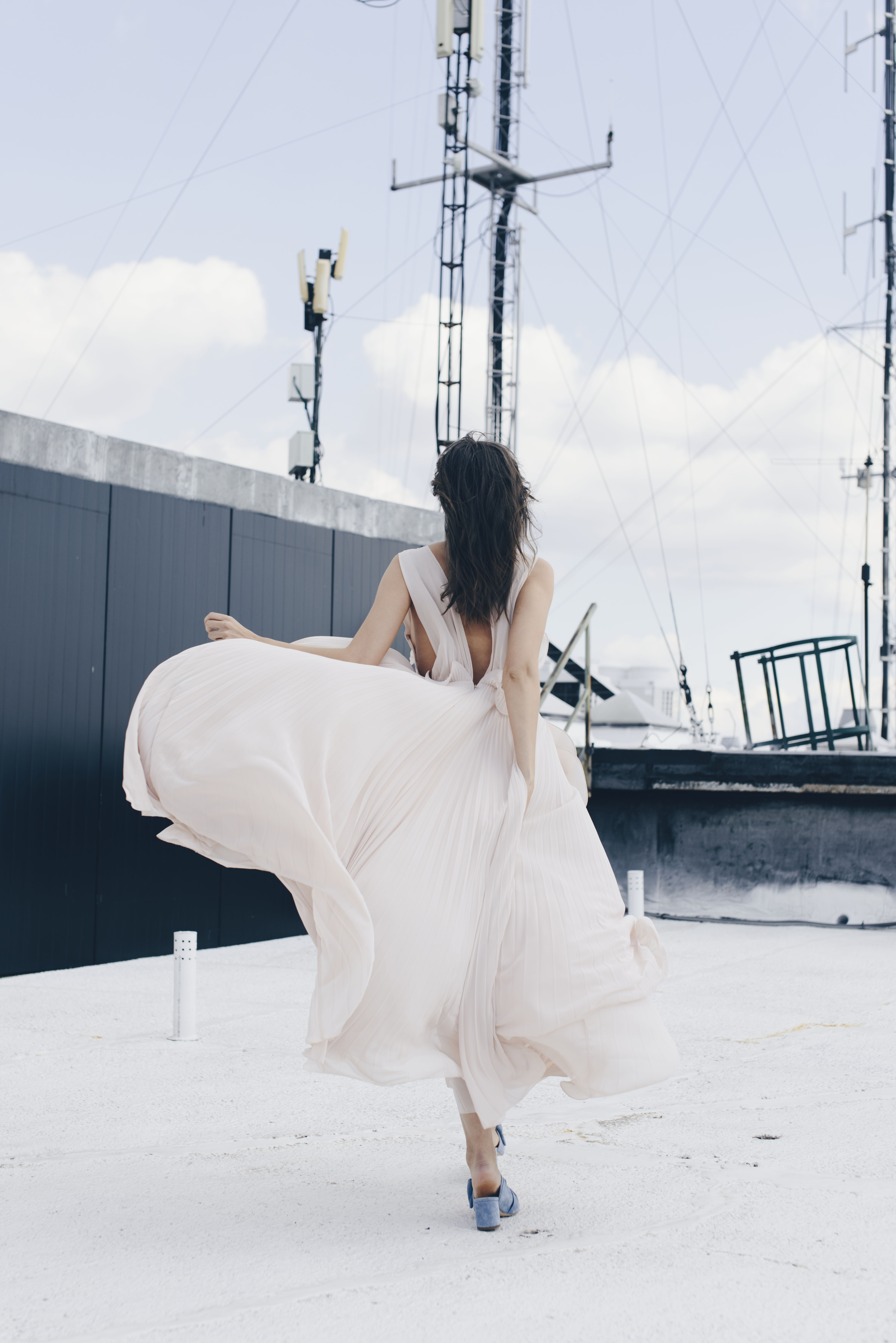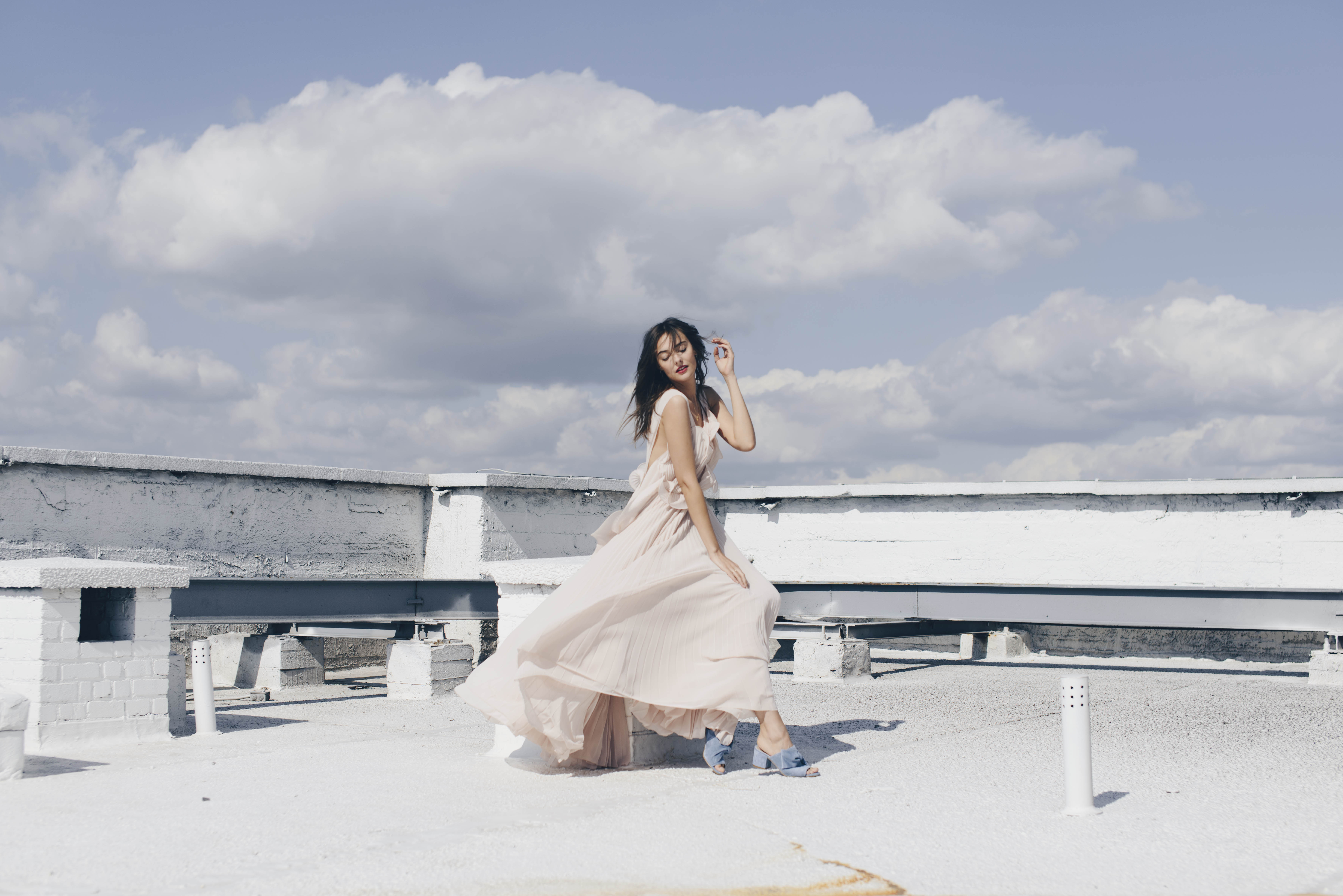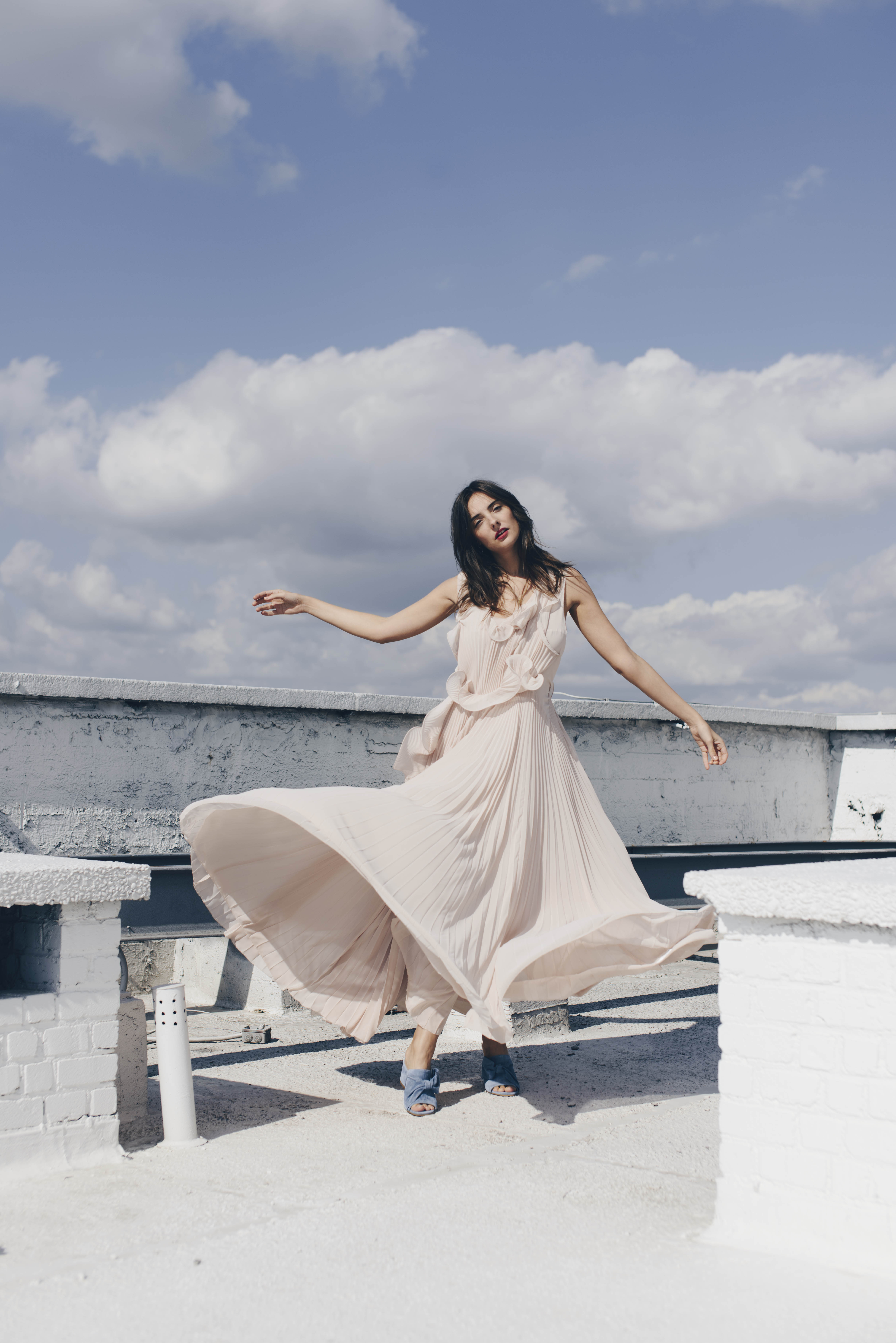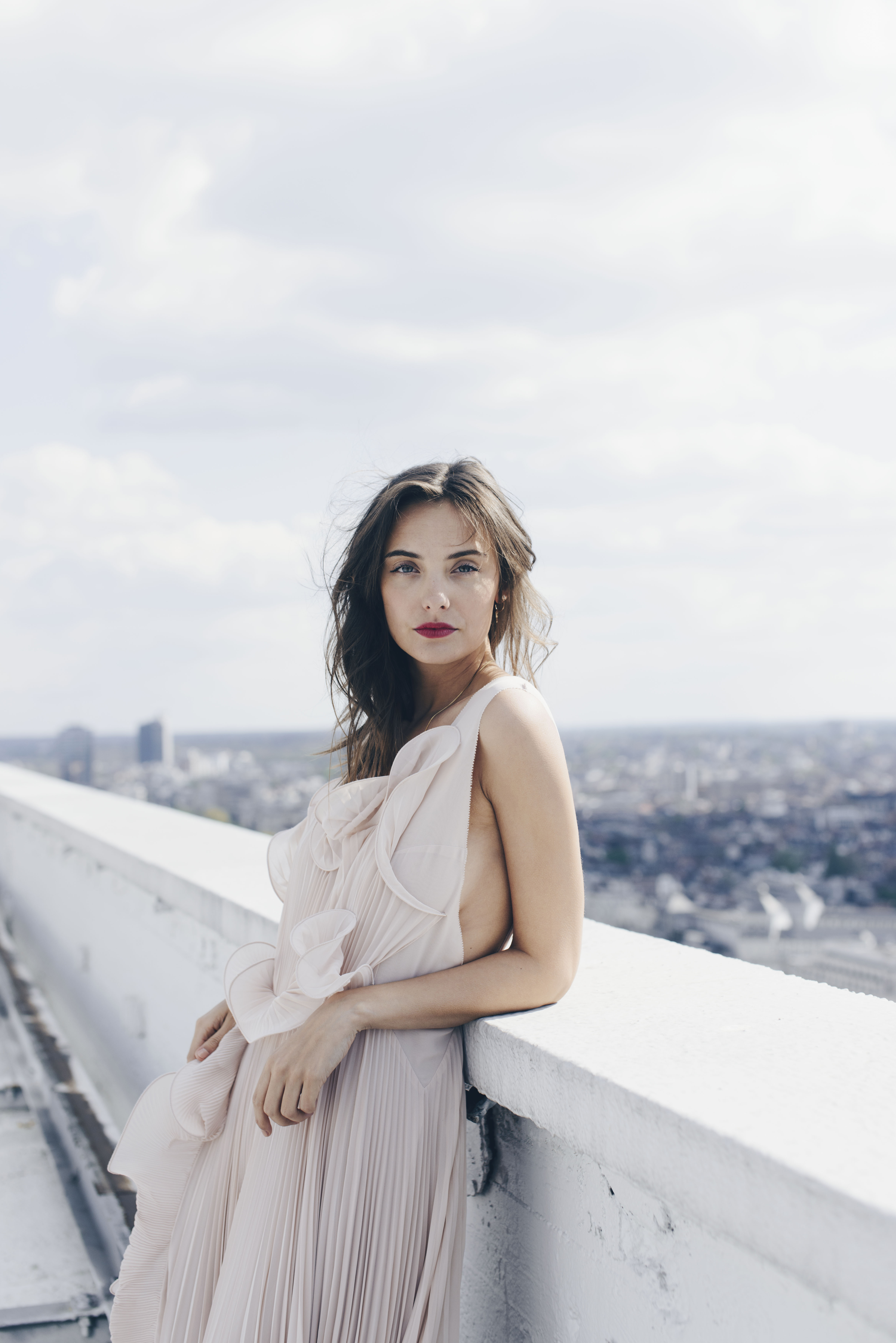 H&M Conscious Exclusive dress, MINELLI mules
Photos by Jana Germanus