Who's ready for another home update? Now that we've finished the entire bedroom, I can finally show you more of it! But before flashing the full final result, I wanted to zoom in on a fun DIY project a lot of you asked me about.
Our bedframe! I'm not a super handy person so I usually stay away from anything DIY, but this one was particulary easy. We moved in together coming from two different apartments so we had a lot of double pieces, including two beds. Since it seemed stupid to buy a brand new bed, we decided to just use one of the two old ones and pimp it a bit so it would fit the general interior idea of the bedroom.
About this general idea: you might have seen my boho Ibiza bedroom inspiration post here! Think lots of white, natural fabrics and a touch of gold. YAS, GOLD! To make the bed a real eye-catcher, we decided to spray it goooooold!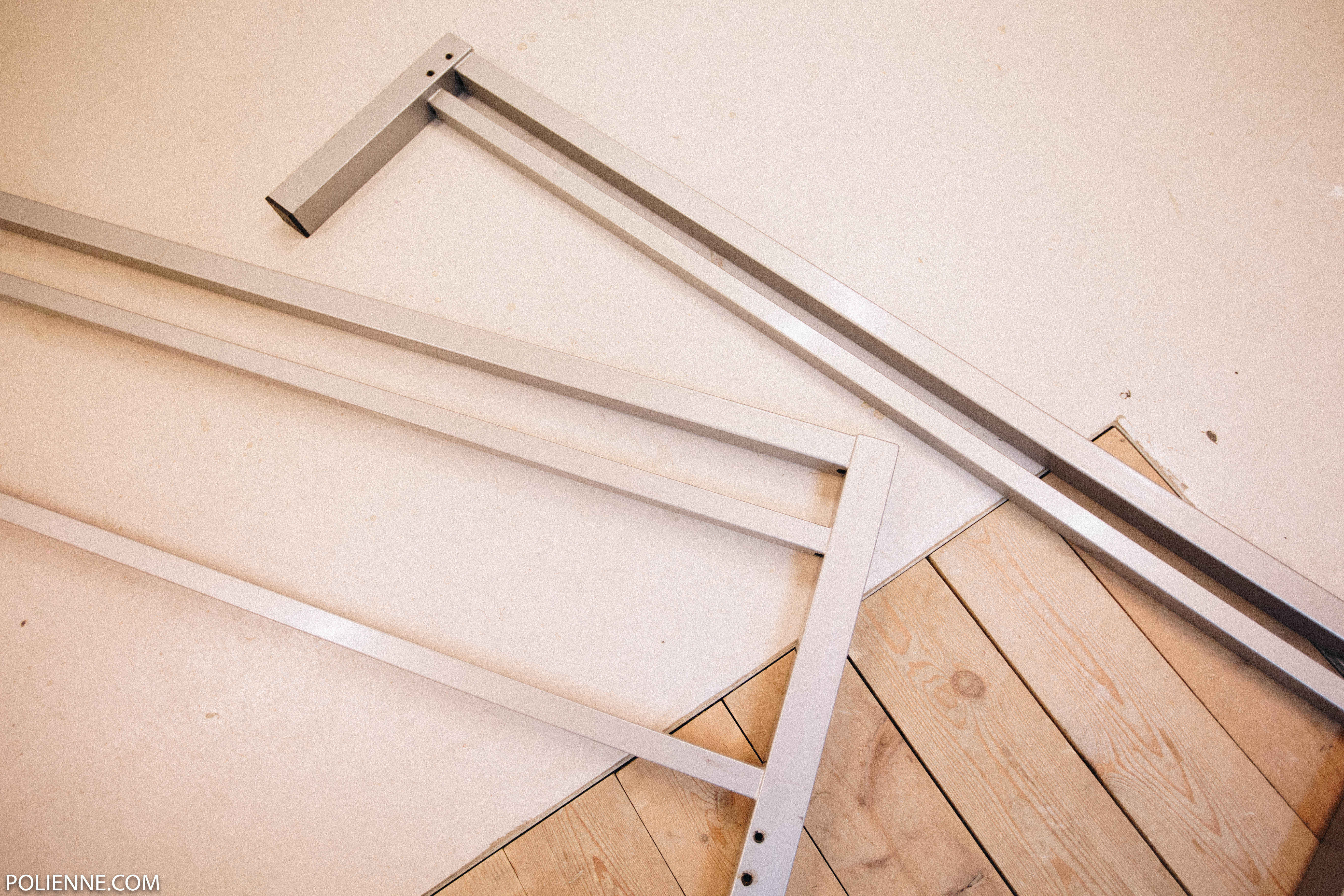 Friend and renovation buddy Lisa helped me out (nope, I'm still not a handy person) as she had done a similar little project before at her place. Paint brand Levis kindly offered me to test the Levis Deco Spray in colour gold that's perfect to refresh old furniture and decoration pieces in wood, metal and glass. No primer needed, you just have to clean and degrease the surface and spray it on top of whatever you like!
We sprayed 2 layers and added another see-through one, just to make sure that the metallic paint wouldn't show on our bed sheets. We let it dry for a night (it only needs a few hours, but just in case) and installed it the day after. One extra tip: do make sure that your plastic underneath is wide enough because the spray tends to start floating around the room 😉
Now scroll down for…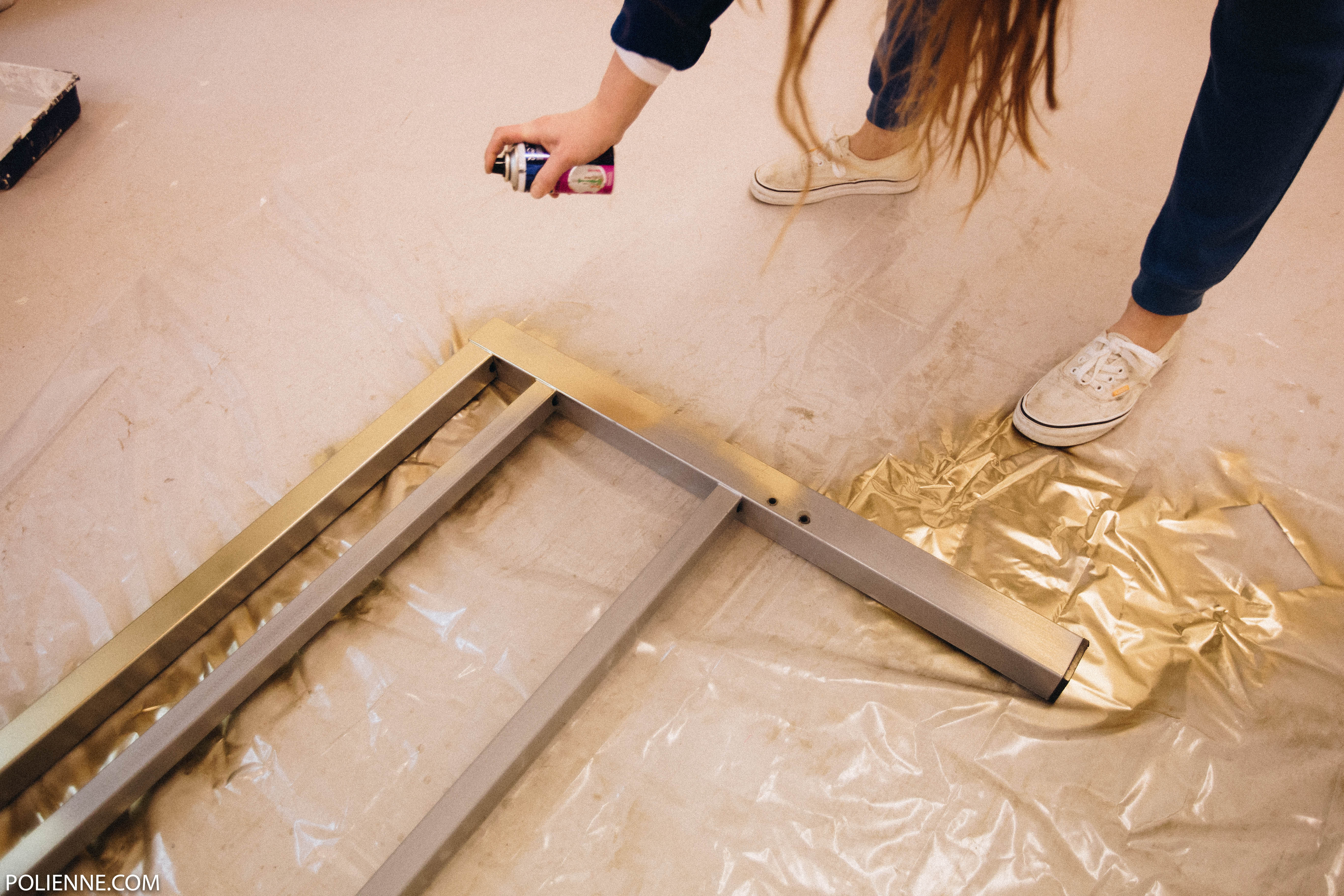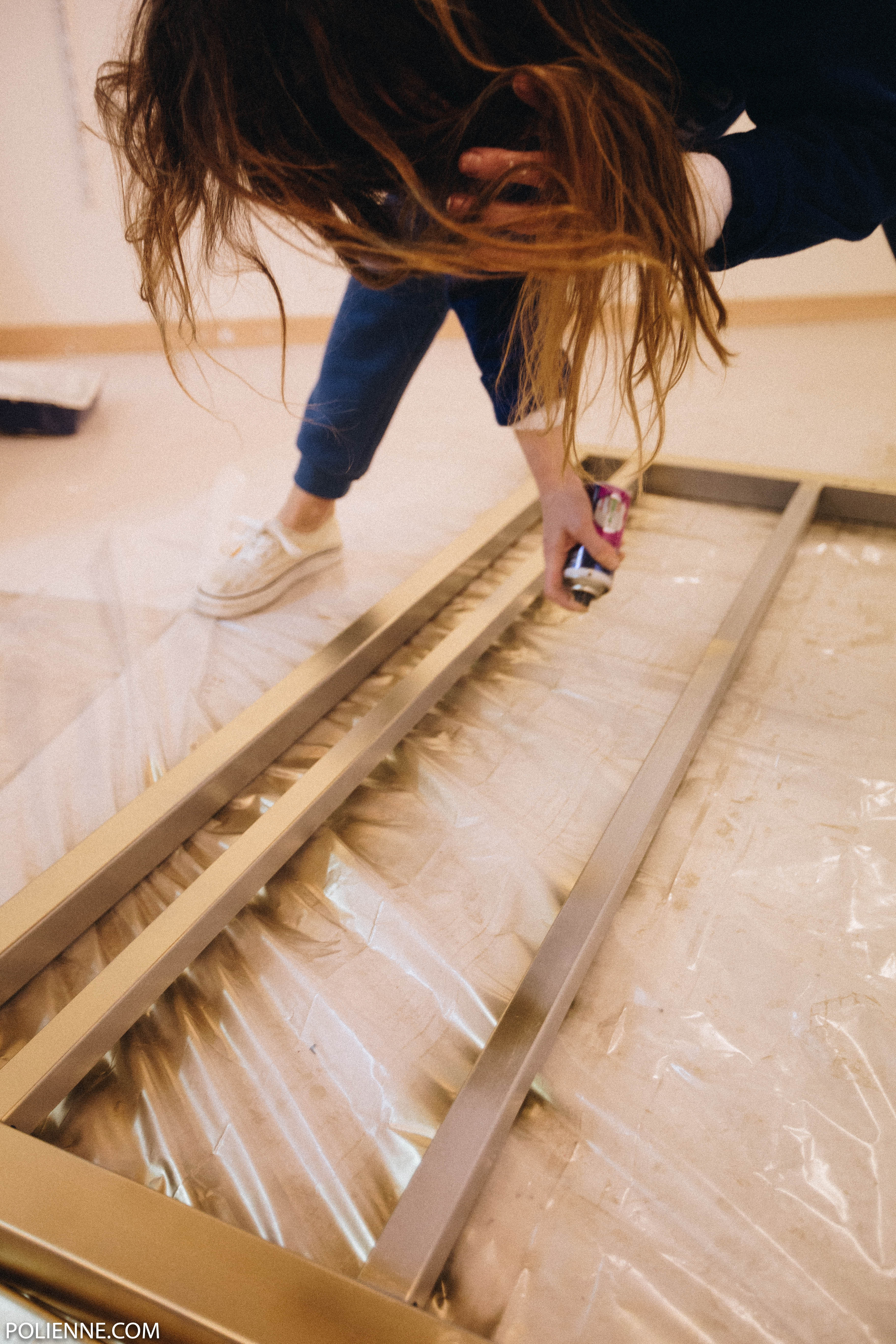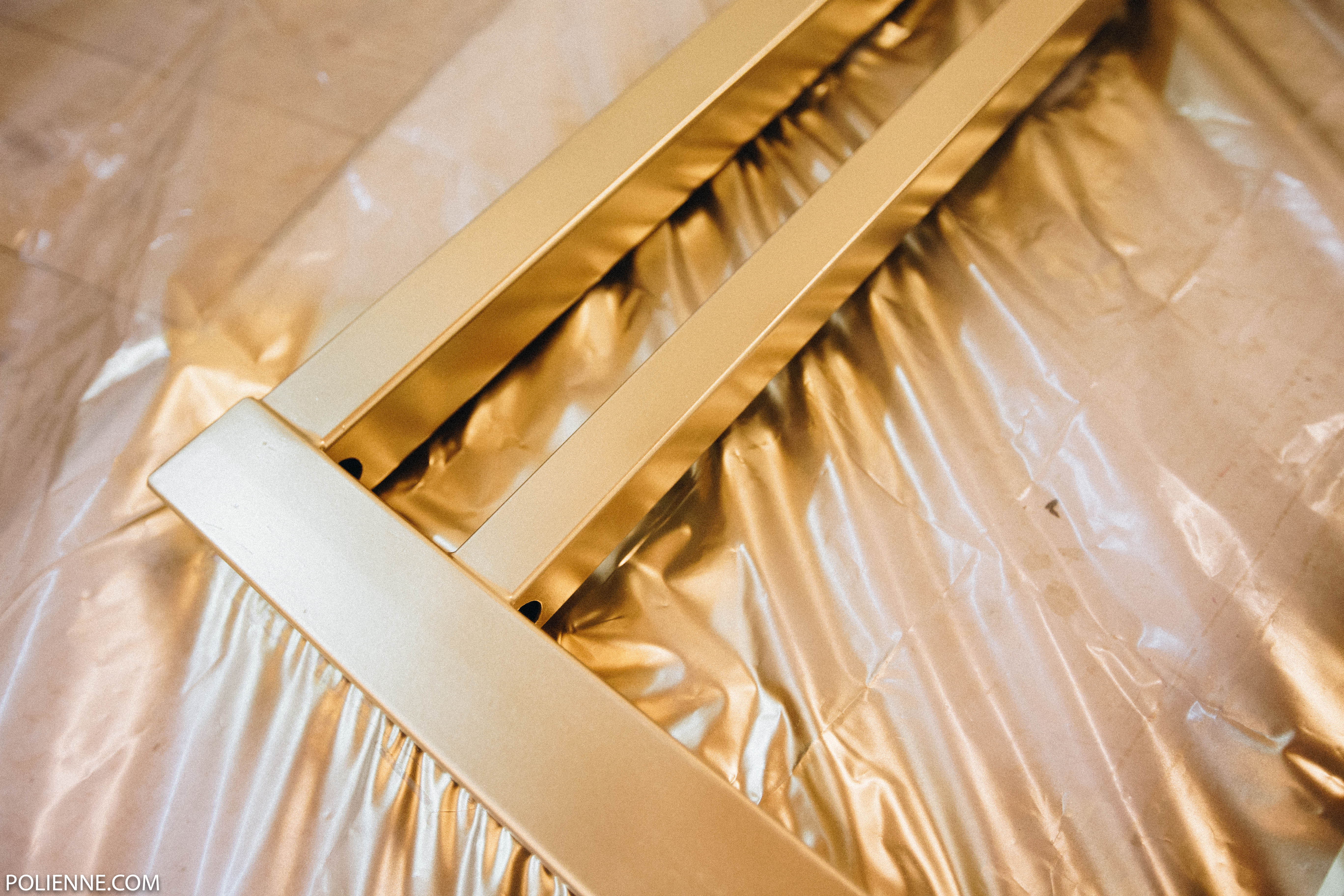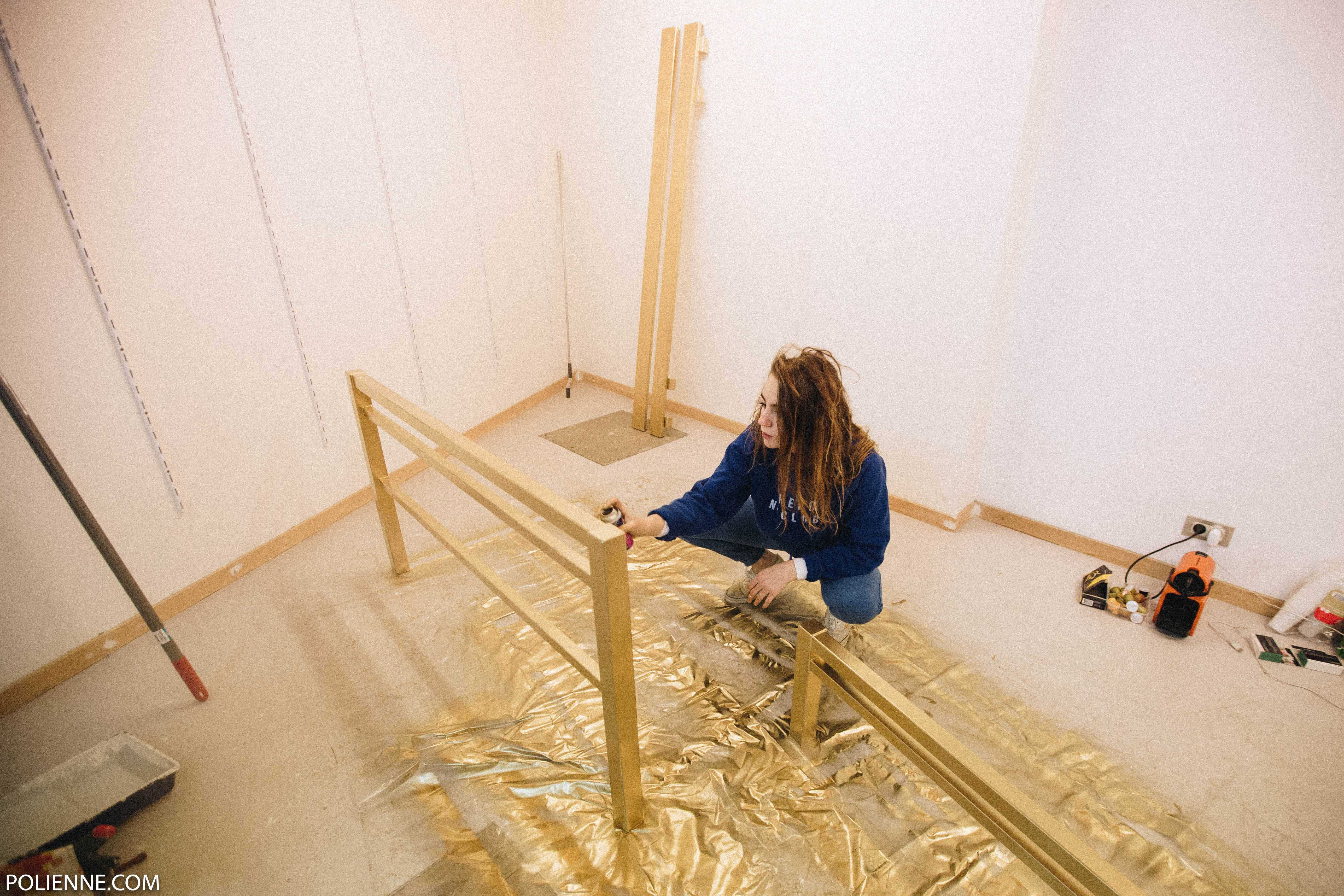 …the final results! The spray worked like a charm! After a few months the bed shows some signs of usage but we personally love the "worn out look" so that's perfect. Oh, and clean sheets! Tested and approved!
See how the golden bed looks in our bedroom below! Looks totally different and new, right?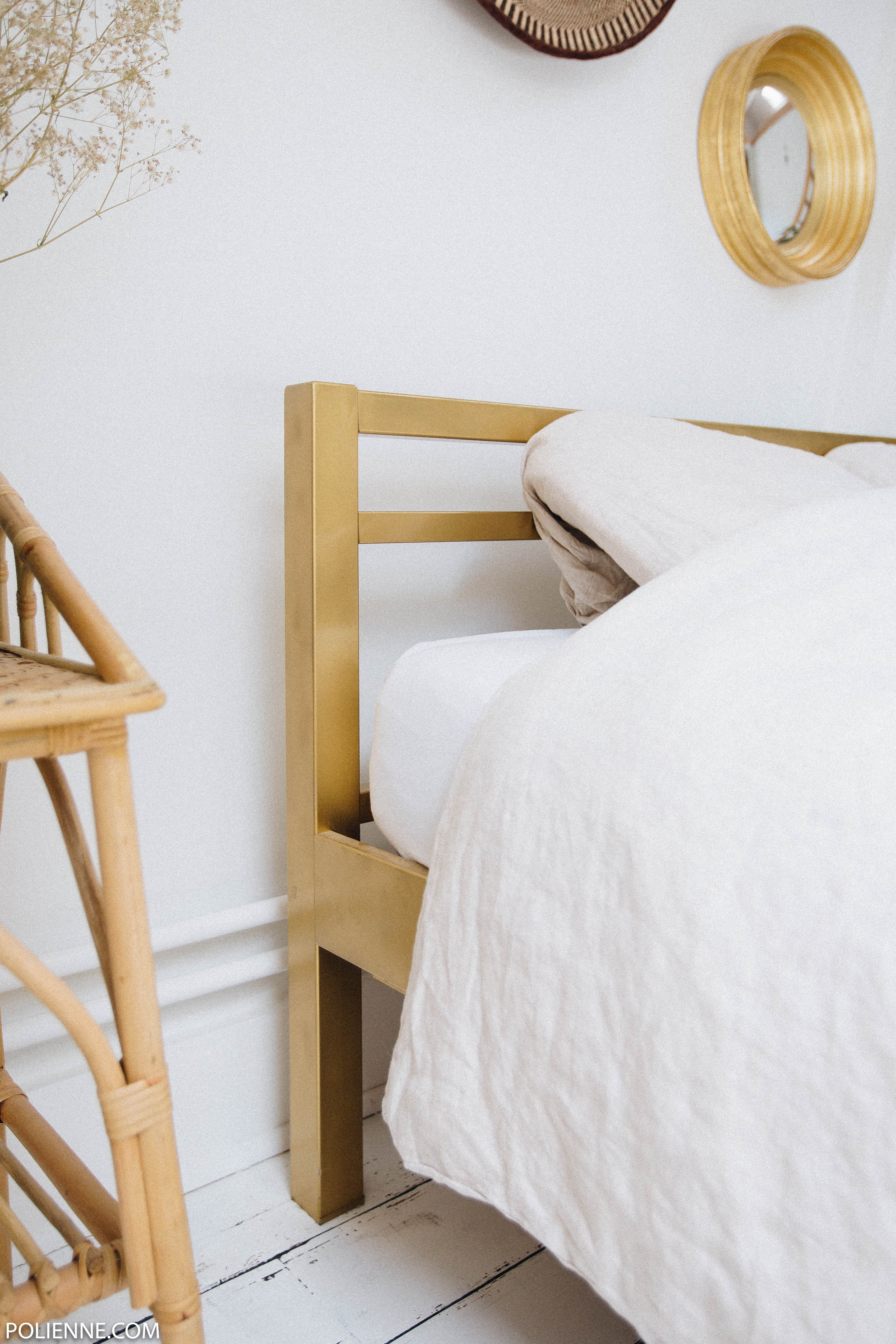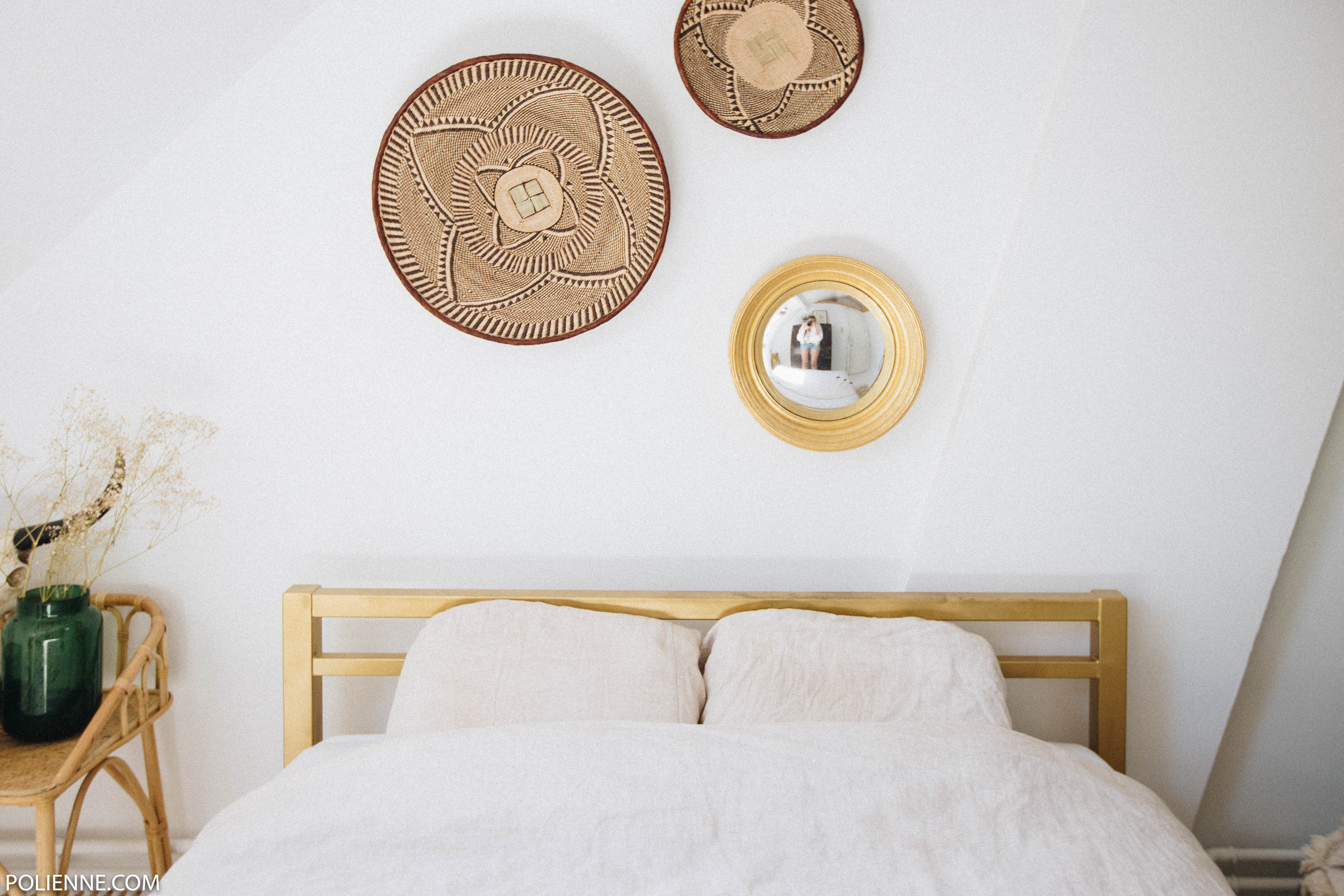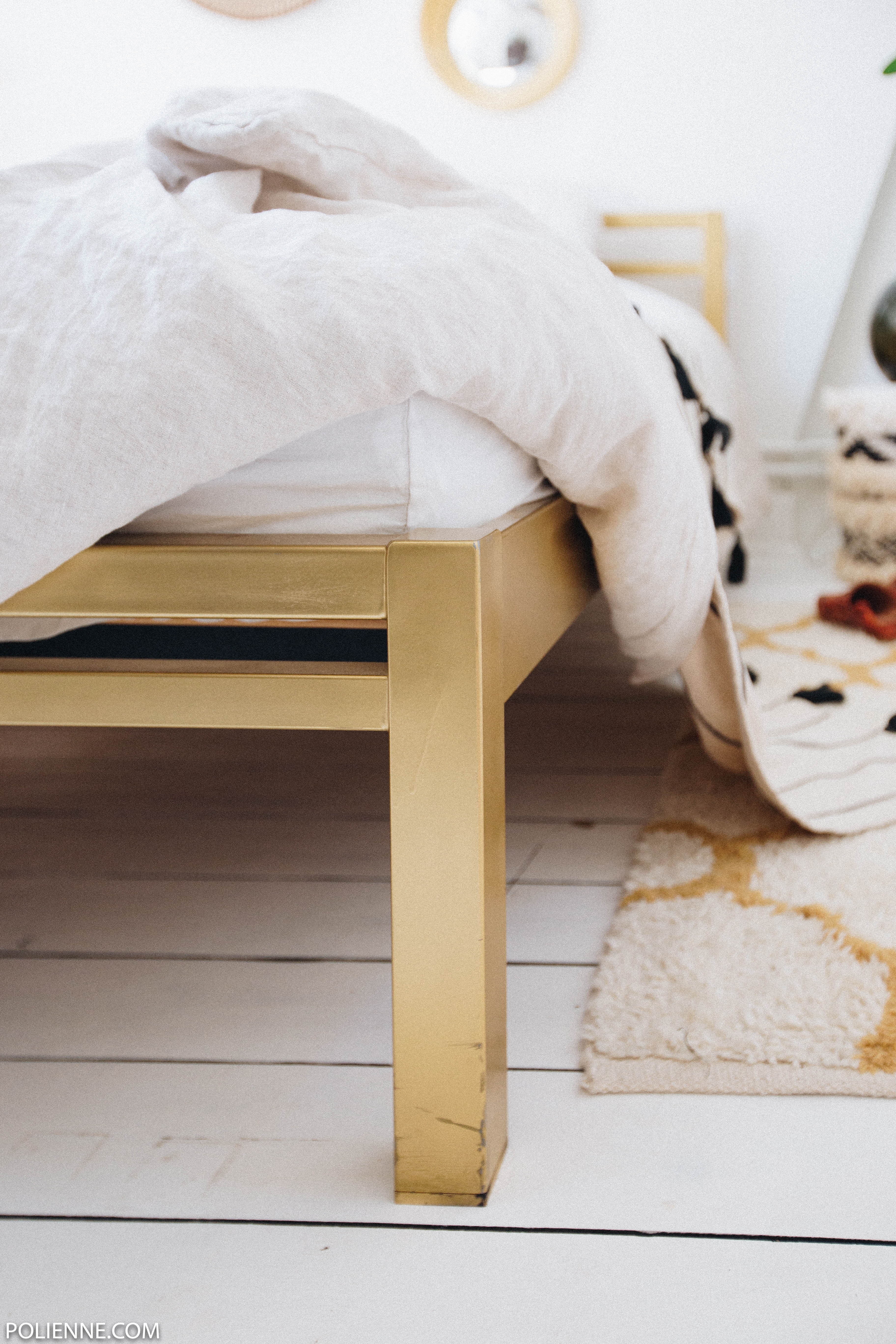 Later on this week you can expect a full bedroom before & after with all of our furniture and decoration pieces! Who's excited?!
This post contains a gifted product by Levis.