You could follow my plane journey to the beautiful island of Saint Martin pretty intensely via Snapchat, but I totally forgot to show you what I wore! Dressing for traveling is always a challenge: an early morning train ride, a freezing plane, a tropically hot destination… You get confronted with totally different kinds of situations and temperatures in just a matter of hours.
That's why I think it's important to always opt for
A) Good quality materials: natural fabrics like cotton, linen or cashmere keep you warm but breathe as well, so you won't be too awkwardly smelly after that long flight. (Don't forget to brush your teeth though)
B) Stretchy fabrics: your blood circulation is too important to be tied off by those super tight skinny jeans, so you'll want to wear loose items or stretchy pieces for a long journey. For ONCE I'll admit that leggings are actually a good idea, but I personally chose for these stretch trousers by Uniqlo that are perfectly comfy and super stylish at the same time.
Loving the look?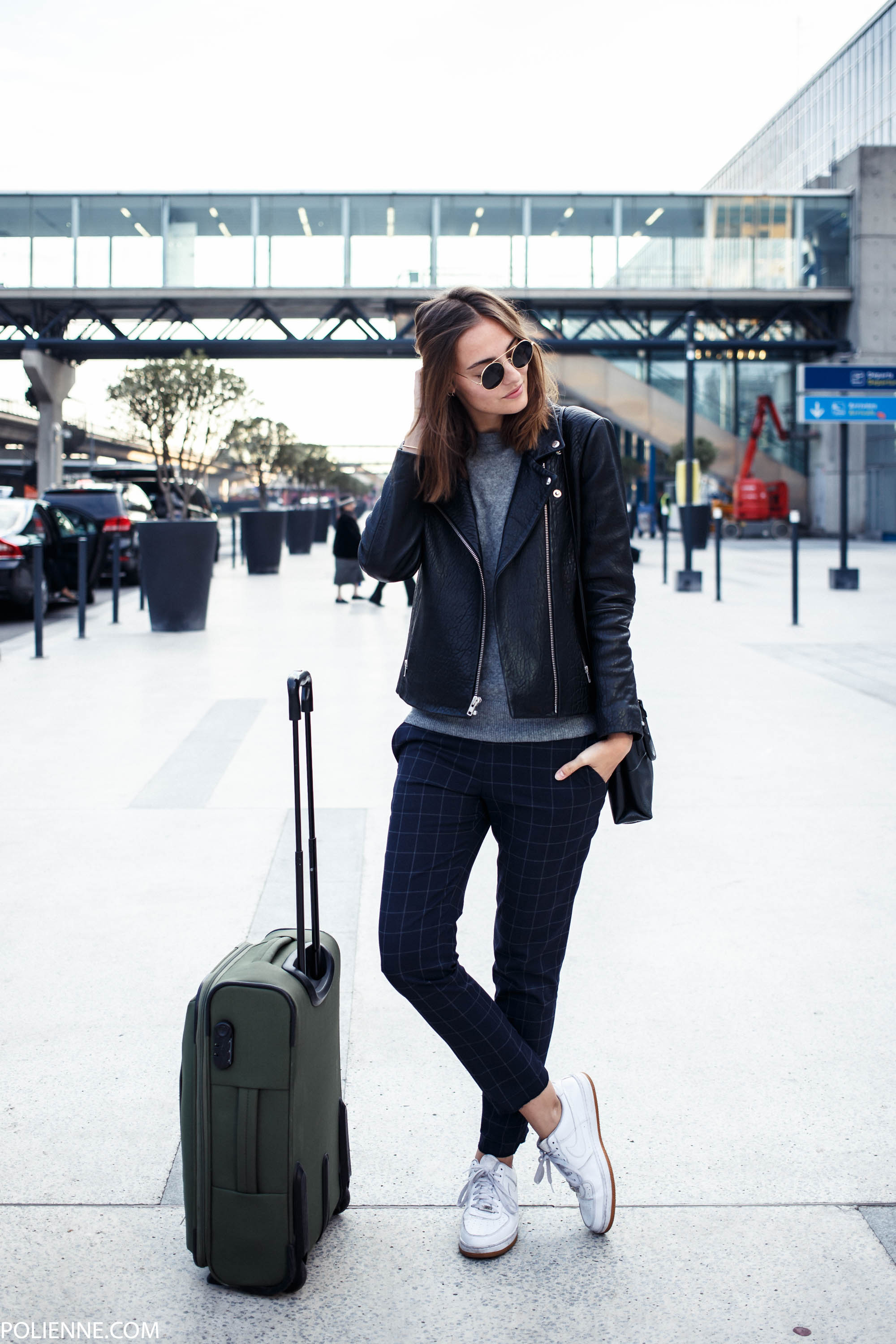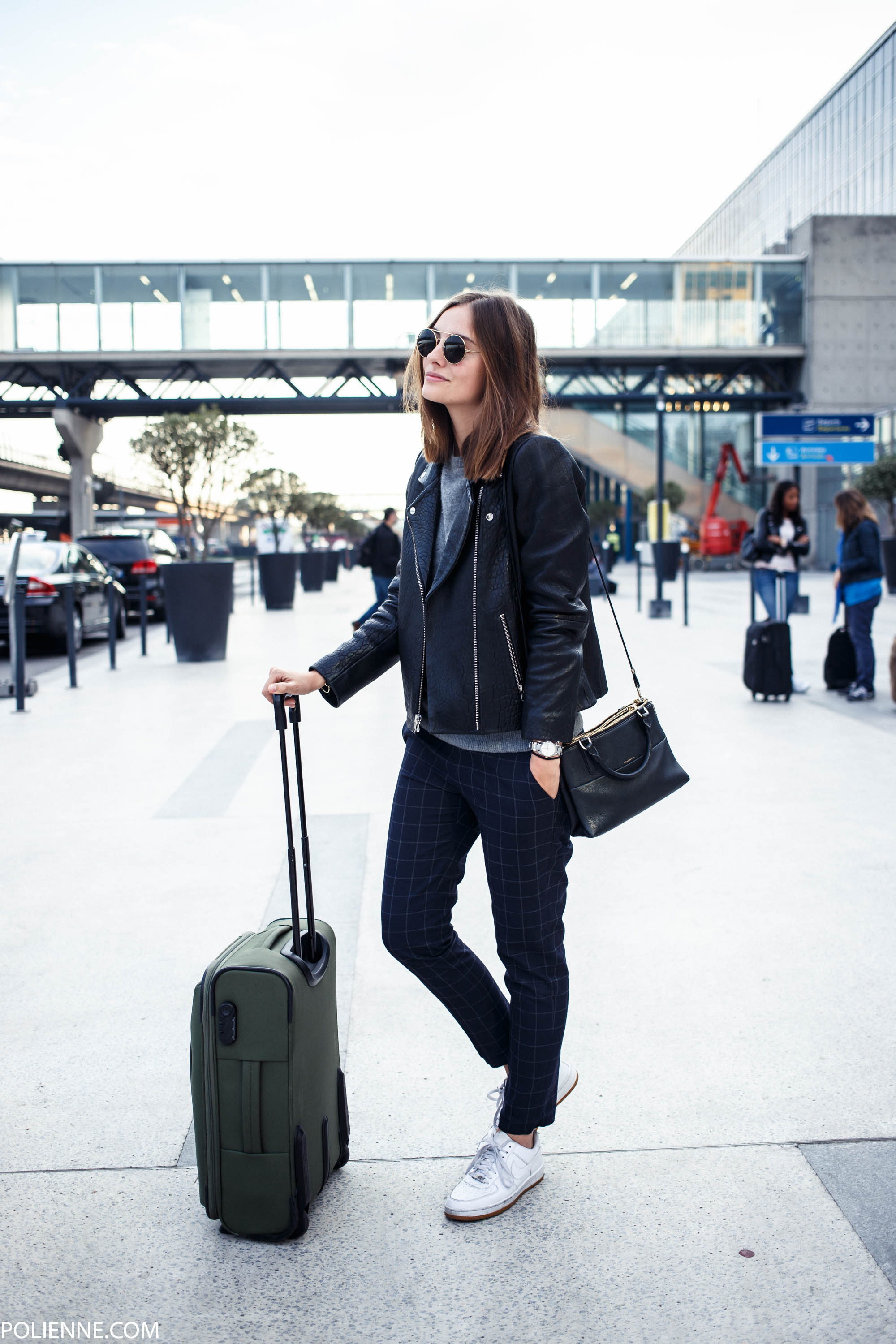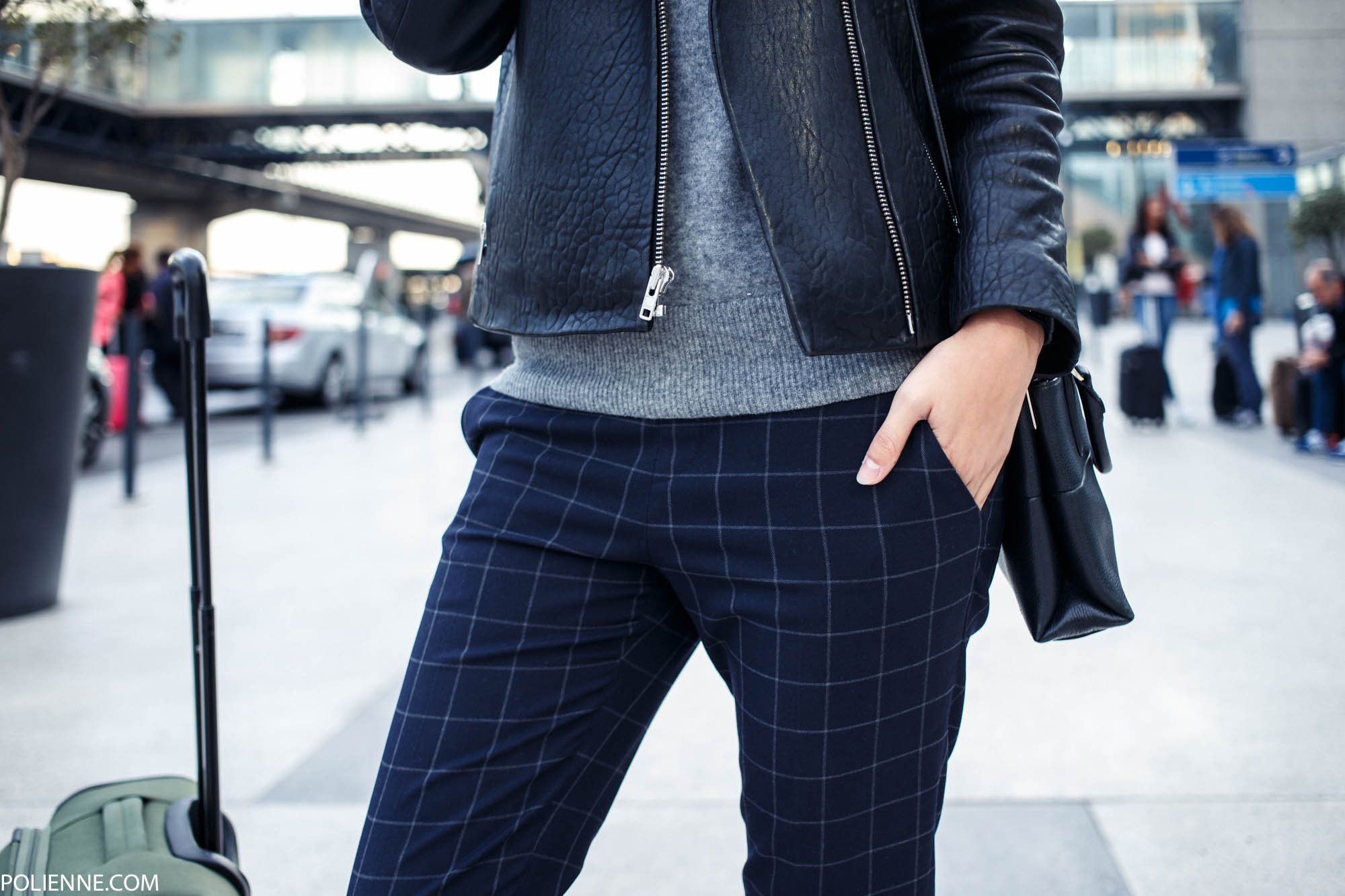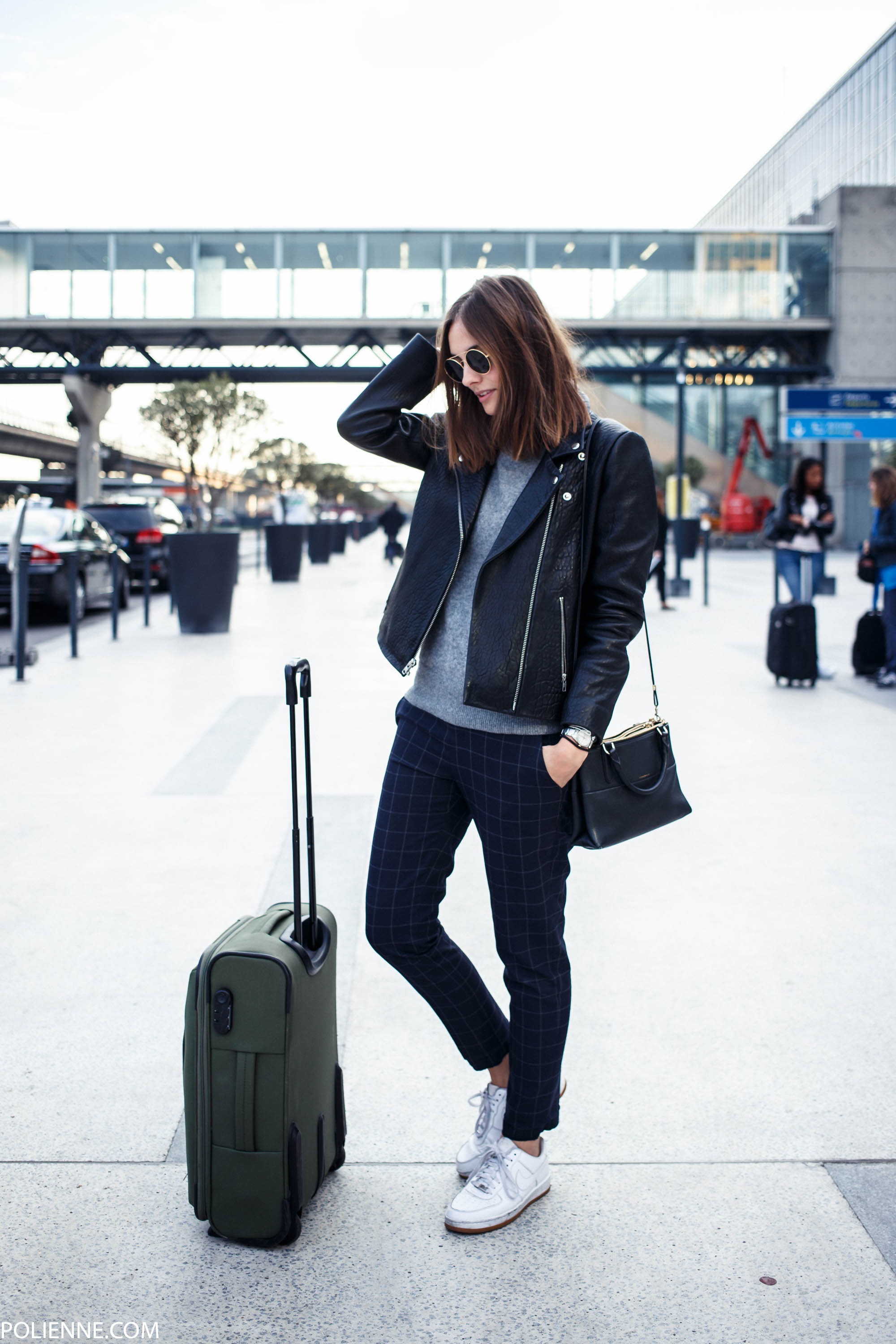 So clothes can definitely help, but I must admit that traveling in a comfortable way was made a lot more easy by Air Caraïbes' business class… I've only flown business class a few times before, but every time I'm amazed of the HUGE difference it makes for your mind and body when doing long haul flights. After all, the sleeping opportunities (semi-beds + an endless champagne supply) excellently help preventing a horrible jetlag. Yup, I'm convinced!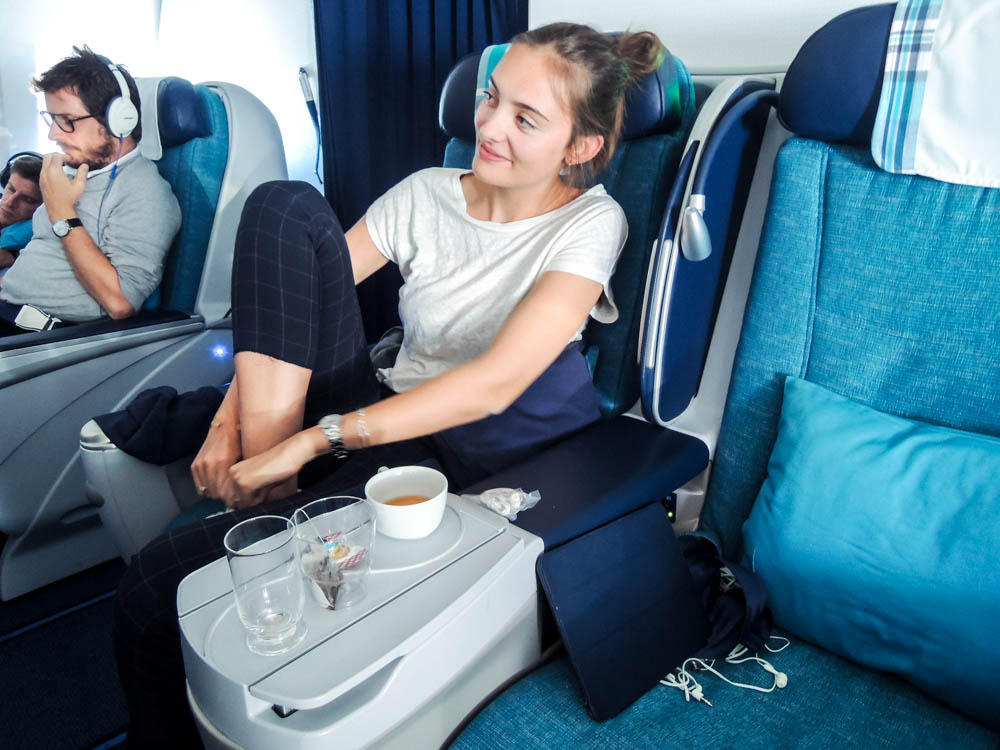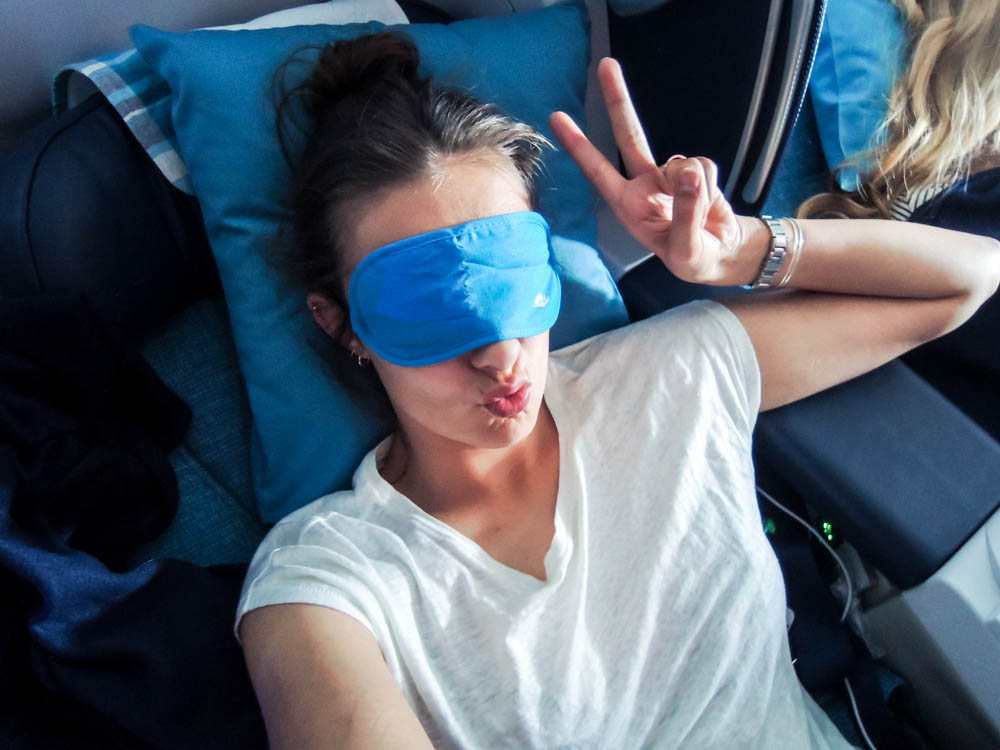 So what's your favourite traveling outfit? Do you go Olsen-slouchy all the way or do you like to add a sophisticated touch still? (You never know who you're gonna meet, right?)
Photos by Dogs & Dresses
AMERICAN VINTAGE leather jacket, ZARA cashmere knit, UNIQLO stretch trousers, NIKE sneakers, COACH bag, BERSHKA sunglasses, SAMSONITE suitcase
INSTAGRAM @pielaun . SNAPCHAT @pielaunio . PINTEREST @pielaun