Thank you so much for your kind words on my personal 2017 throwback! In order to improve this blog in 2018, I asked you about your favourite content and I was happy to read that your fave content is mine too: outfits, home posts & personal vlogs! To prove that I've listened carefully, I'm sharing my first outfit of the year today 😉
This one reflects my current state of mind: messy and randomly pulled together. You probably know the feeling of not knowing what day, what time or even what year it is during the holidays, since your regular daily schedule simply isn't no more. Add a big house move to that and MIND = MESS.
But ah well, messy is fun too! I personally really like this mixing and matching of colours, materials and prints. Let me know your thoughts!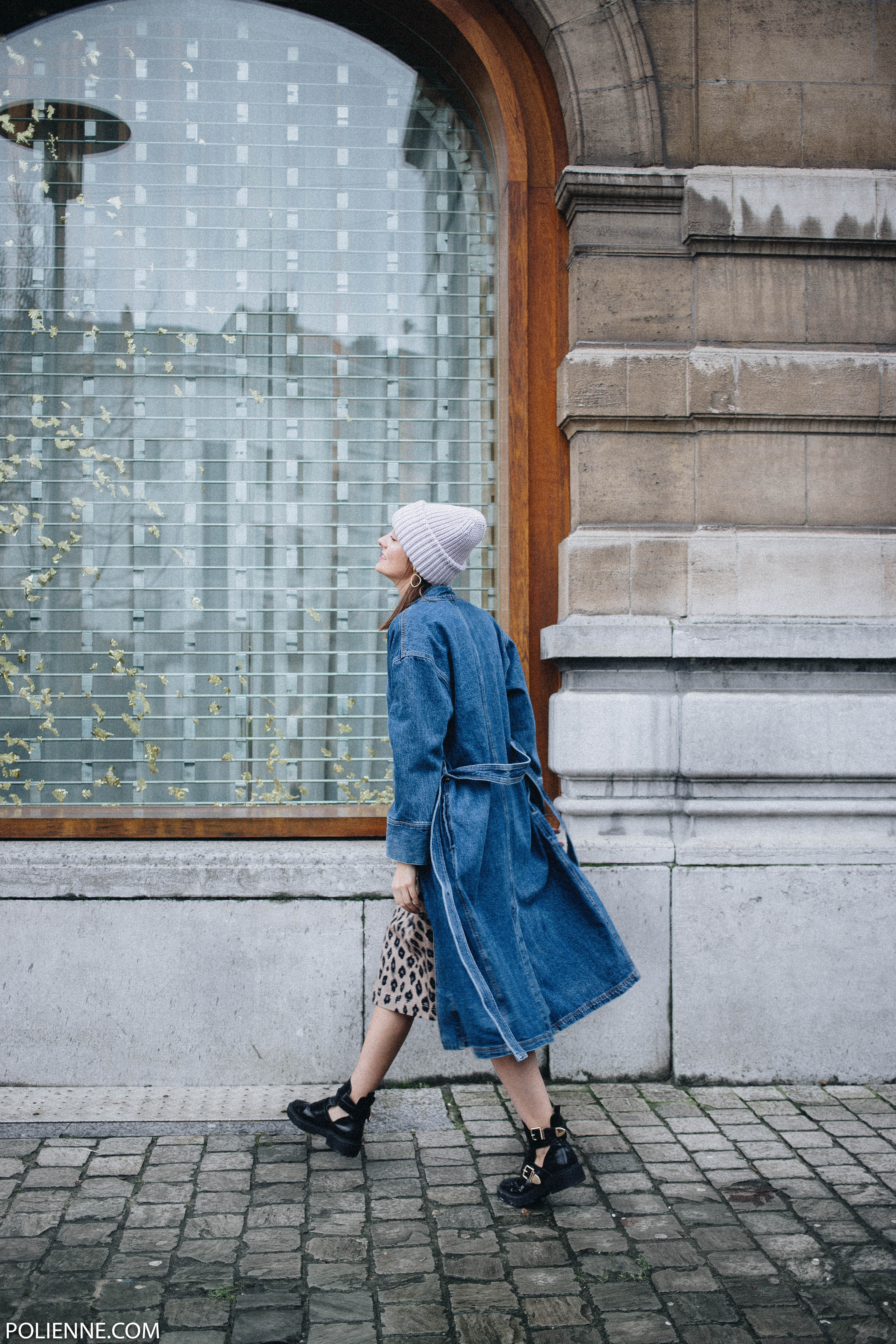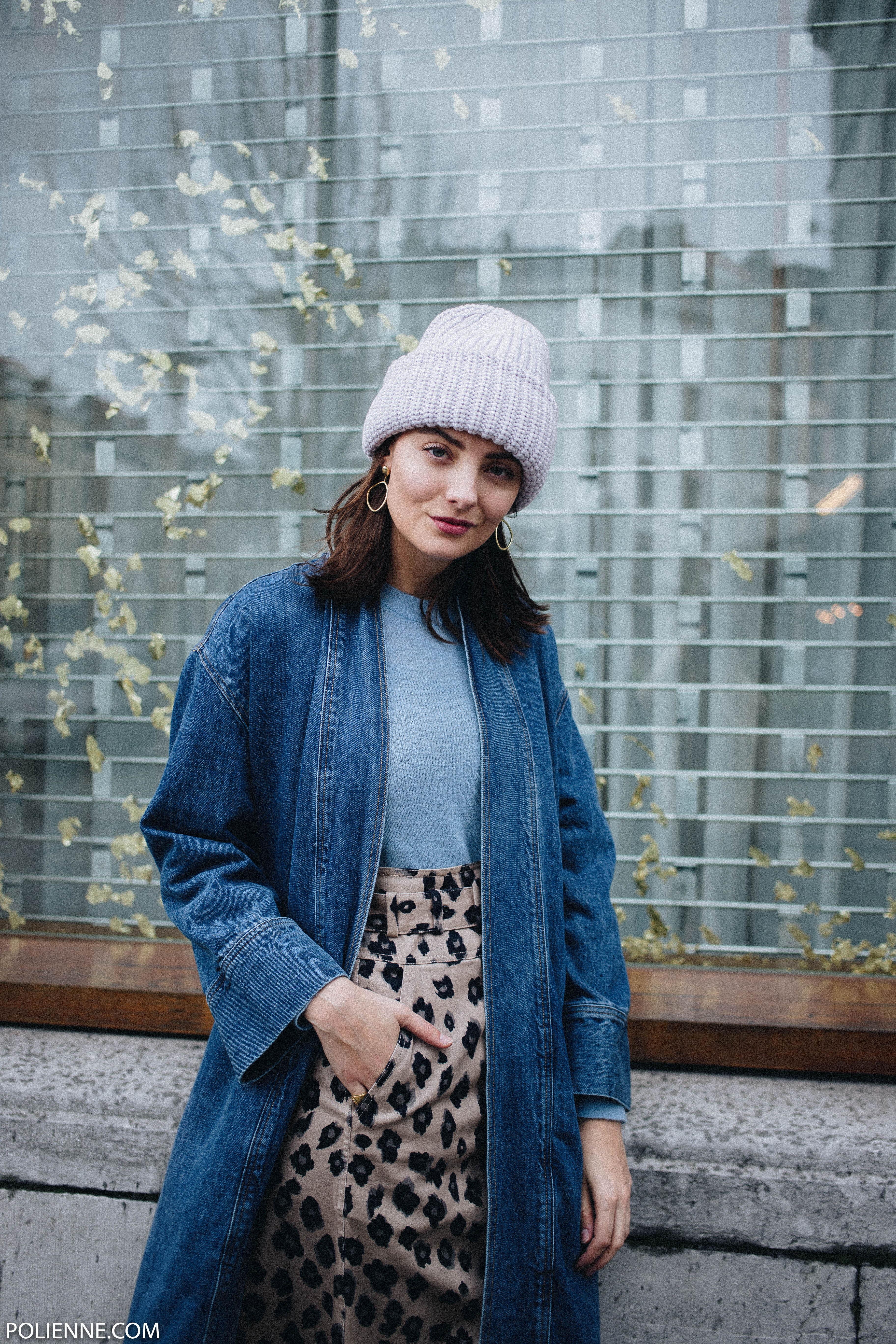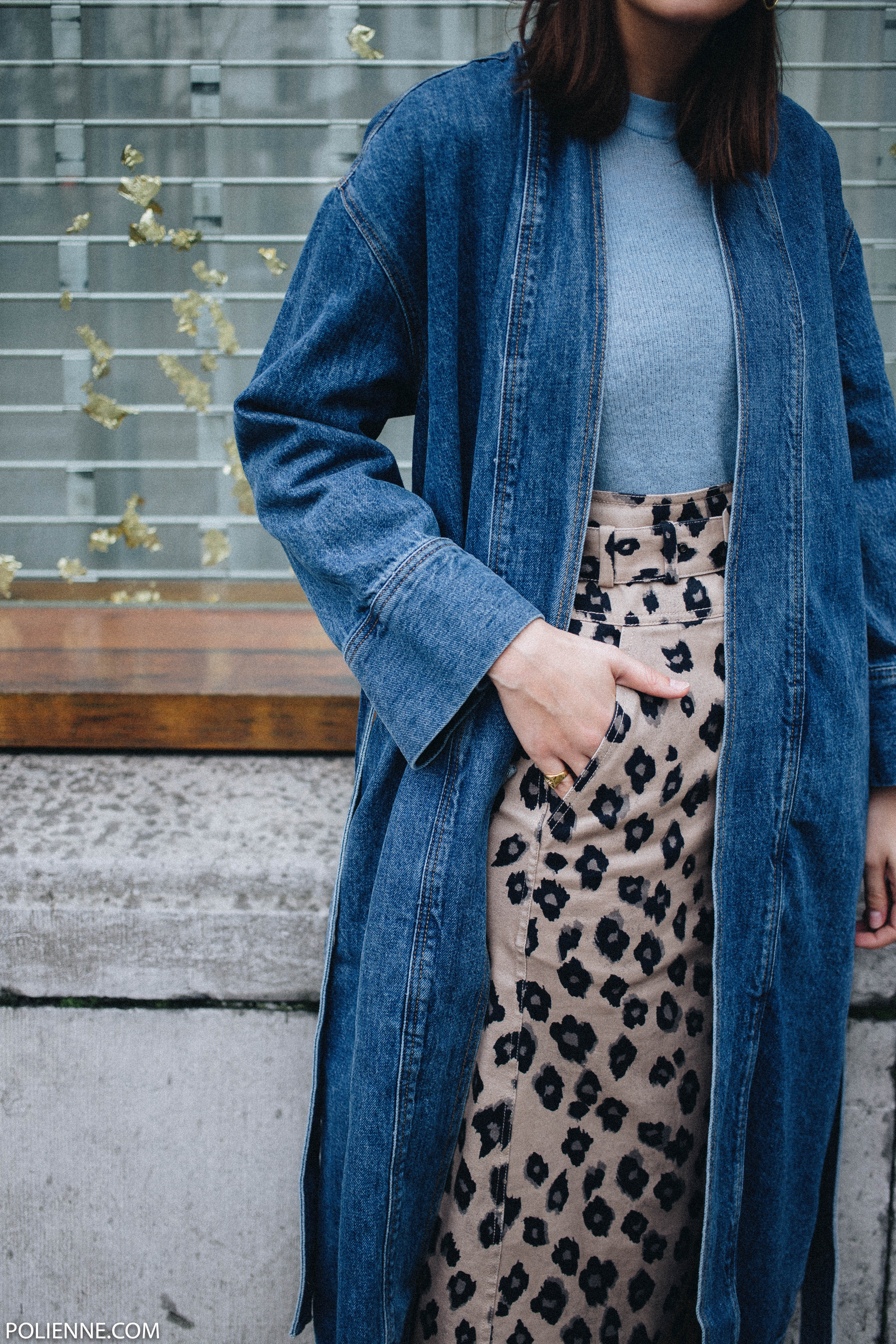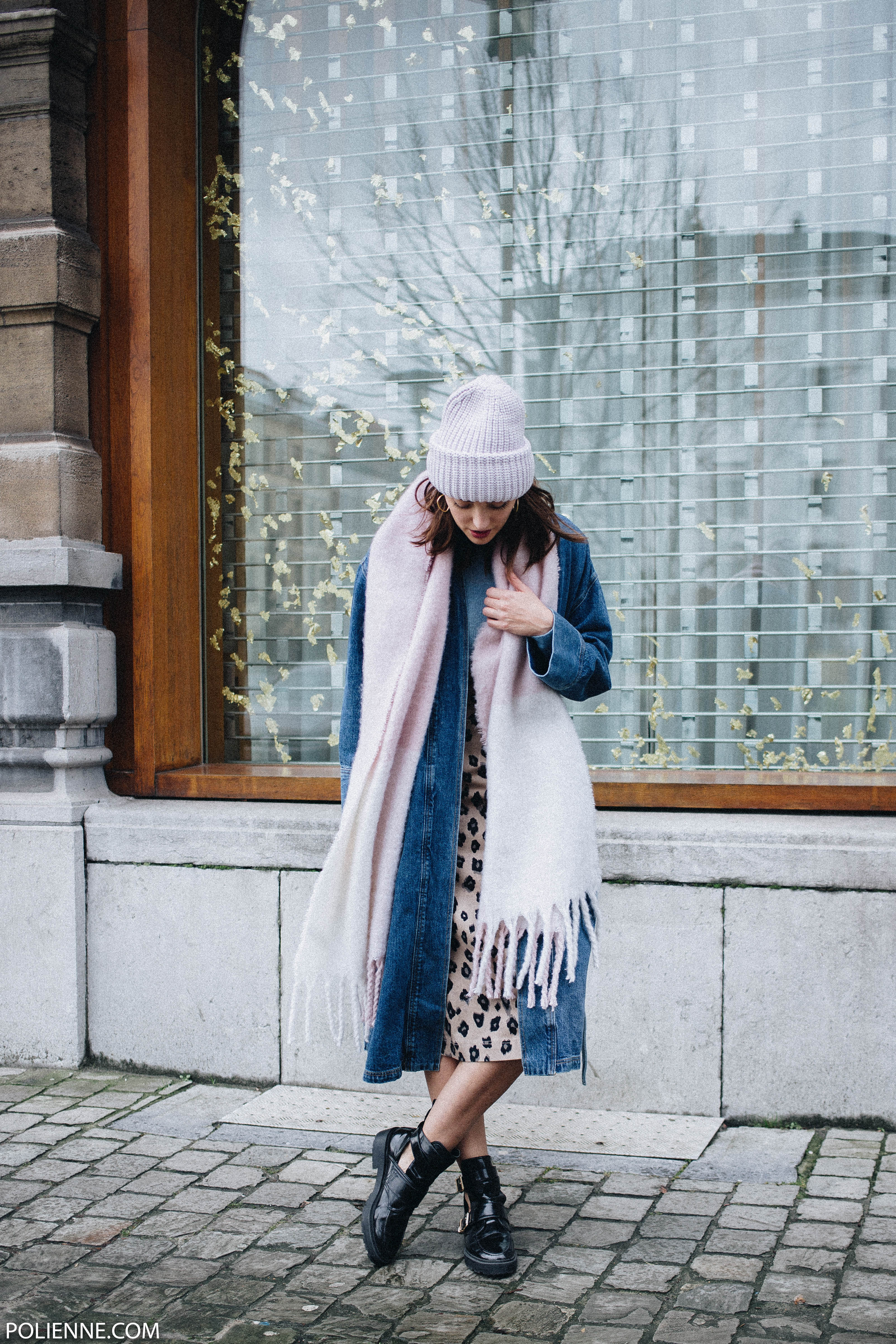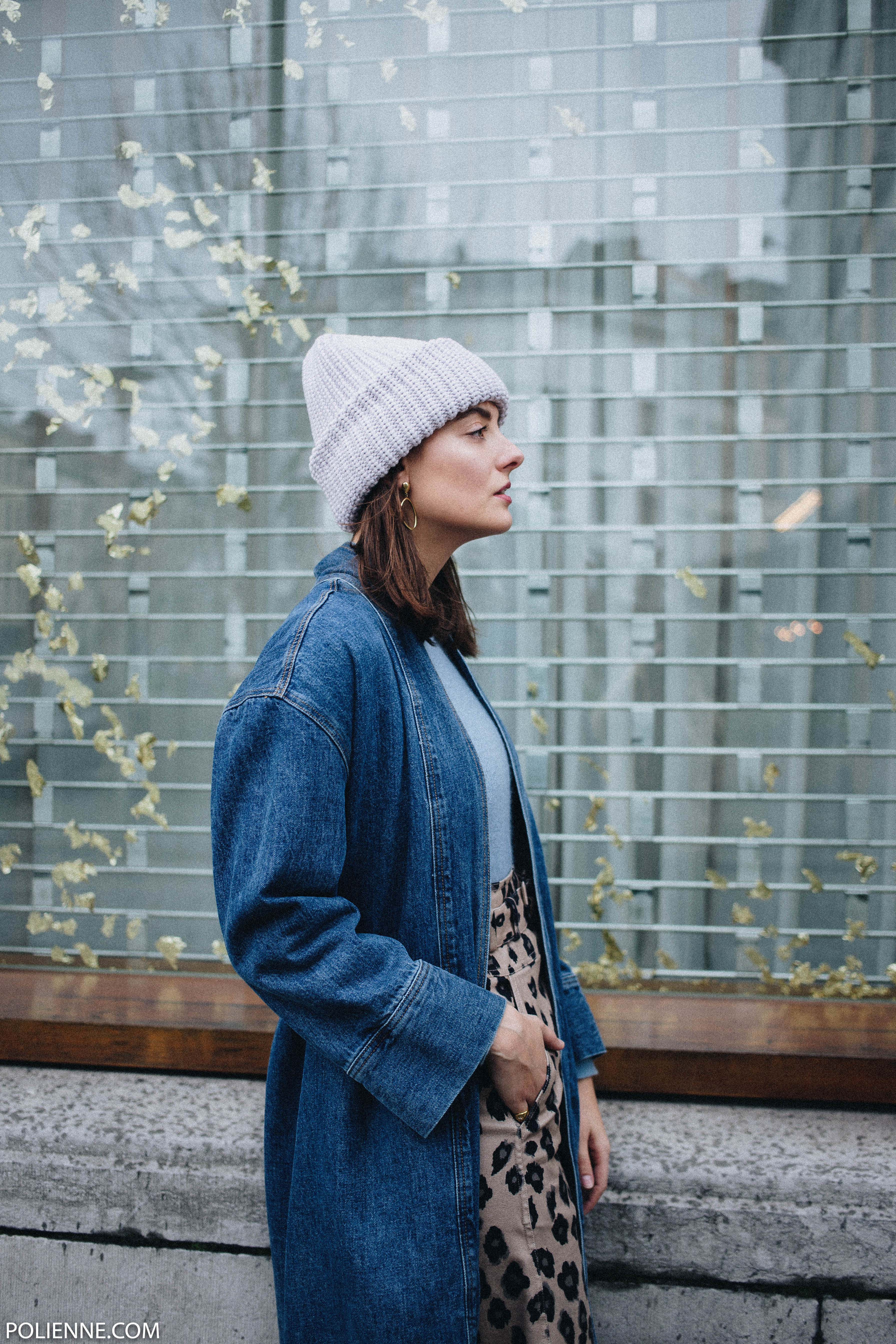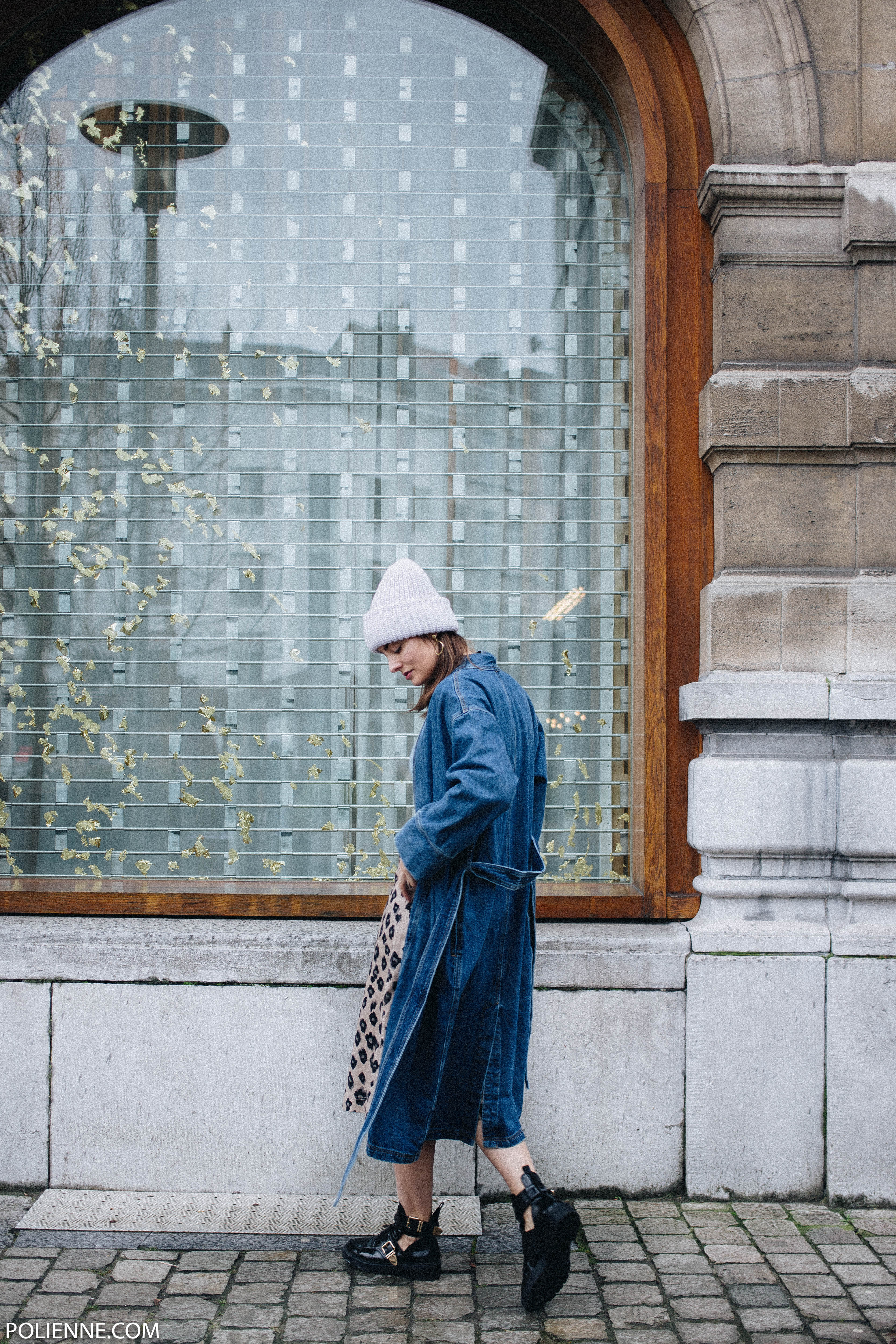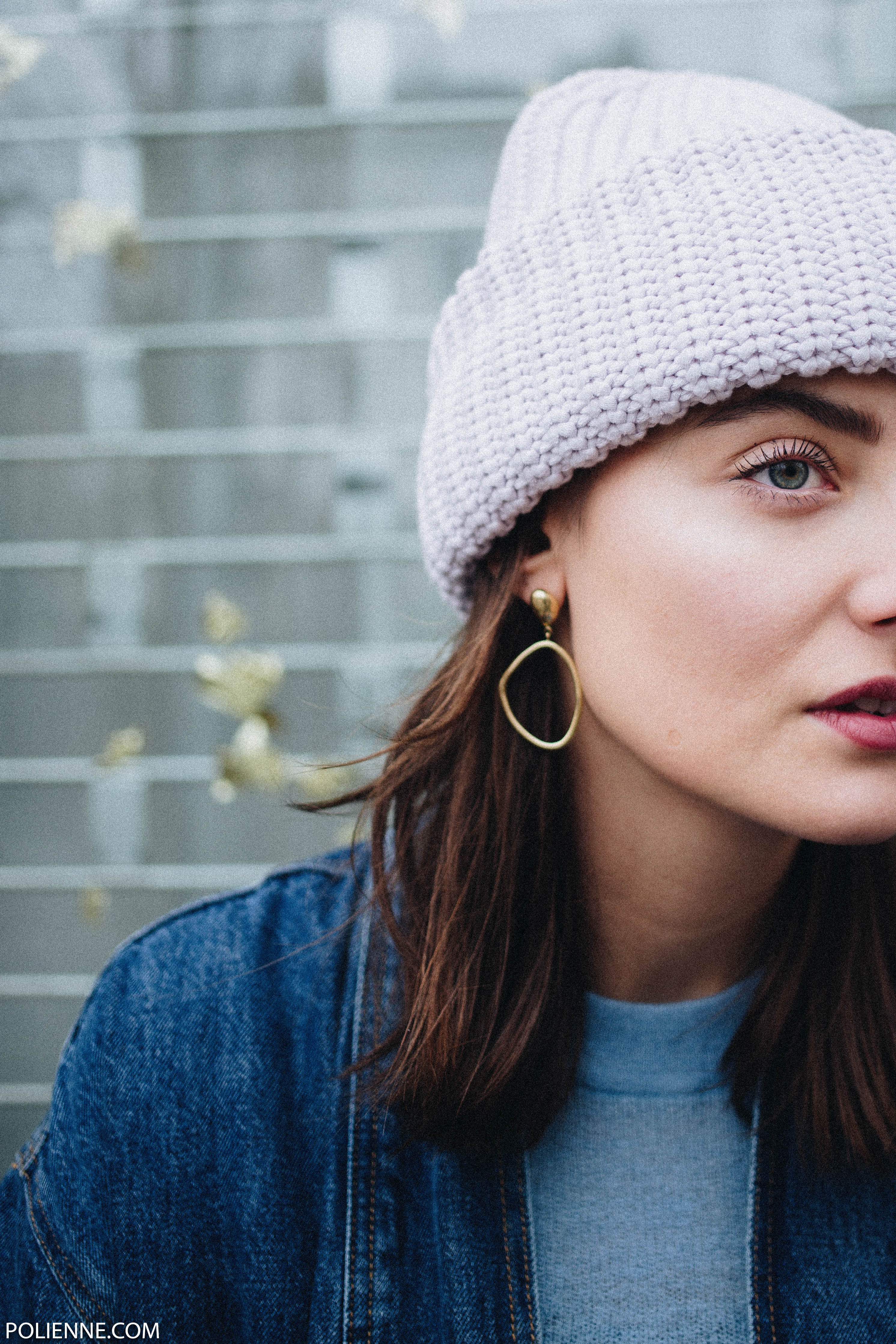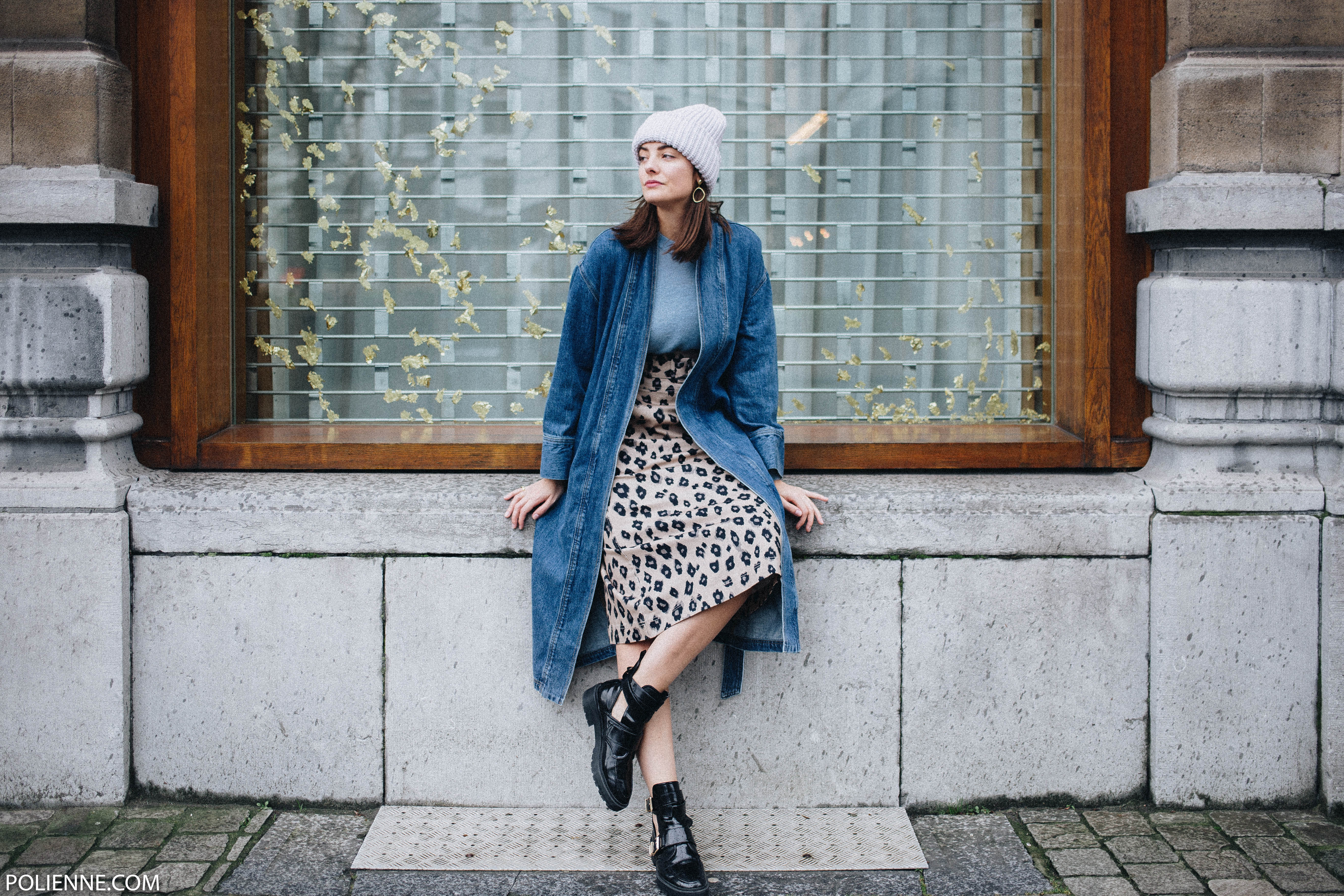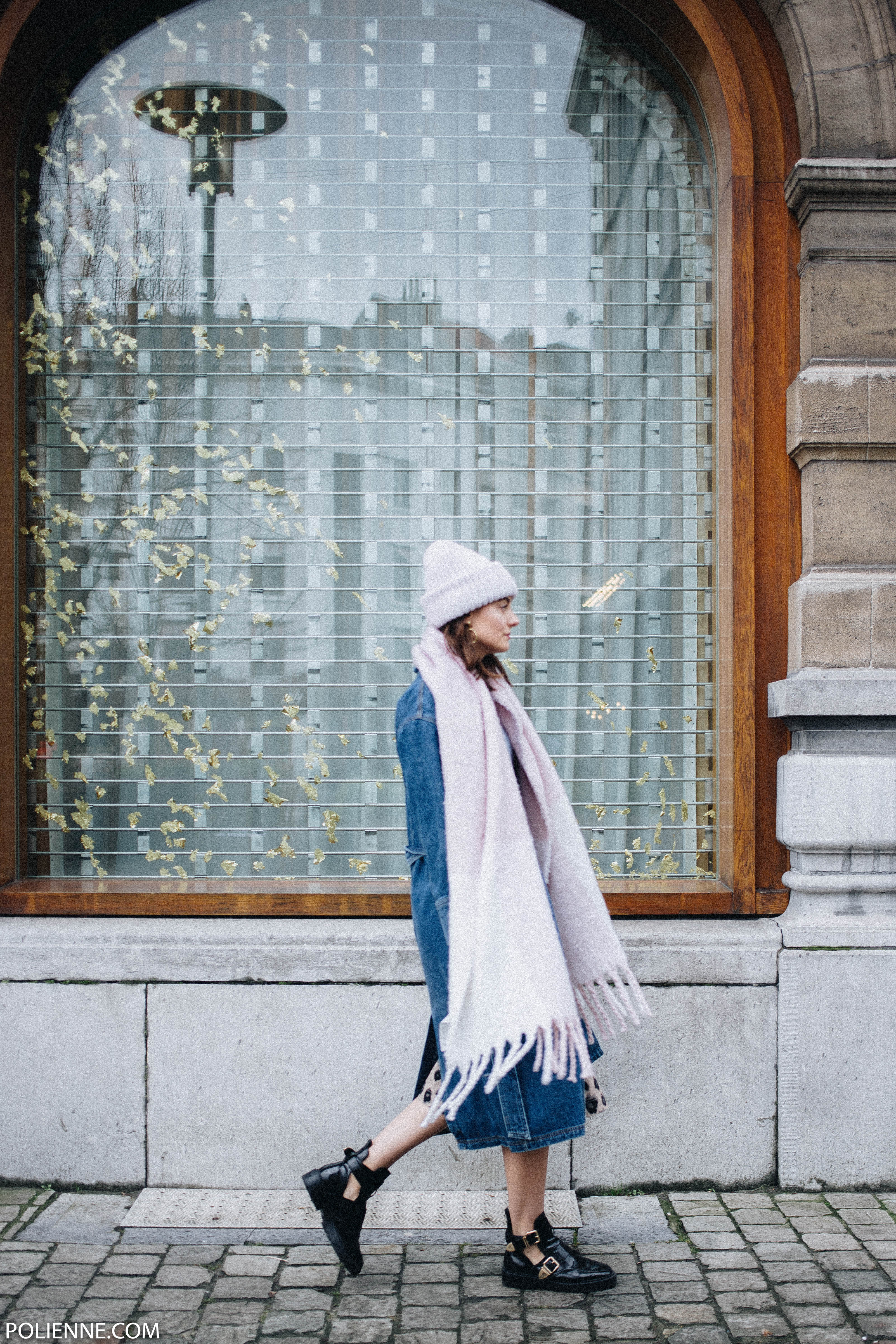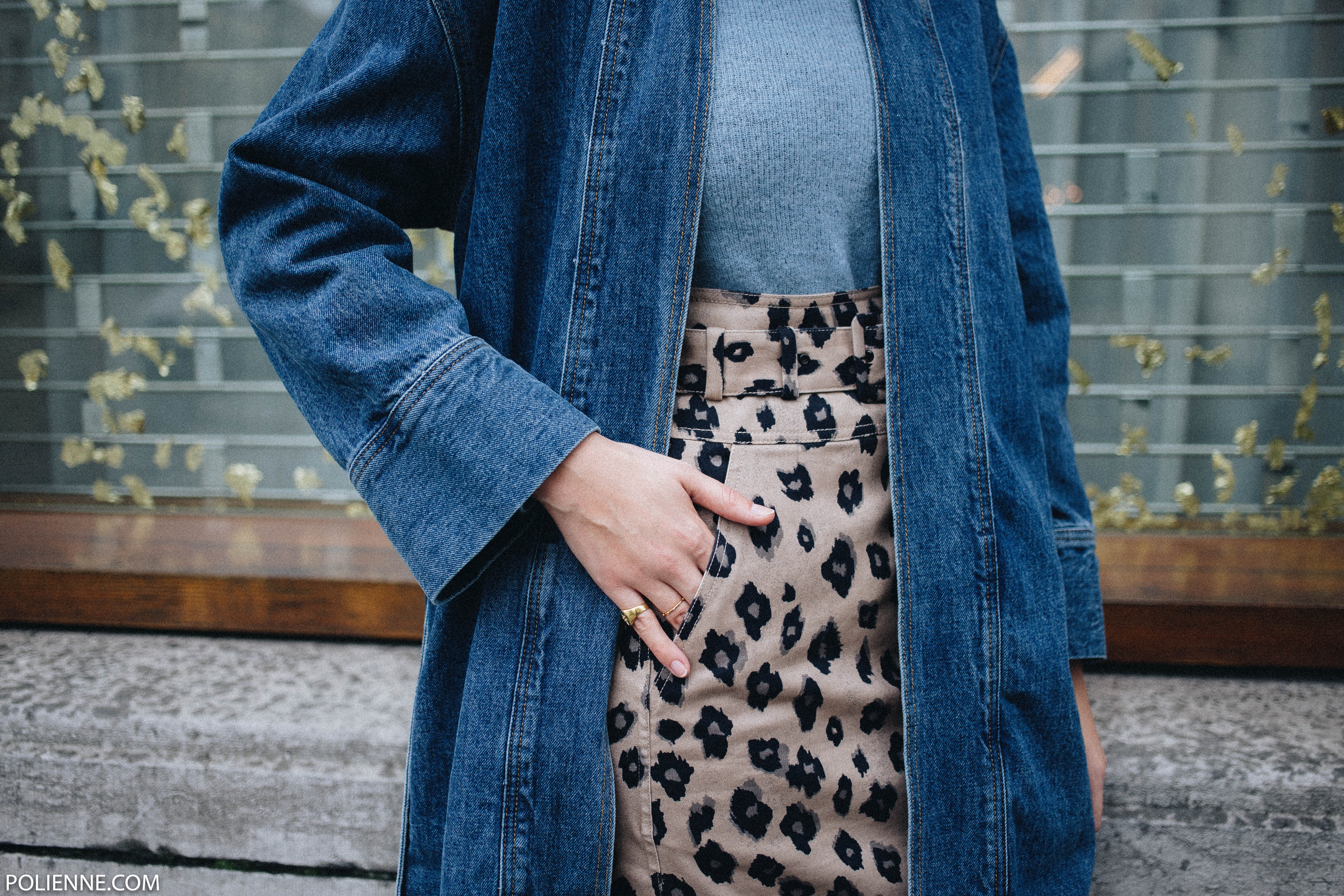 H&M blue knit (now on sale), MUNTHE c/o leopard skirt, ARITZIA c/o denim coat, & OTHER STORIES beanie c/o (now on sale), OYSHO c/o scarf, RIVER ISLAND boots, SOKO c/o earrings
Photos by Elien Migalski