Hi guys! Remember that earlier this week I promised you a full outfit with those gorgeous Maruti leopard slip-ons I wrote about? Here we go: an all black look with a dash of colour, a hint of animal print and a pretty cool graphic backdrop. Simple, but strong! I still need to show you loads of pictures from Sardinia, but spending a few days at (rainy) home allowed me to to finally pull out this incredible Ganni bomber jacket and I just couldn't wait to share! My blue-ish obsession continues to grow rapidly and this jacket is not exactly helping…
Sorry for the short post, but I'm currently enjoying a short vacay in Ibiza — this staycation thing wasn't exactly my cup of tea anyways. In between tanning and drinking wine, I'll try my best to keep you inspired with sunny outfits and sea views! See you soon!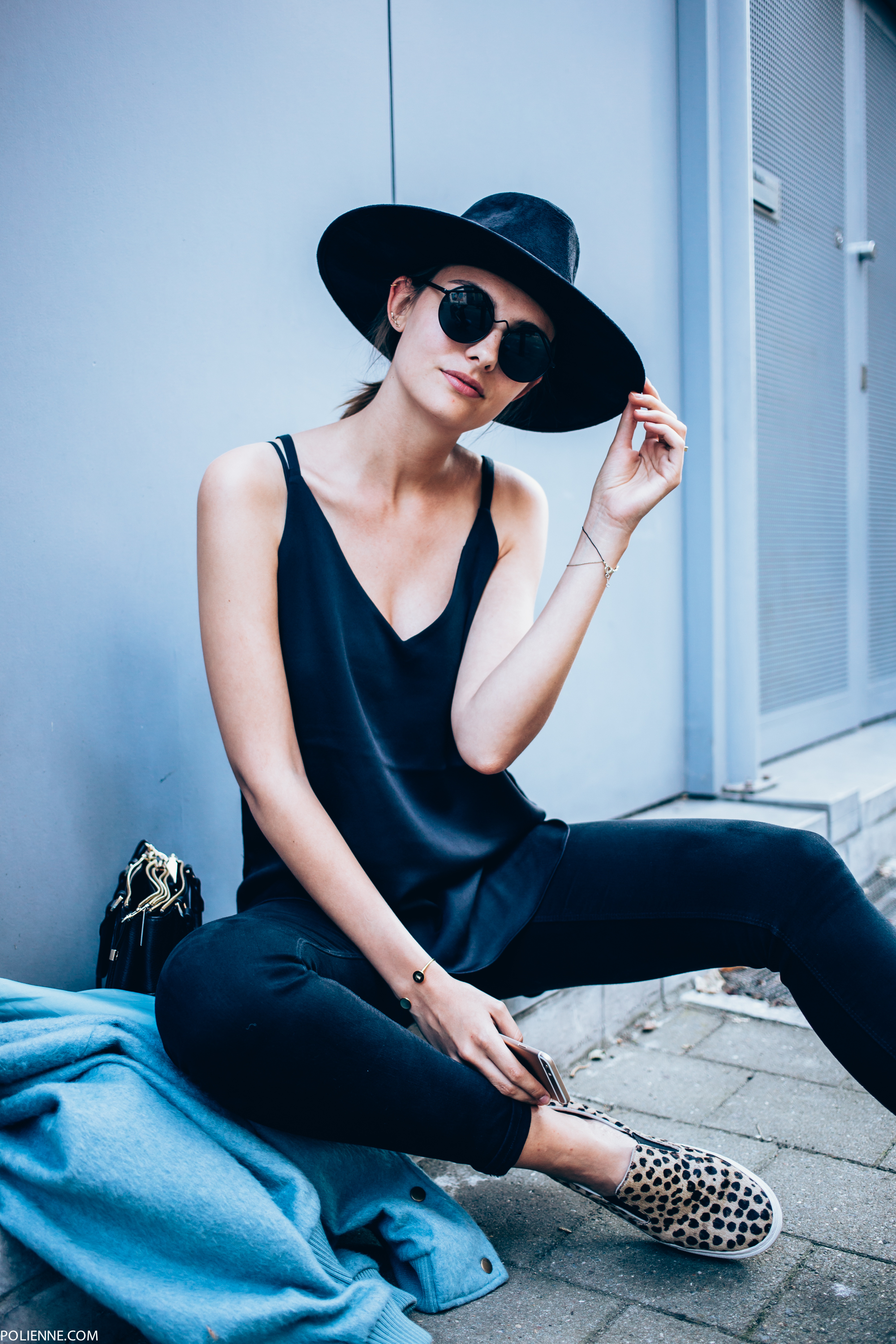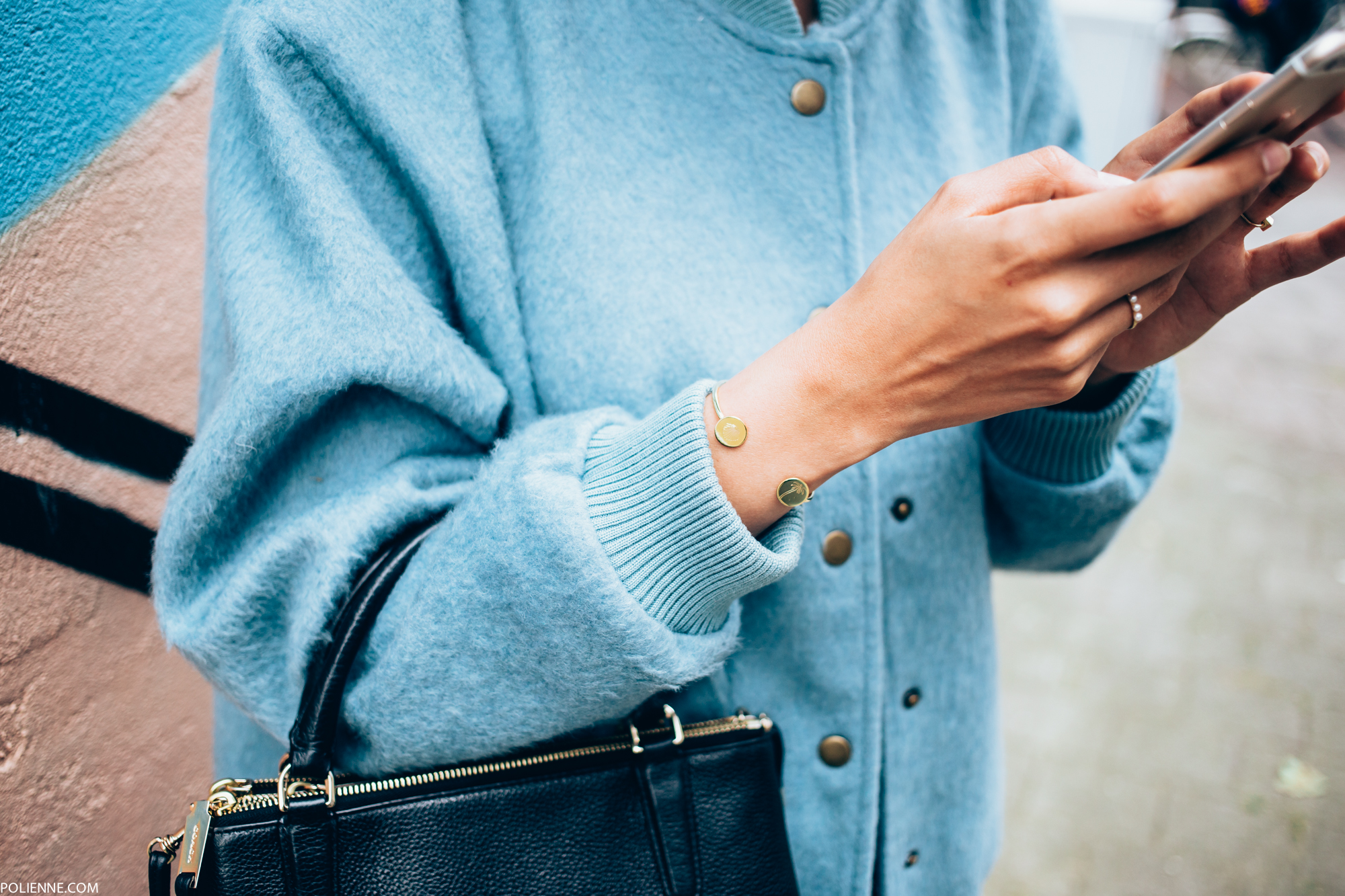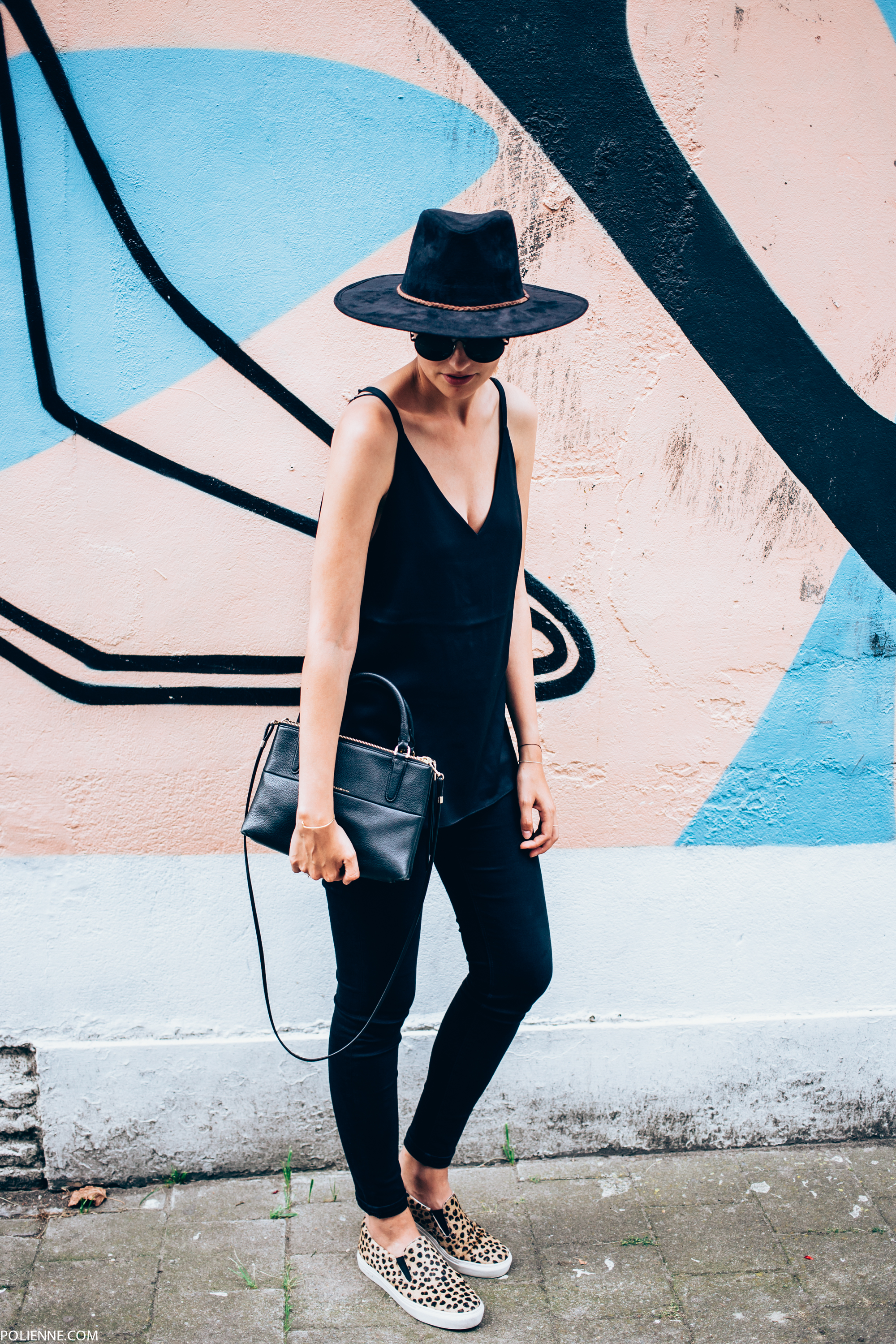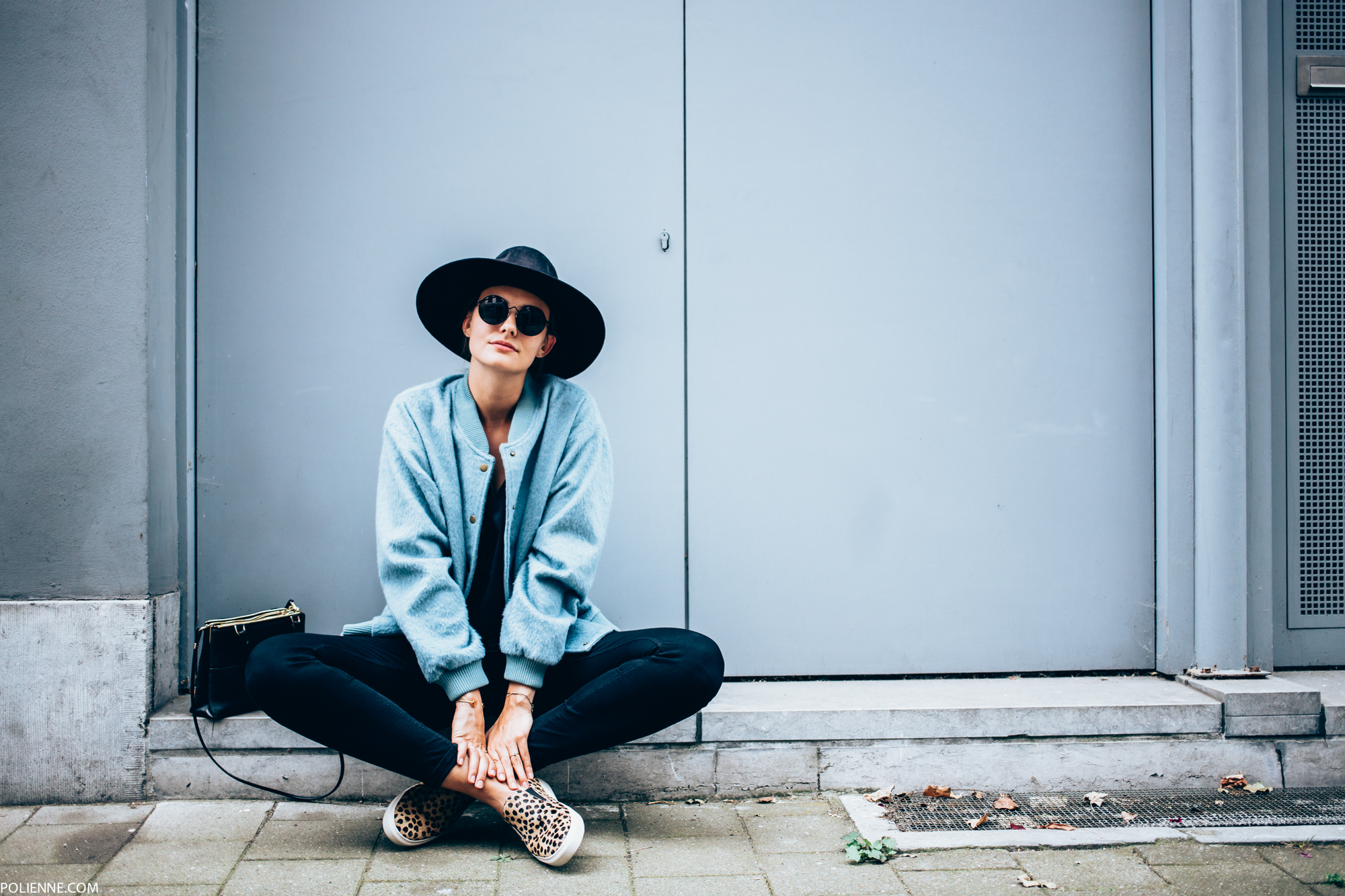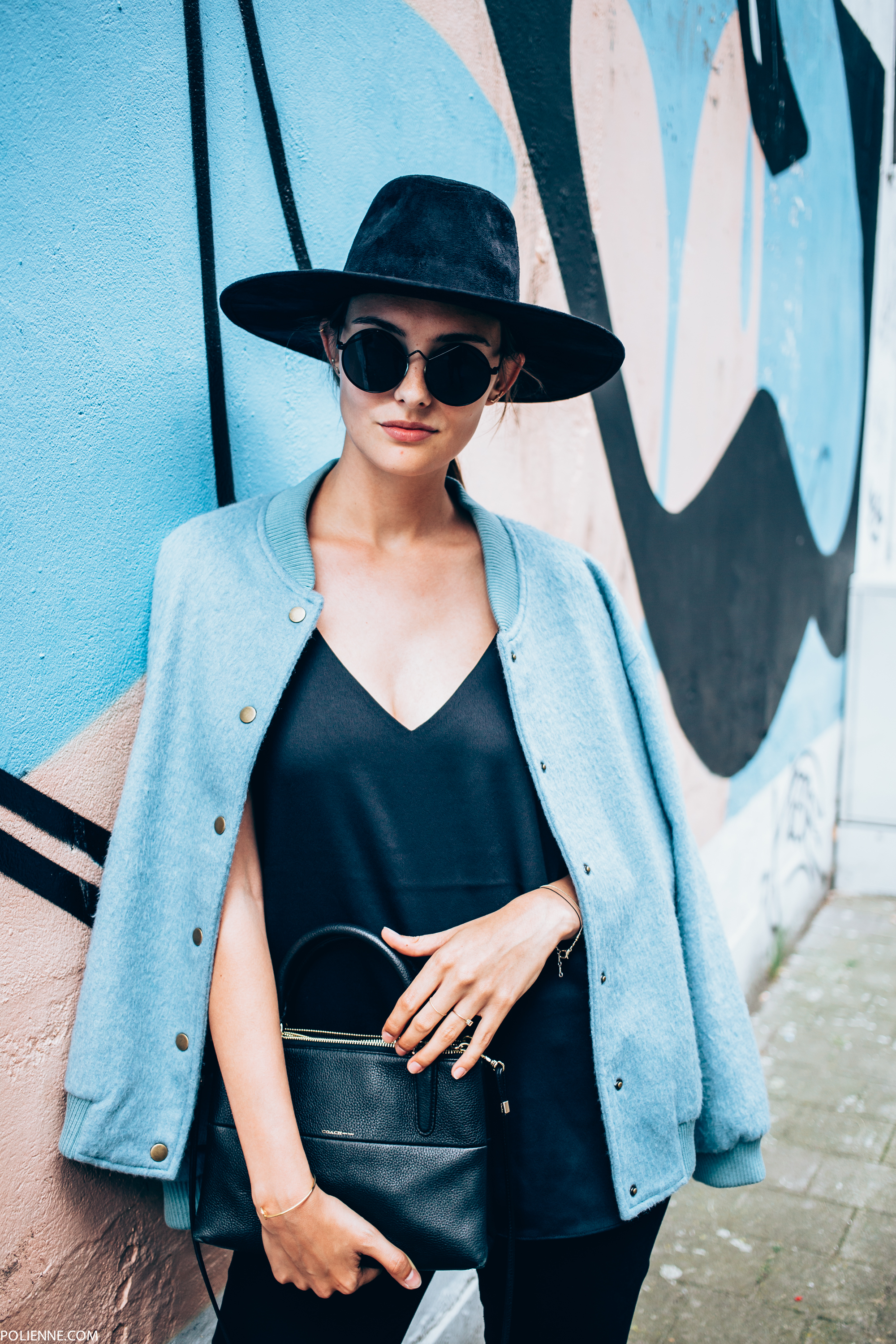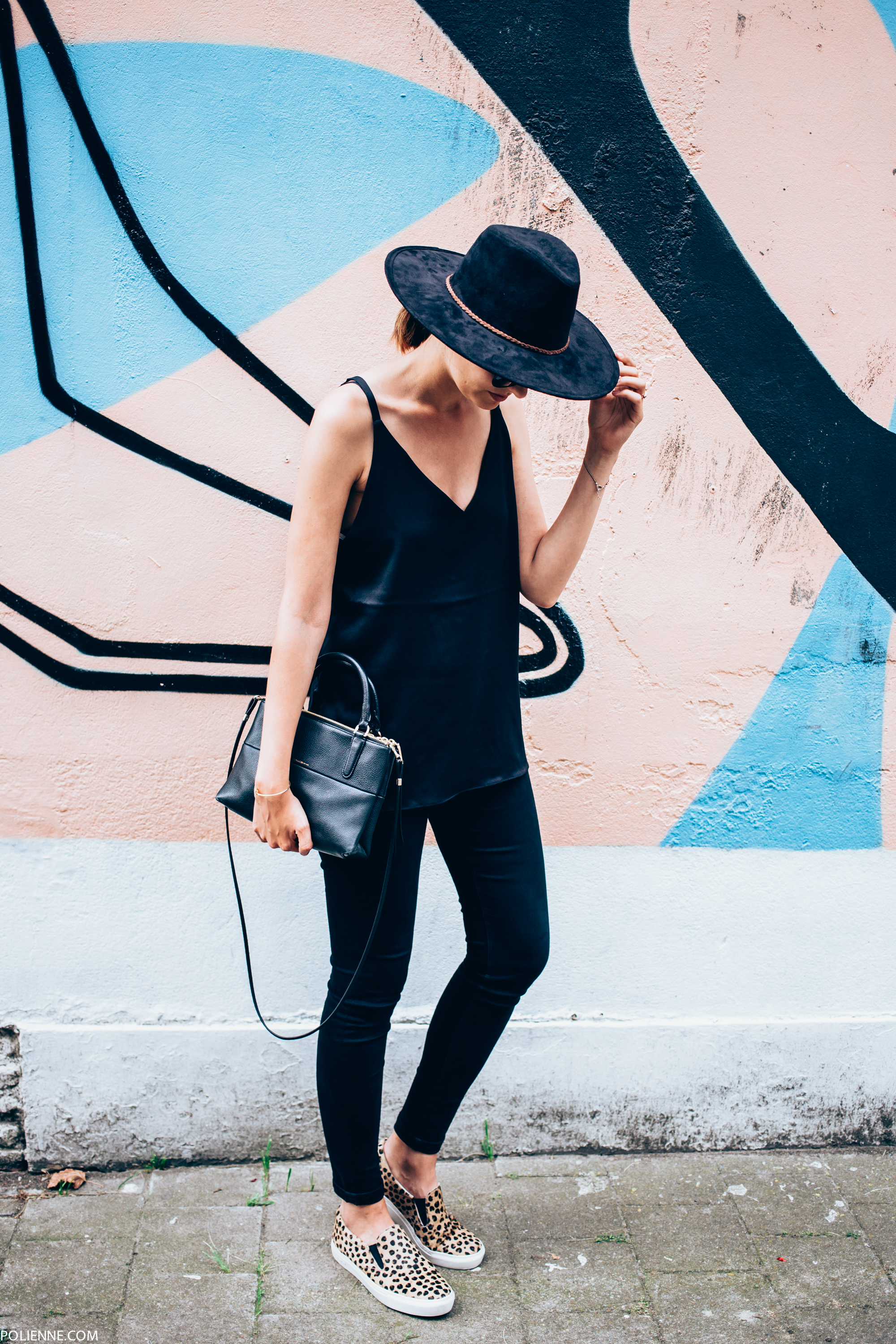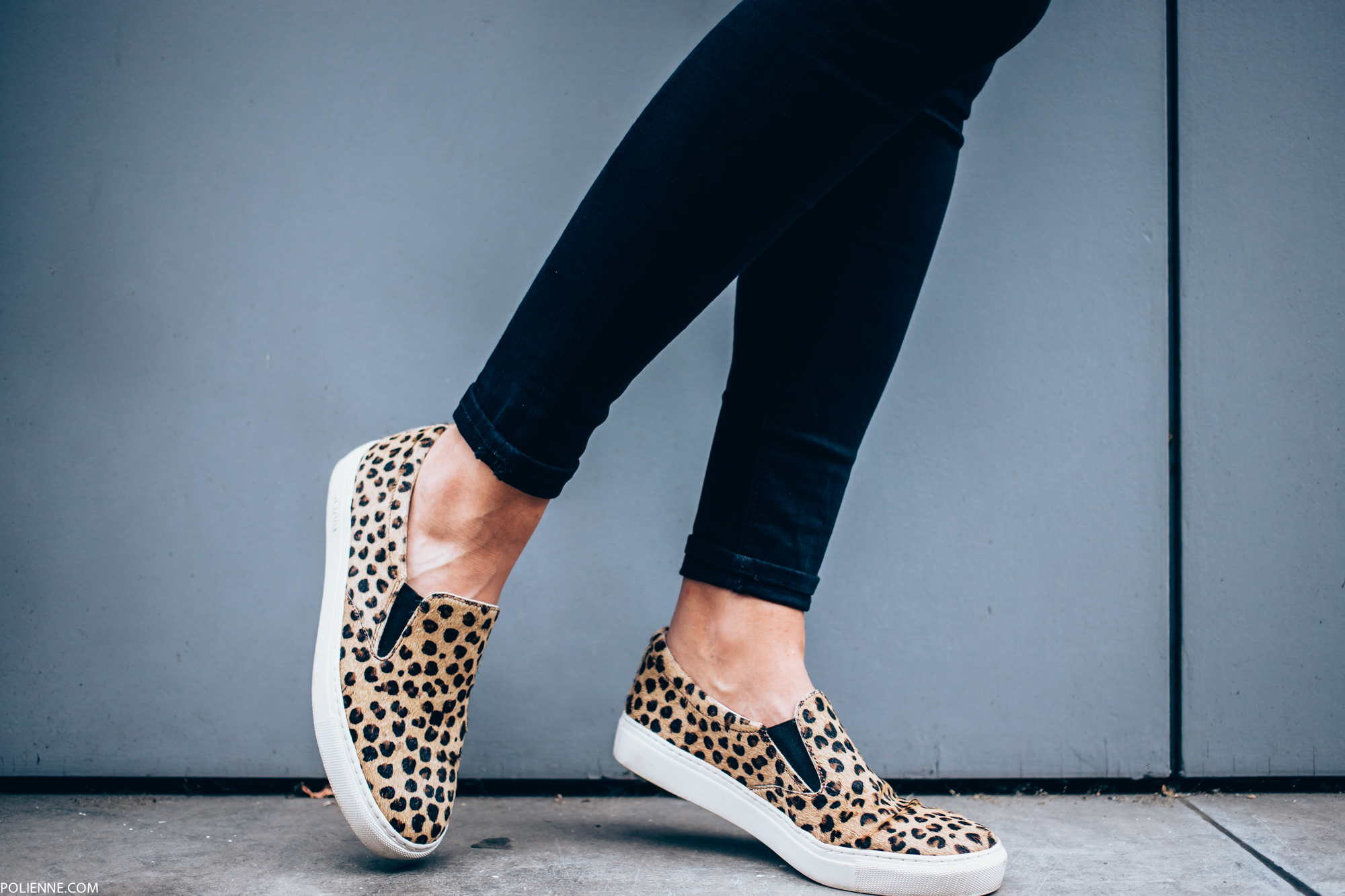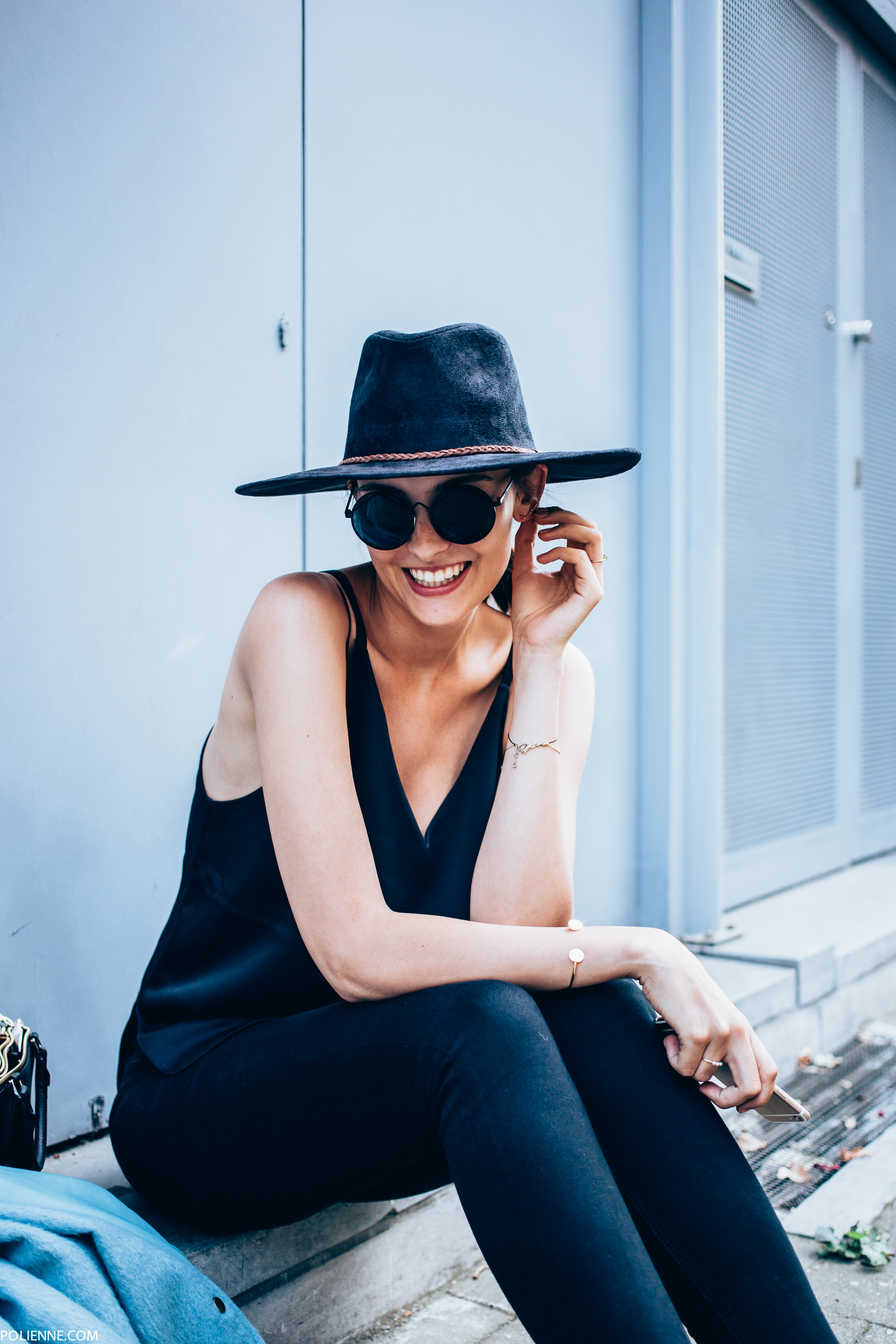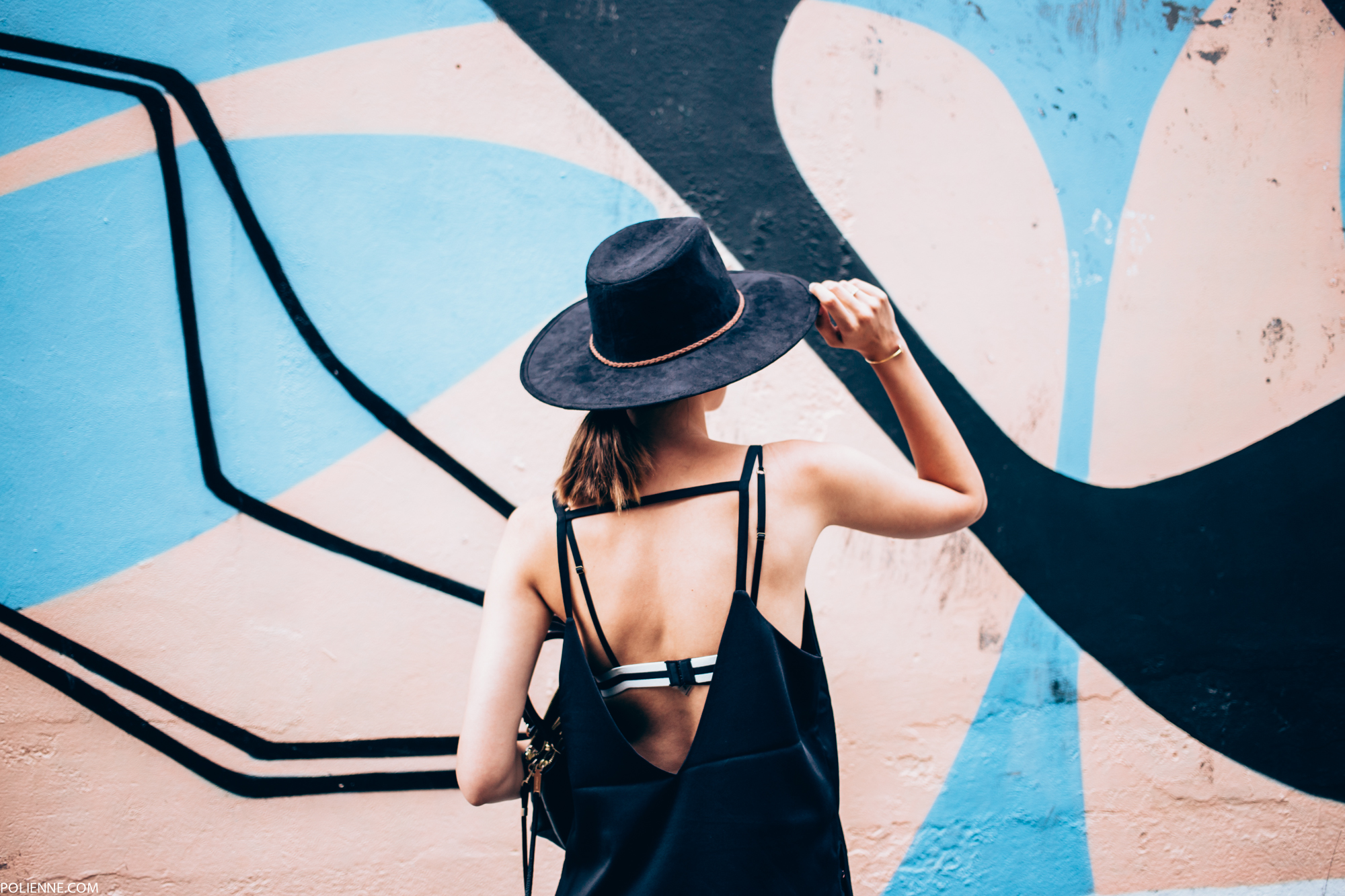 GANNI c/o bomber jacket, H&M top, HUDSON denim, COACH bag, FOREVER21 hat & earrings, LE SPECS sunglasses, BE BY MAGALI PINCHASI x WE CAN DANCE bracelet, MARUTI slip-ons c/o via Omoda
Photos by Lisa M., editing by me.