Brace yourself… Today's post is full of happiness, sunshine and rainbows! Why? Today marks the start of festival season for me and that is definitely something to celebrate <3 Now that I have finished my last exams everrrr (yes, I'm going to graduate this summer!) I am totally ready to de-stress and enjoy some time in the sun. Now, unfortunately my exotic holiday plans got cancelled/rescheduled, and I don't really have any other holiday options so far this summer.
Luckily I DID reward myself with a 4 day ticket for Rock Werchter after my exams in January! So yup, I'm off to #RW15 with my girlfriends today and plan on having the most epic time. This epic time includes something really special, since earlier this week I have been surprised by one of my fave sport wear brands Bjorn Börg and I can't wait to share it with you… Make sure to follow me on Instagram (@pielaunio) or Snapchat (@pielaunio) for updates!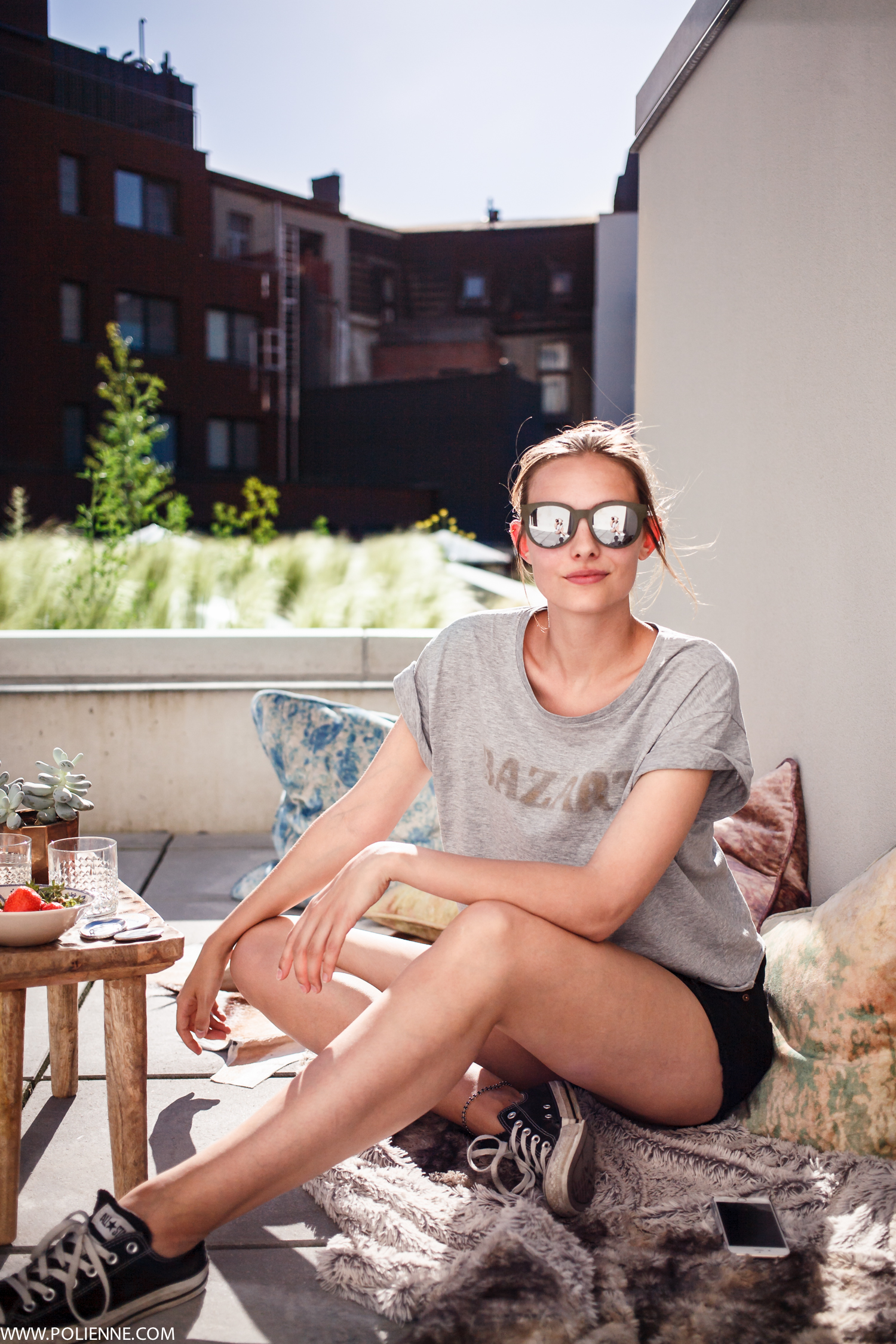 Now, what to wear?! I packed my festival bag yesterday evening at 2 AM so I hope that the outfits will somehow match! The music is of course the most important reason for going to festivals, but why not look fabulous while being there anyway?
Comfort is key for me, and since I know how hard it can be to find a look that is both pretty and practical I teamed up with Zalando and their festival guide to give you some inspiration for your own next festival! There is a hamburger backpack (!!) involved, so I do strongly recommend to check out my outfit selection and beauty tips in the Zalando Festival Corner right here! Don't forget to find out about the hashtag #IAMREADY4FESTIVALS on Instagram, because you can win festival tickets as well. Enjoy!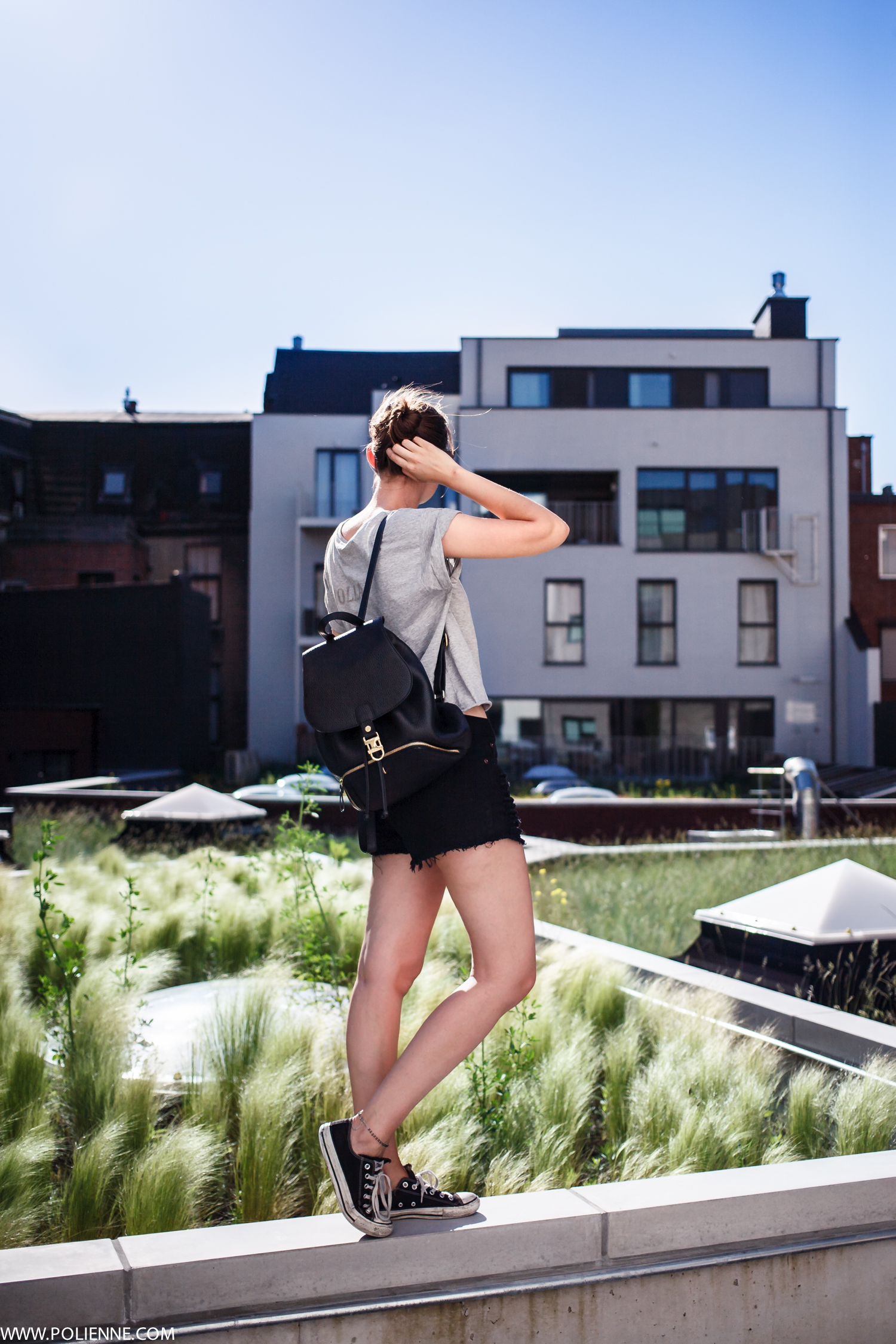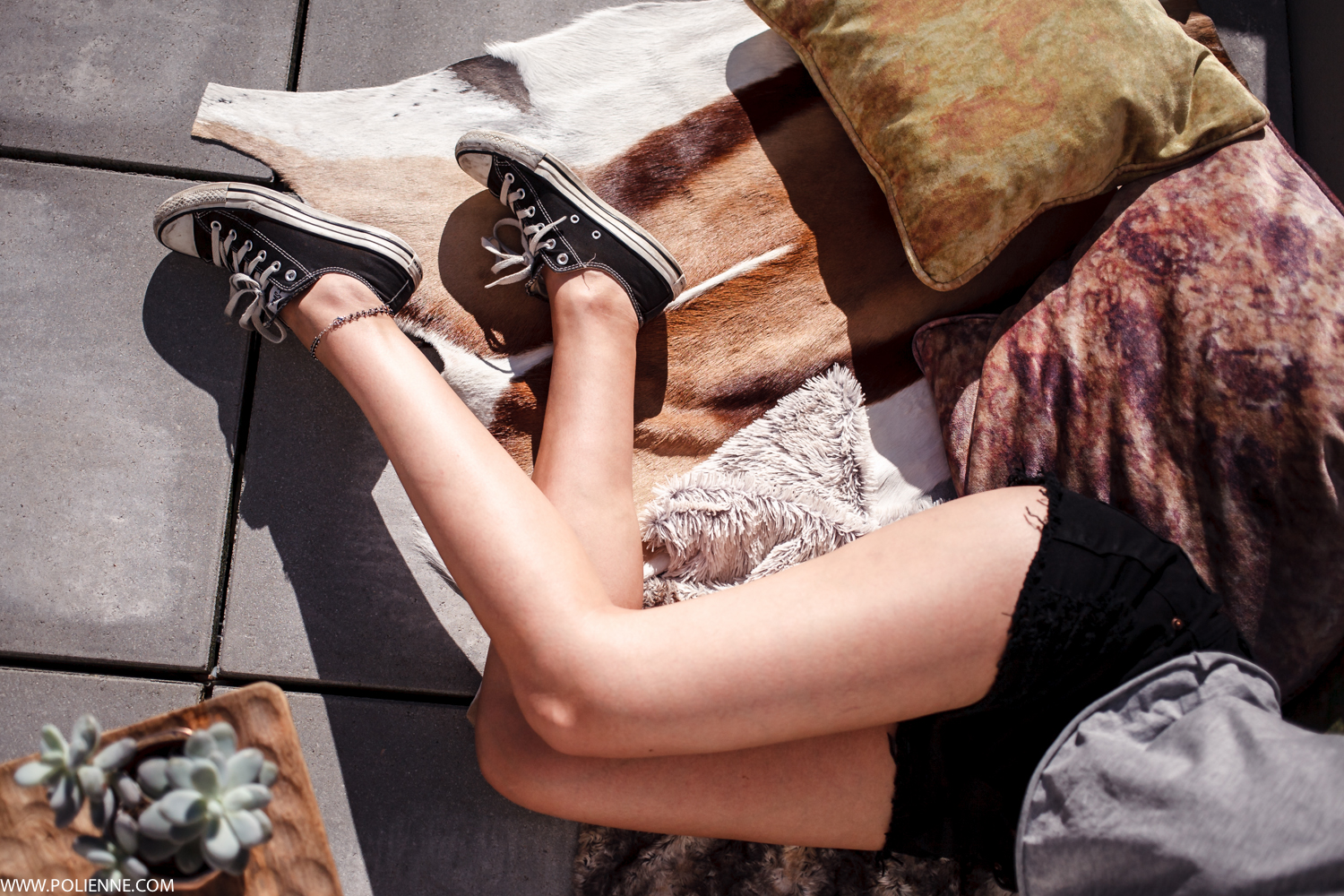 About those holiday plans being cancelled then: I'm sure that the weather will be nice enough to treat me on some more sun here in Belgium soon! Who needs a holiday anyway when you can perfectly enjoy an awesome staycation at your friend's super cozy balcony? Besides, we're planning on acing that tourist-in-your-own-city thing and will definitely do some mini-road/citytrips throughout the country as well. Yup, looks like summer is going to be fun! So tell me; what are your summer plans? A place under the sun… home or away?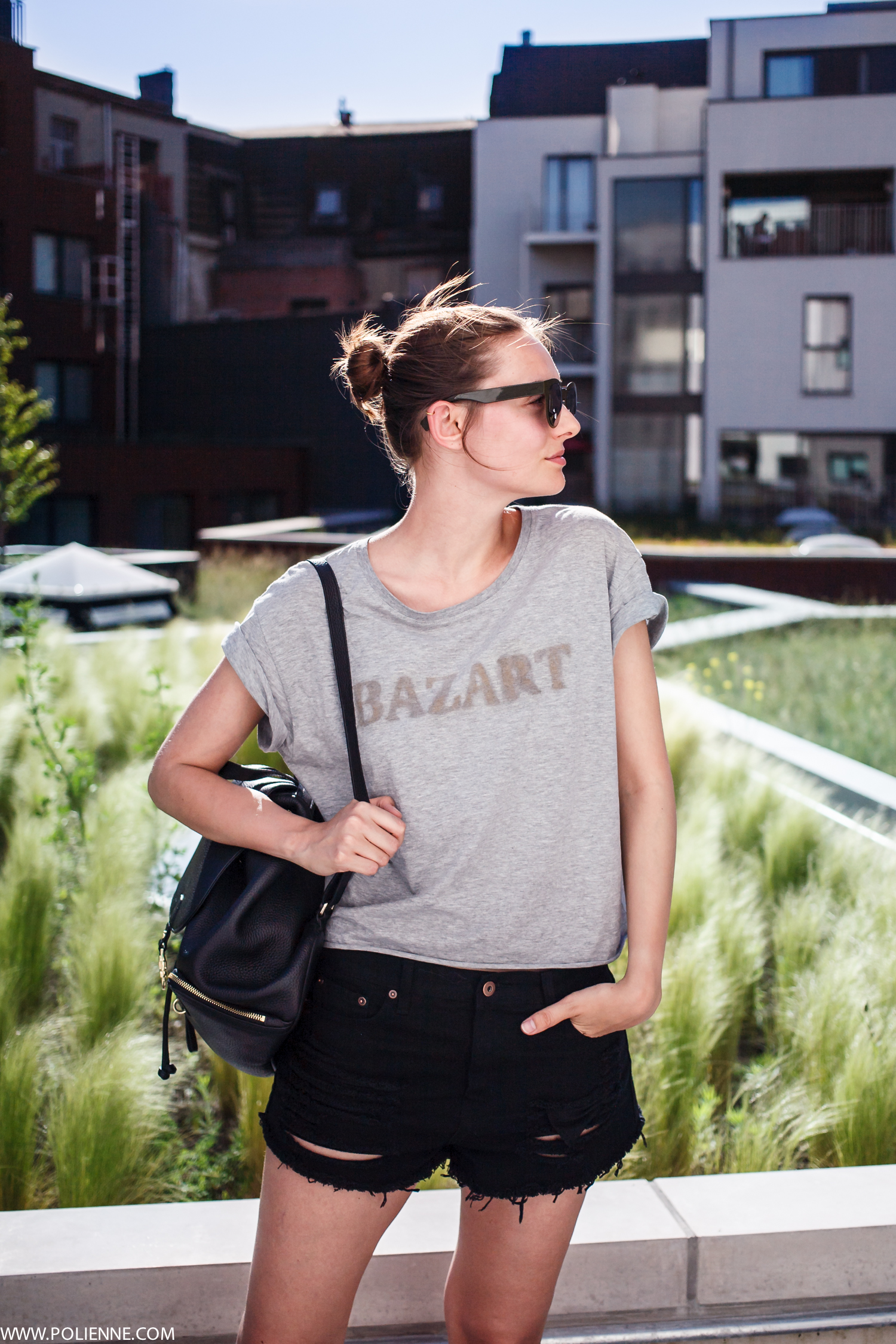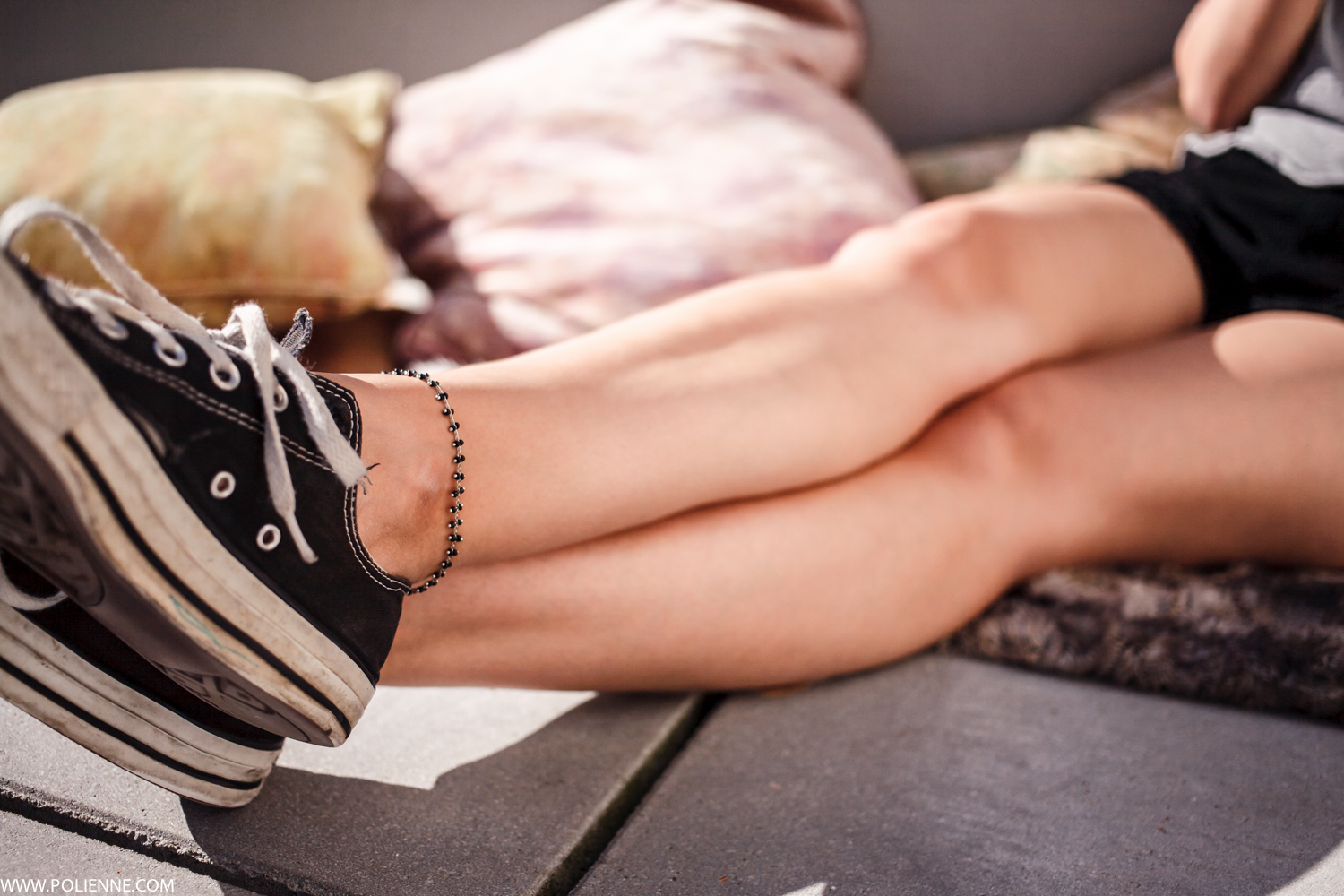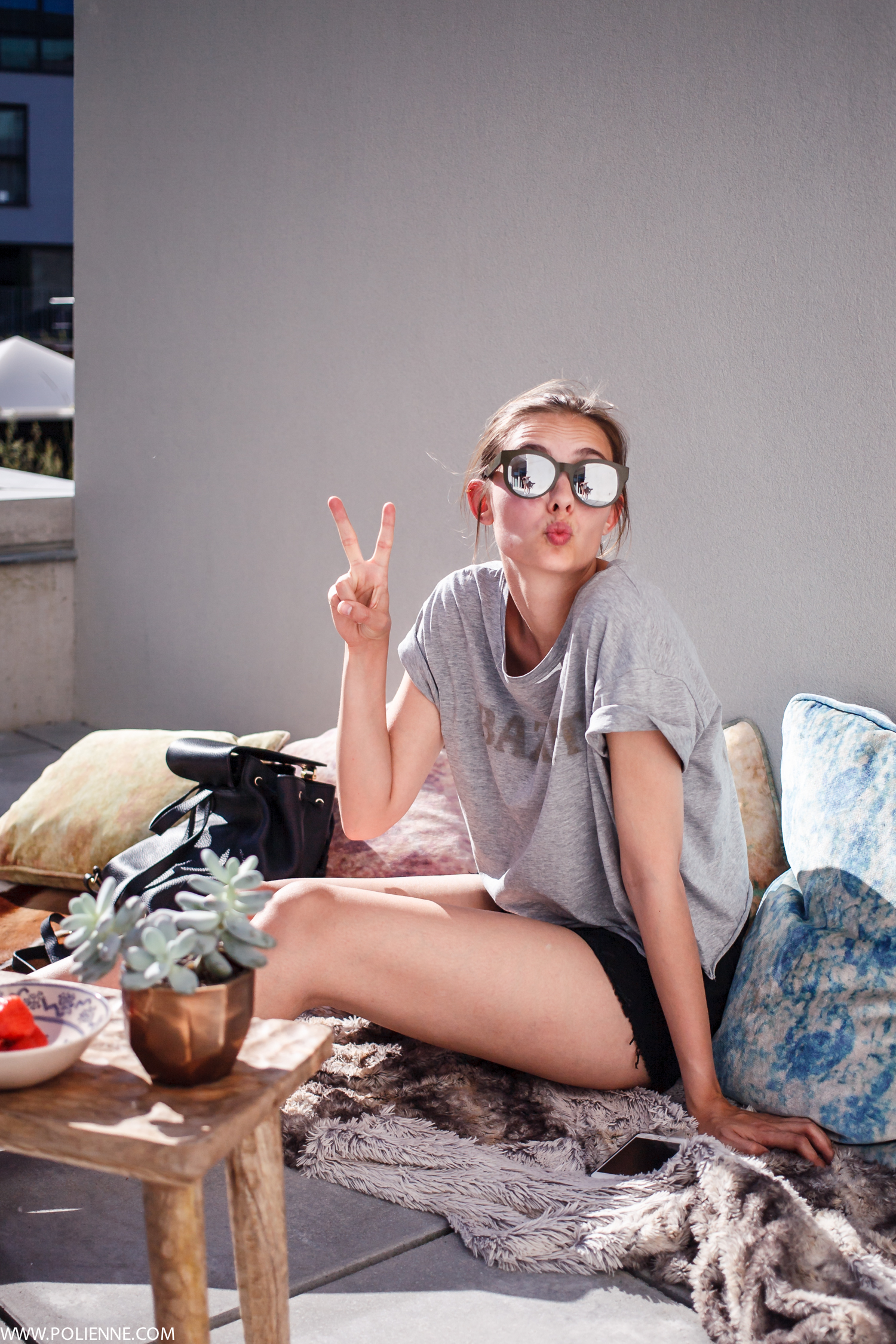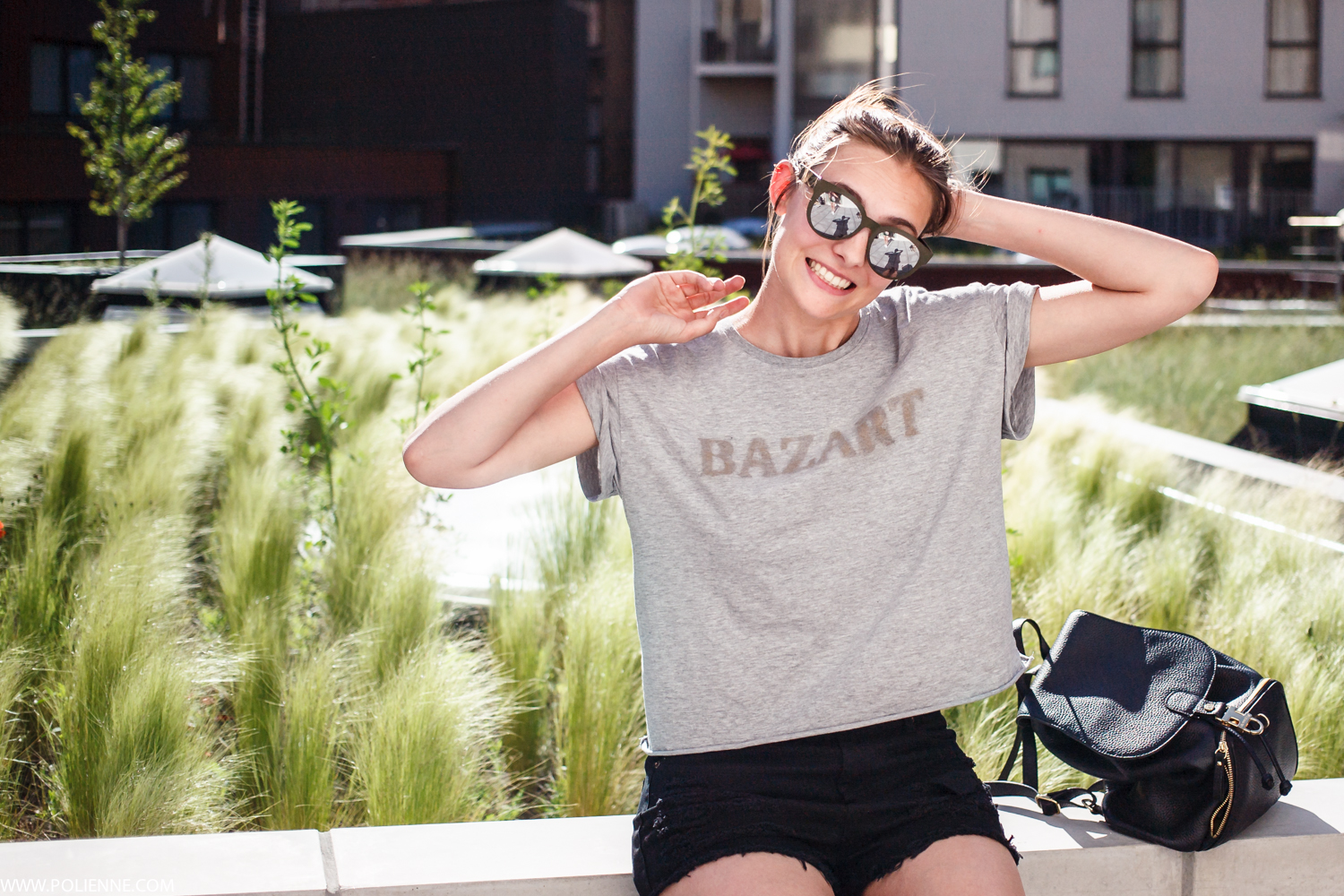 Oh, in case you were wondering what epic t-shirt I'm wearing: it's a home-made fan tee for Bazart, the Antwerp/Ghent-based indie pop band by friends of mine! Their first single Tunnels has just released and I'm totally digging the excellent lyrics and melancholic vibes. If you're loving it too and feel like supporting some local talent: vote for them at De Afrekening, Studio Brussel! They've just hit the 28th spot in the list, so it would be awesome to do even better this week!
(See you next year @ Rock Werchter, guys?)
VERITAS
 c/o sunglasses + ankle bracelet, FOREVER21 shorts
CONVERSE sneakers, CELINE sunglasses, 
NEUVILLE
 c/o backpack
Photos by Lisa M, editing by me