A little colour blocking never hurt nobody…
Am I right? For a fun project with De Bijenkorf I styled a few of my fave knitwear pieces from their current collection, but since Instagram is often limited to 1 or 2 pictures, I figured it would be cool to share the other ones here! Also, I got so many reactions on this look that you guys might want to know where all the pieces are from. If yes, find the links to the items at the end of this post!
And for those interested: there are even more knitwear-based looks to be found in today's Instagram post! You can tell I'm ready for Autumn to kick in 🙂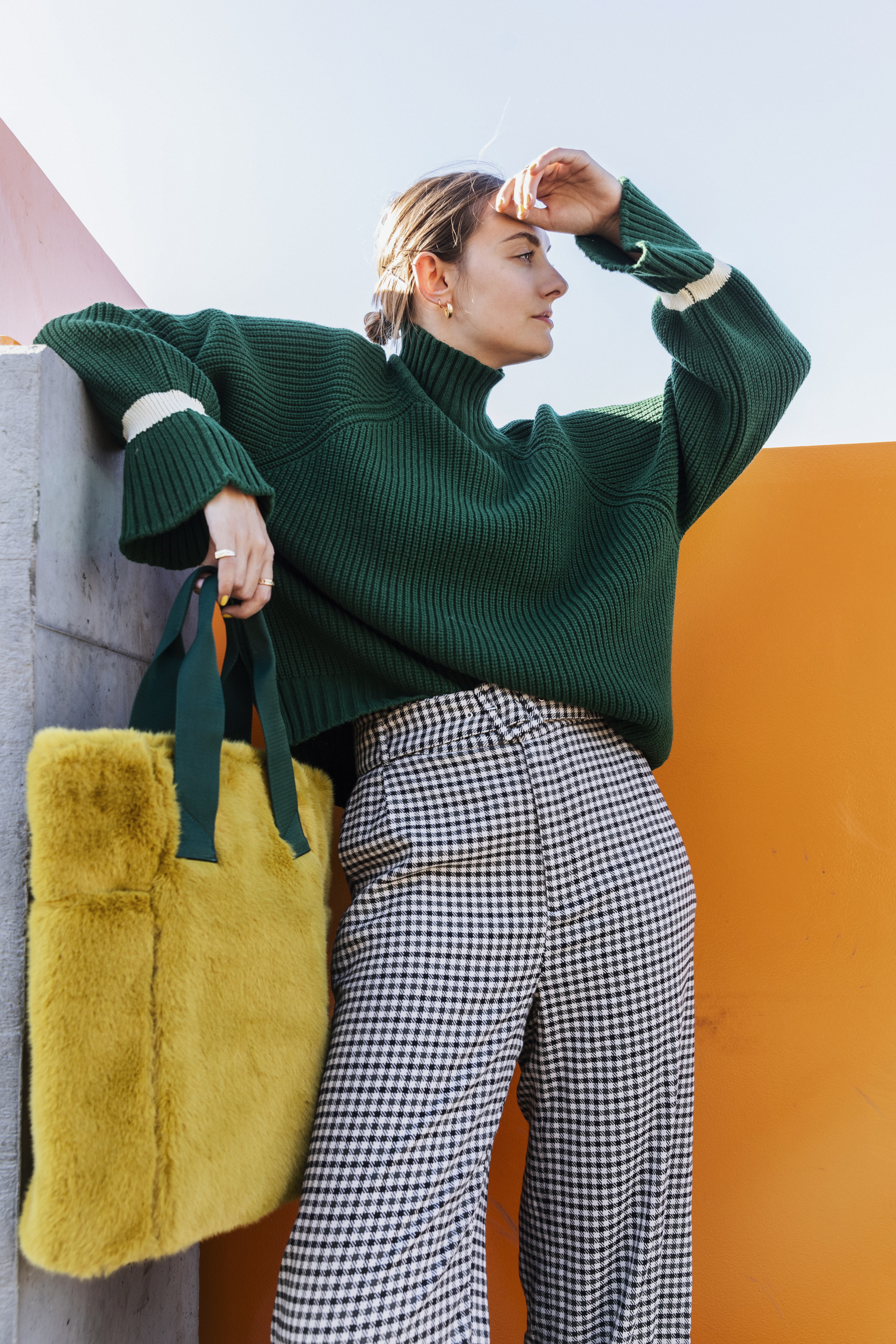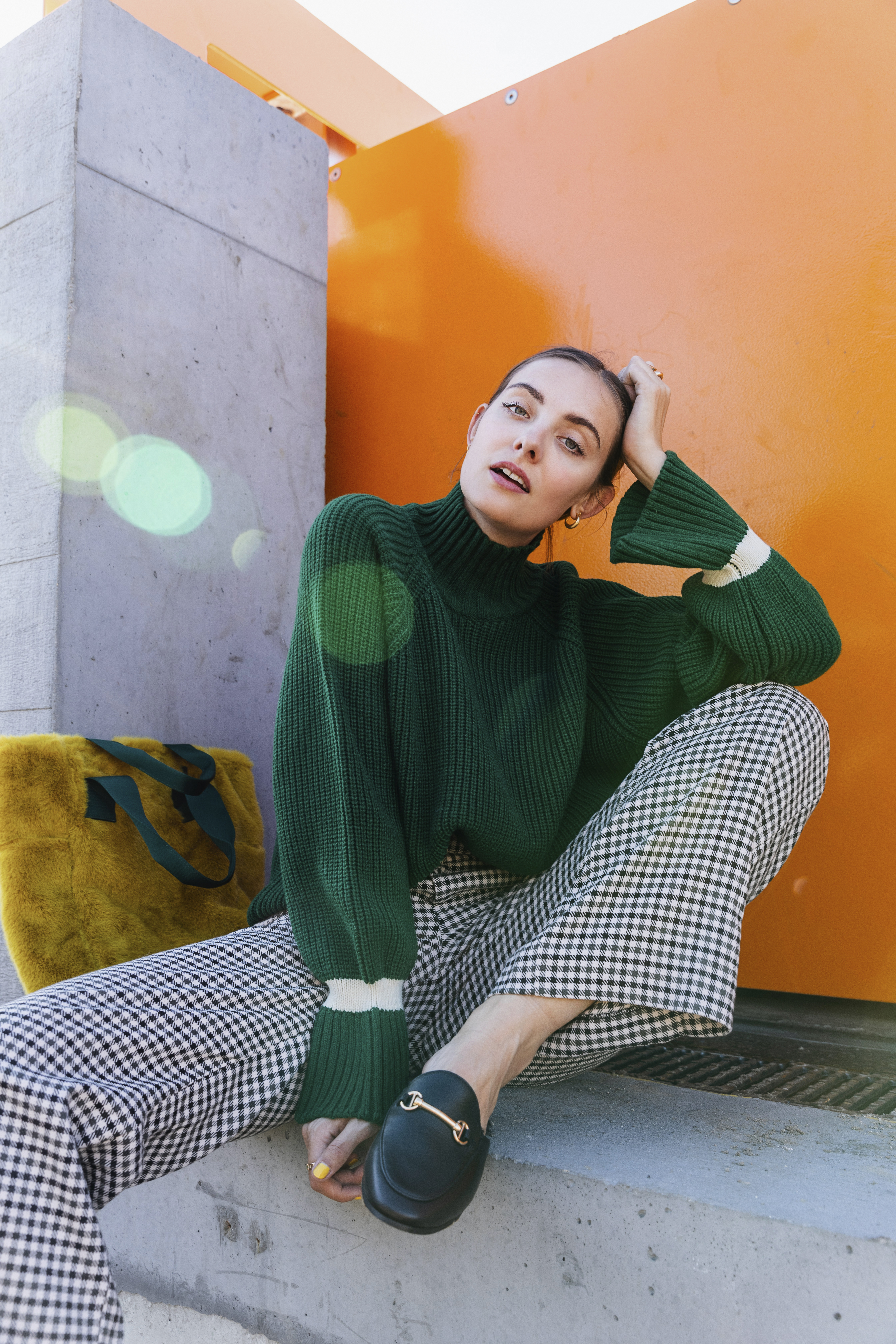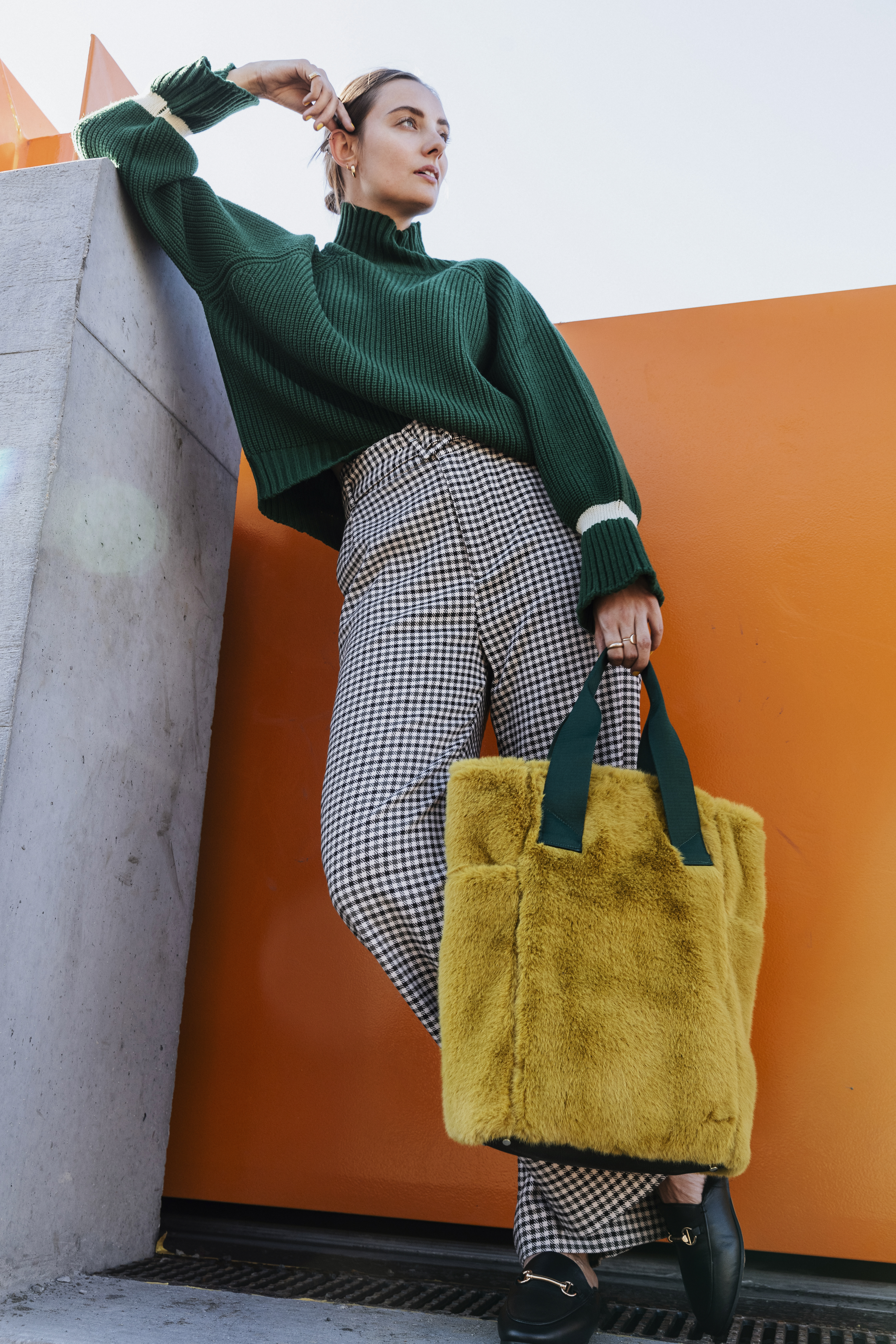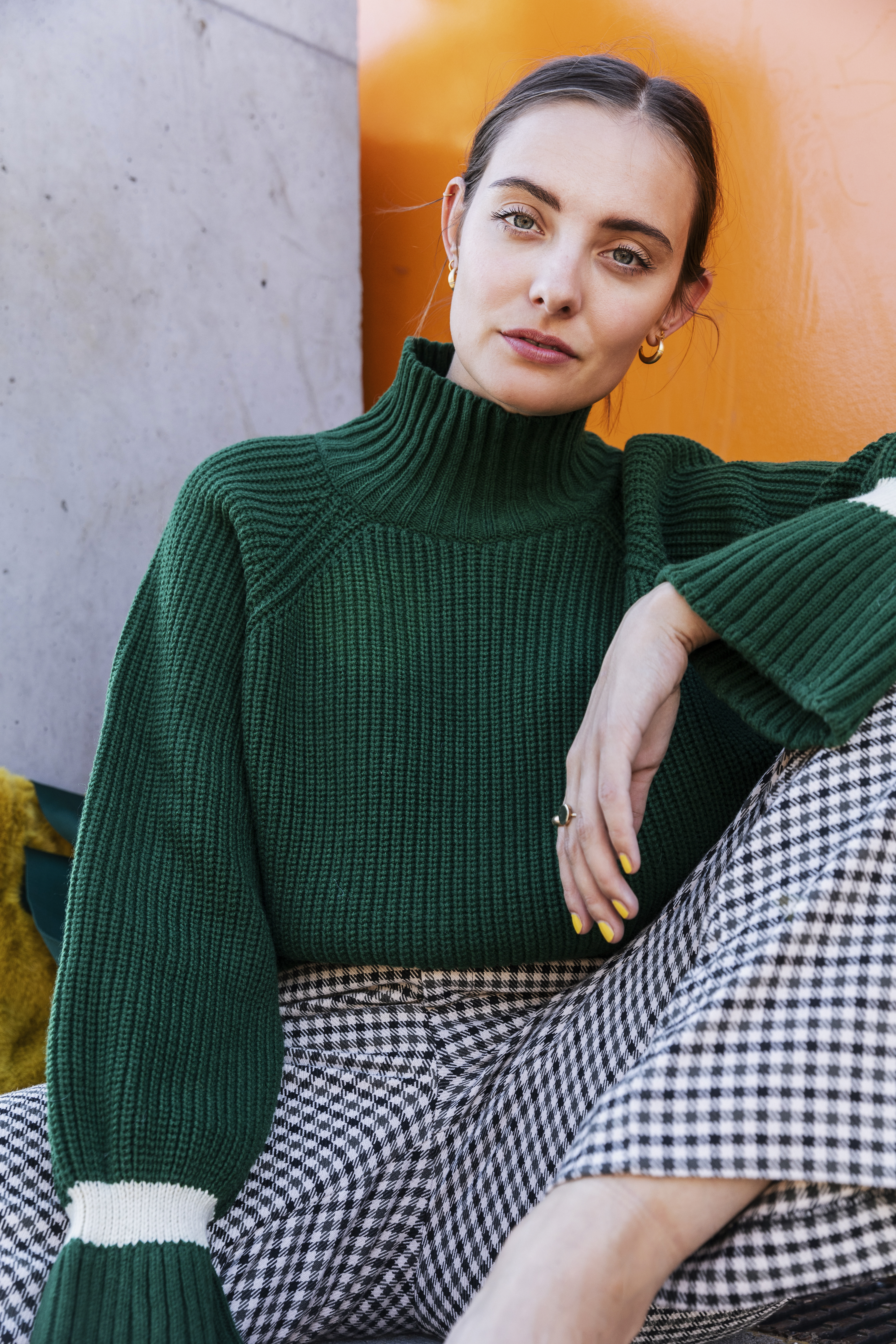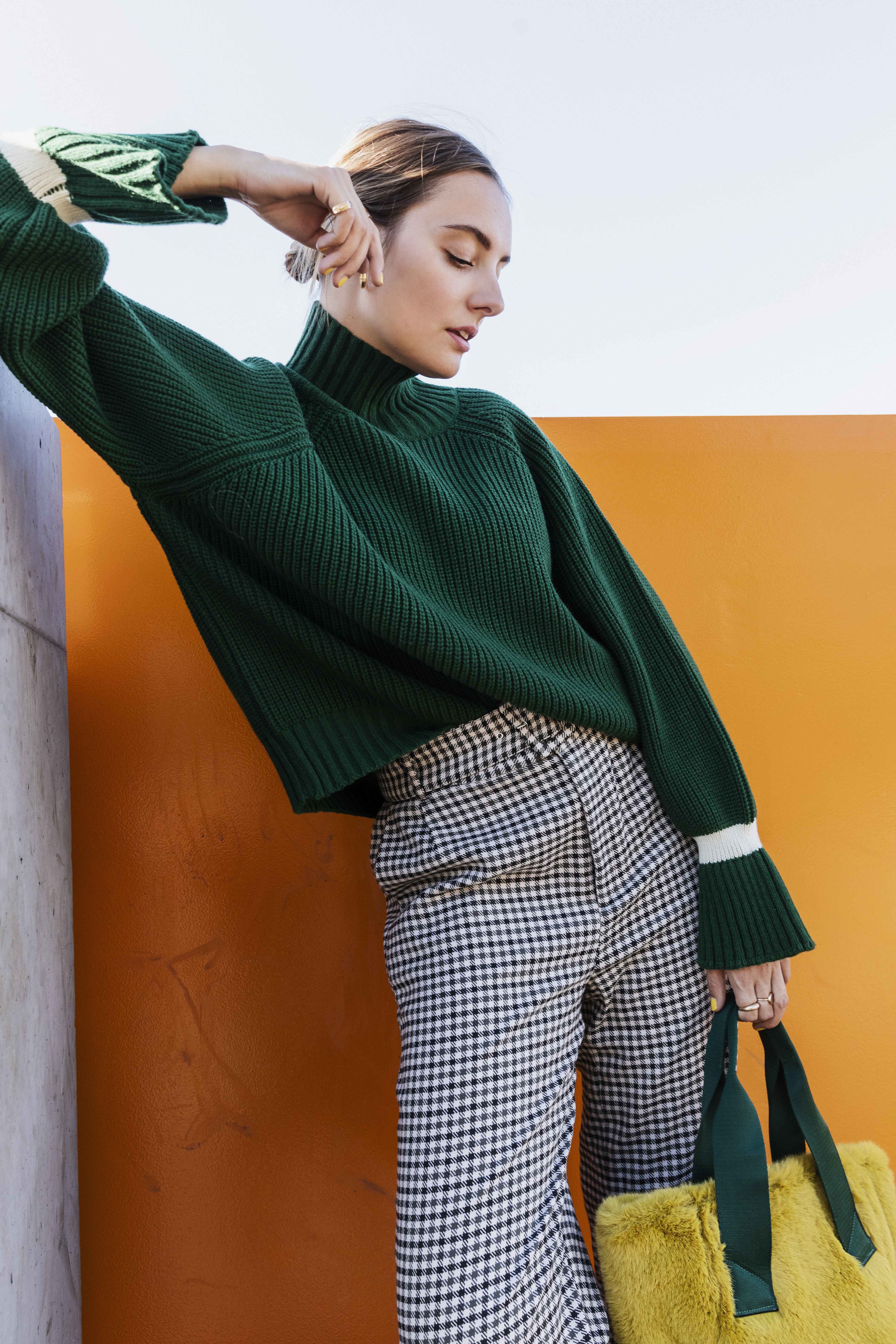 FULL LOOK via De Bijenkorf / green knit, check trousers, faux fur bag, faux fur loafers / JEWELRY by Paulien x Diamanti Per Tutti
Photography by Felicia Van Ham
Are you up for colourblocking this season or do you feel like it suits Spring or Summer better?