Sunshine! Bring on the hotpants, ice-cream and beach balls! Okay, that might be slightly overreacting, but I was ecstatic when Spring finally arrived this week. Bestie Lisa and I celebrated the welcome arrival in a more subtle way: think green tea (disguised as beer, apparently) and bare ankles on a sunny terrace. With the company of my loyal sheep coat, of course, since temperatures are still below 15°.
This luxurious-feeling outfit with a slight Marrakech touch was exactly what I needed after a few days of working from the office and looking like your local soccer trainer. You can tell that those Zara slipons I wrote about multiple times and I are ging to be very close friends this season! Paired with a pair of stunning silky trousers, I felt like an Eastern million dollar princess casually strolling from her bedroom to the breakfast corner in the garden. I know how random that sounded, but let's just say I'm SO into wearing your pyjama (not really though) to the streets!
Let me know: are you into that nightwear-turned-daywear thing?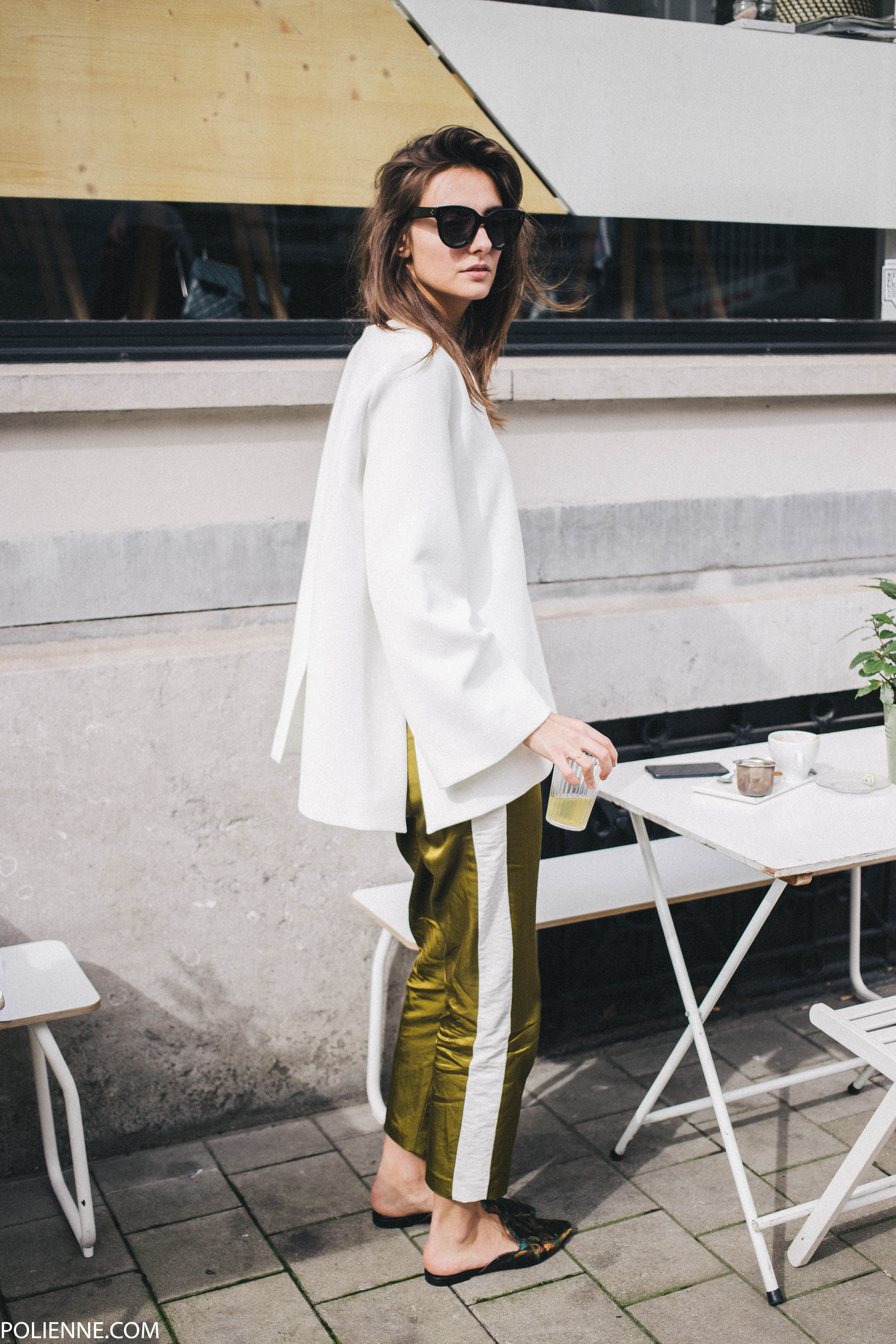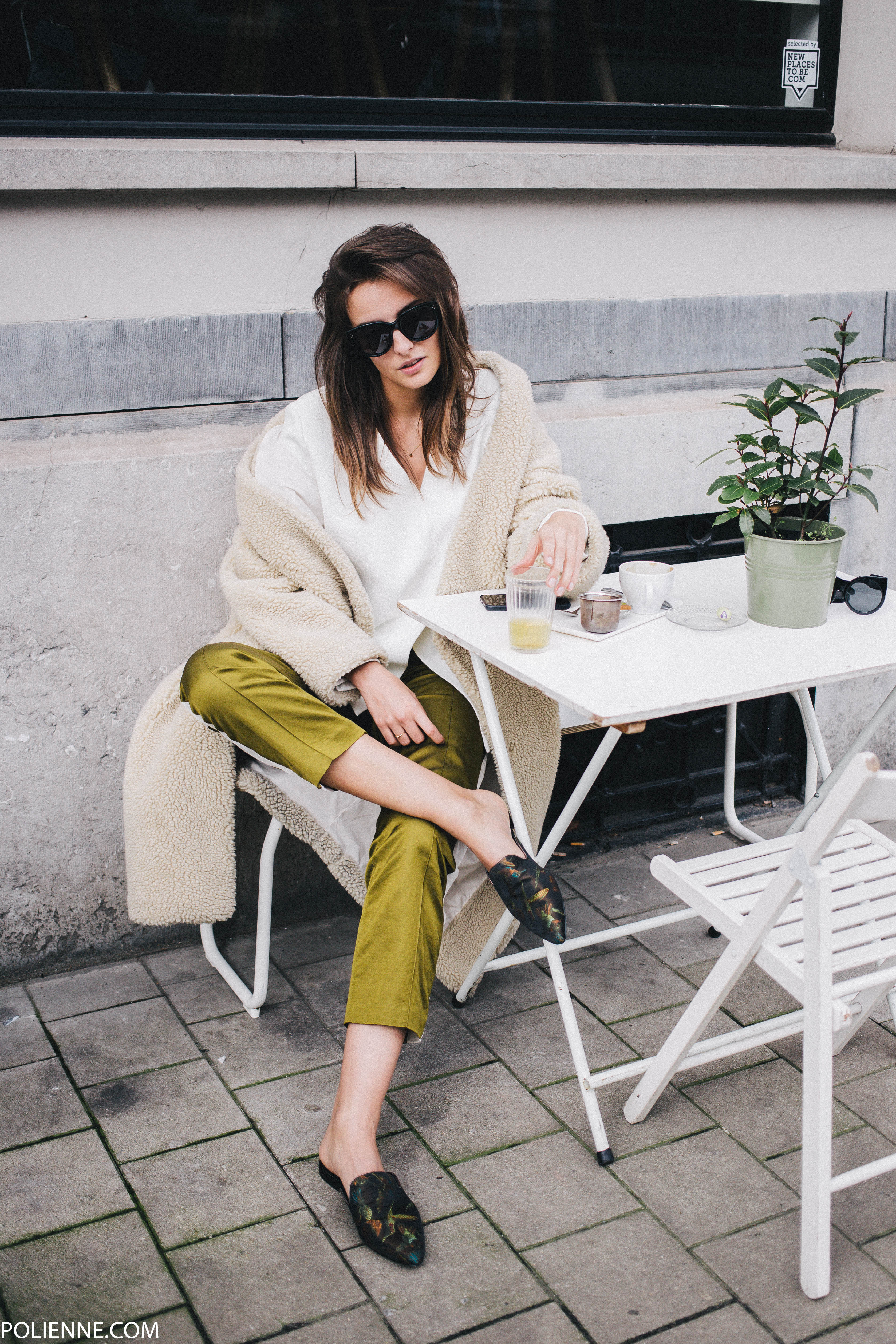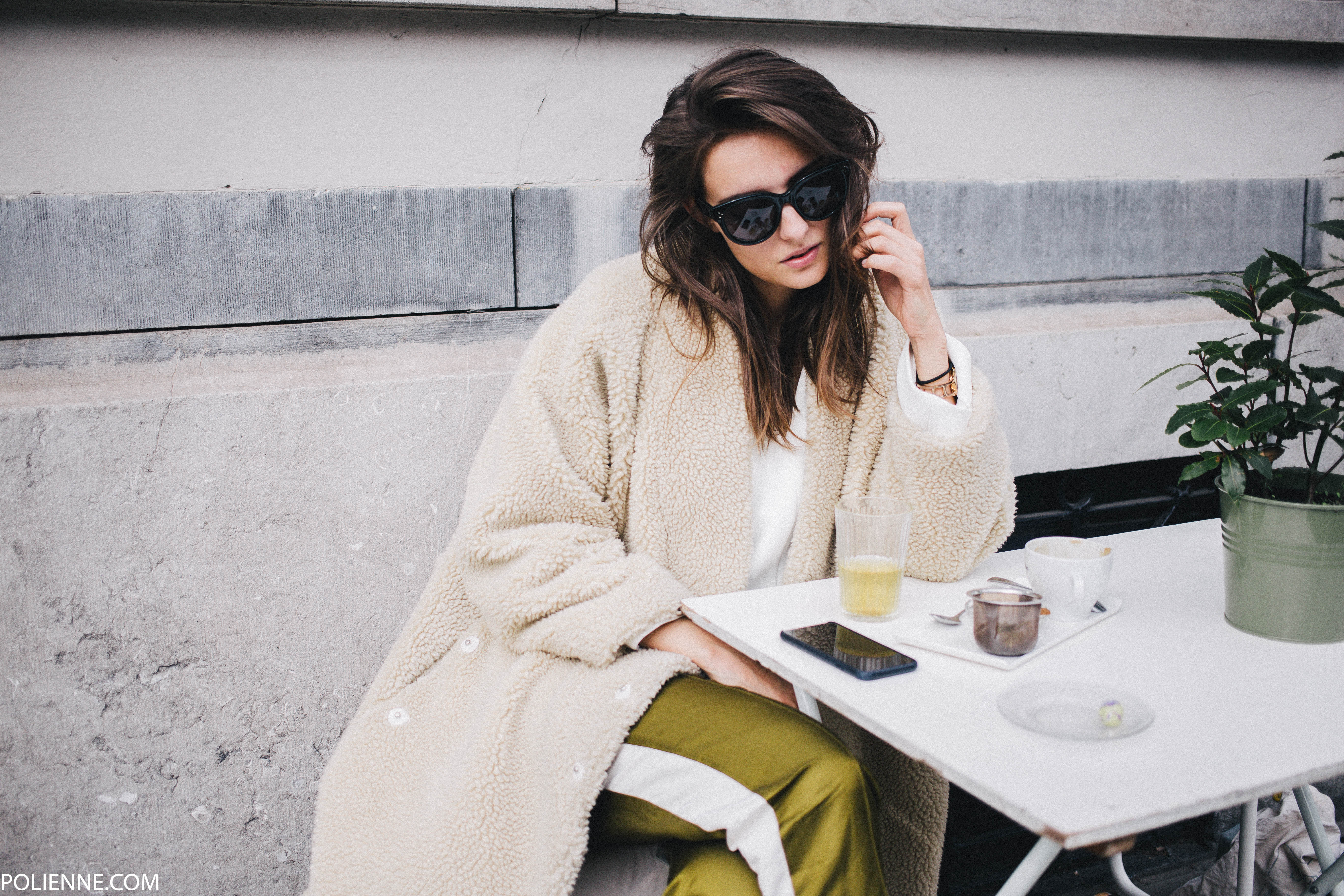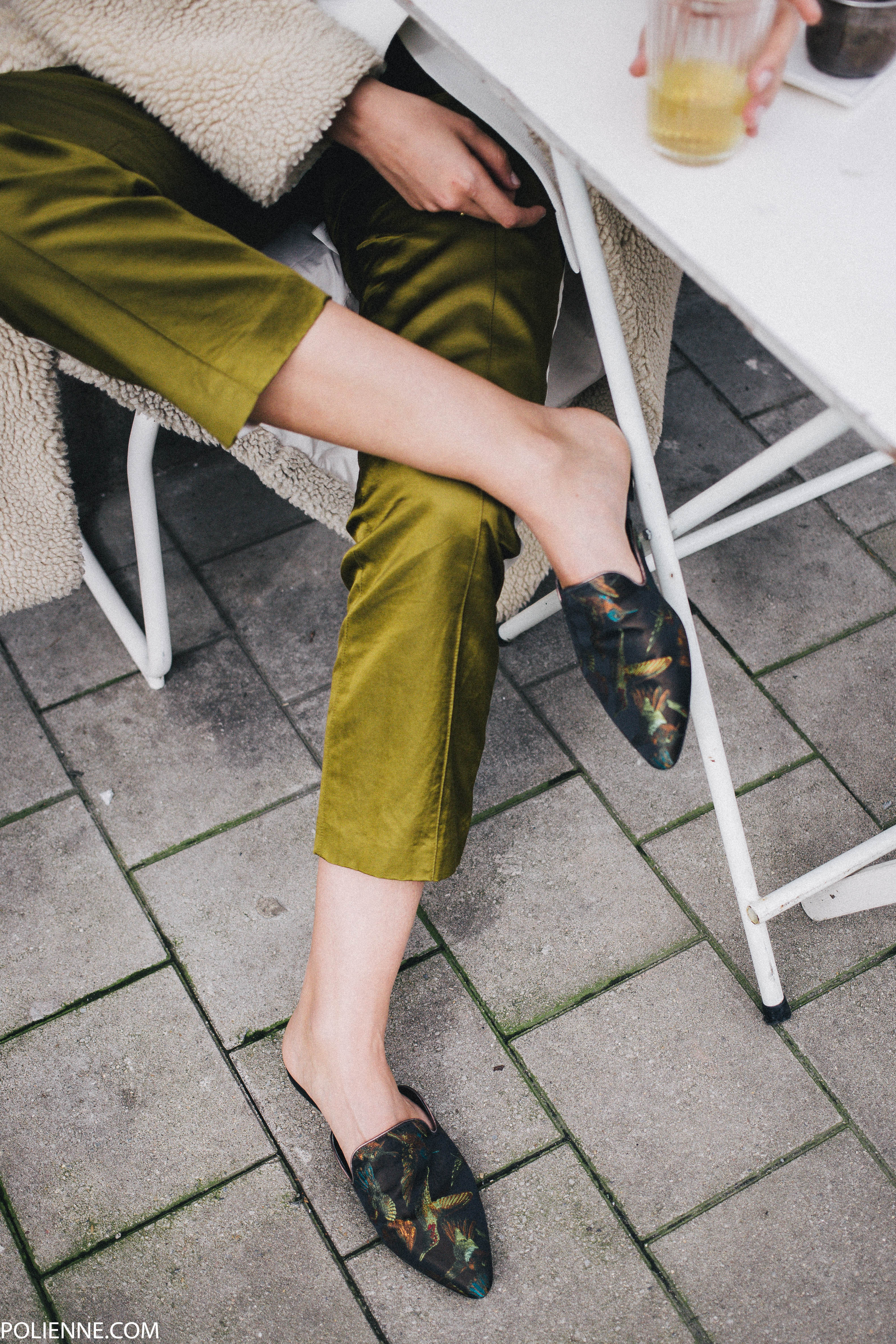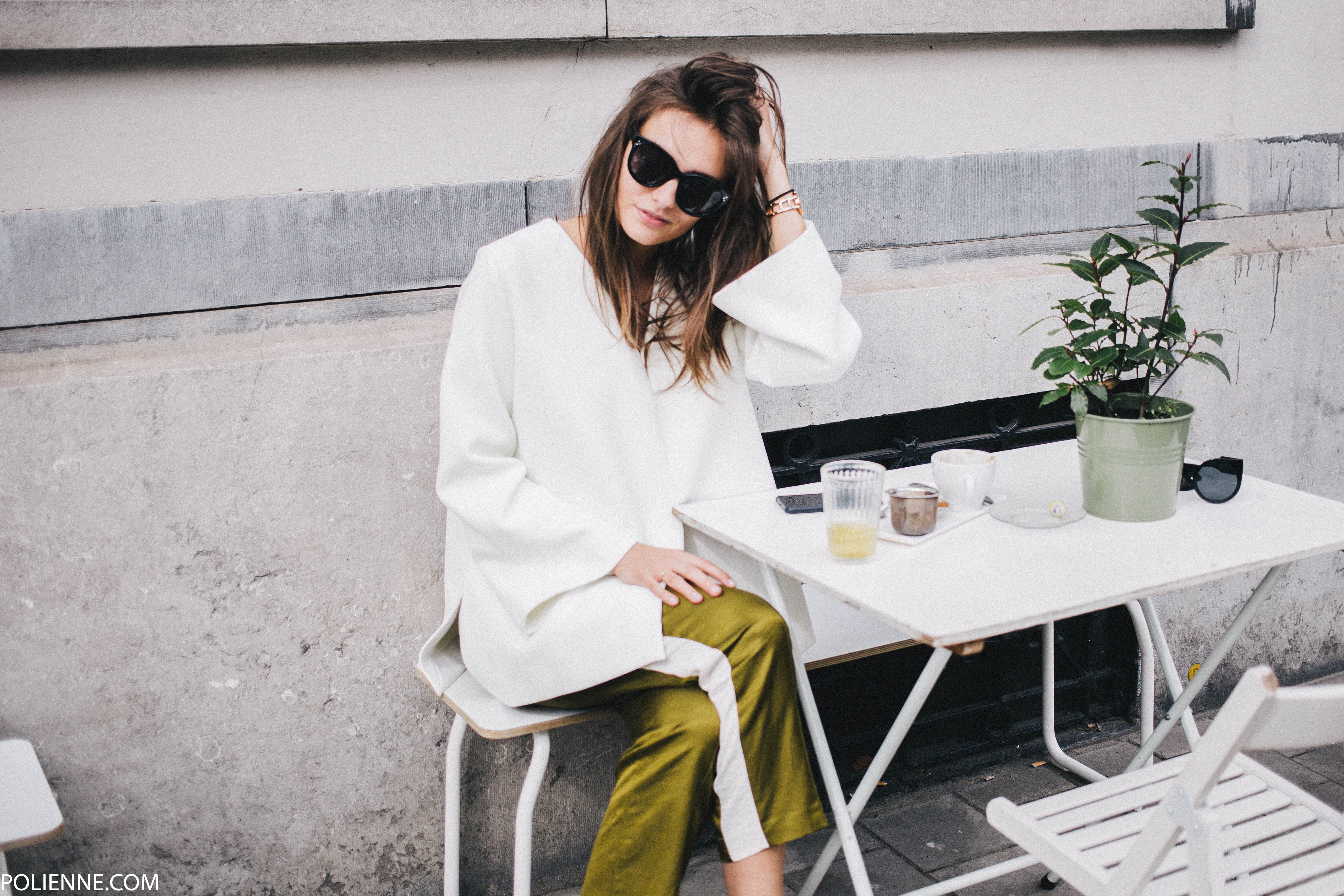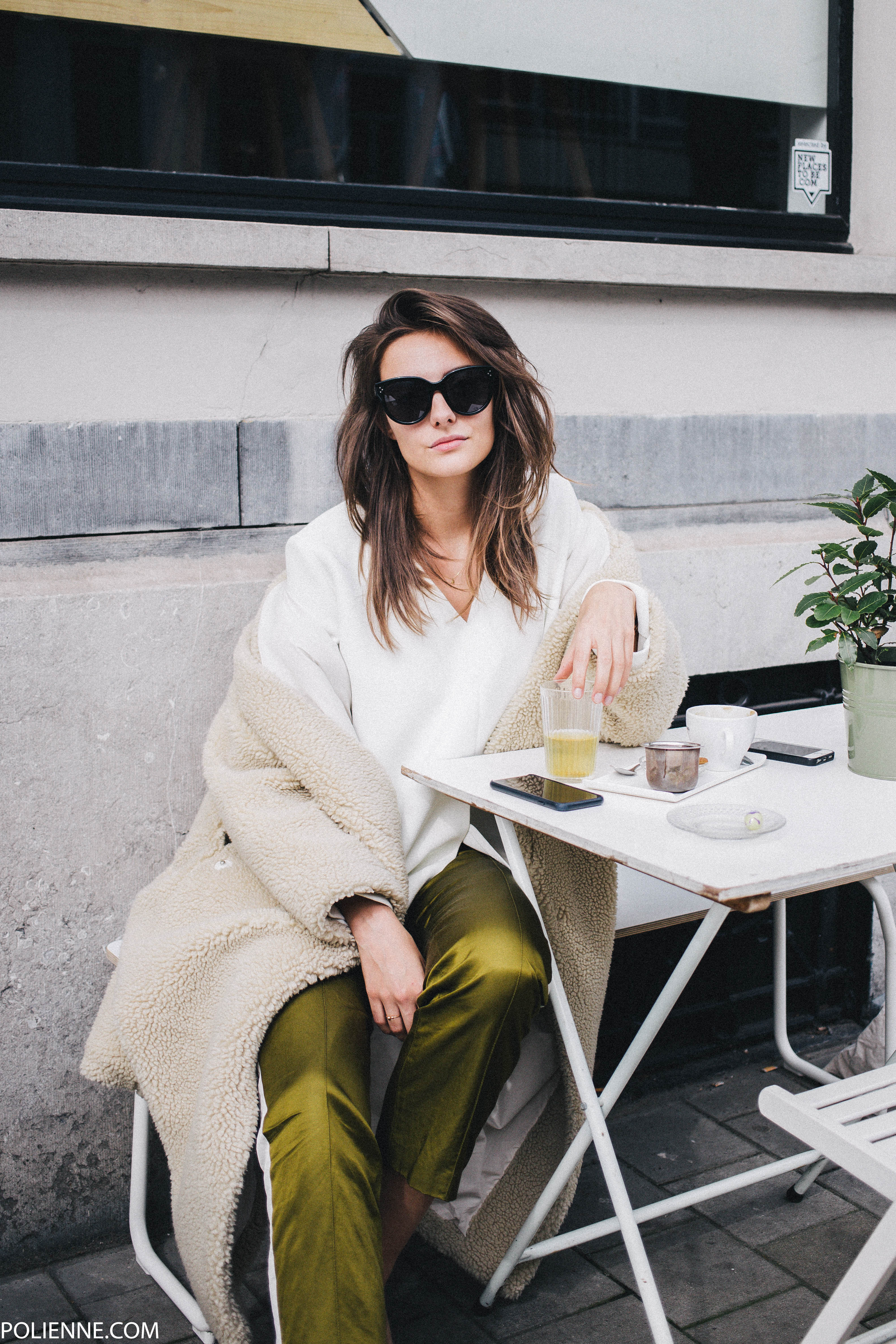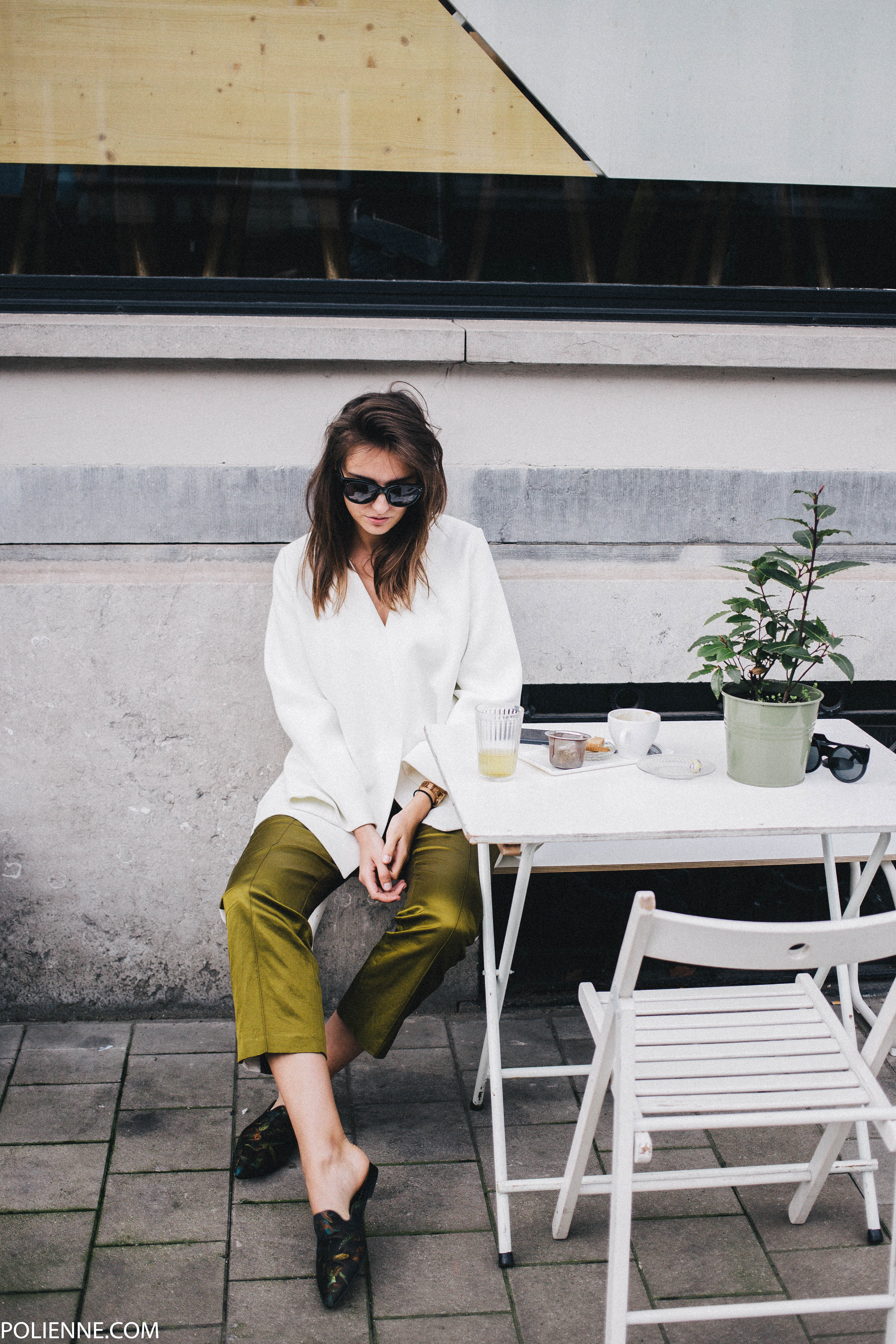 MONKI sheep coat, COS structured white top (old), BELLEROSE c/o trousers, ZARA slipons, CELINE sunglasses // Photos by Lisa