All good things happen when you least expect it, which is the case for the entire month of July when it comes to my agenda!
My schedule went from pretty empty to almost fully booked in just a week, resulting in me running from one job to another press trip to my fave festival and absolutely LOVING IT. If you're following me on Instagram you've seen that after a beauty shoot and a fashion show in Amsterdam, a 4 day festival in the Netherlands and a sunset-focused press trip with Samsung in Ibiza, I'm currently discovering the beautiful island of Corsica with Caudalie.
The French beauty brand invited me to the annual festival Calvi On The Rocks and you know that I find anything festival AND beach related impossible to reject. Good music, plenty of sun and an occasional boat ride — YES PLEASE.
Plenty of boat rides that is, and here's what I wore to one of them! Caudalie took us to the amazing Corona boat for a few hours relaxing after a pretty intense beach party. I got this super cool swimsuit at Weekday the day before we left, as I had seen pictures of the festival and found out that people only wore a bikini all day long. Umm yeah no thanks bye — I like clothes so I got myself a swimsuit, wore my favurite white maxi skirt from H&M (which I've had for years, see proof here!) and added a cute straw hat for the French feel. We're in France after all!
On today's schedule is another boat ride and of course another evening at the festival, which I'm very excited for! Keep an eye on the gramz for updates and more Summer outfits of course ♥ Let me know what you think of this look!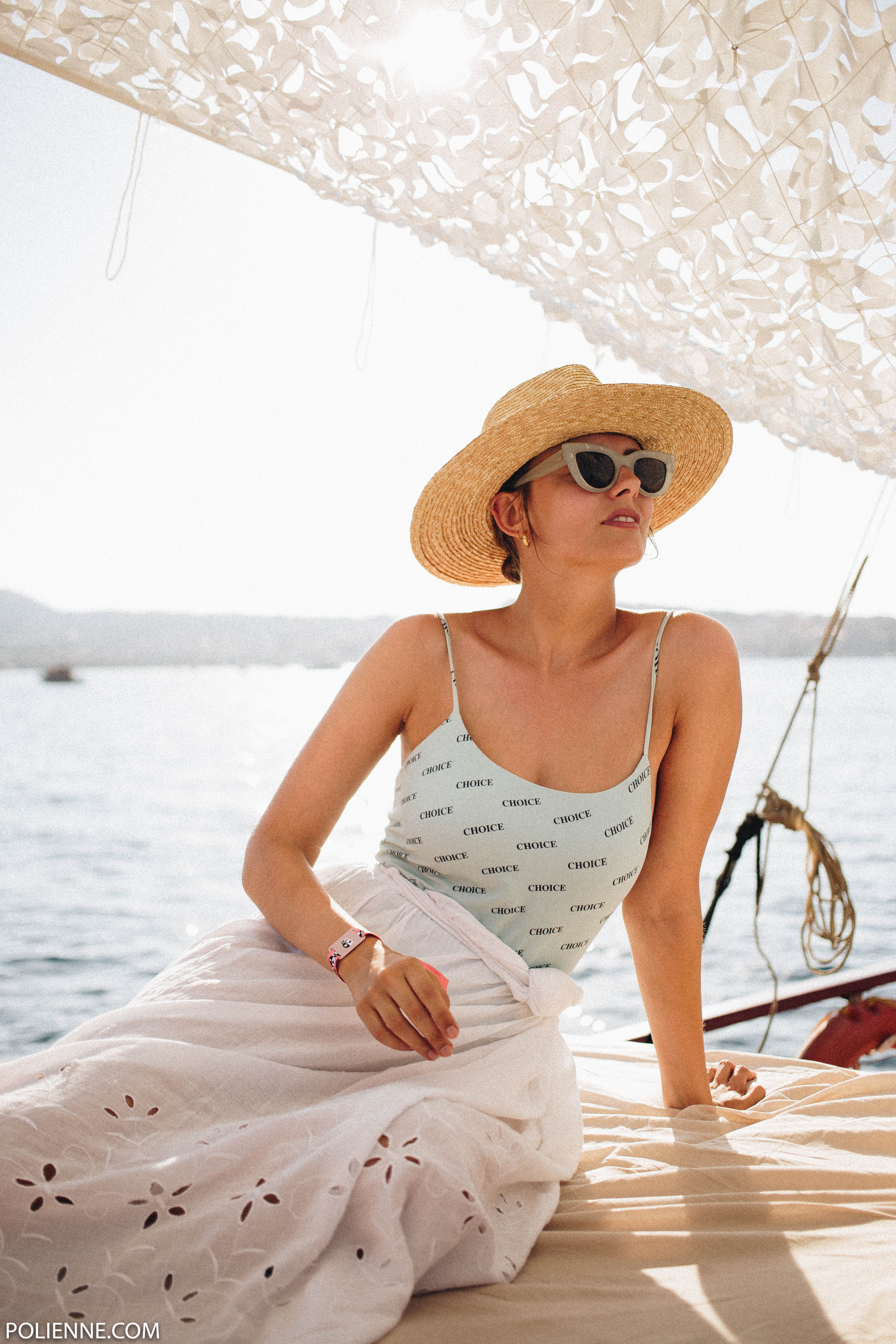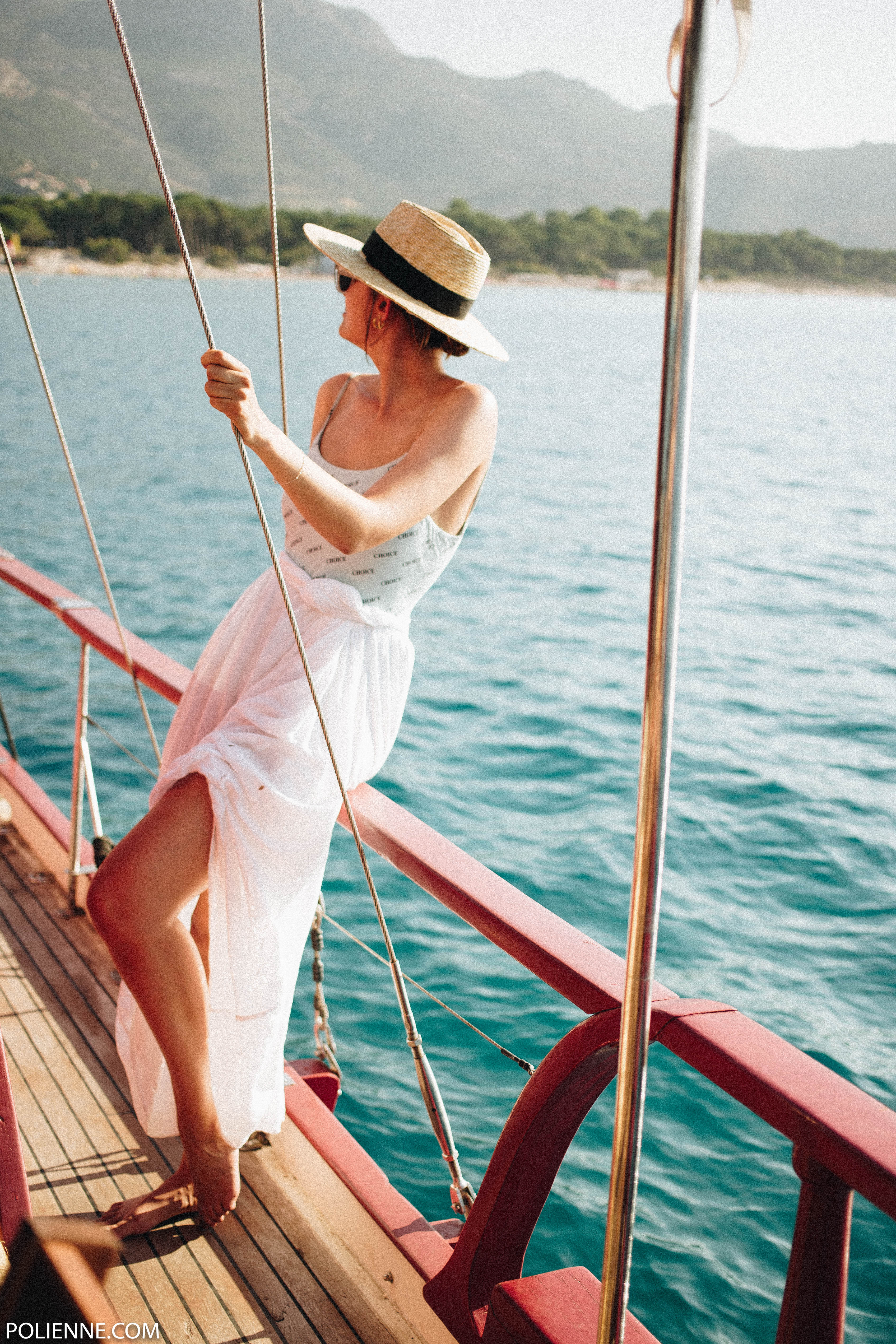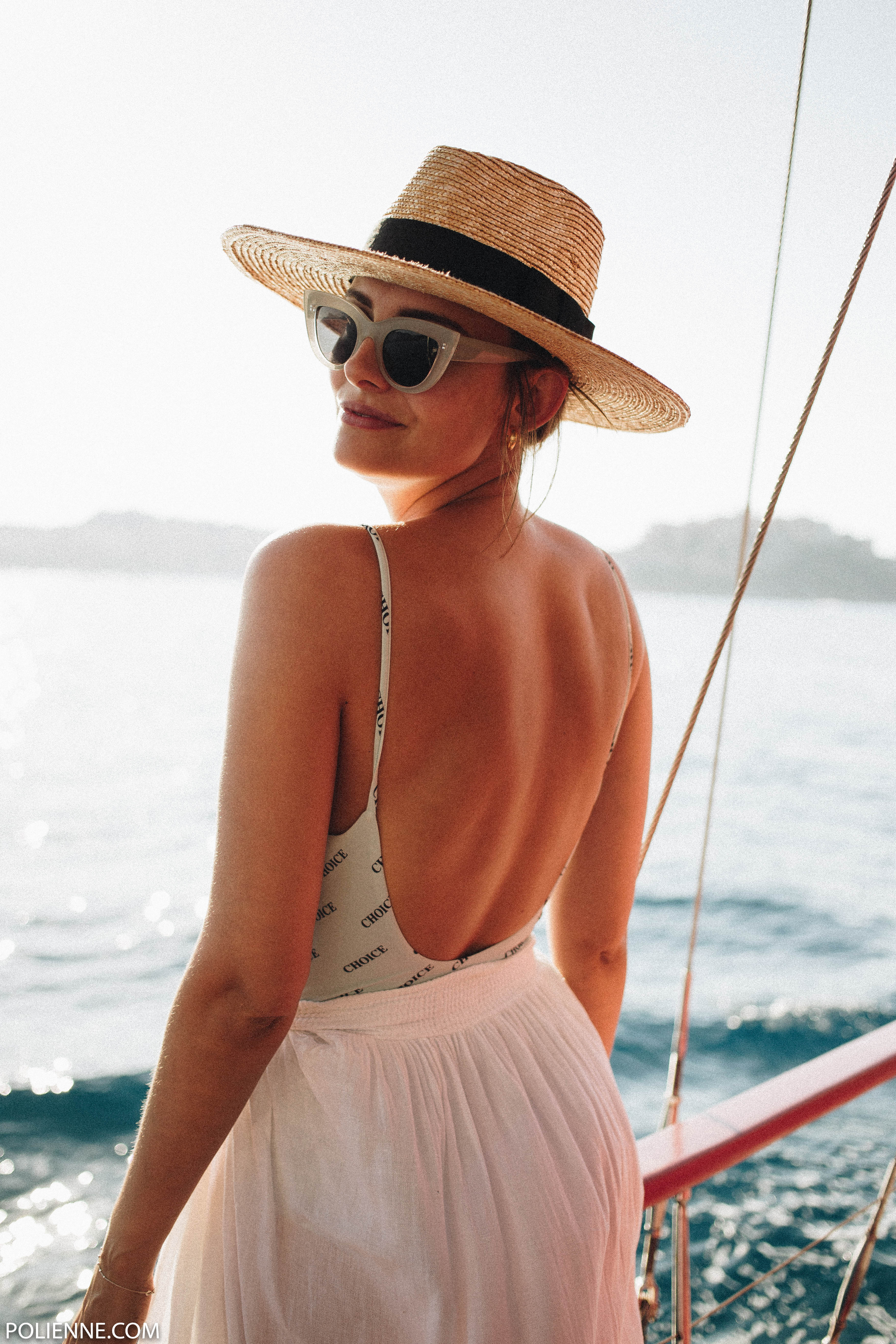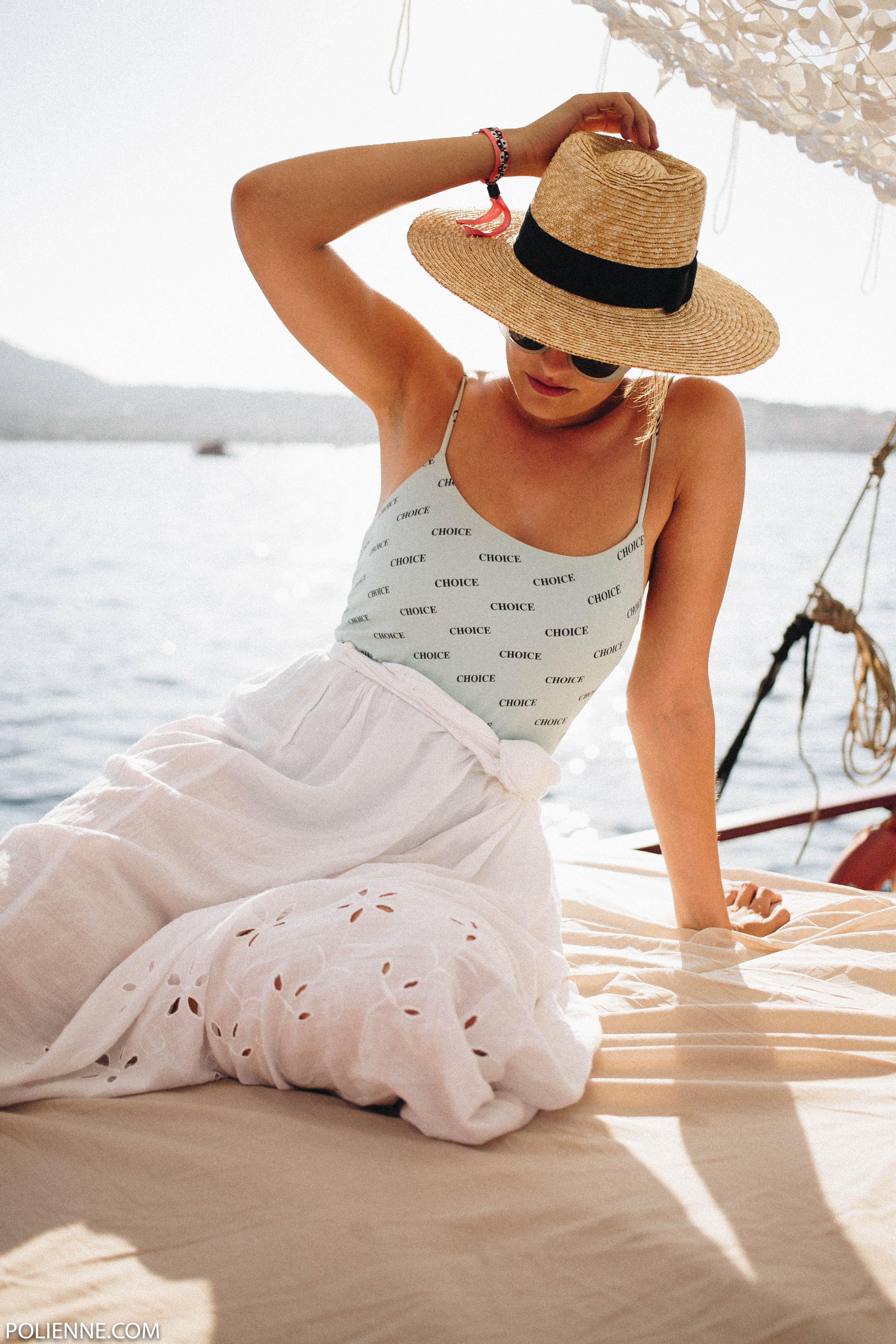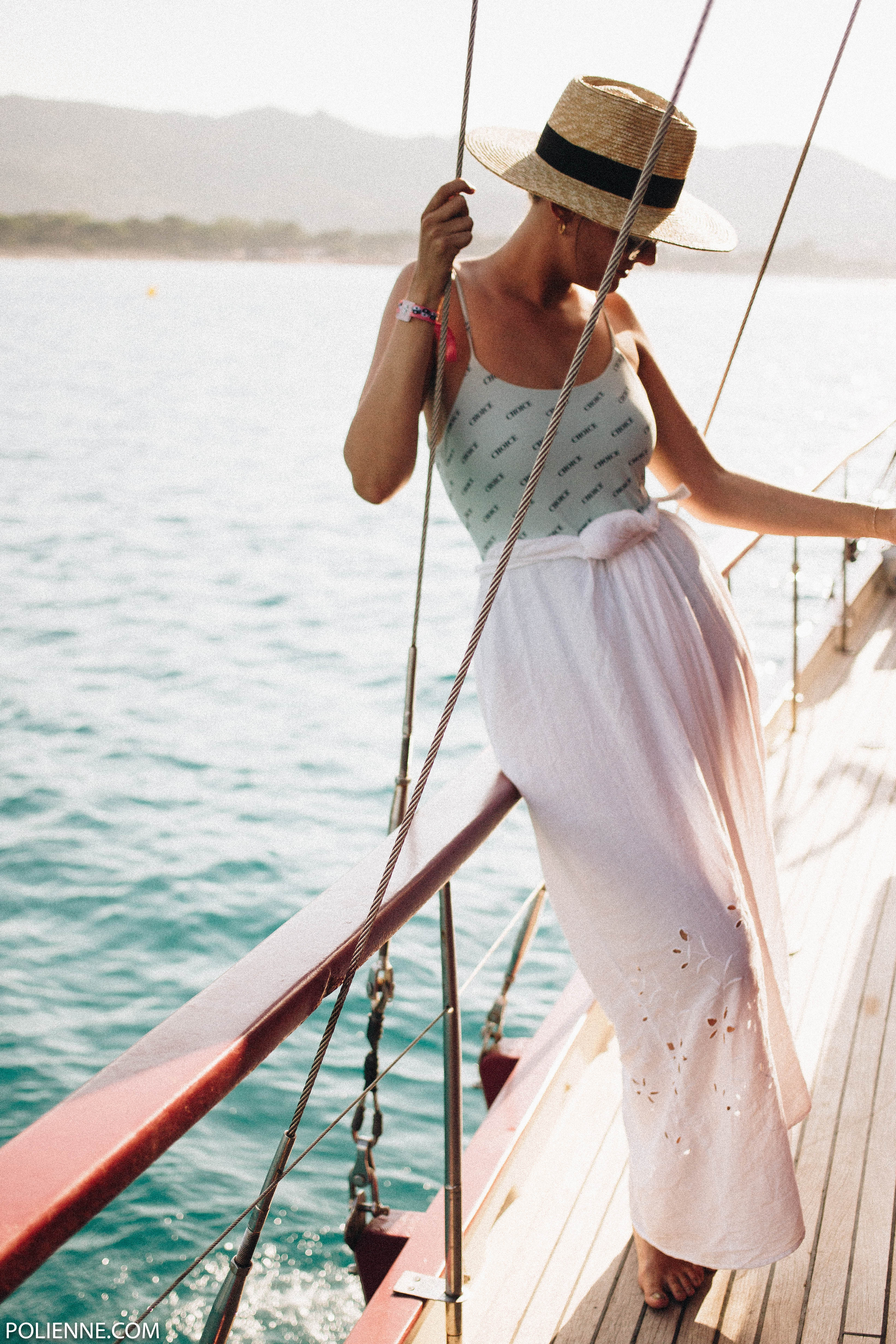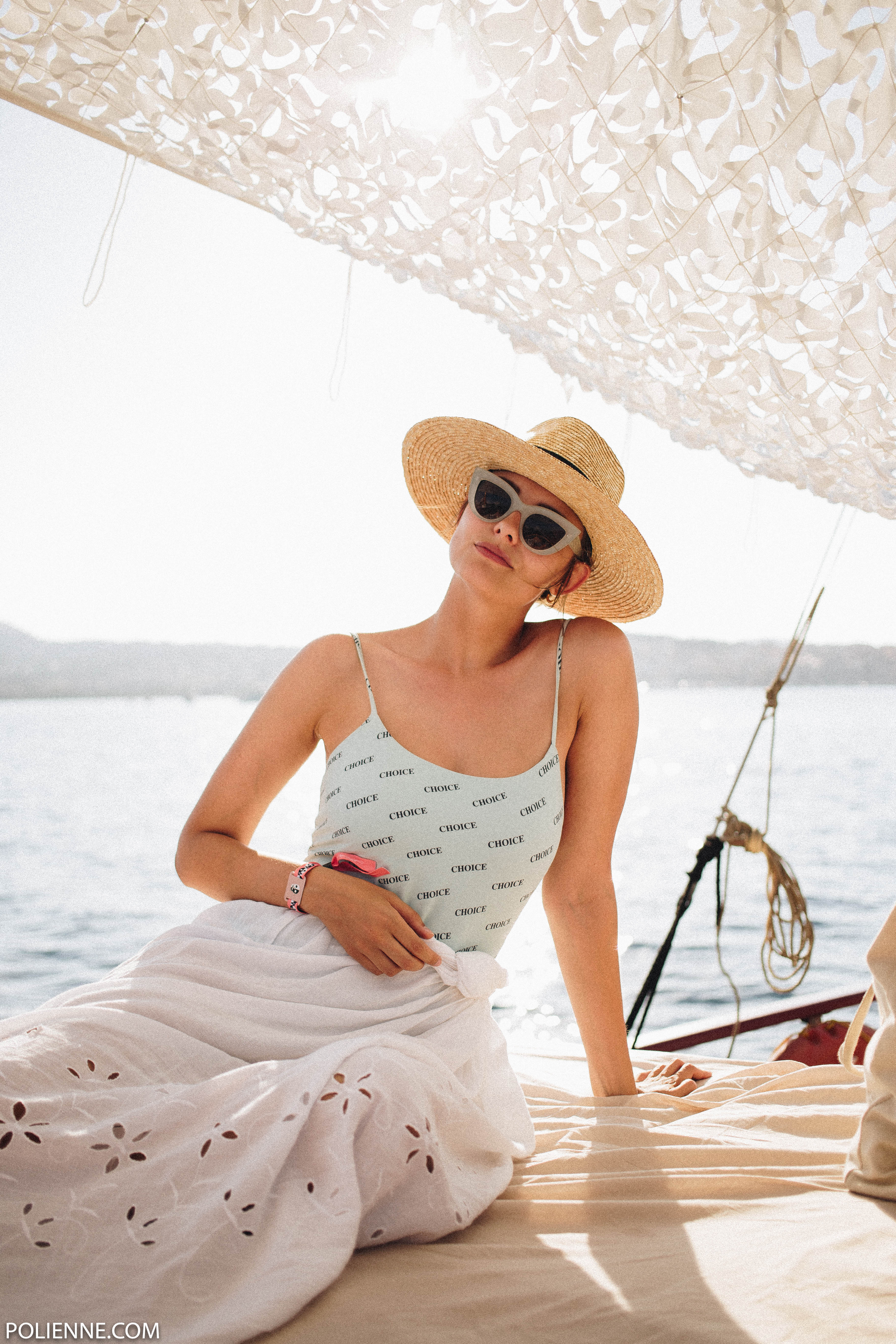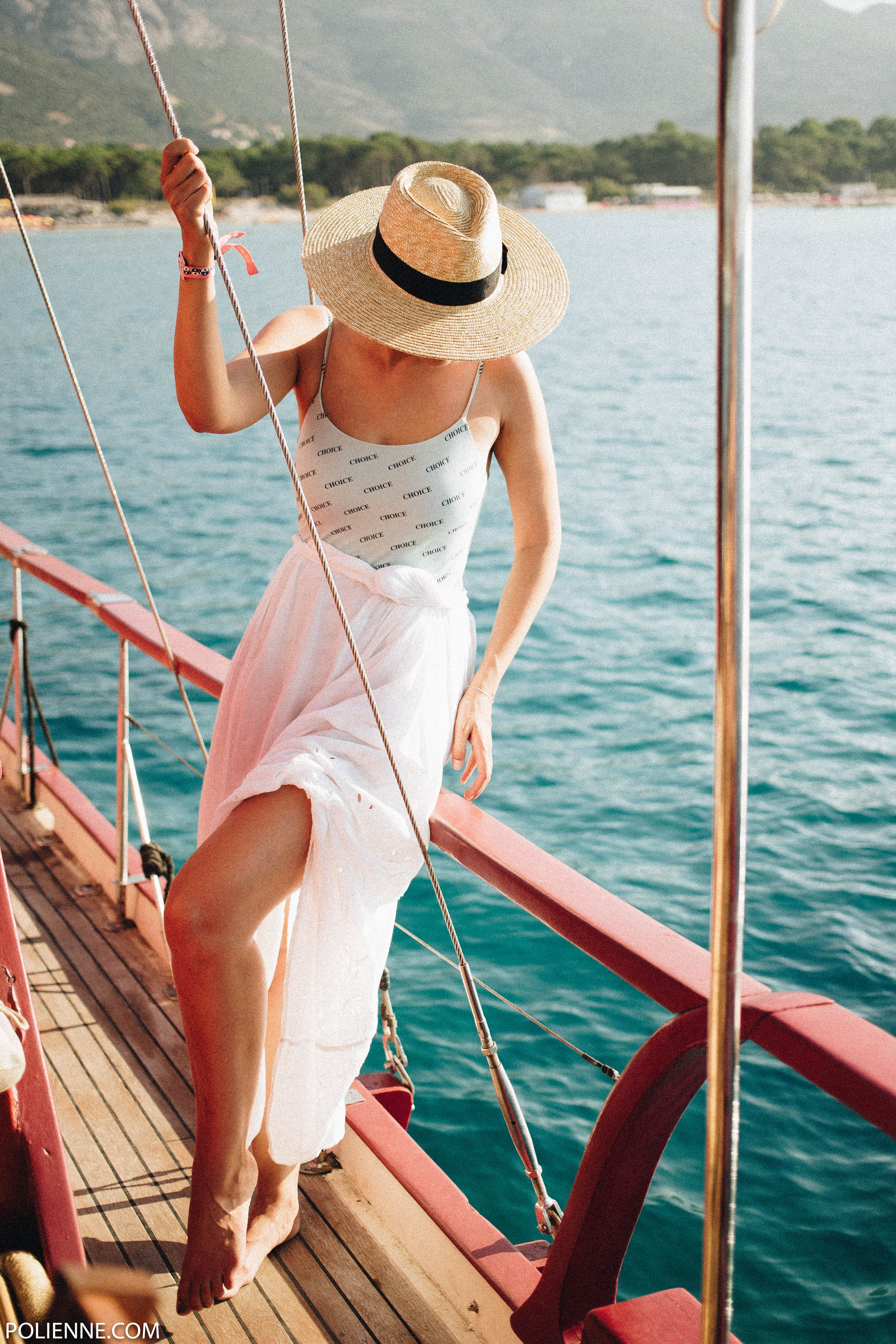 WEEKDAY swimsuit, H&M skirt (old), SISSY BOY hat (old), SKINNY DIP (gifted) sunglasses
Photos by Bab Buelens
Find some similar pieces here:
Would you wear this for Summer?